Last week in our Grandmillennial Style Facebook group, some members were sharing holiday cards they designed using clip art purchased on Etsy. I use Canva everyday for my blog, Instagram and LTK page and purchase graphics for use in my images, but it never occurred to me to design my own holiday cards.
We already ordered our card from Minted this year (and love them!) but I wanted to put this post together for those who may not have time to order a card, want to sent a digital only card (great for cost savings and the environment) or those who want to get creative versus ordering a card that's already designed.
My favorite clip art to purchase is the watercolor style, but there are tons of options. The best part? Most sets are $1.50-$10 for a set, so it's super affordable. Canva is also free (I pay for the PRO version since I use it for my business, but the regular version works with clip art). Here are a few of the sets I love (and some I've purchased too!)

Here are some examples of simple cards you can design using any family photo. You can share these digitally or you can have the printed locally (or upload them online and have them printed and shipped to you).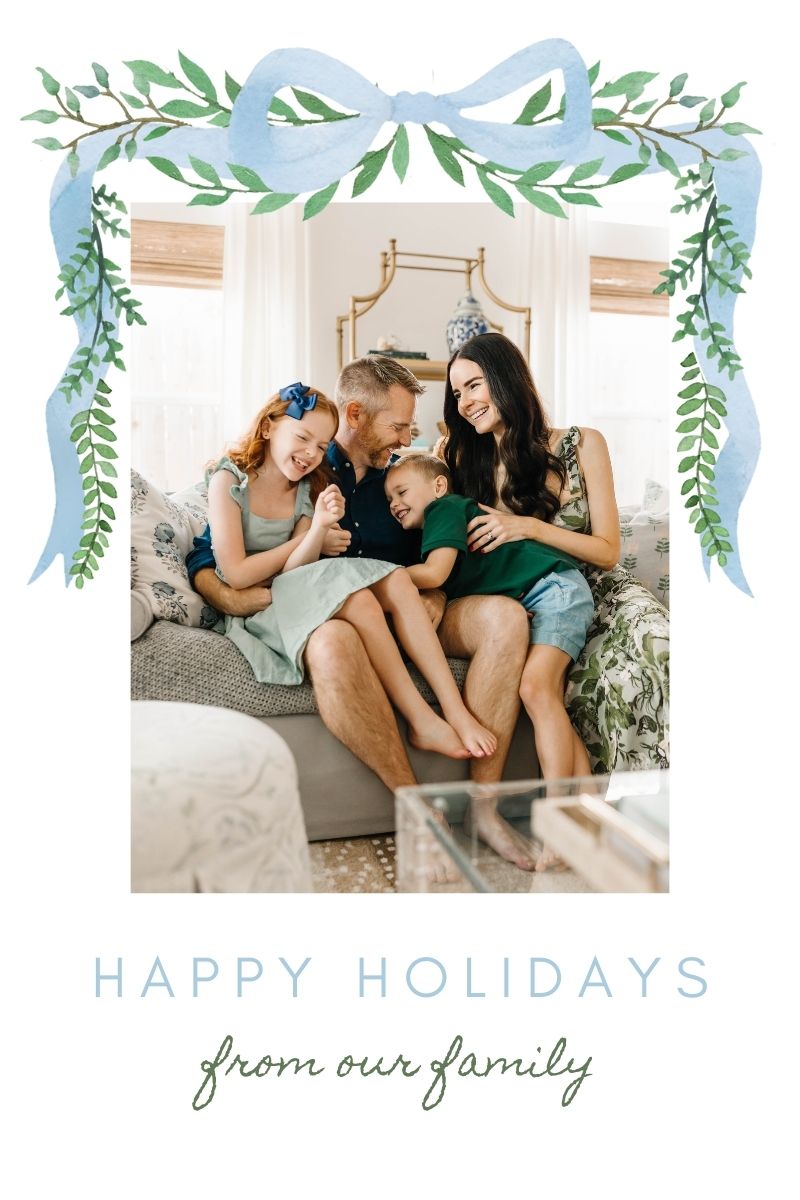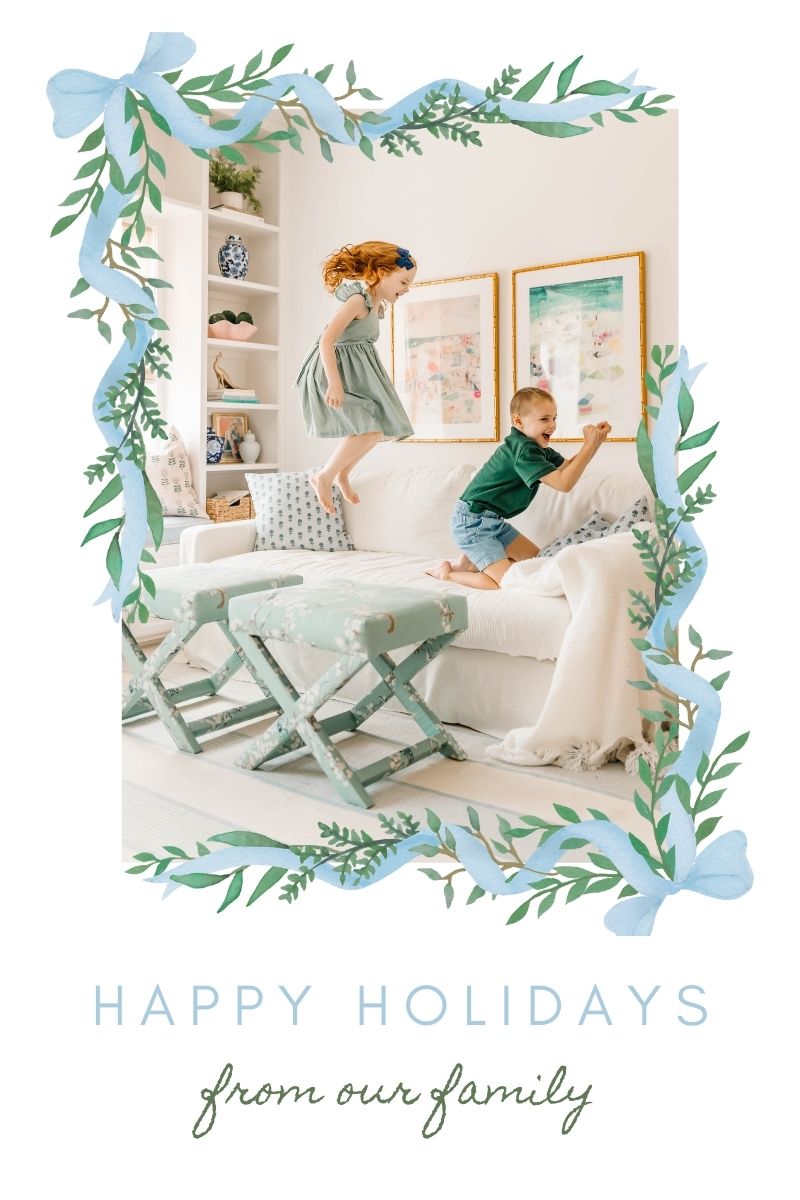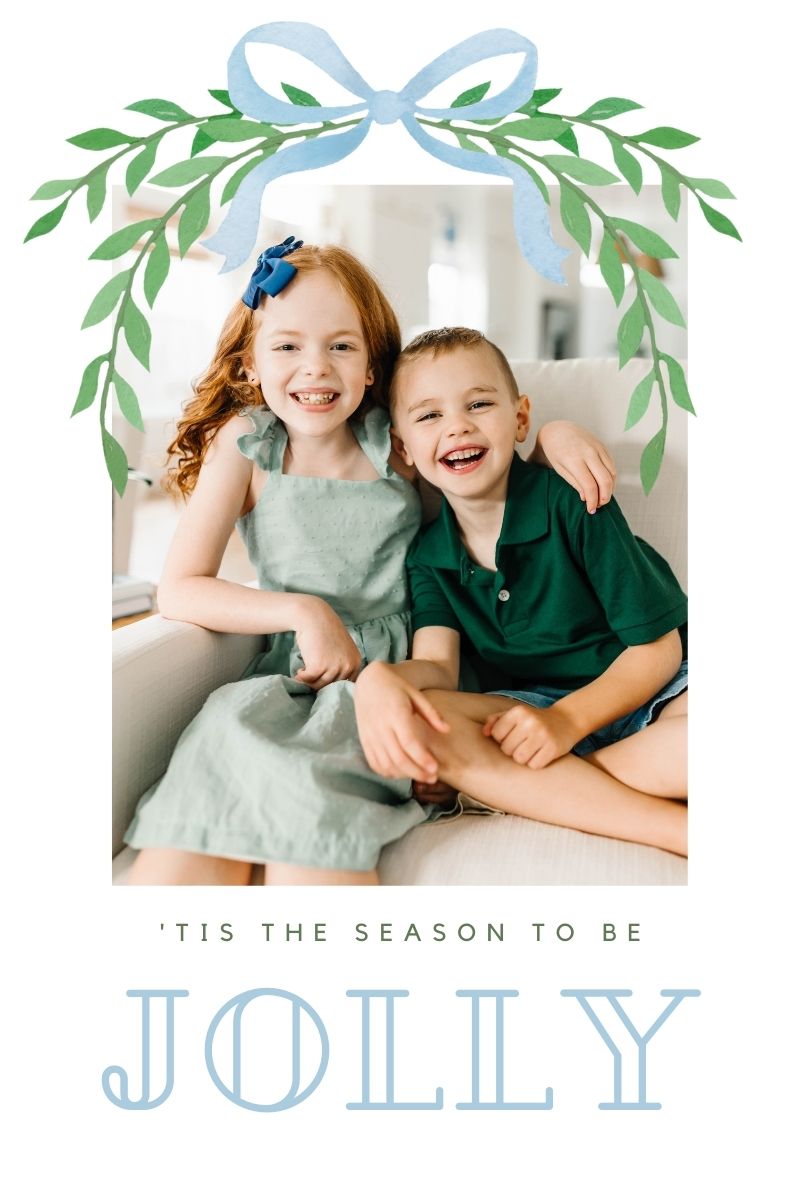 As you can see, the options are endless! I mocked these up in just a few minutes – I'd spend more time and personalize them more if we were sending these out this year – but I wanted to give y'all an idea of how the clip art looks in the context of a holiday card.
I hope this post was helpful!
SHOP THE POST:


Shop the Post