I've discovered so many beautiful frames on Amazon and wanted to share a collection of some favorites today.
My most used/favorite one is this gold bamboo frame. It comes in a ton of sizes and I've used it throughout our home for both small and larger pieces. The gold bamboo is pretty much identical to Framebridge's gold bamboo "Mandalay" style frames. I love that it's a deep/rich gold – it really looks striking wherever you use it.
I used these frames on a piece by Katie Beckham Art on our floating kitchen shelves, a larger framed piece by Urban Garden Prints in Harper's room and the Intaglios in our bedroom. They're lovely and great quality!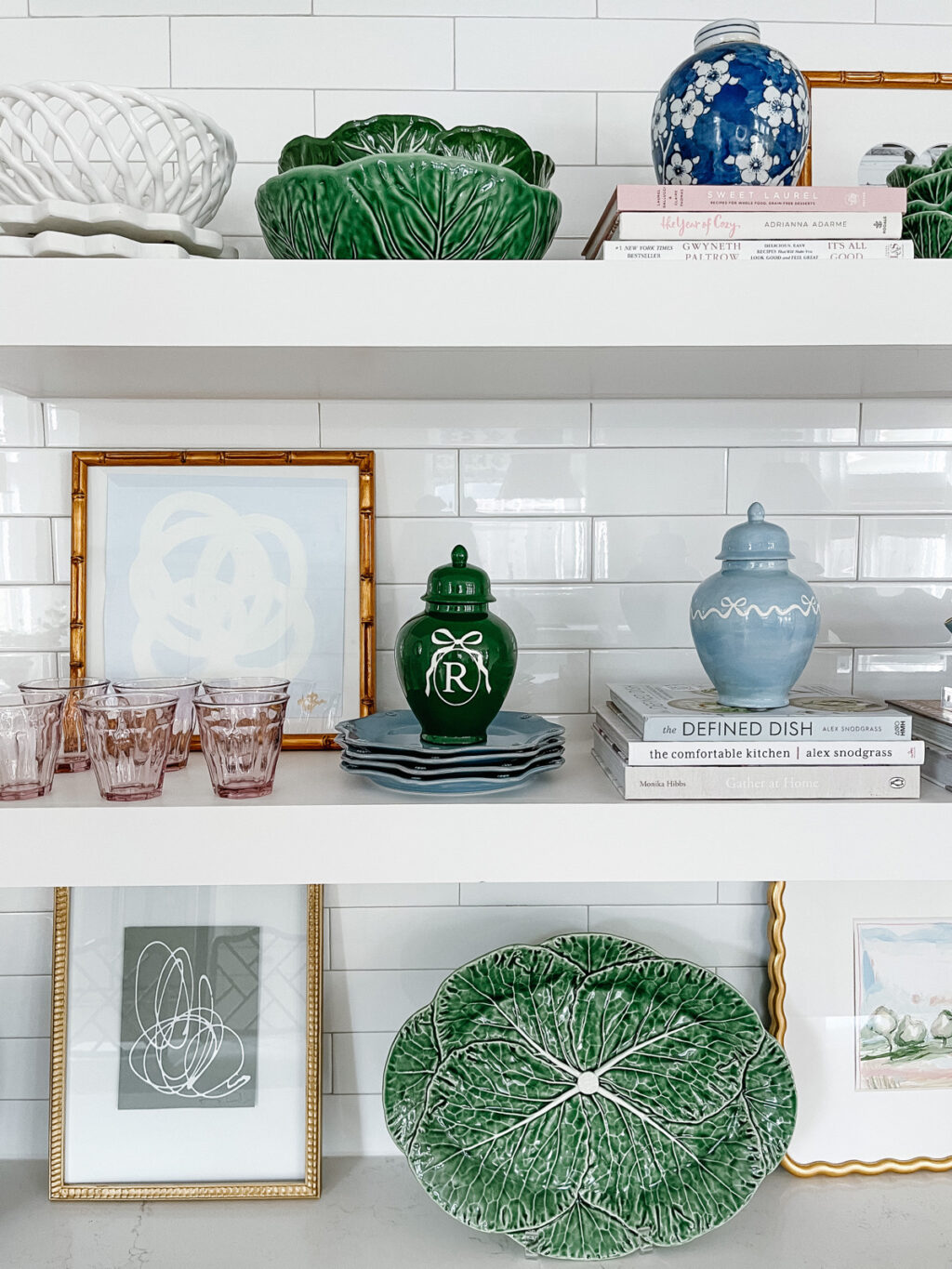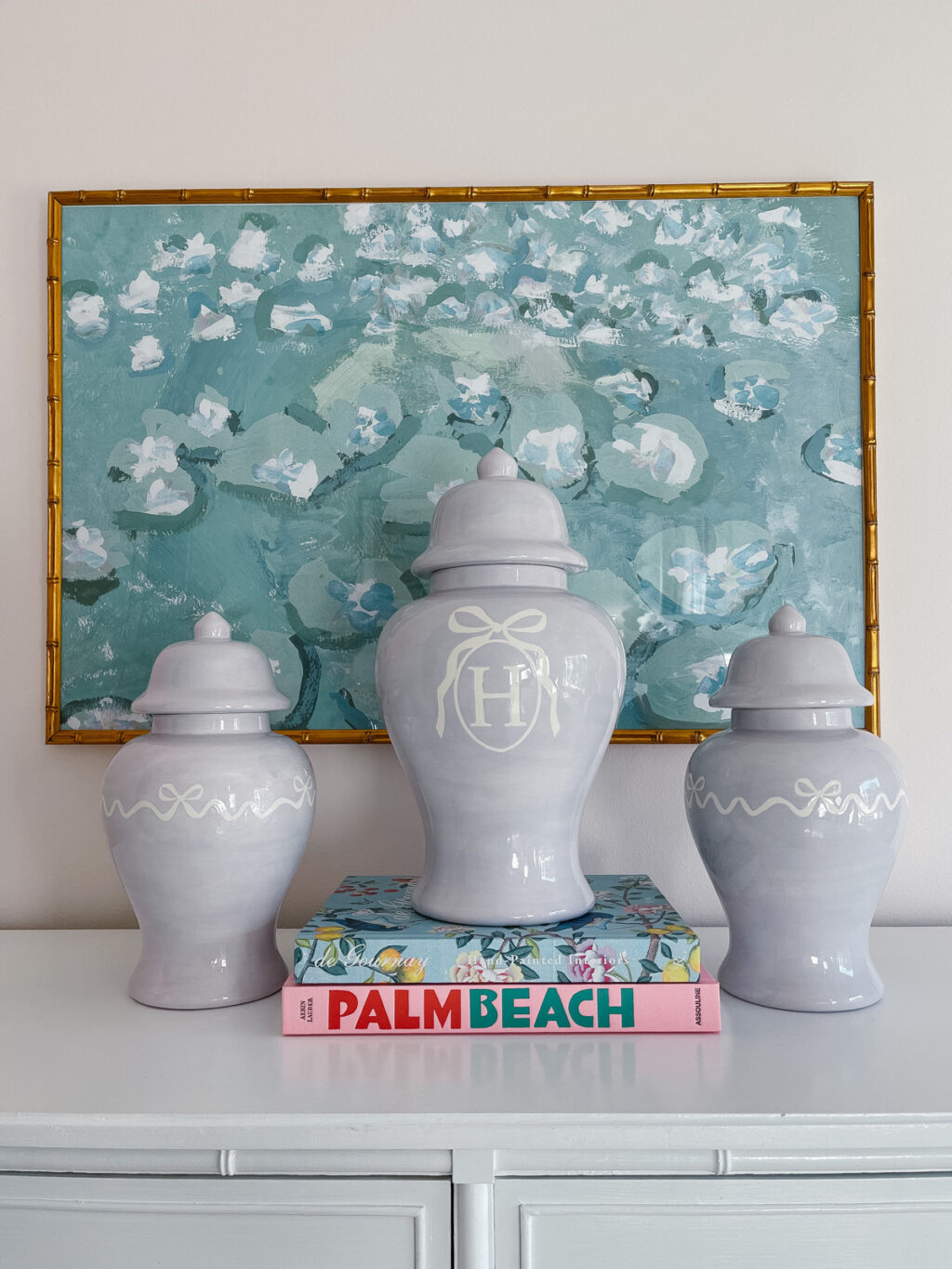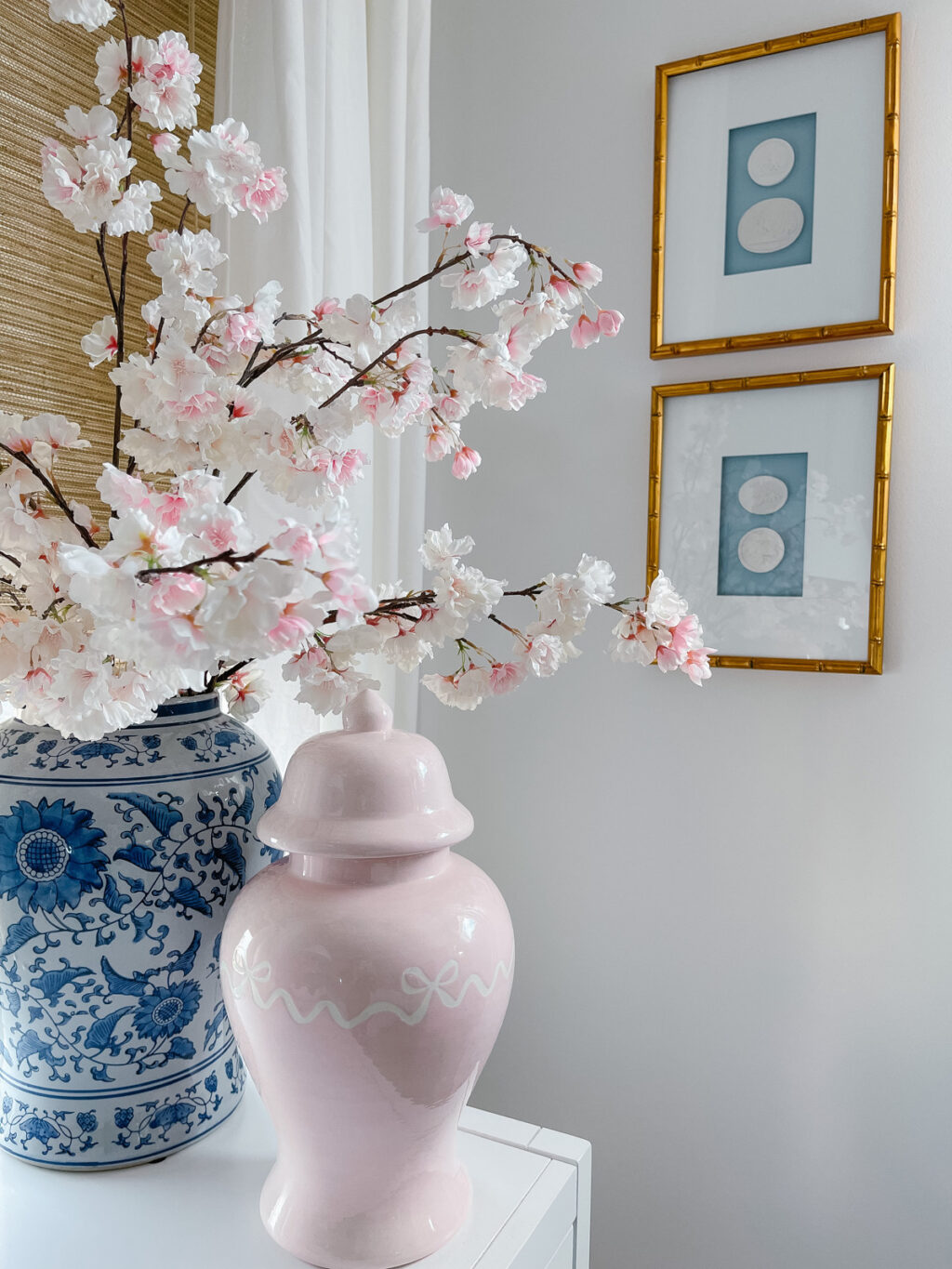 I recently purchased this wood & cane frame and love the style and quality! I haven't decided where I'll use it yet, but I love it in L's room!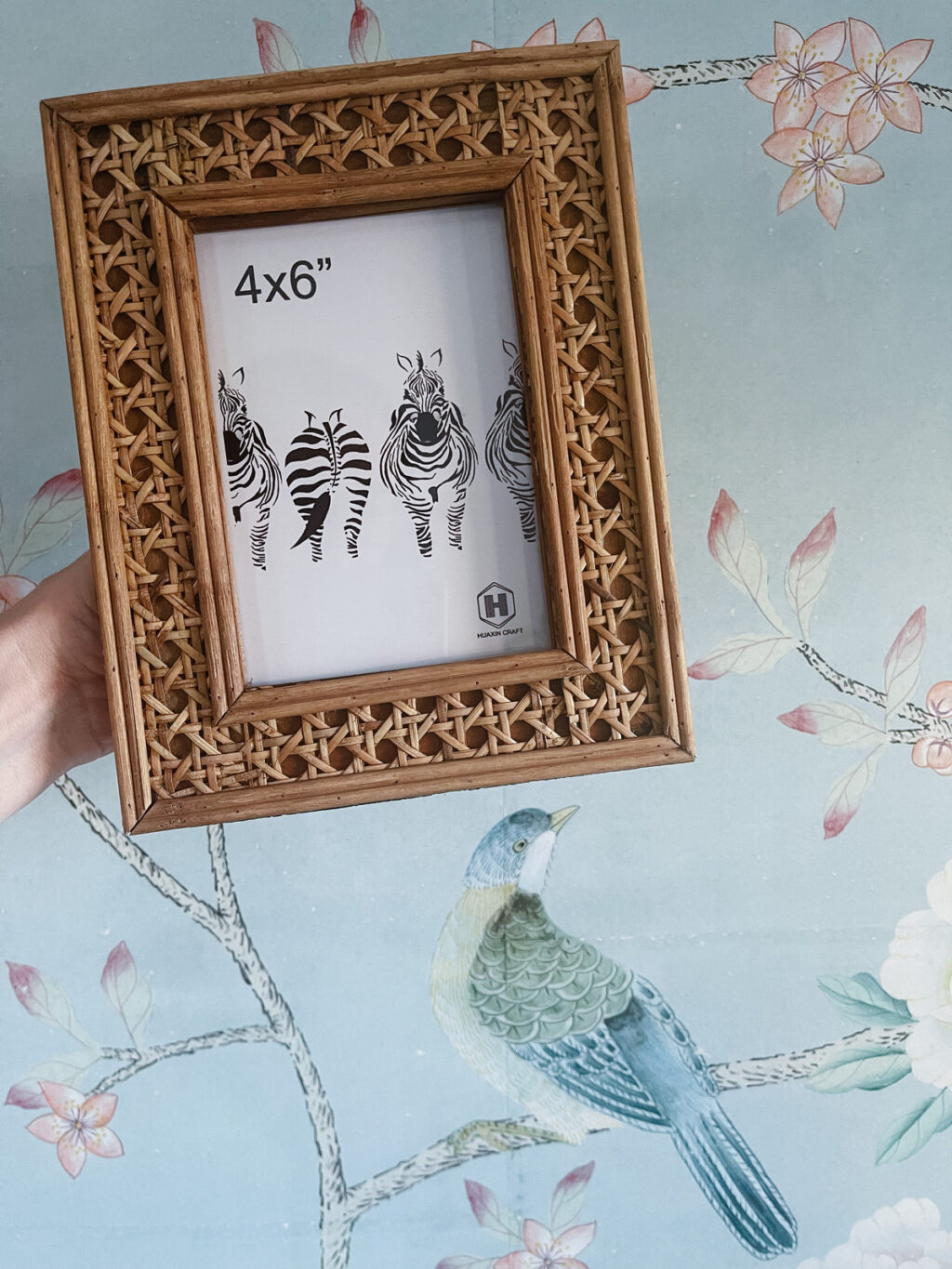 Here are more of my favorite frames – all available on amazon! Click each hyperlink to shop the frames.
wood and rattan frame | gold bamboo frame (and here and here) | shiny gold bamboo frame | gold rope frame | rattan woven frame (and here too) | gold branch frame | gold plein air frame | natural bamboo frame | gold bow frame | antique look bow frame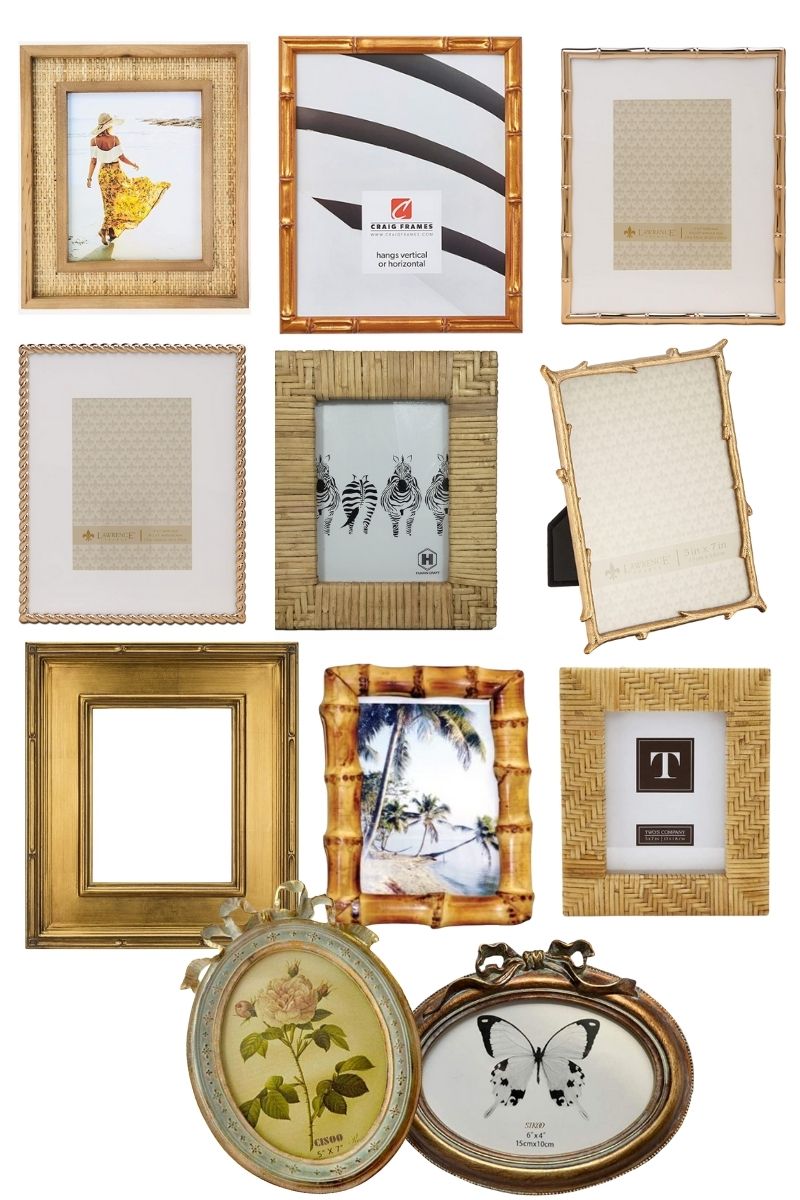 dark brown bamboo frame | wood and cane frame | cane and wood frame | gold braided frame | modern gold frame | scalloped bone frame | gold linen pattern frame | gold beaded frame | blue and white scalloped frame (round version here) | gold butterfly frame | white floral frame |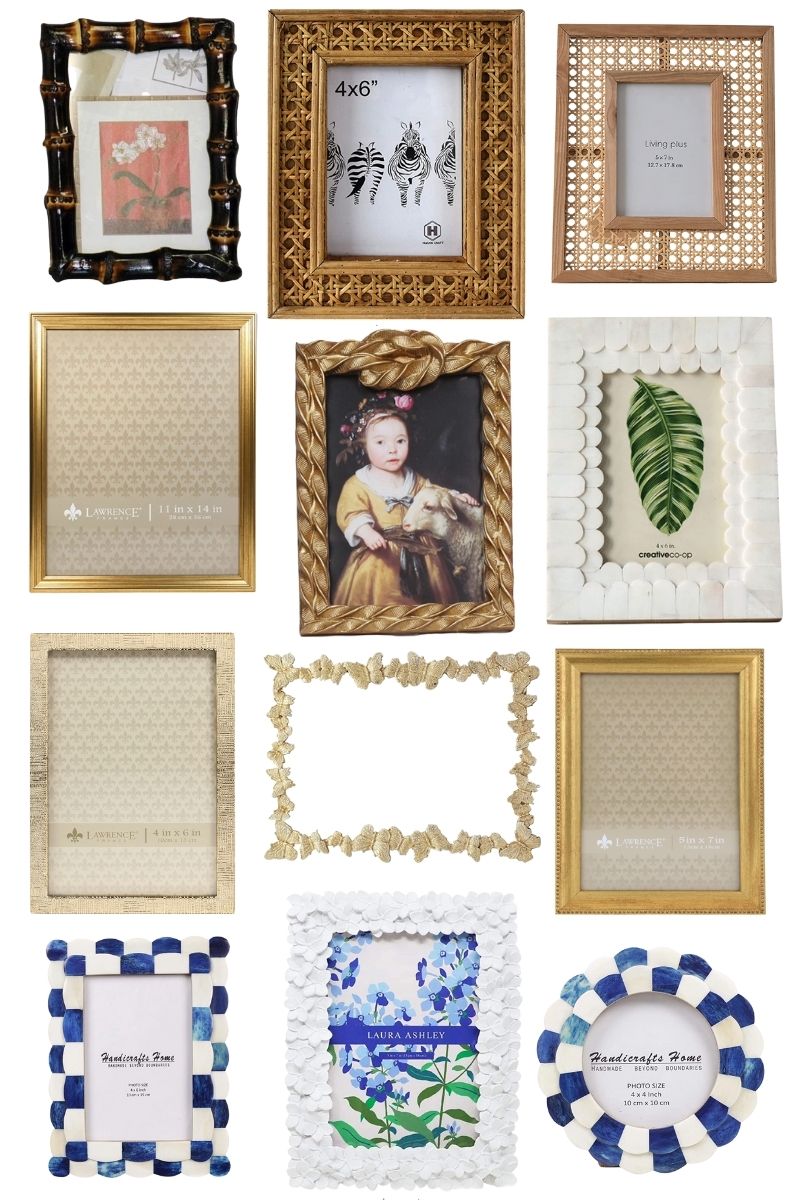 I hope you enjoyed this post!