Here's what I've ordered on amazon lately…how about you?!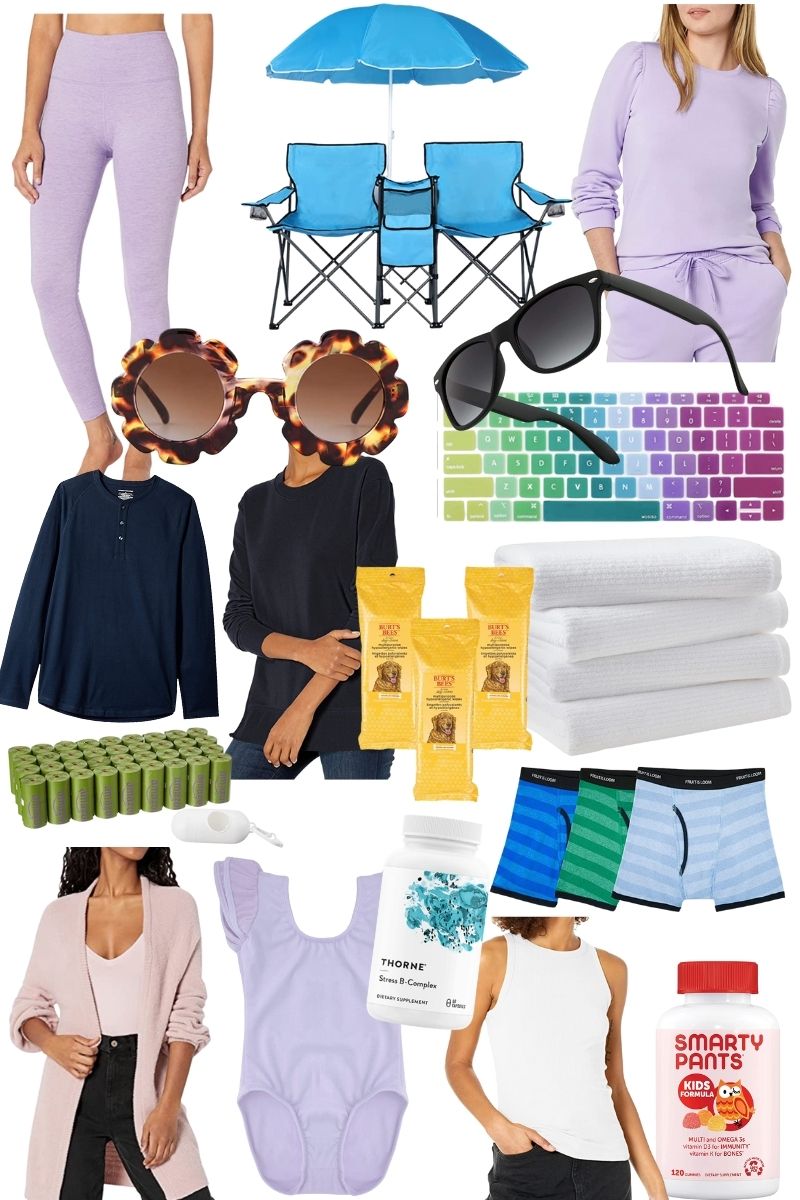 lilac leggings | I couldn't resist getting these leggings because the color is beyond perfect!
folding chairs with umbrella | We got these chairs for L's soccer games since it's getting so hot and sunny out!
girls tortoise flower sunglasses | this is my second time purchasing these for H because we must have misplaced last year's pair. These are so chic with great UV protection.
boys black sunglasses | I got this pair for L because the kids usually wear hats and sunglasses outside when it's really sunny. They kind of look like kids ray bans!
navy henley shirt | I got this in an XS for myself to wear to bed at night!
long sleeve crewneck modal sweatshirt | I'm always cold and wear long sleeves at home most days – I ordered the navy because I already have the black & white stripe one.
MacBook Air rainbow keyboard skin | I noticed my current keyboard skin is wearing down a bit so I decided to get this colorful one! It's silicone, washable and keeps your computer keyboard clean and safe from spills, dust and debris. I've had one on my macbooks from day 1 and it really keeps it in almost perfect condition and is easy to type on.
amazon basics dog poop bags | we've been using these since Teddy joined our family and they're great & affordable.
Burt's bees dog wipes | we use this daily to wipe Teddy's paws after walks. They keep him and our home/upholstery clean – can't live without these! I also used them recently when Teddy was having some tummy troubles and I had to wipe his behind a bit.
white ribbed tank | I love the cut of this and how it shows of the shoulders.
pink bell sleeve open front cardigan | this looks so soft and cozy and I love the soft blush color.
kids vitamins | these are my kid's favorite vitamins!
gymnastics or ballet leotard | I got this for H since she's back at gymnastics now!
boxer briefs | I got these for L recently and he loves them! I love that they're simple and longer.
b12 supplement | I've re-ordered this several times and love it.
lilac puff sleeved sweatshirt (size XS) | this sweatshirt is darling and so soft and cozy!
100% organic cotton ribbed bath towels | these are great quality at a fair price point! The ribbed texture is really pretty.
Have a great week!