I've purchased quite a few new-to-me items in May – I'll be sharing updates on my experience with all of the new finds as soon as they come in and I have the opportunity to test them out! Read below for my feedback so far!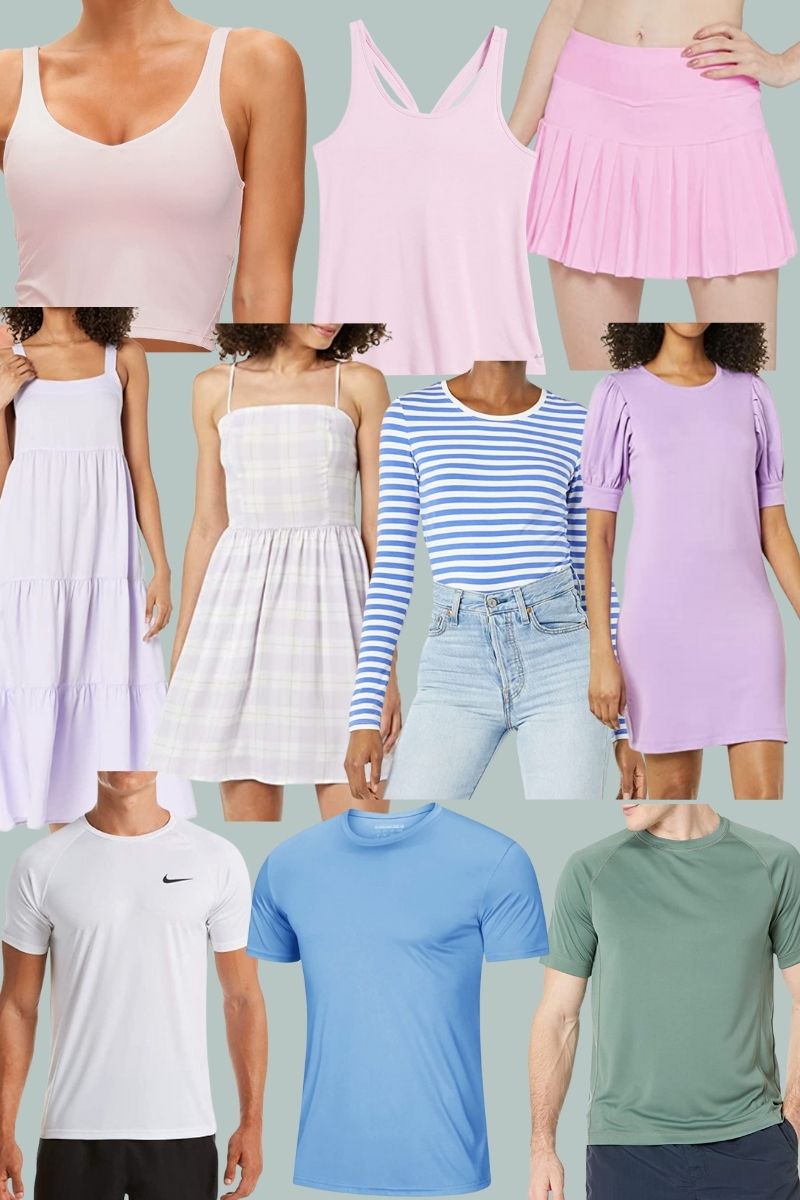 pink workout tank | I got this tank to wear when I play tennis
pink sports bra top | I have heard this is nearly identical to the LLL align bra, so I'm going to try it out – I'll report back!
pink pleated tennis skirt | I have this in white and ordered another color because it's my favorite tennis skirt of the ones I have! I wear a size small.
blue and white striped top | love this color combo & the classic stripes
lilac plaid dress | I have this dress in navy and love the fit – couldn't resist this pattern!
lilac midi dress | I have this dress in black (XS) and when I saw this color released, I had to have it!
puff sleeved cotton dress | I love this color and the cute sleeves on this dress – the fabric looks soft and comfortable too!
blue SPF shirt | white SPF shirt | green SPF shirt | Kevin needed some new SPF shirts for the pool and beach, so I ordered these three – I can report back when they come in!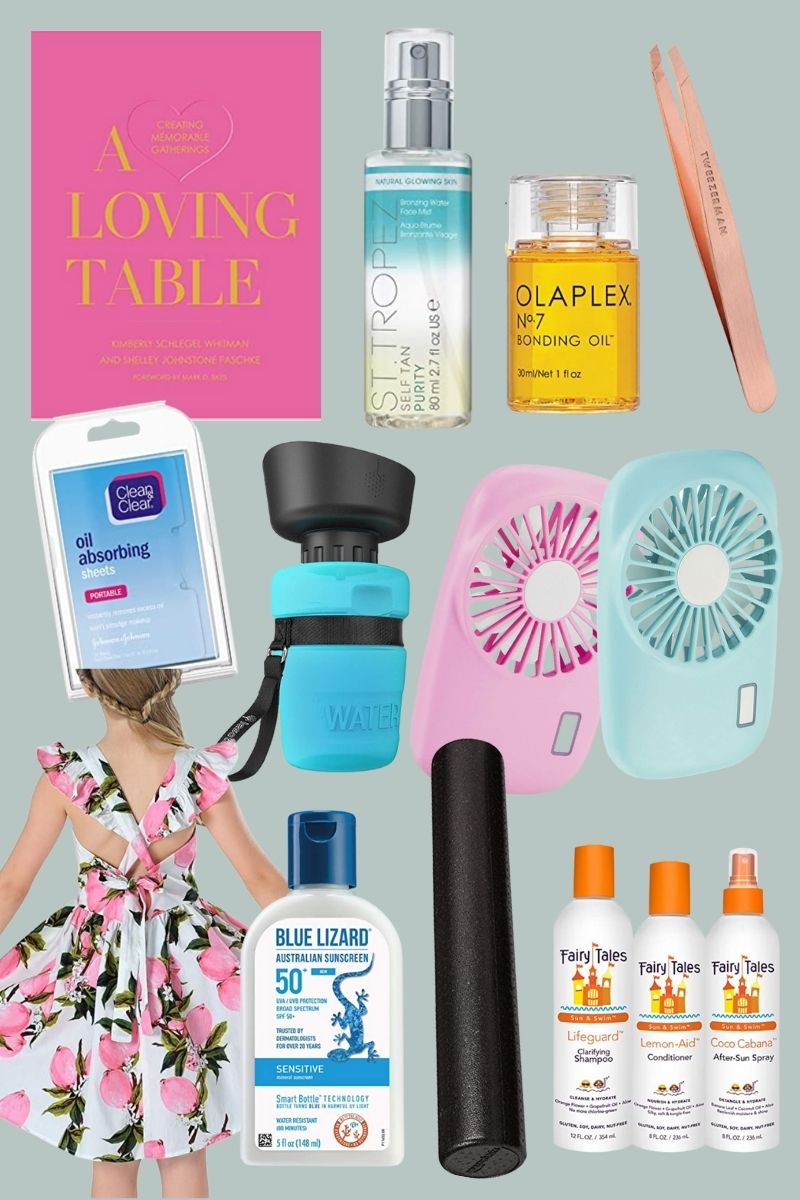 A Loving Table | I ordered this book on creating memorable gatherings and can't wait to delve into it!
pet water bottle | I love that this has a leash clip and is anti-spill!
olaplaex bonding oil | I've heard so many positive things about this hair oil that I finally decided to test it out!
oil blotting sheets | I used to use these a ton a decade ago and am repurchasing now since summer heat means more need to blot. I will keep some in my handbag/belt bag at all times!
St. Tropez facial self tanning water | I've already used this several times and love it – it's so easy to apply and gives a beautiful, even color. I prefer to self-tan my face and body, but prefer a formula specifically made for the face.
post swimming shampoo set | I used this set for H's hair last summer and repurchased – it helps get chlorine out of hair and the conditioner is very smoothing.
Tweezerman tweezers | these are my favorite tweezers – after many years of having this exact one, I got a new one after dropping my other one and messing up the slant.
foam roller | I am going to Airrosti for myosfascial release for a glute injury right now and I foam roll at home as part of my daily PT. This foam roller is wonderful and at a great price point.
USB portable personal fan | These fans are one of the best things I've bought for summer. They're USB chargeable, have two speeds and are perfect for very hot days to cool off a little bit.
girls pink lemon dress | I got this dress for H to wear when she was running her lemonade stand at our garage sale to raise money for Kids Meals Houston.
Blue Lizard sunscreen | this is what I use on the kid's faces at the beach or pool. A wonderful formula that's great for sensitive skin.
Have a great week!