Happy Friday – lets get right to it this week!
ONE
I shared the new grocery delivery service we're using this week – I did a paid/sponsored IG story with them, but I'm not being paid to talk about Hungryroot on my blog – they don't know I'm writing this. I want to share about them because it's truly been so amazing for our family. Y'all know I find meal planning to be completely overwhelming. I've never been good at it and we always end up with a fridge of food, but no plans – and I'm ashamed to say – a lot of food waste (I learned recently this is actually really common for people with ADHD). We always end up saying "what are we having for dinner?" and we never know the answer and get takeout more than I'd like to admit (and healthy takeout comes at a significant cost!)
We've tried a meal kit service before and enjoyed it, but what makesHungryroot different is that it takes into account all of your dietary needs and lifestyle and lets you customize the groceries in your order before they ship. I didn't change anything in our first order because I wanted to see how well the AI worked based on the quiz I took and I can truly say our family enjoyed every recipe/meal.
Hungryroot actually saves us money (and so much time!) because they only send what you need to make the meals for the week. We sometimes have leftovers that we eat for lunch, too. It's all healthy meals – veggies, protein and the carbs they send are always GF (like cauliflower linguine noodles – they were awesome!) Even the desserts are more health-conscious – they sent us an almond/chickpea chocolate chip raw edible cookie dough and it's so darn good I have a little after lunch everyday.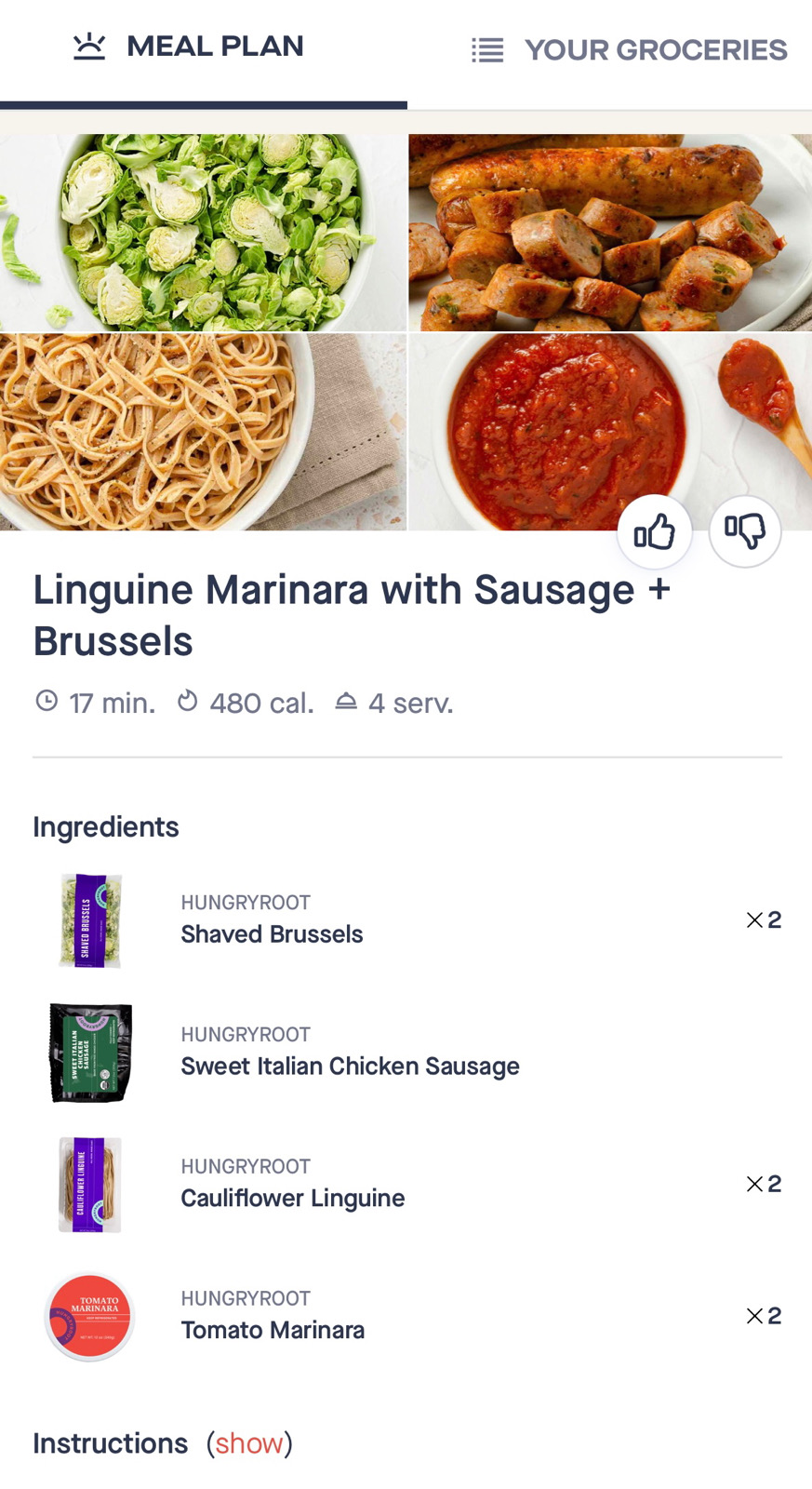 I actually look forward to making dinner now – which is a very strange feeling for me because it's something I used to dread. Theoretically, I could look up recipes and buy what I need, but all of that planning and mental gymnastics is what leaves me feeling overwhelmed and paralyzed – it's too many choices & decisions to make. I don't know if it's my ADHD or what – but having all of the mind work done for me is what made Hungryroot the thing that clicked for me. The groceries are delivered to my door and I look at the recipes for the week on my phone and we pick one for each night (and sometimes lunch too!) and it just removes that mental barrier for me – I think that's the best way I can explain it? Essentially Hungryroot gives me a plan, delivers all I need to execute the plan and then it's easy from there. In some ways, the recipes feel like I'm choosing food off of a "menu" at a restaurant and the things I need are magically in my fridge, ready to go – often meals are made in 10 mins or less. I do want to also mention that the proteins they send (chicken, pork, etc) are fully seasoned and cooked, so you just need to heat them up to include in your meals. Sure, it's simple to throw some chicken into the oven to cook, but having it ready to go as I stir fry or steam veggies and bake potatoes or make pasta as our sides makes it that much easier.
As y'all know, Harper loves to cook and bake and these stress-free meals with easy to follow/simple instructions make it easy for us to cook together. Harper now lovingly refers to me as her "sous chef," haha.
If you'd like to try Hungryroot, I do have a code for $25 off of your first two boxes. Use code VERONIKA at checkout for the next 48 hours. I get no commission or any kind of compensation when people use my code – so I do want to clarify that.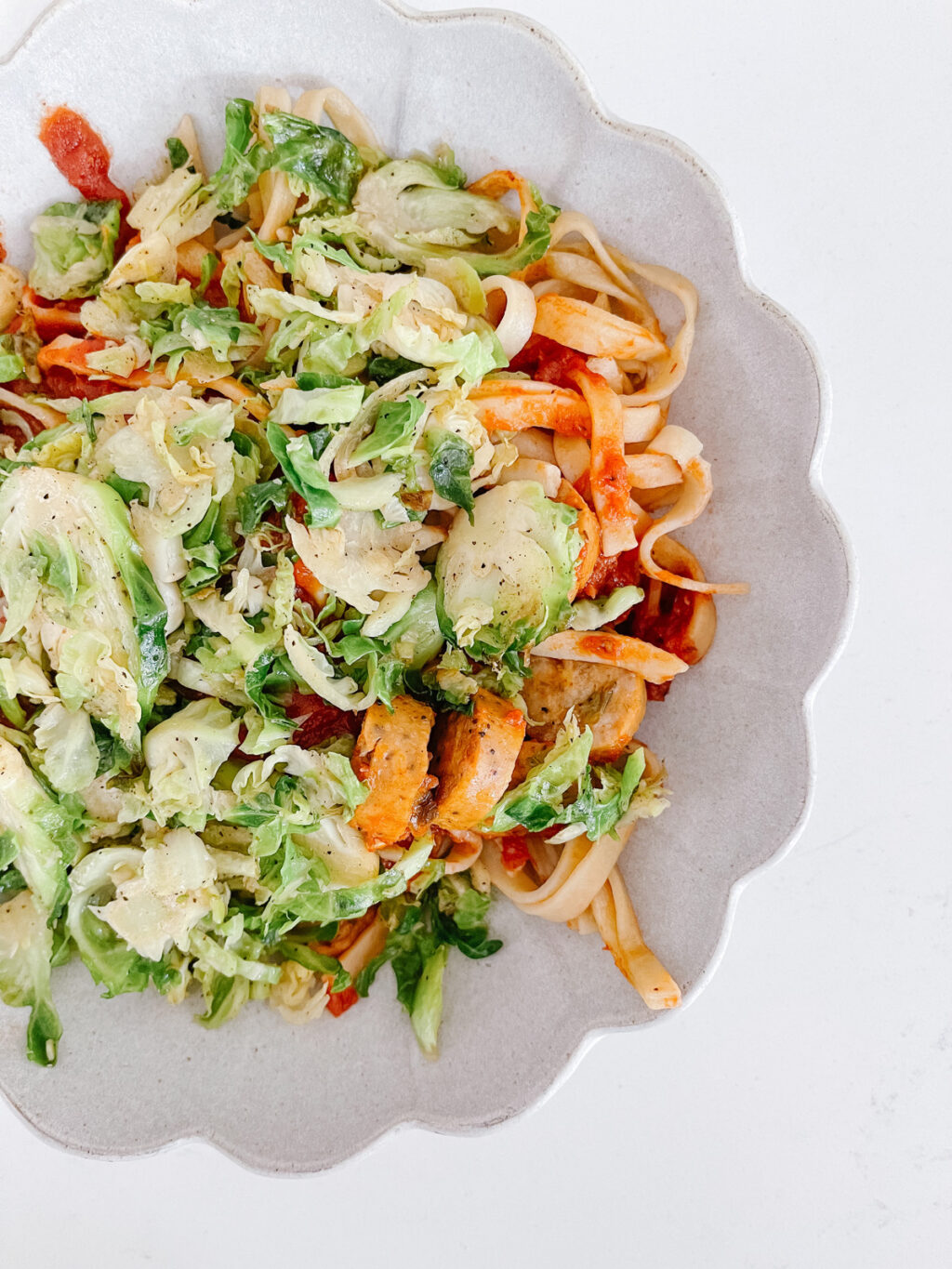 TWO
I love scouring Etsy for new home finds – my latest edit is shoppable below!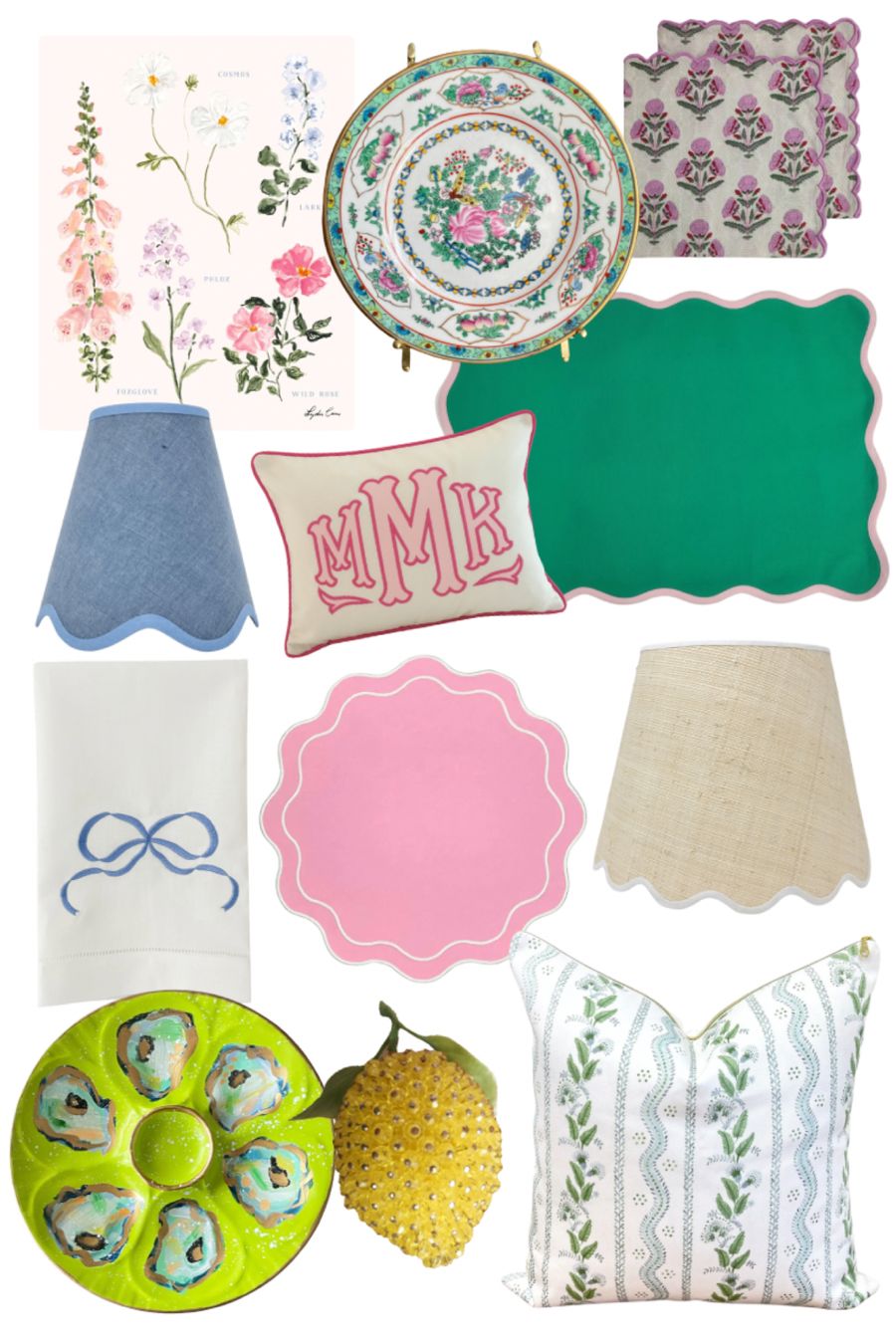 THREE
My most recent purchases (will review/try-on applicable items soon!)
FOUR
We just started watching The Summer I Turned Pretty and I'm already all in on episode 1! Not many shows keep my attention these days, but this one has. I can't wait to watch more episodes. I read it's based on a book series and now I want to read it!
FIVE
I legit can't believe I'm posting this photo on the internet, but hundreds of y'all have purchased the amazing heatless curls "pilgrim noodle" and I can't wait for y'all to try it. Here are my general tips:
IMO it works best on dry hair that has already been heat styled. I used it tp preserve and enhance my curled hair in my sleep, not to create curls from straight hair. I also think hair will be smoother and have a nicer shape if you start with dry hair. I will try it on straight dry hair too just to see, but I got amazing results when I used it on hair that had been curled with a wand in the morning.
You can use a misting water bottle to dampen the hair ever so slightly before using the noodle. This might help those with really straight hair or hair that struggles to hold a curl.
It's super comfortable to sleep on – no worries there!
If you're on second, third or fourth day hair, spray dry shampoo on your roots before using the noodle.
Brush hair before wrapping it around the noodle and wrap curls away from the face.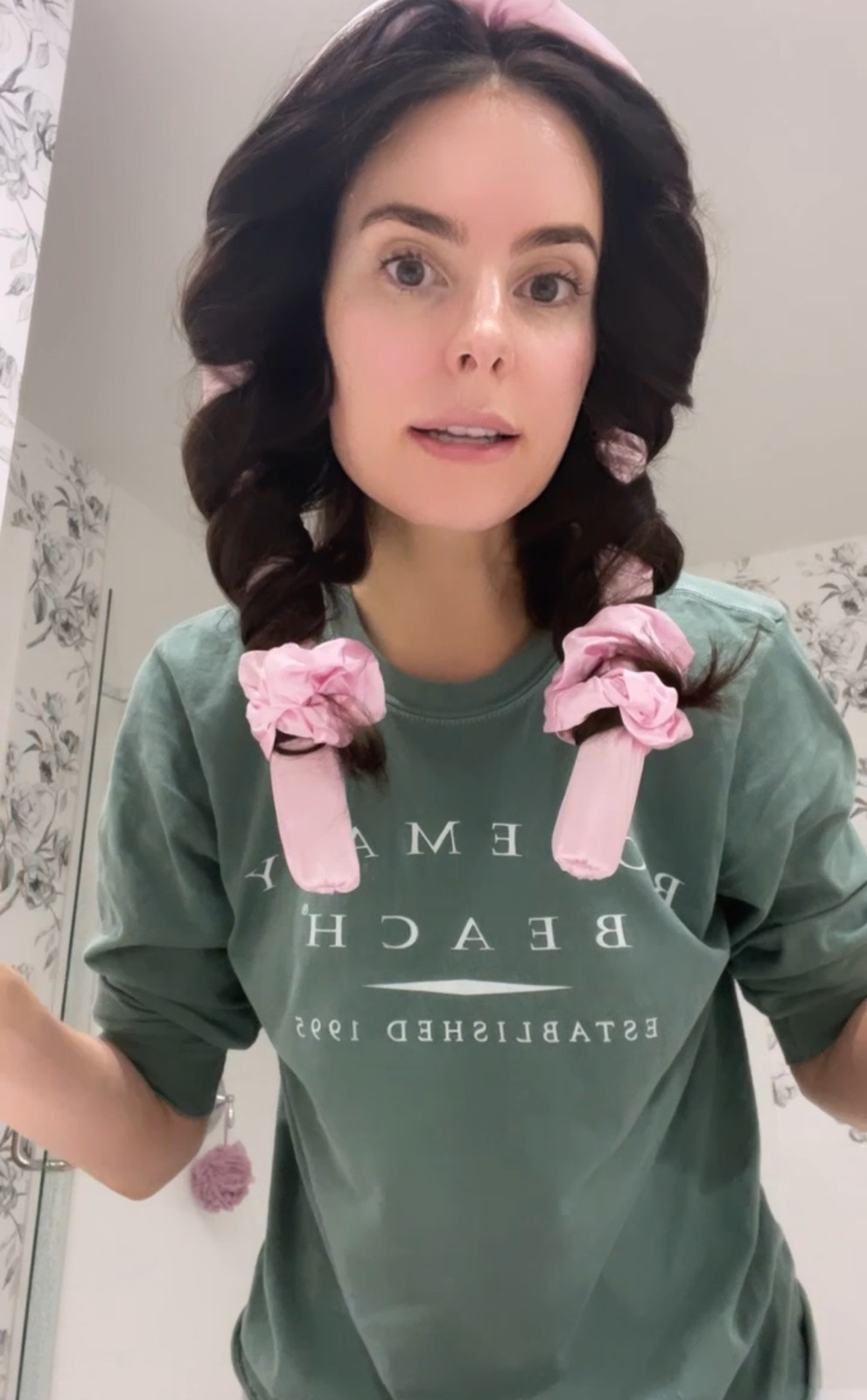 Have a wonderful & safe weekend!