I've skipped a few Friday Fives lately, so a Monday Musings post feels like a good way to get started with a fresh week!
I'm still getting into a new routine having the kids home this summer – they're enrolled in plenty of activities, but we decided to let them spend one summer at home versus doing childcare or camps because that's what they asked for. That's likely why you see me on stories a little less – I have to really pack my work hours into the day at unconventional times (I'm often making shopping graphics at 7 AM while I sip my coffee).
Though having the kids home has its challenges, I love that I can take them to their activities and get to have this summer with them (something I never imagined I'd get to do!) Next summer we will likely enroll them in camps, but it's nice to have this summer together. We joined a local club to have access to tennis courts and pools and they have a great gym that I typically do my workouts in during the first half of my kid's lessons. That way I can still watch half of their lesson but get my movement in for the day.
Here's what's going on this week + some of my favorite sales:
ONE
I purchased a few things from Janie & Jack's major sale (an extra 20% off of already marked down items) for the kids – below I'm sharing some of my favorite items in the sale.
Janie & Jack sale: shop picks for girls here and for boys here.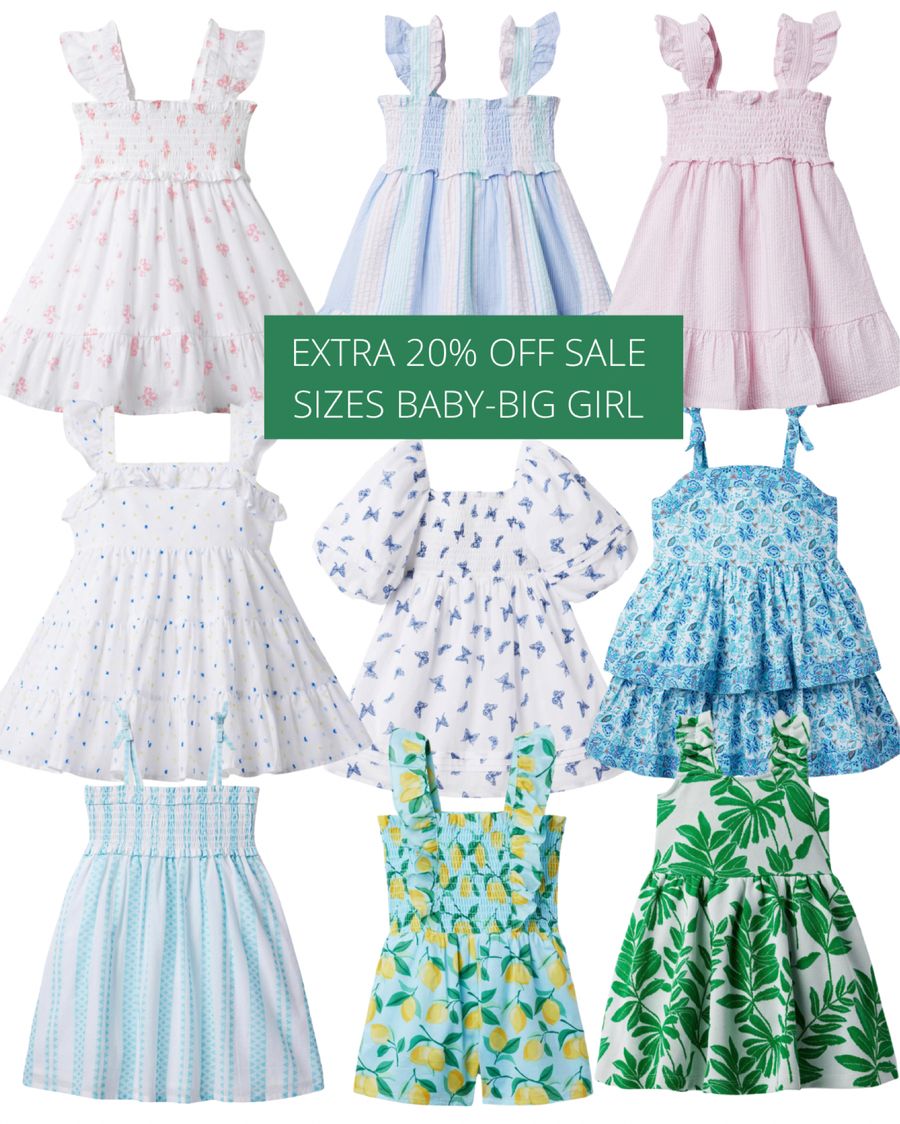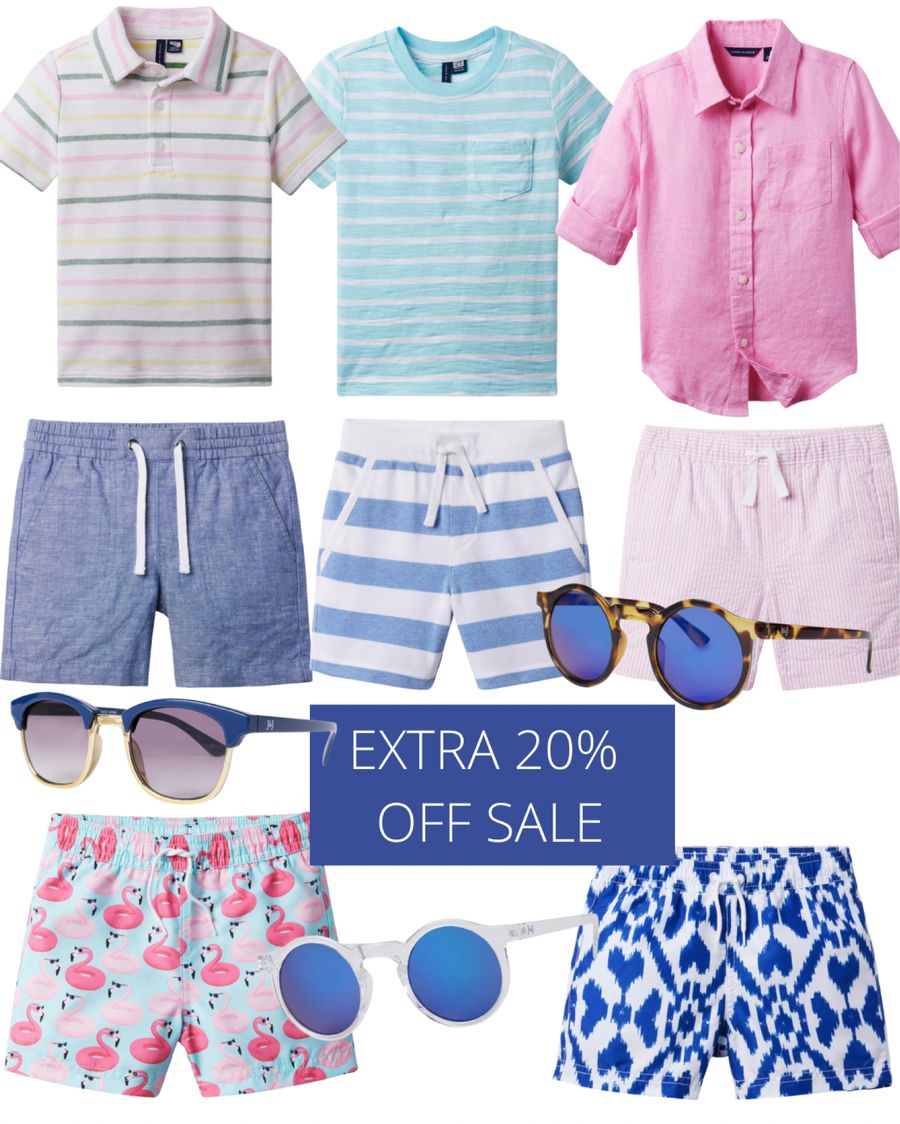 TWO
H&M has some pretty new finds that you can shop here. I feel like they always have really solid pieces at good price points. I especially love their kids clothing – I shop there more for my kids than myself!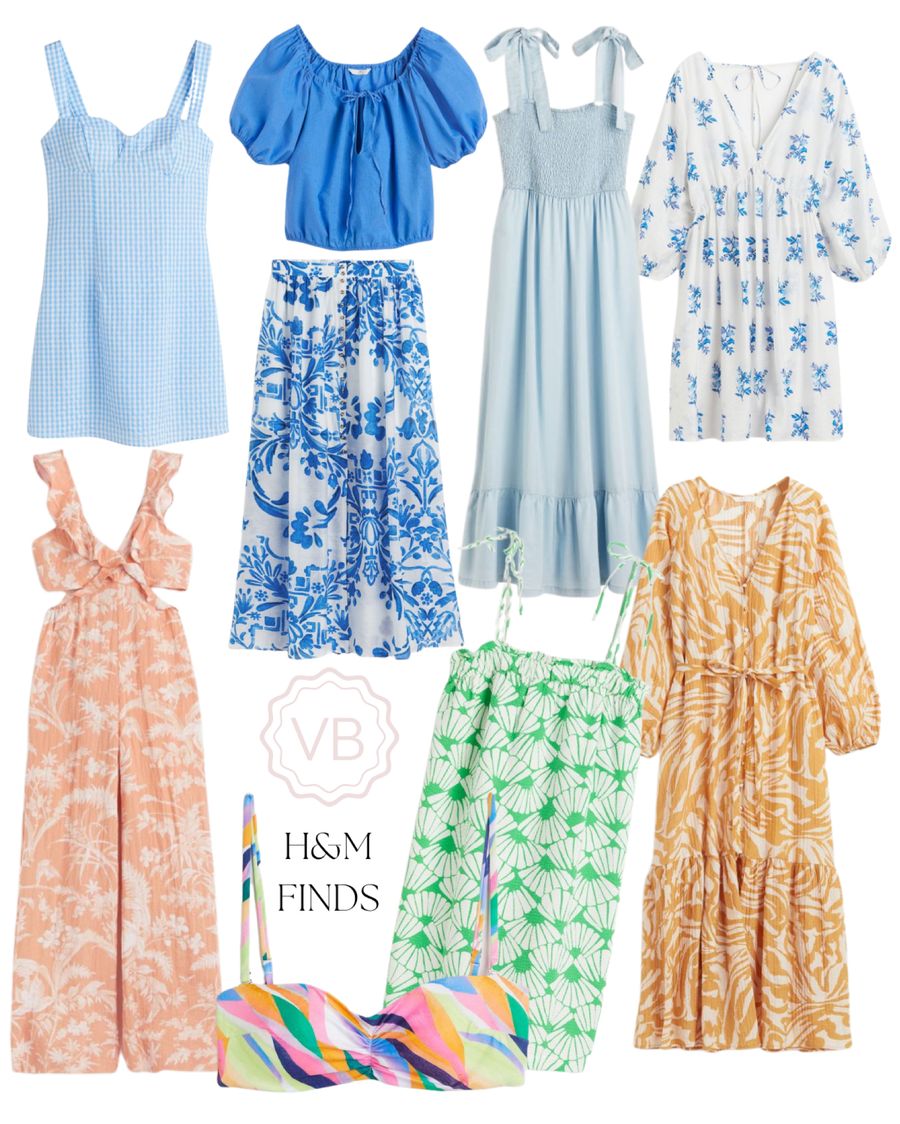 THREE
Scallops, wicker, rattan and beautiful linens and dishes are my faves for summer. You can shop these NEW home finds, here.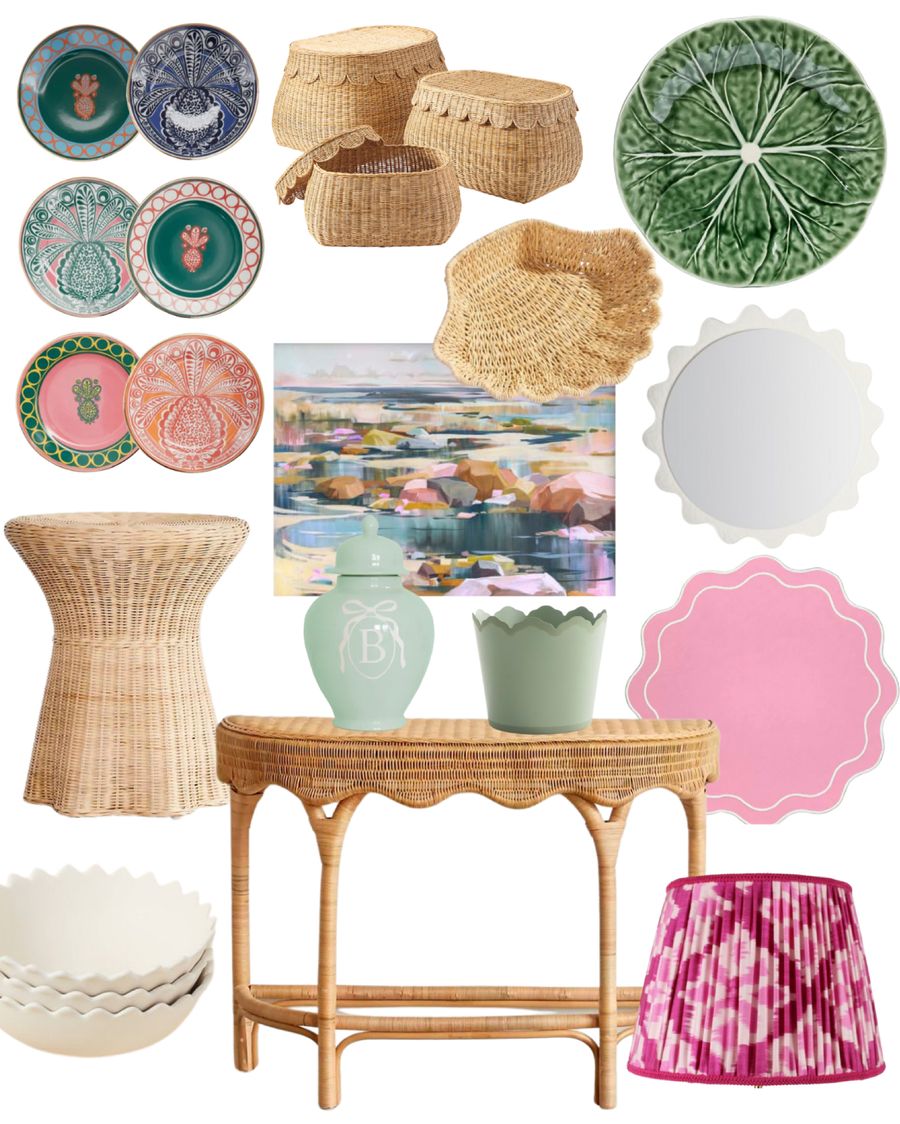 FOUR
I wore my new Hill House lilac stripe linen Ellie dress to Kevin's birthday/Father's Day brunch and I absolutely adore it. Some say it's too sheer, but with nude underwear, it doesn't look see through to me. Either way, it's my favorite Ellie out of my entire collation & I'm so happy I got it!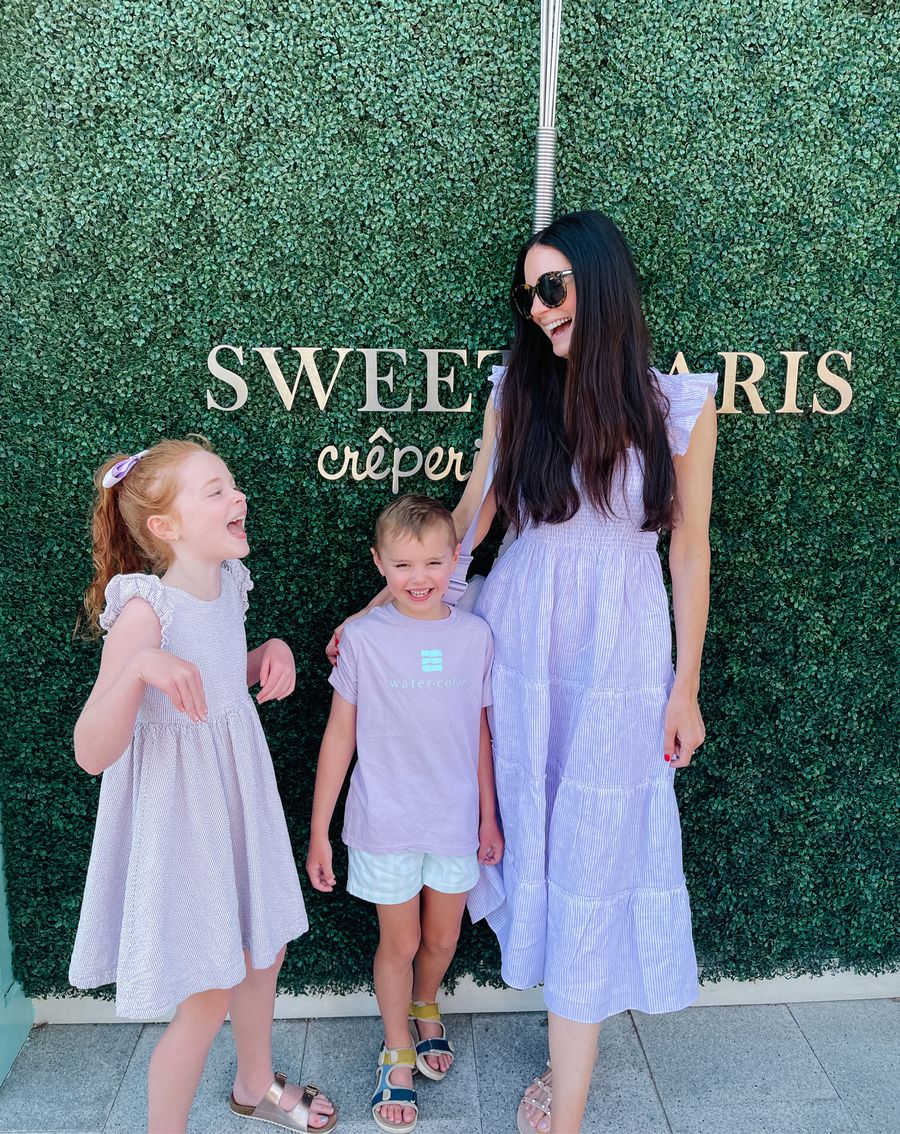 FIVE
What I'm watching: recently watched Our Father on Netflix – disturbing but I have no doubt it happens more often than we know.
What I'm reading: Listening to American Royals III: Rivals (by Katharine McGee)
Workouts I'm doing: Melissa Wood Health and recently started adding in some P.volve workouts again. I'm also planning to go back to in-studio reformer Pilates, but may wait until the kids are back in school.
Home projects on my list: I have professional organizers coming to help with our pantry, AKA the endless disaster. I'd still like to paint our water closet and laundry room this summer – TBD on if that happens. After our garage sale, I was inspired to really focus on organizing our entire home – but then we went on vacation and I'm still recalibrating from that, haha.
Travel: We aren't going to Toronto for an extended time anymore this summer – L's passport is expired (we didn't realize, but we will renew it) and after traveling with Teddy to Seaside, we don't feel it's a good idea to bring him on a plane and have him in Canada for two weeks with us coming and going all the time. My mom has two dogs as well so I think it's just too much for him. I contemplated taking the kids myself, but it's just a lot and I'd rather go as a family. We may try to go to Disney before school starts – TBD!
I have found a few options of house and pet sitters than can stay in our home with Teddy while we travel, which is what we prefer for 1 week long (or less) trips. That route seems a lot more doable and less stressful for all involved!
Have a great week!