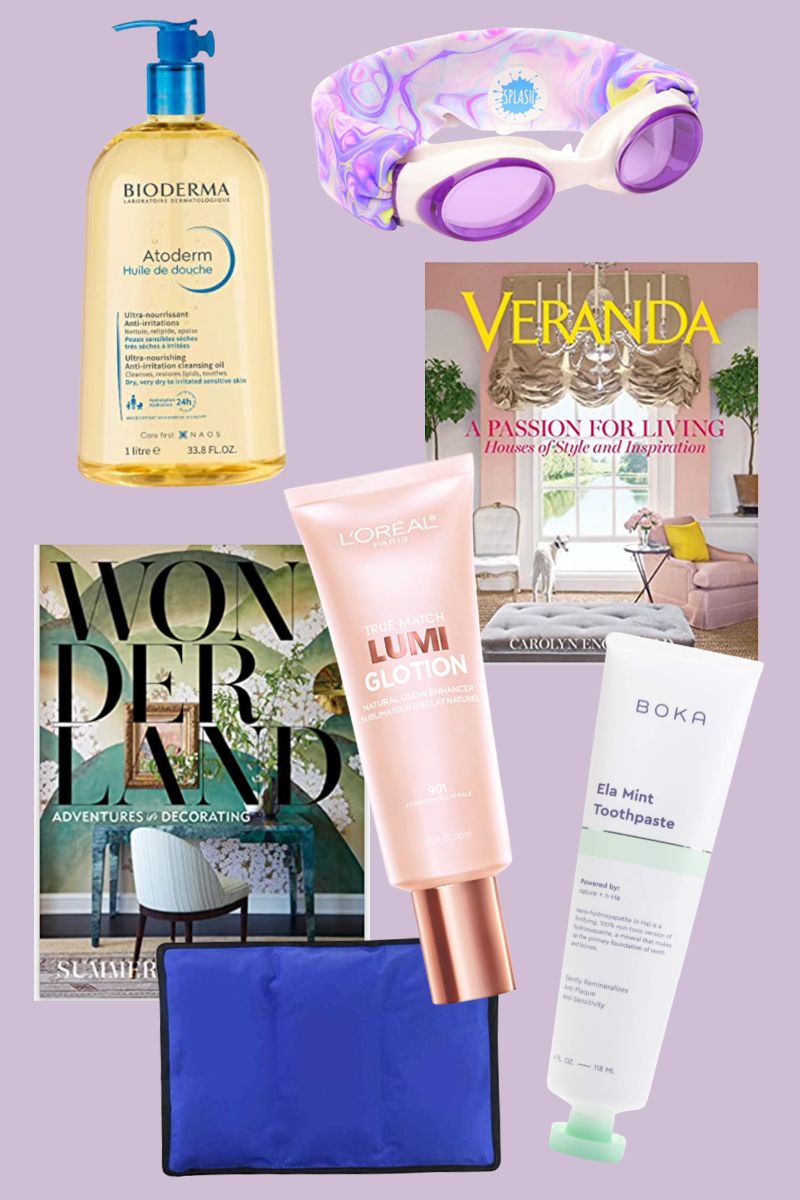 Bioderma shower cleansing oil: Goalstogetglowing on IG recommended this shower cleansing oil & it sounded like something I needed. I'm horrible at consistently using moisturizer, so I figured using something really hydrating in the shower was a no brainer – plus, I love it for shaving (though I shave much much less now due to using an at-home hair removal device).
swim googles with stretch band: I got these for Harper to try since her other goggles have the traditional rubber band – we are swimming a lot this summer and I thought these might be more comfortable – I'll report back!
Wonderland by Summer Thornton: I follow Summer on Instagram and love her work, so when I heard her interview on the Ballard Designs podcast recently, I was all in and ordered her book immediately! She decorates so beautifully with lots of color and pattern – a lovely departure from the neutral spaces all over IG and Pinterest.
Veranda A Passion for Living: I basically collect coffee table books and I finally ordered this Veranda one because it displays a ton of spaces full of prints and colors – they inspire me so much!
L'Oreal Lumi Glotion: I heard on TikTok that this is a dupe for the Charlotte Tilbury flawless filter. I've used it once and really like it, but it's a very different tone than my CT shade, so it's hard to compare then in that regard. However, this is great when mixed with your foundation to give skin a lit-from-within glow.
Boka toothpaste: Another TikTok find, I wanted to try this toothpaste because so many more natural dentists rave about it. I'm still a big believer in fluoride though, so I just use this a few times a week.
Ice pack for injuries: This ice pack saved me! It's flexible and gets super cold (I wrap mine with a towel when I use it). It helps me ice my glute and really helps the inflammation from my injury. It's great for those who use ice packs for other reasons too, like migraines.