I made a reel comparing these two formulas recently but thought this deserved a permanent spot on the blog as well since so many are curious about how these formulas compare.
Here's a breakdown…
Charlotte Tilbury Hollywood Flawless Filter
$46 for 1.0 oz
Is slightly more luminous than ELF's formula
IMO, comes in a better/wider range of shades – especially if you're fair
Looks great on its own, or under foundation
I wear the color 2.0
$14 for 1.06 oz
Color range not as strong as CT – even their lightest shade (what I use) is darker than I'd like. Without using self-tanner, I'm not sure it wouldn't be too warm/dark on me.
Blends beautifully – to the point above, when I have self tanner on, though it's darker than my CT formula, it blends perfectly and gives my skin some warmth
Is luminous, but more like a mix of an illuminator and lightweight foundation
I love both formulas and due to their respective price points, I now use them in different ways/for different occasions.
I use the CT flawless filter when I'm shooting photos or video content or going out and I use the ELF Halo Glow on days I'm not shooting or staying mostly at home for a very light/natural makeup look. When I wear the CT flawless filter, I almost always top it with a half pump of foundation, whereas with the ELF formula, I use is as a foundation (I do add a little concealer and top with pressed powder). I feel the ELF formula feels a little more like a luminous skin tint whereas the CT feels more like a skin illuminator (though it also looks beautiful when worn on its own for a complexion boost).
For the price point, it's a safe bet to try the ELF Halo Glow first to see how it works for you – if you're very fair, you may find their shade range to be too dark for your skin. Prior to the ELF formula coming out, I was using the CT flawless filter daily, mostly with foundation but sometimes on its own as well. I'll probably only have to repurchase it once a year now versus 2-3 times, since I use the ELF product most days.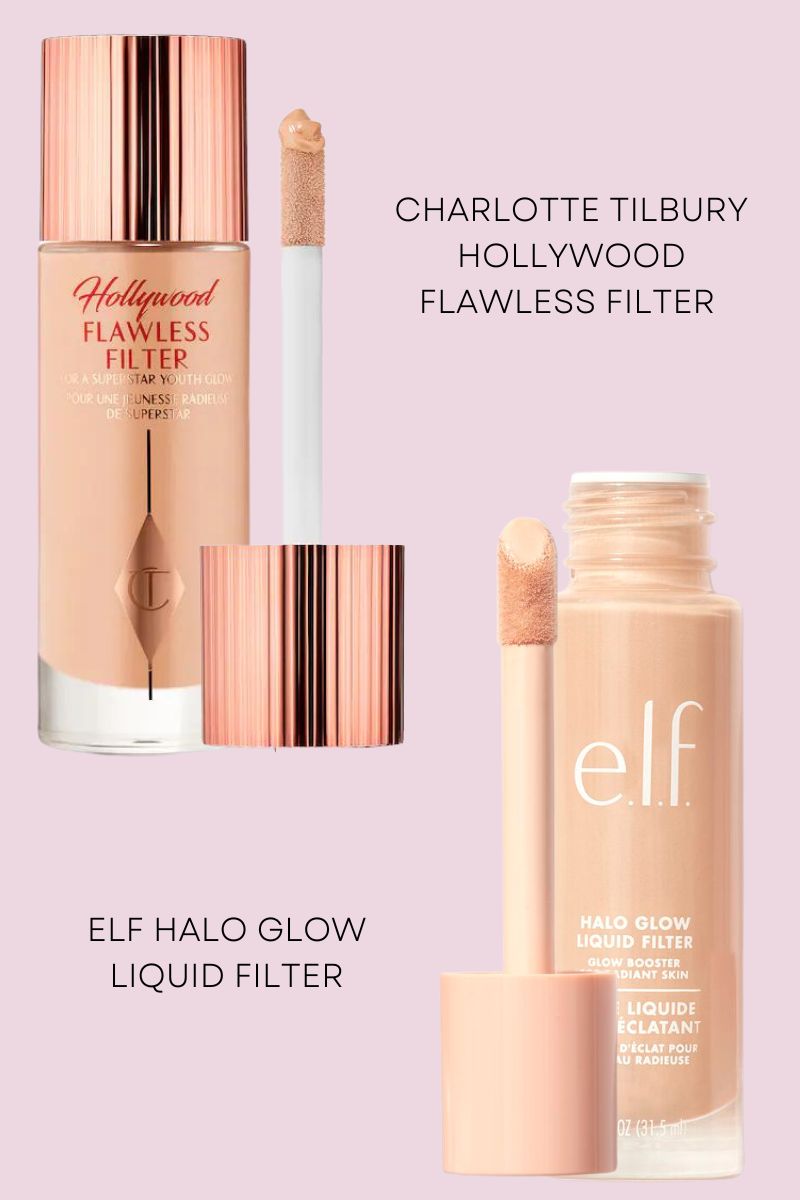 Have you tried either of these formulas? Let me know what you think!