The kids are wrapping up their second week of school and I have to admit it took me that long to get back into the groove of a routine. It feels almost strange to have the time to sit and actually write on my computer versus posting on-the-go from my phone like I did all summer.
Truth be told, writing is like therapy to me. Hitting the keys and typing out my thoughts brings me a sense of peace. Thank you for being here with me and for your patience when I wasn't able to write as much over the summer with the kids home.
ONE
The housing market and economy are weird right now. Normally I'm always planning our next move (lol), but not only have I not been doing that, I've been actively planning more projects for this house so we can enjoy them over the next few years. I don't know what will happen with the market, but I do know what it's like to live in regret of not just doing all.the.projects and getting to enjoy them for the maximum amount of time.
My painter came over yesterday to give me a quote on painting our primary bedroom and adding picture frame moulding to the walls. I'm also going to them them paint our water closet and laundry room, which badly needs a paint job.
The color I chose for our bedroom is Teresa's Green by Farrow & Ball. It's a beautiful, soft, but vibrant green with a minty undertone. I just adore it. I'm going to have them paint our doors and trim as well. I contemplated the ceiling too, but since we have can lights and vents, I think they'll just stand out in a not good way.
I am going to color match the paint at Sherwin Williams because we need both water based and oil based paint, and Farrow & Ball unfortunately doesn't offer that.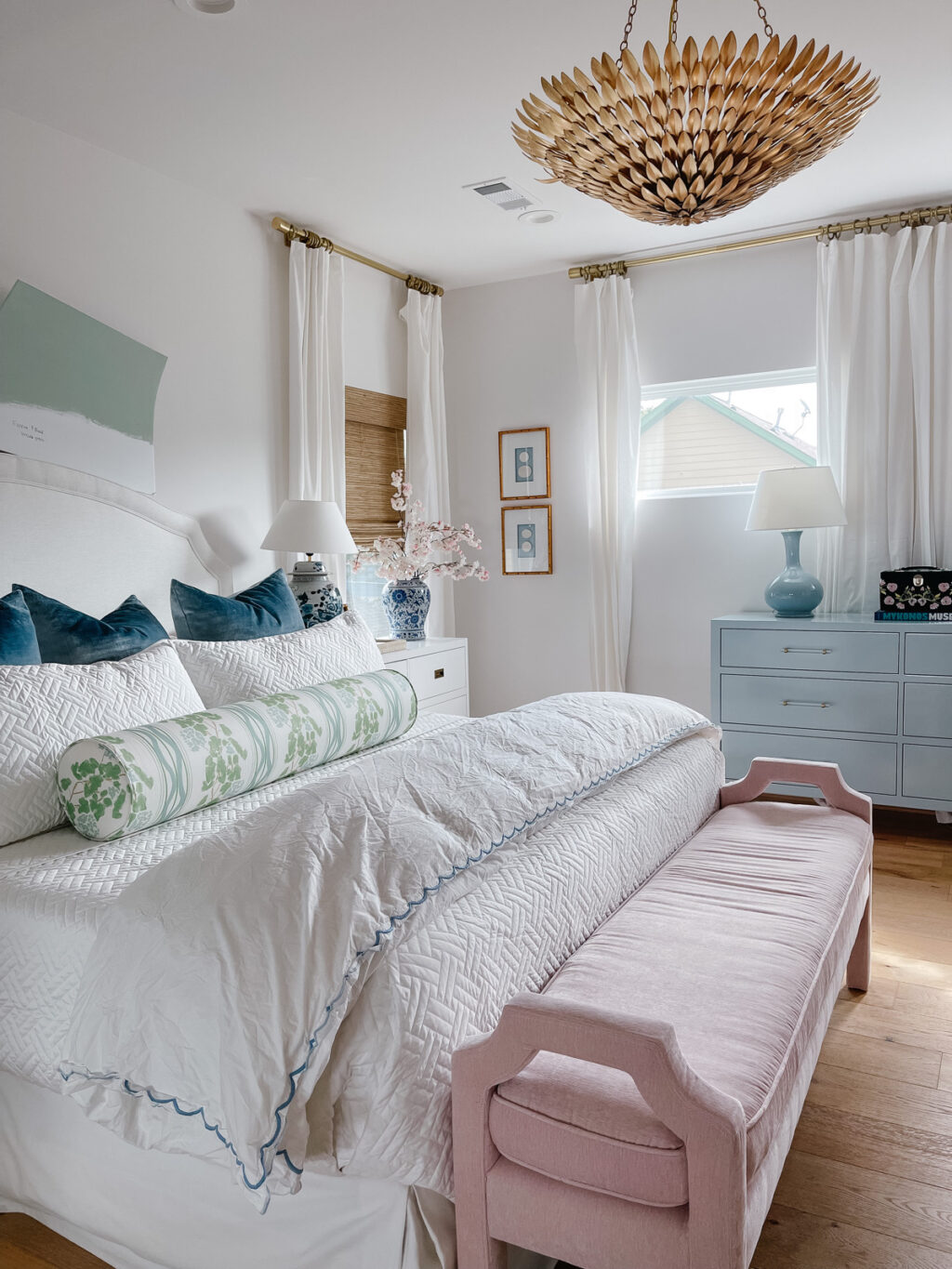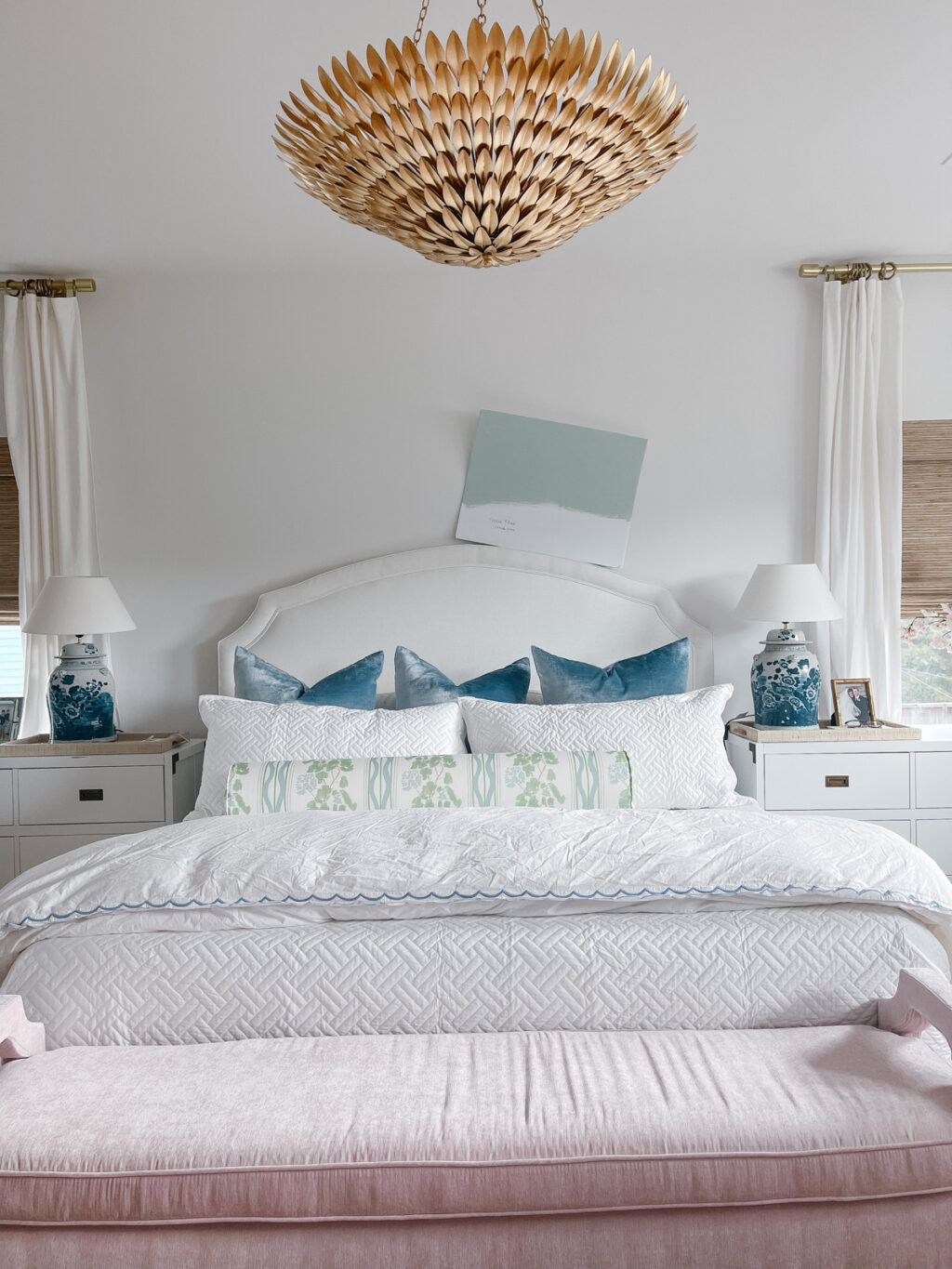 TWO
This dress may be THE amazon find of 2022. Looks like Zimmerman, but for a fraction of the cost (under $40). When it's not on prime, it does take 3-4 weeks to come in, but I promise it's well worth the wait. The dress is loose fitting when not belted and TTS (I'm wearing a size small). It's a little longer in the back then the front and does run a bit short on me, but the volume of the skirt helps offset that a little bit. SHOP IT HERE.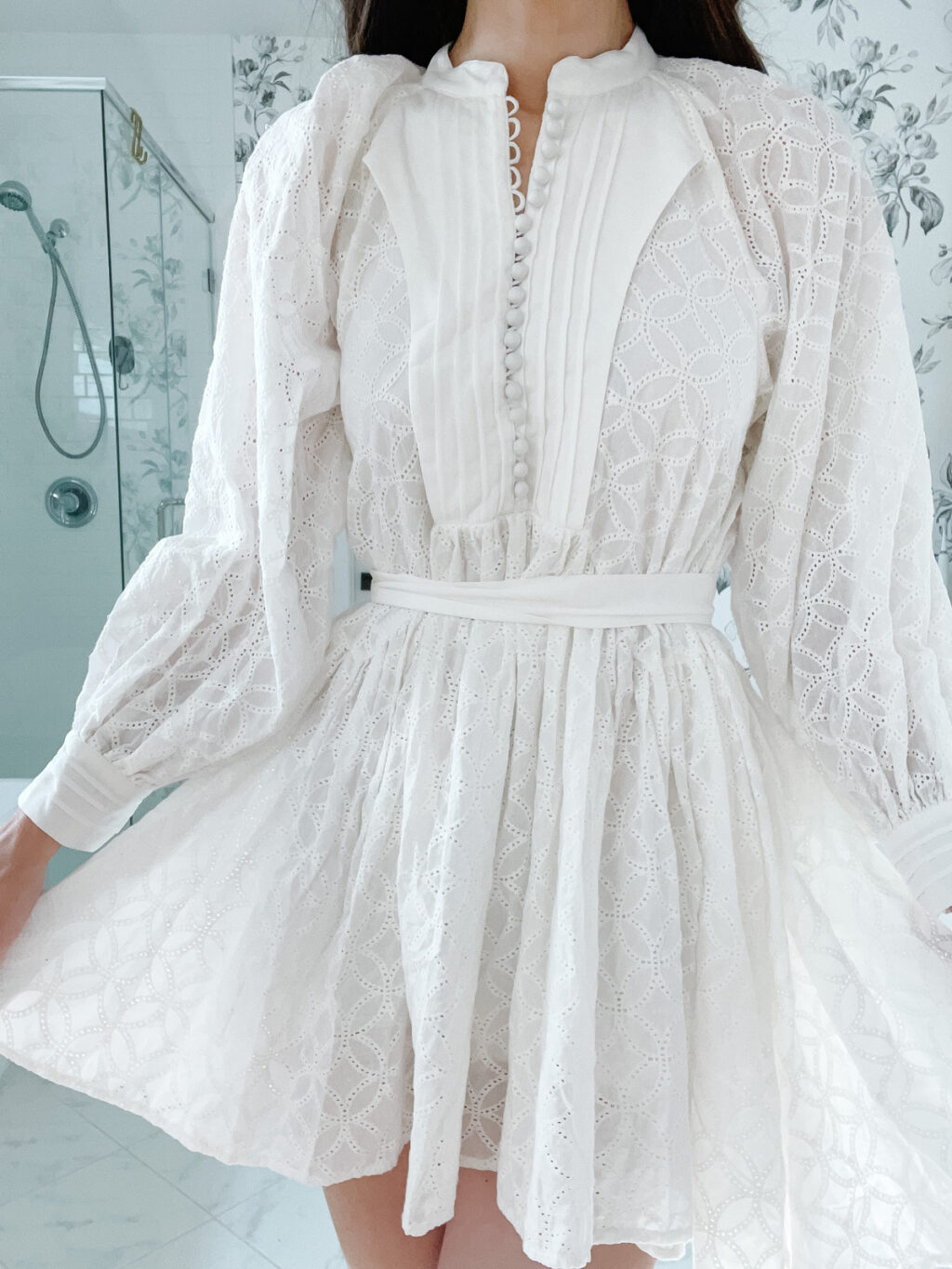 THREE
When this pin board finally went on sale, I added to cart immediately and checked out. We let the kids display any and all of their art anywhere, as long as they use painter's tape. This felt like a nice way to put all of her favorite art pieces, photos and memories in one place where she can see and enjoy them. I ordered these pink heart push pins – they're precious!
We ended up keeping up two of her acrylic book ledges for the time being. Eventually, I may place a desk there – TBD.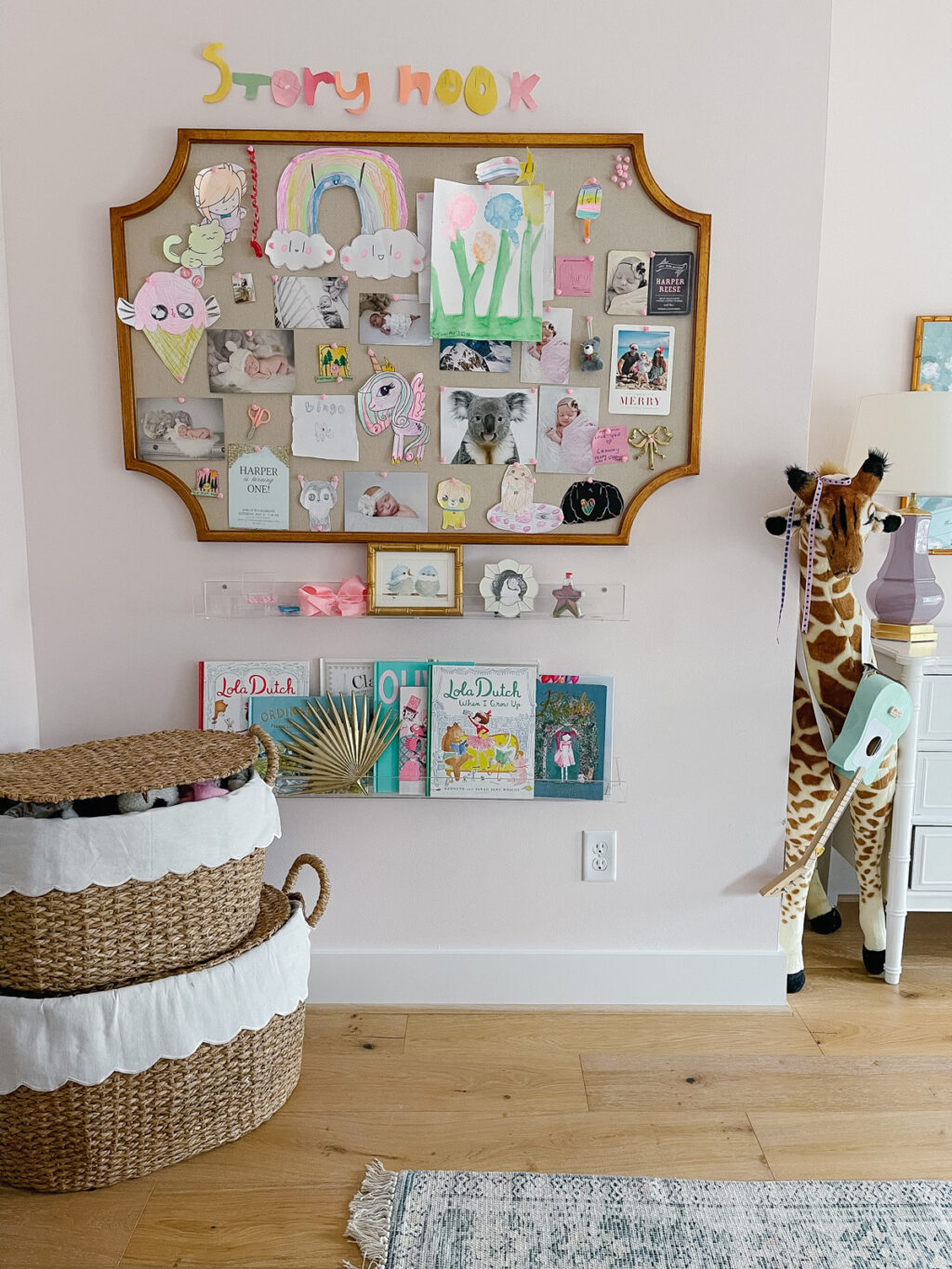 FOUR
I got some pretty new dresses gifted by Confete recently and wanted to share them here- all size small except for the white which is an XS. Scroll down for photos!
dress 1 | dress 2 | dress 3 | dress 4 | dress 5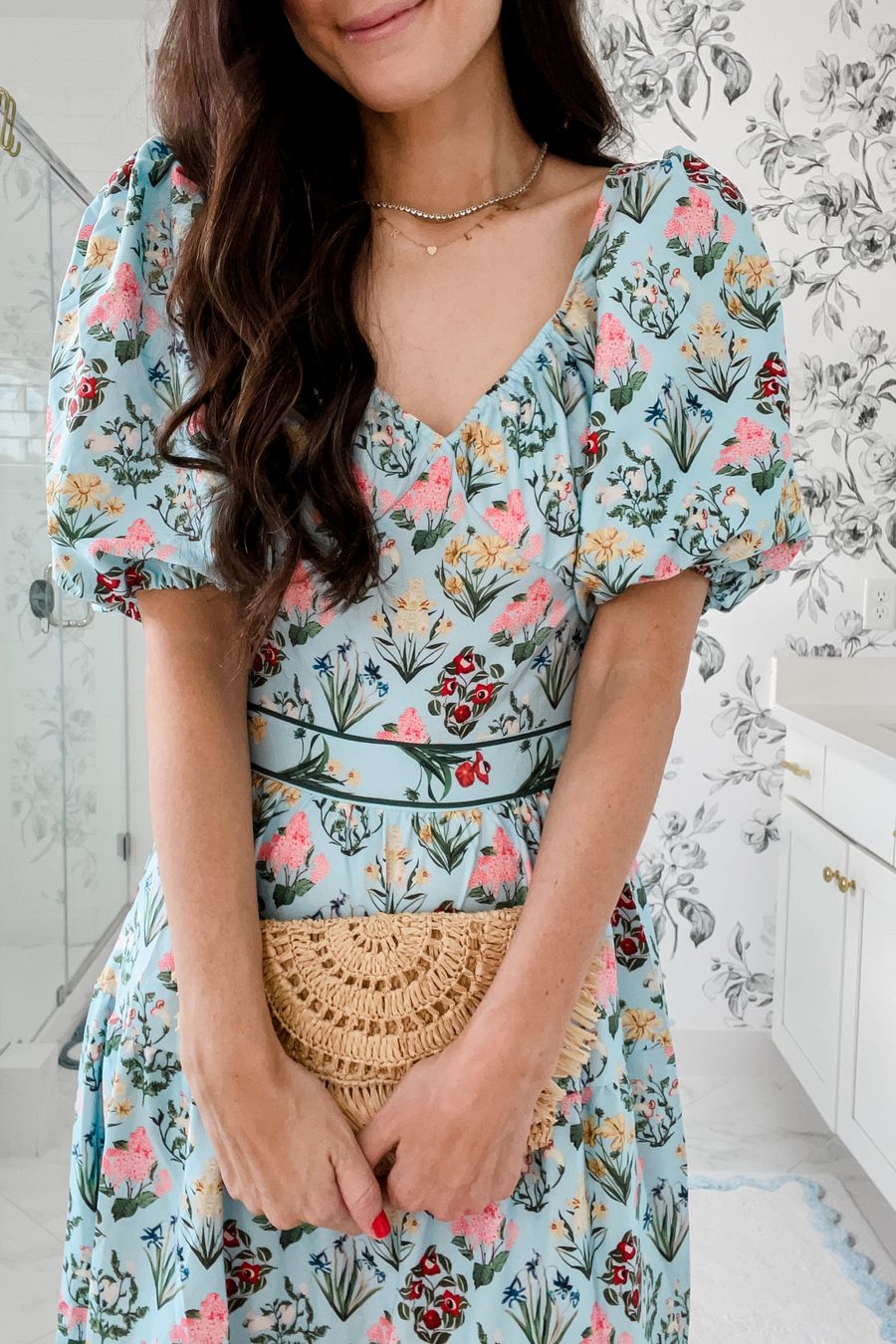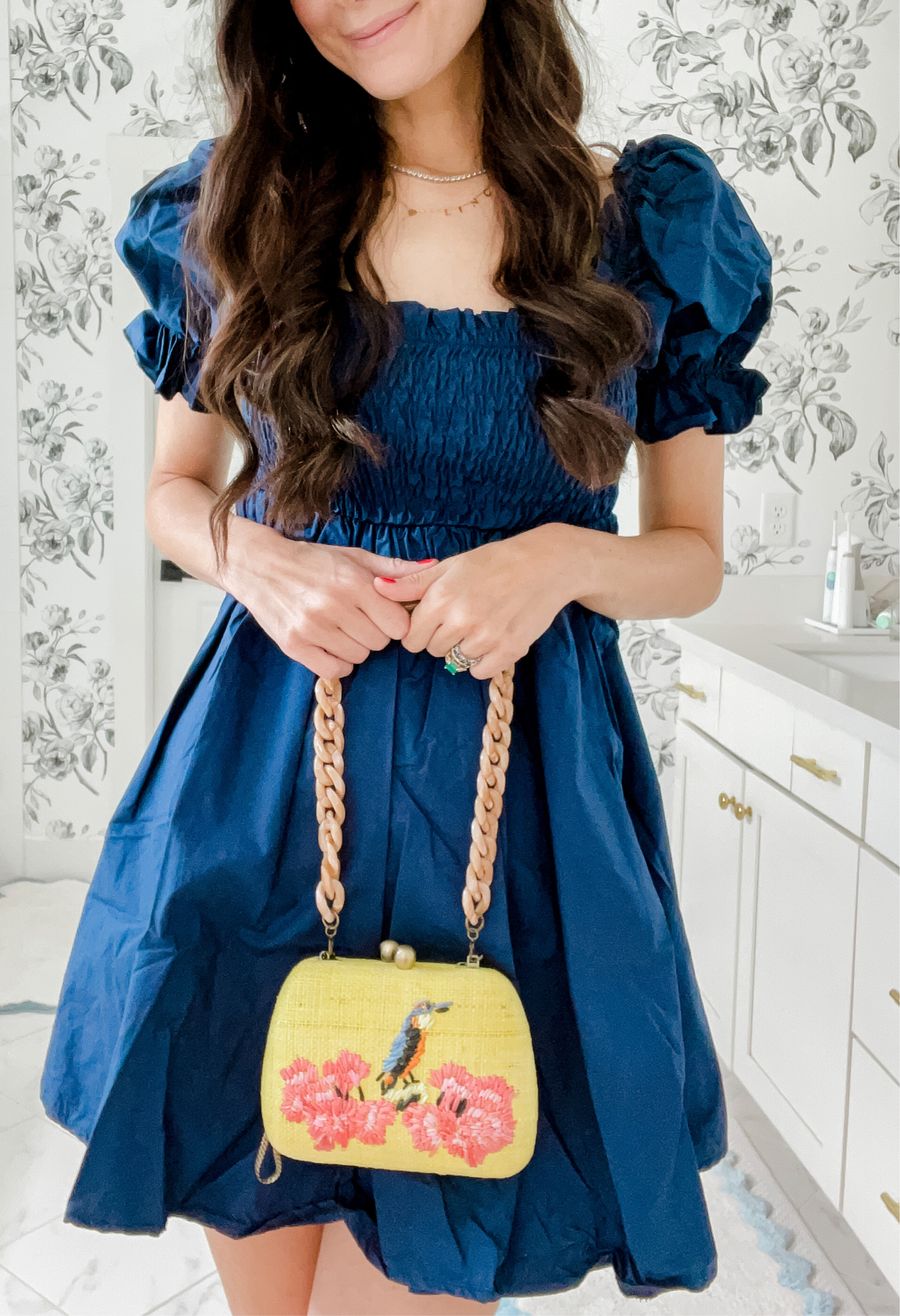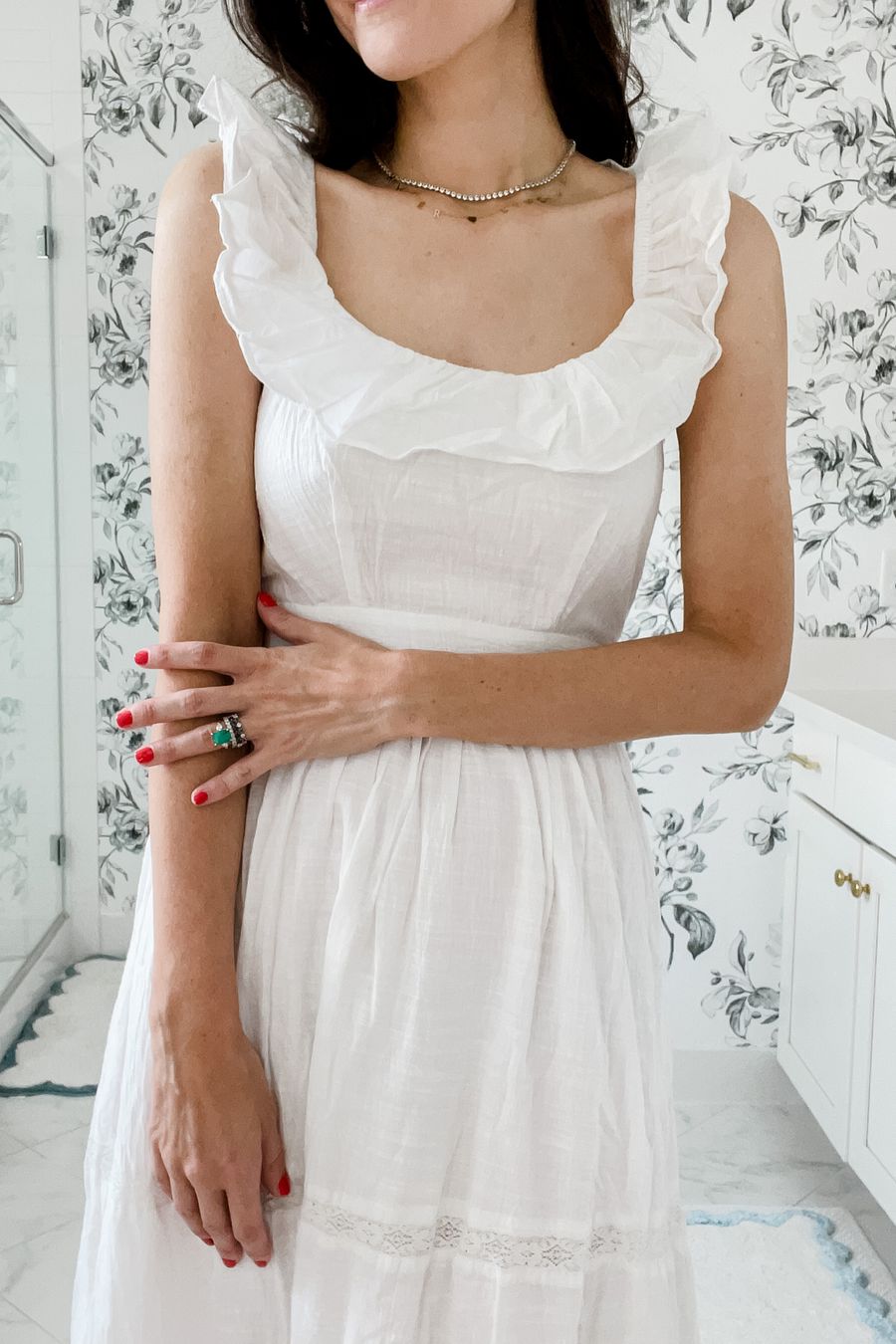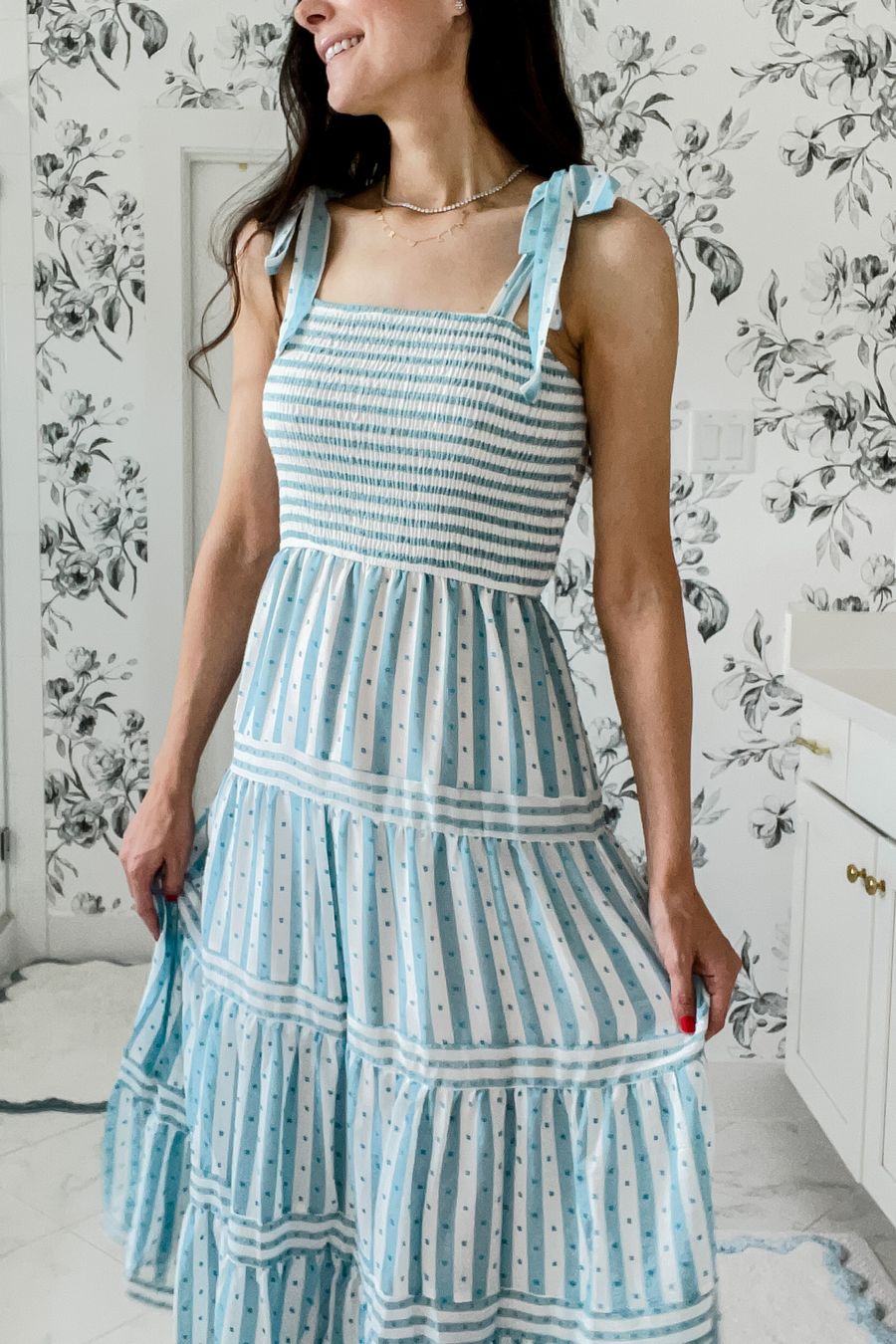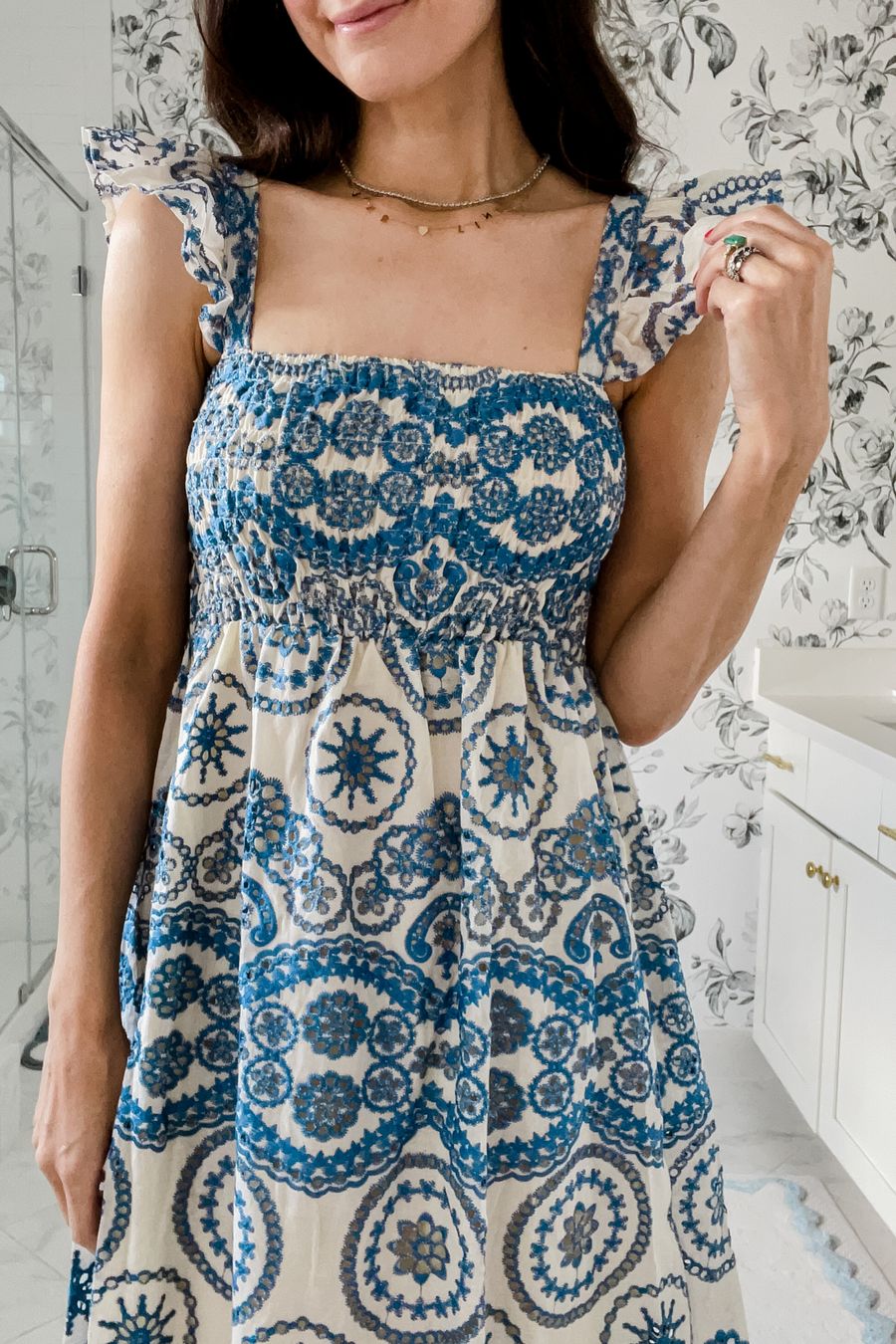 FIVE
Speaking of dresses, I found some really cute ones on major sale that I think will be so cute for now, next spring, next summer, etc. SHOP THEM HERE!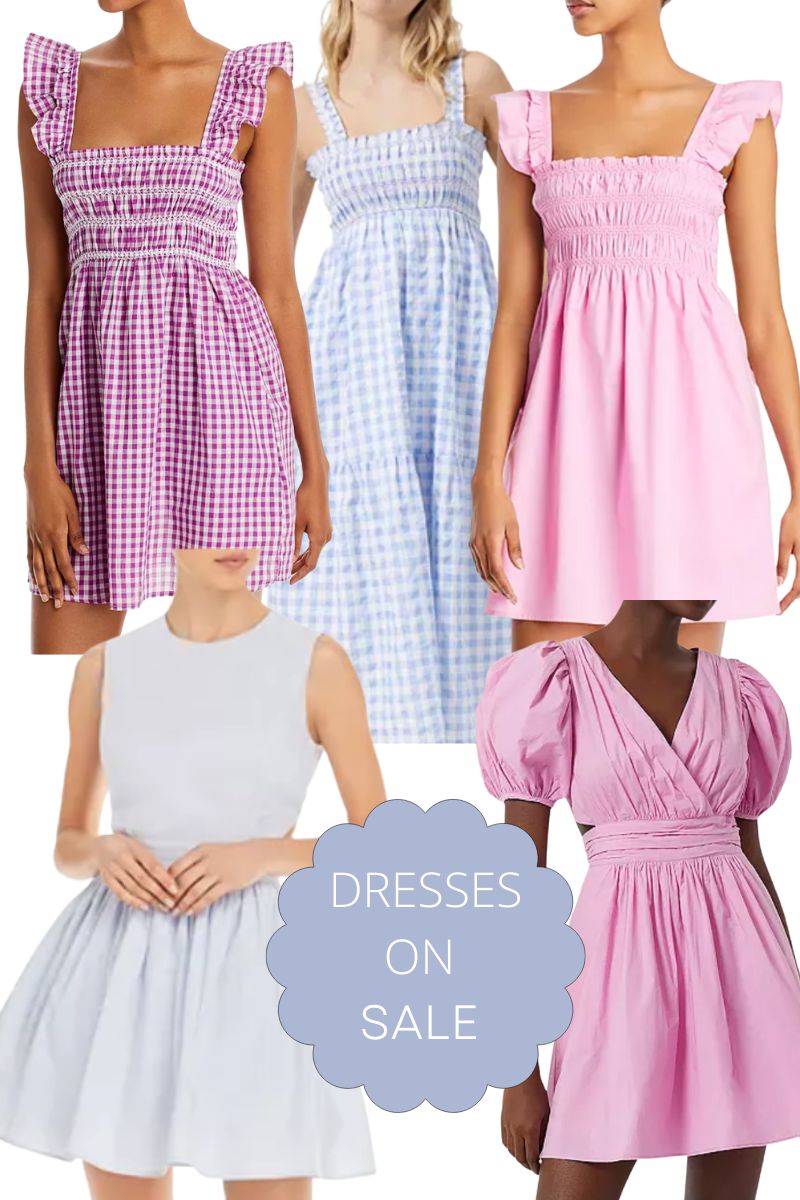 Happy weekend!