ONE
Our primary bedroom was completely transformed this week and I can't wait to share the full reveal! It blows my mind how elevated and beautiful the space looks now. We added picture frame wall molding and chair rail molding + had the walls, doors and trim all painted the same color (farrow & ball teresa's green color matched at Sherwin Williams). Alisa's bedroom was my inspiration for this project – I had always planned to have it painted, but the wall molding was was finally made me hit the start button on this project because it truly does change a room.
Our room feels so elegant, calm and refined now. I did love the crisp, clean and airy feeling of the white walls, but I think I just prefer color in a bedroom (both of our children's rooms are painted as well!) I can't wait to get the room together and hang some art. I'm heading to Round Top again this fall and hope to find some pieces there like I did during the Spring show!
I know right now what's trendy now are neutrals, earthy colors and that black and white vibe, but I'll always be a lover of colors, patterns and prints – to me, they just make a home sing.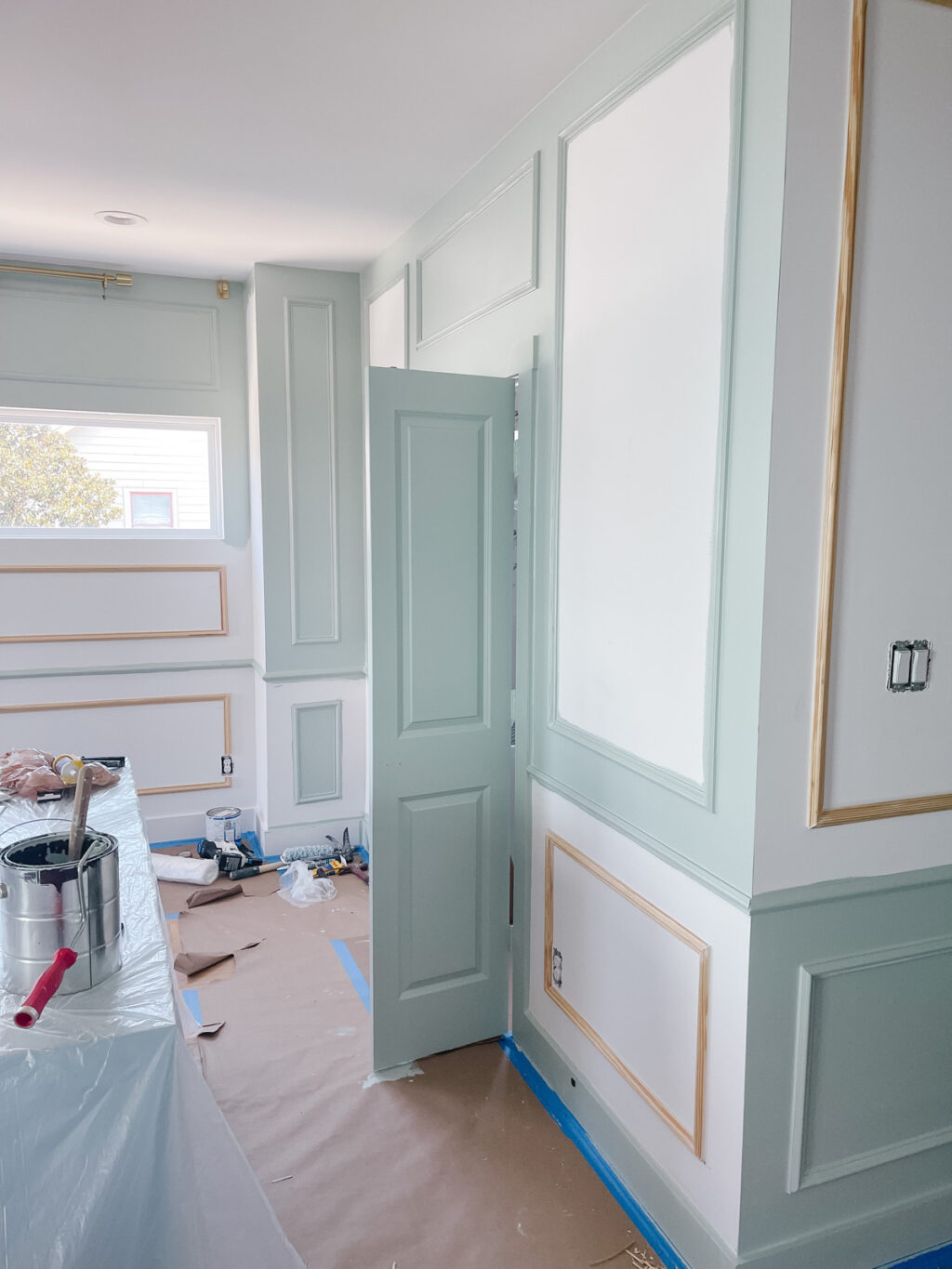 TWO
I've lived in Texas for nearly 15 years and am just now getting into cowboy boots. I got these $40 cropped cowboy boots at Target and they're so cute and fun for fall. I also love these, these and these.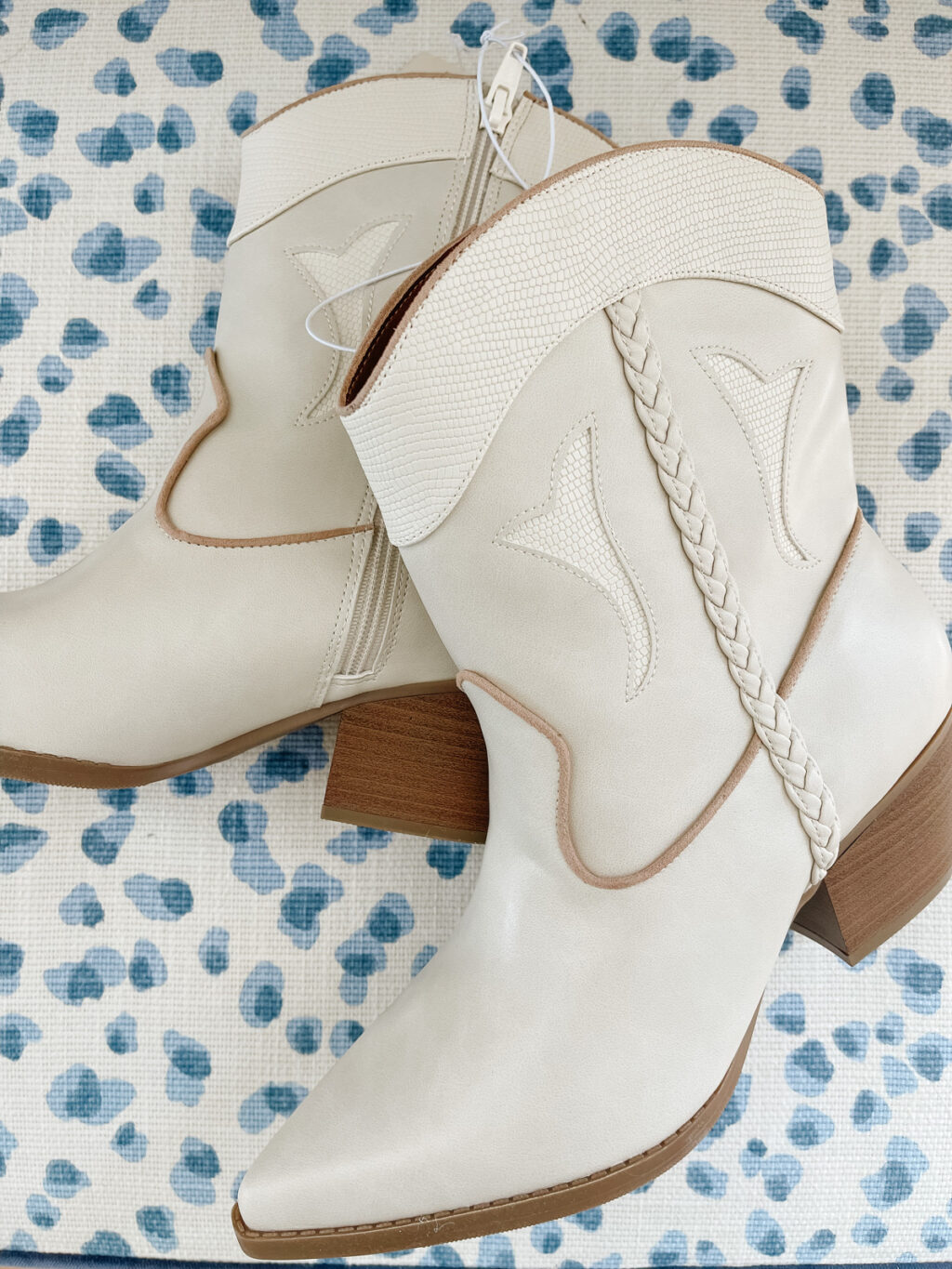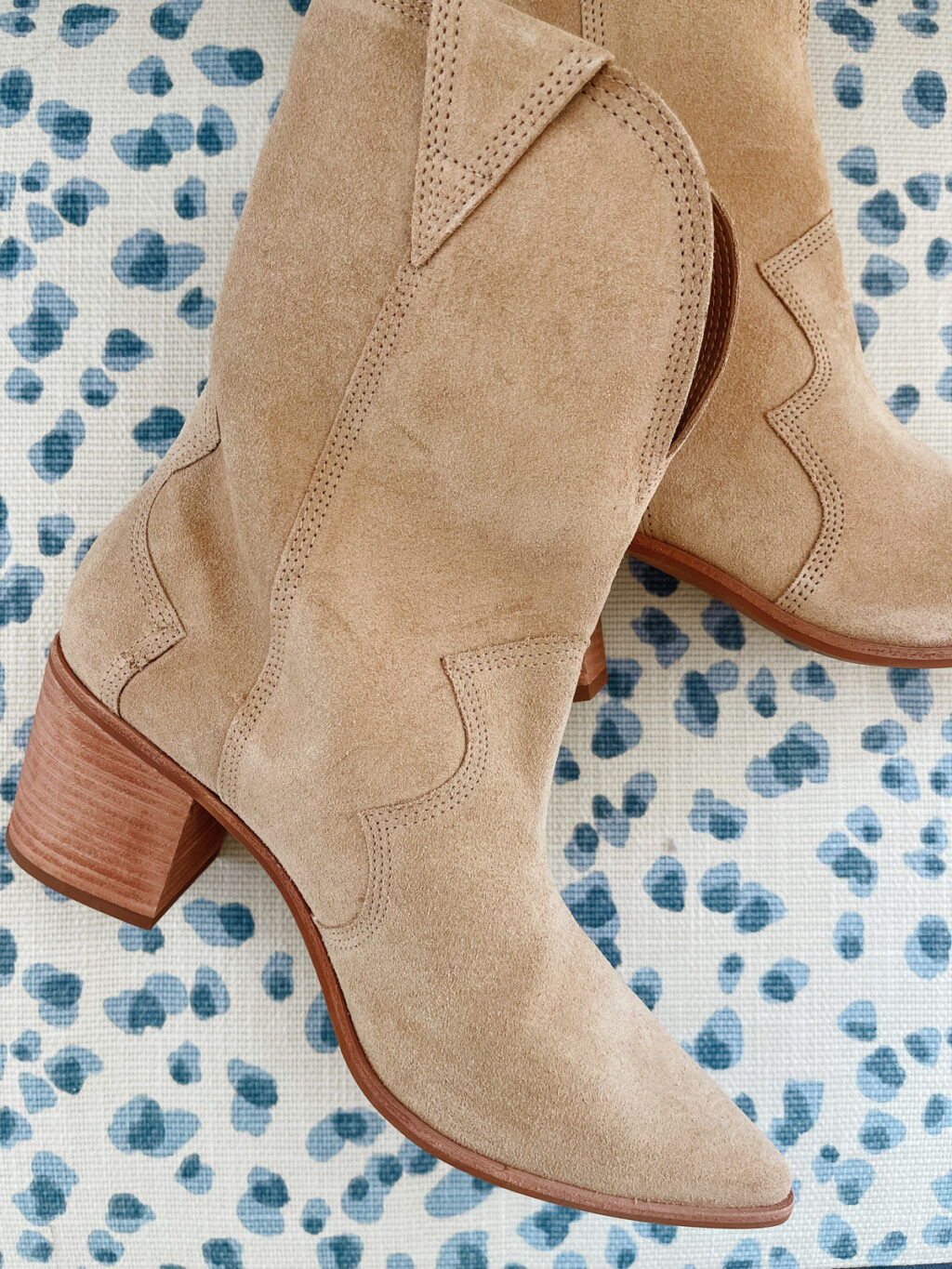 THREE
Speaking of room makeovers, I'm ordering brass hardware for all of the doors in our home. It's a huge cost because door hardware is so damn expensive, but the matte black hardware we have now (came with the house) just doesn't go with our home's vibe & decor. I'm going to go with this Emtek hardware in French Antique brass. We will keep our black hardware so that we can re-install it before we list our house for sale one of these days (not anytime soon! We plan to enjoy this house for a few more years!)
FOUR
I'm very into tweed right now (tbh, I always have been – it's classic!) It seems to be trending right now, but tweed is something that never goes out of style. Some styles I've ordered & had my eye on lately:


FIVE
I always buy a couple of new pairs of denim each fall and ordered these five styles to try on at home – full review coming soon! Notice they don't have rips in them? I'm finally trying to buy a few pairs with no holes. I tend to favor Paige and AG as brands that work best for my body.