Thank you Walmart for partnering on this post!
I hesitate to call this a recipe because my mom's famous cloud soup is made by eyeballing everything – but, it's actually pretty simple to make – the noodles ("clouds") are the most challenging part to make if you've never made them before. My mom says they're a similar style to "German noodles."
I grew up eating this soup on a regular basis and it's so special – it's still what I crave in the fall and winter and if I'm sick and recovering from an illness – cloud soup always makes things better!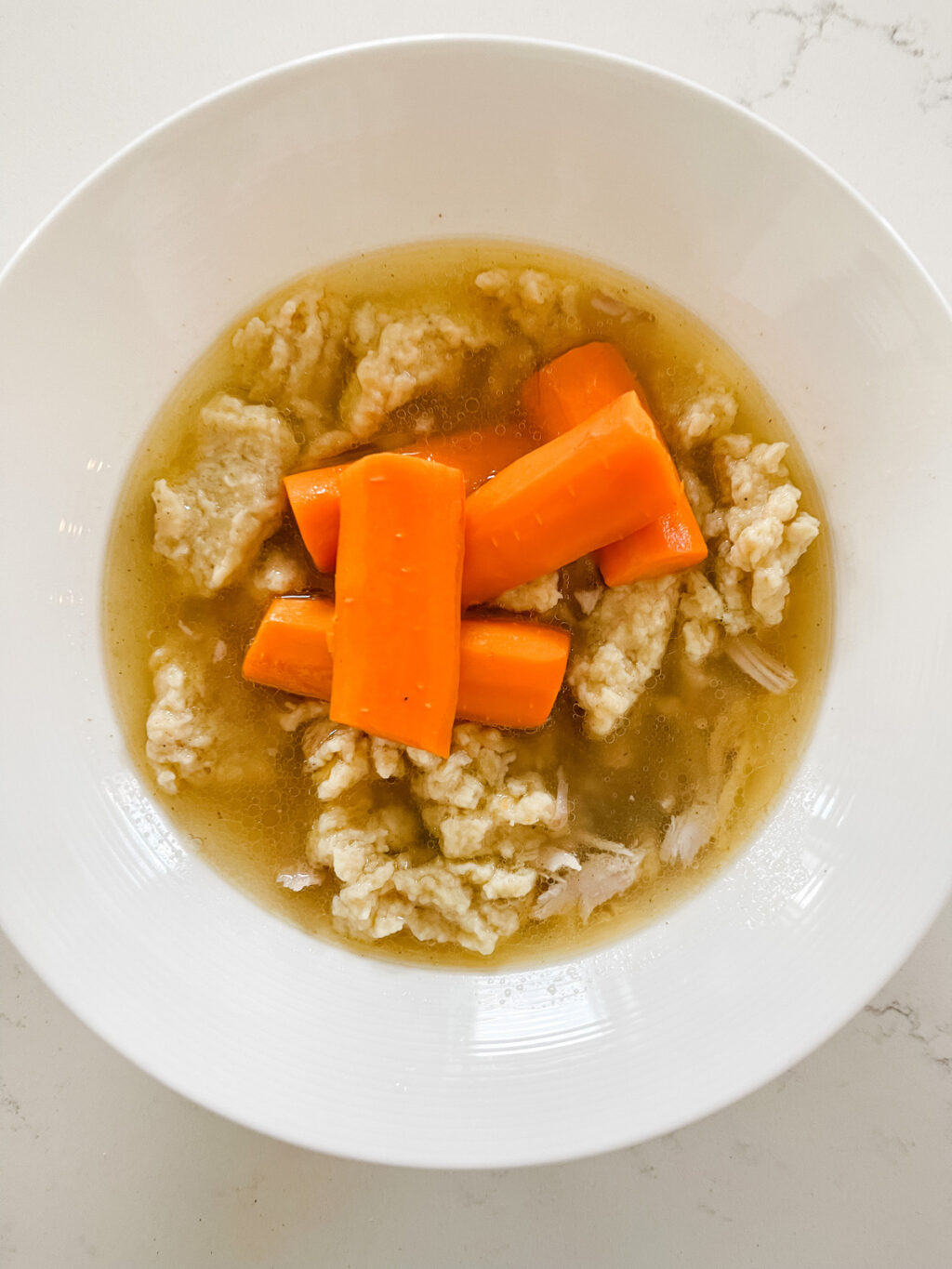 We purchased all of the ingredients to make my mom's famous cloud soup at Walmart – I always save money on our groceries with their everyday low prices and the convenience can't be beat!

We use Walmart's Online Grocery service often for both pickup and delivery – their personal shoppers do all of the hard work so you can focus on all of your other commitments (especially with the insanely busy holiday season around the corner).
I love having my groceries delivered straight to my door at a time that is convenient for our family. Another feature I love is that Walmart saves all of your previous grocery orders, so I can easily re-order and add items to my cart that I order on a frequent basis without having to search for those items.
I'm excited to share that new customers can use promo code TRIPLE10 to save $10 off of your first three Walmart pickup or delivery orders ($50 min. Restrictions & fees apply).
I hope y'all find Walmart's Online Grocery service as convenient, time-saving and budget friendly as we do!
Now let's get to the recipe & cooking instructions!
CLOUD SOUP INGREDIENTS
(we recommend using a 20 quart pot for this recipe)
SHOP INGREDIENTS:



One whole chicken
One large bag of carrots (wash and peel)
One large bag of celery
Three large yellow onions
All purpose flour
12 eggs
Black pepper
Paprika
Salt
White Pepper
Vegetable oil (or oil of your choice)
Milk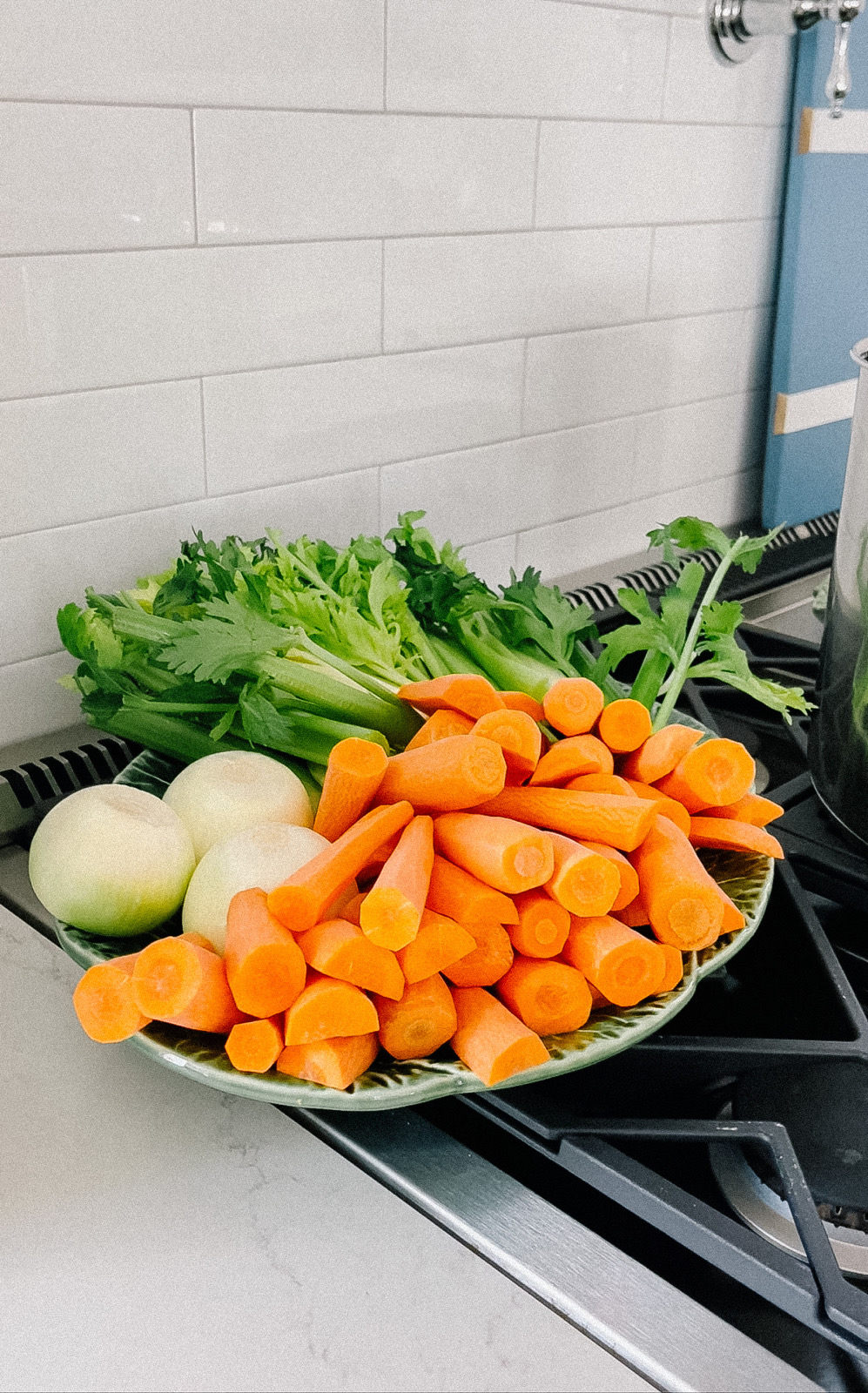 CLOUD SOUP INSTRUCTIONS:
Wash carrots and celery
Peel & cut carrots, cut celery into large pieces and peel onions
Open whole chicken, remove inside bag and put whole chicken and other parts into pot
Add water to pot and turn stove on high heat
As pot fills up with water, add carrots, celery and onion
Add back pepper, paprika, white pepper and salt to pot – a large dash of each
Cover pot with glass lid with vent hole and allow soup to come to a boil for 15-20 minutes – reduce to simmer and cook for 2.5-3 hours hours on stovetop
Once done cooking, remove chicken, carrots, onions and celery from the broth and set aside
Bring pot of broth to a boil again to prepare the cloud soup noodles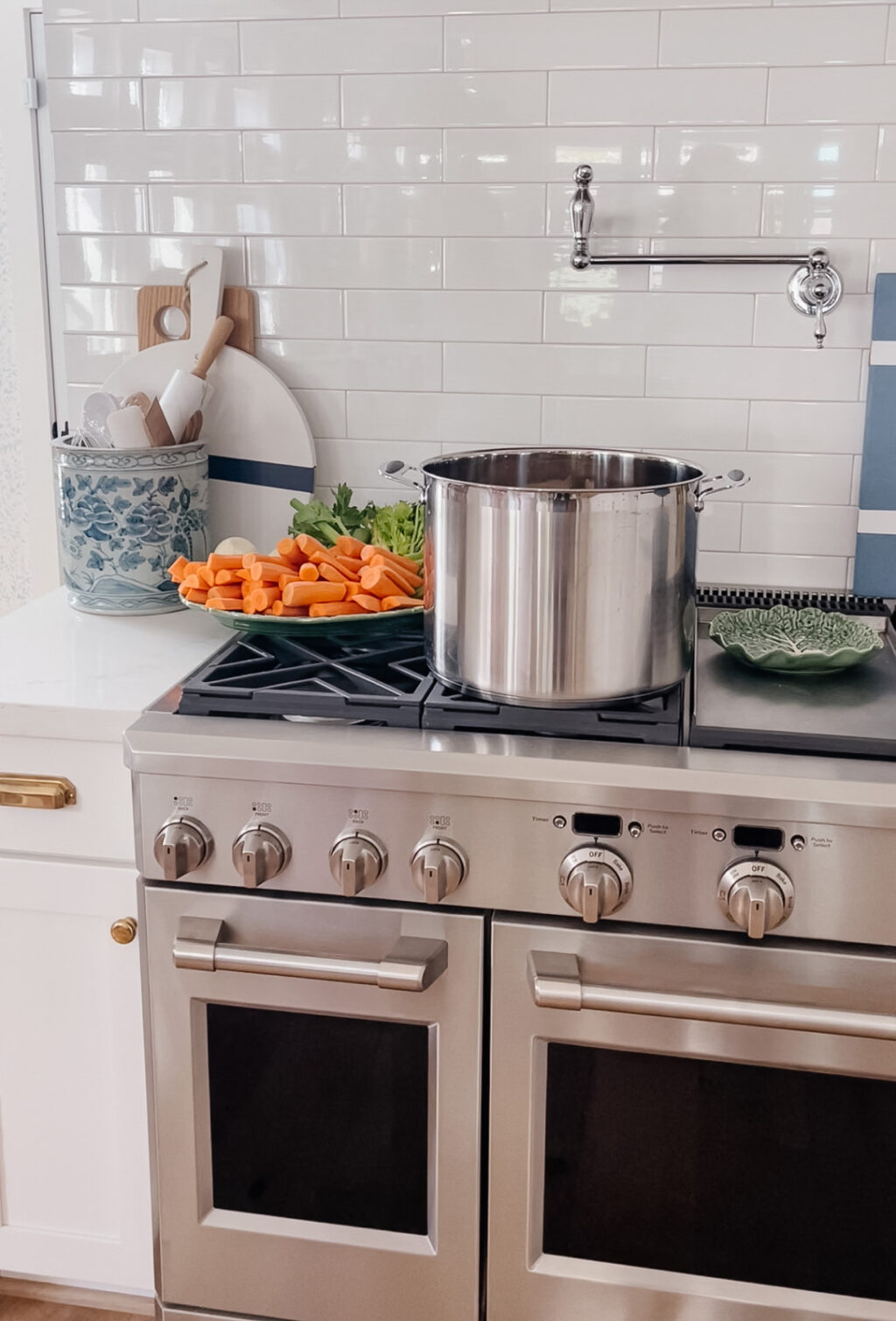 CLOUD SOUP NOODLE INSTRUCTIONS:
Crack a dozen eggs into a large mixing bowl
Mix eggs with a for and add dash of paprika, black pepper, white pepper and salt
Add one cup of flour and then mix into eggs
Continue to add cups of flour while mixing egg mixture (see video for texture reference)
Add vegetable oil (or olive or avocado oil) – about a 1/4 cup
Add milk to egg mixture – about 1/2 a cup
Continue to mix egg and flour mixture with a fork until texture is thick but will slide off of a fork
Once your egg mixture is ready, dip your fork into the boiling broth and carefully add some of the batter to it and let it fall off of the fork into the boiling broth. This will created the "cloud" noodles.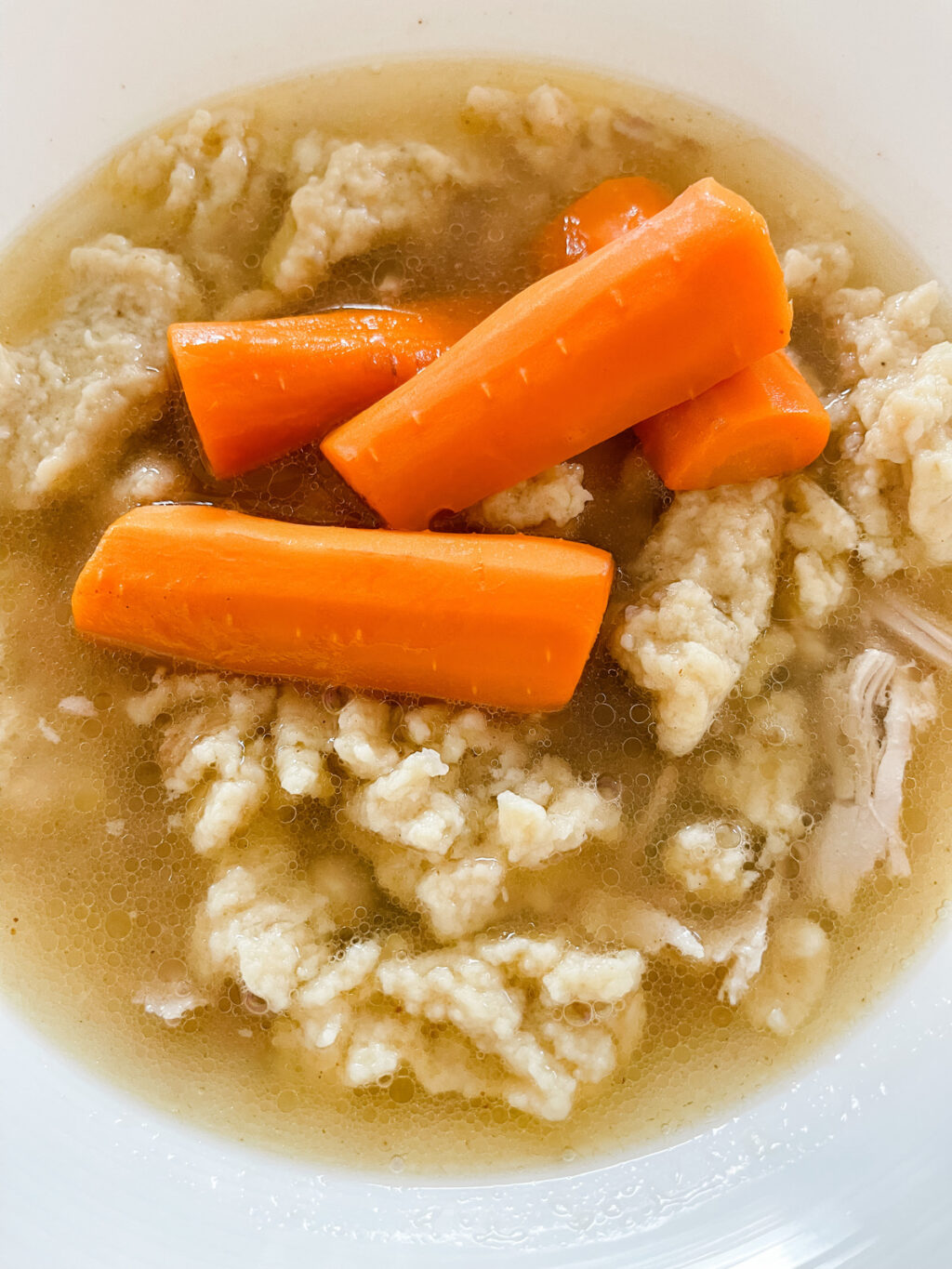 I hope you and your family enjoy this comfort soup recipe! It's so delicious!