My FAVORITE gift guide of the year is here – the GRANDMILLENNIAL GIFT GUIDE! For the women in your life who enjoy the finer things, going to estate sales and sipping coffee from fine china. I personally own many of these items and would gift them/ love to receive them myself!
SHOP:


acrylic bow stir stick | giorni coffee mug | scalloped cocktail napkins | blue & white floral scalloped hand towels | ginger gar and peonies ornament | scalloped towel set (blue with hunter green piping) | de Gournay book | Pink Staffordshire dogs | blue scalloped acrylic frame | monogramed green bow ginger jar | color block ornament | famille rose plate | pink keychain fob | scalloped printed bag | grandmillennial calendar | vintage style hydrangea art print | pink mini crossbody handbag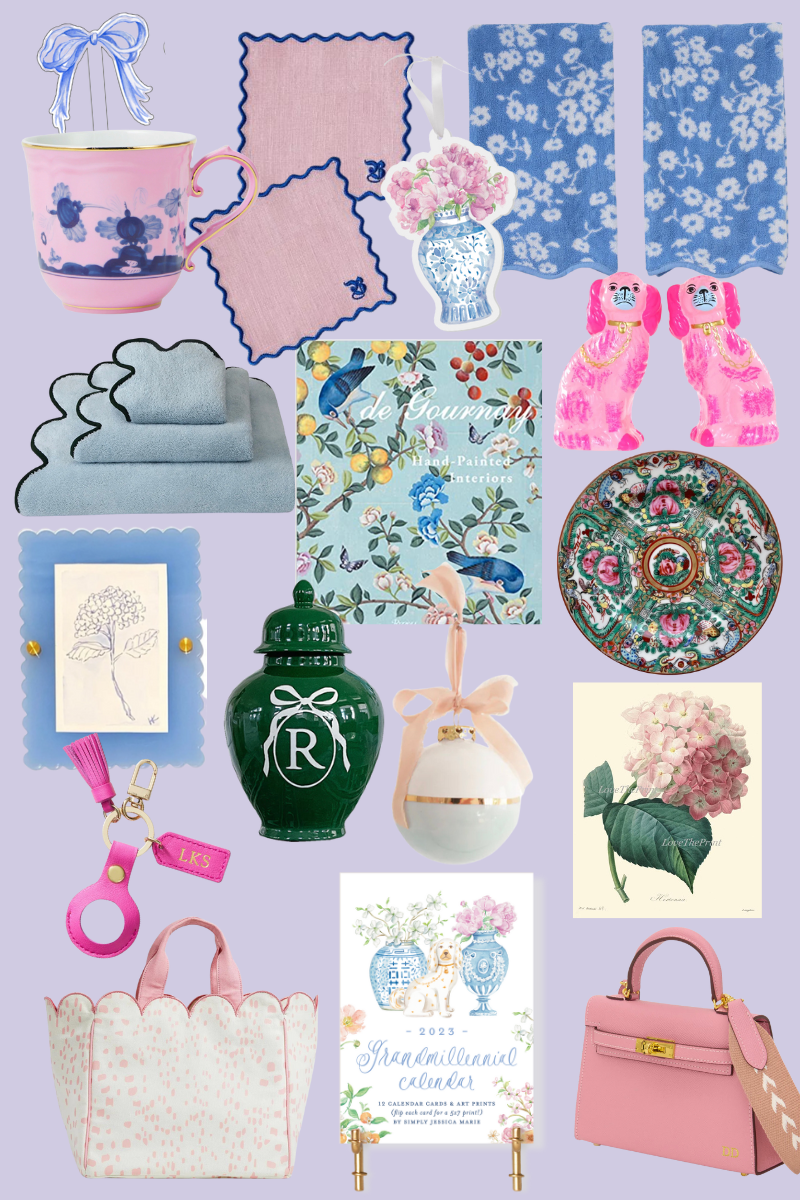 pink bow clutch | diamond flower necklace | Wedgwood blue present ornament | blue flower needlepoint canvas | scalloped wicker frame set | oyster painted tree ornament | scalloped green placemat set | LAKE pajamas set | Bordallo Pinheiro cabbageware coffee cup | Scalloped monogrammed towels | blue and white orchid pot | gold bow ornament | diamond flower stud earrings | Wedgwood blue teapot ornament | chinoiserie dog ornament | hand painted ornaments | blue nutcracker | gold and green bow frame | blue cane wrapping paper | Orchid note pad | Wedgwood blue and white round ornament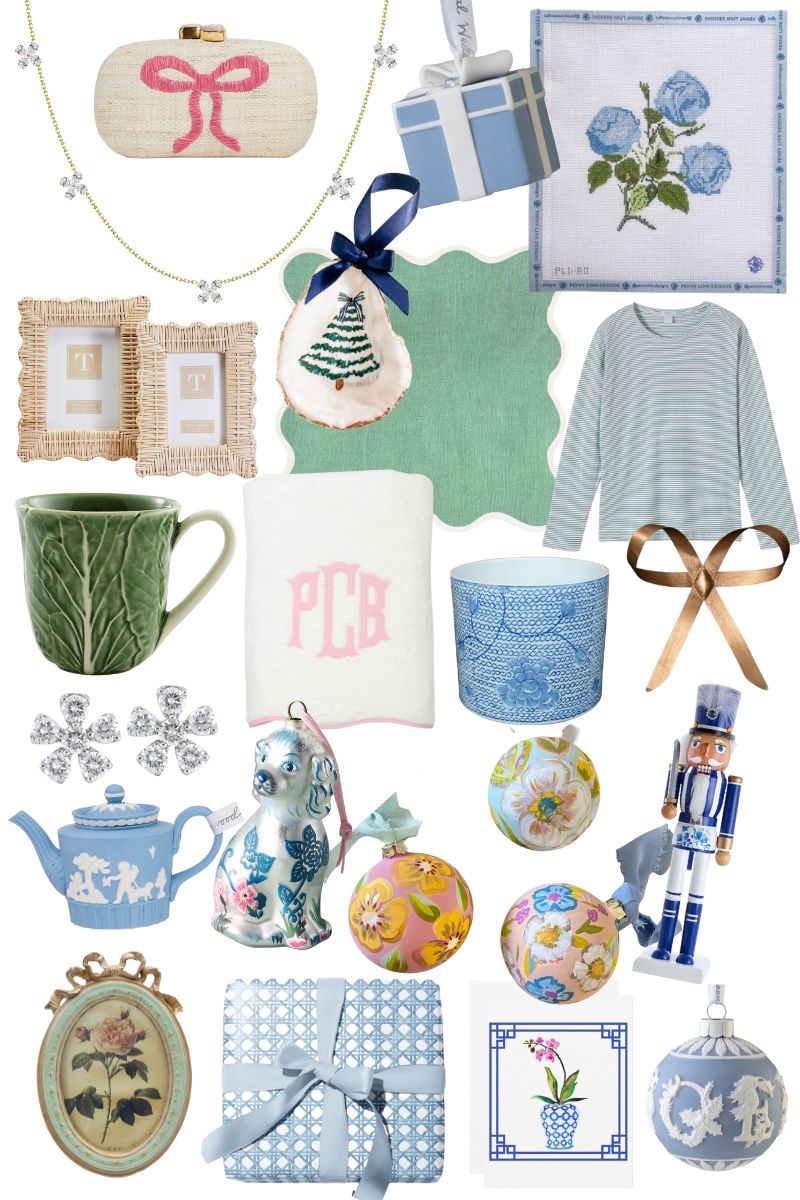 I hope you love this gift guide!
Shop the Post