As you can see, I did a very small edit this year for makeup & hair care products from the Sephora sale – focusing on the products I use & love the most. You can use code SAVINGS for 15% off of your sephora order if you're a VIB.
Let's start with my most splurge-worthy item, the Hourglass Ambient® Lighting Powder. This powder is magic. It creates a lit-from-within glow, makes pores disappear and adds a flawless looking, airbrushed finish to the skin. I couldn't love it more. I get the color moon light – but don't worry, it doesn't show detectable color on the skin – it's just a delightful, smooth and diffused glow that will make you wonder where this was in your life?
SHOP MY SEPHORA FAVORITES:



EVERYDAY LIP PRODUCTS

Ilia Balmy Gloss Tined Lip Oil
I was first introduced to this at the LTK conference and when my mom as visiting she tried it out and adored it, so I gave her mine and need to order another! The color I have is called Maybe Violet and it's such a beautiful pink with a lavender undertone – a little deeper than the lavender/baby pinks I usually wear, but sheer.
GWEN STEFANI clean lip gloss
I have this in the color "candy" which is described at a neutral lilac. It's a perfect cool toned baby pink with a hint of color and works really well on its own or over your favorite lipstick. I love the feel and smell of this one too – smells a little on the sweet side but not overly so!
Charlotte Tilbury Pillow Talk Lipliner
Literally the ONLY lip liner I own – the GOAT. Creates the perfect your lips, but better look. My lips are pretty pale, so this adds the perfect amount of definition without being too much. The color is suitable for so many different skin tones, too!
Tarte Juicy Lip Plump
This is such a beautiful pink – cool toned and very natural looking. The best part about this gloss is it plumps without burning and feels amazing on the lips – truly a moisturizing formula. The color I wear is called Cherry Blossom.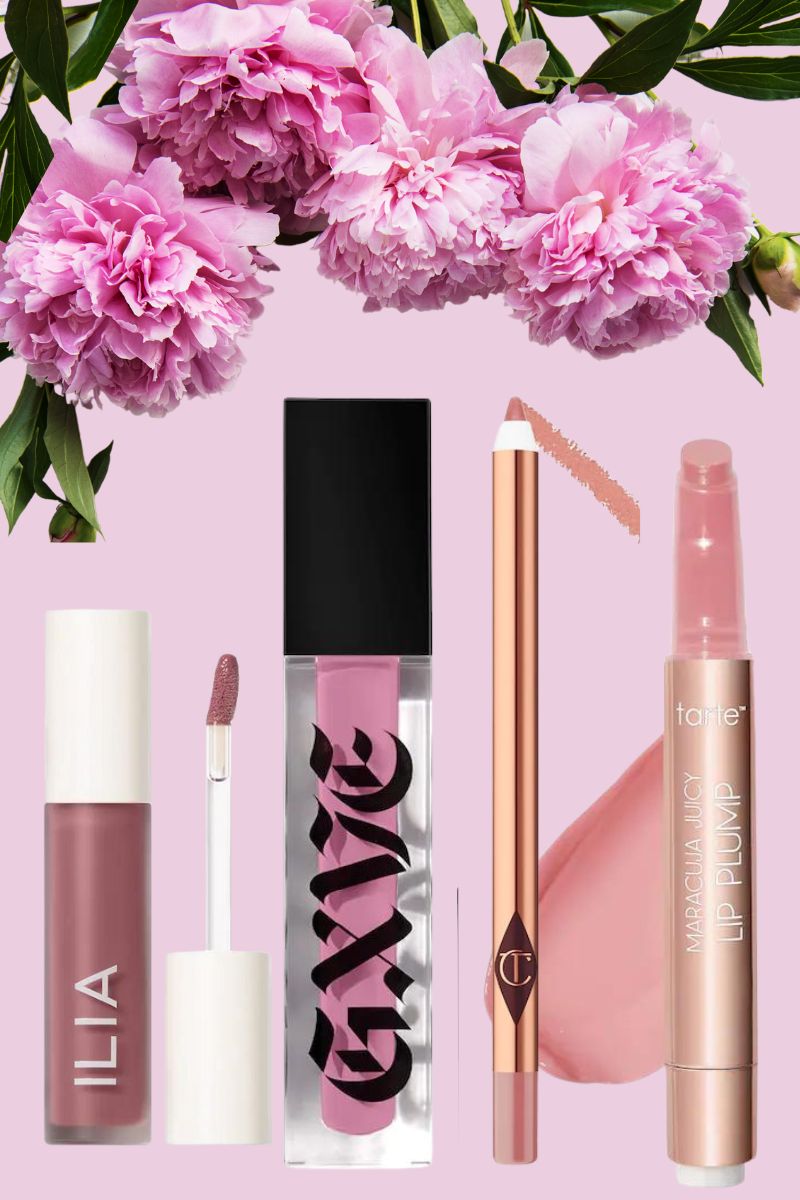 SEPHORA SALE MAKEUP PICKS

Charlotte Tilbury airbrush powder
Hand down my favorite finishing powder to wear over my foundation. I use it very lightly and it's just lovely. I buy a new one during every Sephora sale. I wear the lightest shade.
Charlotte Tilbury Hollywood Flawless Filter
Truly a must-have. I layer this under my foundation or wear it on its own with powder. Gives a luminosity to the skin that's just beautiful. This is a great product for women who don't love wearing makeup because it's just a light skin enhancement, or for women who love to have a glow and luminosity to their skin.
Becca x Smashbox under eye brightening corrector
I have been using this for many years and thankfully Smashbox bought the product when Becca shut down. It's basically a concealer, but not. It color corrects and has a very light finish – I tend to prefer it over actual concealer most days. Just brightens things up without too much coverage.
NARS Laguna Bronzer
I will forever praise this bronzer that I've been using for over a decade. Perfect color, easy to apply. I've tried others and always go back to this.
Anastasia brow powder
I know that more gappy/laminated brows are trending right now, but I prefer a full look that's more filled in. I use this powder every single day (sparingly) to fill in gaps and extend the tail of my brows. I use the color dark brown.
Tarte eyeshadow palette
I got this as a gift at the LTK conference and adore it. I use the lightest matte shade on my brow bone and the two dark brown shades to line my top and bottom lash lines.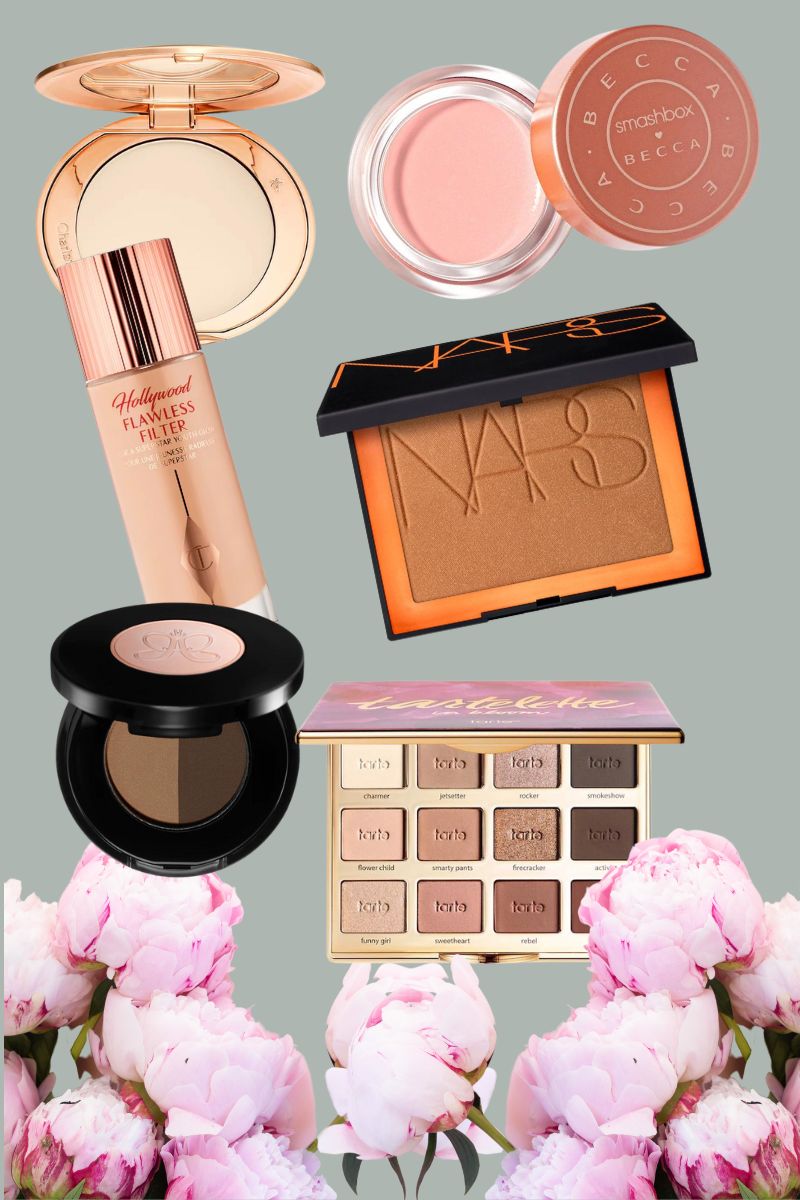 SEPHORA SALE HAIR FAVORITES
Living Proof PhD shampoo
I always double wash my hair and this formula is always in my rotation. It just makes hair feel good, period.
Ouai clarifying shampoo
I use this as my first shampoo every other wash. If you was your hair 1-2 times per week and use a lot o products and/or dry shampoo – a clarifying formula is essential and this one is hands down my favorite.
Brigeo deep conditioning mask
This mask is lovely – it's hydrating and doesn't weigh the hair down. It also smells great!

Kerastase ciment thermique
Another product that's been in my rotation for nearly a decade. It's a great heat protectant/leave-in treatment that smooths hair as your blow-dry.
Bumble & Bumble thickening mousse
I rotate between this and Navy's whirlpool. It's a nice formula that isn't drying but helps create volume when you blowdry.
Amika Perk Up dry shampoo
This is a product I haven't yet tried, but I've heard enough positive things on tiktok that I'm adding it to my order.
Living Proof PhD advanced dry shampoo
I didn't think LP's dry shampoo could get even better until they released this formula. It actually cleans the hair and restore volume, without leaving hair feeling powdery or dry.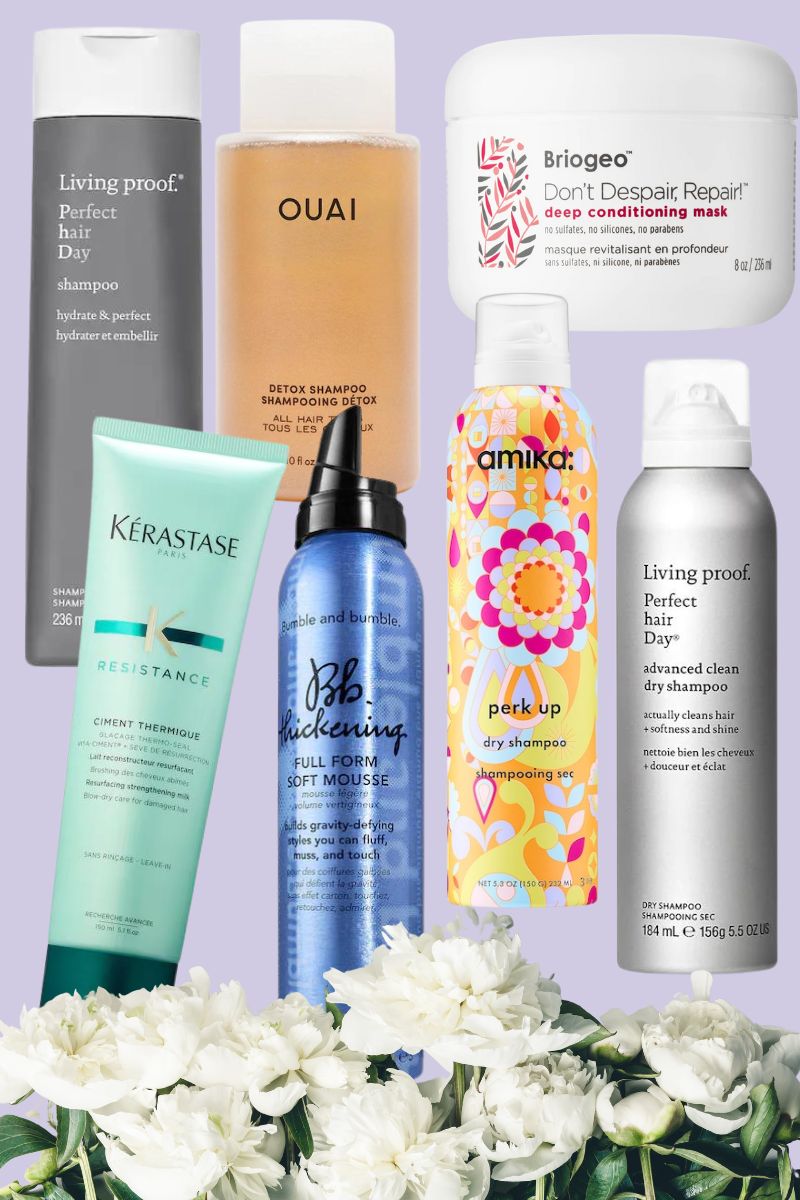 Shop the Post