I loved my Versed skincare headband made of soft terrycloth – it's perfect for doing your makeup & skincare routine but it's also cute to just wear when you're around the house lounging. I often wear it when I clean, too!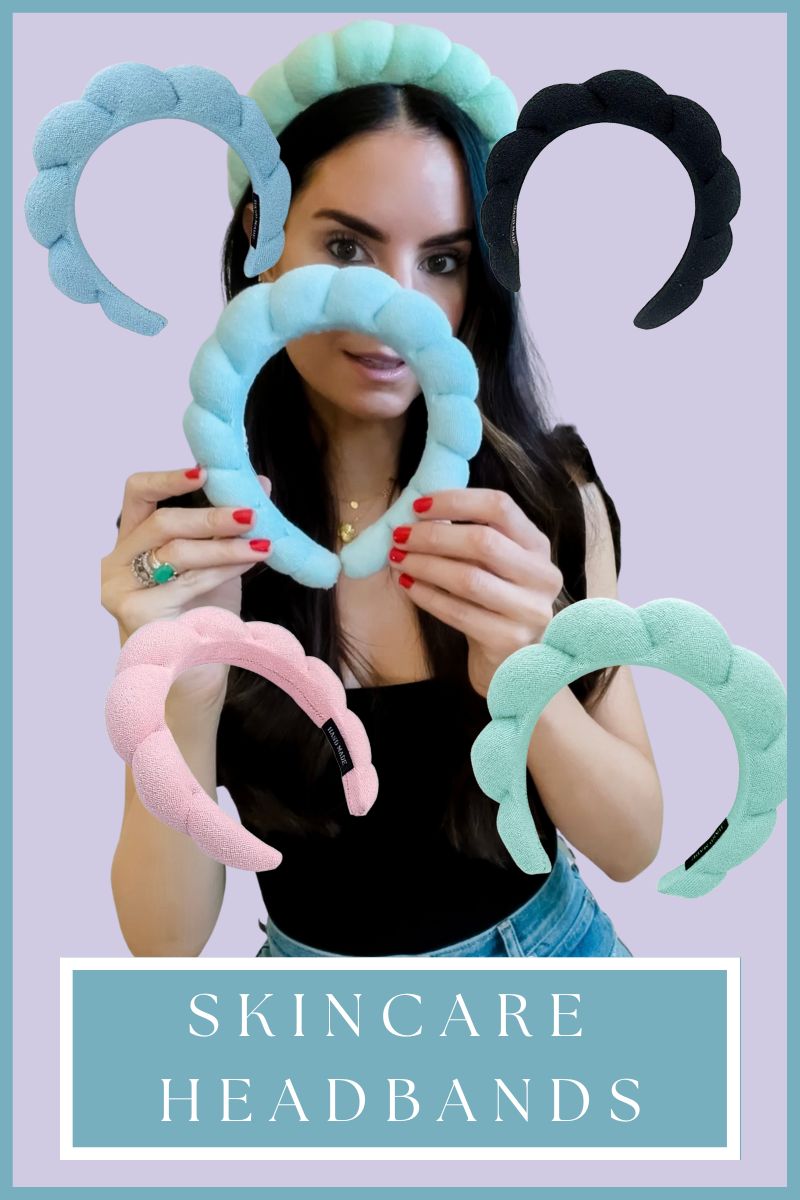 Versed only offers their skincare headband as an add-on to a $45 order, but I've finally found some lookalikes that I'm going to share here if you don't need or don't want to order skincare!
Below are some affordable options!
baby pink headband | set of pink, black and white headbands | blue headband | black headband (this seller offers 5 colors) | light blue, baby pink and black headband set | mint skincare headband
SHOP SKINCARE HEADBANDS:
baby pink headband
set of pink, black and white headbands
black headband (this seller offers 5 colors)
light blue, baby pink and black headband set