If you love following interior designers and home decor in general, you've probably noticed the recent increase in popularity of burlwood furniture. From coffee tables to accent pieces to frames, burlwood is a classic material that, although trending at the moment, is timeless.
Rest assured that a burlwood piece is a solid investment – but, if you're not ready to try burlwood furniture, you could go with a frame or decorative box.
WHAT IS BURLWOOD?
A wood burl happens when a tree has a growth or deformity due to infestation or illness (some kind of stress).  It's found in oak, maple, walnut, cherry, ash, redwood, and other tree species.  It's usually found in the roots, curled branches, or large rounded "warts" on the tree.  Some people think of the growths as ugly imperfections but others see them as rare and beautiful. 
Burled wood is thick and resists splitting, so it's ideal for building furniture and decor with unique designs.  It's also often cut into thin layers and used as veneer for furniture, musical instruments, automobile paneling, and more. (source: girl in the garage)

Grain patterns will vary from piece to piece adding to the uniqueness of the item. No two pieces will look the same because of this.  (via oyster creek collection)
MY FAVORITE BURLWOOD PIECES
Below are some of my favorite burlwood furniture pieces and accessories, all available online. I hope you enjoy my picks!
shop burlwood coffee tables: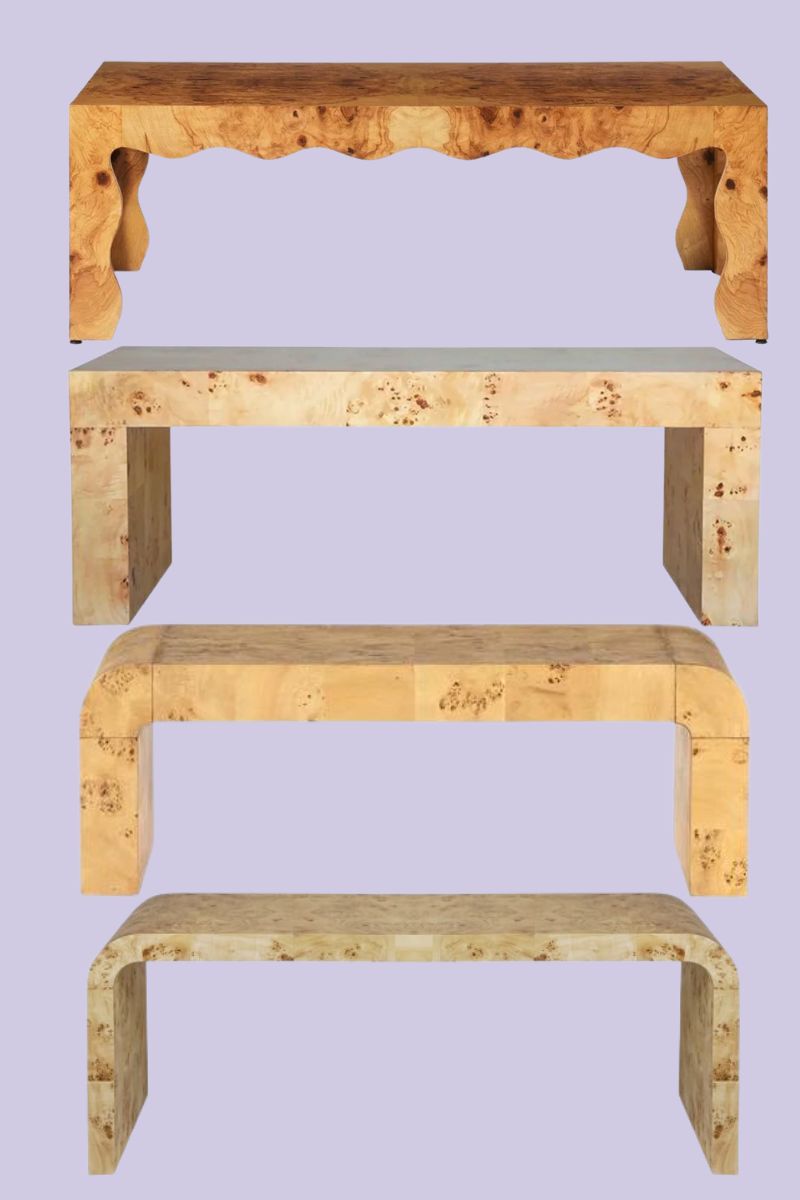 shop burlwood consoles, desks, lamps, tables & more!|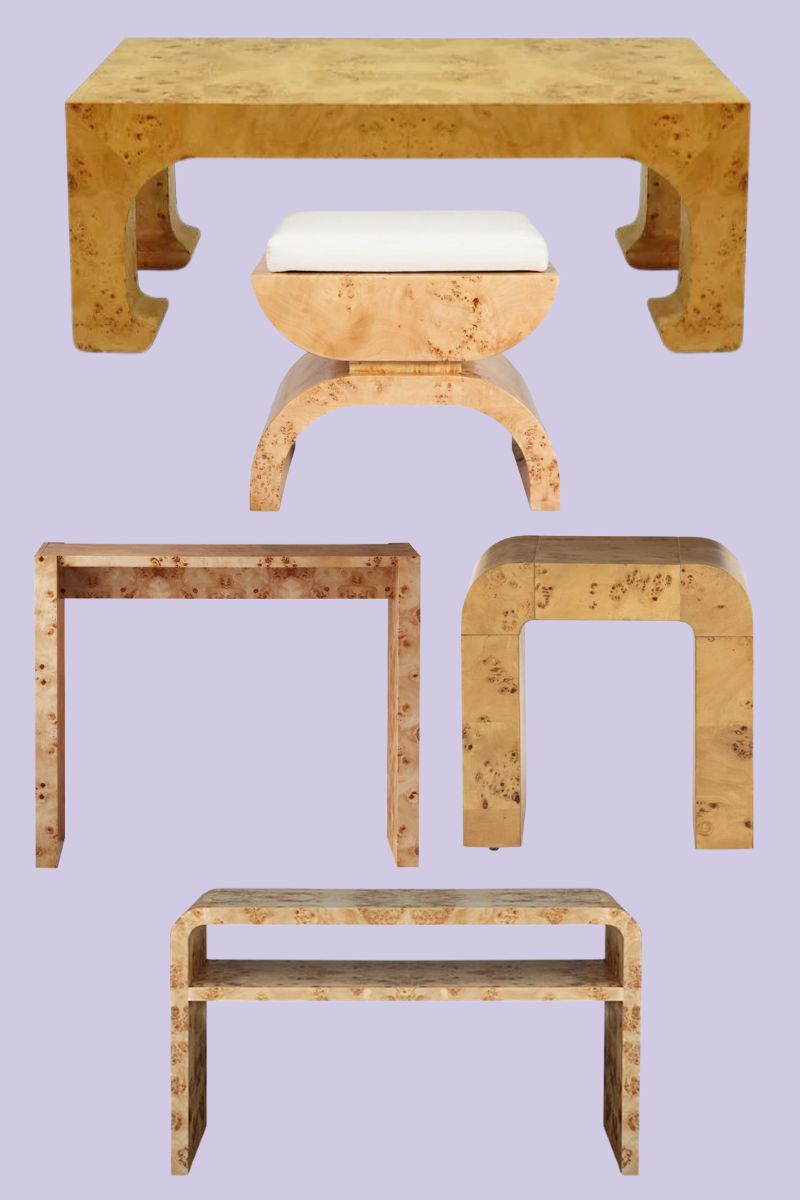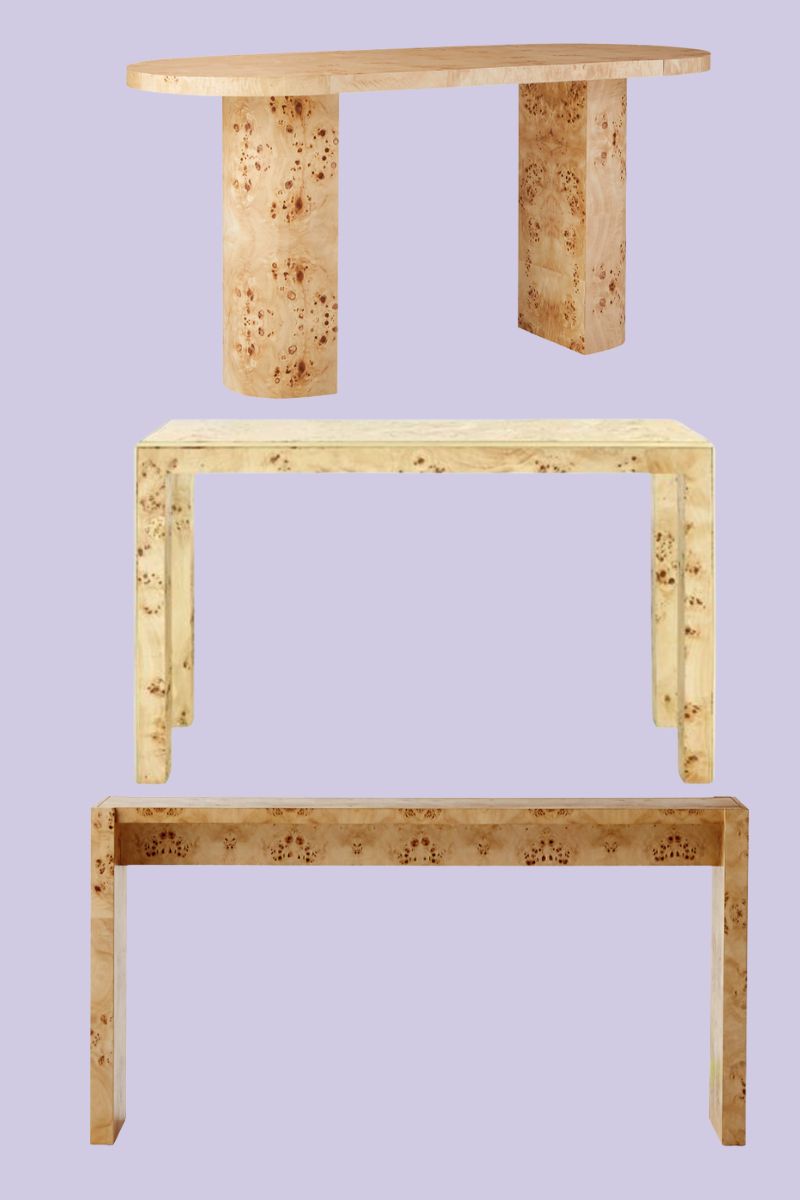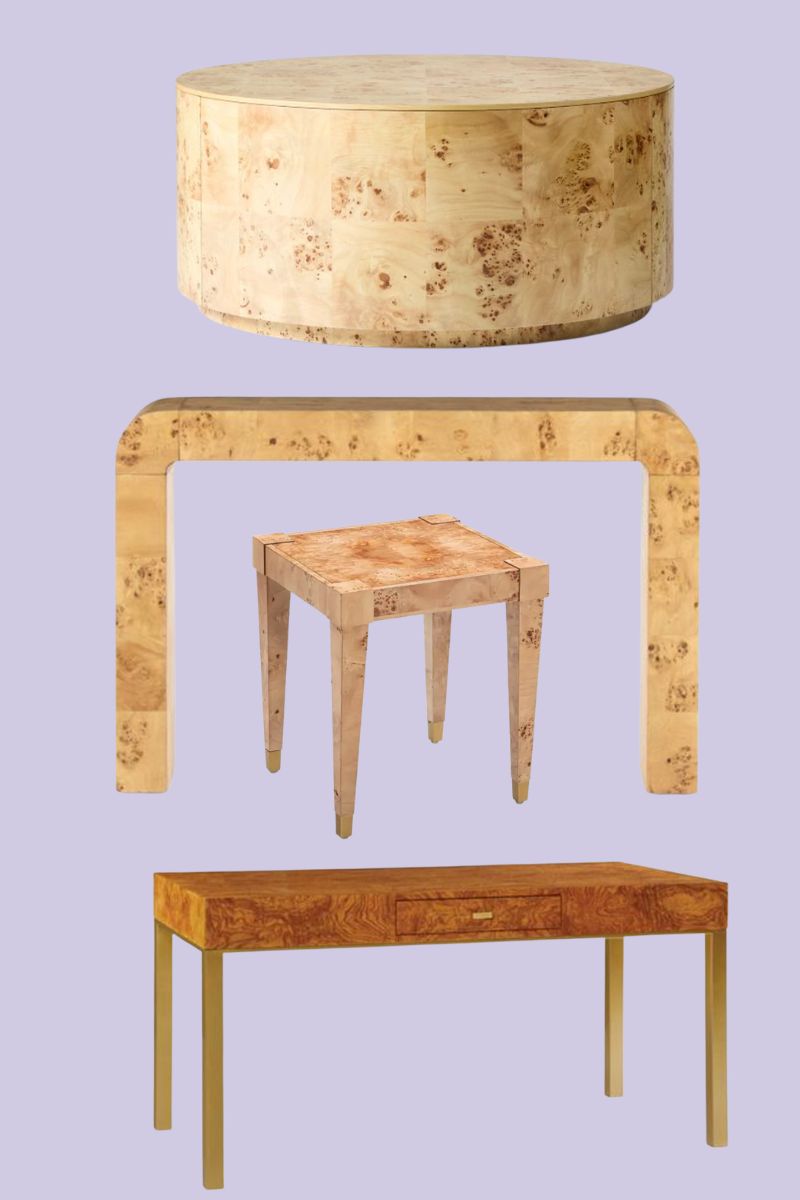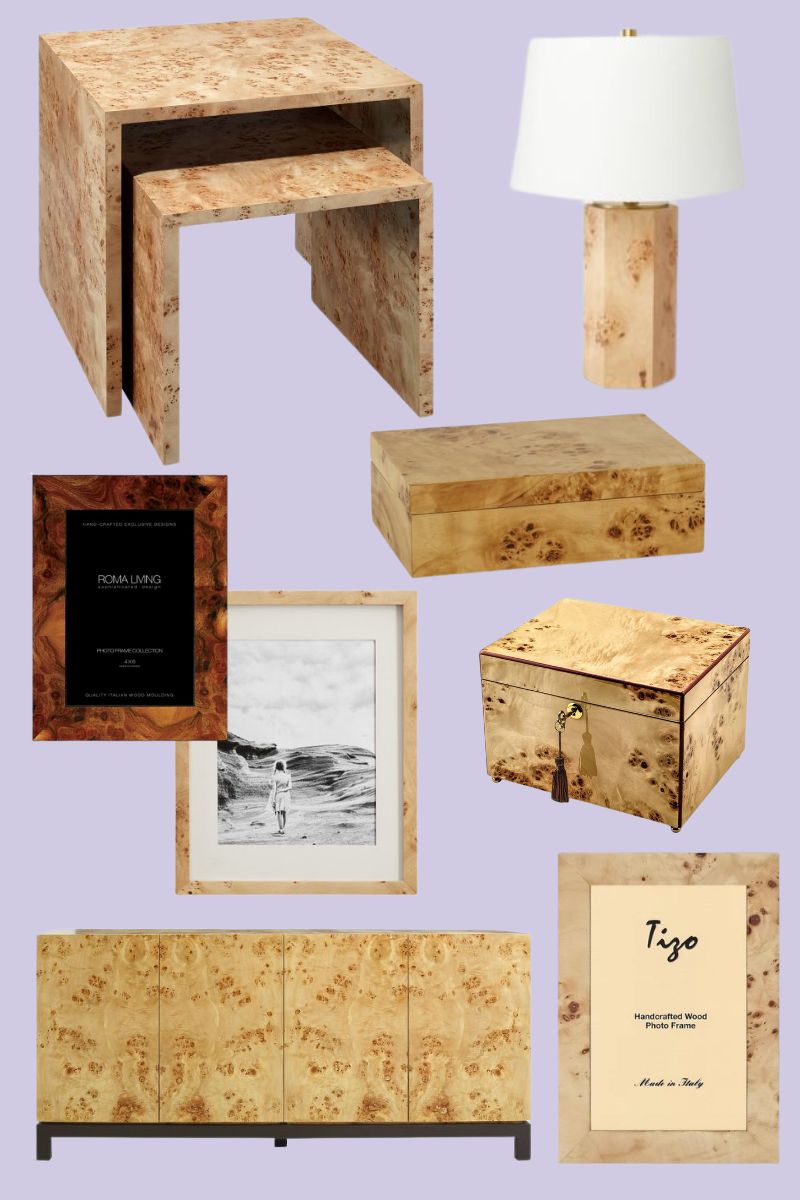 Shop the Post