Pink is and has always been one of my favorite colors – for my closet, my home & accessories. I recently purchased some perfectly pink items and wanted to share those today!
Target is killing it with their spring collection and this straw bag is so chic, comes in three colors and also has a longer strap inside.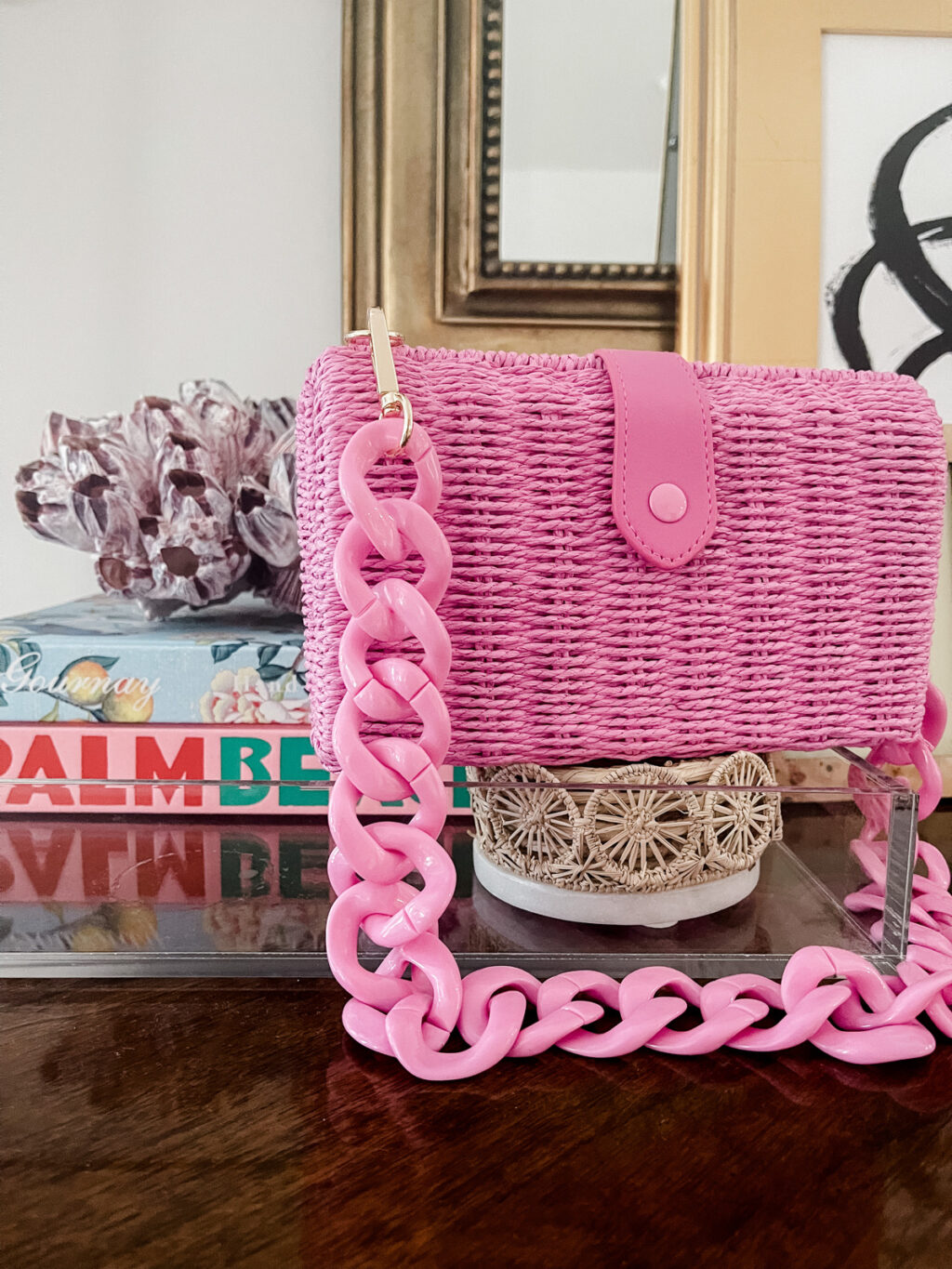 I also ordered these bow heels from amazon and can't wait for them to come in! They look designer for a fraction of the price!
SHOP THE PINK EDIT HERE.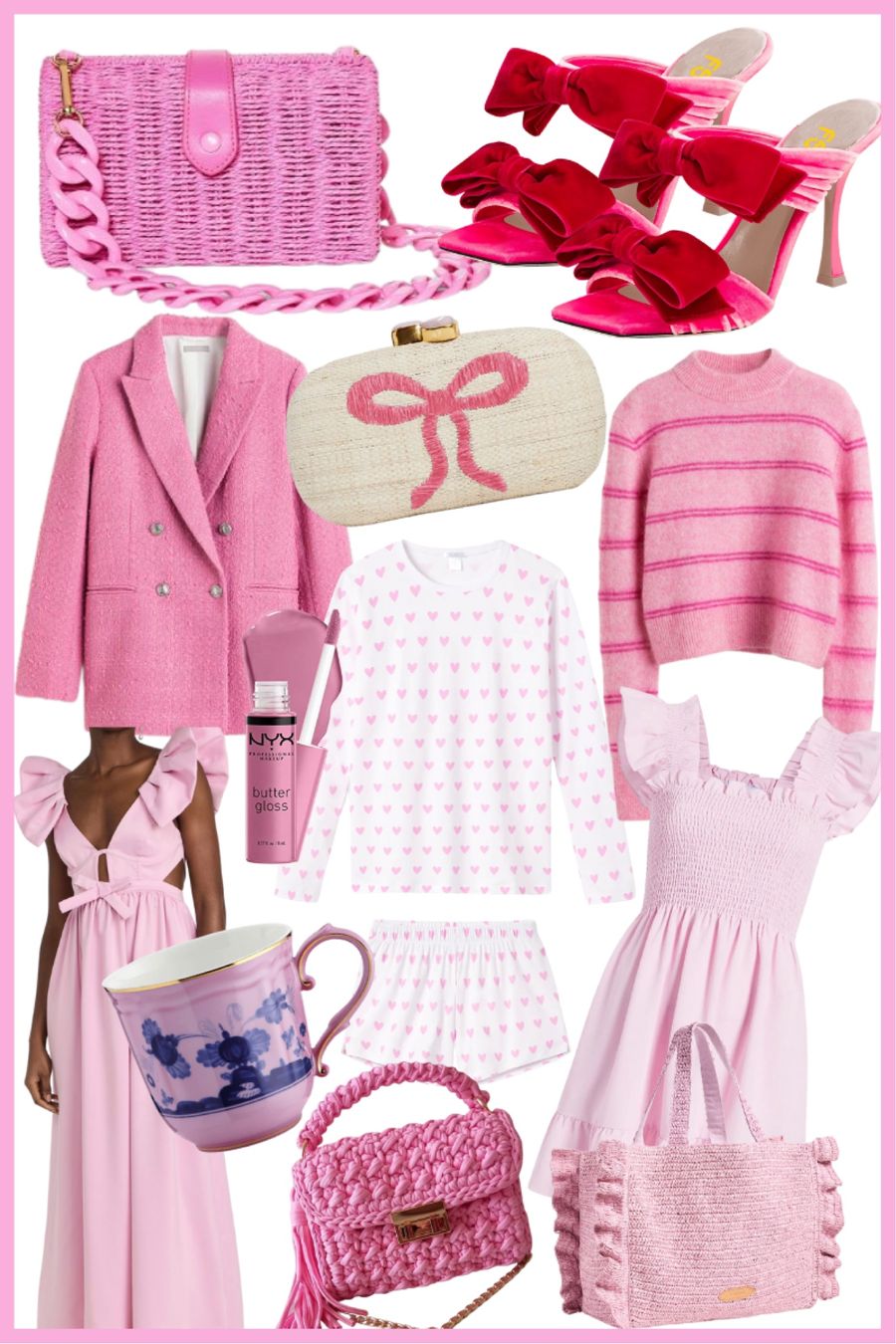 This textured H&M blazer reminds me so much of Chanel's 2023 cruise collection – nearly identical in color & texture. I like to add a blazer to almost any outfit – it makes me feel so put together and chic!
SHOP PINK TEXTURED BLAZERS, HERE & HERE.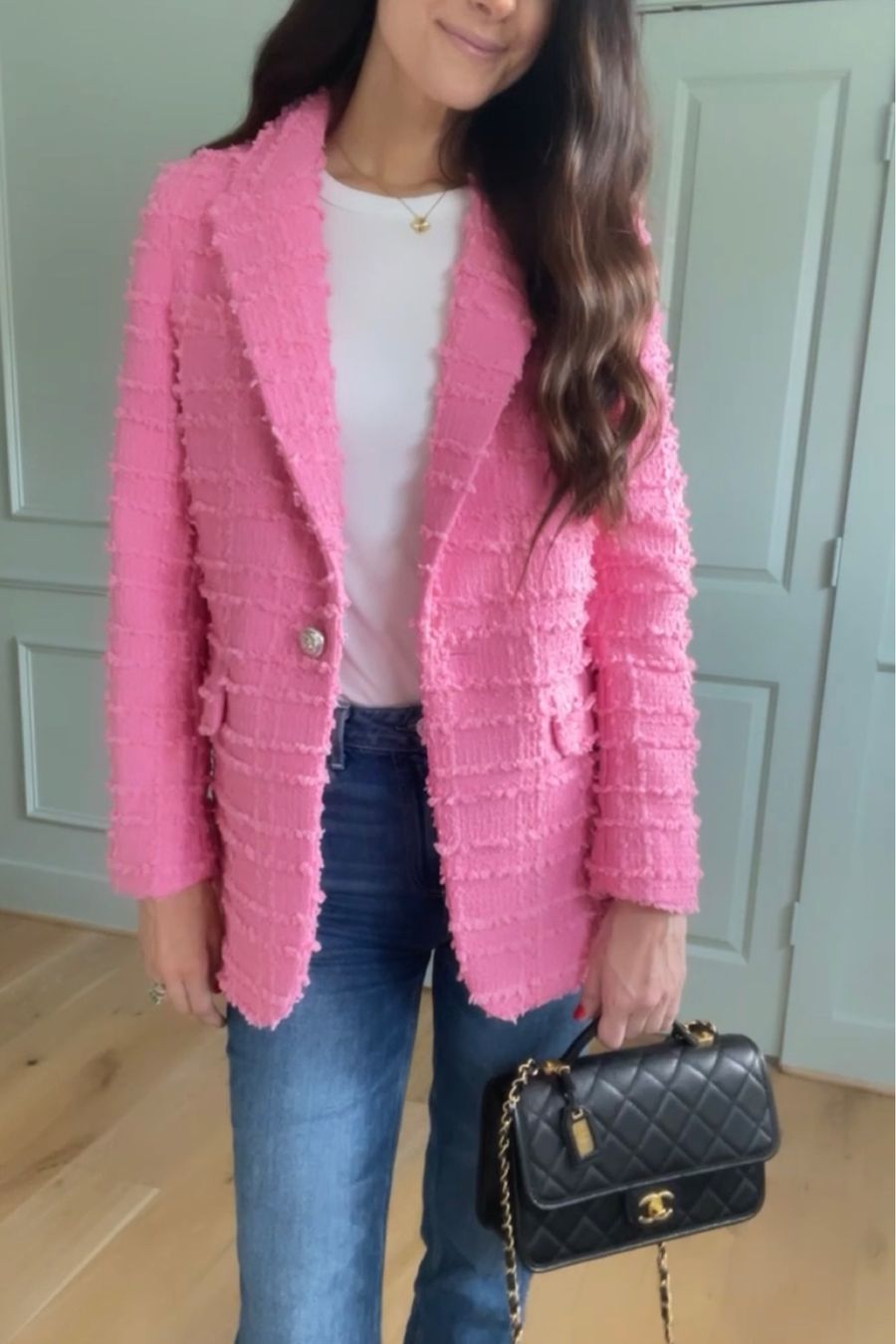 I have a pair of Lake Pajamas that are 7 years old – I got them when L was a newborn – and they're still in excellent shape. They're pima cotton and wash and wear so well – and stay super soft. I basically almost exclusively wear LAKE now. This pink hearts PJ set is just so darling. I wear the size small!
SHOP PINK HEART PAJAMAS, HERE.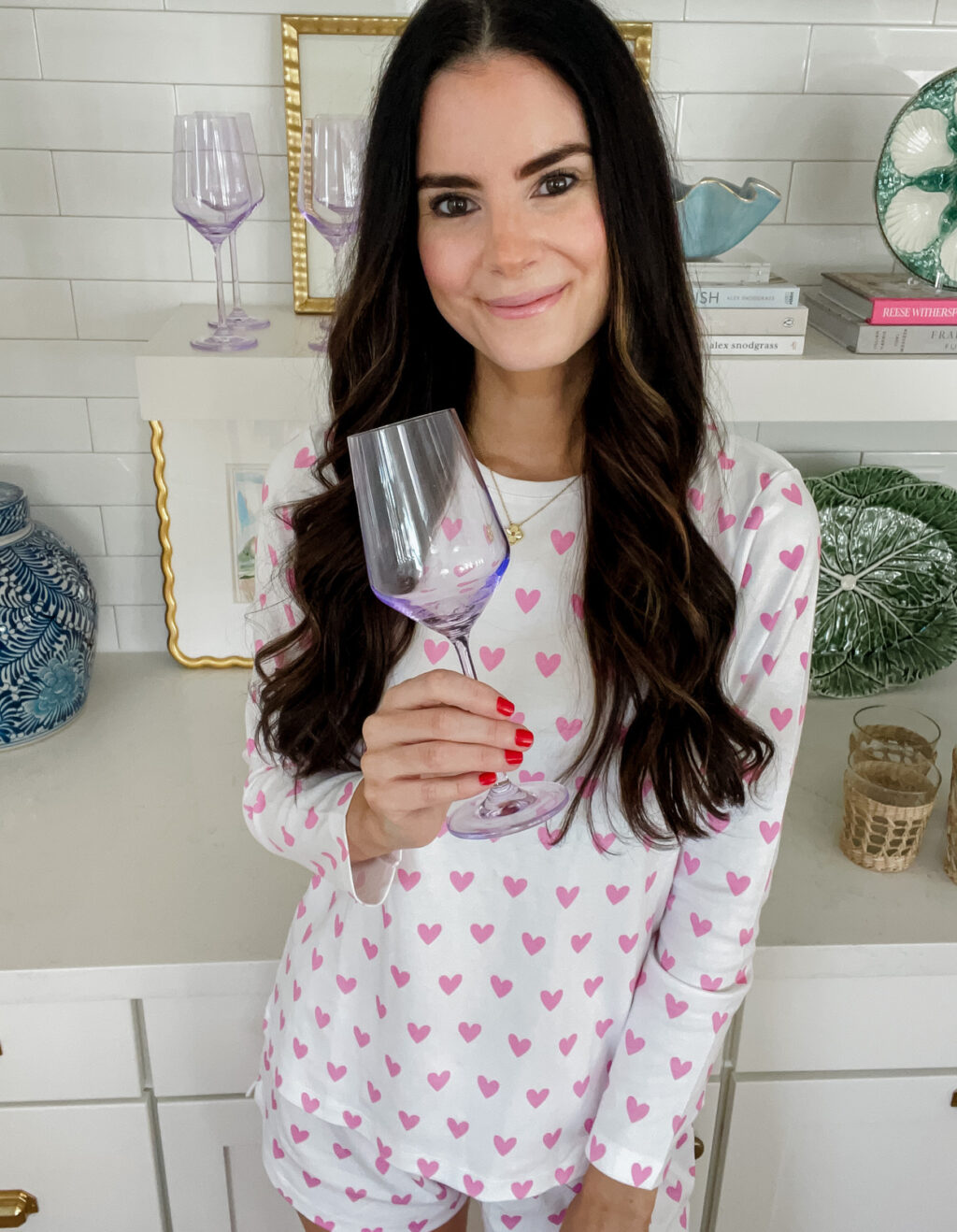 Hill House makes some of my favorite dresses and I love this baby pink shade in their capsule collection. I would have purchased one if I didn't already have their pink gingham dress.
SHOP HILL HOUSE PINK COLLECTION, HERE.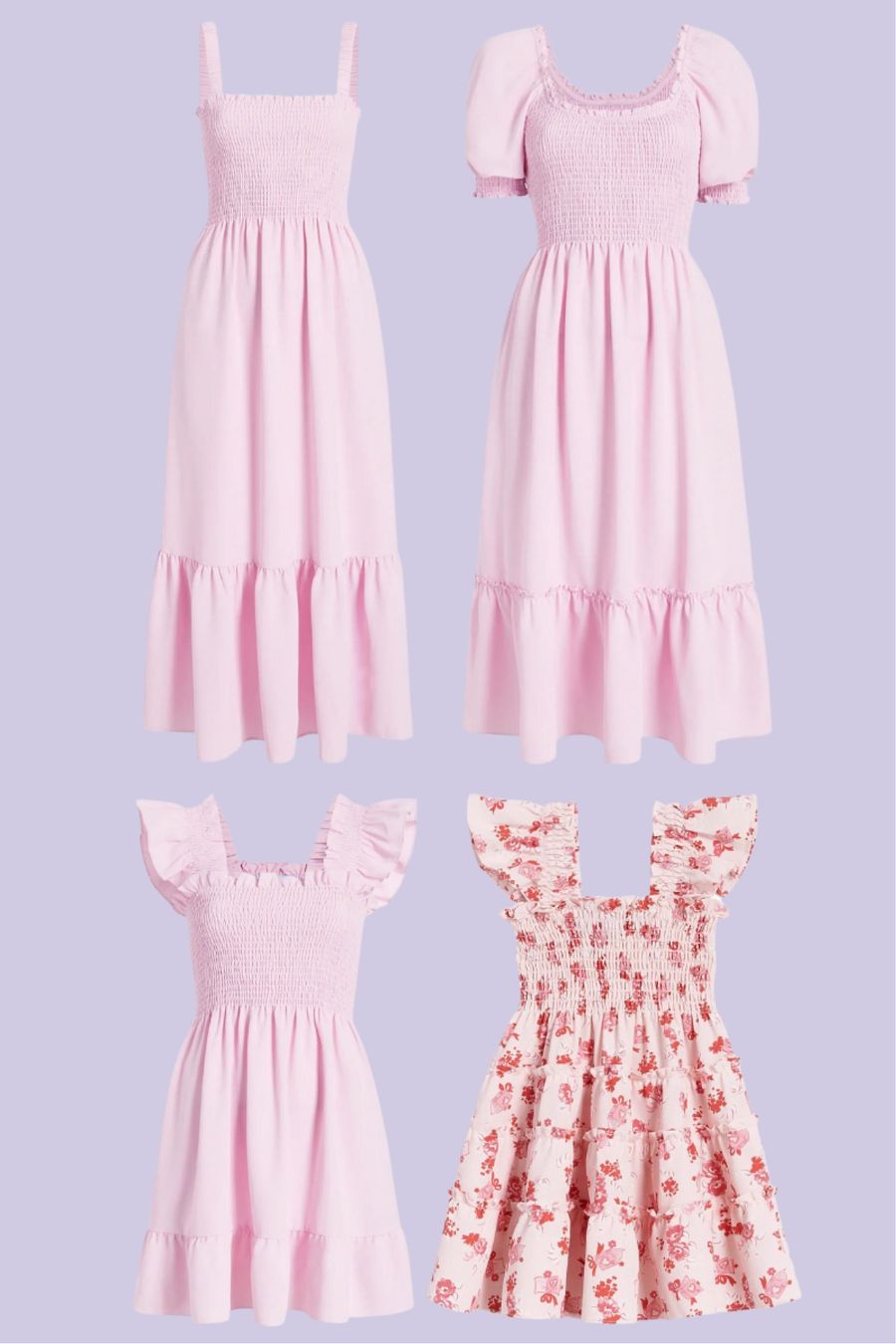 This blazer dress is a beautiful cool toned shade of pink and under $50. I wear the size small.
SHOP PINK TWEED DRESS, HERE.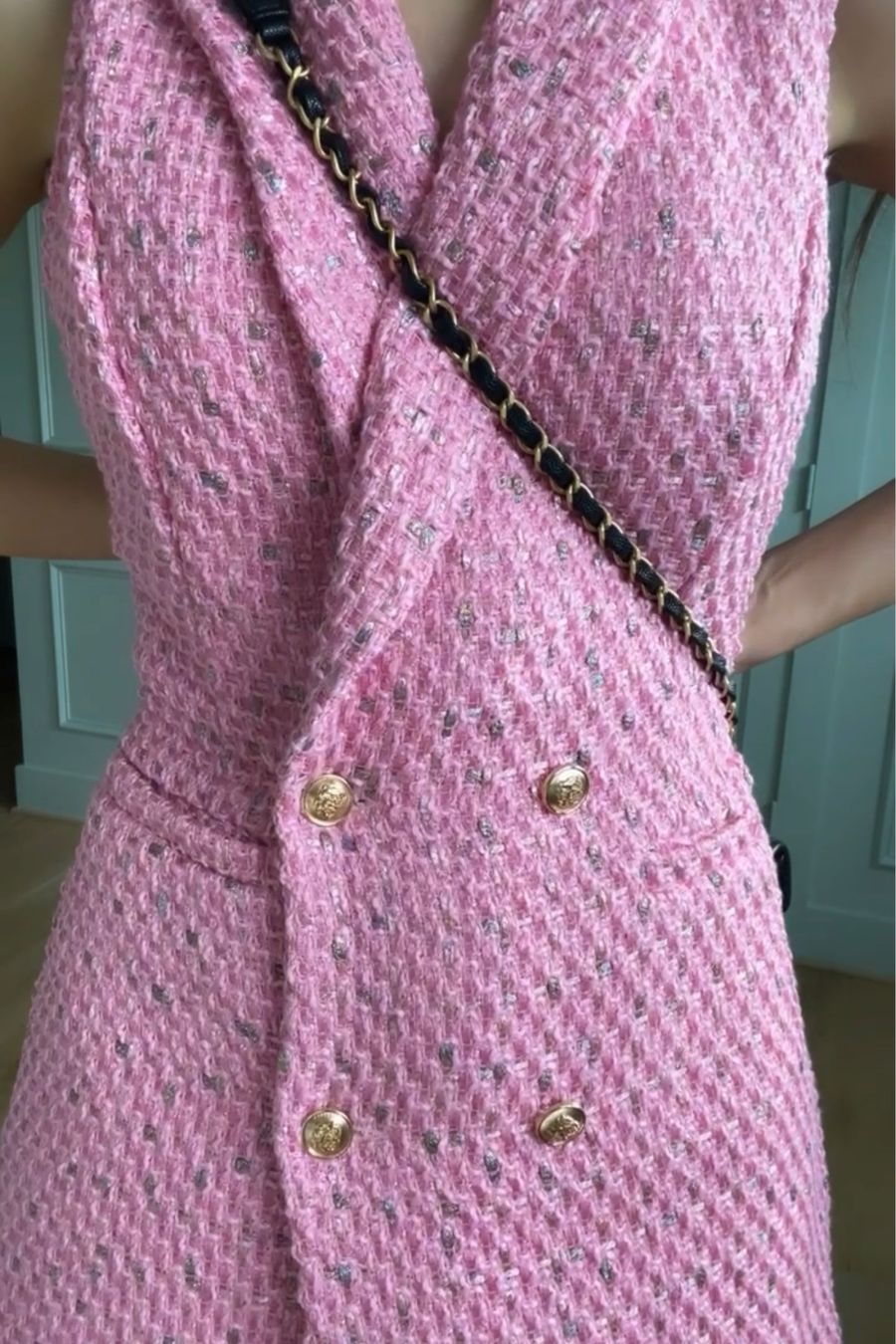 I hope you enjoyed this (pink) post!