Happy February! Most years I feel like January is the longest month ever, but for me, it's been a really productive month in terms of getting on track with a lot of my goals for the new year.
I've been exercising and playing tennis consistently and finally registered my business as an LLC! Making it official, over a decade later, ha. I had no intentions to start the new year with any "resolutions," but I did want to fall back into a routine that had some level of consistency.
ONE
I signed up for Threeform last month – you might remember I used to do P.volve, the program created by Stephen Pasterino for several years. Once he left, I found the platform changed and moved away from his original methodology to try and appeal to a wider audience. From a business perspective, it made sense, but for those of us who saw results from the original methodology and liked his teaching style, it was just too much of a departure.
Threeform is Stephen's original methodology and focuses on the slow and controlled movements the OGs loved. He releases a series of classes each month that build on each other and get more difficult as you master each level of classes. I'm told he's also going to release his never-before shared publicly workouts he does with his model clients.
The main reason I joined Threeform is because I was struggling with balance when I played tennis and knew I needed to work on functional movements and strengthening to improve my overall fitness and prevent injuries.
I've done several of the live classes as well, which helps because your form can be observed during the workout.
As far as format, Threeform feels more like one-on-one personal training. Workouts are about 50 minutes, which is much longer than I'm used to, but I'm used to how Stephen teaches and like that every moment is discussed and explained in detail, so it works for me. If you like a fast-paced class, this isn't the workout for you.
One of my tennis coaches has already pointed out that I seem more stable when I play, so that was really encouraging feedback to hear!
TWO
Many of you know that I ate 95% gluten free for the last year. I recently started eating gluten again – I'm still mostly GF, but I'm not as careful as I used to be. I even ordered GG crackers again, because I really liked them for getting more fiber in my diet.
Fiber and protein are a huge focus for me this year – I'm even adding this collagen to my coffee to get extra protein in at breakfast time. Basically, I didn't feel like gluten was triggering a reaction in me gut health wise to the point where totally eliminating it made sense.
I really enjoy eating GF – in fact, I like some GF options better than the gluten ones, especially pasta. But I also like to have the freedom and flexibility to not have to worry about it, so I'm going with my gut (pun intended) and incorporating it into my diet as I'd like.
THREE
I finally finished listening to Prince Harry's book, Spare and definitely have so many thoughts. I want to start off by saying what they went through, specifically Megan, is horrific and some of the things printed about her were downright repulsive and completely unethical.
I'll admit this book was harder to get through for me – I found myself really not craving finishing it like I do with most books. It was interesting to learn more about Harry's childhood and early military life, but I mostly wanted to learn about everything that happened before and after the wedding.
After reading this book, I have no idea how Harry will ever have any kind of relationship with the BRF again. Every family has drama and secrets, of course, but now that it's all in print for the world to see…it's rough. I get why he felt he had to "correct the record," so to speak…maybe he felt there wasn't another way. But this was…a lot.
While listening, I had to remind myself that there are two sides to every story and we aren't hearing the other side because this is Harry's perspective only. Some of the examples about issues between Megan and Kate felt like misunderstandings. However, I'll admit some of the violence Harry described from Will shocked me.
What is most astonishing is how much the RF did to protect Prince Andrew when he is arguably the one that should be facing the worst of it…and yet…
Anyway – do I recommend the book? Maybe? If you like the BRF, I think it's a good read. You almost can't NOT read it, you know?
FOUR
Anthro is just killing it with their new arrivals…here are a few faves!




shop blue & white floral dishware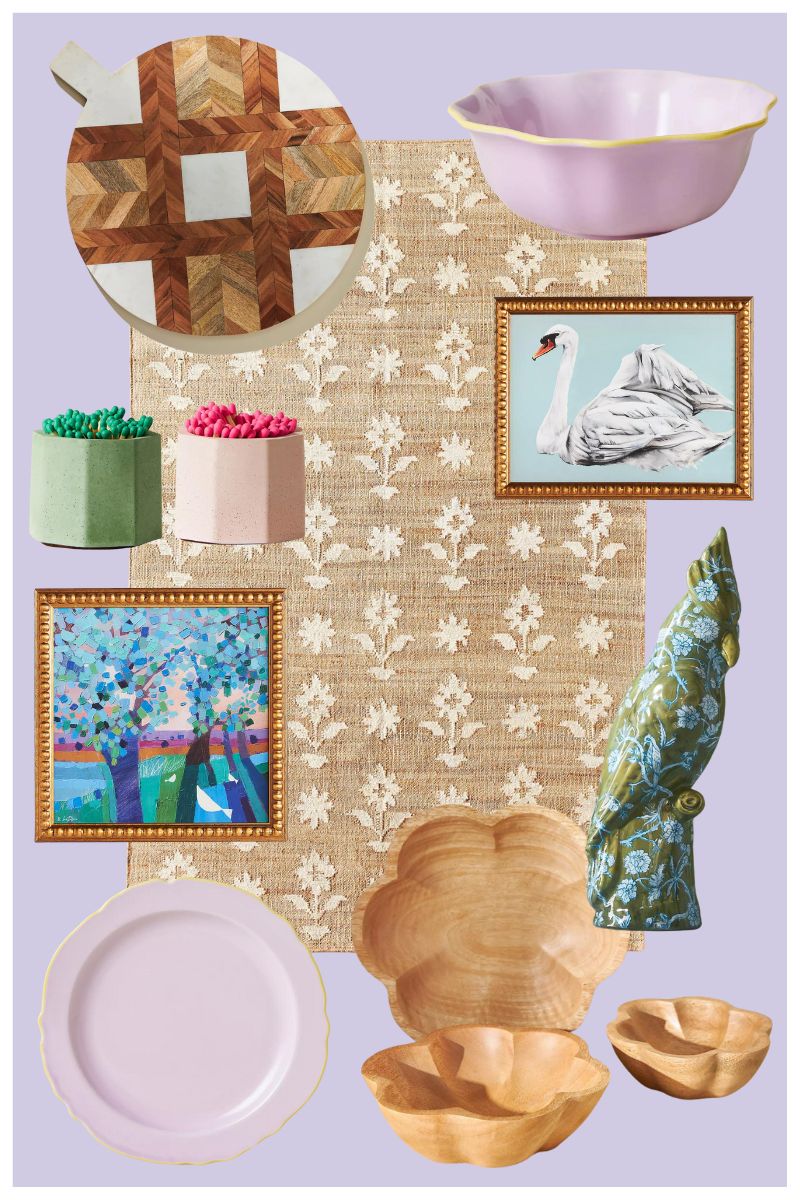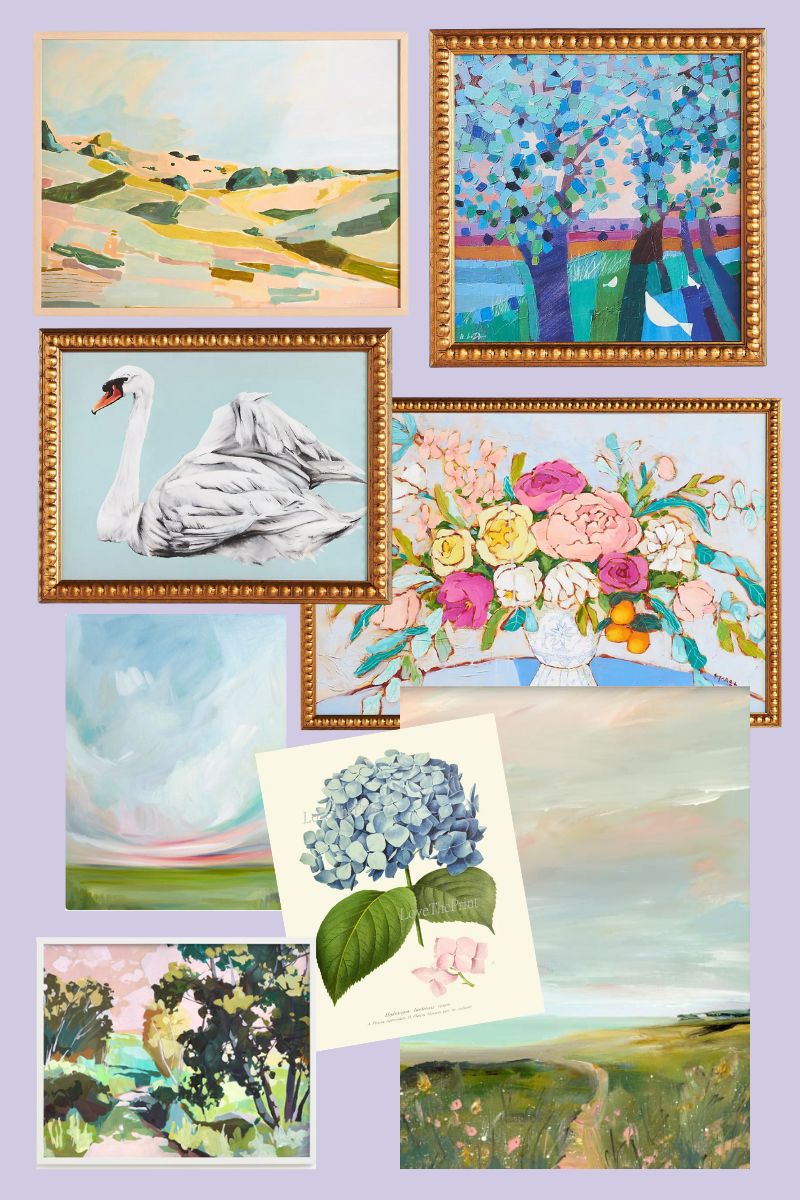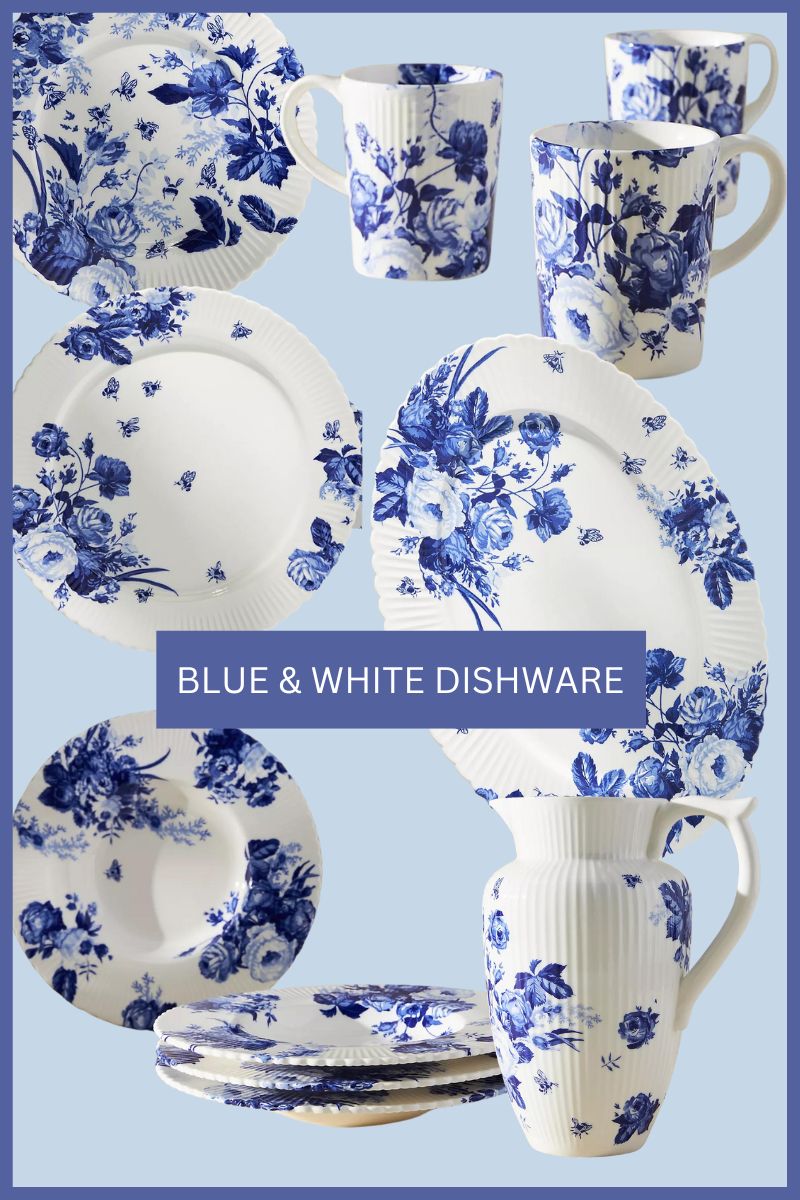 FIVE
What I've ordered on Amazon recently: