ONE
It has been one week since my BBL & HALO laser treatments at DermaTouchRN in Houston and I am THRILLED. My real life skin feels so even, glowing and like I have an instagram filter on, but I don't. I'm so thrilled with my results – they're even better than I thought they would be and they're supposed to get better and better as the weeks go on! Right now I'm focussed on my post-treatment skincare from SkinMedica (this is the exact kit I'm using) and staying out of the sun for 8 weeks.
The picture below is immediately post-procedure and 6 days later.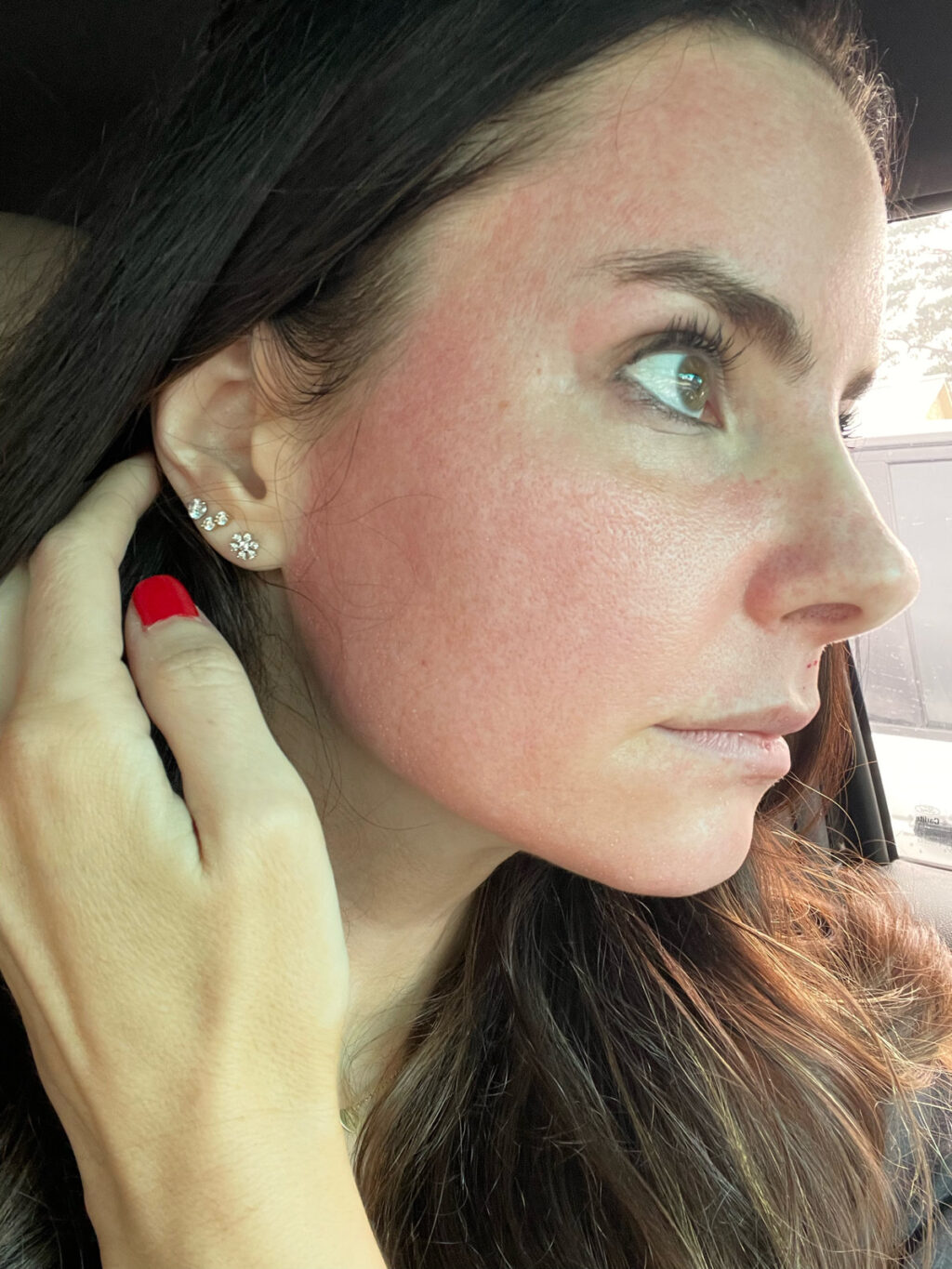 TWO
I can't use self-tanner on my face during my recovery (taking a few months off), but I didn't want my face to be so fair while my body was tan (I use this mousse express self tanner). Enter: the Drunk Elephant bronzing drops. My goodness, they may be my best beauty discovery of 2023.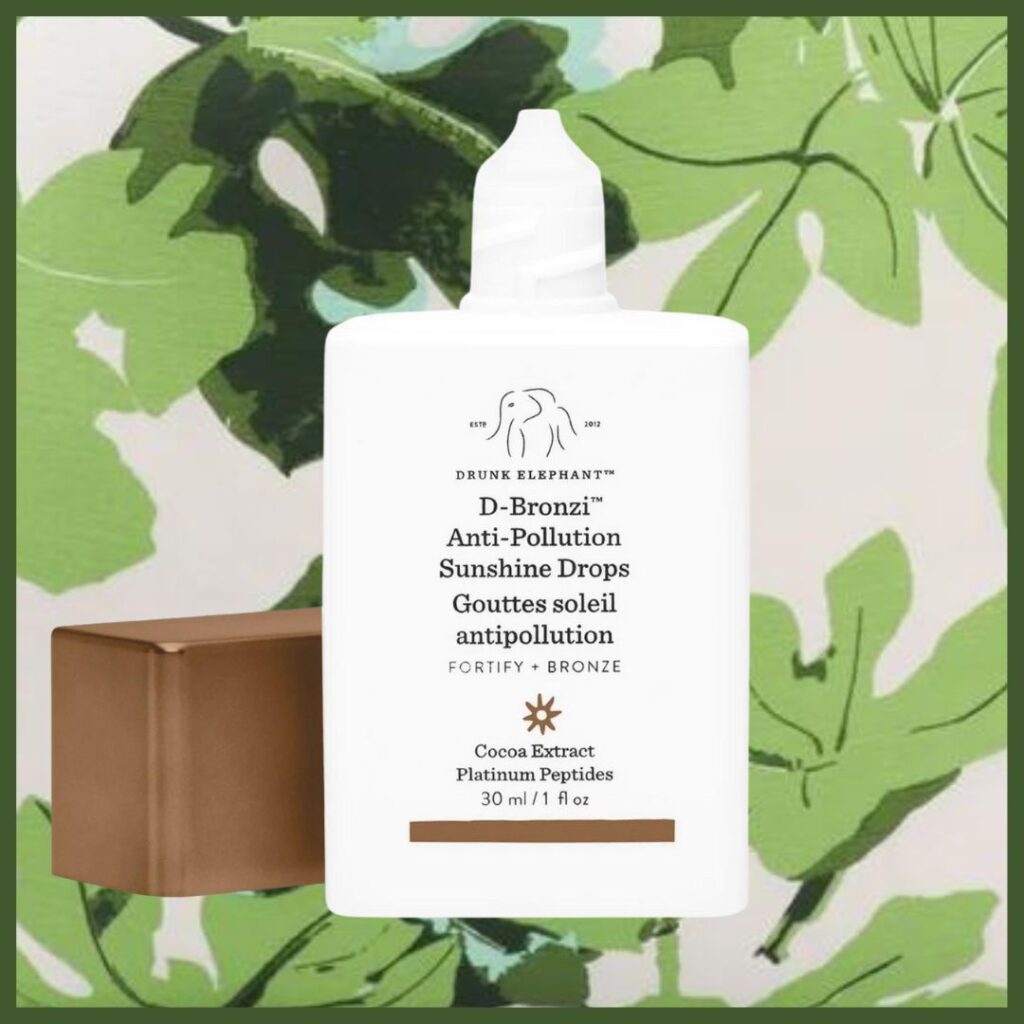 All I'm wearing in the photo below is SPF mixed with the Drunk Elephant bronzing drops. I have my favorite pink blush (color bubble, $22) on the apples of my cheeks. These drops make your skin look so vibrant, glowing and just like you self-tanned – but they wash off. I don't have to wear any foundation when I use them – my skin looks so great post laser that the bronzing drops and a little blush are all I need.
Even when I do self-tan my face, it tends to blotch and come off quickly due to the skincare products I use at night, which are chemical exfoliants. These drops eliminate that problem – I can't wait to take them on vacation with me so I can maintain even face & body color throughout my trip.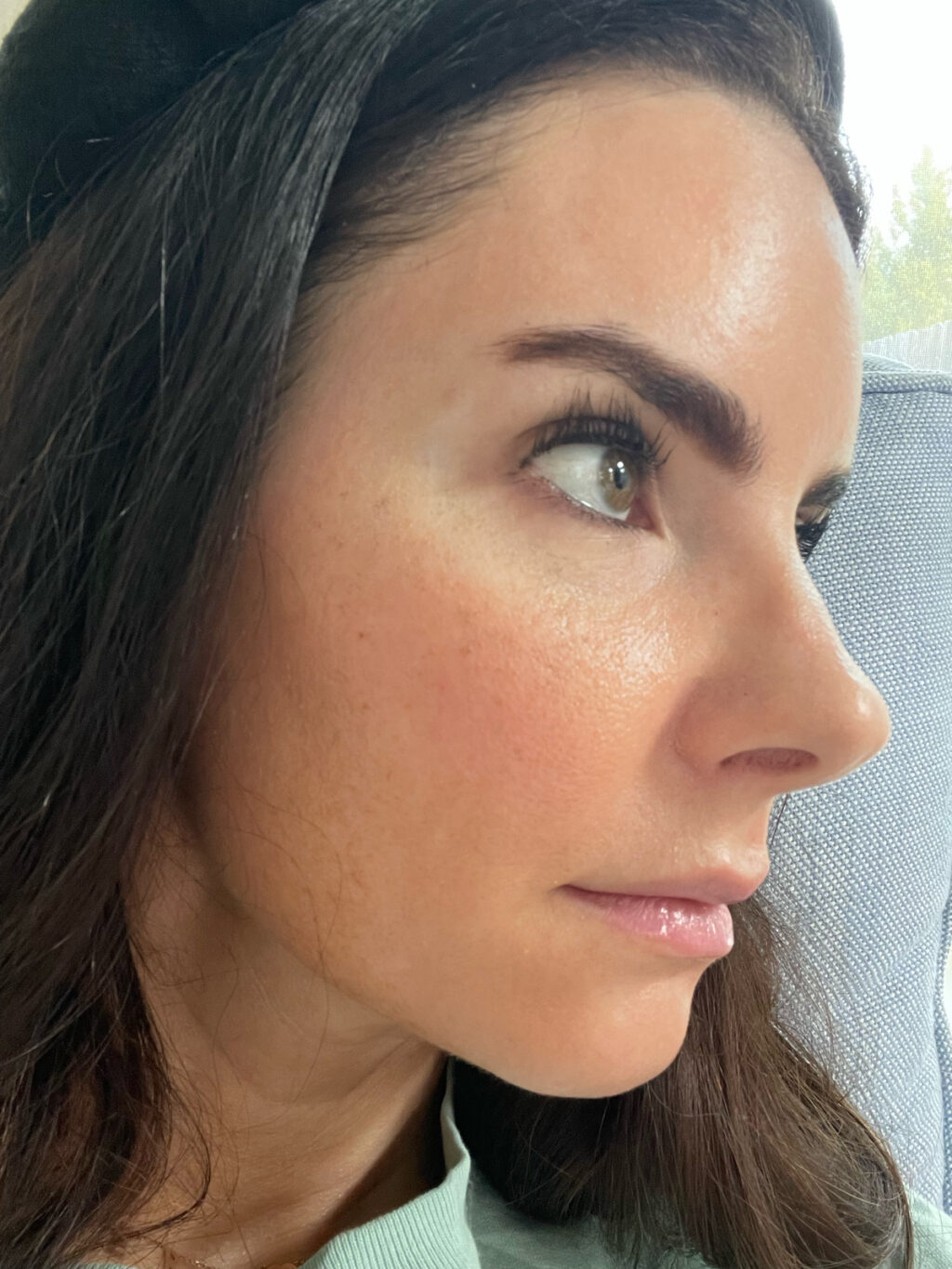 THREE
I purchased this lilac mini smoothie set for Harper this week, but this collection has a coffee maker, air fryer and toaster in this gorgeous color. Harper loves making smoothies, but out large blender is a bit much to manage for her, so I think this will be perfect!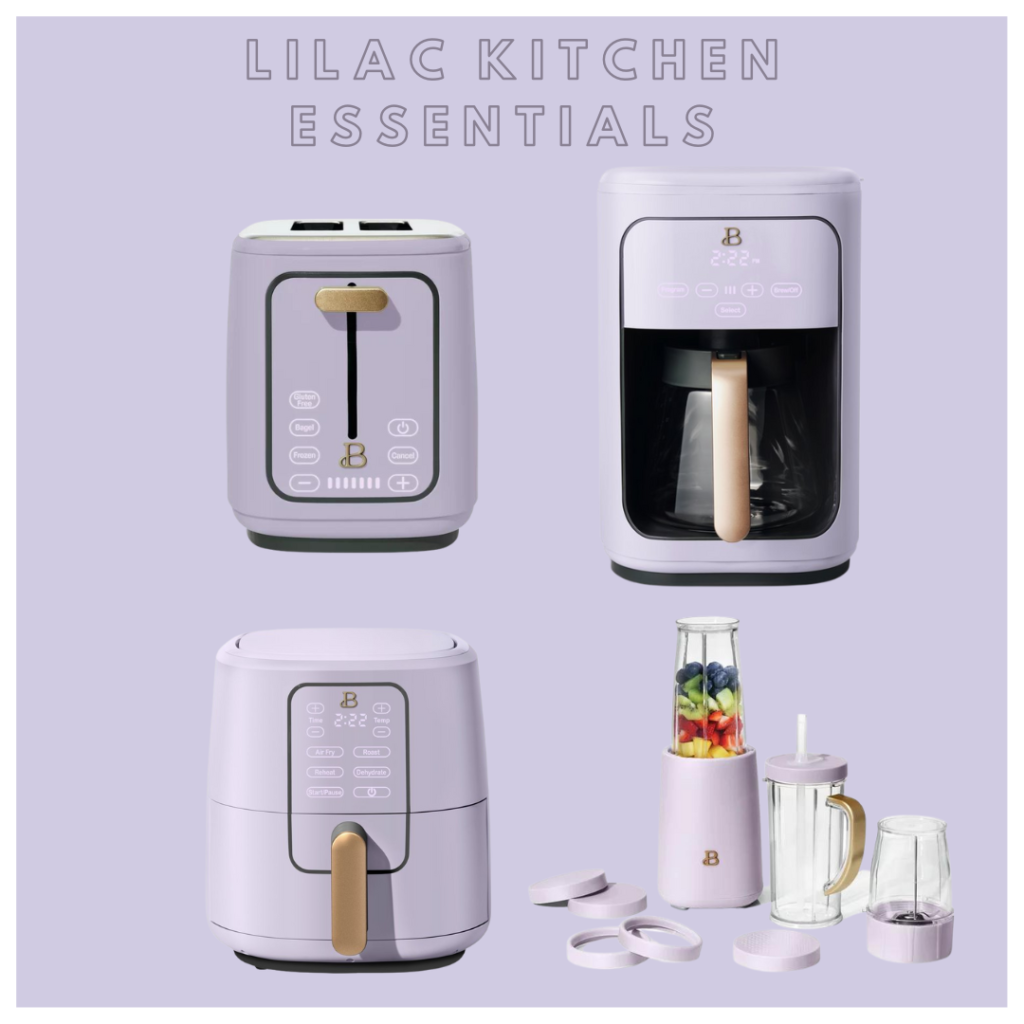 FOUR
Two great new sports bra finds: this balconette style longline bra (size medium) and this hot pink bra (size small). I've been working out about six days a week so I go through sports bras fast – these are both high quality, fit well and are supportive for my pilates/functional movement style workouts.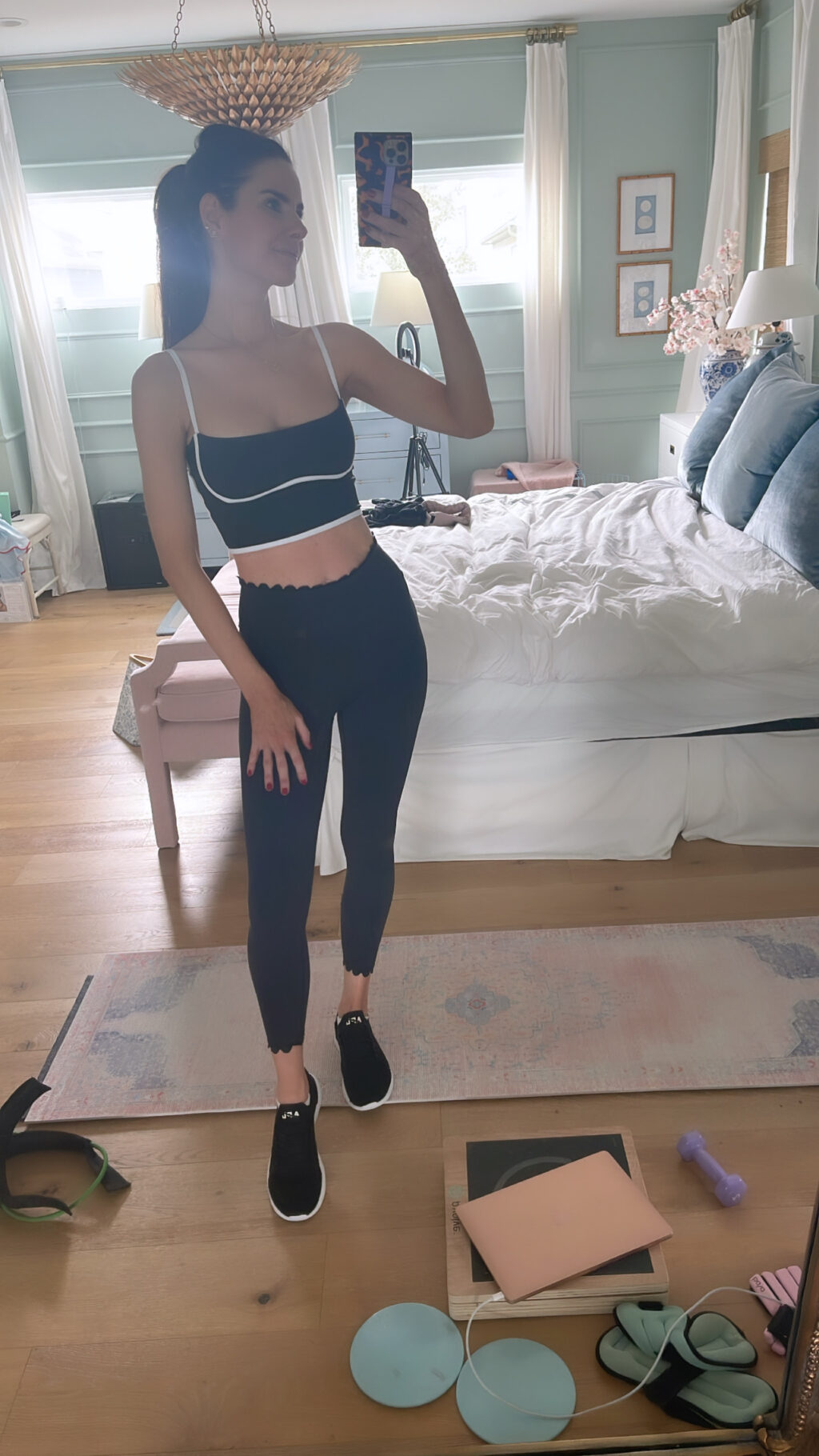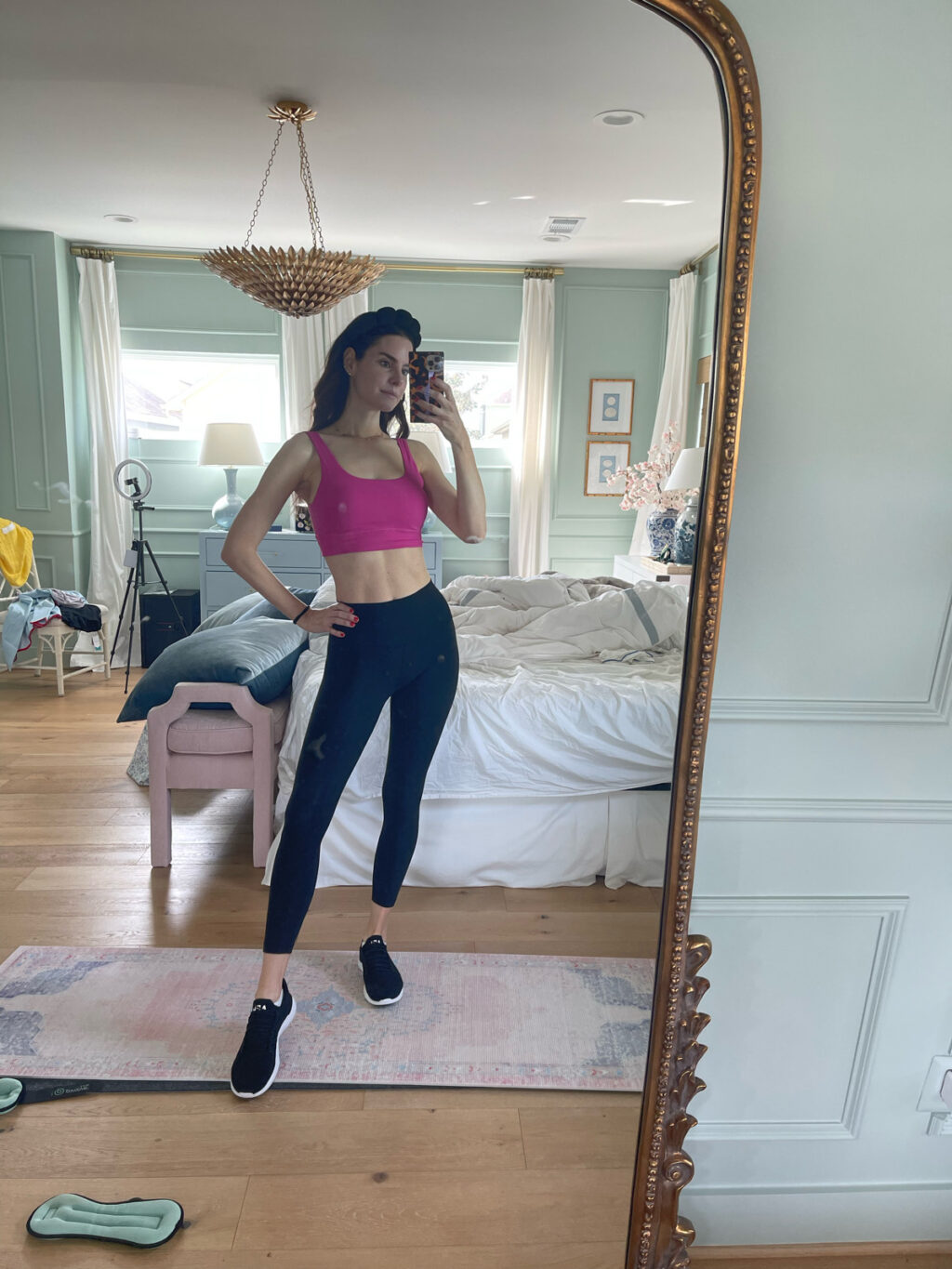 FIVE
I go through phases of wanting to try new beauty products – I guess you can say TikTok truly does influence me. So I'm on the rare beauty and Fenty beauty bandwagon – trying the contour stick in amber which is a cool toned bronze and the blush in happy. The under eye brightener is a re-purchase – it's such a great product I've been using for years and the perfect pink tone. The highlighter was a total impulse purchase – but I can't wait to test it out. Shop these picks here.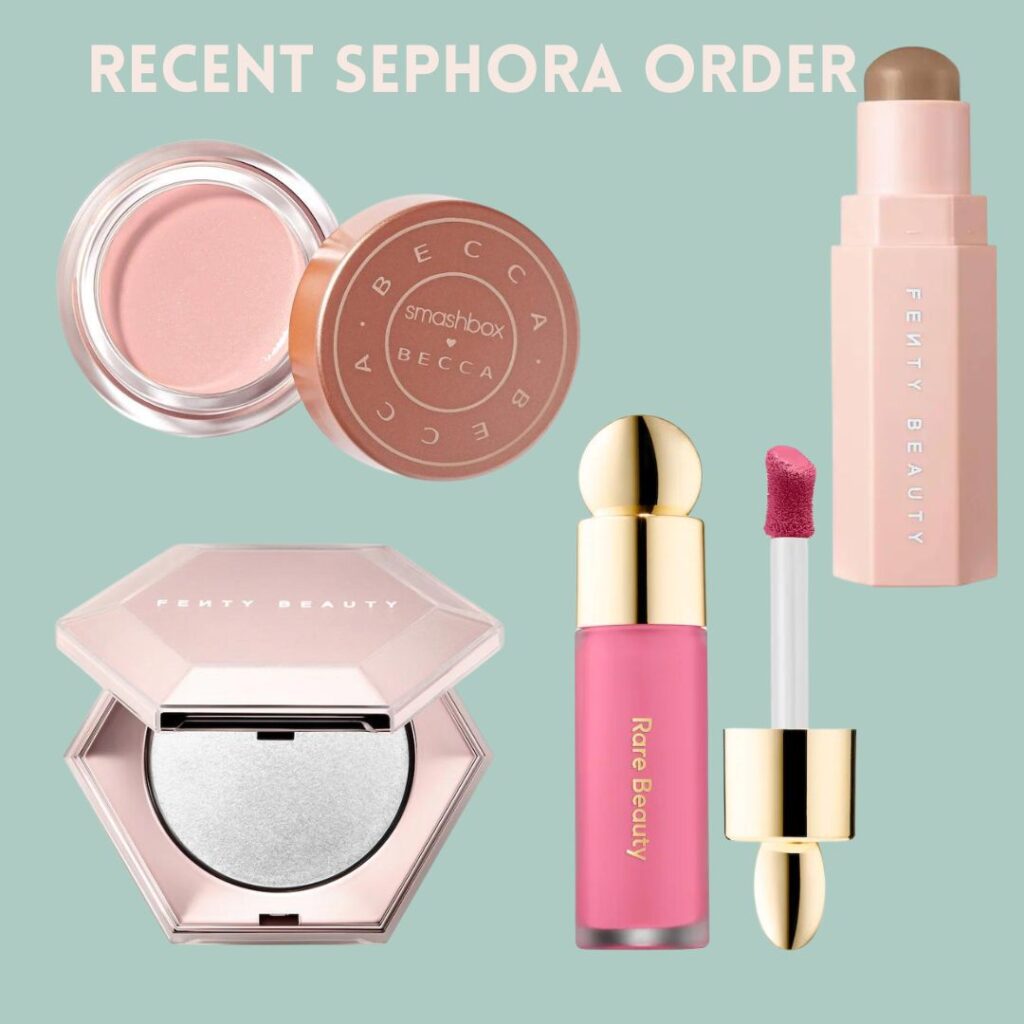 I hope you have an amazing weekend!