BEVERLY HILLS WITH AMAZON
I was invited to the Amazon Influencers Spring Trends event – it was such an incredible experience and amazon generously covered our trips and stays at The Beverly Hills Hotel. It was such a lovely stay & event and I met a lot of amazing women and creators.
One challenging part of this industry is feeling alone because you don't have co-workers, so these events help me connect with women who do what I do, face-to-face.
LA was cold & rainy, so I changed my packing strategy at the last minute and packed jackets, blazers, tights and booties! A lot of the events were outdoors, so I'm glad I dressed for warmth.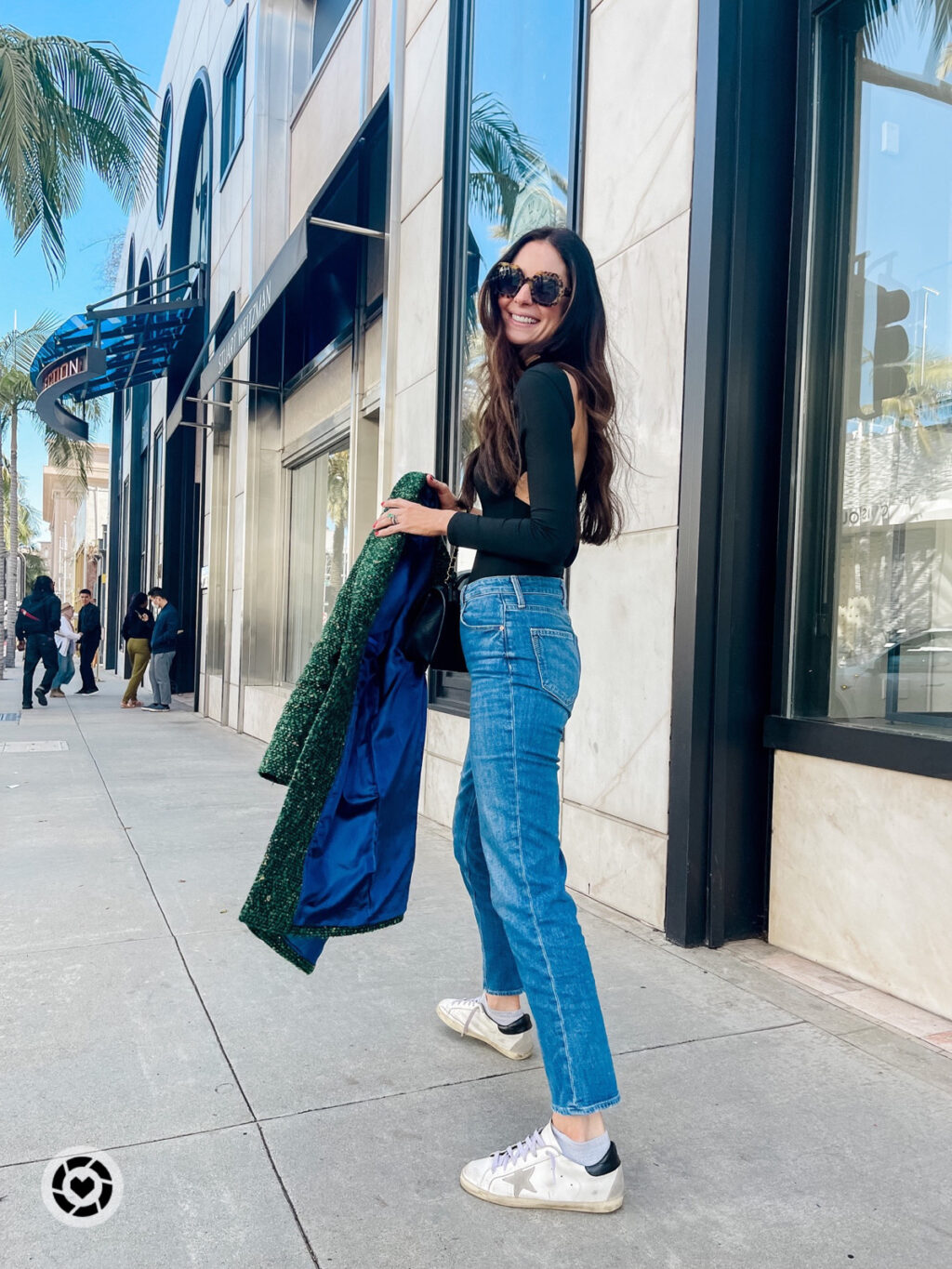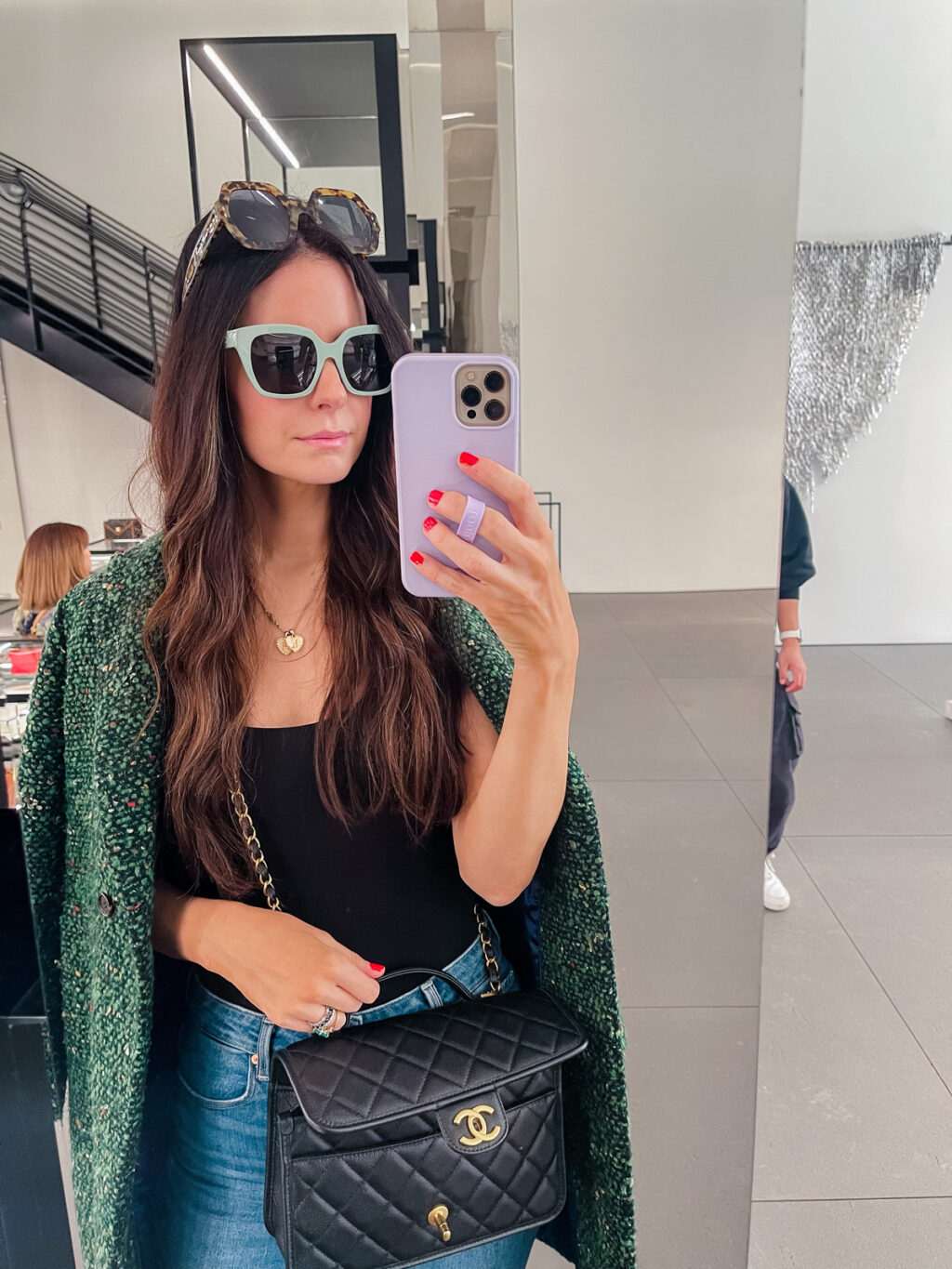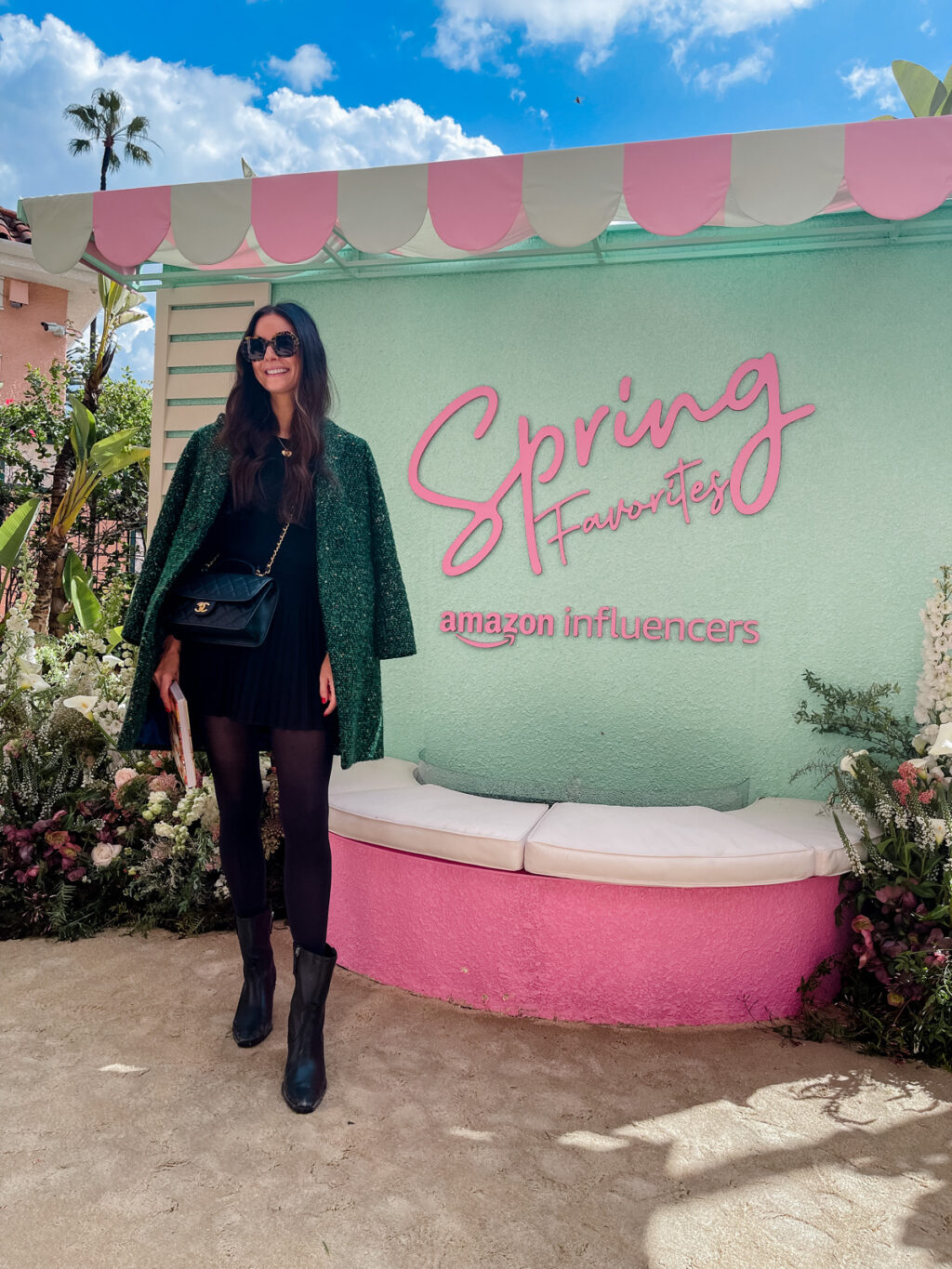 THE BROWS
I finally got an appointment with Houston's brow queen Dionysia Beauty. She books out months in advance, so you need to book ASAP to get in with her. I went to see her because I wanted her professional opinion on my brows and what I could do to improve them. I told her my goal was "Lily Collins eyebrows" and she said I'm almost there! I've always had full brows (except for in HS when they were plucked super thin – thank goodness my modeling agency made me grow the out) but I felt like I didn't really know how to make them look how I wanted them to. Dionysia taught me how to style them using a brow wax/freeze product with a clean spoolie (these are the exact ones I have) & felt tip brow pencils (I ordered this one that she used on me and this one).
She also advised me to stop plucking my brows for three months so we can work with whatever growth I get at my next appointment with her in June. We're trying to get more growth on the tails especially. In the meantime, she's taught me to style and enhance them with the products I shared above and I'm thrilled – I think they look more youthful and fresh than when I was fully powdering them in. I'm brushing them upwards now, which creates the appearance of thicker brows and lifts up the eye area. I was previously scared to do this because I didn't want a severe "laminated" look, but she taught me to make them look natural and fluffy.
I'm also starting this brow growth serum, recommended by Dionysia as her favorite/most effective one. I will report back once I start using it!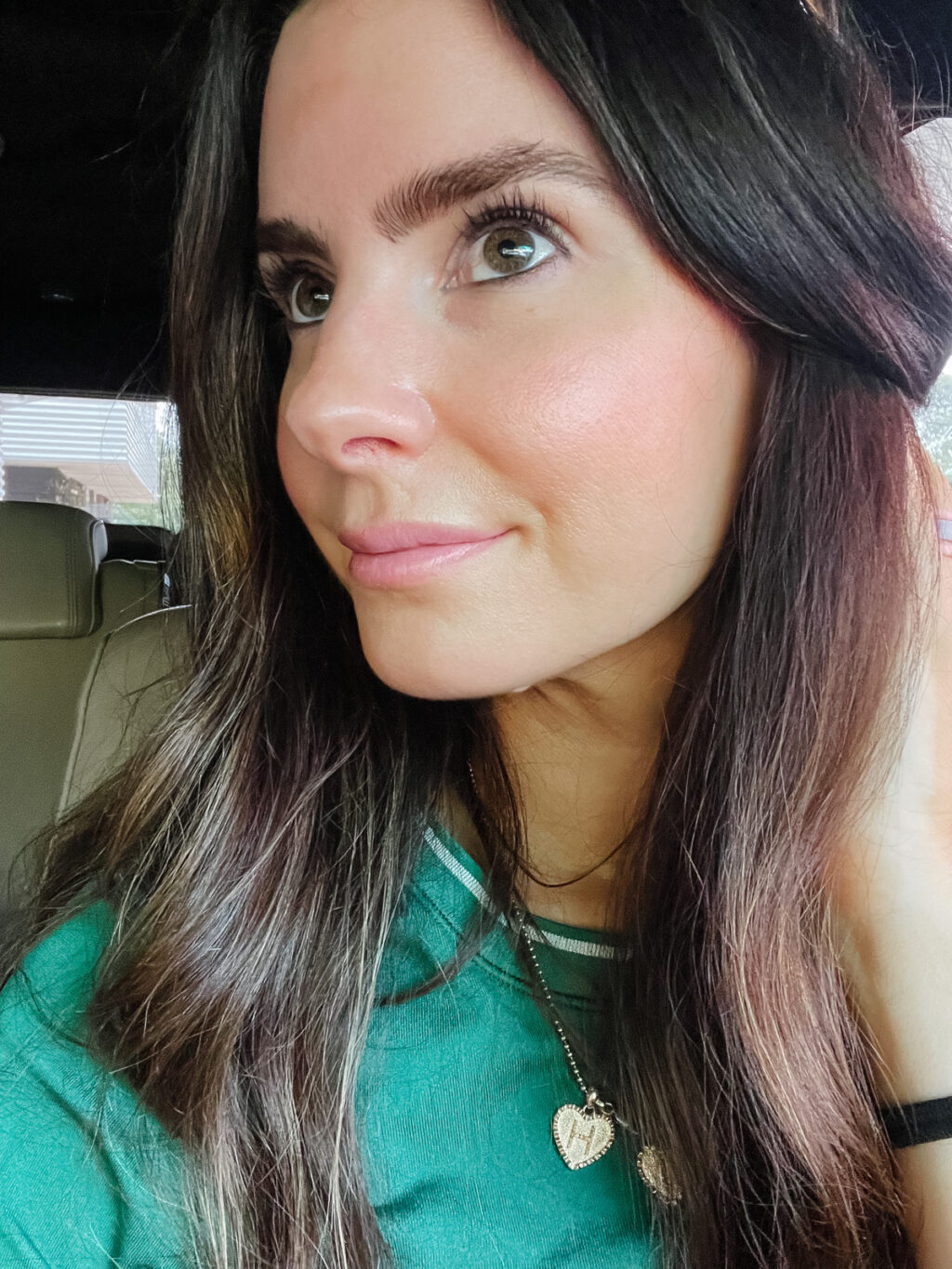 RECENT AMAZON BUYS
Spring and summer are undoubtedly my favorite seasons to shop for and I've found so many good outfits recently – see below for my faves!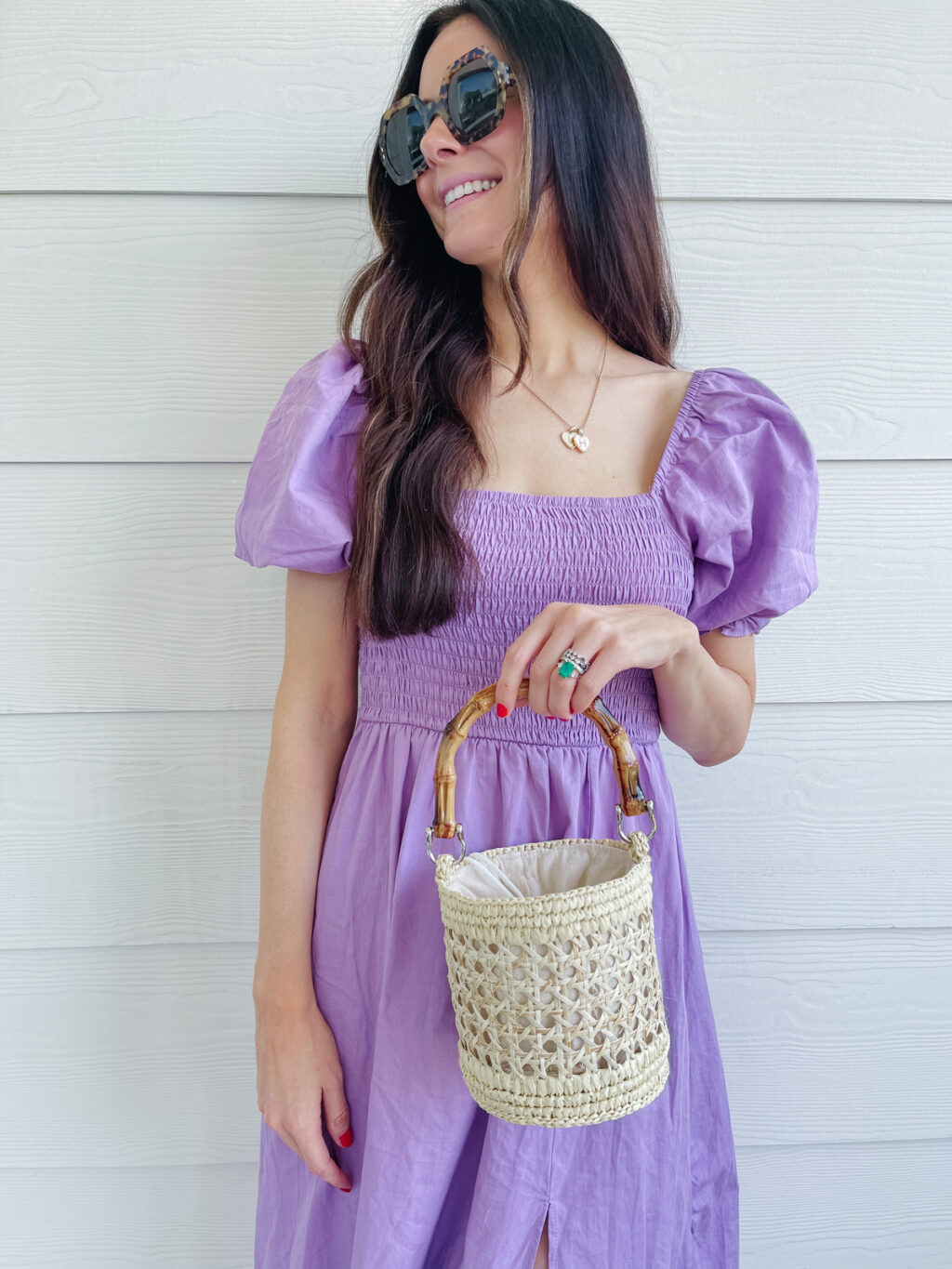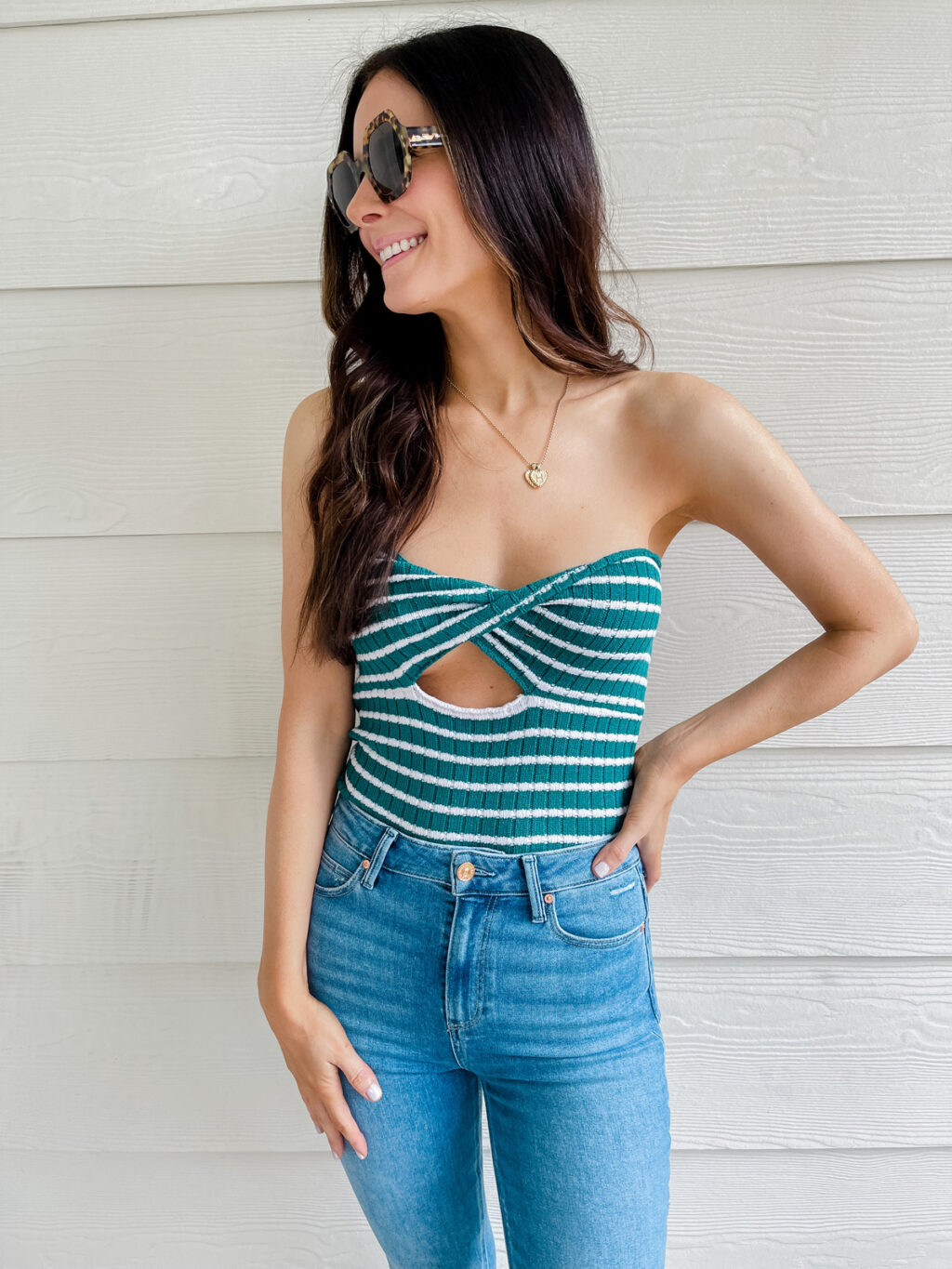 CASUAL CARATS
I love love love these silicone rings with real diamonds by Casual Carats (gifted). I don't wear my rings everyday because I'm so active & can't wear them to workout or play tennis, so these are the perfect alternative. It's all real gold and diamonds, but on a comfortable silicone band so no worries about being too hard on your jewelry. There are tons of color and stone combos also! If you're active but still want a little sparkle, these are the perfect birthday or mother's day gift!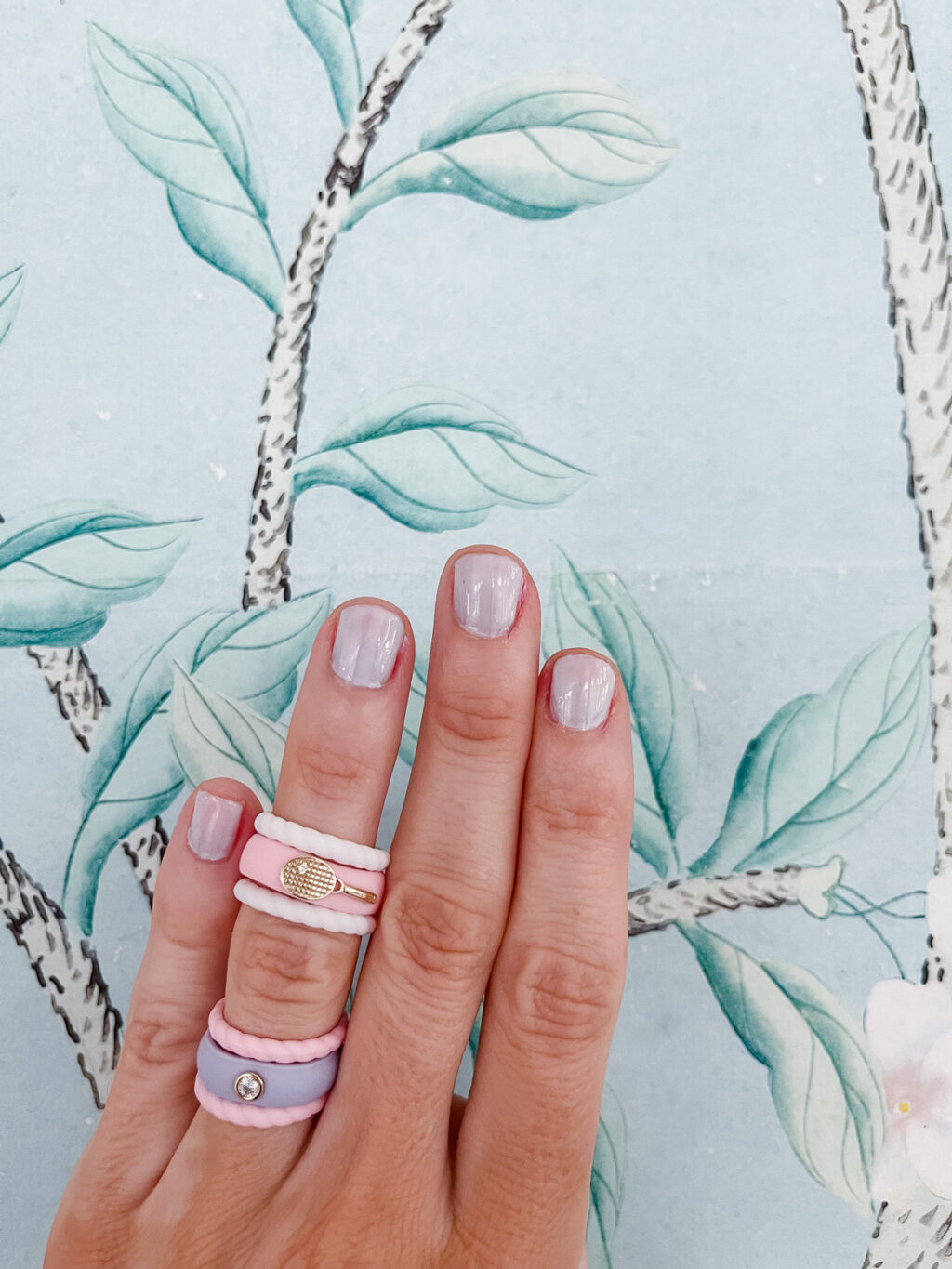 NEW DENIM
I'm someone who doesn't keep denim that I don't wear anymore and noticed recently that I was down to wearing three pairs of jeans pretty much exclusively and wanted to explore some new styles. I ordered the Paige high rise Cindy jeans mentioned above plus two pairs of AGOLDE jeans. These two brands tend to fit and flatter me best. You can see the AGOLDE Lana jeans below – I'll share a pic of the other pair soon – forgot to take one! All are size 26 for reference.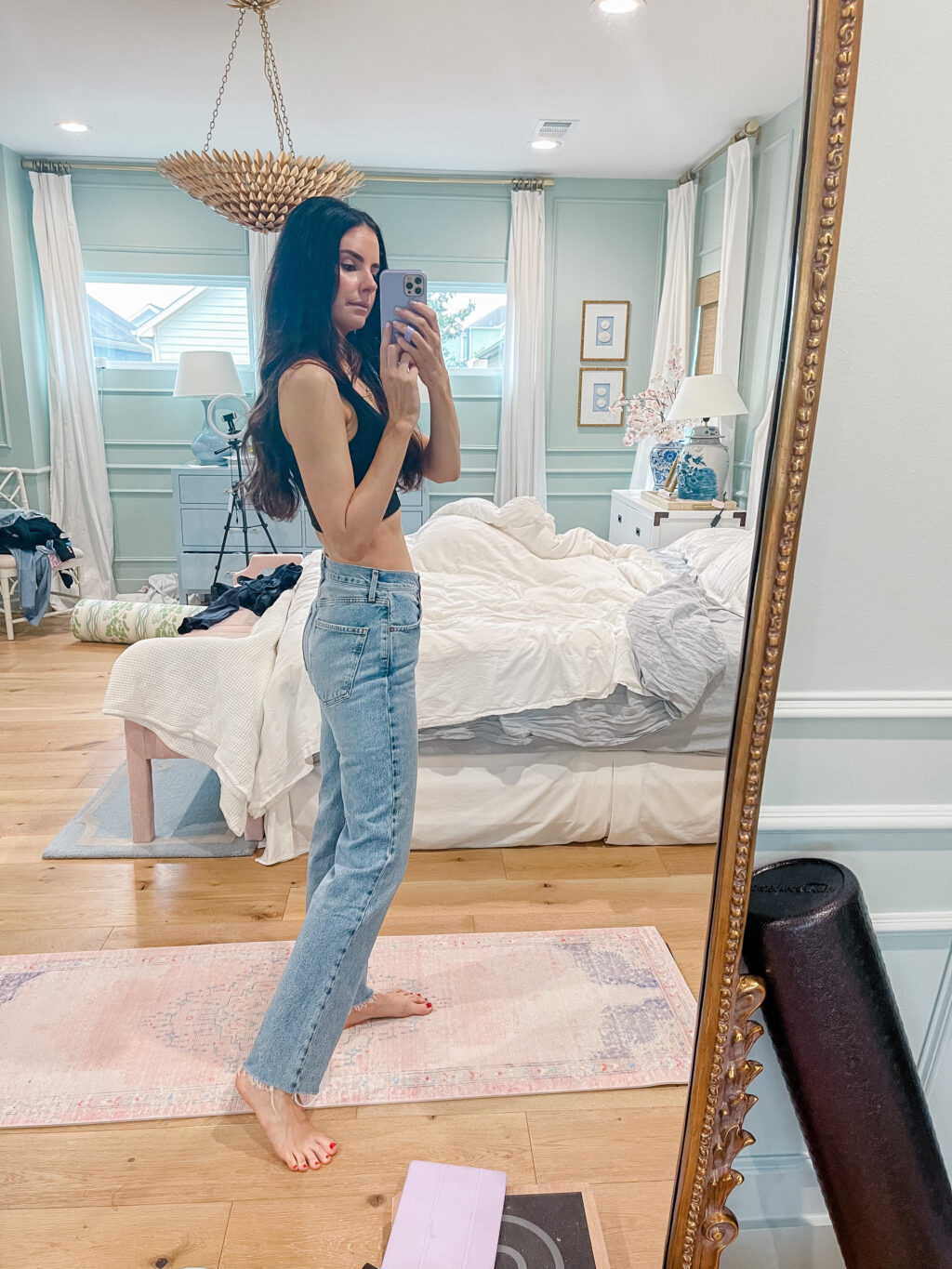 THE LADY JACKET
The sweater version of this jacket sold out this winter in all colors and sizes, so I jumped on ordering this lady jacket when it came out in white. I think this is going to be such a key piece for summer because you can tote it along to restaurants and other venues that crank the AC, but it's lightweight and goes with everything.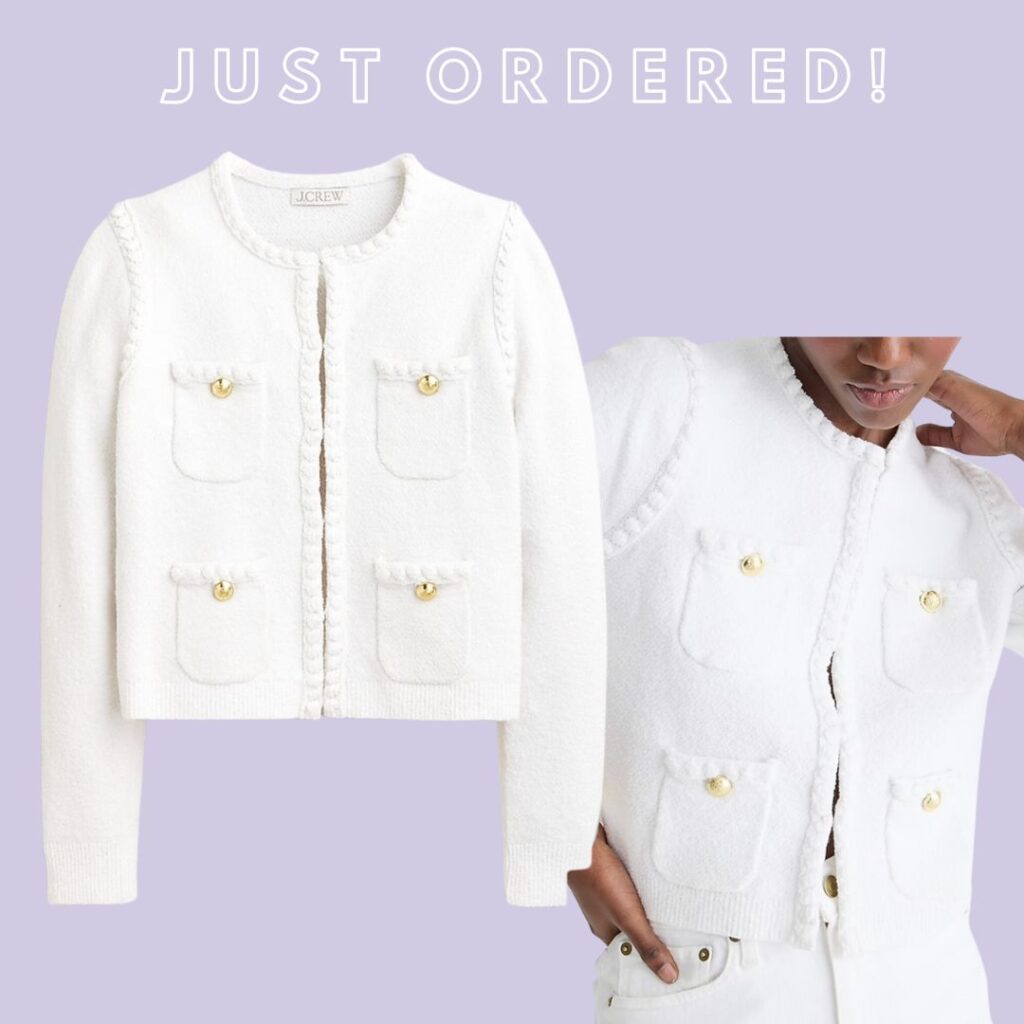 I hope y'all have a great weekend!