I've talked a lot about hair health for the past year. I'm using less heat, quality products, taking nutrafol and doing everything I can to keep my hair long, strong and healthy.
One of the most untapped ways to help your hair health is by using a microfiber towel.
Why? Because microfiber towels absorb way more water out of your hair and keep frizz at a minimum. Less water in your hair = less heat damage because you won't have to dry it as long.
Here are my favorite microfiber hair towels (all of which I own) and why I love them.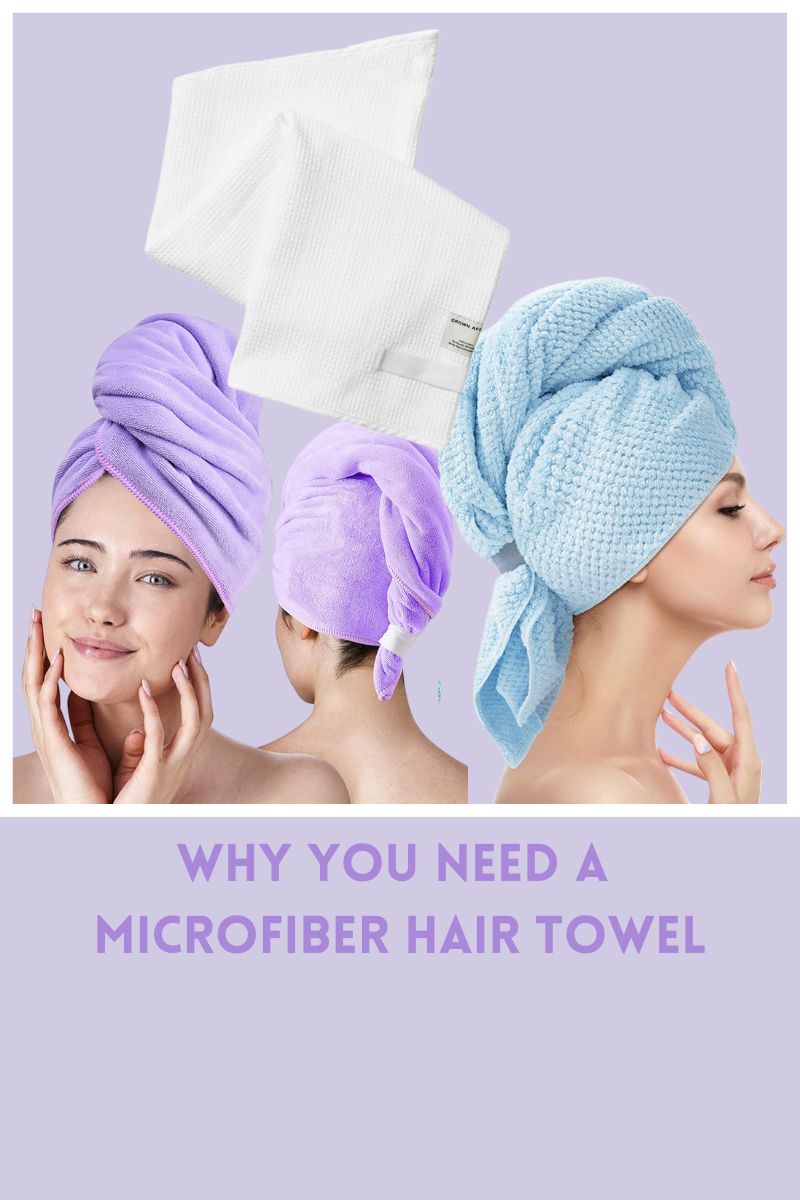 Lilac microfiber hair towel | this is my most recent find – aside from loving the color, it's soft, absorbs water well and has an elastic in the back to keep it in place. A solid value for the price.
Blue microfiber hair towel | I got this to compare to my crown affair towel and it's great – same elastic loop at the back to hold it in place and a waffle microfiber texture.
Crown Affair microfiber towel | this is the OG/pricey microfiber towel I purchased – it absorbs water really well and has the elastic to keep it in place. I love this towel and think it's worth it, but there are some less expensive options above with similar features.
If you want to take a small step towards healthier hair, try a microfiber towel after washing – I even use these on my daughter now!
Happy hair drying!