It's been awhile since I've shared some recent beauty faves and I think y'all will love the few I've picked out for today's post.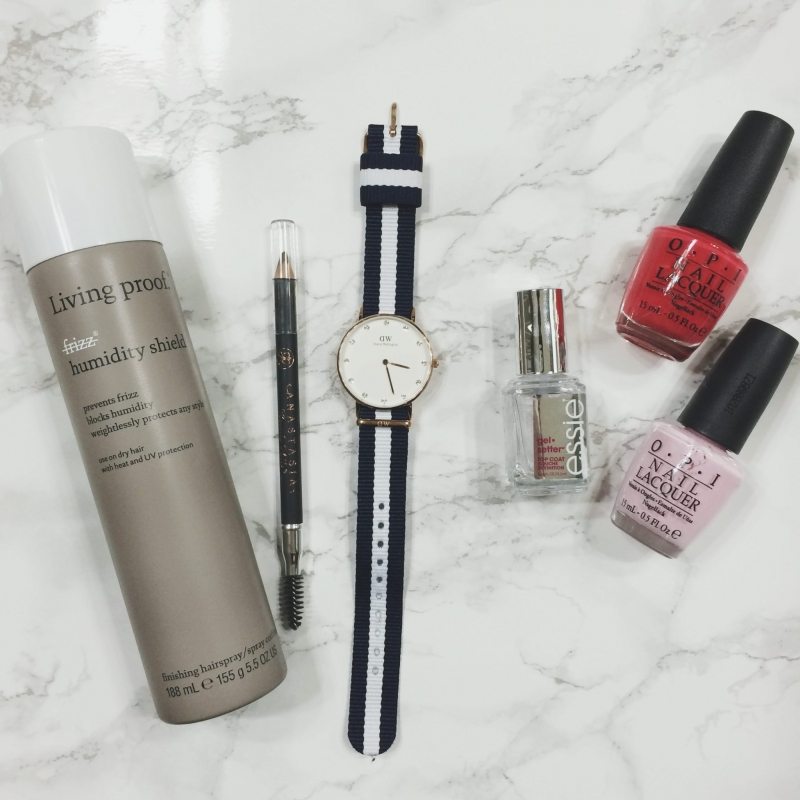 Living Proof's Humidity Shield Finishing Spray
I first saw this product featured on Living Proof's IG. I was intrigued, but when I saw the $22 price tag for essentially a hairspray when I went to check it out at Sephora, it gave me pause. However, the insane heat and humidity in Houston convinced me it would be $22 well spent. As you all know, I'm pretty much diehard in love with Living Proof's products and have reviewed a wide array of them over the years (read my most recent LP reviews here). This one is no different. I swear it makes a difference in keeping hair smooth and frizz-free in this insanity. I even use it on first day hair after blowing it out and then on subsequent days when I curl it in between washings. I only use a little bit and so far the can is really lasting. Though I'll never deny my love for L'Oreal's Elnett hairspray, it's safe to say that for summer, this is and will be my go-to.
Buy: sephora  |  ulta
Anastasia Perfect Brow Pencil
I've talked about this pencil before, but it's been awhile. I exclusively use Anastasia brow products but this one is hands down my favorite and I use it daily. I think they called it the "perfect brow pencil" because they were being literal. I use the color medium brown but I've also used soft brown and both are wonderful. The pencil is easy to use, gives natural coverage to gaps in the brows and most importantly, what you apply stays on and lasts all day and evening. I couldn't recommend it more!
Buy: sephora  |  ulta
Daniel Wellington Watch
Okay, so maybe not a beauty buy…I mentioned this already in my weekend post, but I added this DW watch with Swarovski crystals to my collection recently and it's beautiful. I've been wearing it nearly daily since I got it. I love the crisp navy and white band and the rose gold finish— but it's also really beautiful with a simple black or brown leather band. Through August 31st, you can use the code "VERONABRIT" for a discount on any DW purchase.
Classy Glasgow watch: here
Essie Gel Setter Topcoat
I promised I would review this topcoat when I first received it, but I wanted to wait until I had used it several times before giving an official recommendation. So, here's the deal— is it like Shellac? No. It doesn't make your manicure last for two weeks like many gel manicures do. However, as a topcoat, I do very much enjoy it. The first time I used it, I'll admit that I wasn't impressed, but I used it over a polish that was probably on its way out (too old) and didn't apply nicely. Once I used it with a regular bottle of polish (both Essie, OPI and other brands) it held up well. I did notice my nails maybe took a day or two longer to chip than usual when I used it. Overall I would recommend it for the price (about $10). I've also been using Butter London's Hardwear PD Quick topcoat and I adore it as well, though it's much more of a splurge at $19. I think I do like it better than Seche Vite though.
Buy: Target
OPI's "Mod About You" and "Cajun Shrimp" polishes
OPI's Mod About You has been a staple in my polish collection for years. Remember the time I discovered the sometimes-tough-to-find color at the store and bought three bottles of it like a crazy person? No? Me either…Okay, so maybe that really did happen. BUT— if you've used this polish you know why I totally hoarded the bottles— it's the best shade of pink ever. Not only is the color beautiful but the polish itself is rich, creamy and two coats gives you that perfectly opaque milky baby pink color we all love but that many other polishes fail to deliver. Seriously, if you don't have a bottle of this already, order one, post-haste! And I'm a little late on the Cajun Shrimp bandwagon (it's a total summer classic) but it's the best coral/red summer color out there for both nails and toes. The formula is also fantastic (covers beautifully) and it's just such a bright, fun color.
Buy: Mod About You (here or amazon)  |  Cajun Shrimp (ulta or amazon)
I hope you'll love these beauty faves as much as I do!
And before I go, I hate doing this, but I'll save you the trouble of spending $7.99 on a product that doesn't deliver. I picked this Revlon ColorStay gel polish up at Ulta a few weeks ago and applying it was kind of a disaster. It was difficult to apply and the formula felt really thick. On top of that, the color didn't have the opacity I usually desire, so even after two coats, things weren't looking good and by that point it was so gloppy (is that a word?) that I admitted defeat and just let my nails dry until I switched the color out a few days later.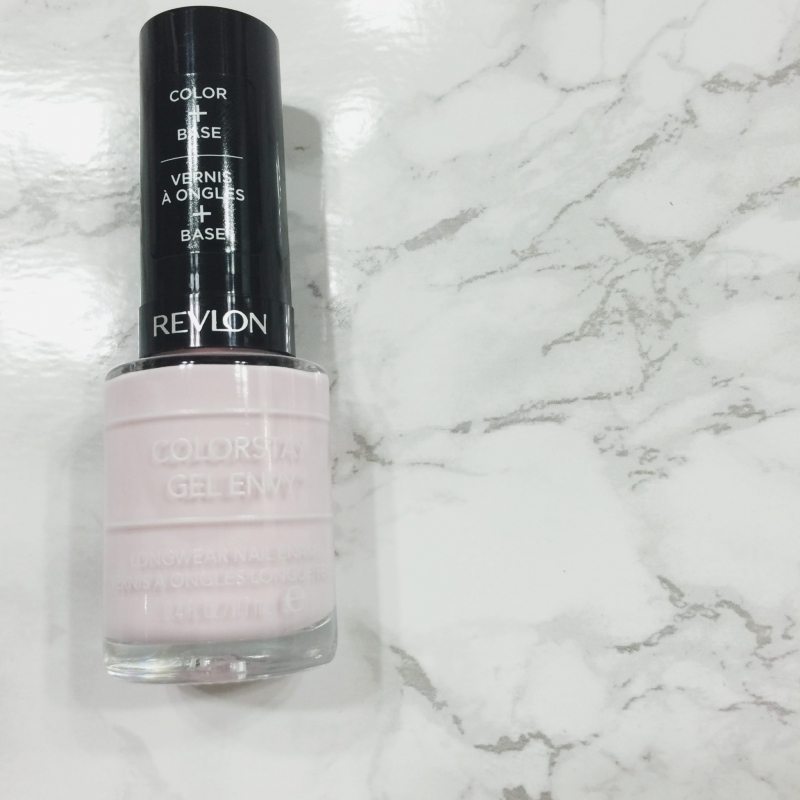 Happy (almost) Friday!