Another month has gone by and sweet Lincoln is two months old, and once again, I can't quite believe it.
He is such a sweet baby— he loves to snuggle and be held and (thank God) just like his sister, he loves to nap during the day.
In the past month, he's become more alert and has a little more awake time. He also smiles and has even let out a couple of mini "laughs.' All of that sweetness makes the harder/fussier days a little easier to deal with.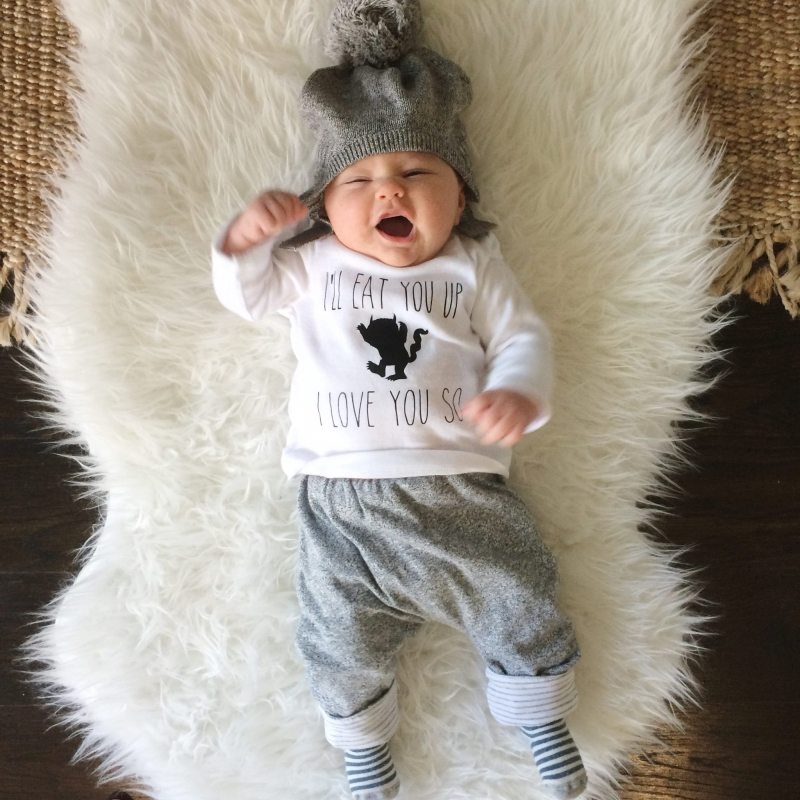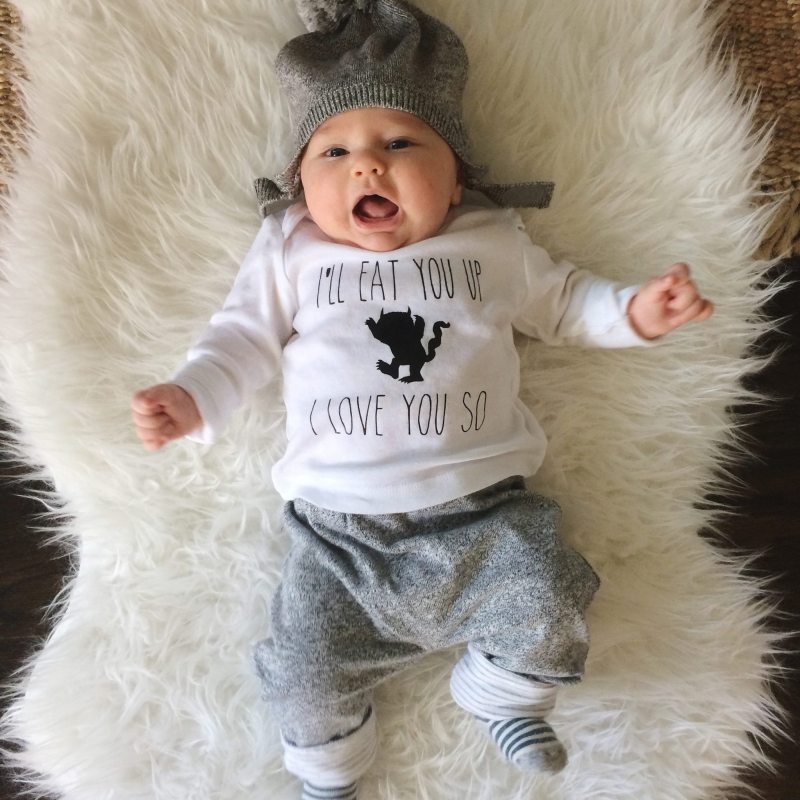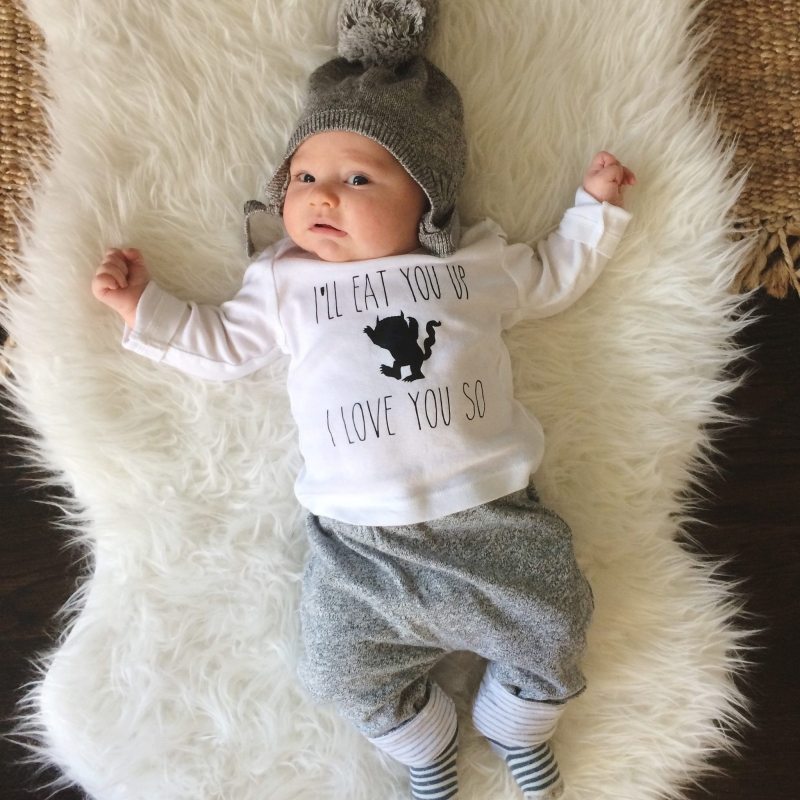 Here are Lincoln's two month stats:
Weight/Height:
Lincoln is gaining like a champ. He weighs 13 lbs, 13 oz. (78th percentile), is 24.25 inches long (91st percentile) and his head measures 15.55 inches (55th percentile). We make big babies!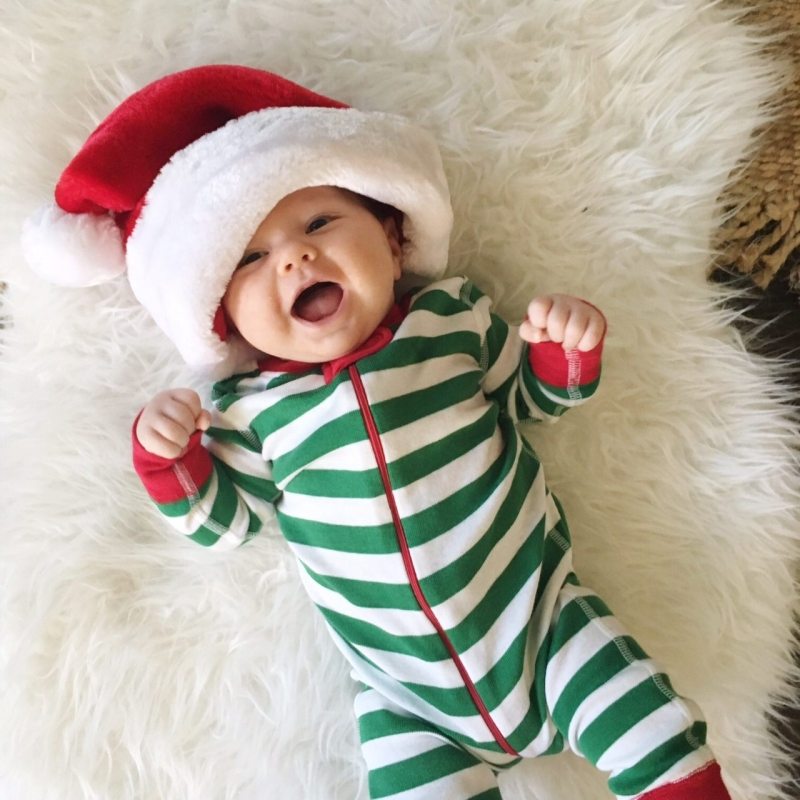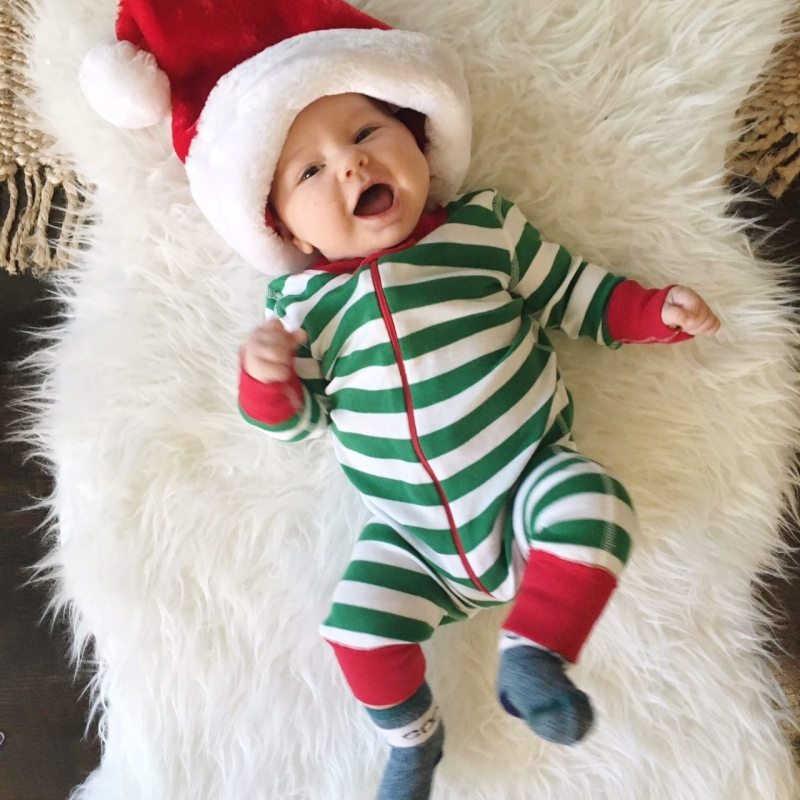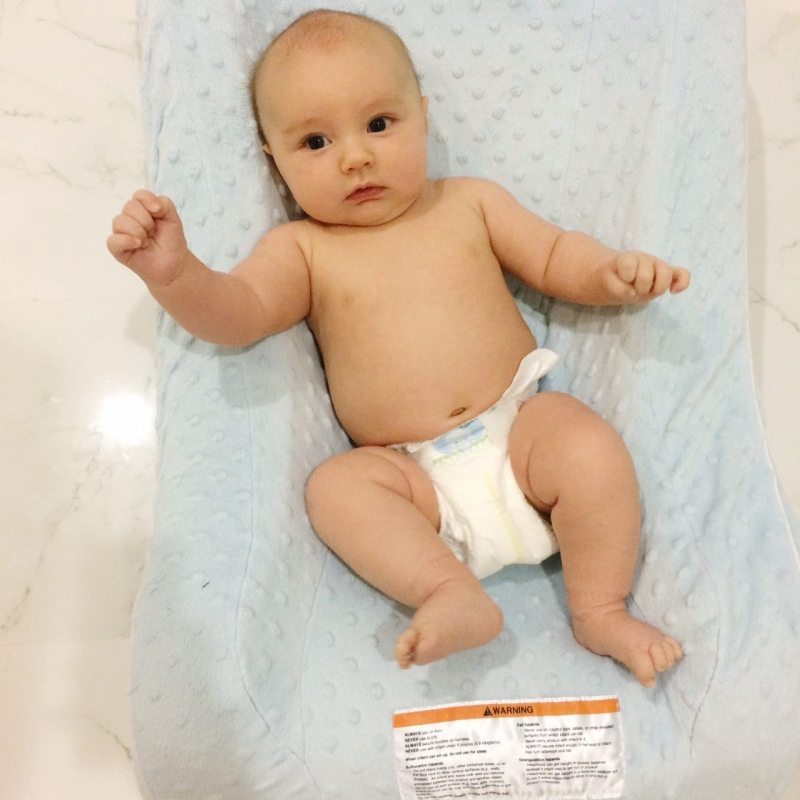 Health:
Though I've been dairy-free for over six weeks now, Lincoln's diapers still aren't what we had hoped they would be by now (still having occasional specks of blood and mucousy consistency). Our pediatrician recommended that I continue nursing since he's gaining well and doesn't have any concerning symptoms (eats well, sleeps well, isn't colicky). I asked her if I should also eliminate soy and she said she wouldn't because it's a much more restrictive diet than just eliminating dairy and she's not worried about anything related to the allergy and his growth and development. In the last few days we seem to have made some progress with his diapers, but they change all the time so it's hard to tell if they'll be consistently better.
We are so lucky Lincoln hasn't been sick yet, especially with Harper in daycare. However, I'm also pretty much a hermit during my maternity leave so that could play a part of it. To be honest, I'm so used to being go-go-go when I'm working with so much to balance, that I love having lazy days at home to just enjoy relaxing, snuggling and organizing (and watching copious amounts of HGTV). With Lincoln being our last baby, I'm not overly eager to get out of the house a ton. I'm content enjoying my time with him in our new home and maybe getting some laundry done (#goals). There will never be another time in my life where I get to snuggle my baby all day and take it easy, so I'm enjoying it while it lasts!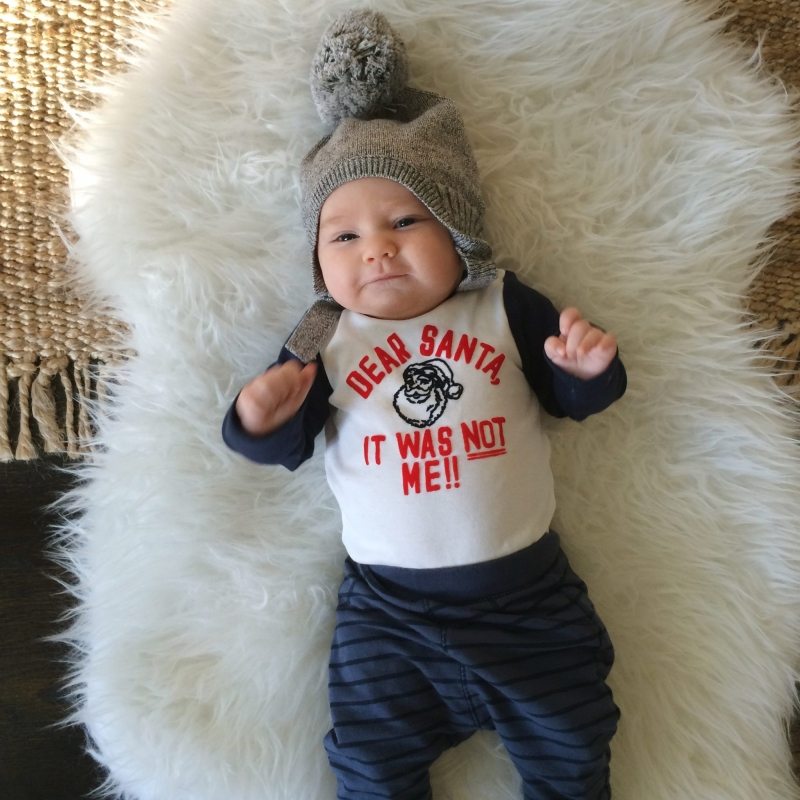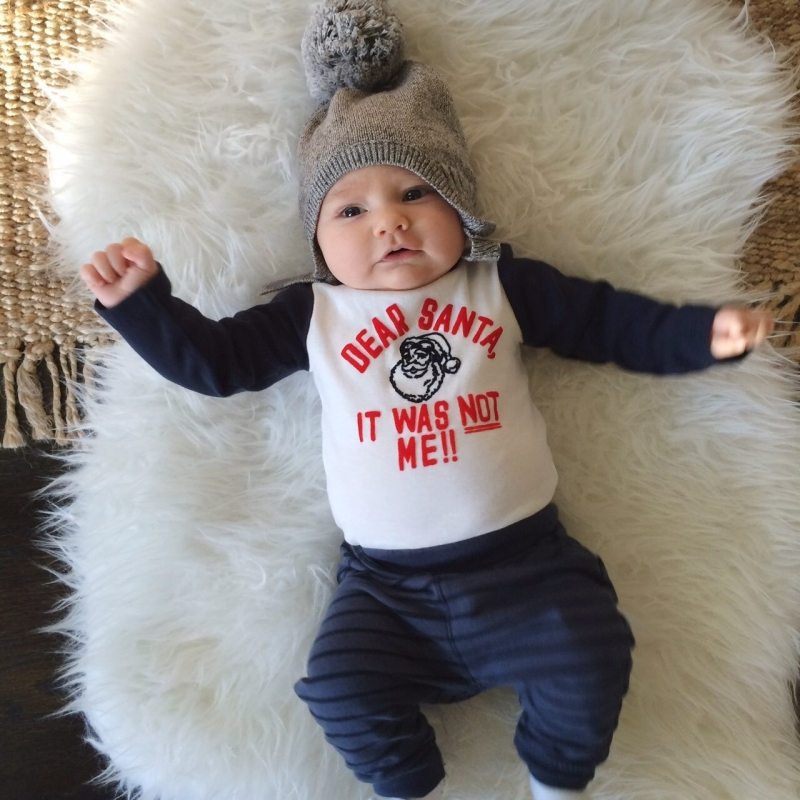 Social:
We don't get out much, but Lincoln sees his wonderful grandparents a lot and the pediatrician, haha. Soon he will make lots of new friends at daycare!
Nursing:
I'm nursing and pumping, but mostly pumping. I have an oversupply and I'm fine with that in case my supply goes down a little when I start back at work. I have to pump after he nurses to fully empty, so I usually just pump a lot of the feedings so I can feed what I pumped and freeze the rest. I nurse when it's convenient or the timing is right (I haven't pumped yet and he is hungry) and also for snacking/comfort between feeds. I'm so used to it that it doesn't feel like extra work, it just feels like my "normal."
Having said that, I had an appointment with my OB last week and I had plans to meet with my friends/co-workers at the hospital for lunch and we ended up spending enough time at the hospital that I had to feed Lincoln twice. I nursed him in a room at the Baby Bistro and it was so wonderful to have that convenience and not have to worry about bringing a bottle or going off somewhere to pump. I never had the chance to enjoy the convenience of nursing with Harper, so I think this will make future family outings a lot easier, knowing that I can just nurse while we're out and about.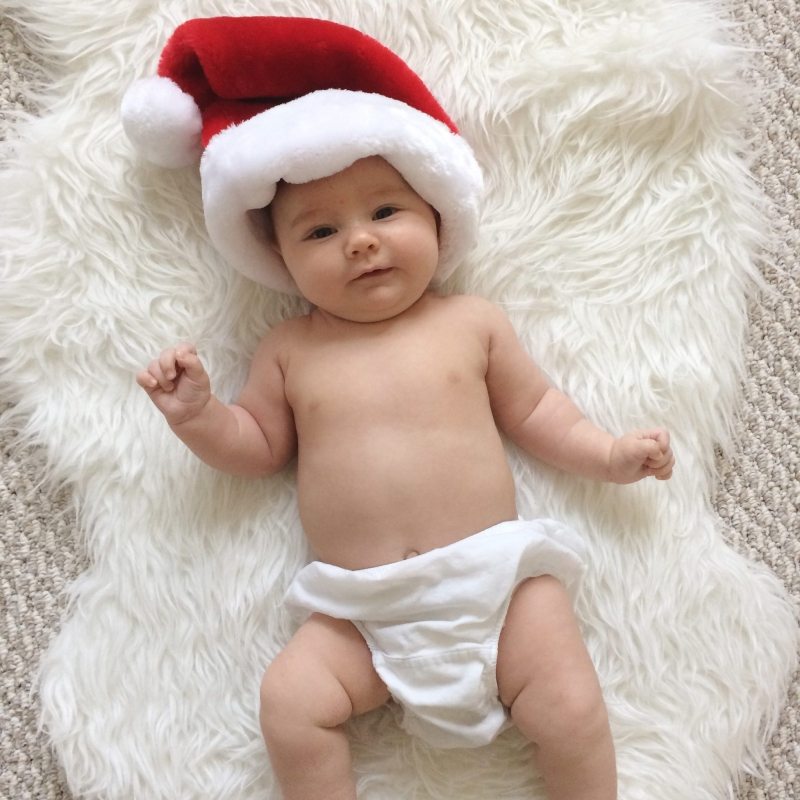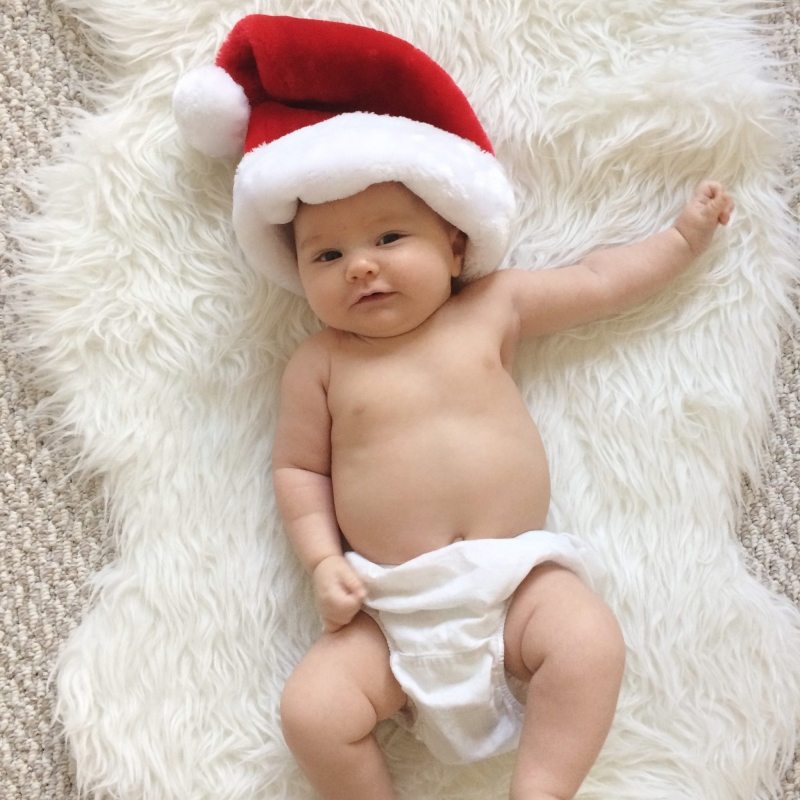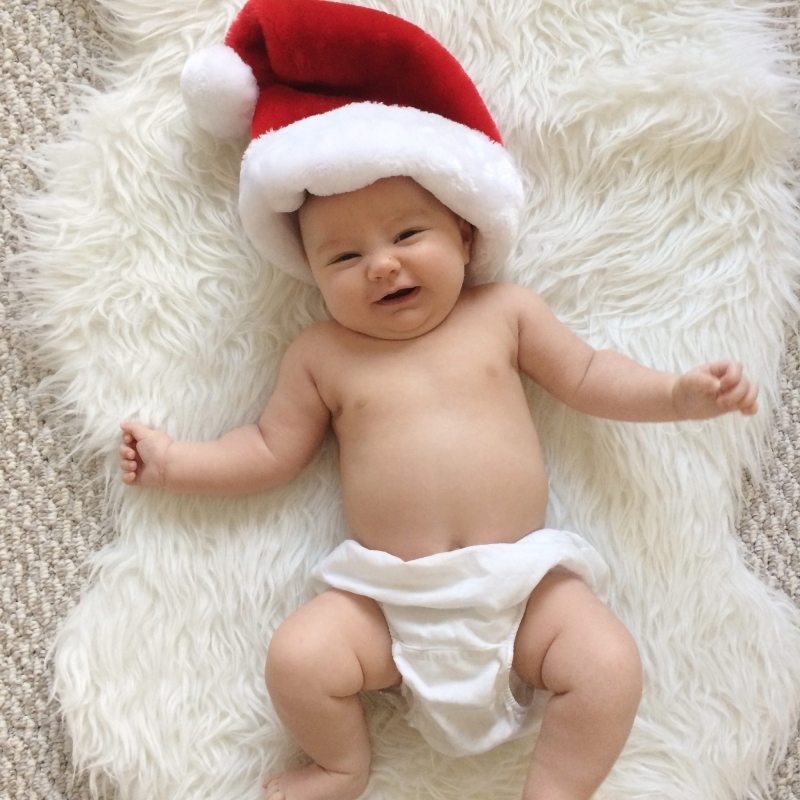 Sleep:
We started to put Lincoln in his crib recently and that has been going well even though the first night we tried it was a total fail. We didn't move Harper into her nursery until she was 3.5 months, but she slept so much better in her own room that we decided we would try to transition Lincoln a little bit earlier.
It has been going way better than we thought it would. We put blackout curtains in the nursery so it's nice and dark and he has been sleeping in his crib anywhere from 4-6 hours at a time every night. When he wakes up, we feed him (almost like a dream feed) and he goes right back down for another 3-5 hours. It has been such a relief that he has been sleeping so well in his own room, but I'm not getting too excited because I know that the four-month sleep regression is just around the corner.
Though he's a good sleeper/napper, he has a nightly "witching hour" where he's basically ballistic until he passes out (and I mean screaming, tears down the face, red-faced, cries so hard it looks painful, ballistic). It all starts at around 6:30-7 in the evening. As soon as he starts fussing, I'll usually feed him and then take him right up for a bath. He loves baths and is calm until we take him out of the water. We quickly put a diaper and his sleeper on him and then either I or Kevin will walk/rock him to settle him down. Sometimes it takes 10 minutes sometimes closer to 30 to settle him down. Thank goodness for the glider in the nursery.
Once he passes out, then he's usually out until midnight or 1. His longest stretch of sleep so far has been six hours.
He used to hate being swaddled, but he fidgets so much as he's settling down (only at night, oddly) and kicks his legs and moves his arms a ton so I finally put him in the Woombie and he's slept much more soundly since. Thank goodness for the Woombie— it worked like a charm with Harper too.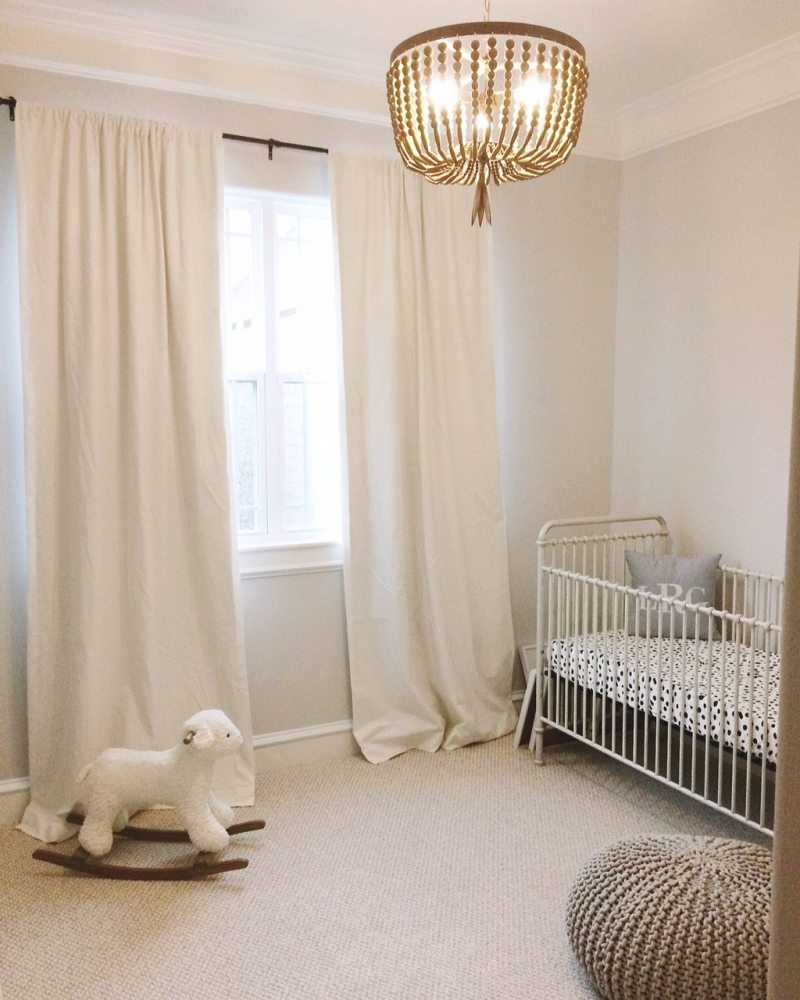 Likes:
Snuggling, eating, being carried around so he can look at things around the house, sleeping on us, sleeping in his swing, laying on his back on his play mat. He also loves to hold and pull my hair. A lot.
Dislikes:
Being hangry, gas, 7-8 p.m. every night. Longer than a few minutes of tummy time.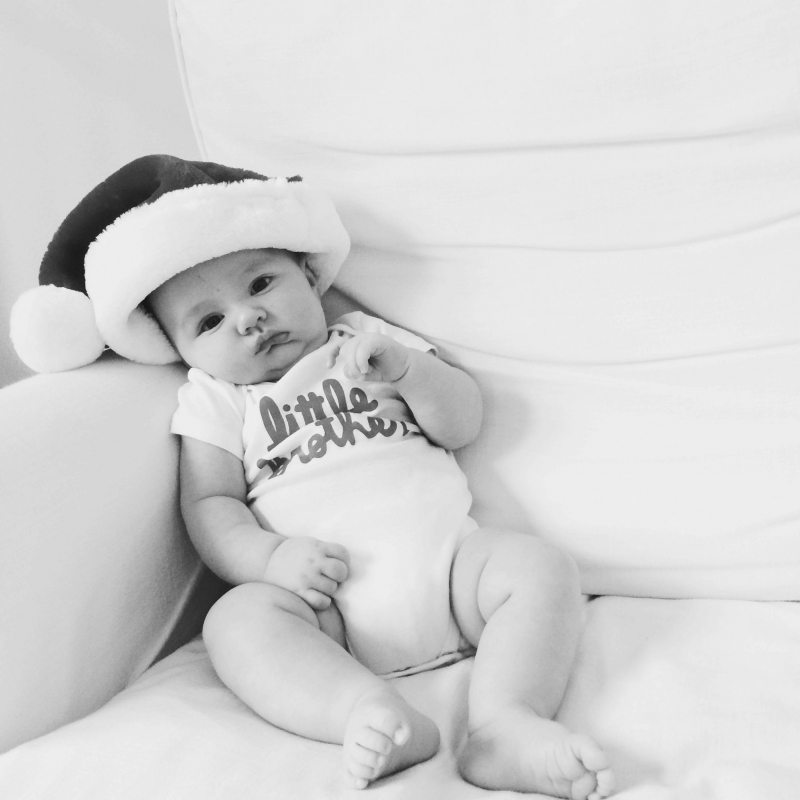 Clothes:
Lincoln is wearing size 2 diapers and 3-6  month and 6 month clothes. Everywhere we go people are like "that is one big baby!!" I tell them I feed him Oreos, haha.

Crying:
I wouldn't say he cries excessively, but he cries just like any other baby. When he's hungry, over-tired, gassy, doing tummy time for too long and sometimes for no reason at all. He has good days and bad days. Days where he's fussy and I have to really work to settle him and days where he's pretty relaxed and doesn't cry a ton (except for at night—his witching hour have never escaped us).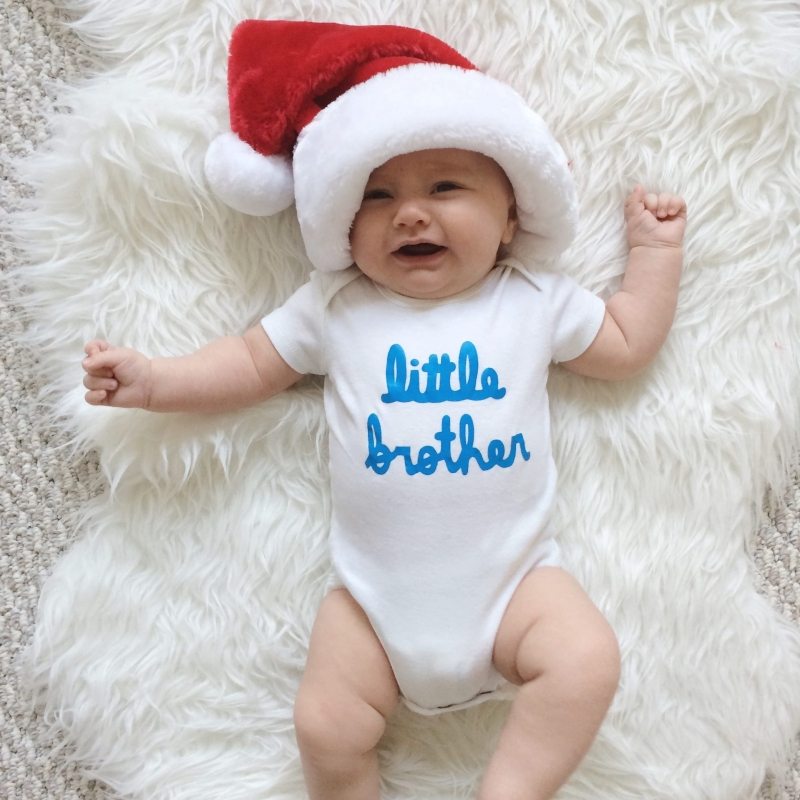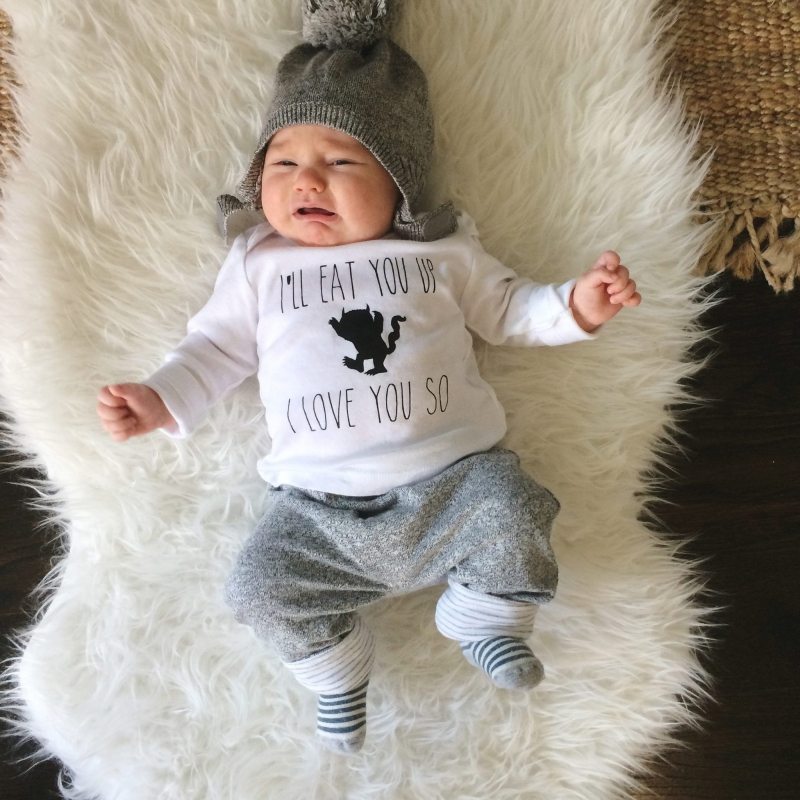 Milestones:
This isn't a real milestone, but all of his hair that fell out is growing back in! I've even noticed his eyelashes are getting longer. His hair grew back in a light brown color and when the sun shines on it, it almost looks like a dirty blonde. He's also smiling and overall has better head control and is tracking things with his eyes more. He's also started swatting at his toys.
Postpartum:
I had an appointment with my OB last week as a post-surgical follow-up. The pathology results came back and it was a placenta accreta again. To be honest I was a little bit surprised. Even though I had had it before, I thought it may just be some retained placenta since I had a C-section this time. The doctors can't figure out why my uterus tends to "hold on" to the placenta in that way since I have no risk factors for accreta. In any case, I'm incredibly thankful they were able to get it all out of me without additional hemorrhaging and the need for a transfusion (hearing that they were still waiting on the blood for my surgery when I was in the hospital was a really scary moment for me).
I'm so grateful for the two beautiful, healthy children we have and though there were bumps in the road and some very frightening moments, I realize I'm very very lucky that my accretas were not on the severe end of the spectrum and that my body handled them the way that it did. You can read more about the condition here.
Thank you again so much to all of you who were praying for me and keeping me in your thoughts as our family went through this again.
Overall, I'm feeling pretty much back to normal. All of my clothes fit (though I am still about 8-10 lbs over my pre-pregnancy weight, it took about six months for that to come off last time too). I feel completely recovered other than the occasional twinge of pulling at my C-section incision site.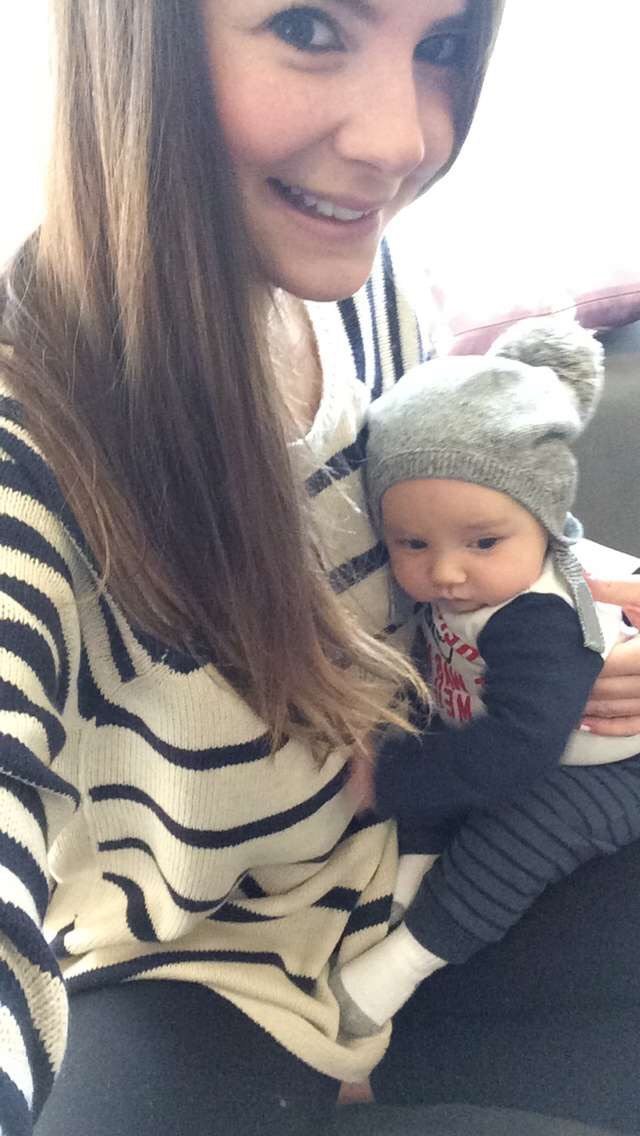 Thank you for reading!