If I could use one word to describe the past week, it's "tired." I caught a sinus infection (it's going around at work) and Kevin was out of town the entire week for a conference (thankfully my mother-in-law stayed with us to help out) and I was just barely making it through each day. We are going through a bit of the four month sleep regression too, so that doesn't help. I know Kevin was also exhausted from work and travel so we alternated sneaking in some extra zzz's this weekend while Lincoln napped.
O N E 
I did some sponsored posts recently with Ideal Baby and we truly love their stuff! They make muslin blankets, bibs, crib sheets and wash cloths in cute patterns that are perfect for soft baby skin! You can buy Ideal Baby products here! (and by the way, blogging about these products was not a requirement— I'm sharing them because we use and enjoy them!)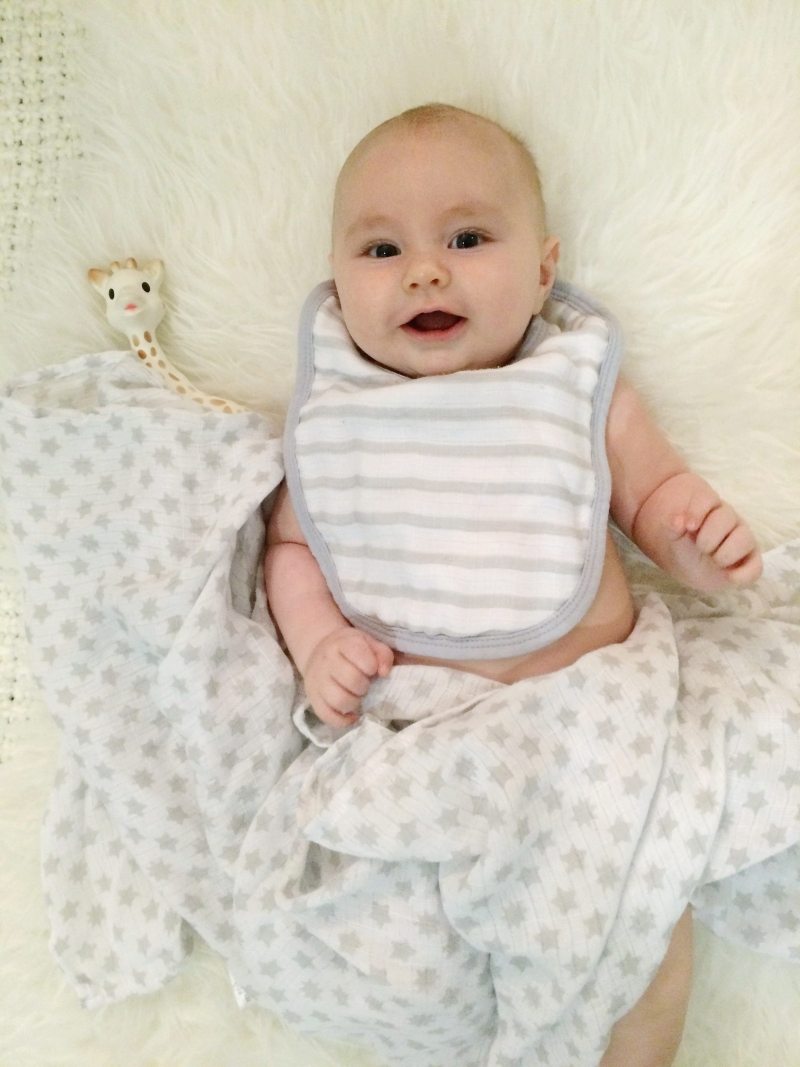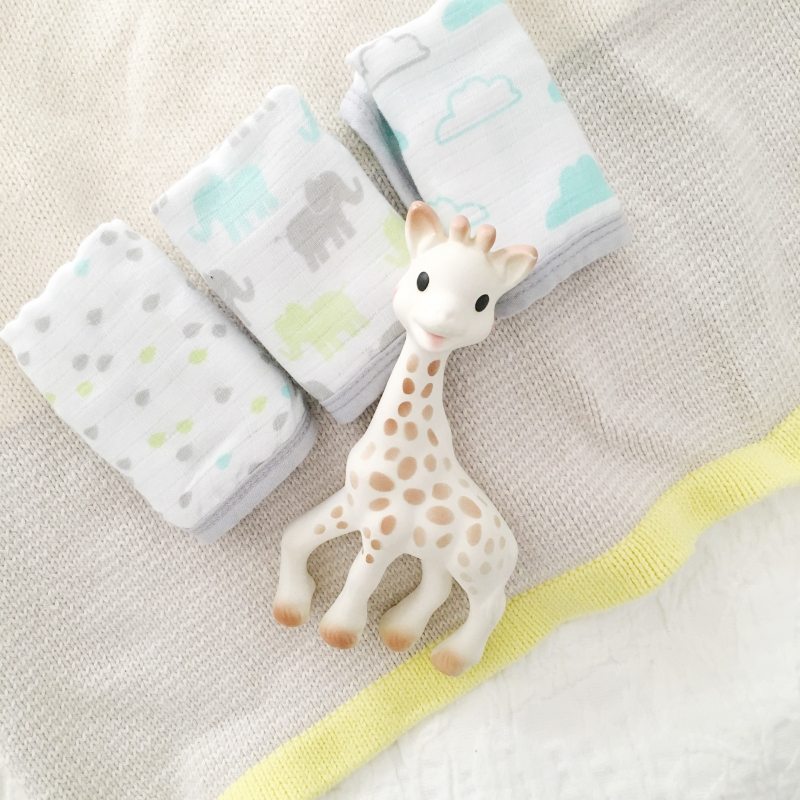 T W O
I took a trip to the best place ever Target on Friday night after the kids were asleep (#momlife) and I'm glad I went because there was so much cute! They finally got a ton of spring stuff in for toddlers and it's going to go fast, I can tell! So get thee to Target ASAP!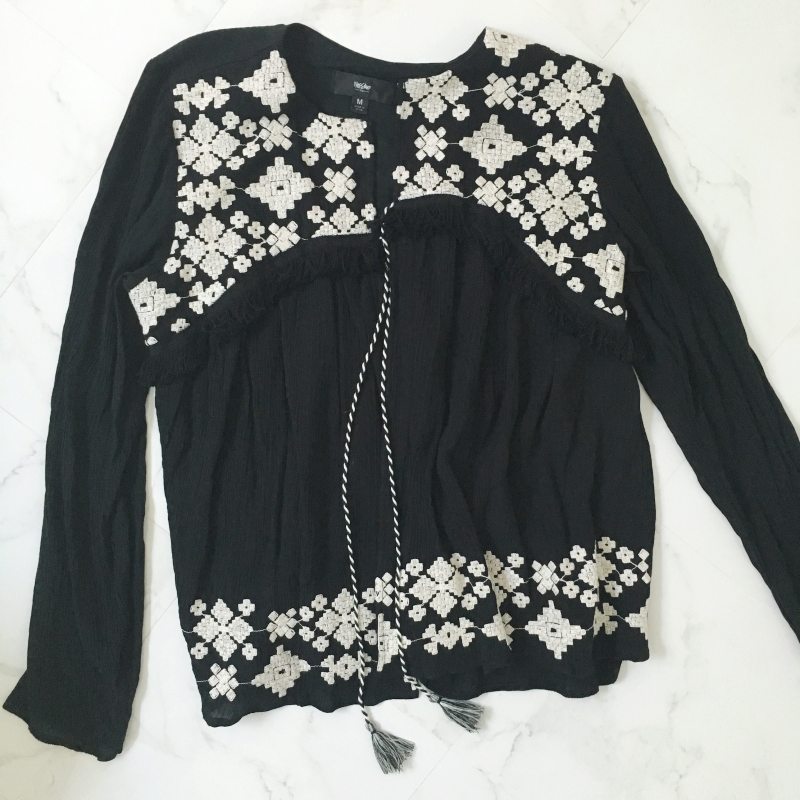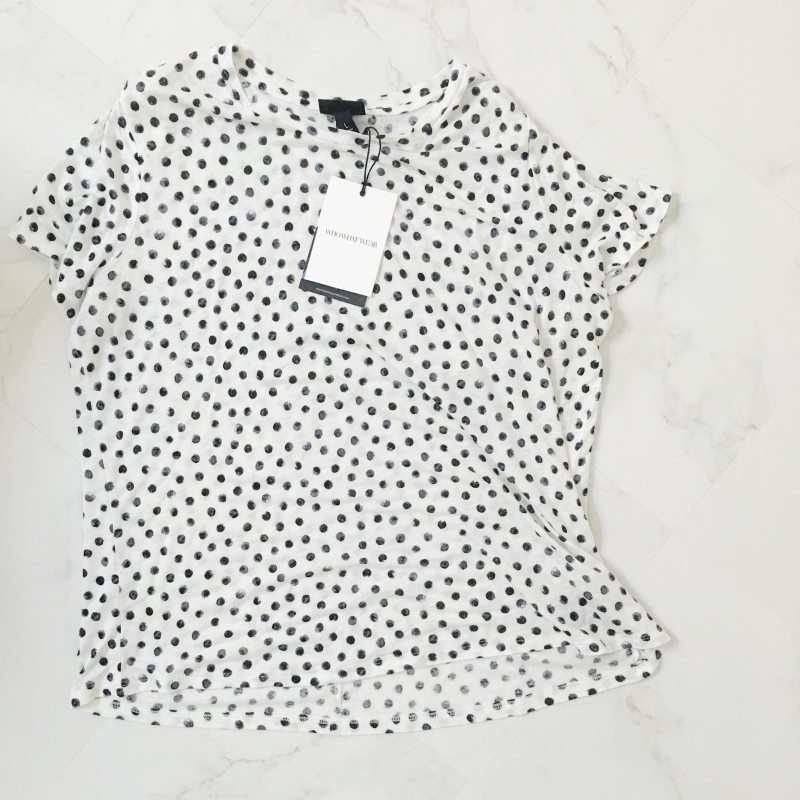 who what wear tee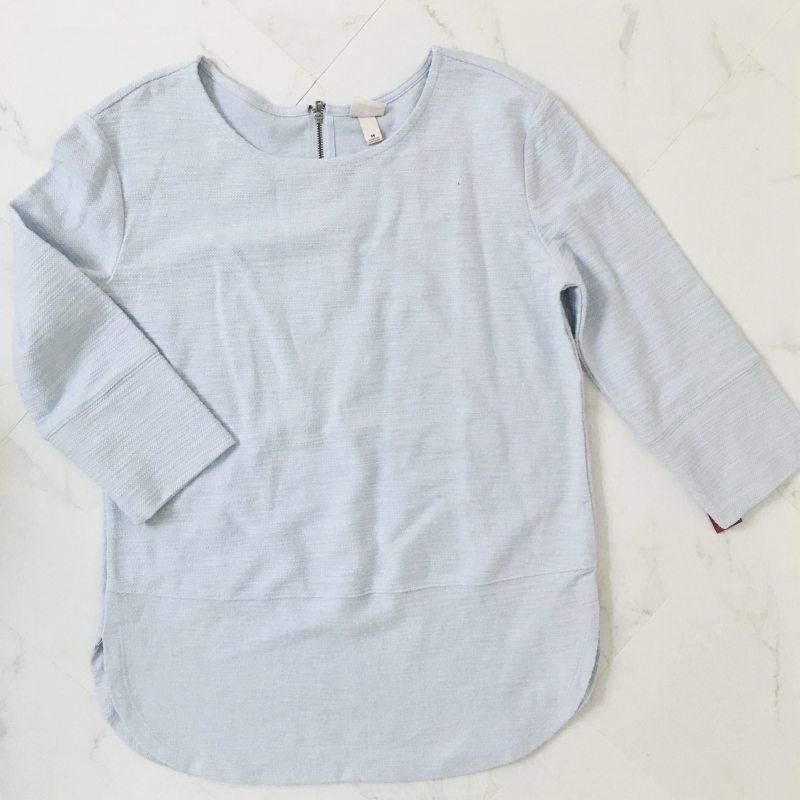 top  |  top (stripe version)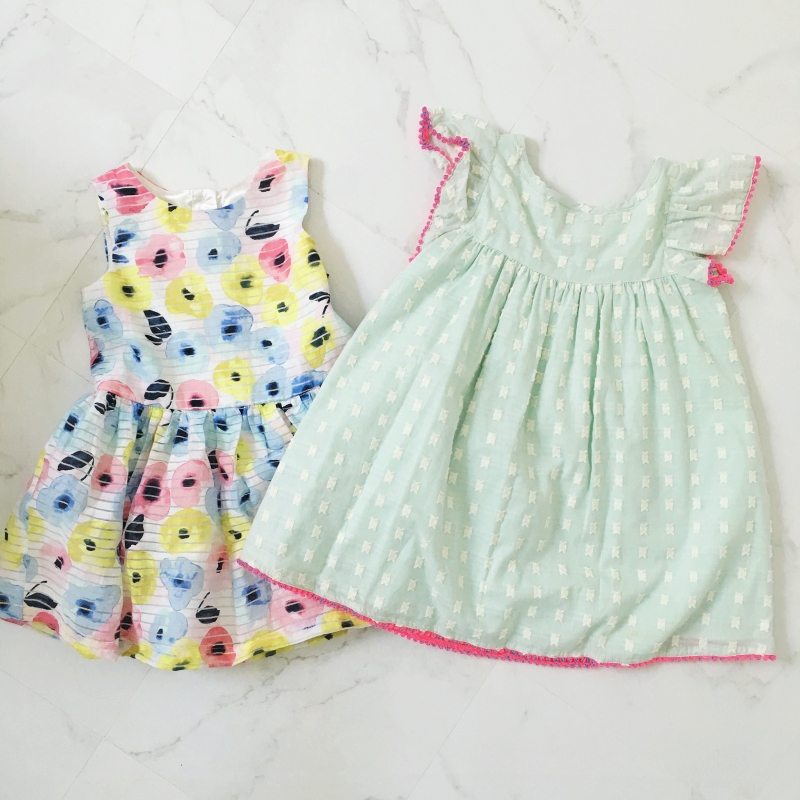 floral dress

T H R E E
Harper at this age…she's just SO fun. I keep meaning to do a 2.5 year old update about all she's doing and saying now and then I get behind on things and do 75 loads of laundry instead (seriously—how much laundry do y'all do? It feels endless over here).
I love that we can have full conversations and that she's capable of really expressing her feelings. And, we need to get this twirly girl into ballet lessons ASAP!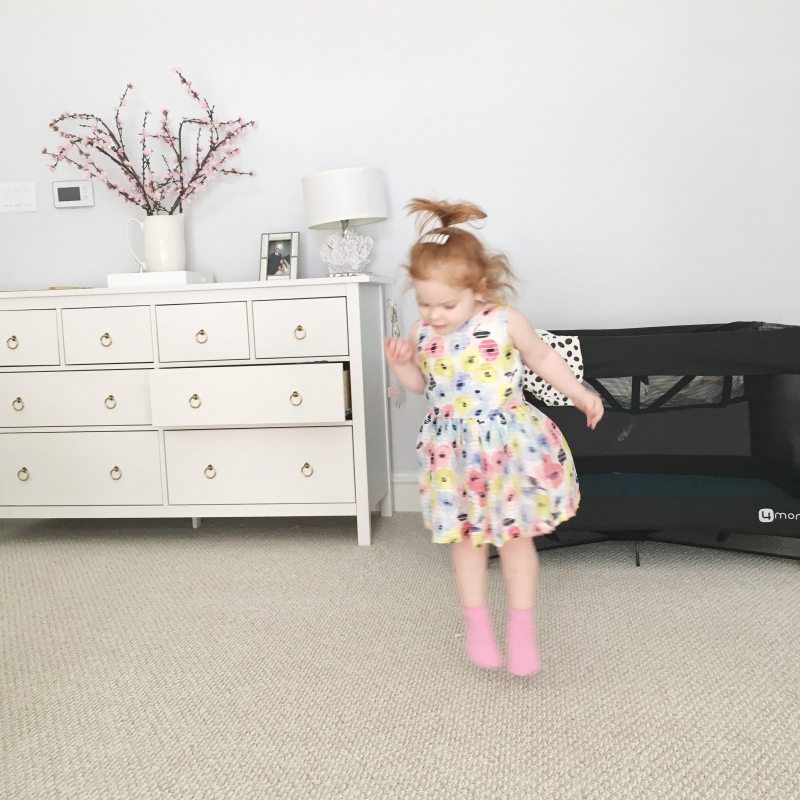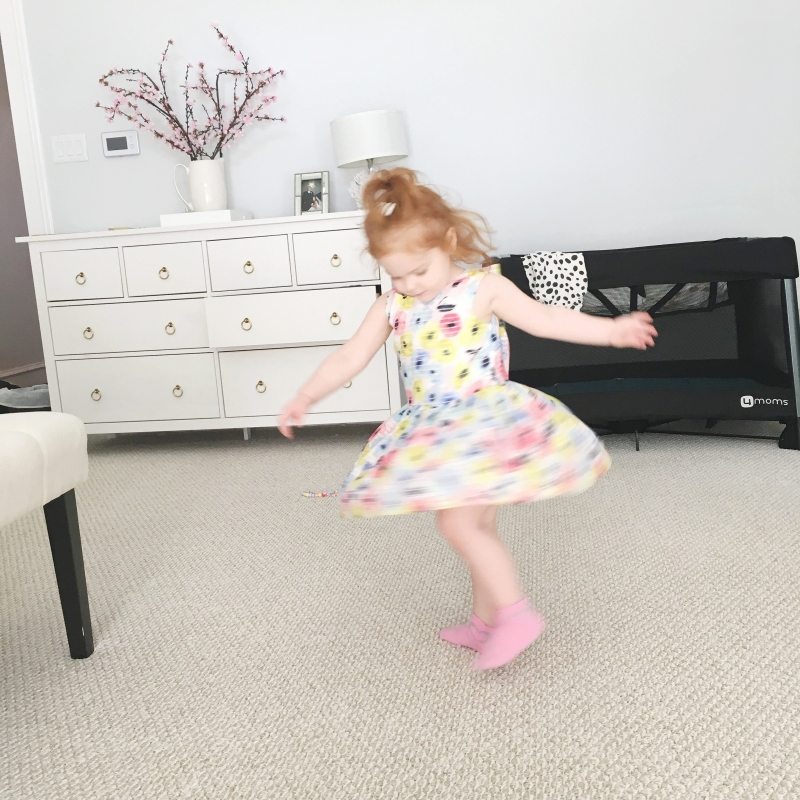 F O U R
In my ever-ongoing quest to get organized, I got this adorable mini binder over the weekend. I attend a lot of meetings at work where I like to take notes and so I got these lined sheet inserts (as well as these) and some dividers. I like that I can just refill the sheets as I run out and that I can use the dividers to separate my notes for each service line I support. I also totally want a painting for our house in those colors! Such a beautiful combo!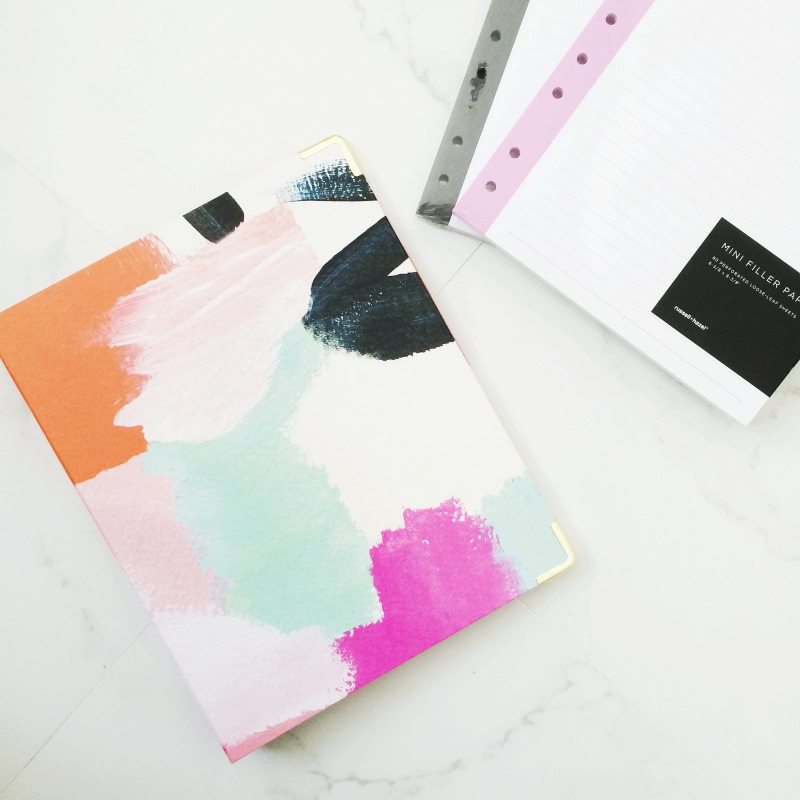 F I V E
I love mixing metals and I'm thrilled to be adding this rose gold necklace to my collection. It has each child's first name initial on it in a simple block text. It's hand-stamped and I can't wait to wear it. I find myself wearing my daintier/meaningful pieces constantly and love to layer them with other necklaces.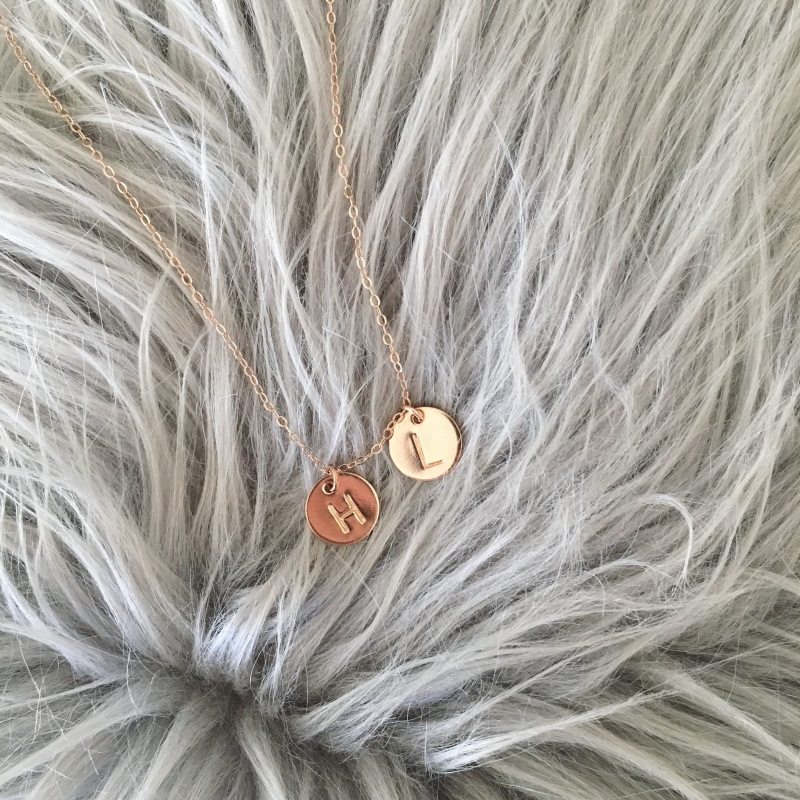 SIX
This handmade quilt by Ollie & Olina is absolutely beautiful and crafted with such attention to detail. I can't get over the beautiful patterns and textures. I will be hosting a giveaway with Ollie & Olina soon, so stay tuned!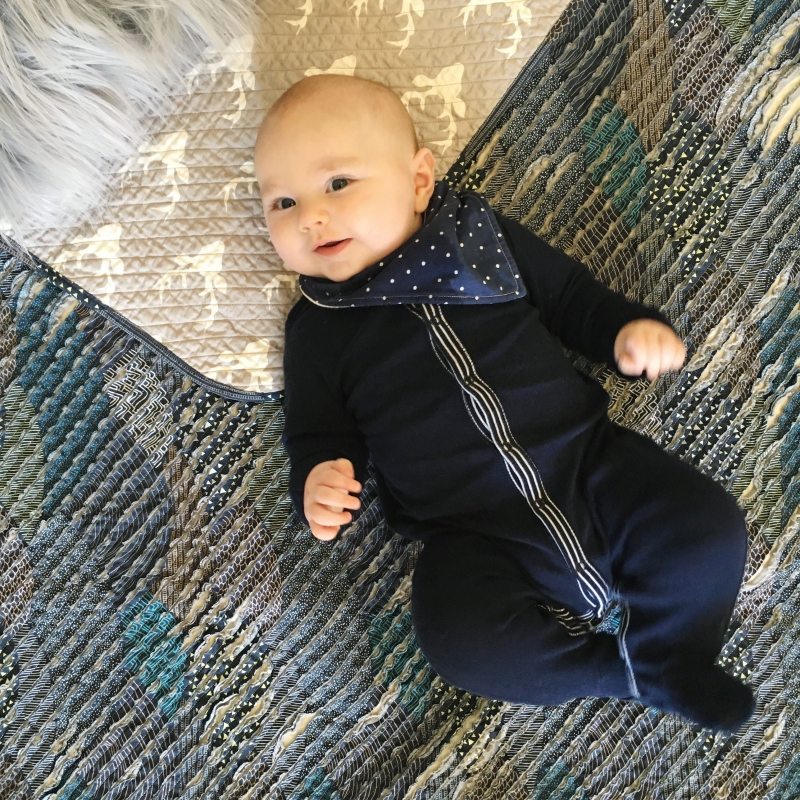 S E V E N
I love Spring. All of my favorite stores are already getting their inventory in and I recently ordered some new clothes from baby gap (see my picks here). I spent some time this weekend going through Harper's closet. It's so bittersweet putting her old clothes away. I cleared out items that didn't fit anymore or that were out of season and I have to work on her dresser next. And don't even get me started on the artwork…I'm planning to do a little gallery wall in her room but it's slow comin'.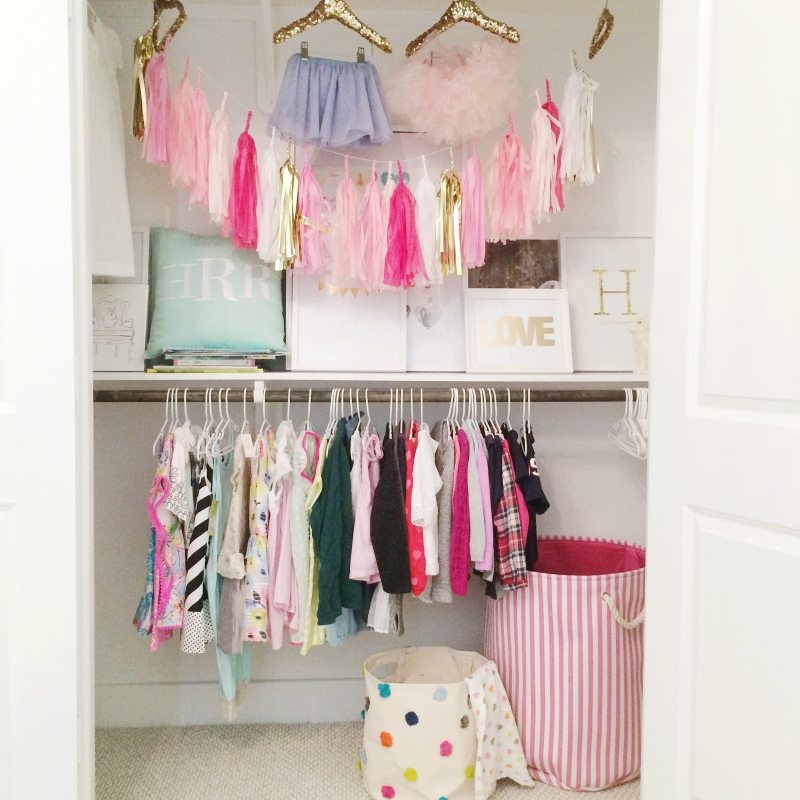 monogrammed pillow  c/o  |  pom pom bin  c/o  |  gold sequin hangers c/o  |  pink striped bin- homegoods  |  bunny on chair print c/o
|  pink and gold tissue garland
E I G H T
Harper is interacting a bit more with Lincoln these days and I can't wait for the day they can play together. I also can't wait to hear their conversations. These two sure make my heart full, tantrums, crying and all.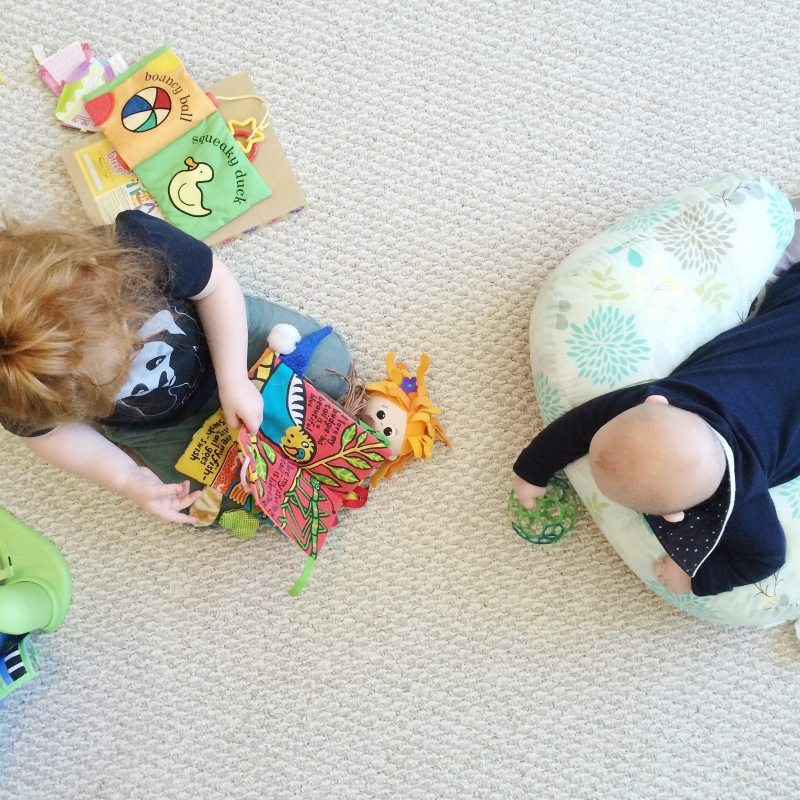 Happy Sunday!