The fourth month of a baby's life is equal parts fun and frustrating. They're finally learning, discovering and developing more but it's also four weeks of the dreaded sleep regression, which is not a myth (even Harper who was a total unicorn baby went through it).
At the same time, Lincoln is just such a smiley and sweet baby, how can I be annoyed at the lack of sleep when the first thing he does when he opens his eyes and sees me is grin like he's missed me all night? His sweet little smiley cheeks get me every time!
Here are Lincoln's four month stats:

Weight/Height:
At his recent appointment, he weighed in at 16lbs, 11oz…BIG! He's in the 75th percentile for weight, the 81st for height and the 28th for head circumference. He is getting heavy to carry around but I love sweet baby rolls more than anything!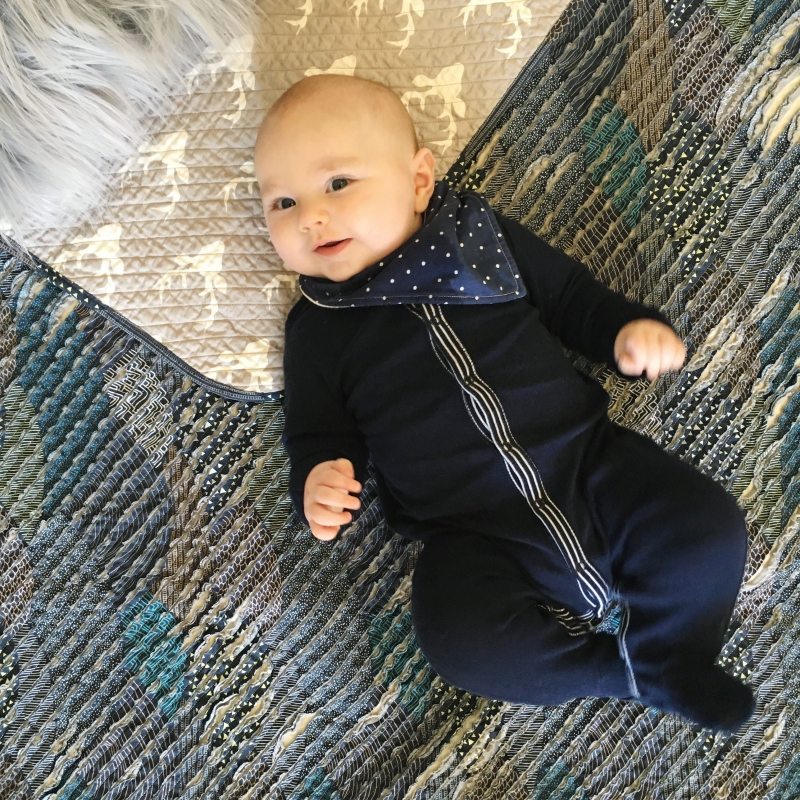 Health:
I'm knocking on ALL THE WOOD while typing this, but L has not gotten sick since starting daycare. He has a runny nose sometimes but nothing major.
He does still get really gassy sometimes and even though I'm fully dairy-free and he has improved tremendously, he will still have a bad diaper here and there. Our pediatrician told me not to stress about it since he's growing and sleeping well.
We are dealing with a yeast infection on is skin right now and he is on medication for that. I hope it clears up soon and am thankful it's not in his mouth! We think me being on antibiotics may have caused it to worsen.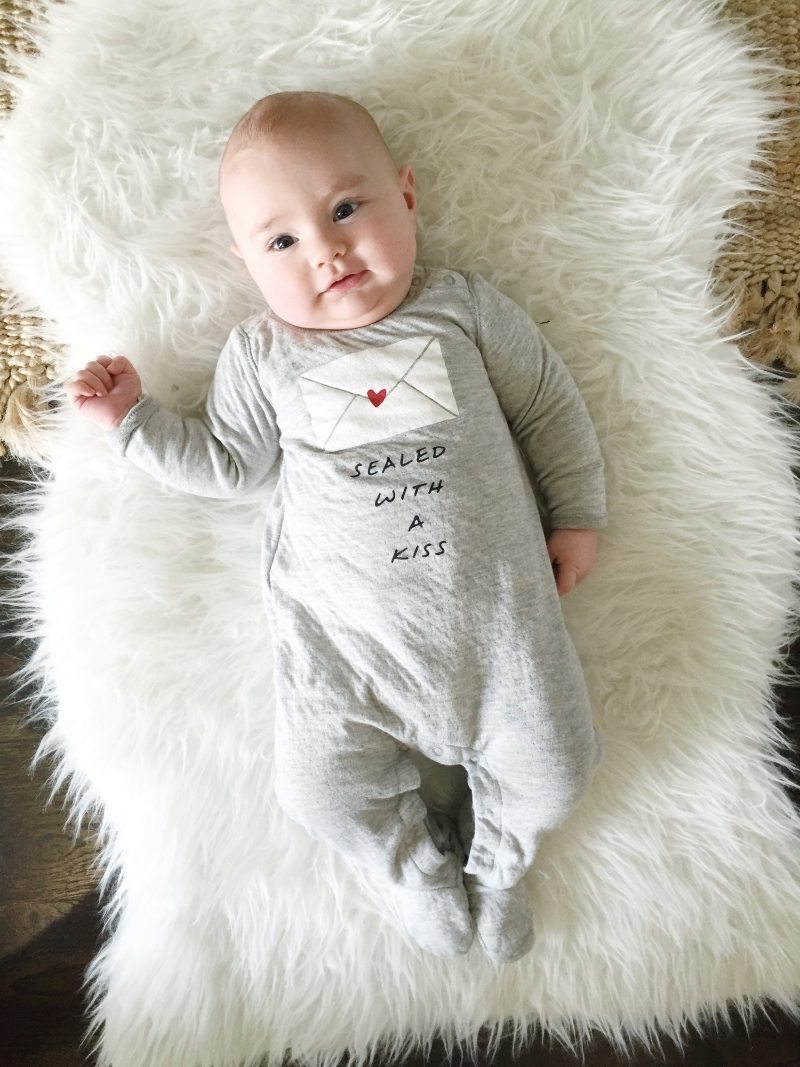 Nursing:
I'm still mostly pumping— twice a day at work and three times at home. I nurse in the middle of the night and sometimes on weekends. So convenient and he still nurses great!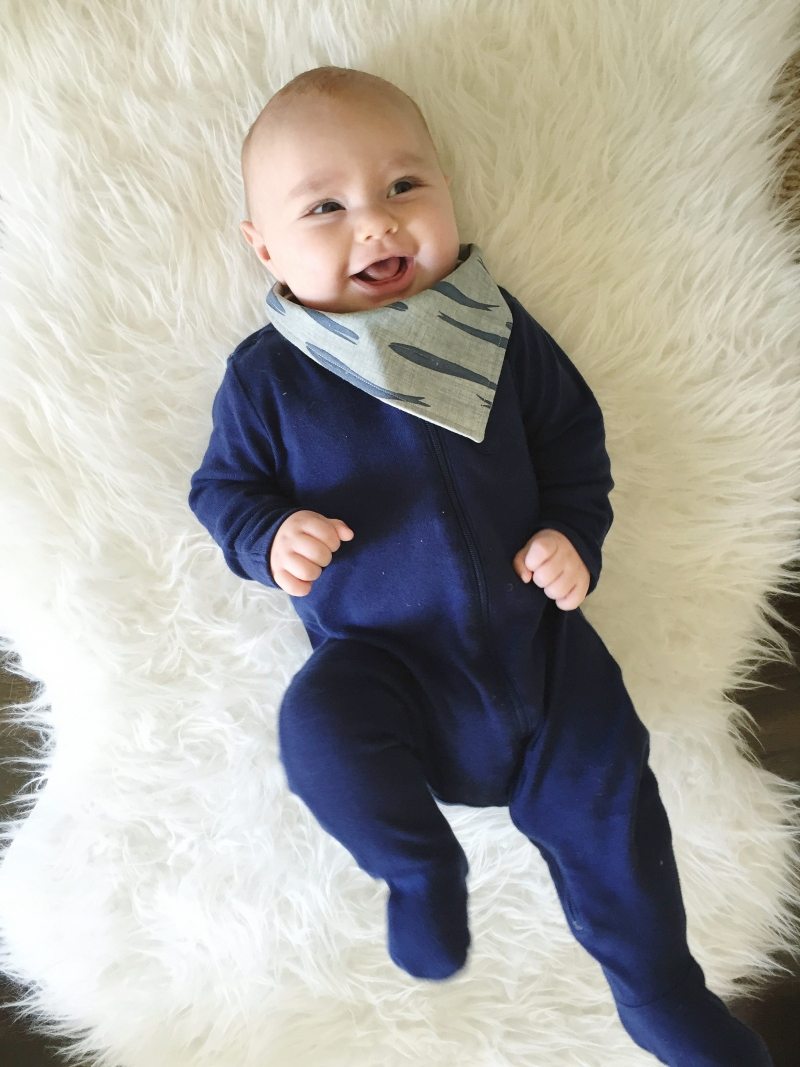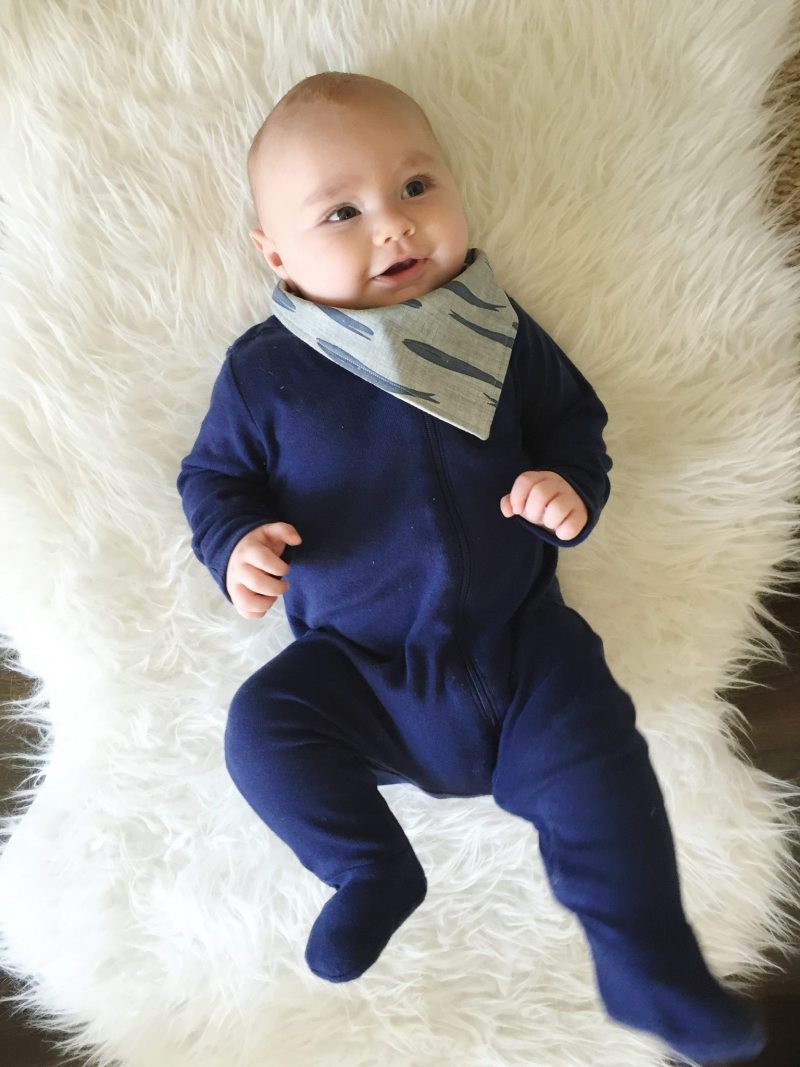 Sleep:
Oh boy. This month is a write-off. Lincoln usually wakes up between 11:30-12:30 to eat again and then again between 3-4:30. Lately he's been waking up crying and he will even refuse to nurse sometimes. Poor baby, all tht helps is just holding or rocking him. I hope his sleep gets better next month!
We are transitioning him from the Woombie to the Love to Dream Swaddle Up and so far that's going well!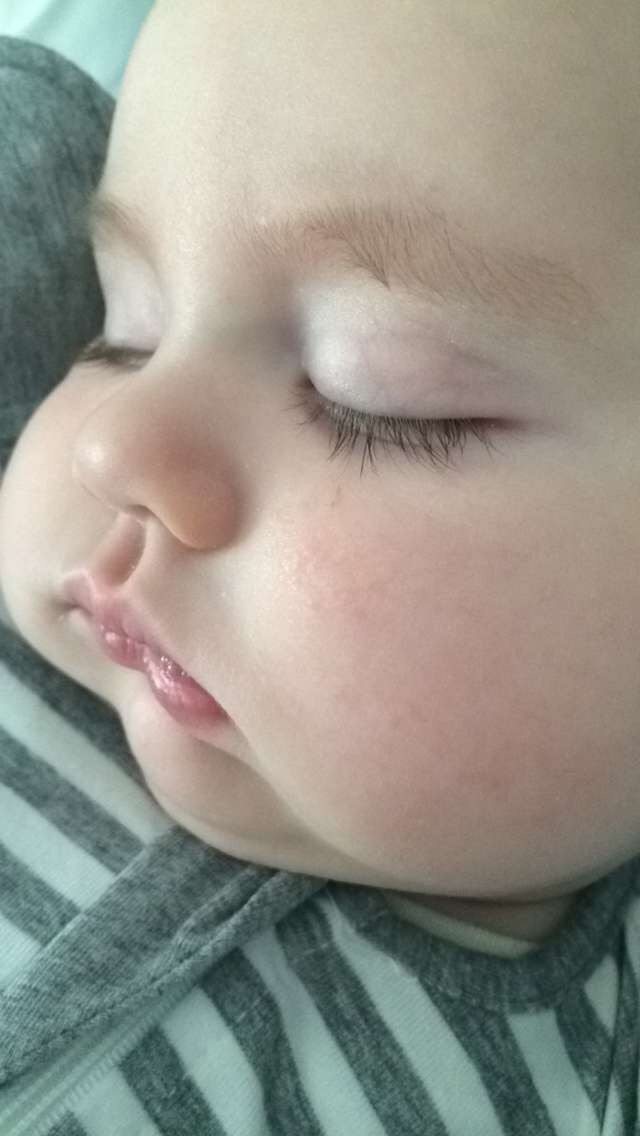 Likes:
Sitting up (with assistance), smiling, laughing at his sister, grabbing his toys, eating his hands, drooling excessively, kicking his legs, his piano mat, tummy time for five minutes or less, being carried, being cuddled, attention, baths.
Dislikes:
Gas, being startled, when you're holding him the "wrong way" for his mood.
Clothes:
He's in size 3 diapers and 6 month, 9 month and 6-12 month clothing.
Crying:
When he's over-tired, hungry, needs a change of scenery, etc.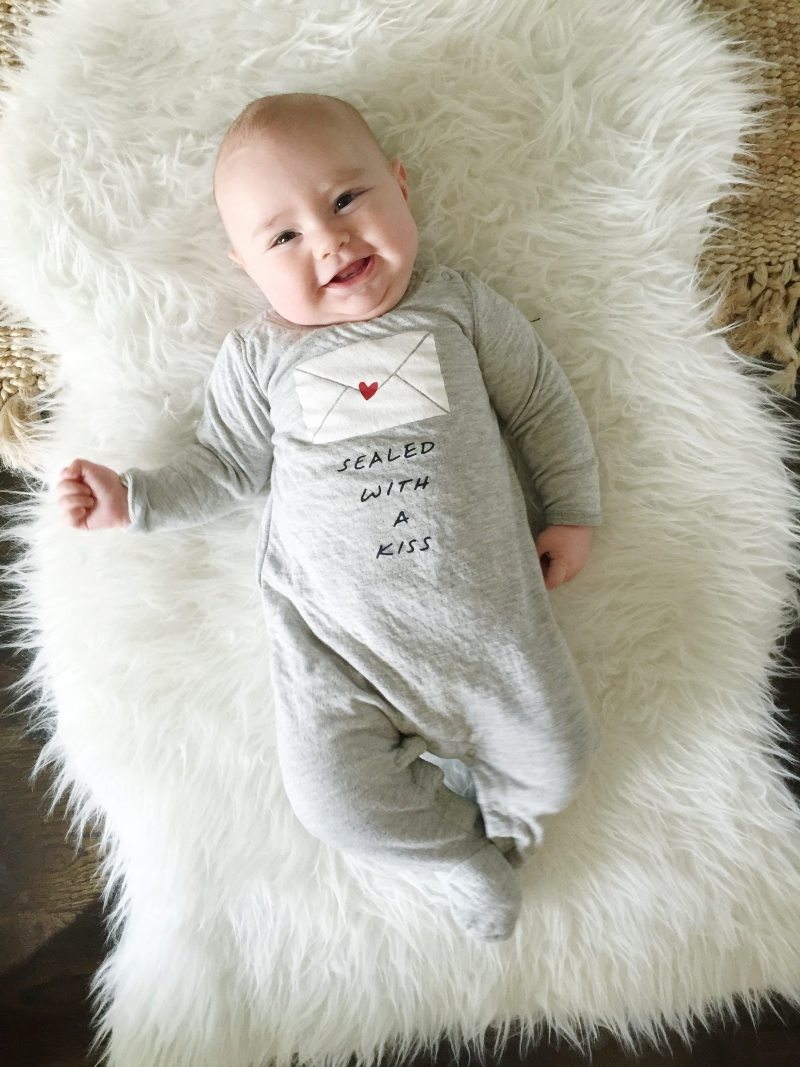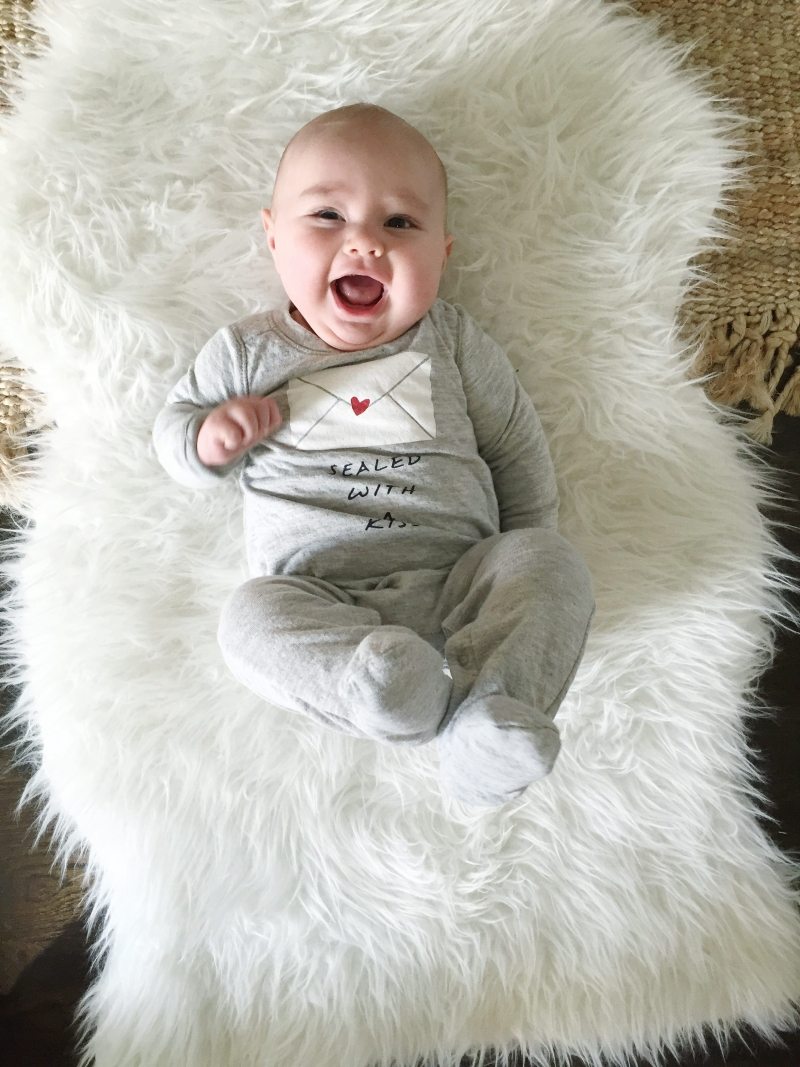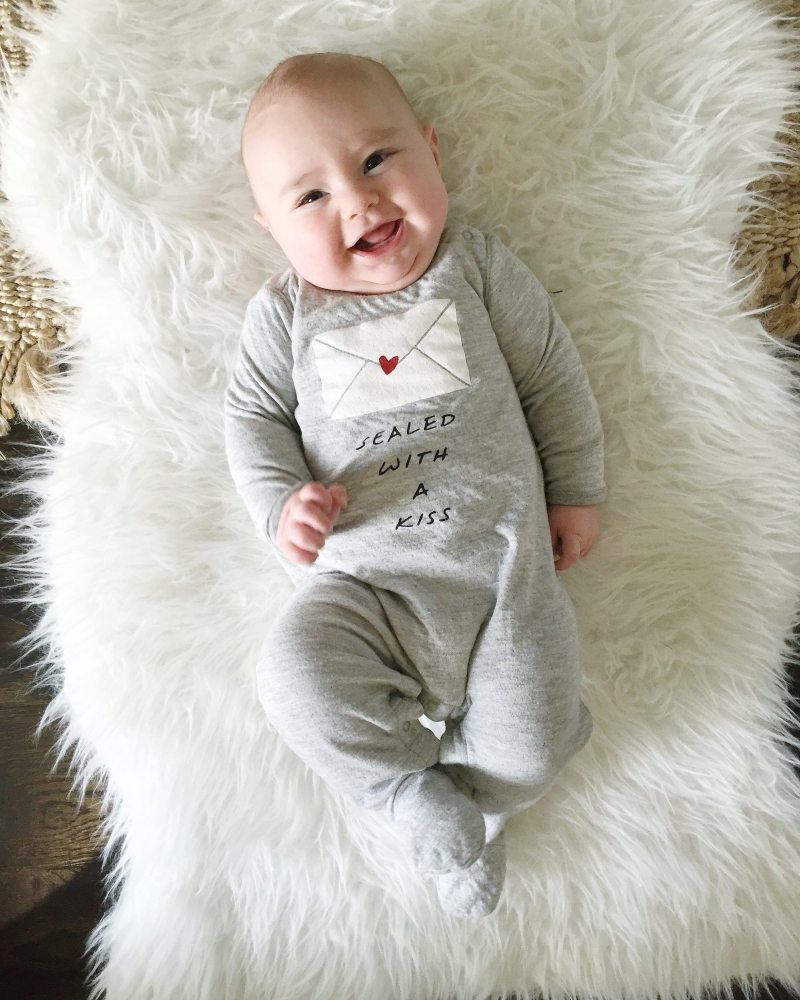 Milestones:
He is getting so much stronger with tummy time! He has rolled with assistance but still working on doing it on his own. He is grabbing toys, brining his hands together, brining toys to his mouth, has found his feet and lets out laughs (mostly when his sister pays attention to him).
Nicknames:
Linc, Lincy, "baby Lincoln" (what Harper calls him)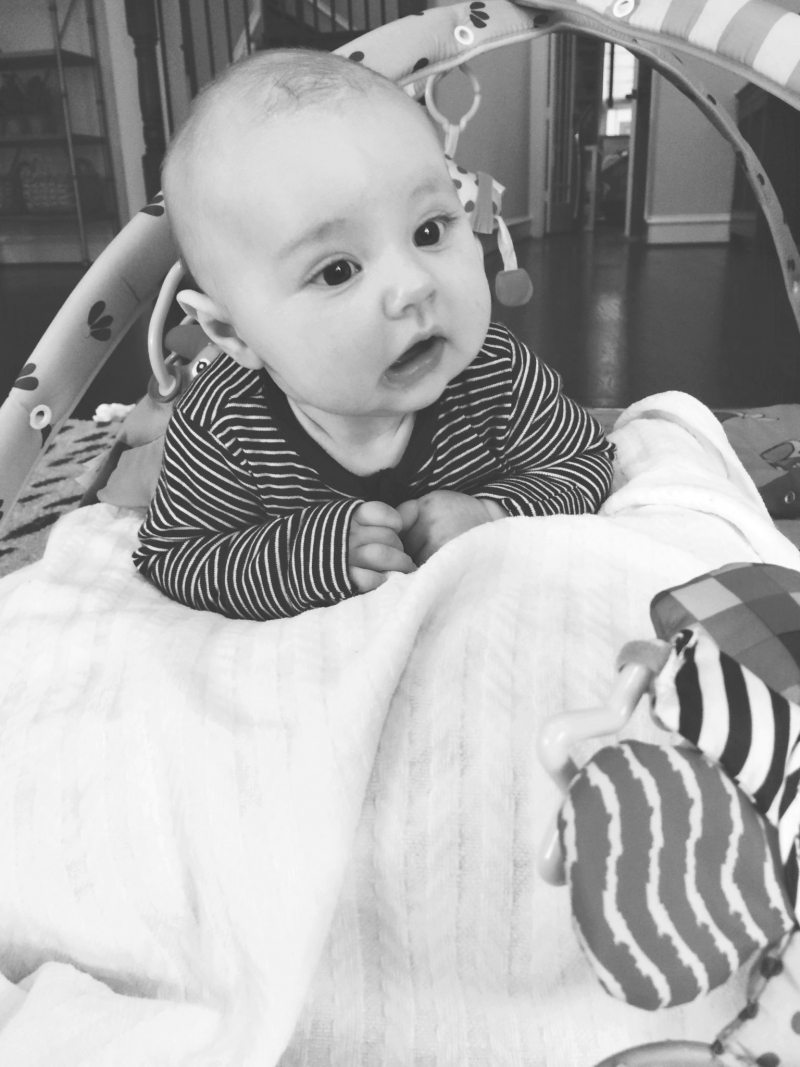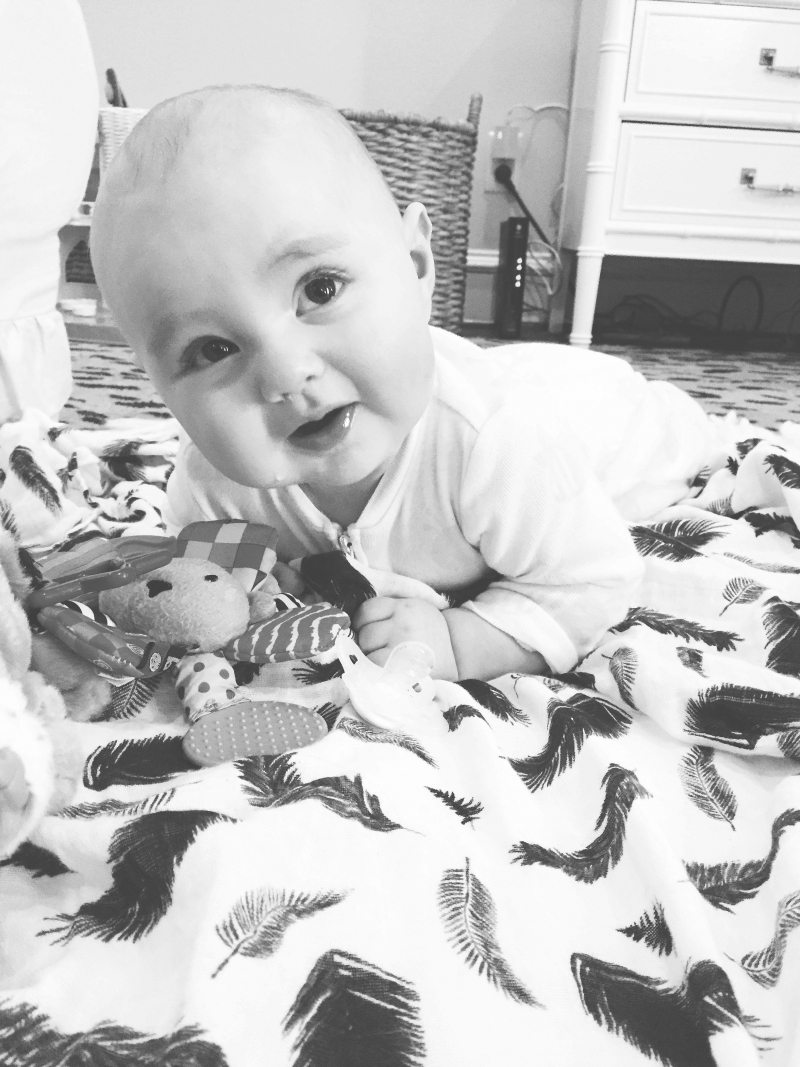 Postpartum:
As each month passes, I'm feeling more and more like myself. My clothes fit great and though my body isn't toned at all, I feel as good as someone who gets limited sleep and no exercise other than chasing a toddler can feel.
I came down with mastitis a few weeks ago and was on antibiotics for that. I didn't think to take a probiotic at the time and the results were awful. My stomach was so messed up and bloated I looked 14 weeks pregnant again. As soon as I was done the antibiotic cycle and got on probiotics, everything was fine and went back to normal.
I am losing a TON of hair this time around. I mean, my poor drains. I actually had to buy one of these because I lose so much hair. Help!
I am also so so so thankful for coffee.

Thank you God for coffee.

Amen.
ITEMS FEATURED IN THIS POST:
BANDANA BIBS 
SEALED WITH A KISS ONE PIECE
LOVE TO DREAM SWADDLE
CUSTOM QUILT