Happy Sunday! We had a great weekend celebrating Kevin's 40th and Father's Day, which happened to fall on the same day this year! We went out for dinner Saturday and enjoyed a family day together at the pool today.
Our family is so lucky to have Kevin in our lives. It feels impossible to find the right words to describe just how much he does for our family and how thankful we are for his love, support and presence. Happy Father's day to the incredible man my children are lucky enough to call daddy!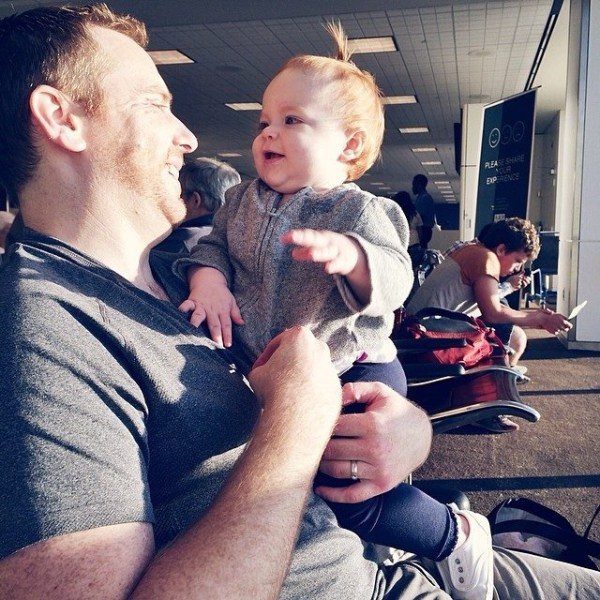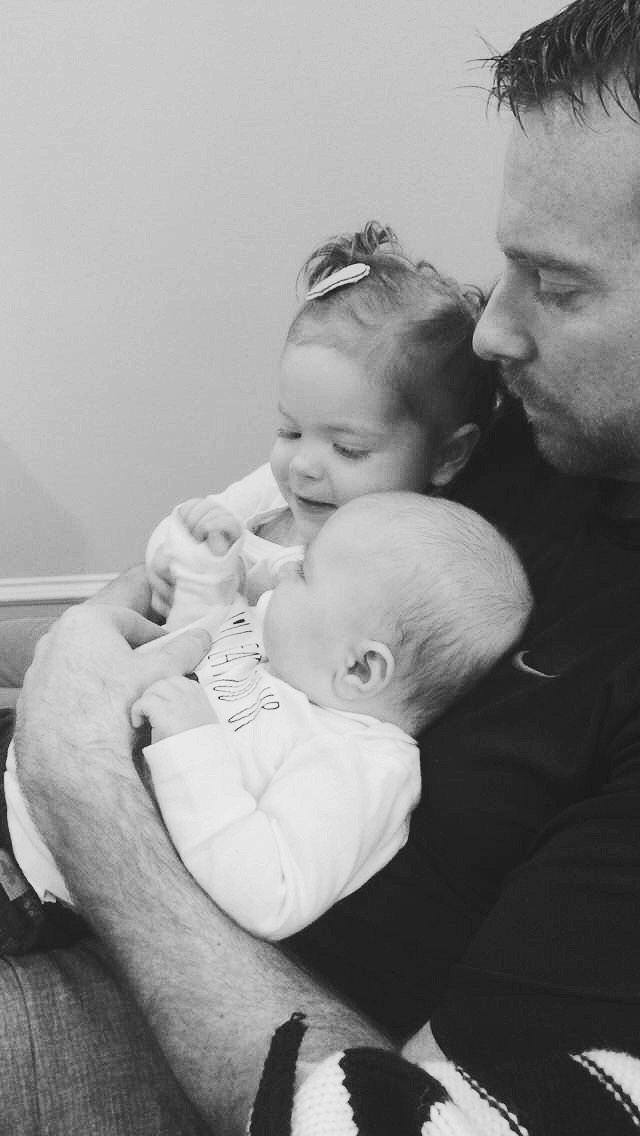 O N E 
In case you missed it, this lipgloss/lip treatment, recommended to me by Kristin is amazing and you kind of need it. It's clear and applies super smoothly. It almost has a gel-like consistency but it's very soft. It's hard to describe the texture but it's unlike any lip treatment I've ever used. It heals your lips and makes them super soft and supple.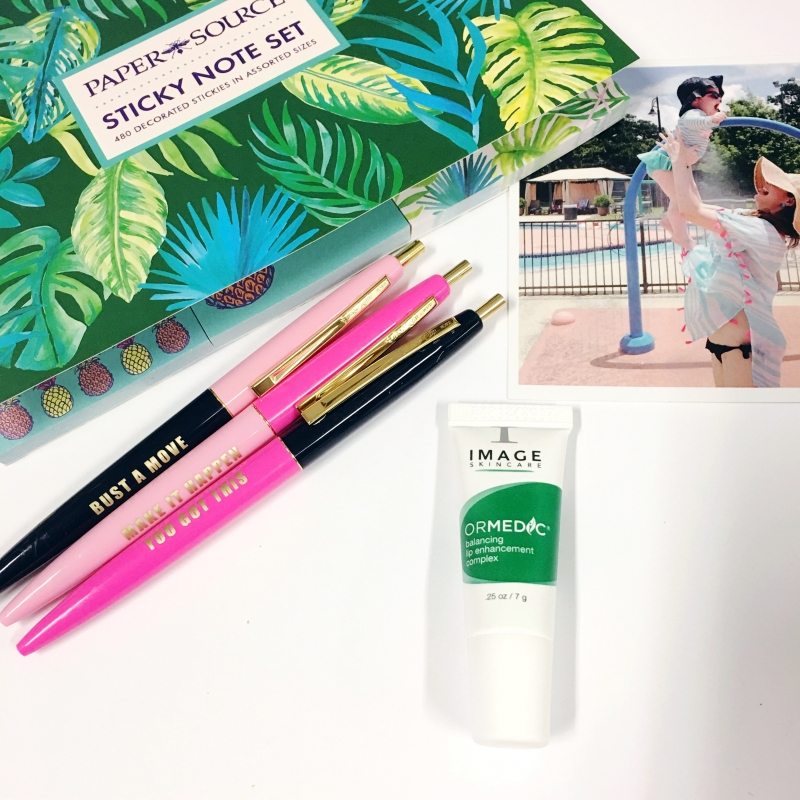 | image skincare lip treatment  |

T W O
I fulfilled my lifelong dream this weekend of taking my daughter to her first-ever ballet class. She did amazing and oh my goodness she looked too precious for words. Her bow is here and I found a similar leotard here.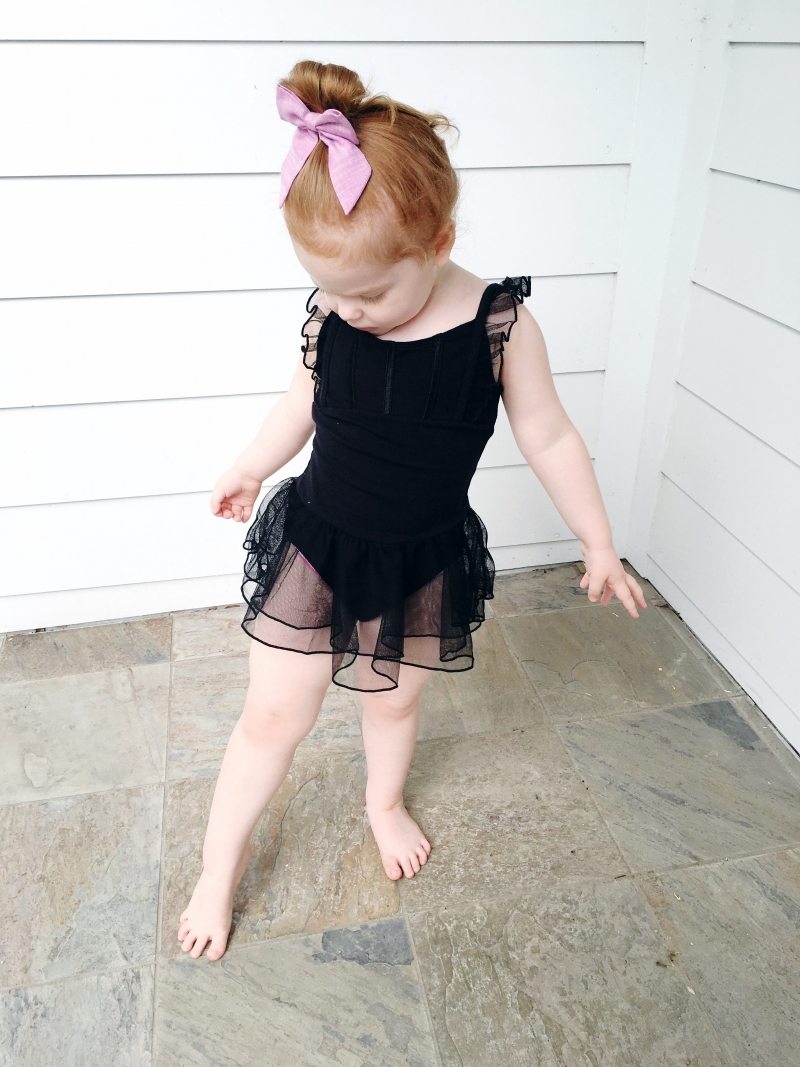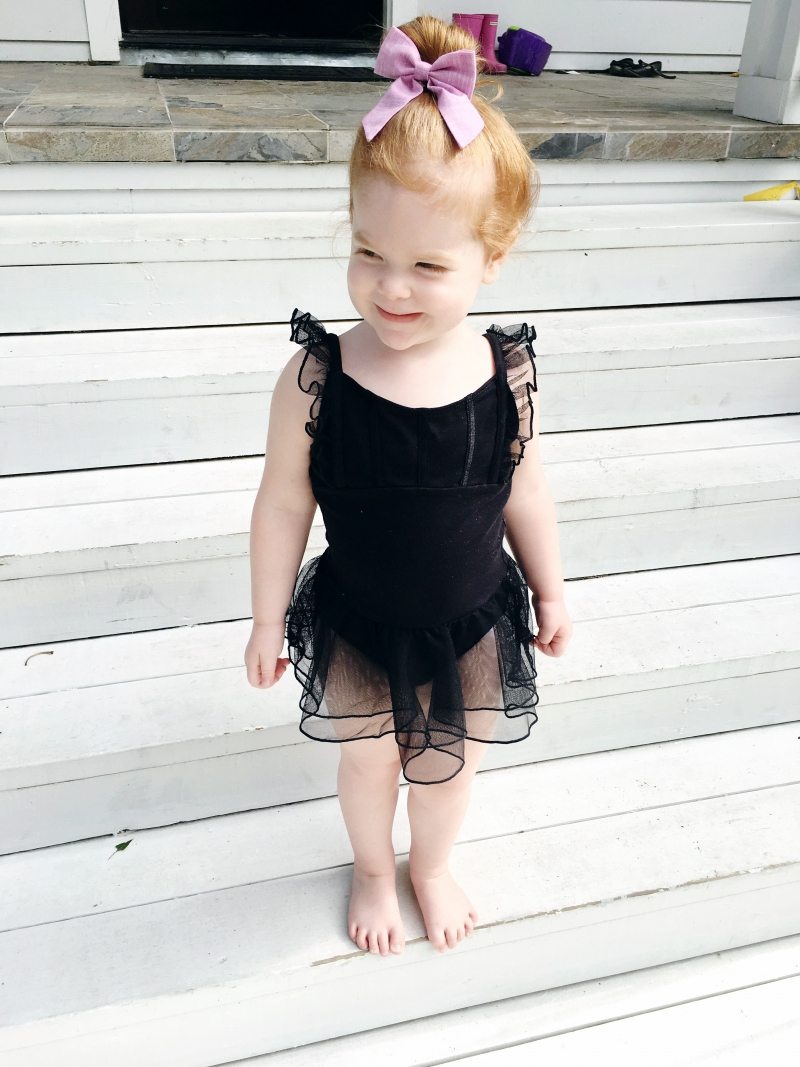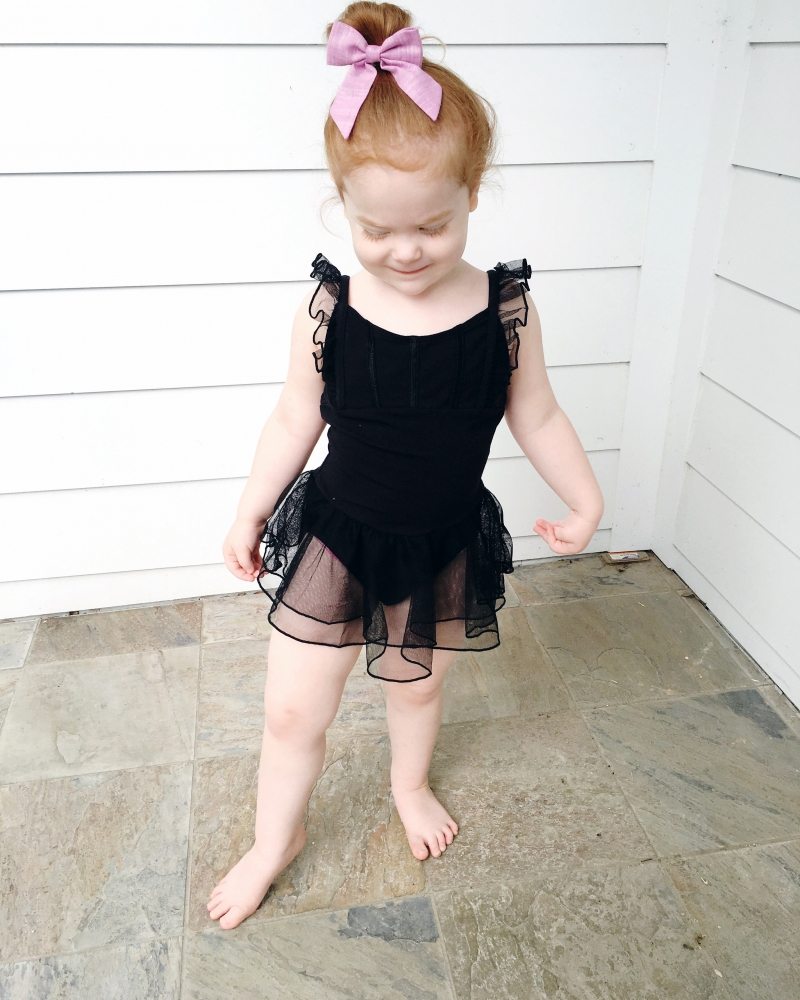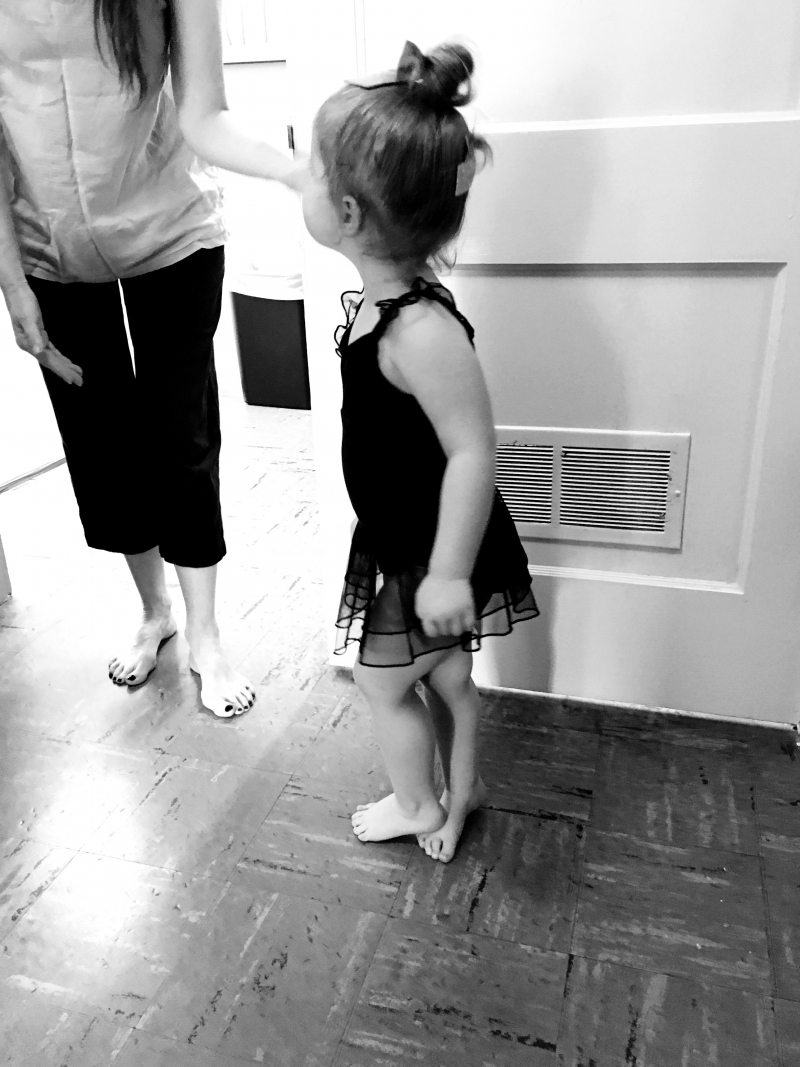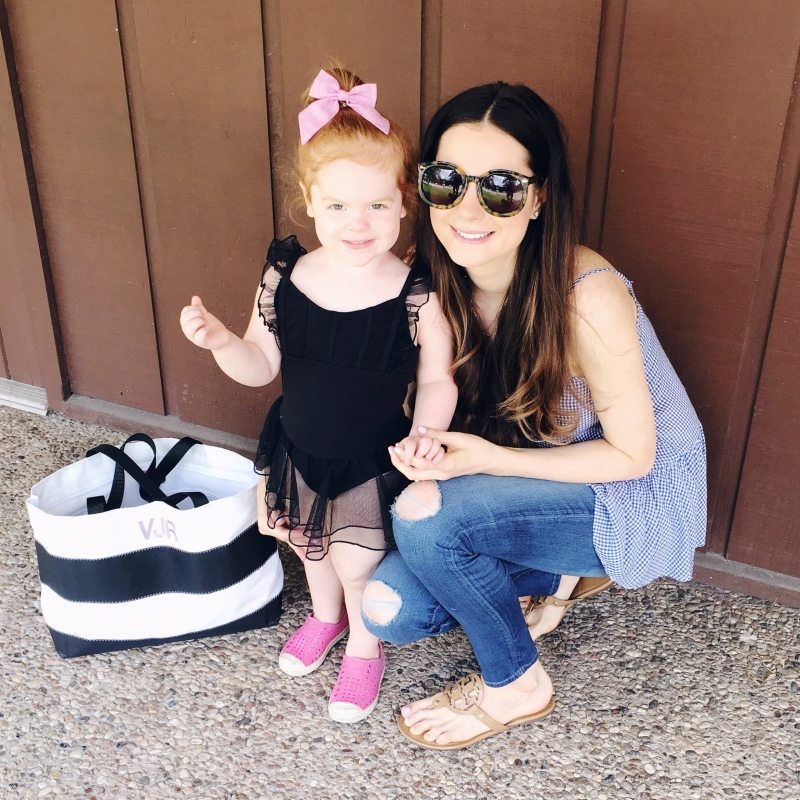 My mother in law got Harper the cutest pink tutu leotard for next week!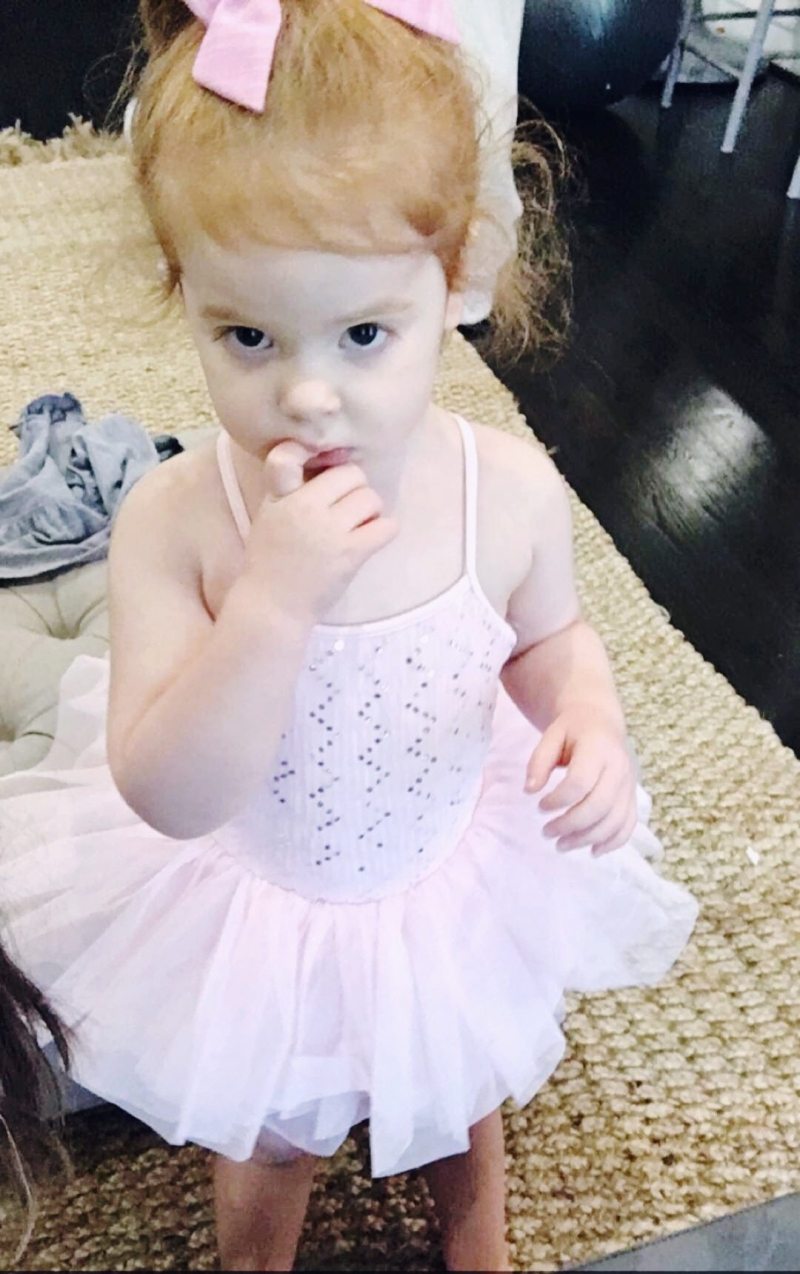 T H R E E
I got a trim on Saturday and my ends feel nice and fresh! Check out which hair products I've been loving lately, here. My sunglasses are here. My hair looks a lot lighter in this photo than in real life since the sun was shining on it.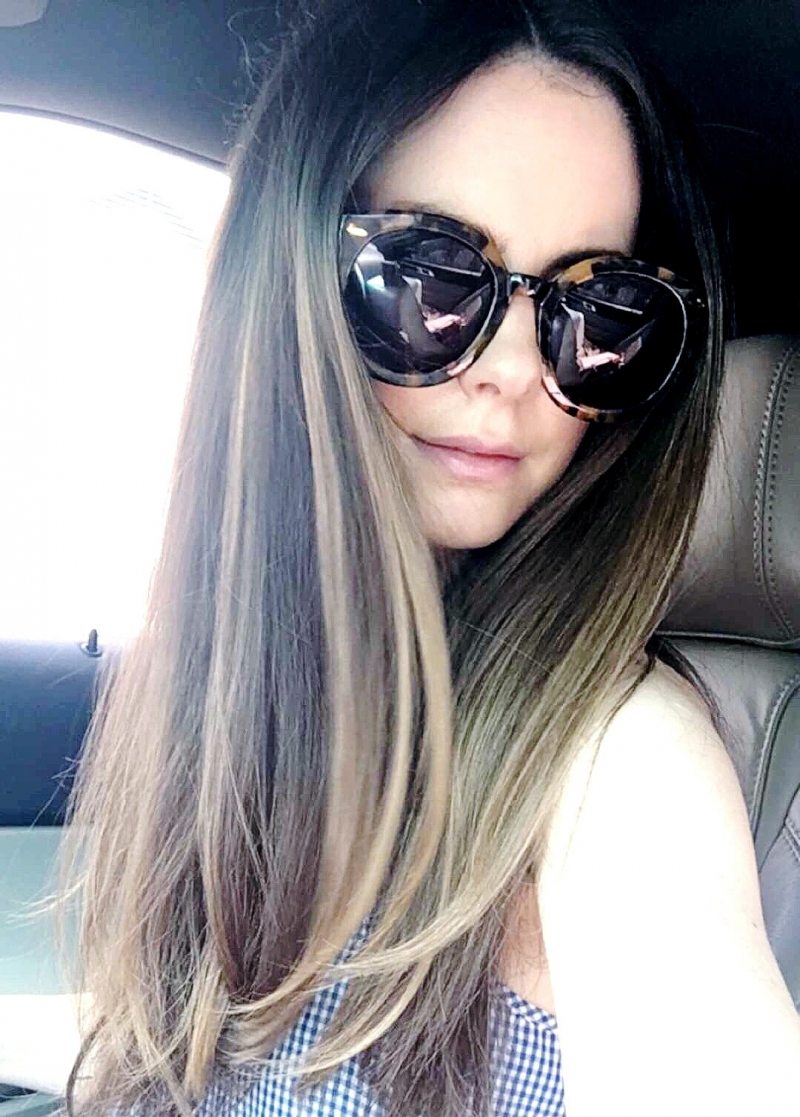 F O U R
I love wearing jewelry representing my children so I was thrilled when James Michelle Jewelry sent me this beautiful necklace with both Harper and Lincoln's names. It also has a little gold disc with a heart and a pearl. The necklace I have is their "all in one" necklace. I can't wait to wear it this week! A note on ordering— I had mine changed to a block font and chose to have one extra disc removed.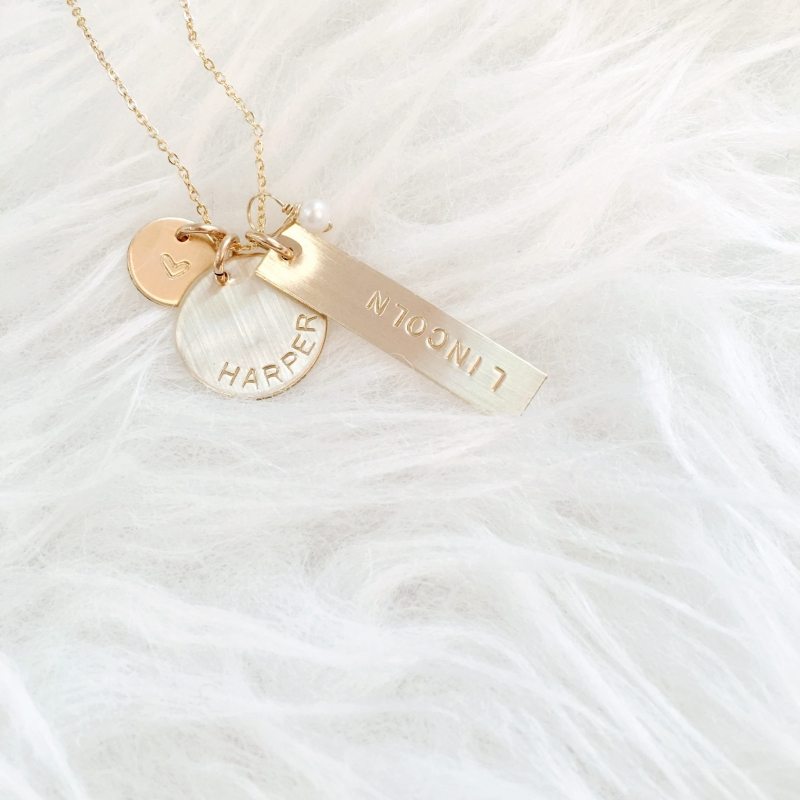 F I V E
We enjoyed a fun Father's Day/birthday together at the pool with my in-laws and the kids. Harper was a little fish and was in the water practically the entire time. Also, my swimsuit is on sale here!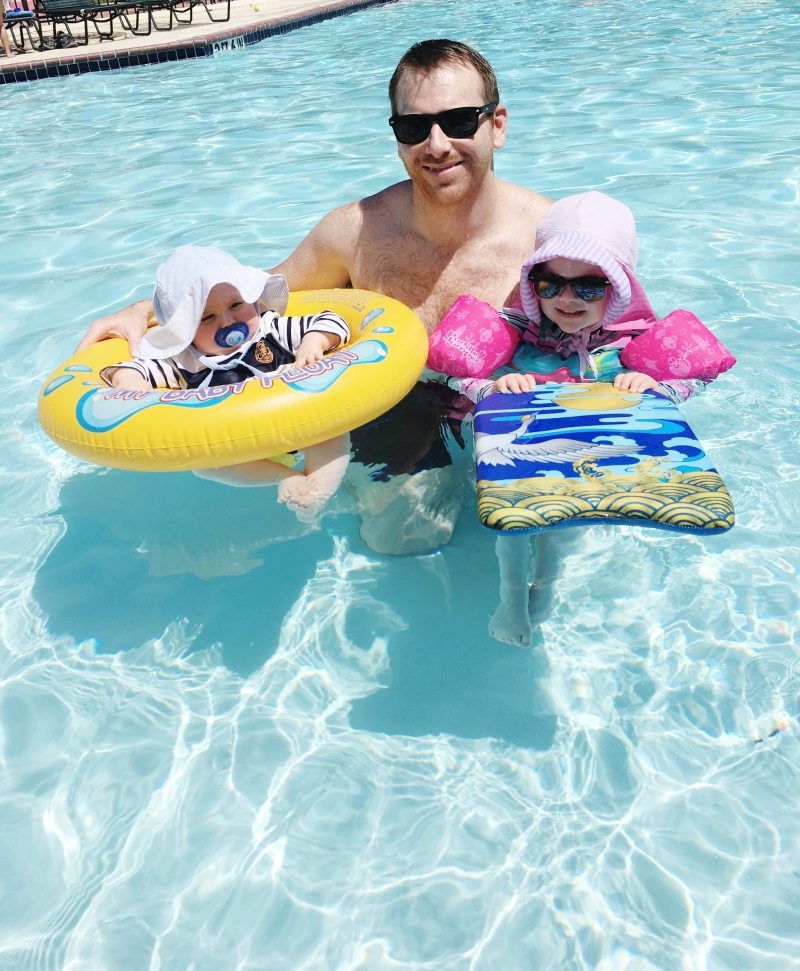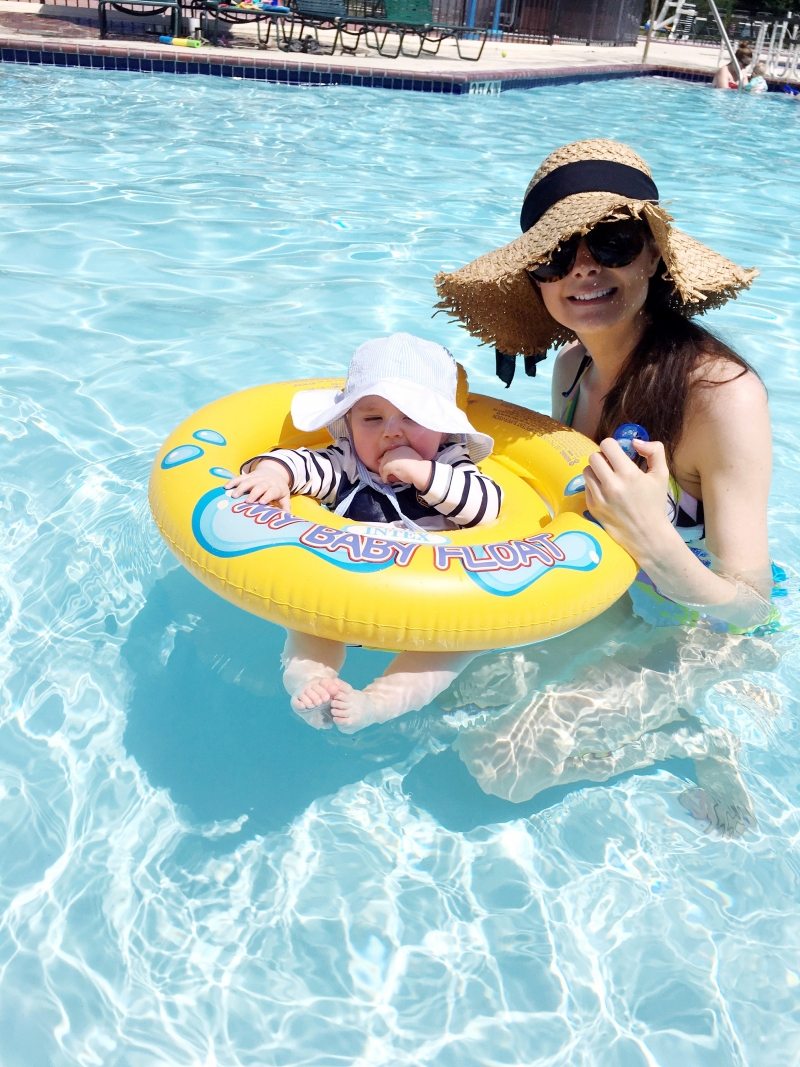 #thestruggle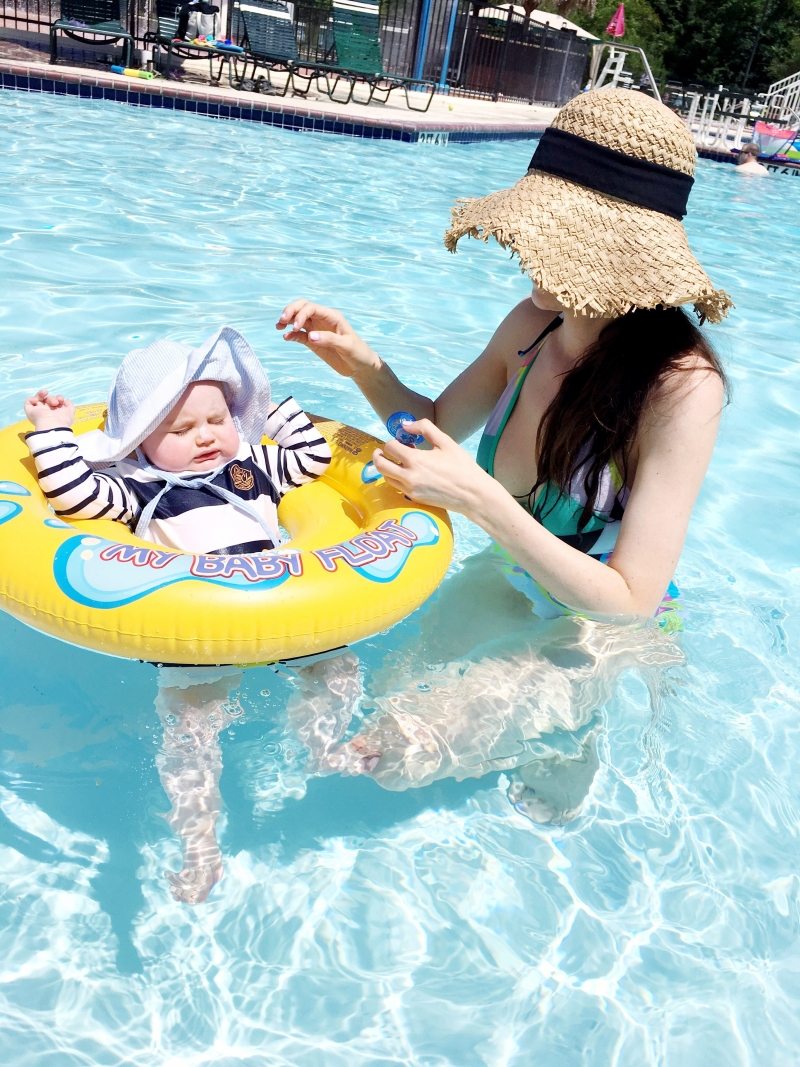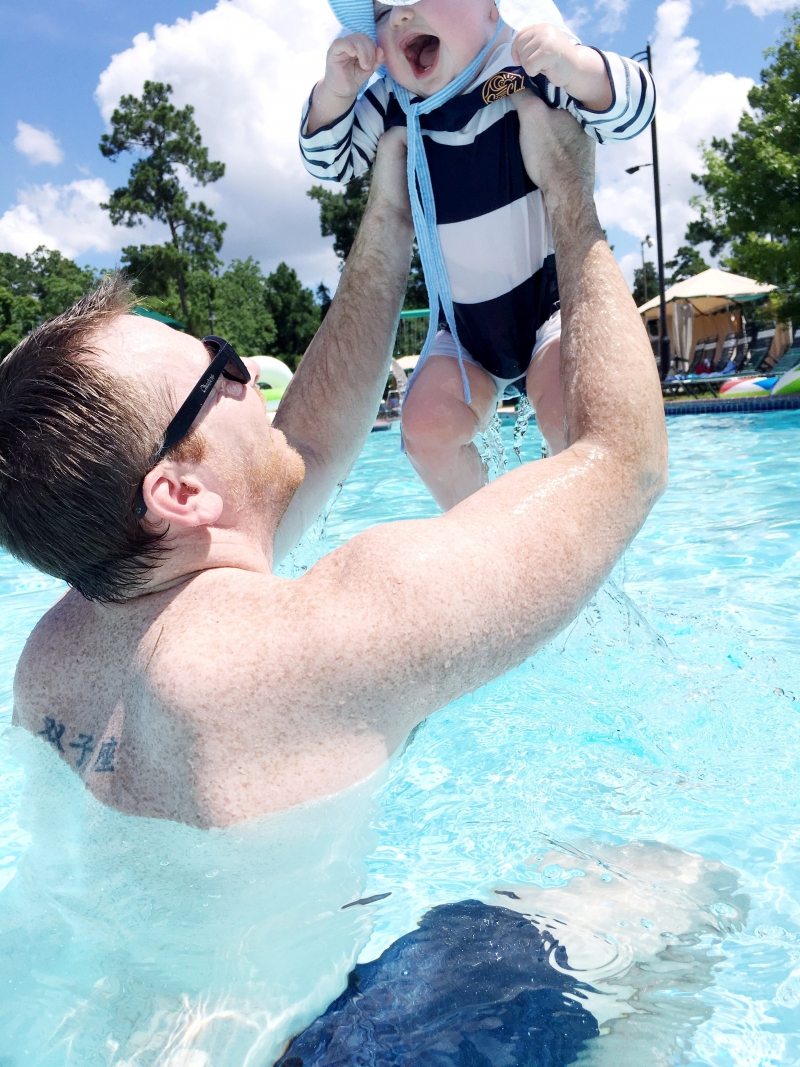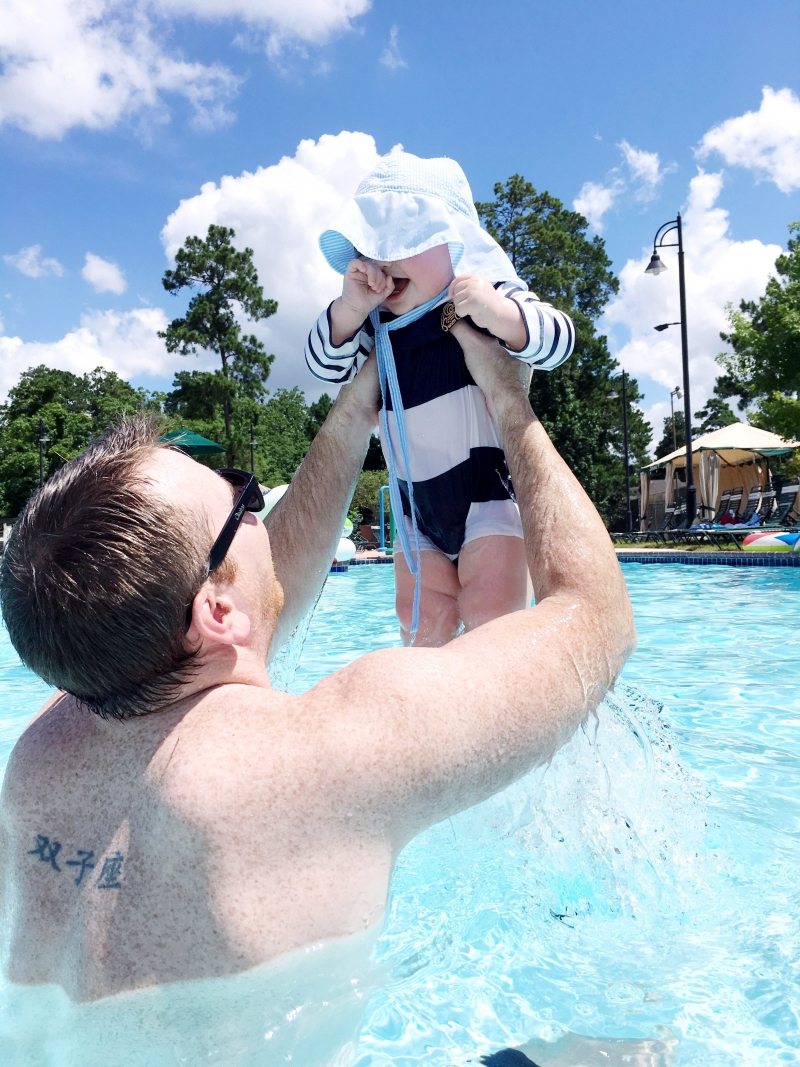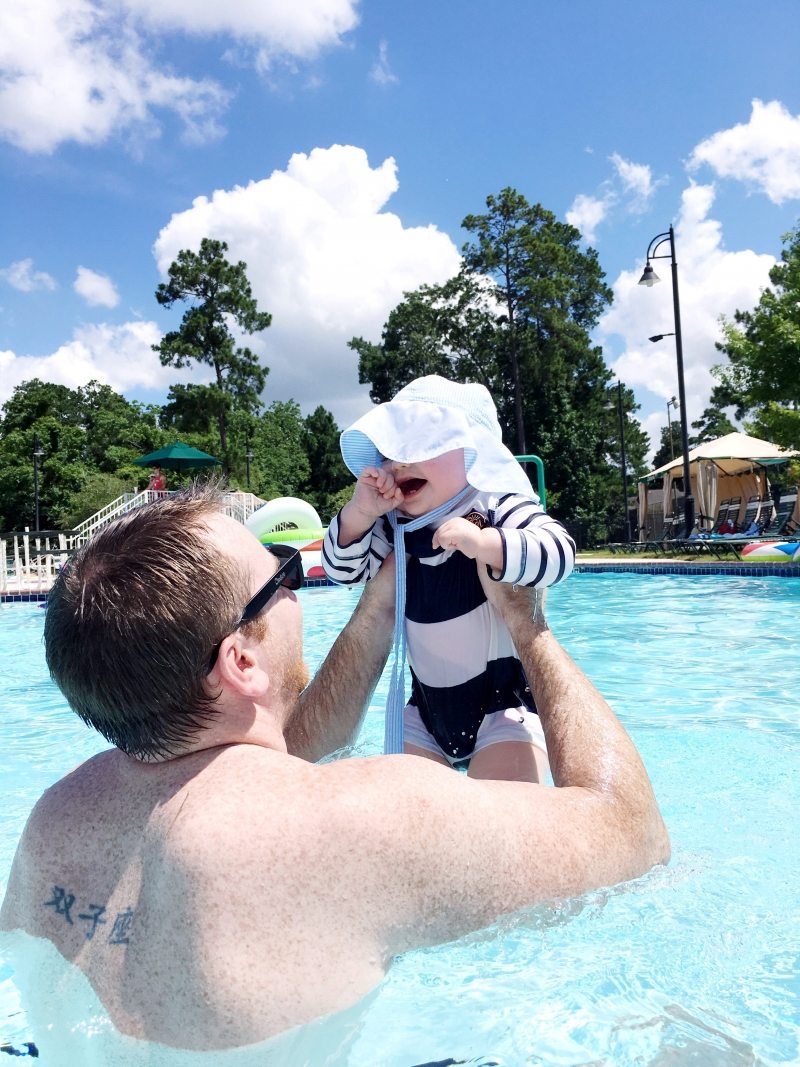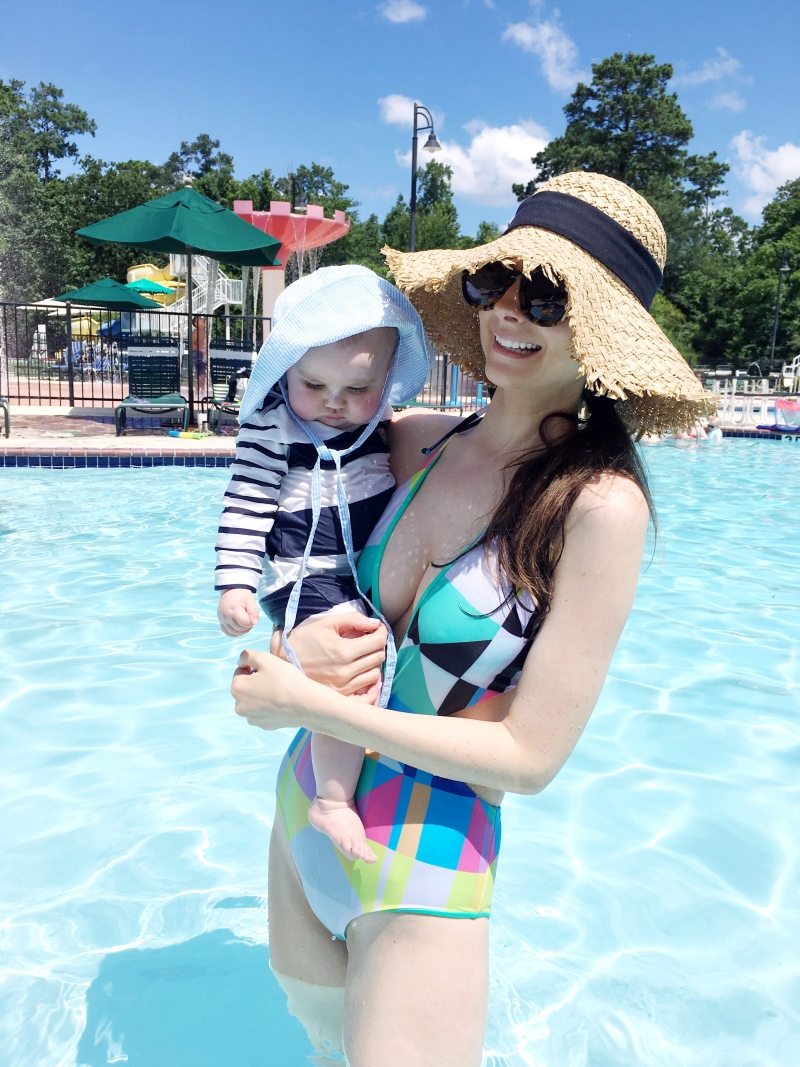 hat  |  sunnies  |  swimsuit (ON SALE HERE)
kids sun hats- c/o The Beaufort Bonnet Company

I hope you all had a wonderful weekend!