|  red and white cozy sweater robe  |  
I'm so excited to share some of my recent beauty faves with you ladies because I've found a few game-changers lately and this post may help you decide what to splurge on this holiday season.
I'm going to jump right in with some reviews of new products (and a few tried-and-trues) I've been using for weeks, months and years. You can purchase all of these at Nordstrom with free shipping, which is a huge bonus since most beauty retailers have a minimum for free shipping. Nordstrom's beauty section has literally everything you'd ever need for your hair, makeup, skin care, nails and more. Plus, there are so many great gift sets out right now for the holidays and these are always such an incredible value— you'll often get several full sized products for half the price! You can view Nordstrom's beauty gift sets here!
Now, let's get into the reviews…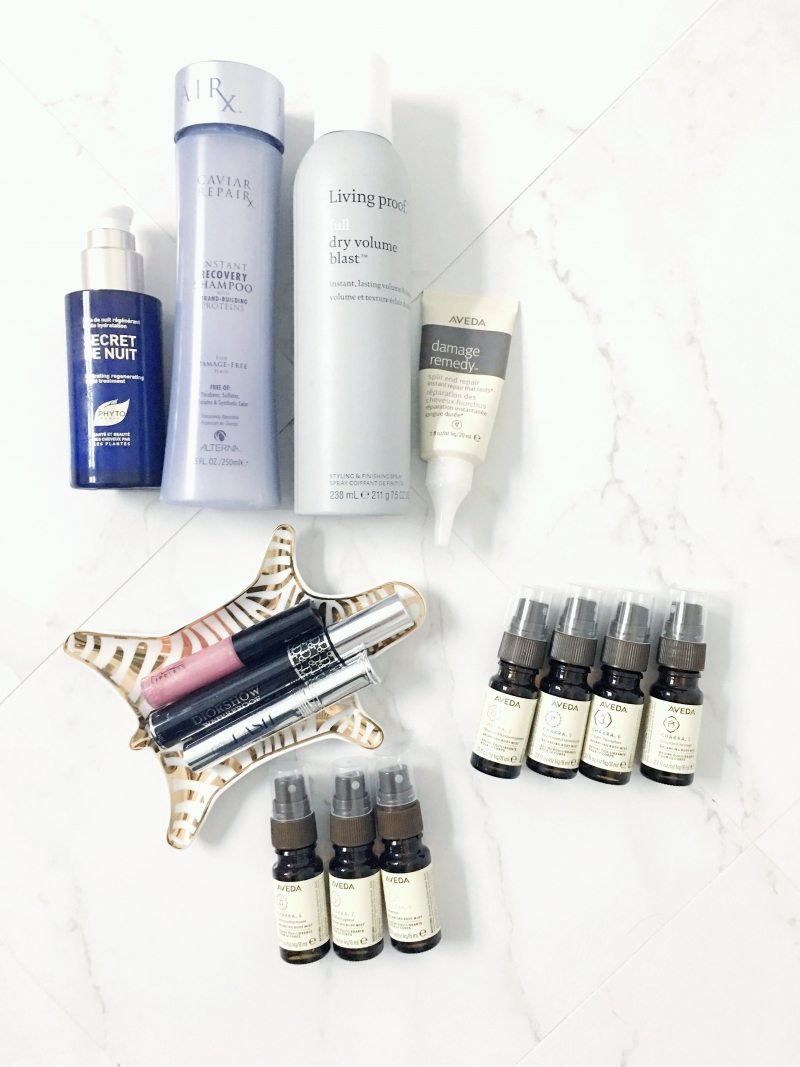 P R O D U C T #1  NEULASH
If you watch my Snapchat, you'll know that shortly after I had my eyelash extensions removed and was subsequently taken aback by how many lashes I had lost/were broken, I ordered  a product called Neulash. It's a lash conditioning product that promises to strengthen, condition and grow your own lashes (without a prescription!) I knew I had to buy it as soon as I saw some of my blogging friend's lashes— they told me they used Neulash and their lashes seriously looked like lash extensions they were so long and thick!
I had to wait a few months to start using it since I was still pumping at the time I purchased it, but I've been using it nightly for nearly a month and I love it! I can tell that my lashes are in better condition and yes, they do look longer. It takes about 8 weeks to see full results, but it's nice to already see an improvement. I'm noticing that more and more women seem to be using lash serums than ever before as part of their beauty routines and I totally see why— they're easy to use (one swipe of product applied nightly on your lash line after you've cleansed your face) and they work! Lash serums are a splurge, but they're much cheaper than lash extensions with much lower maintenance. It's something you can do at home with great results.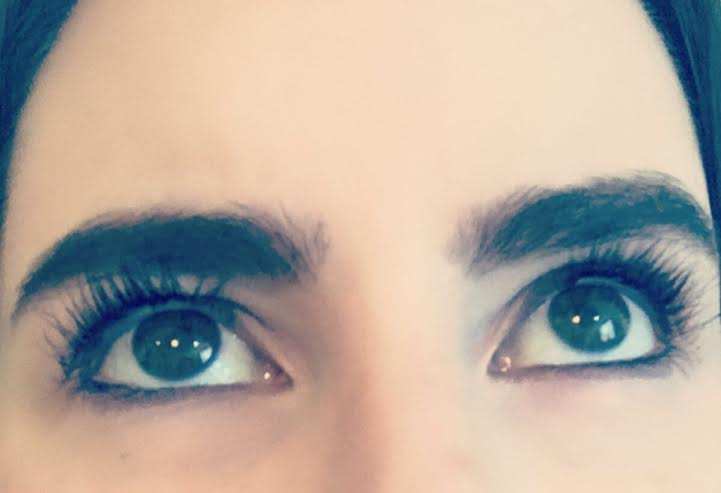 (my lashes after 3.5 weeks of Neulash w/ mascara)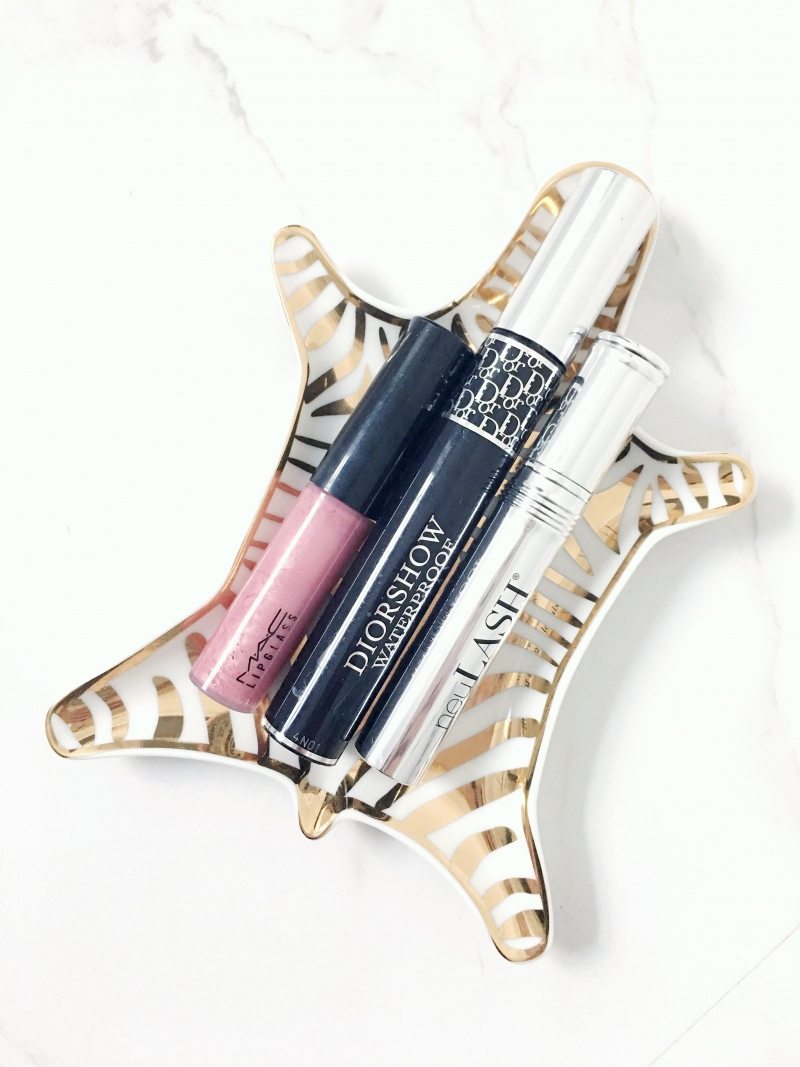 P R O D U C T #2  ALTERNA CAVIAR INSTANT RECOVERY SHAMPOO
I used Alterna's Caviar shampoo years ago and I remember loving it. They came out with a new version called "instant recovery" and lord knows, my hair needs exactly that. I've talked about this ad nauseam at this point, but my last pregnancy/postpartum period really did a number on my hair. I have lost 1/4 of my hair and there are areas at the crown and top of my head where I suddenly started to have thick, wiry an unruly hairs. My hair has never felt like this before (nor have I ever lost so much) so I've been trying to find products to help restore its condition.
The instant recovery shampoo is rich and hydrating but doesn't weigh hair down. It lathers beautifully (and you don't need to use a ton) and smells great. It's a little on the pricier side, but I only wash my hair twice a week and as I mentioned, you only use a little bit of product.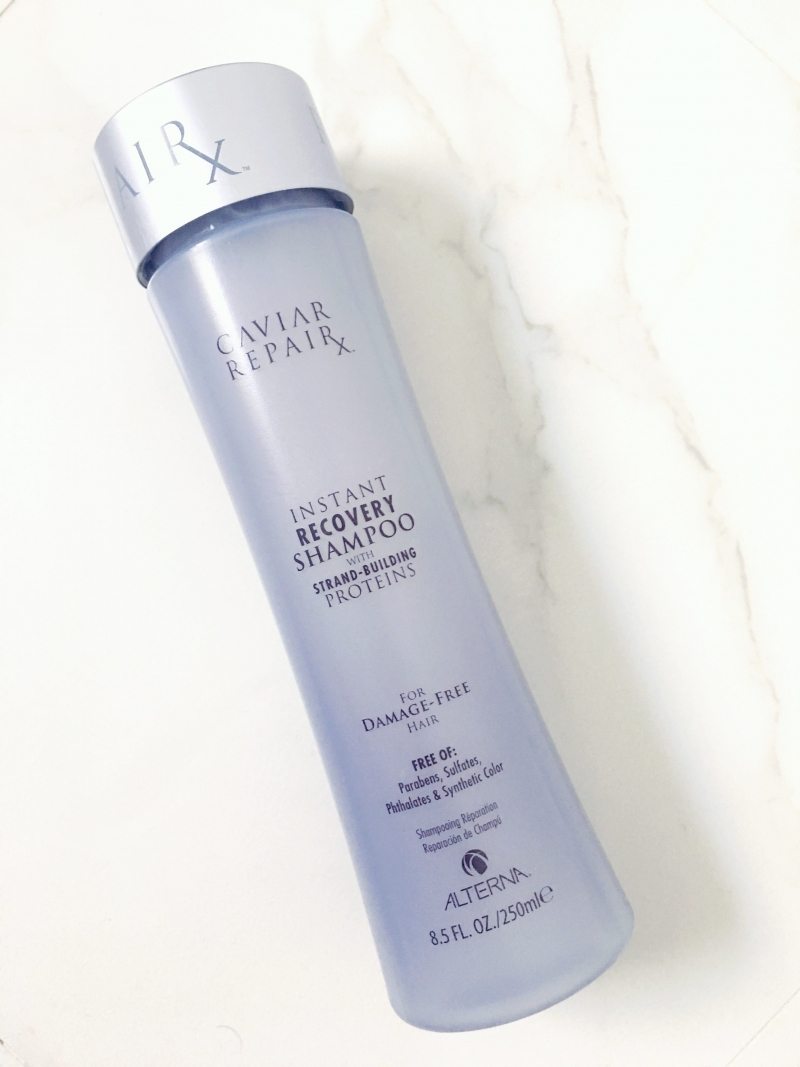 P R O D U C T #3 LIVING PROOF DRY VOLUME BLAST
I'm a longtime living-proof-a-holic. I've basically adored every single product they've ever created. So of course I wasn't surprised when their new volume/texture spray was a winner. I wasn't sure I needed this since I also have their dry shampoo (and pretty much every product in their "perfect hair day" collection), but I wanted to try it out for myself.
This product is designed to be sprayed as you are lifting up your roots in sections and also down the length of your hair to increase volume— and, spoiler alert— it works! I like to use this on second and third day hair and also to help revive curls I've brushed through.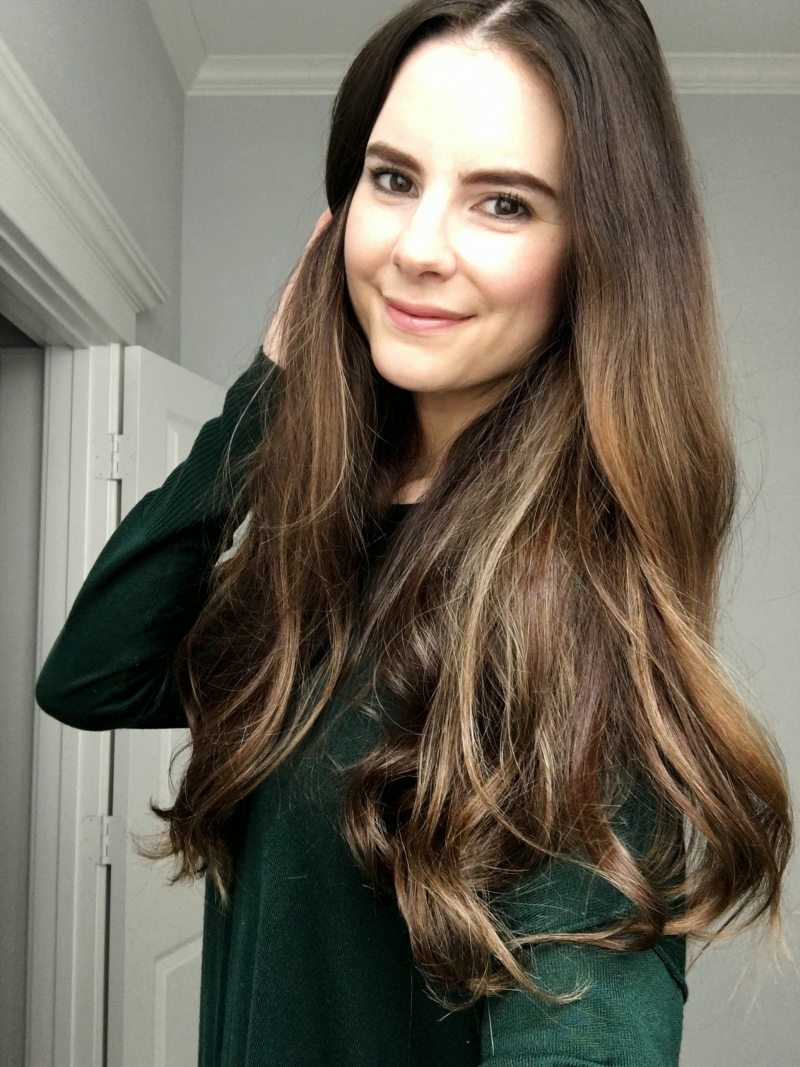 P R O D U C T #4  AVEDA BLANCING MIST GIFT SET
This set was gifted to me and at first I had no idea what these balancing mists were for. I read the pamphlet included inside the package and started to smell the different scents and I quickly became obsessed to the point where I now keep one set at home and one at my desk at work. A lot of my co-workers are obsessed too and come to my desk to get a spray of their favorite!
These pure essential-oil based sprays were created to balance the root chakra according to Ayurveda, the ancient healing art of India. I'll admit I don't know much about this ancient art, but they smell amazing and they do help me de-stress, focus and feel happier overall when I use them. The absolute best part is that they're essential oil-based so I can use them without getting headaches. I had to stop wearing perfume after having kids because smelling perfumes, candles and air freshners causes me to get a headache within minutes. But these, just like the essential oils I diffuse at home, do not affect me in that way at all. My favorite scent is Harmony, but to be honest, it's hard to even choose a favorite because they're all amazing.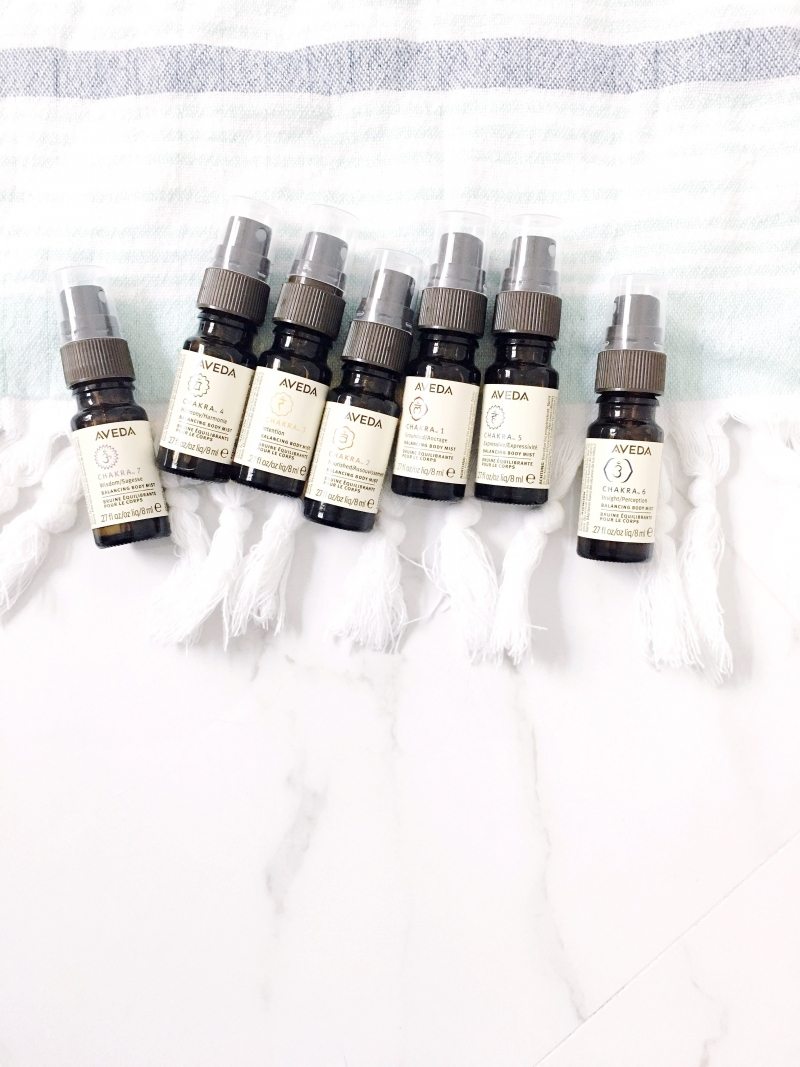 P R O D U C T #5 AQUIS HAIR TOWEL
Am I about to tell you that you need a special $30 towel, just for your hair? Sorry, but yes, yes I am.
You might remember I shared my new hair routine a few months ago, which involves washing it at night and blow drying the rest of the moisture out in the a.m. Well, the Aquis towel makes this process even speedier. So, here's the deal: this hair towel helps get more water out of your hair so that it reduces your drying time which means you'll spend less time drying it with heat. It also protects your hair from breakage and frizz by protecting your hair cuticle when it's wet.
I don't use any other hair towels anymore since getting this one. Aquis or bust. My hair needs all the help it can get!
P R O D U C T #6 PHYTO NIGHT TREATMENT 
Speaking of hair getting all the help it can get, PHYTO's night treatment is just one of many hair recovery tools I'm relying on these days. It's a lotion/creamy product that I apply from the nape of my neck down to the ends on dry hair. While you sleep, it helps to strengthen, soften and repair your hair. I find it helps keep my ends smoother and protects my hair when I heat style the next morning to revive my slept-on curls.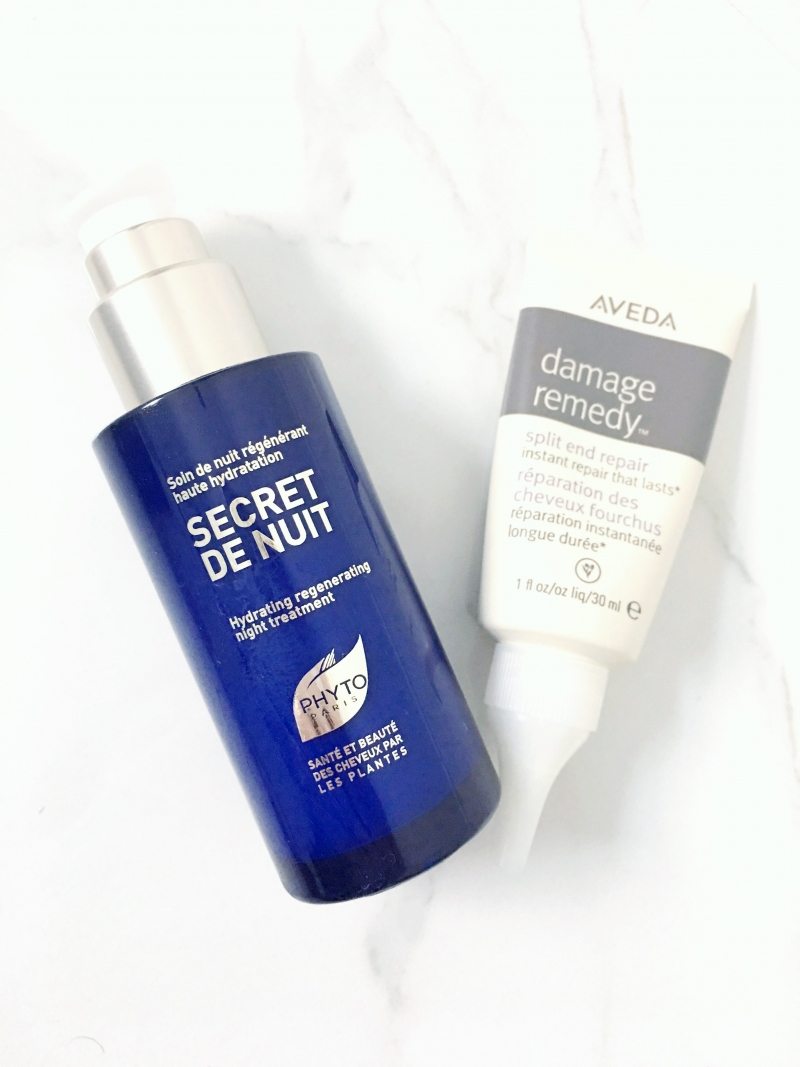 P R O D U C T #7 LAURA MERCIER TRANSLUCENT LOOSE POWDER
When I switched from a powder to liquid foundation, I ventured into the world of setting powders. I tried two different brands and although I thought they were good products, I still felt there could be something better out there. One gripe I had was that both products ran out super quickly. One of the pressed powders I used would run out every month because the pan was quite thin–especially for the price!
I remembered my friend Emily blogged about her favorite loose setting powder so I decided to give it a try as well! First of all, it's a fantastic setting powder, perfect to lightly dust over your skin after applying your liquid foundation/concealer. One container also has much more product than either of the powders I was using before. It has a 4.7/5 star rating on Nordstrom.com which is right on. I highly recommend this setting powder!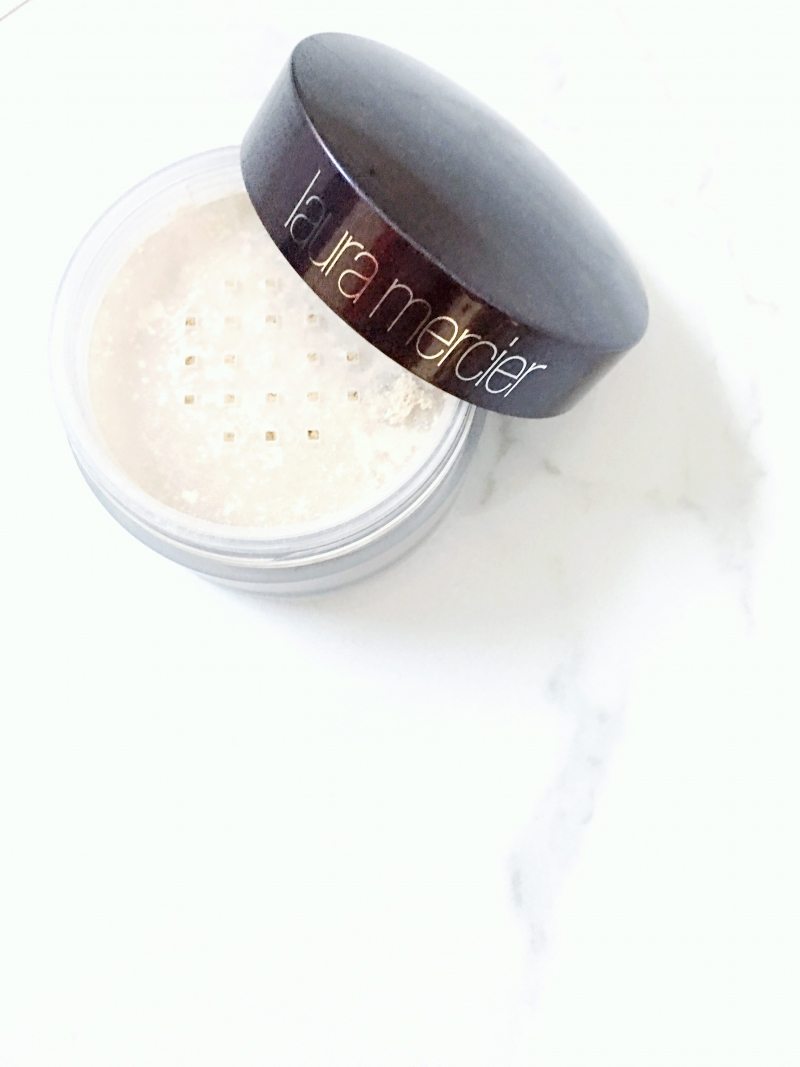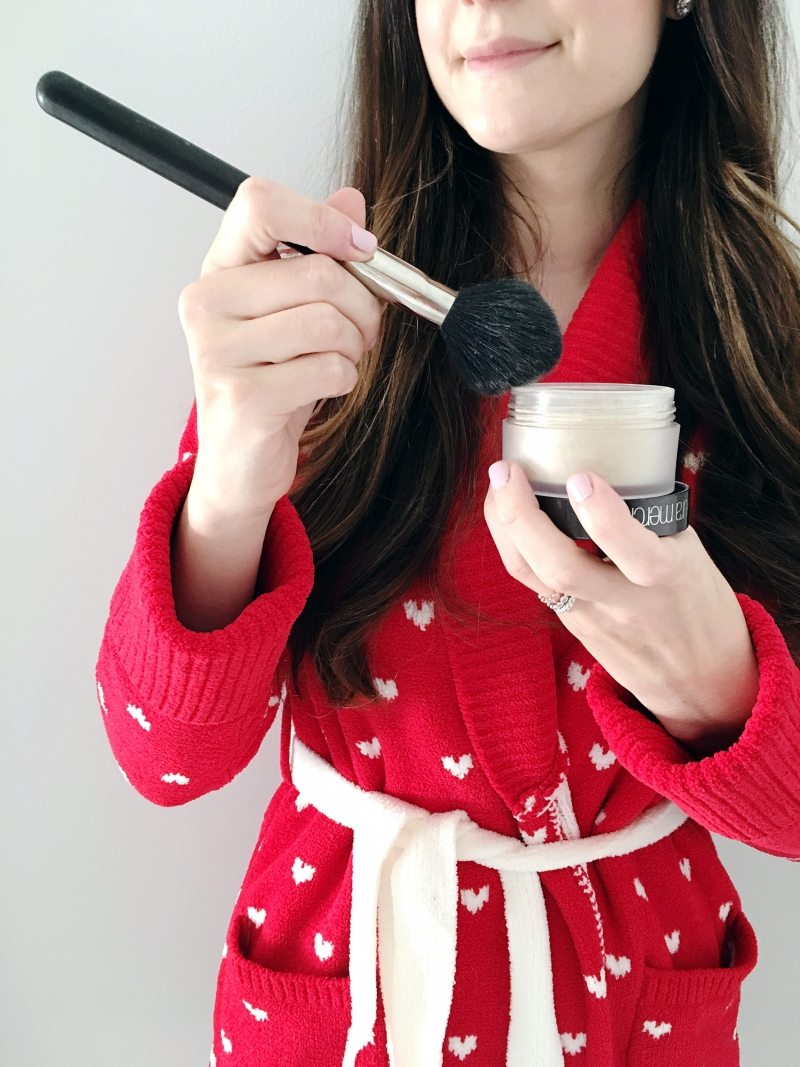 P R O D U C T #8 T3 FEATHERWEIGHT LUXE HAIRDRYER
I've written an extensive review about this hair dryer already, but I have to add it to the list because  I know a lot of you ladies may be looking to upgrade your styling tools this holiday season. It bears repeating— this hairdryer will help get your hair dry and styled more quickly, with less damage. It has three heat and speed settings and a cool shot button. Definitely an investment, but it's something you use a few times a week at least, so worthwhile in the long run to protect your hair!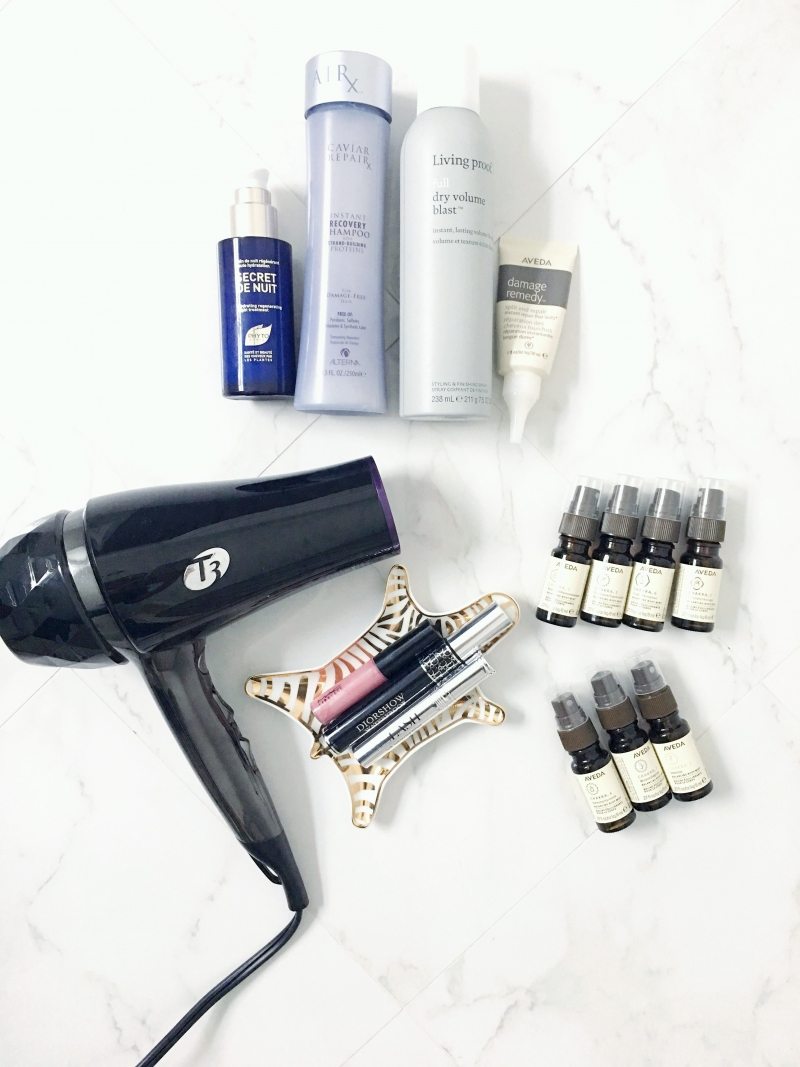 P R O D U C T #9 DIORSHOW WATERPROOF MASCARA
You know you've found a great product when you continue to come back to it year-after-year. That, my friends, is true of Dior's DiorShow waterproof mascara. It has a super big brush and makes lashes "fat" and voluminous, exactly like I love them!
P R O D U C T #10  MAC TINTED LIPGLASS "CULTURED"
I don't know if you can get much more "cult favorite" than MAC's lipglasses. I've literally used these since highschool, not that I'm counting.
One color I never owned until this year is "cultured" otherwise known as a universally flattering pink shade that looks great on its own or layered over other glosses and lipsticks. I promise you'll love this one!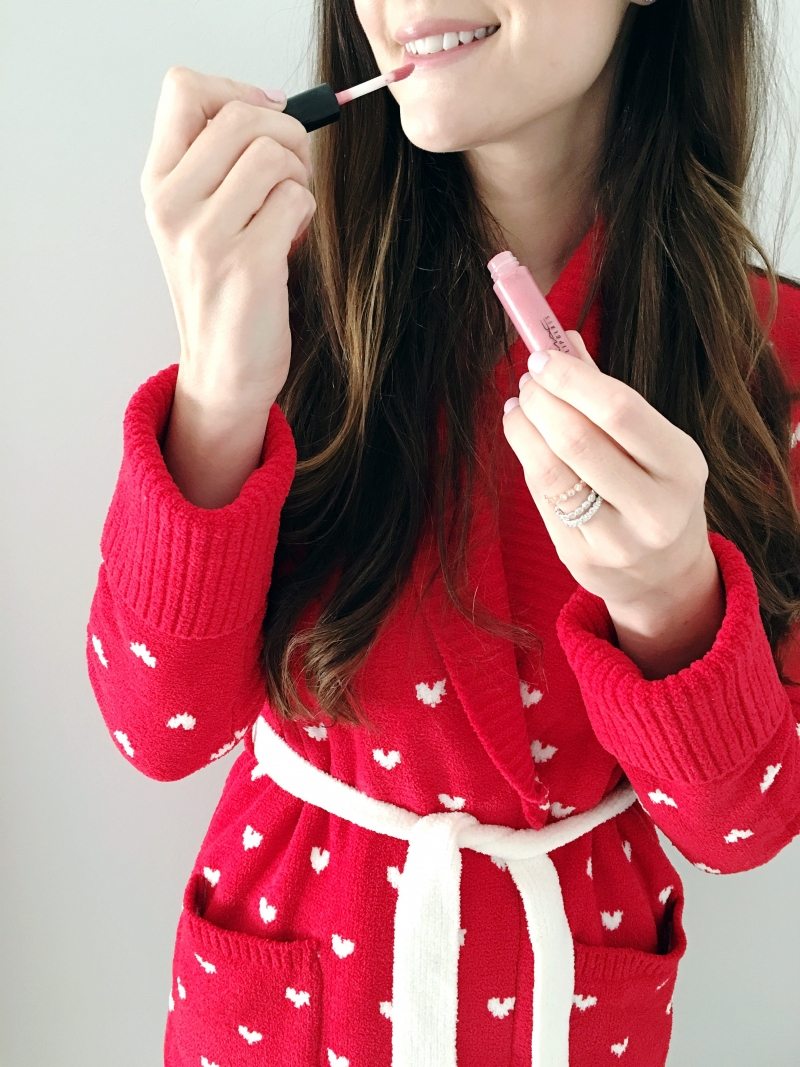 Below I've included some products I mentioned above, plus other beauty faves and gift sets that are sure to be loved by a product-loving family member or friend.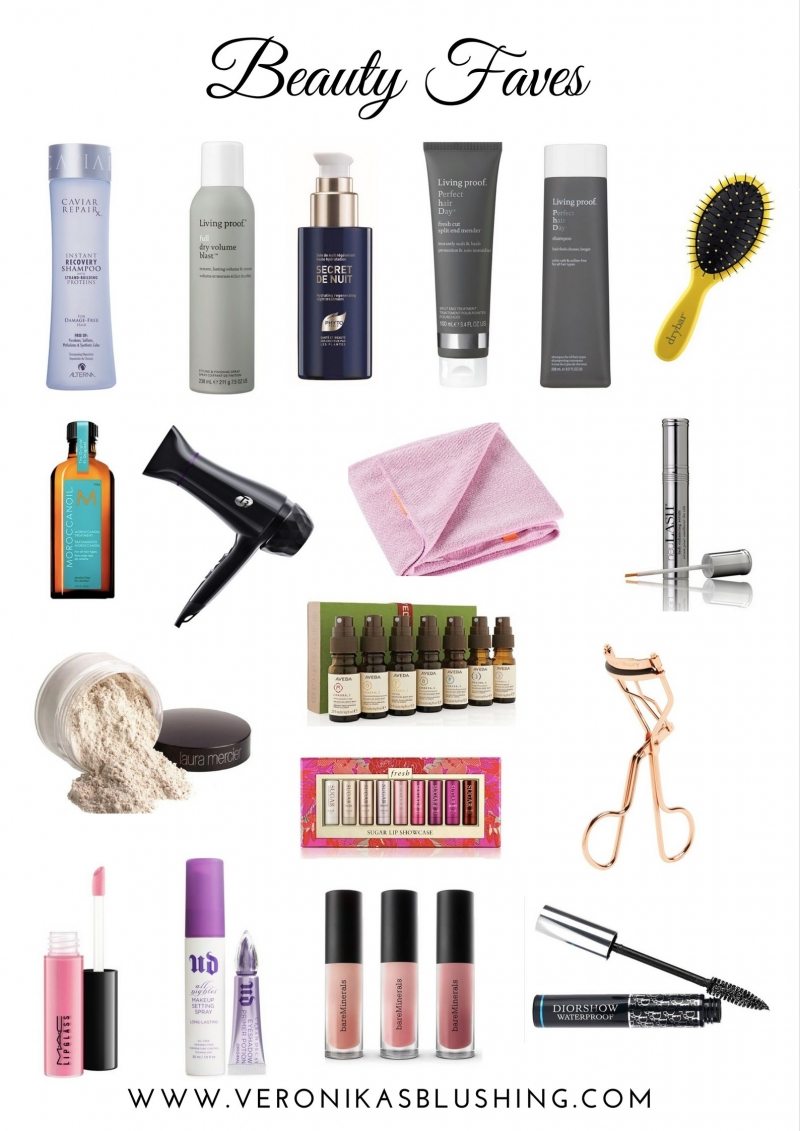 'Secret de Nuit' Hydrating Regenerating Night Treatment  |  'Full Dry' Volume Blast  |   'Perfect hair Day Dry Shampoo  |  'Caviar Repair Rx' Instant Recovery Shampoo   |  Morrocanoil Treatment  |  Nutcracker Sweet Nude Mini Lip Gloss Kit   |   Sugar Lip Showcase   |  'Gen Nude ' Matte Liquid Lipcolor Trio   |  'Makeup Lockdown' Travel Duo   |  'Lil' Lemon Drop' Travel Detangler Brush   |  Charlotte Tilbury 'Life Changing Lashes' Eyelash Curler   |  'Perfect hair Day' Fresh Cut Split End Mender  |   Neulash Lash Enhancing Serum   |  Tinted Lipglass (cultured)  |  'Diorshow' Waterproof Mascara  |  Featherweight Luxe 2i Dryer  |  Aveda Feeling Balanced Is a Gift Collection   |  Aquis Essential Hair Towel   |  Laura Mercier Translucent Loose Setting Powder
S H O P  T H E  P O S T


FTC Disclosure: Thank you to Nordstrom for sponsoring this post!