Today I'm sharing another wonderful small shop that I've had the pleasure of working with for both Harper and Lincoln's birthday parties, Magnolia Bloom Boutique. This is the second small shop feature in this series and I'm excited to bring you more as this series continues. As I've said before, introducing my readers to small businesses I love and helping support women and mothers in growing their businesses is something I'm passionate about, so this series has been extra-rewarding for me.
Also, after you finish this post, don't forget to head over to my Instagram to enter a giveaway for a $50 shop credit to Magnolia Bloom Boutique! Use it for your next party or holiday decor.
Tiffany and I met on a wedding planning forum, "back in the day." We live in the same city and though we've never met in real life, we've been Facebook friends for a long time.
I saw that Tiffany had left her job to start her own party decor business and I thought it would be fun to collaborate and showcase her work at Harper and Lincoln's parties. What I love most about Tiffany is that she was so open to my ideas and totally nailed it when it came to the vision for both parties. She's creative and has a ton of fun ideas and it's those little details that make a party feel super special to me.
Below are some of my favorite pieces Tiffany created for Harper's donut themed third birthday— including these amazing confetti balloons! You can see Harper's full party here.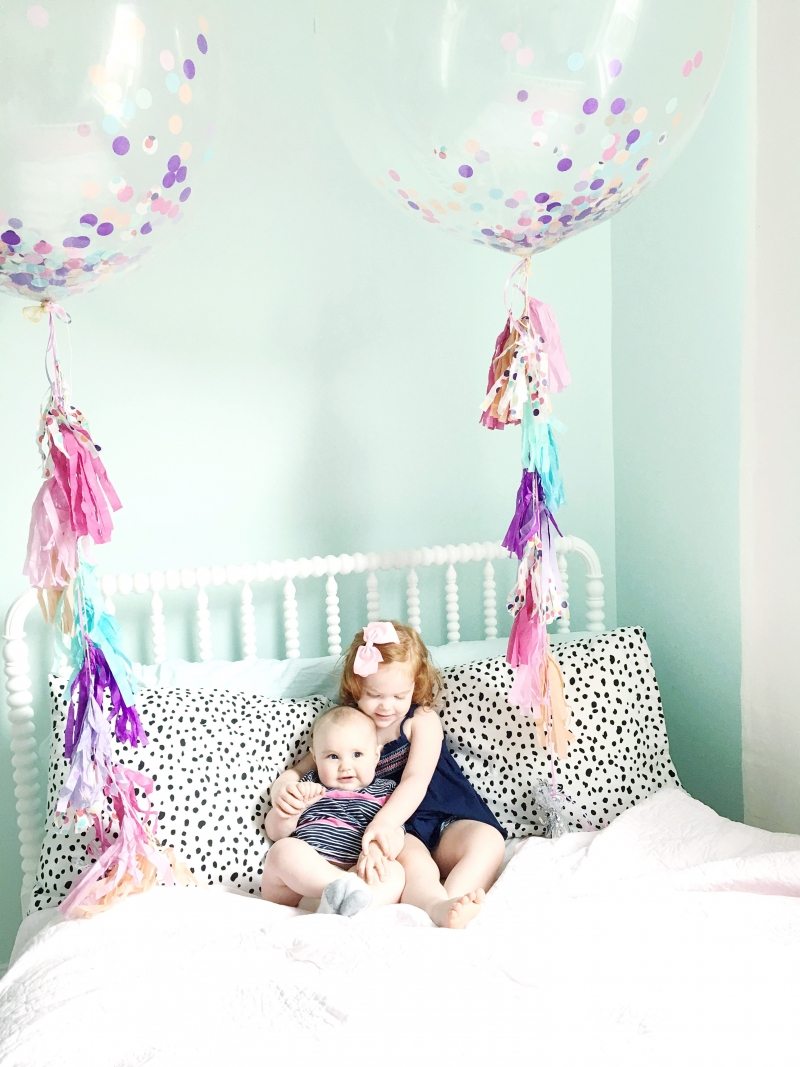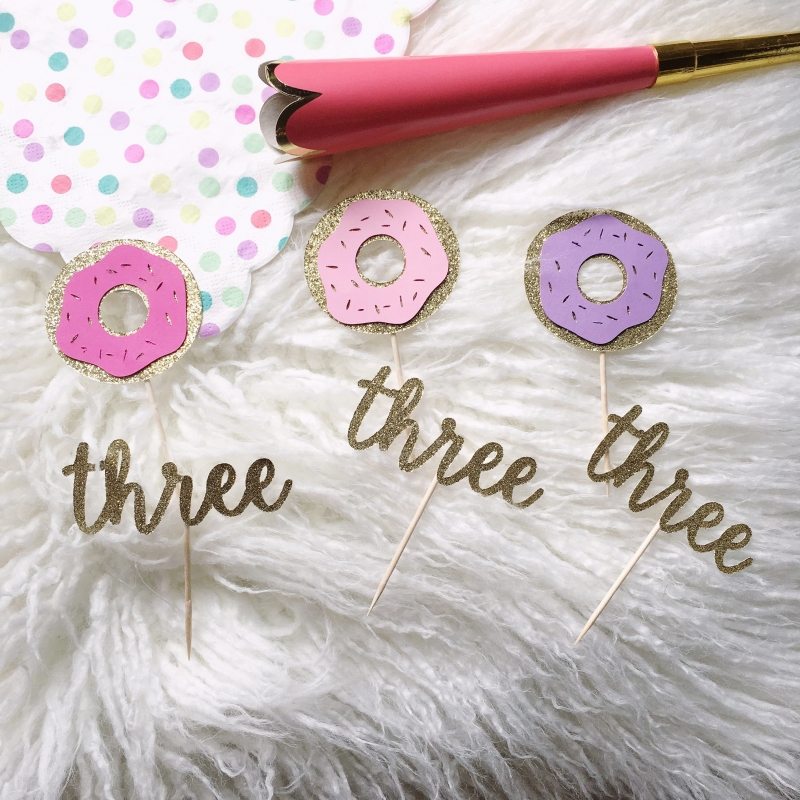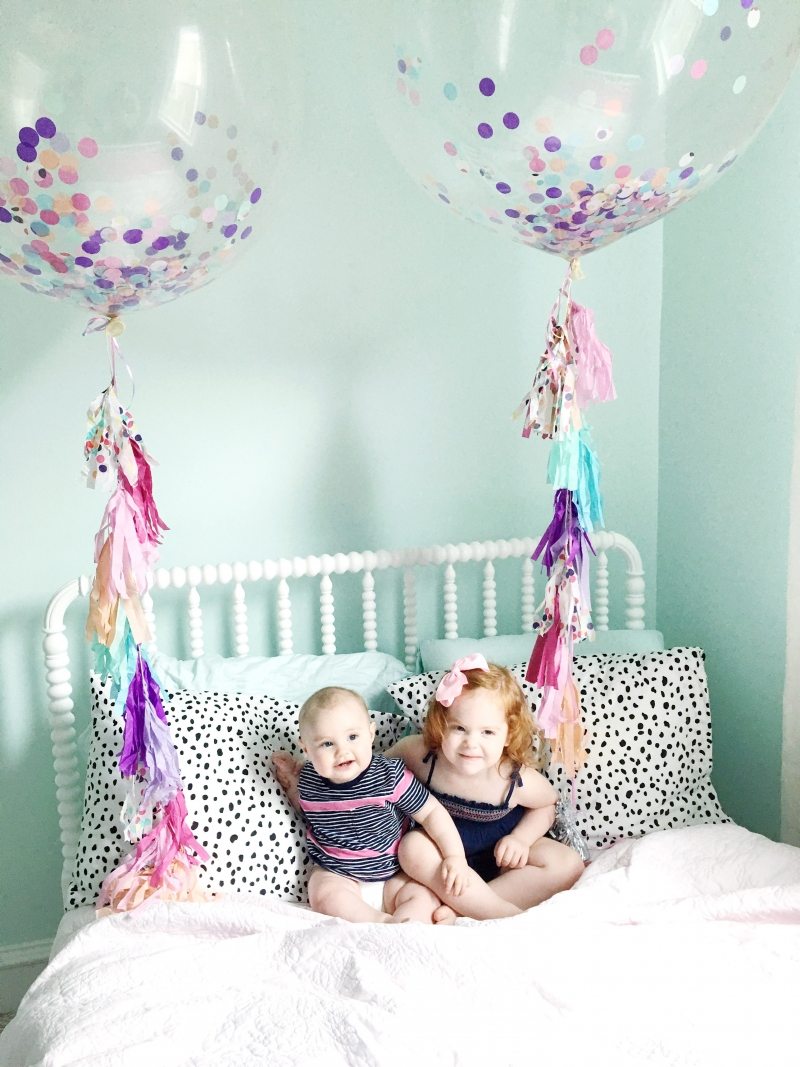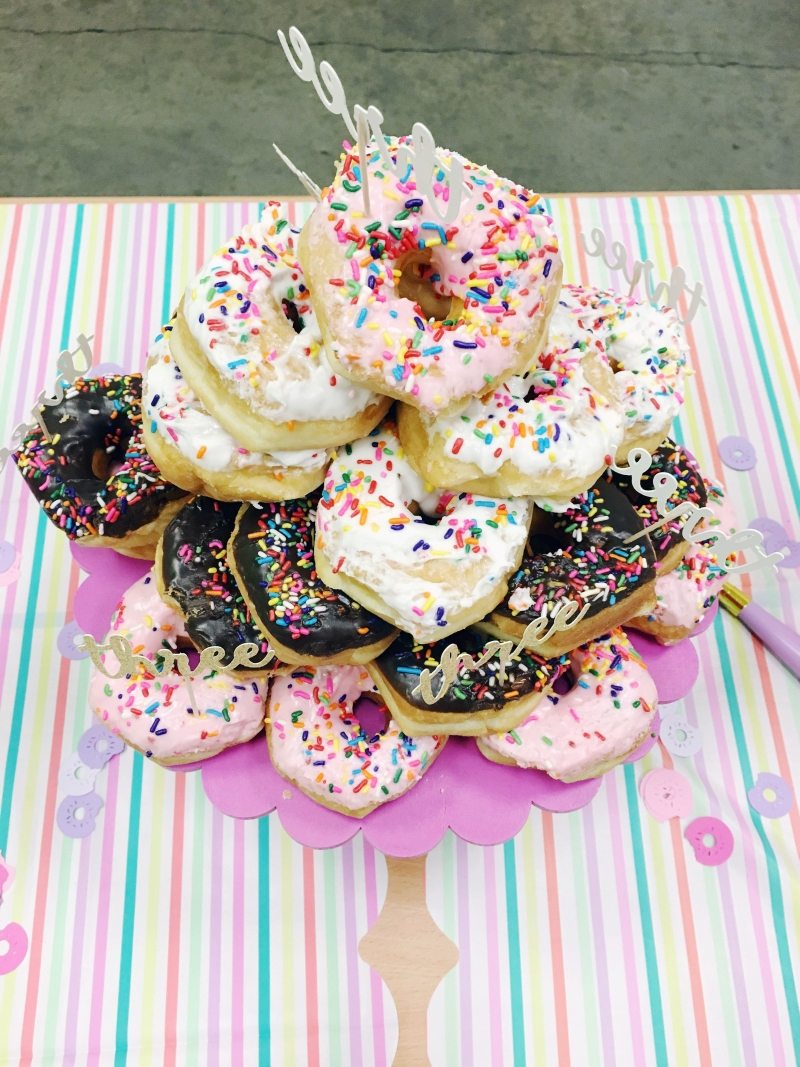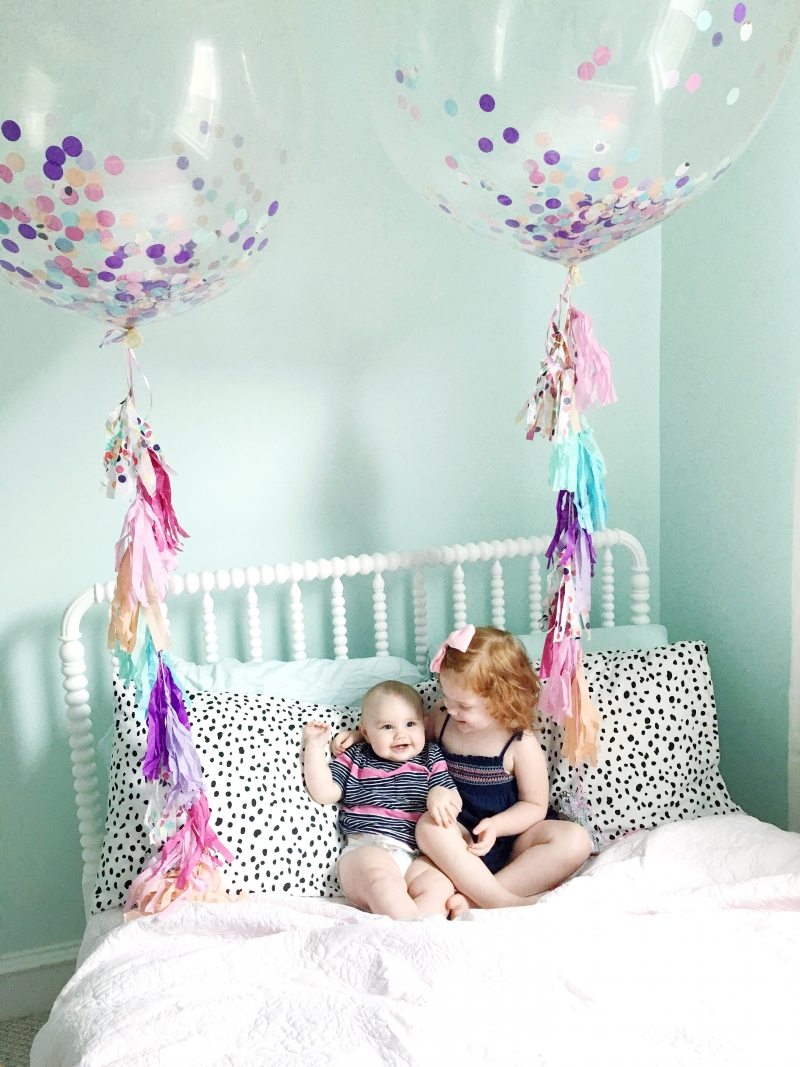 So, without further ado, meet Tiffany!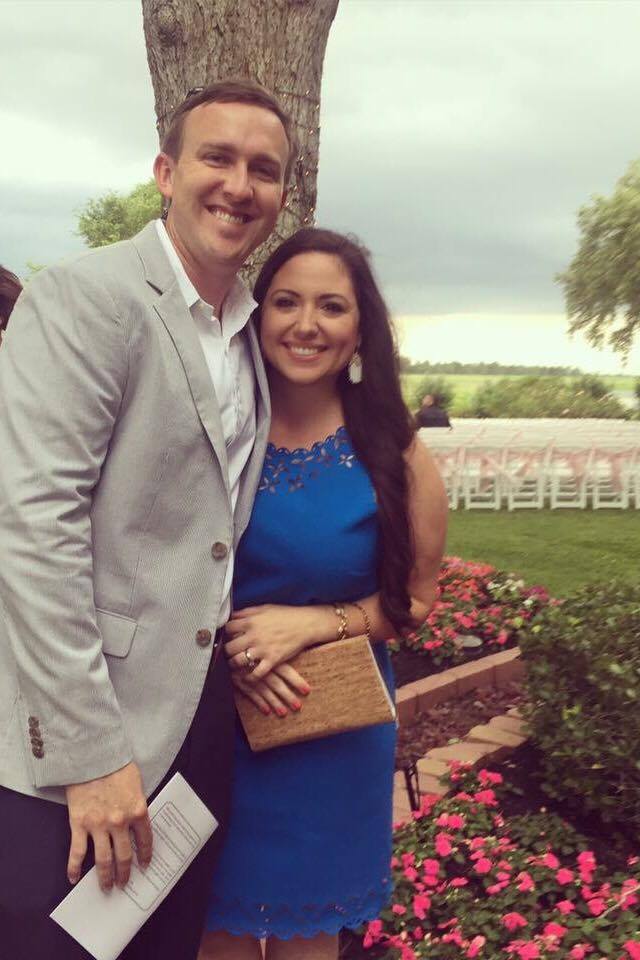 When did you launch your business?
I launched Magnolia Bloom Boutique in 2014 but more so as a hobby and a fun creative outlet to do on the weekends since I was working full time as an executive recruiter. Everything came to a halt towards the end of my pregnancy (2015) and I took that time to focus on being a first time mom! After my maternity leave ended I was back at work and thankfully I loved what I did and my colleagues so it was a smooth transition entering back into the workforce. My husband and I have always had the American dream to really grow a business ourselves. I got the inspiration I needed to really take the plunge to owning a business full time by being surrounded by amazing, driven, entrepreneurs daily and decided at the beginning of this year that I was going to focus solely on growing my business.
What made you decide to start your own business? Had you always been into party planning and décor?
Parties have always been a huge part of my life. I've always been the first to raise my hand and host anything from a bridal brunch to a Halloween party. I spend countless hours meticulously planning every detail from the food to the decor to make sure it's perfect. The moment when someone walks into your party and says "wow!" is what I live for. The WOW moment makes it all worthwhile. To be able to have a business where I can help others capture those moments in their life is what gets me excited to work on each and every order, no matter how big or small!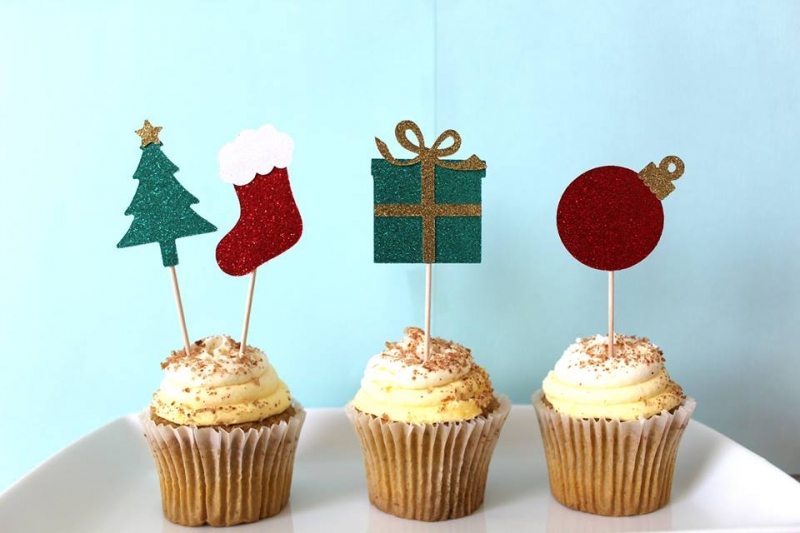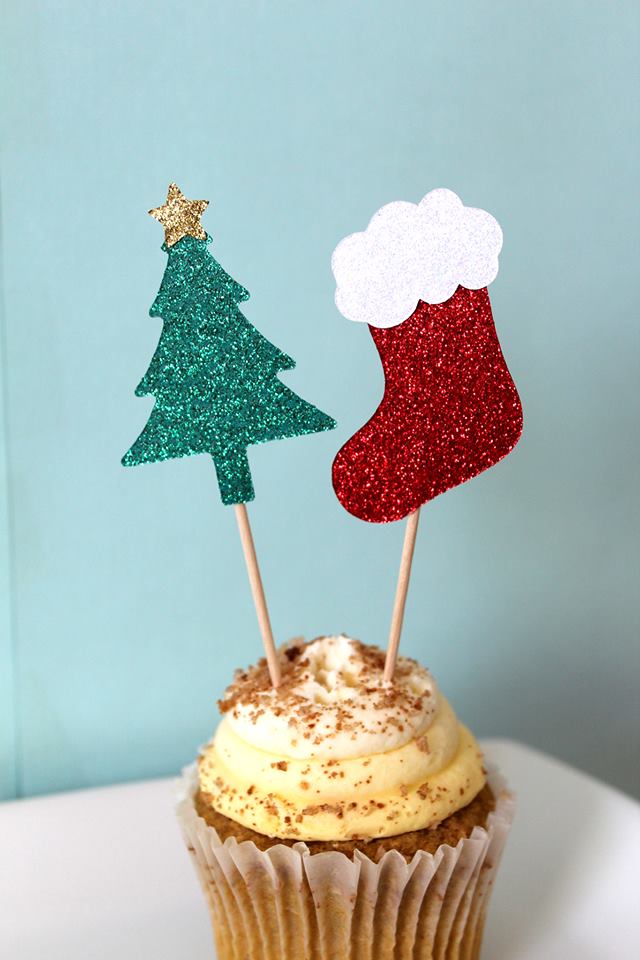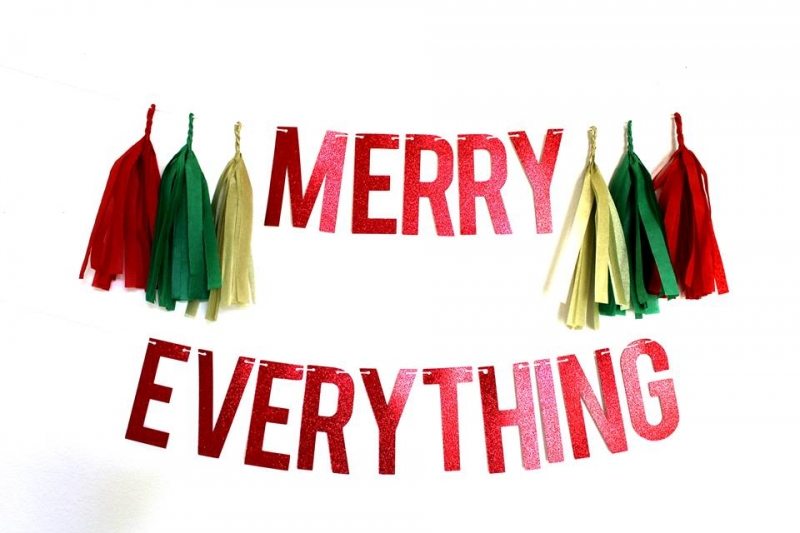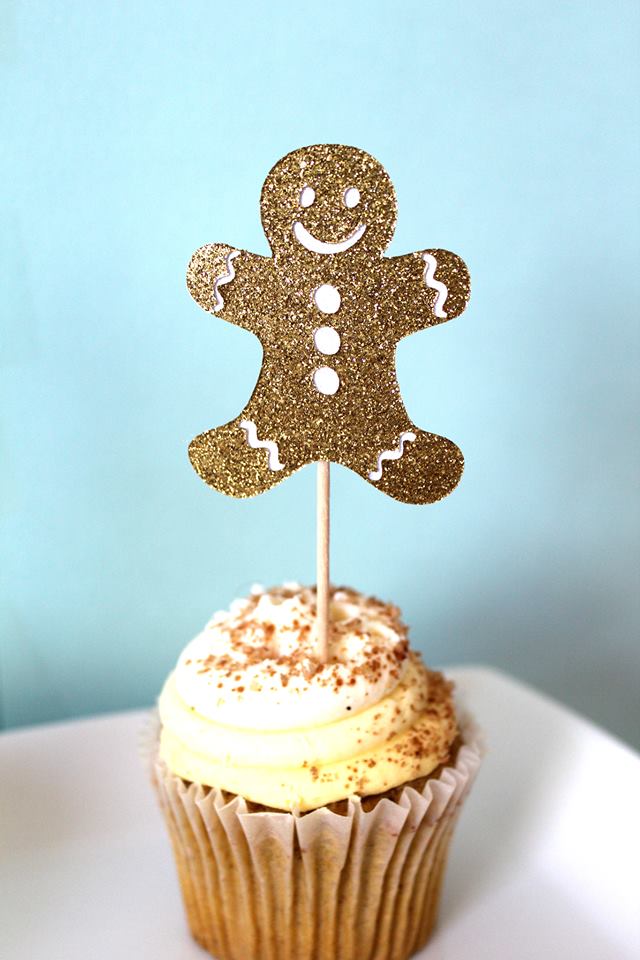 How do you decide what kinds of products your shop will offer?
I put myself in the party planner's shoes. What can I have at my party that will make a big impact yet still be customized to my event? I want to make it easy on them so all they have to do is come to my shop and find some great pieces that they're excited to have at their party! I also try to have coordinating items so that you're able to have matching pieces for the event.
Where do you get your inspiration for which types of designs and themes you offer?
I try to keep on top of the trends and my customers help with that as well. I get a lot of custom requests that 75% of the time I end up adding to my shop. My husband and I LOVE to travel and we went to Mexico over the summer for my birthday. With that being said, I'm currently working on some bright, fun, fiesta themes to add to the shop!
(below are some photos from Lincoln's safari-themed first birthday party! See his full party here.)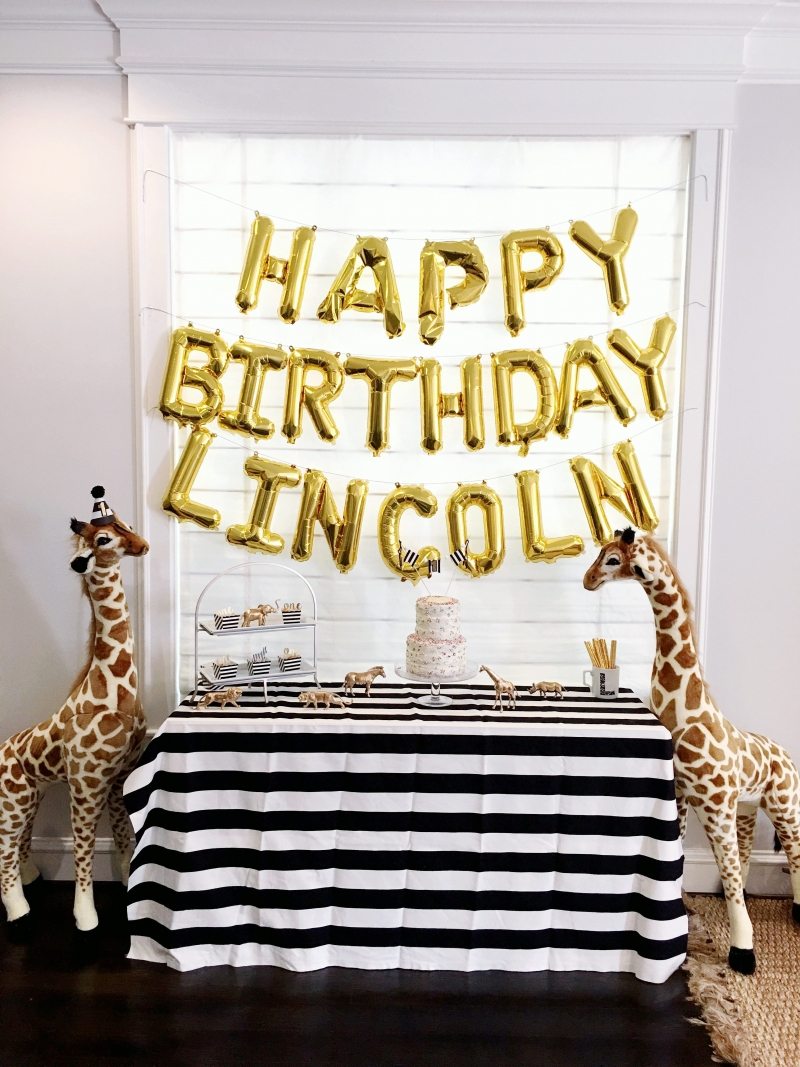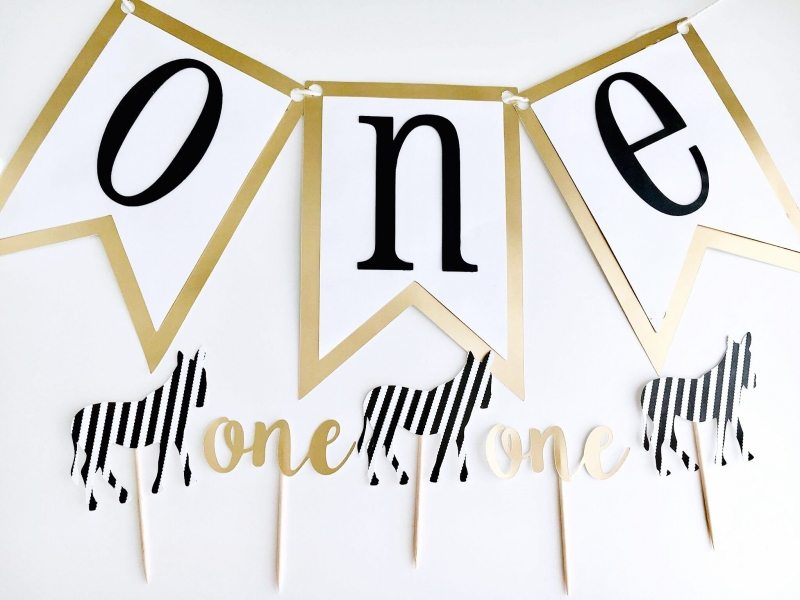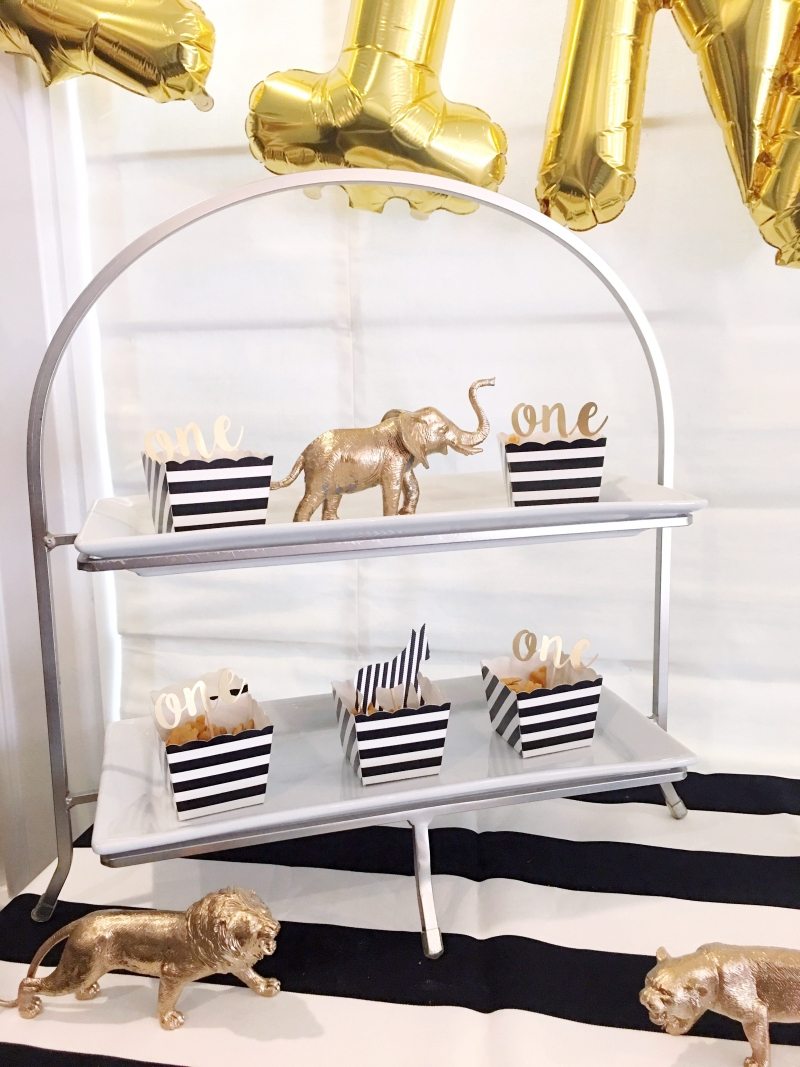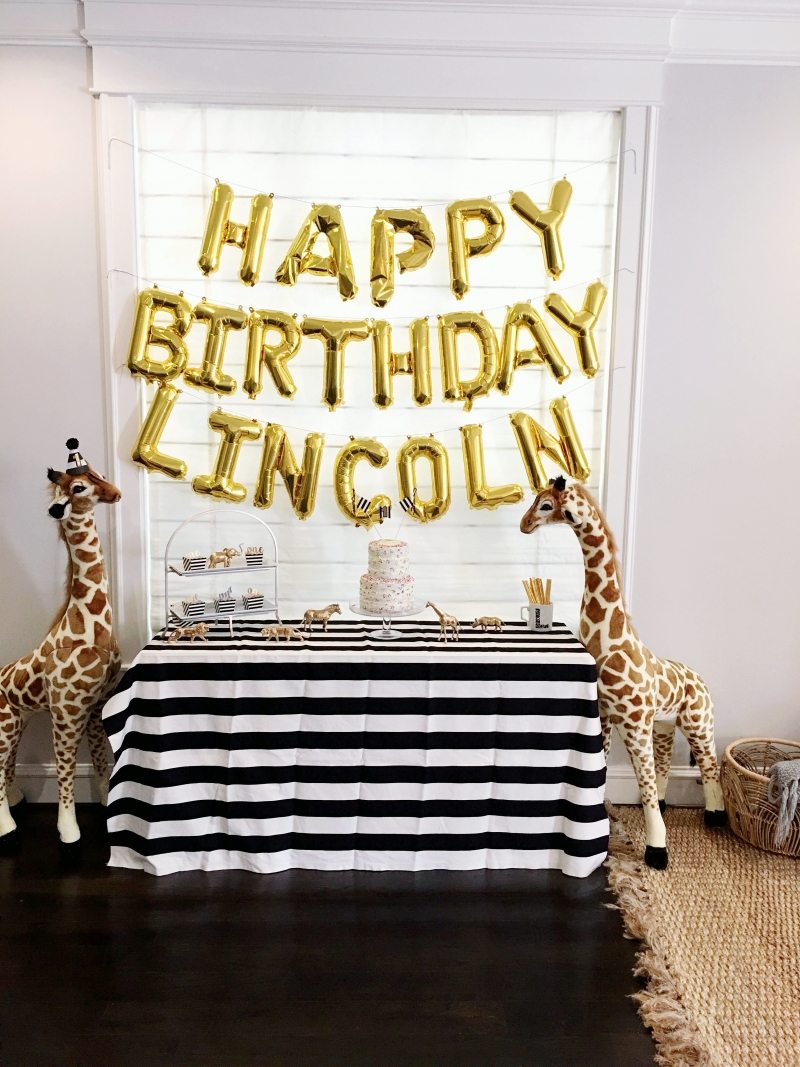 How in the world did you choose a theme for your own son's birthday?
Would you believe only two themes crossed my mind for him?! I think first birthdays are one of the most fun parties to plan for parents because we get free reign in the decision-making. He absolutely loves when I bring home my jumbo confetti balloons from events so I knew they had to be a big part of his birthday in some way. The hot air balloon theme is just too cute and I had so much fun hand crafting special pieces for his big day!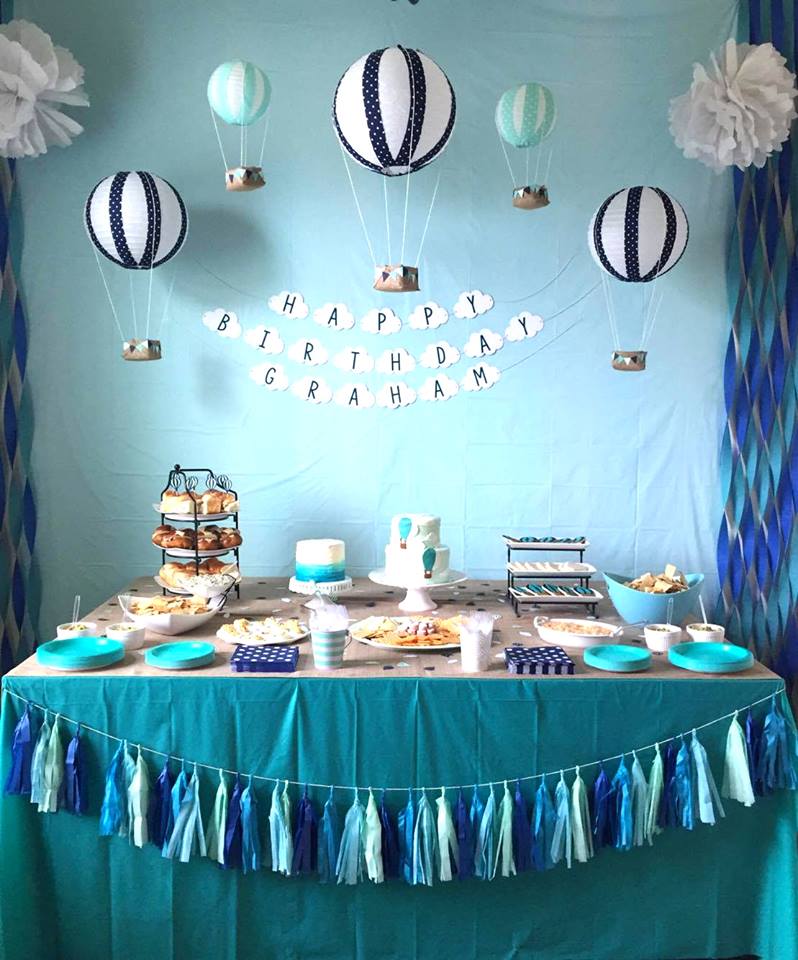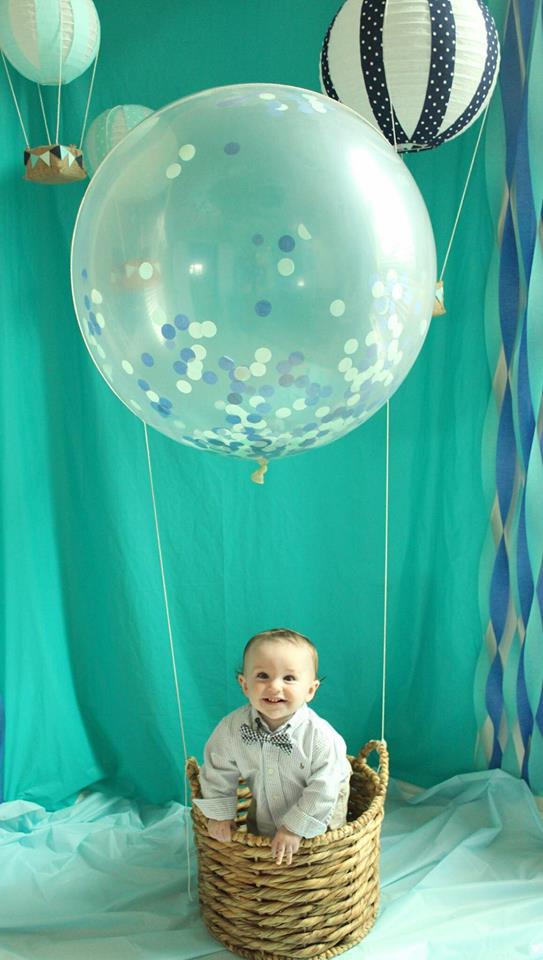 Where do you hope to see your business in the next 2-3 years?
I want to be continually adding new décor items to the shop and possibly even bring on an assistant to help with not only making product but with the creative side as well. Two minds are stronger than one! A long-term goal and a huge dream would be to have my husband be able to join forces with me and we can truly grow our company together, side by side!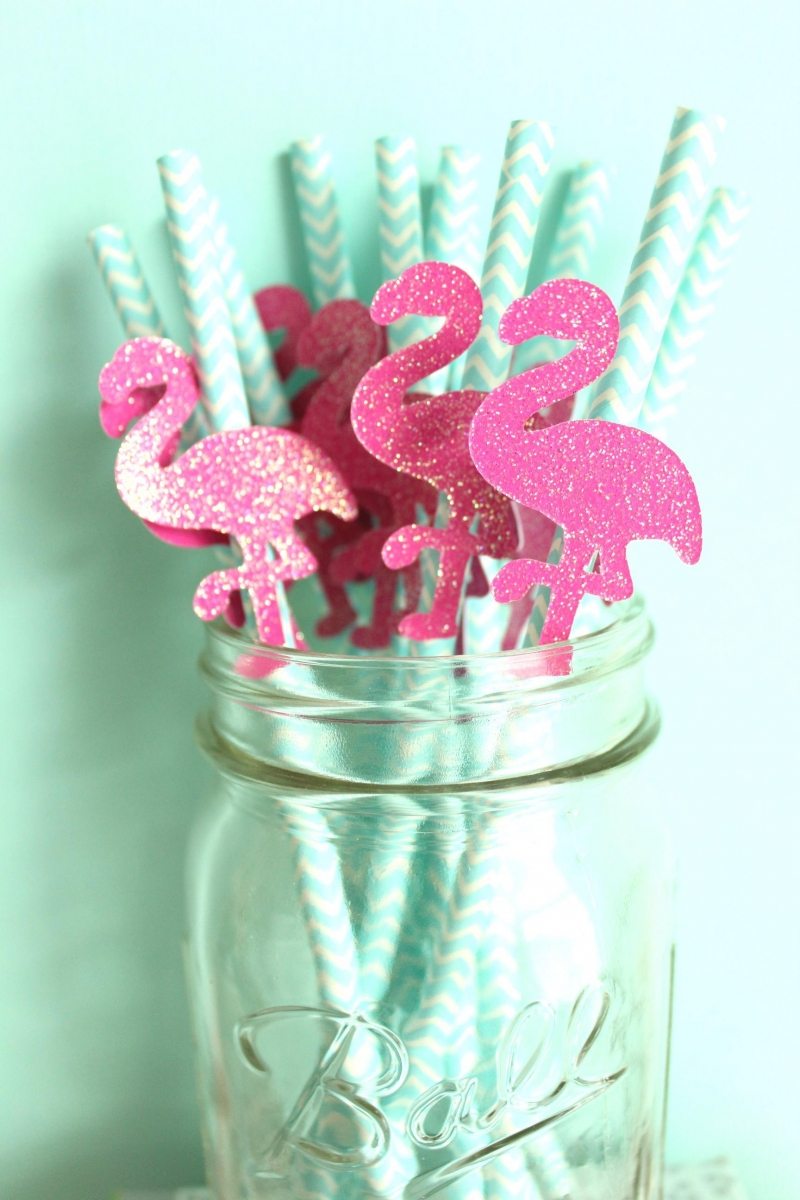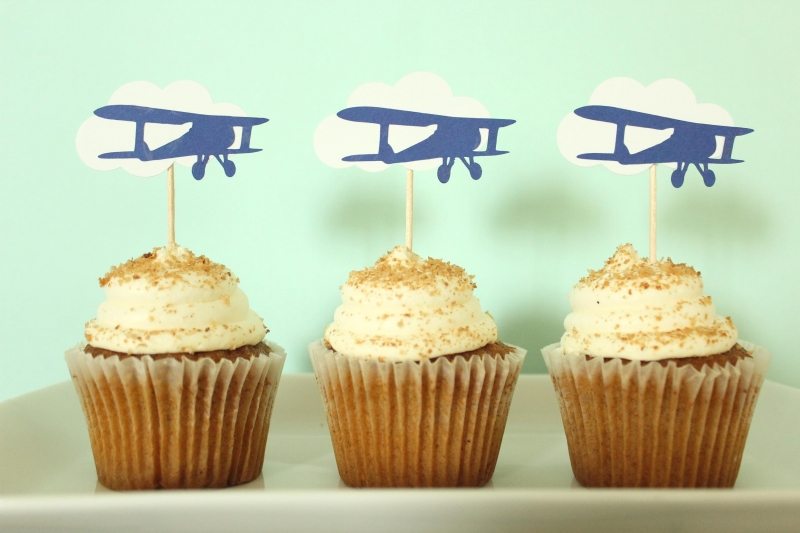 How do you balance work and motherhood?
Balance has been the hardest part and something I'm always working on. Throw in a husband, too, and there's no time left for anyone, ha! But really I try to have "hours" that I work to keep on a schedule. I get up in the morning when my husband leaves for work and make coffee, respond to messages, plan my day. Once Graham (my son) gets up we play and spend time together then once he's down for his nap it's right back to work! Being a working at home mom with a 1.5 year old is challenging but at the end of the day he comes first and the sweet smiles he gives me quickly relinquish any stress that has been built up!
What is your best advice to other women who are thinking of starting a business?
Believe in yourself and know you will work harder (and more hours!) than you ever have in your life BUT you'll never feel more fulfilled and proud! It's okay if you don't know every little detail but you WILL learn it. I've always been the type that had to be 100% confident in what I was doing before I would move forward but quickly realized sometimes you just have to learn as you go and that's okay. Trial and error will happen and when it does you will be stronger and much MORE confident because you tried. Don't sit back and wait, start TODAY! If you believe in yourself, you can do anything. Everyone wings it at some point!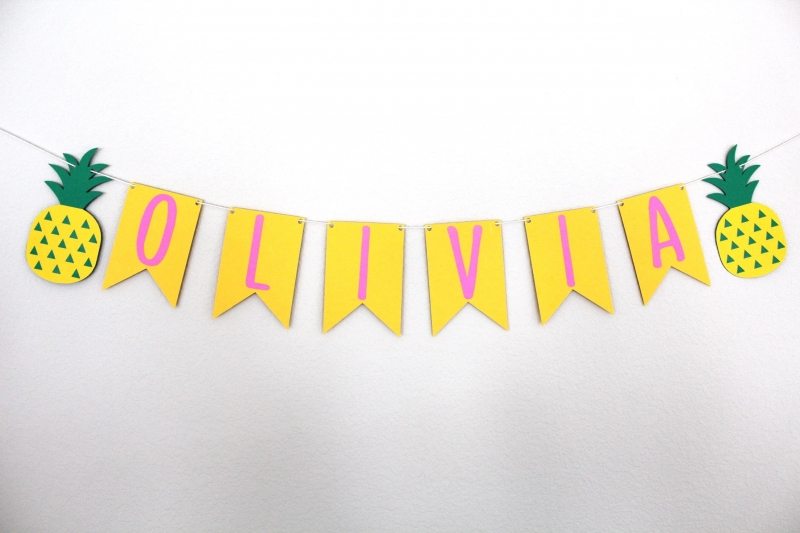 What has been your greatest challenge?
Staying organized! Sometimes I'm like a tornado and it looks like a two year old has destroyed my office. When time is so precious it's hard to slow down and breathe but this is something I'm really trying to focus on.
What are you most proud of when it comes to your business?
I love being able to make a small impact on someone's special day and try to really take the time to connect with whoever I'm working with and feel like that comes across in my conversations. I had a customer recently purchase a set of my "Oh Baby!" cupcake toppers so she could use them to tell her parents that she is expecting. Little moments like that make me smile on the inside and confirm I'm in the right business. I'm proud that I can say I am a business owner and know that I made the best decision to follow my passion and take that leap of faith!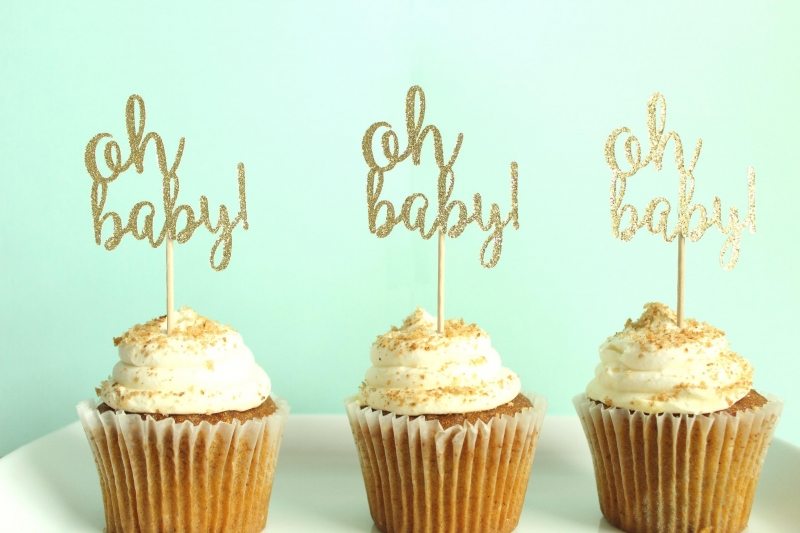 I loved reading Tiffany's interview and I hope y'all did too! If you have a party coming up or want to work with Tiffany on completely custom party decor— contact her via etsy or email her at magnoliabloomboutique at yahoo dot com.
Don't forget to enter the giveaway for a $50 shop credit to Magnolia Bloom Boutique on Instagram!