Well, this post is LONG overdue. I thought it would be fun to share updates about both Harper and Lincoln in one post because I want to be more thoughtful about sharing these regularly.
Harper is four months away from her fourth birthday and watching her imagination grow has been among my favorite things. When she plays with her toys she makes up these incredible scenarios and every character has a role, it's absolutely precious. She loves playing teacher with her stuffed animals and reading to them.
I'm so proud of Harper. She is beloved by her teachers and friends and I'm always told what a great helper she is in her classroom. She's really grown into her big sister role and now that she and Lincoln can play together it's been fun watching them grow in their relationship (and at times, it gets a little crazy too).
Harper is the girl who always keeps me on my toes— and I love it that way. She's talkative (I wonder who she gets that from?!) but also has a reserved side, carefully evaluating new situations and scenarios. She's fearless— which she proved at Disney World when she rode a rollercoaster that was quite fast and I kind of was a little bit horrified on the inside thinking she would break down crying, but she loved it and declared she wanted to go again and again (we did!) I loved rollercoasters as a child so it was thrilling for me to share that experience with her.
Like any three year old, the "threenager" year has not escaped us. We've had some rough days mixed in with the great ones and we're all learning how to better deal with the threenager meltdowns. The struggle is real, friends.
I've also loved watching her grow more confident in her skills. She's doing so well at swimming and in her ballet class. She also takes music and gymnastics at school which she enjoys. She loves story time at night and won't go to bed unless we blowdry her hair after washing it.
Recently Harper decided "no more pull ups" (she's been potty trained forever but she always insisted on pull ups at night, even though she always woke up dry). So we are fully diaper-free for one child which is wonderful. Harper always knows exactly when she's ready for something so we're learning to go with the flow on things like this, picking our battles and all.
One thing that always fascinates me about Harper (and all children) is how great their memories are. Among my favorite conversations are "remember when…" I can barely remember what I went to Target for when I get to the parking lot, so a sharp memory impresses me these days!
A major thing I adore about Harper is her heart. The other day I had to apologize to her because I got upset over something and didn't have the best reaction. She said "it's okay mommy, we all make mistakes." She just warms my heart, that little one.
Harper is SO tall! She's in 4T and 5T clothing and wears a size 10 shoe. Her hair is finally growing, albeit still quite slowly and it's as red as ever, though with these fine little strawberry blonde highlights that really come out in the summer. Her smile is my favorite thing ever and it was captured so beautifully in these photos by Nicole.
As you can tell, it was quite a windy and humid day…but we made it work! These were taken over the holidays before our front porch was renovated.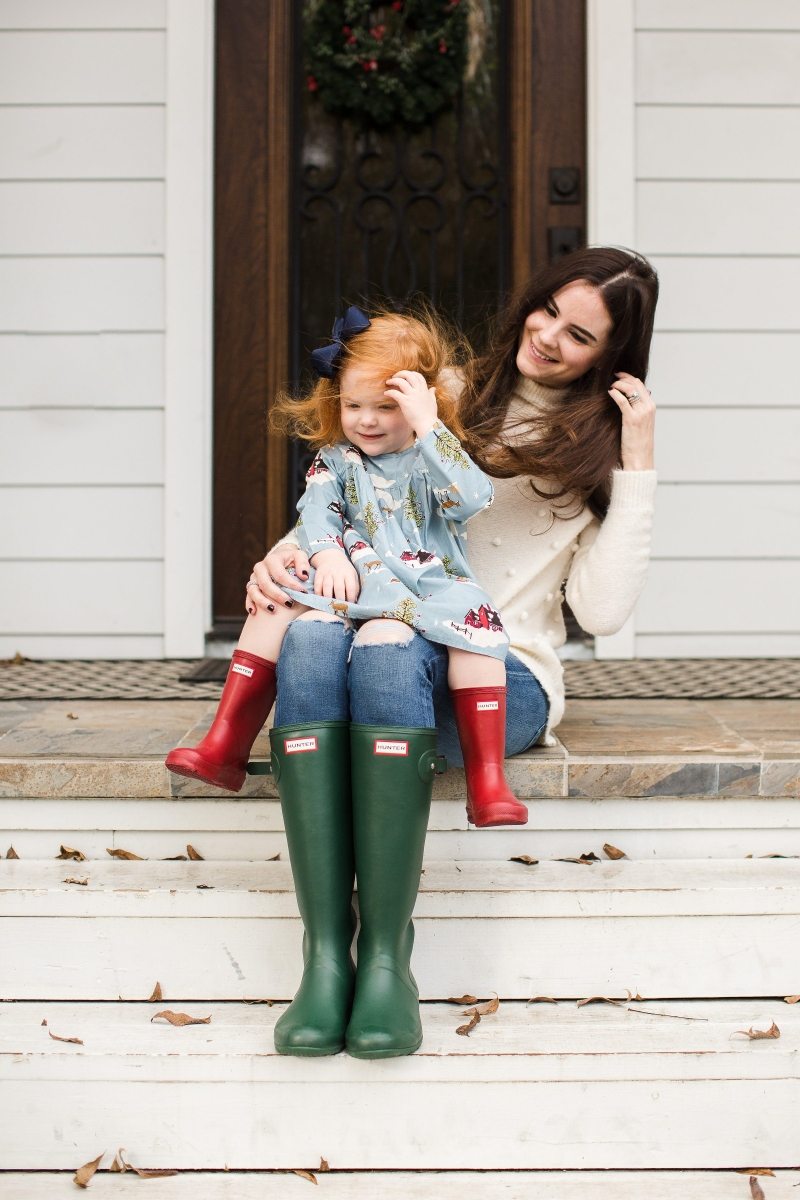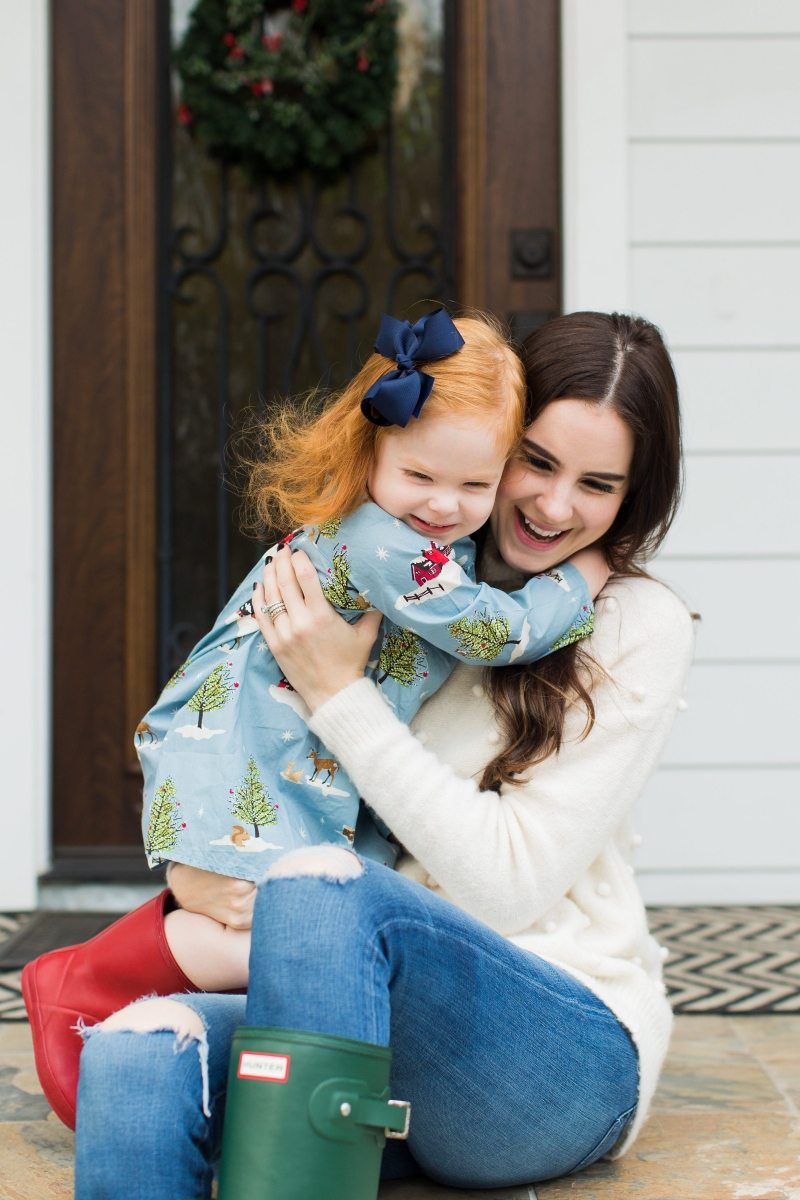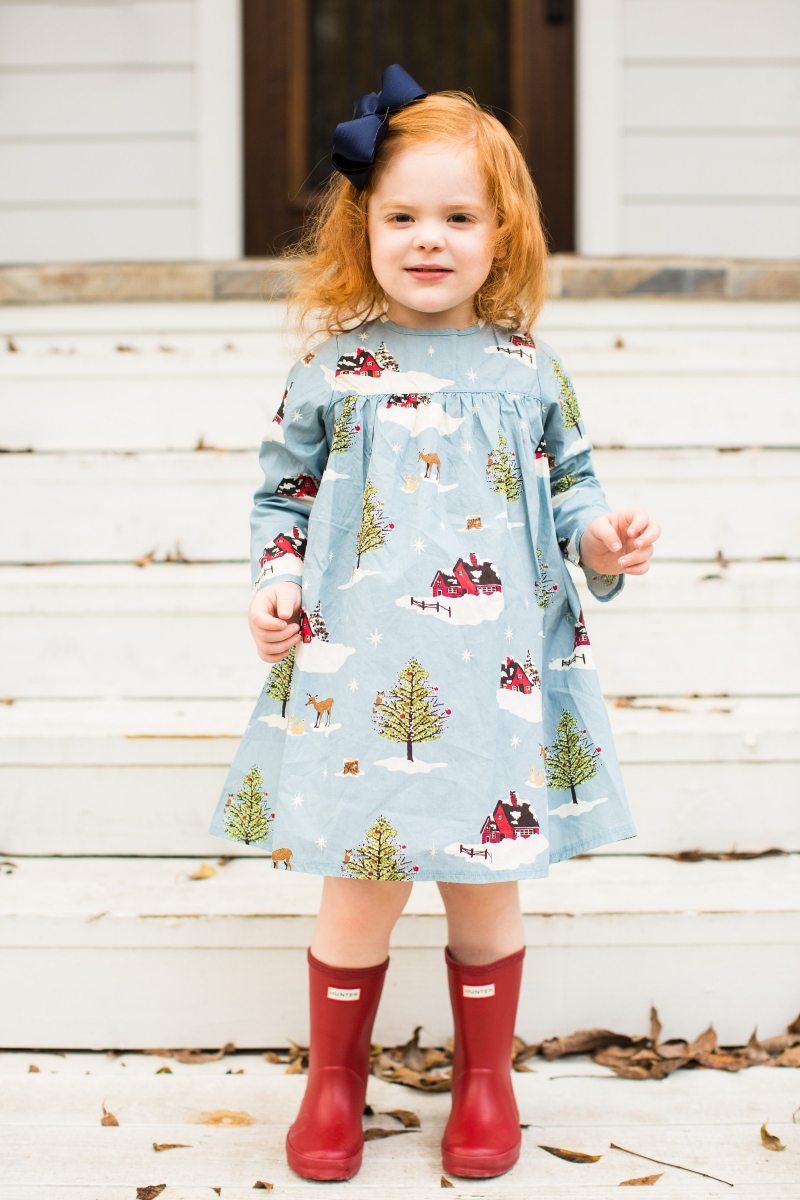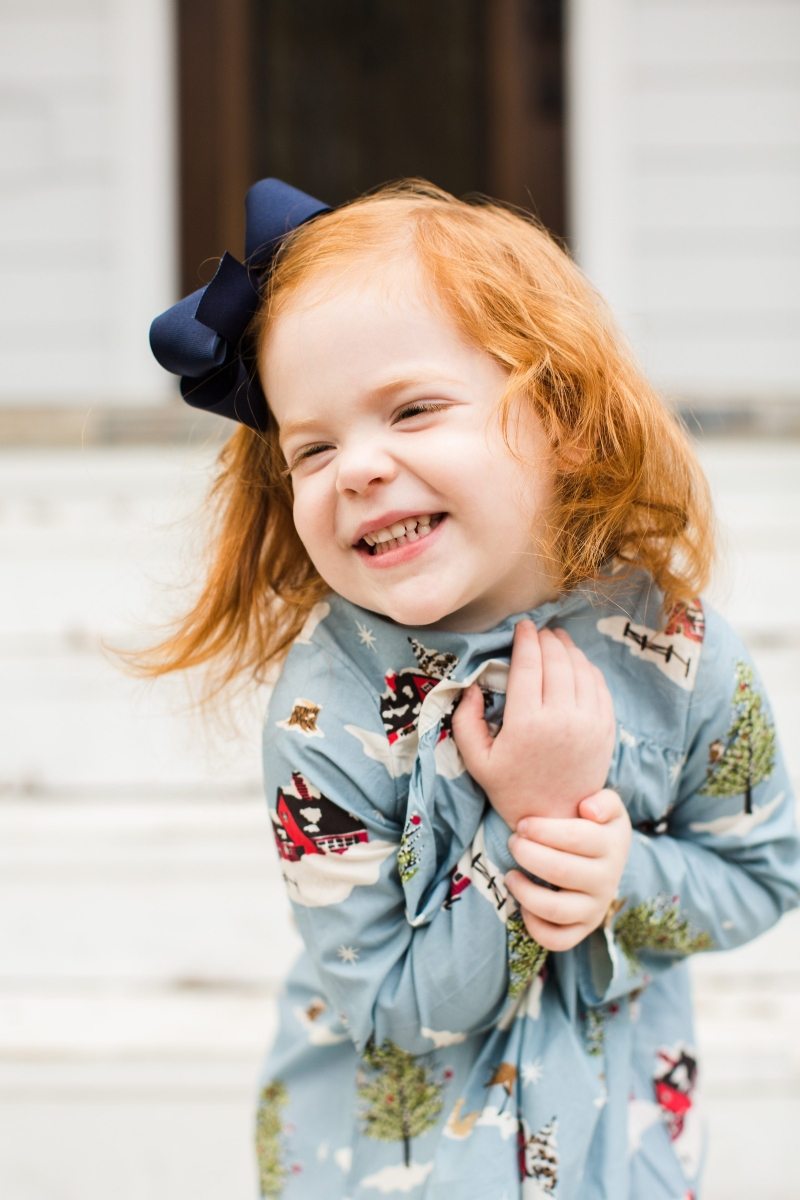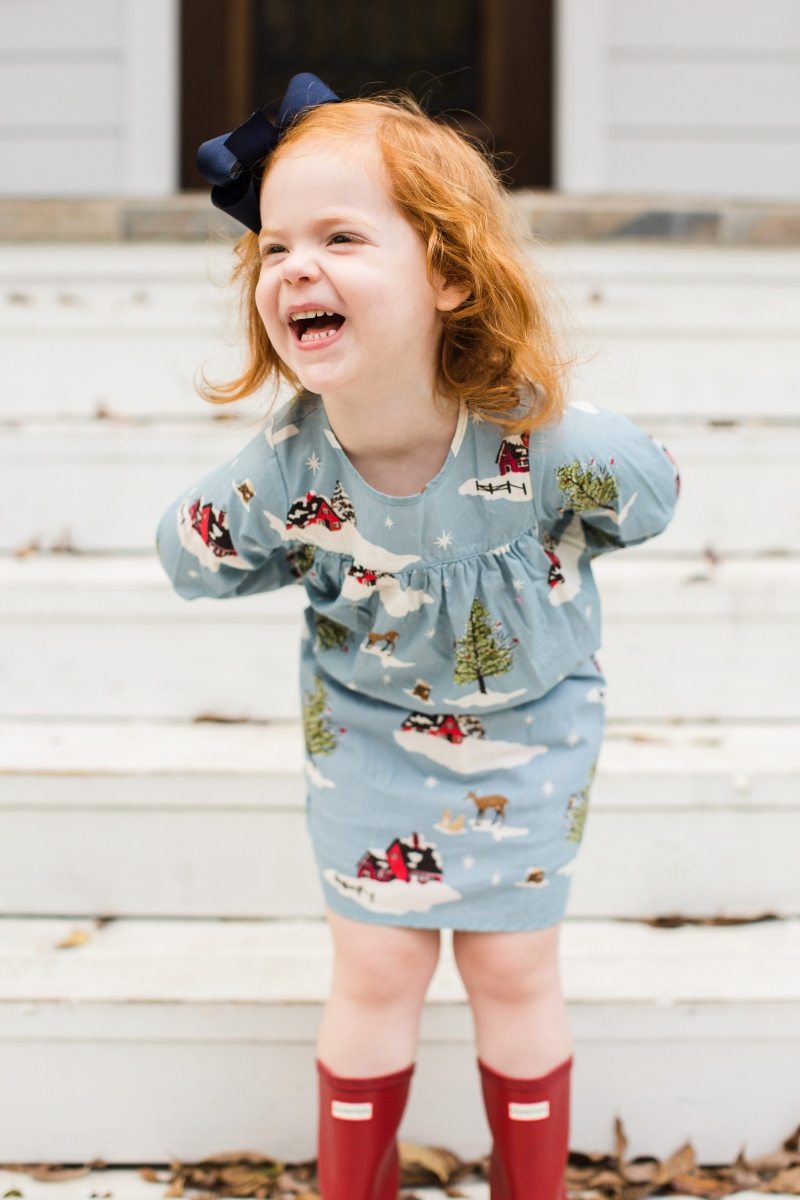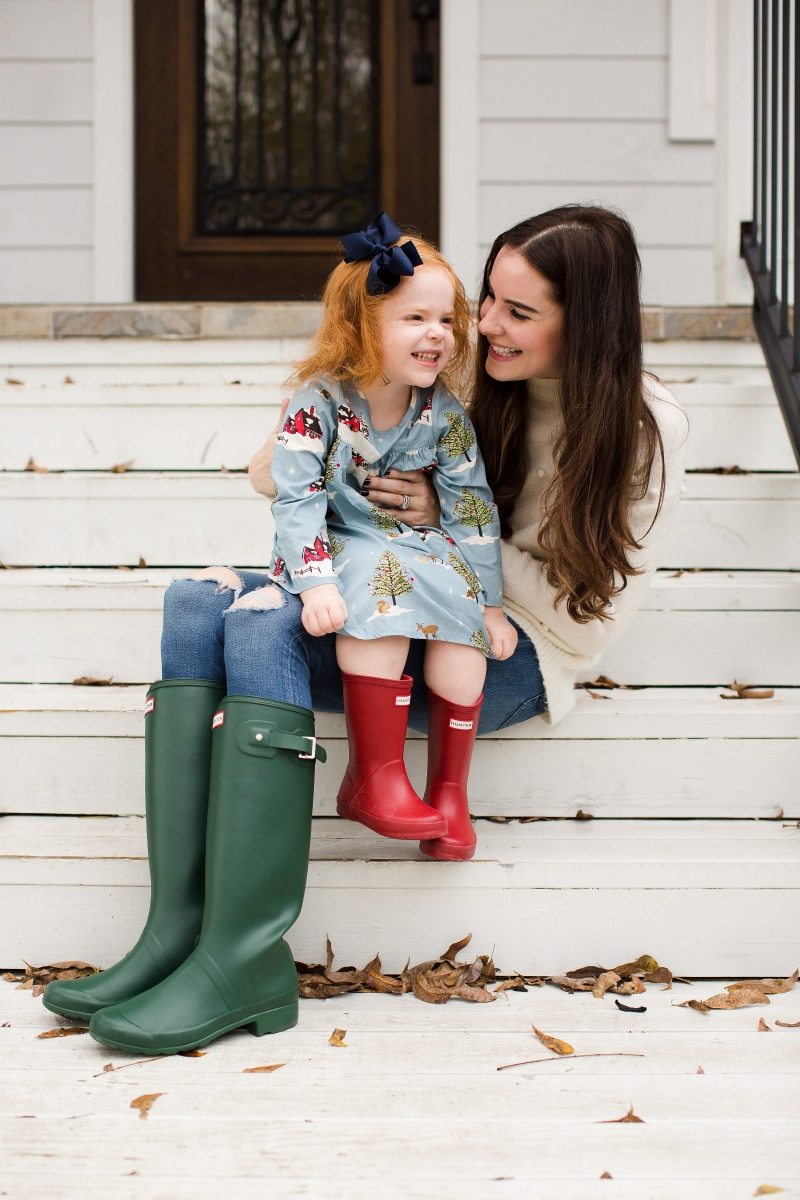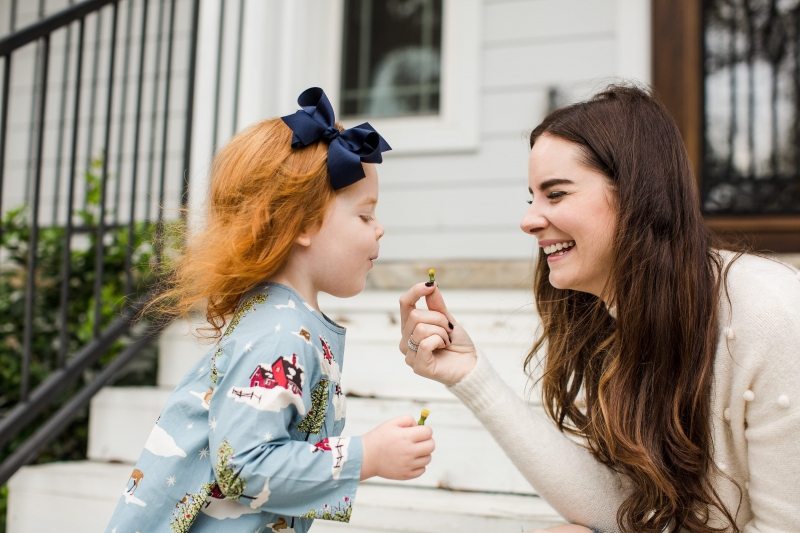 Lincoln will be 16 months old on the 10th and he is ALL over the place. He walks and RUNS all over and he is so darn fast! He even learned to crawl typically right after he started to walk before he turned 13 months old (he had had an abnormal crawl before which is one reason he was in PT). He is very active and playful and strong!
Lincoln's age is about the same age that Harper started having mini "toddler tantrums" and Lincoln is definitely on that same train. He's a happy boy, but he sure does get upset when he can't do something or communicate what he wants. His lip pout and subsequent dramatic tears are so cute they're almost funny. Oh, and he still loves his paci. We usually only offer it for naps and at night but sometimes if he's teething or fussy we give in so he's happy. He doesn't use it at all at daycare (go figure!)
Speaking of communication, his receptive language is amazing. He understands everything and can follow specific directions. He is learning new words too— most recently he's saying ball, duck, moo, woof, uh-oh, dada, wawa (for water), mama (a few times), shhhh for shoe…he tries to imitate a lot of what we say and uses signs for please and all done. He has said "all done" a few times as well. Harper's language really exploded at about 15.5 months so Lincoln seems to be right on track.
He loves to make music (on his drum or just banging things) and read books. His favorite thing is to bring a book over to me, kind of toss it at me and climb up on the couch to sit on my lap and read. He also likes reading books over…and over and over 🙂
Lincoln naps twice a day on weekends and once a day at daycare. He still takes bottles— once in the morning and once before bed— otherwise he drinks out of a straw cup. He is on whole cow's milk now and doing well. He LOVES meat. This kid eats meat and fruit like a bottomless pit and it's hilarious. He's the messiest eater ever and likes to throw food he doesn't want on the floor, which is really fun for us. I'm going to start making him eat naked because his clothes get destroyed even with bibs.
Lincoln is a sweetheart. He is so playful and is such a snuggle muffin. He loves peek-a-boo and running away while laughing the heartiest laugh. He loves following his big sister everywhere and rough housing with her a little bit.
He loves climbing everything which puts me on high alert at all times. He likes to bounce around any time he hears music and he loves to do all of the actions for "if you're happy and you know it."
He HATES having his diaper changed. He screams bloody murder almost every time. He hates having his nails trimmed too and tries to escape every time. He likes baths, Little Gym and going places and touching things he shouldn't. He loves to smile and smiles a ton— except for in these photos, haha 🙂 maybe he was having an off day!
We are so blessed to have these two amazing children. We're also fortunate to have these beautiful photos shot by Jacquelyn Nicole photography. Nicole is incredibly talented and captured some amazing, casual "at home" shots. She also shot Lincoln's nursery (see that post here).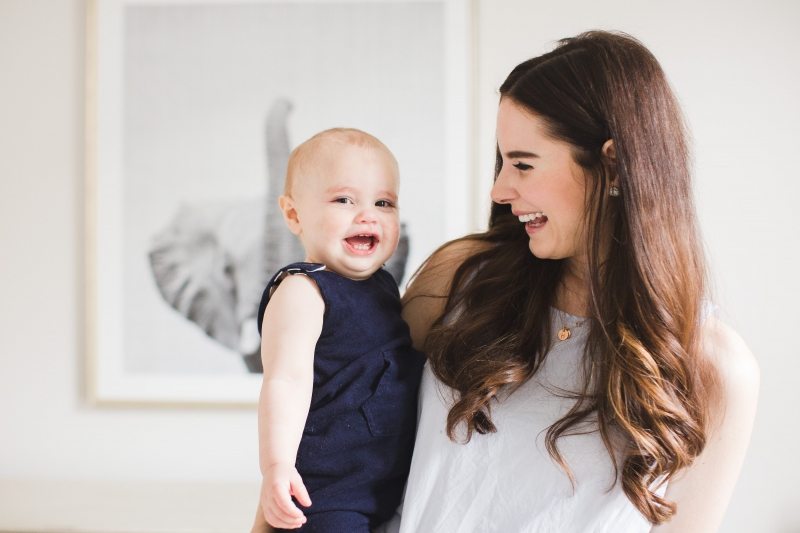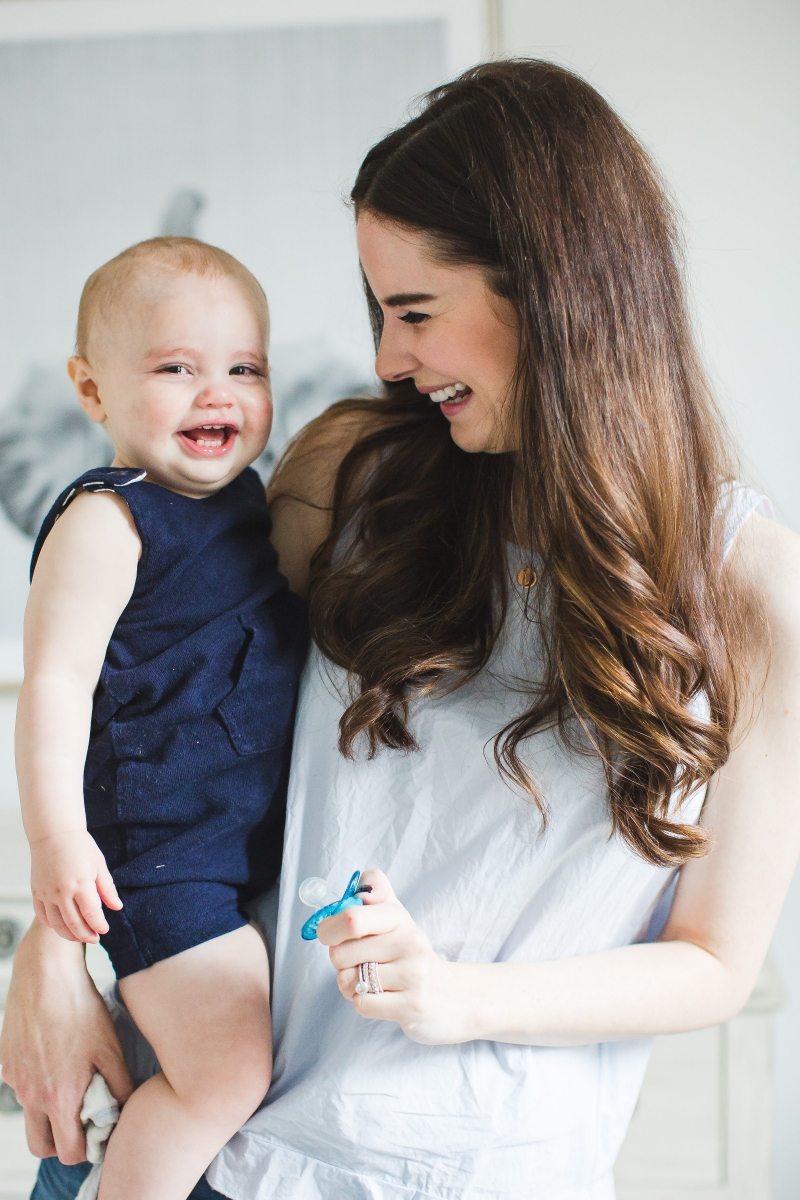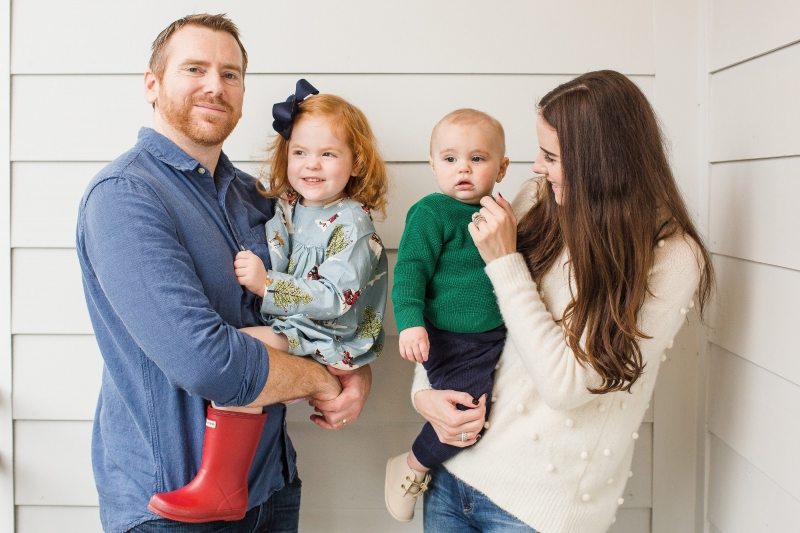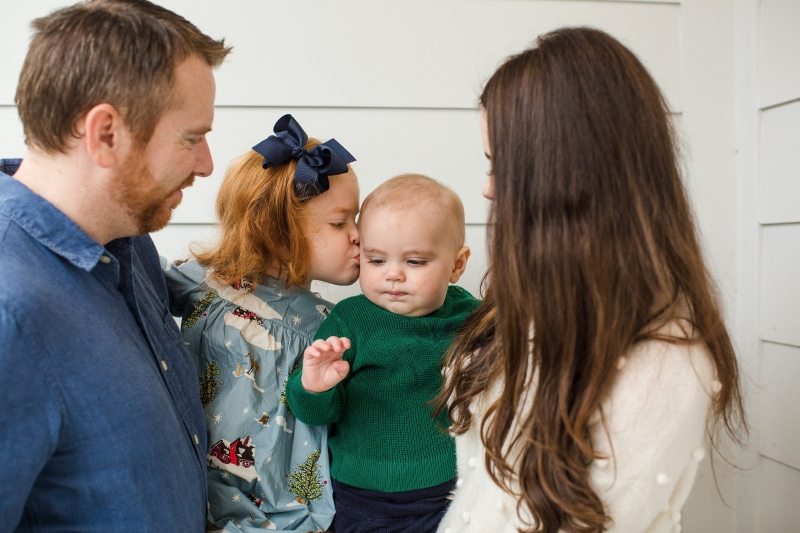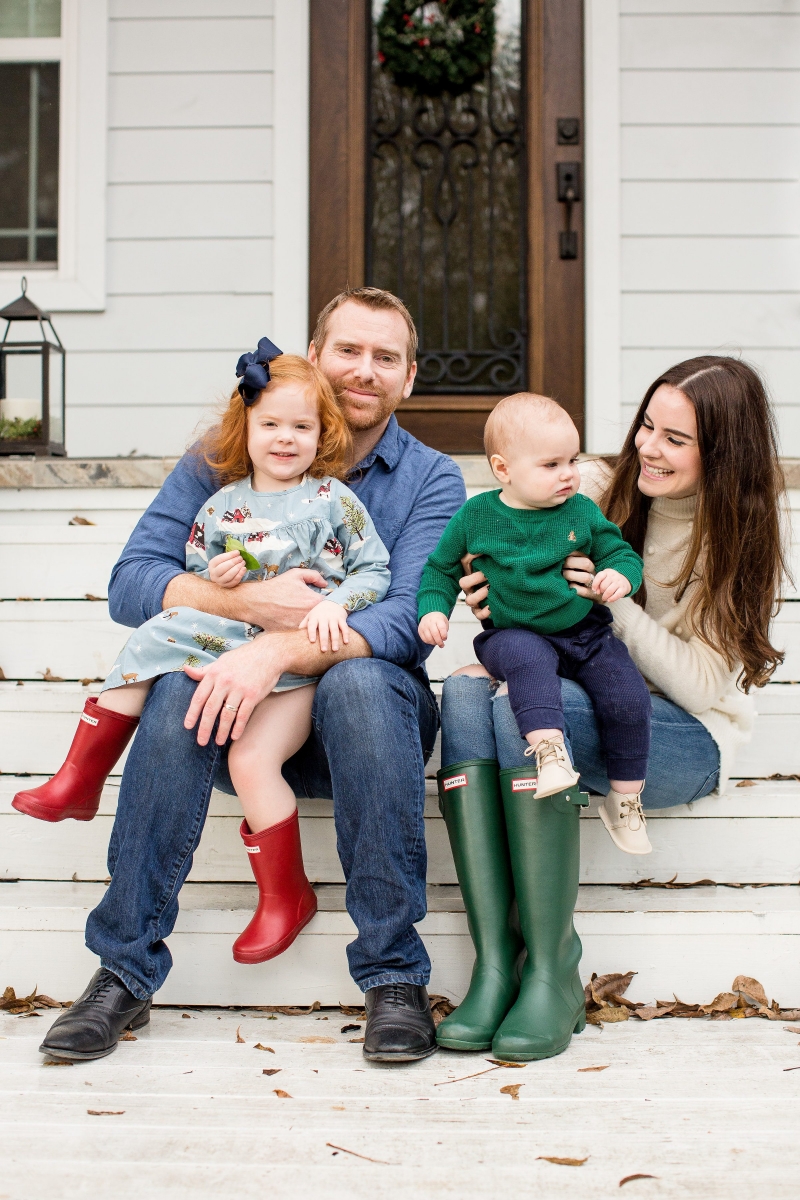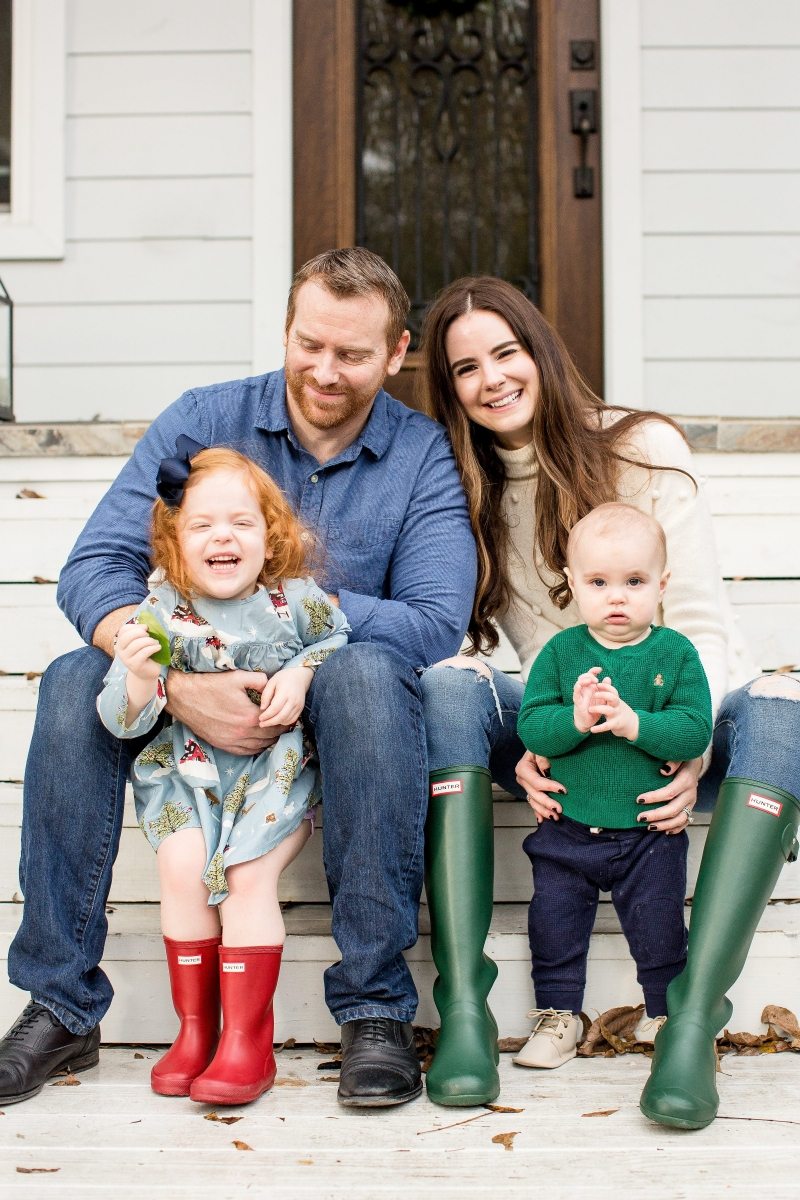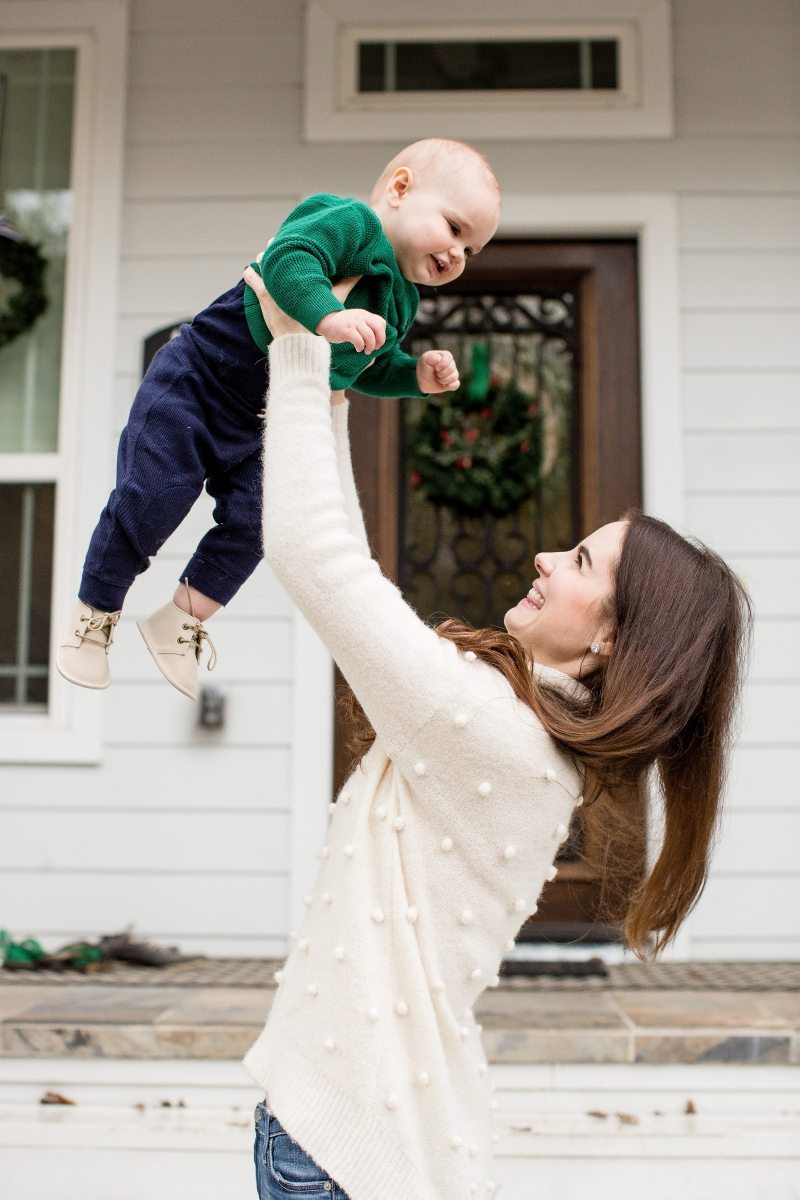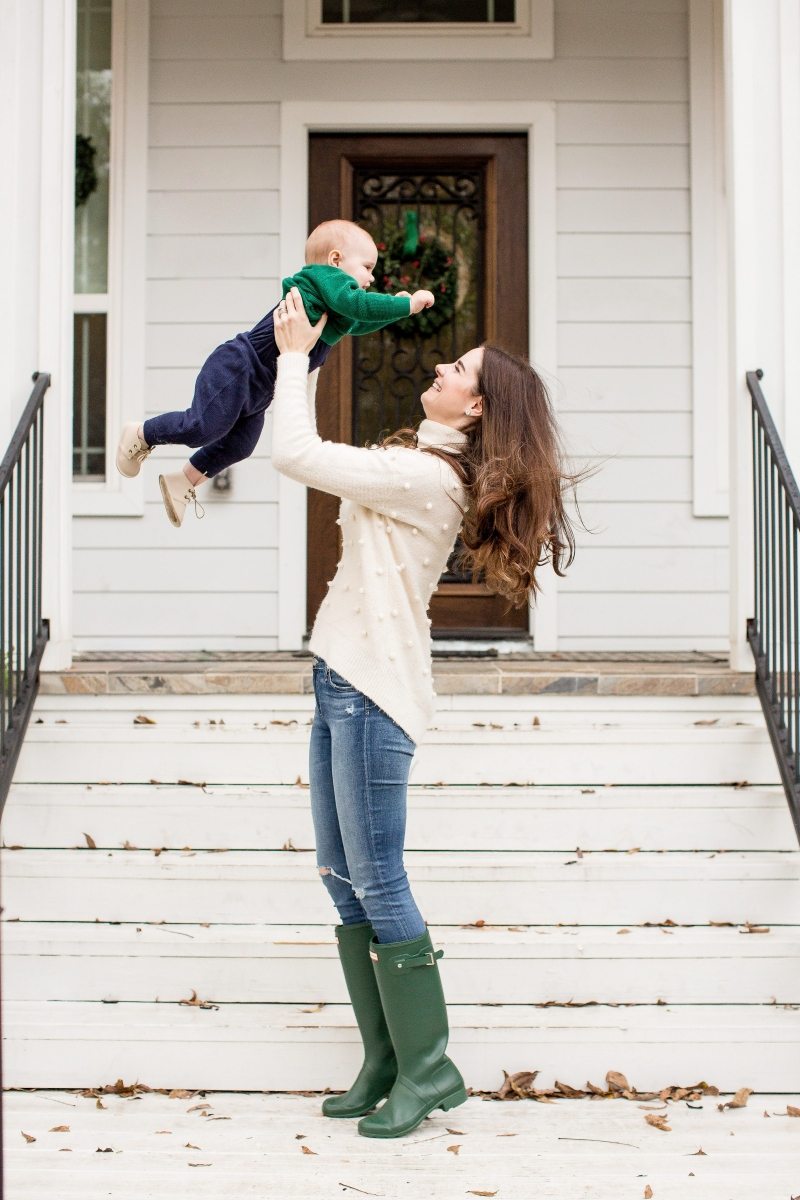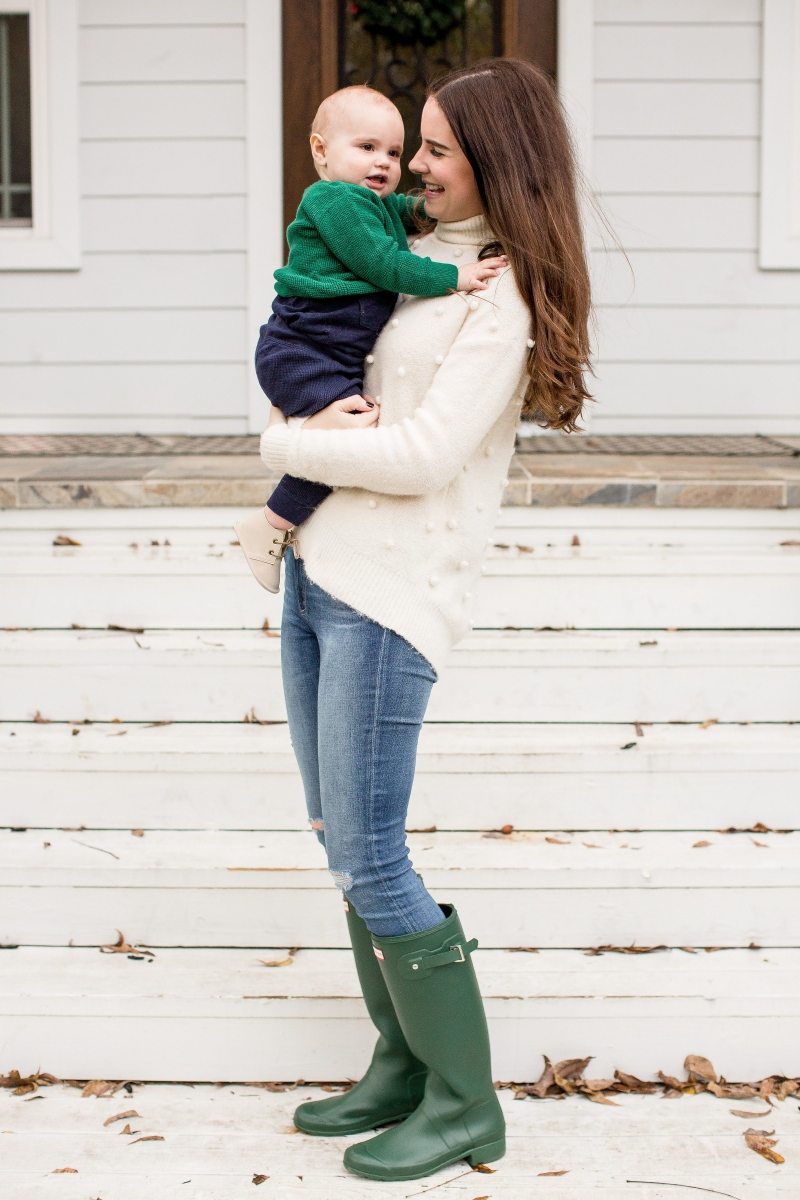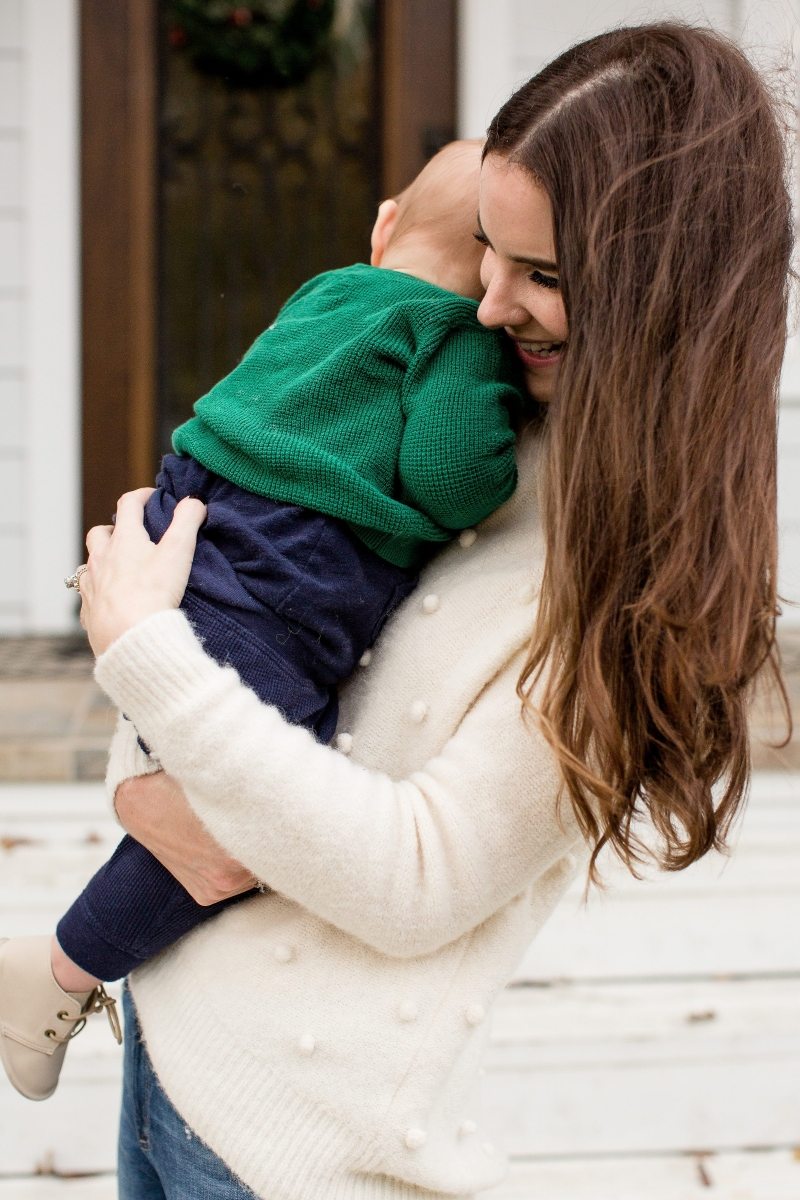 I hope y'all enjoyed this post and I'll try to share updates as often as I can!
My outfit details:   jeans  |  sweater  |  boots 
Harper's outfit:  dress  |  boots