I love a good sale— and these amazing open-toe booties I purchased at the end of summer/beginning of fall are now on sale for 40% off — and they're perfect for the soon-to-be-rising temperatures. NORDSTROM'S winter sale is also on right now with many popular items up to 40% off! Check it out here.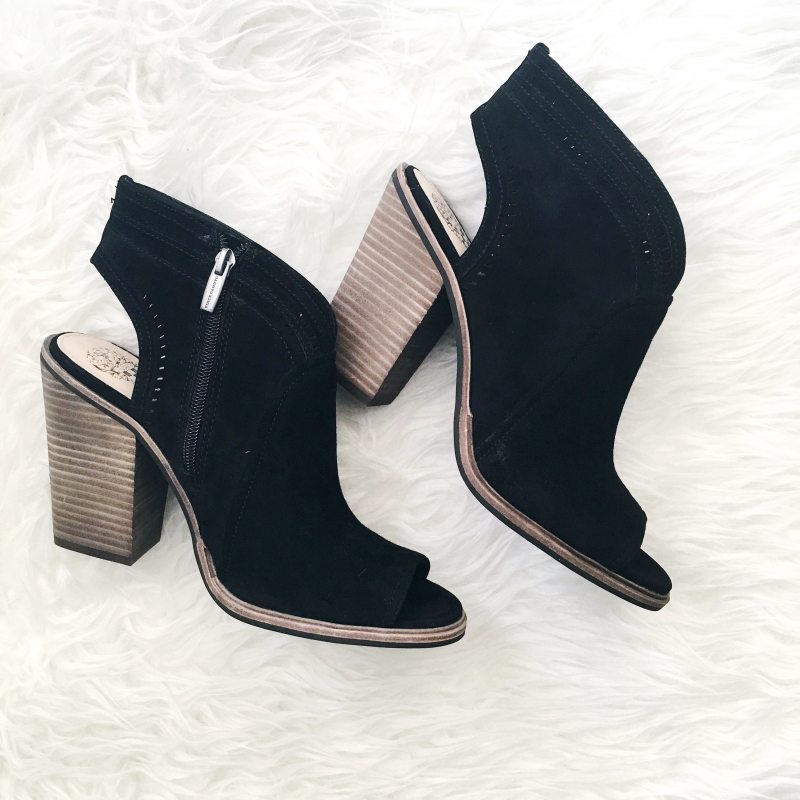 Perforated Open Toe Bootie (more cute open-toe booties here)
A couple of weeks ago, we moved our vintage henry link bamboo dresser to Harper's room and added this gold mirror. I love the way it turned out! It's a great scale for her room.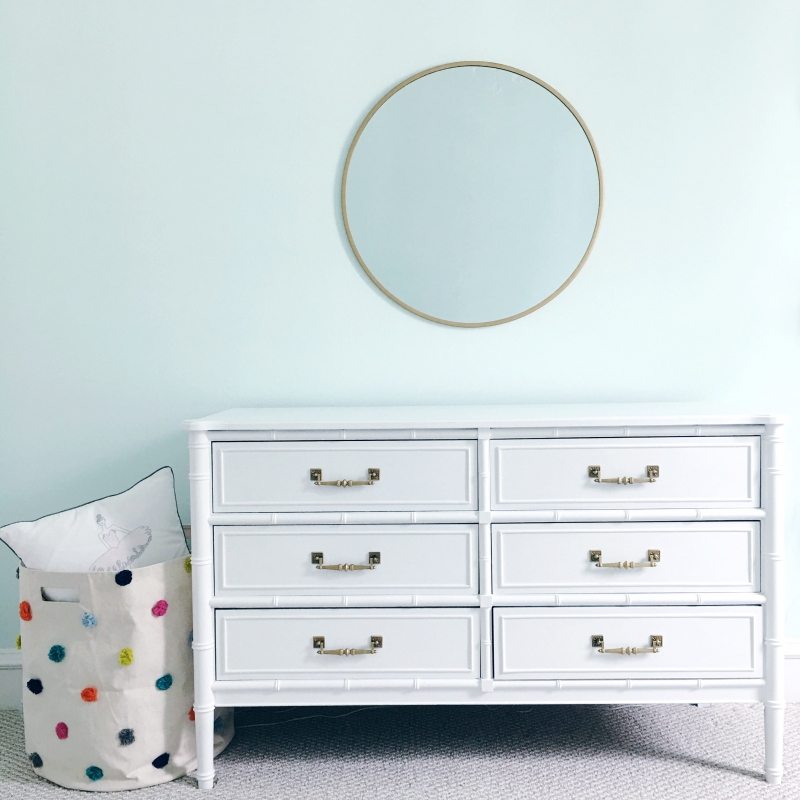 basket with pom poms  |  Round Brass Mirror  |  more cute kids room accessories and toys here
Everly Rings sent me this amazingly soft ring holder and I've been using it to share all of my favorite pieces— I love all of the COLOR here!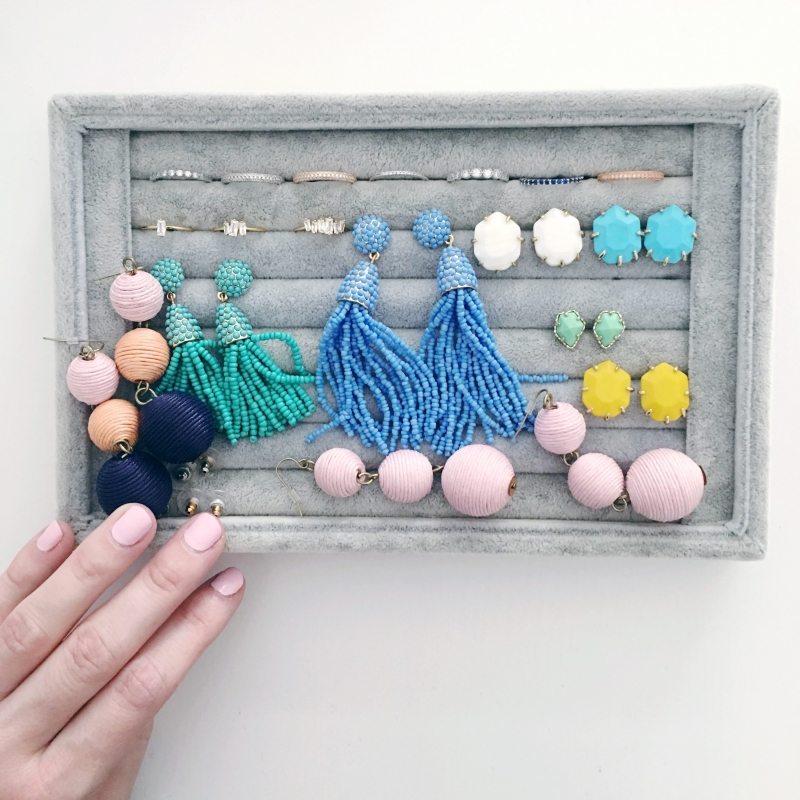 crispin drop earrings  |  long tassel earrings  (more cute accessories with tassels here) |  short tassel earrings  |  everly rings  |  gorjana rings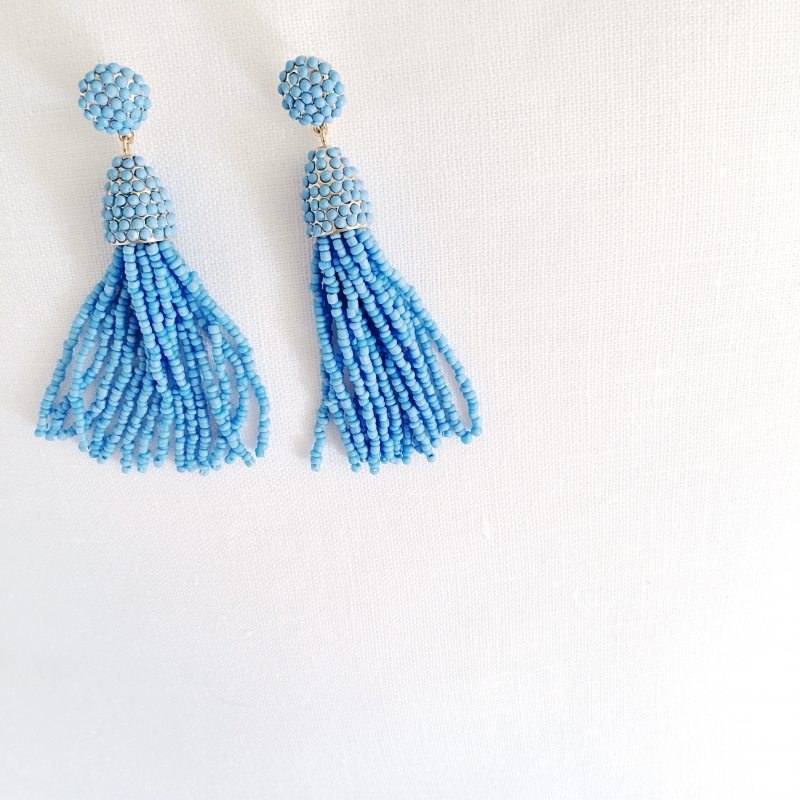 I also got this amazing statement necklace that looks like broken sea glass fragments. It also comes in a gorgeous turquoise sea glass.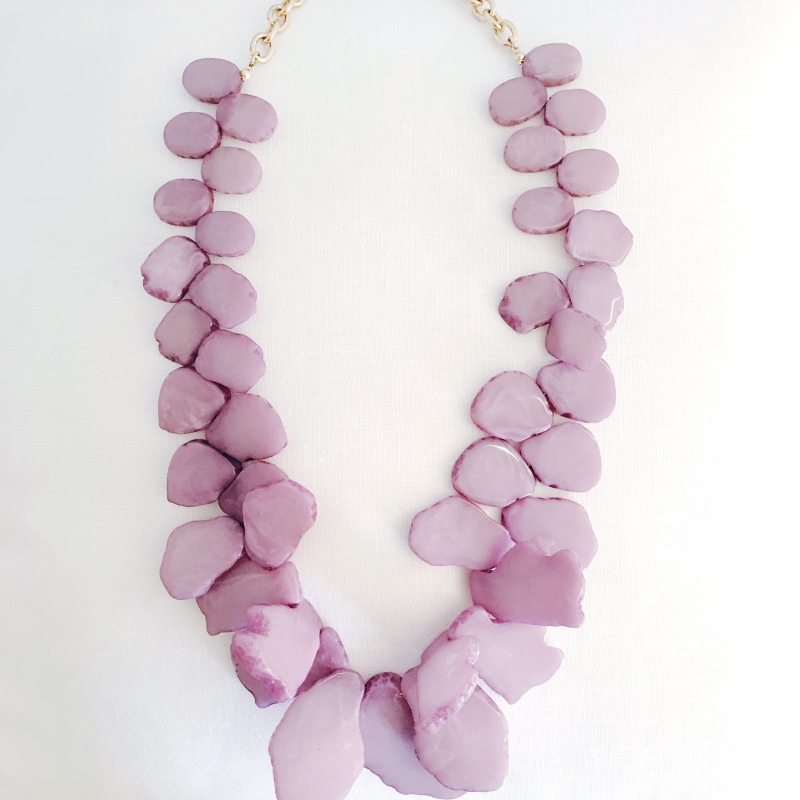 So probably the biggest "news" in this post is that I've started working out again — and this has been a long time coming.
Once I weaned from pumping, I wanted to work out again but I did not feel motivated at all. I knew I needed to start again — I was weak, had low energy and I remembered how much exercise helped with stress.
I finally felt ready a few weeks ago and I intended to start Kayla Itsine's BBG program. After going through the guide, I realized it was way too intense for a beginner. So I decided to start seeing my personal trainer again to get myself back into shape with the guidance I knew I needed. I have several friends who all train at the same place, so it's nice to have them to motivate me as well! I needed to get back to the basics and build up all of the muscle I had lost over the last almost four (!!!) years.
I was SO sore after my first few workouts, but I LOVE the feeling of getting back into a fitness routine again.
I'll talk more about my workout schedule in an upcoming post, but since we're on the topic, I feel compelled to share these amazing open-back tanks I purchased over the weekend. I got mine for 50% off during a promotion and they're incredible. The have a slit down the back that you can leave open or tie up. I wore a tank underneath but you can also just throw it over a sports bra! I have the gray and black.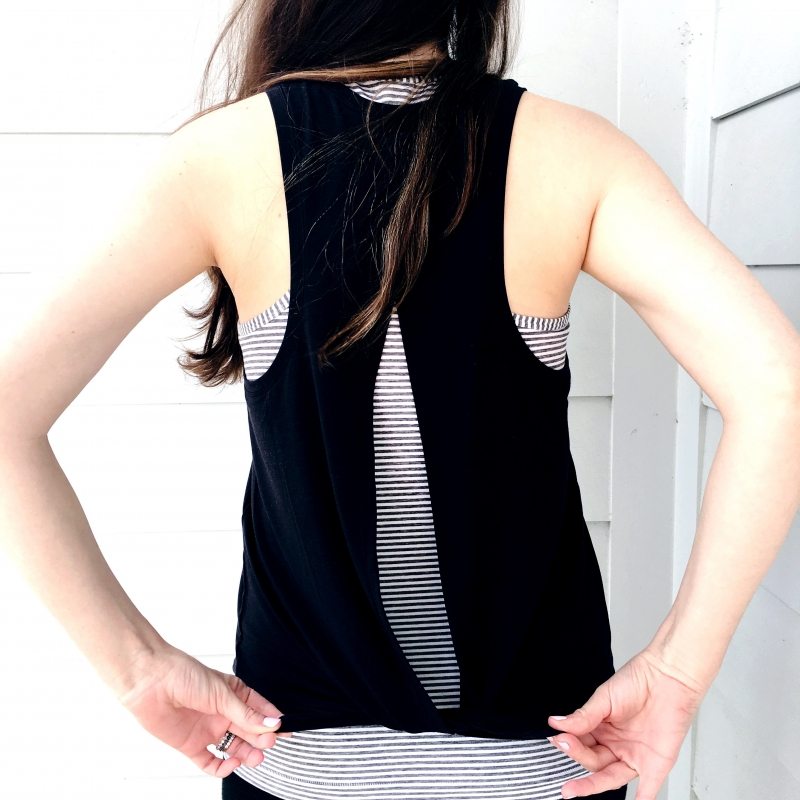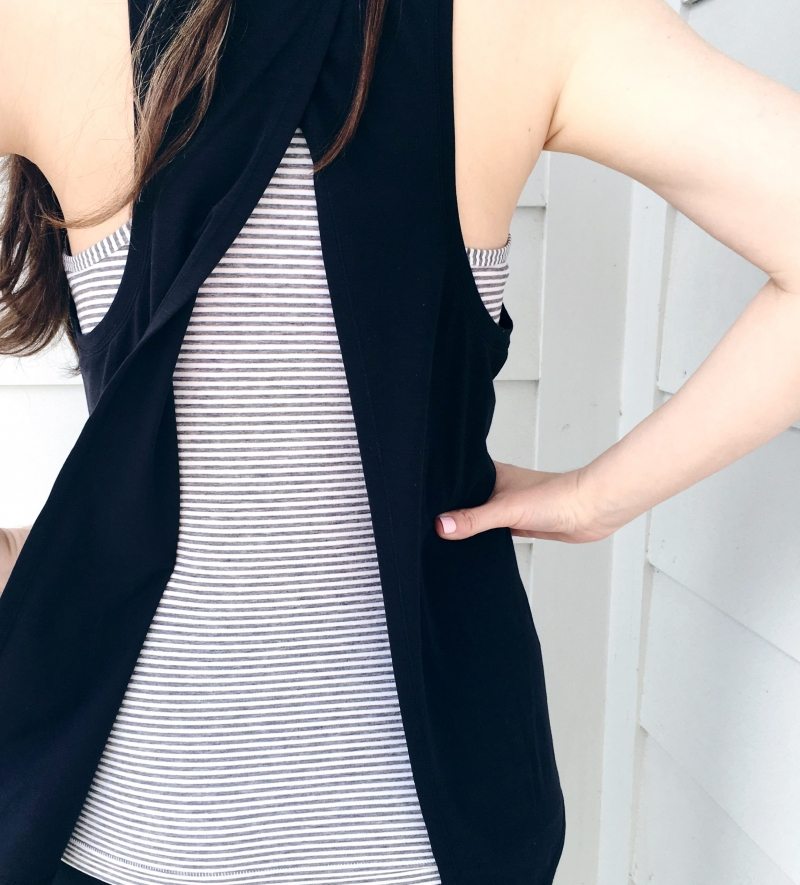 muscle tee w/ open back  |  striped tank   & more super cute workout tops here
Speaking of shirts, is this the best one ever, or what?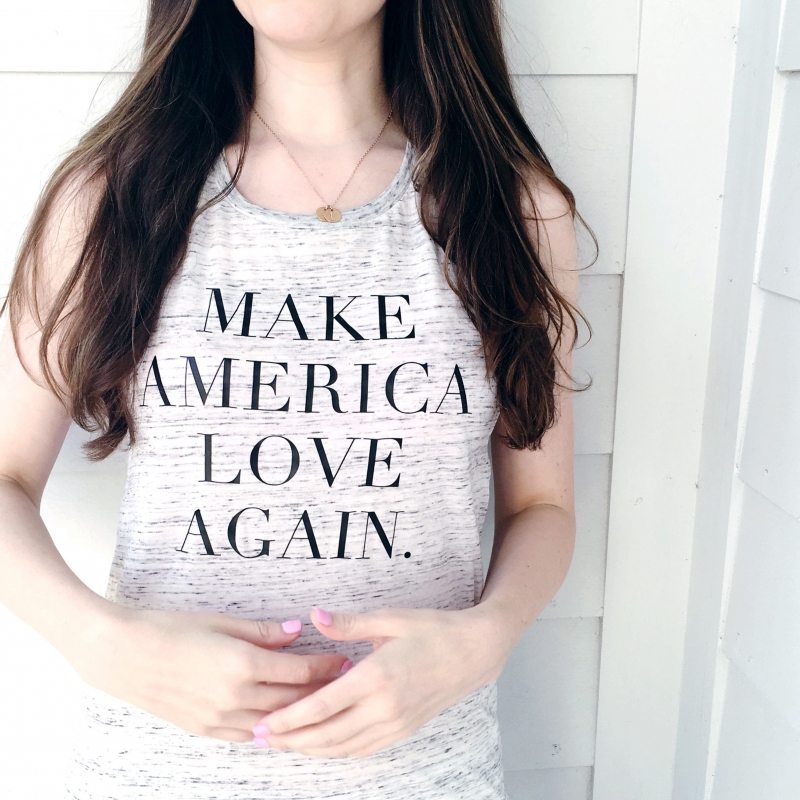 Make America LOVE Again tee
How darling are Harper's tassel sandals? They're under $20!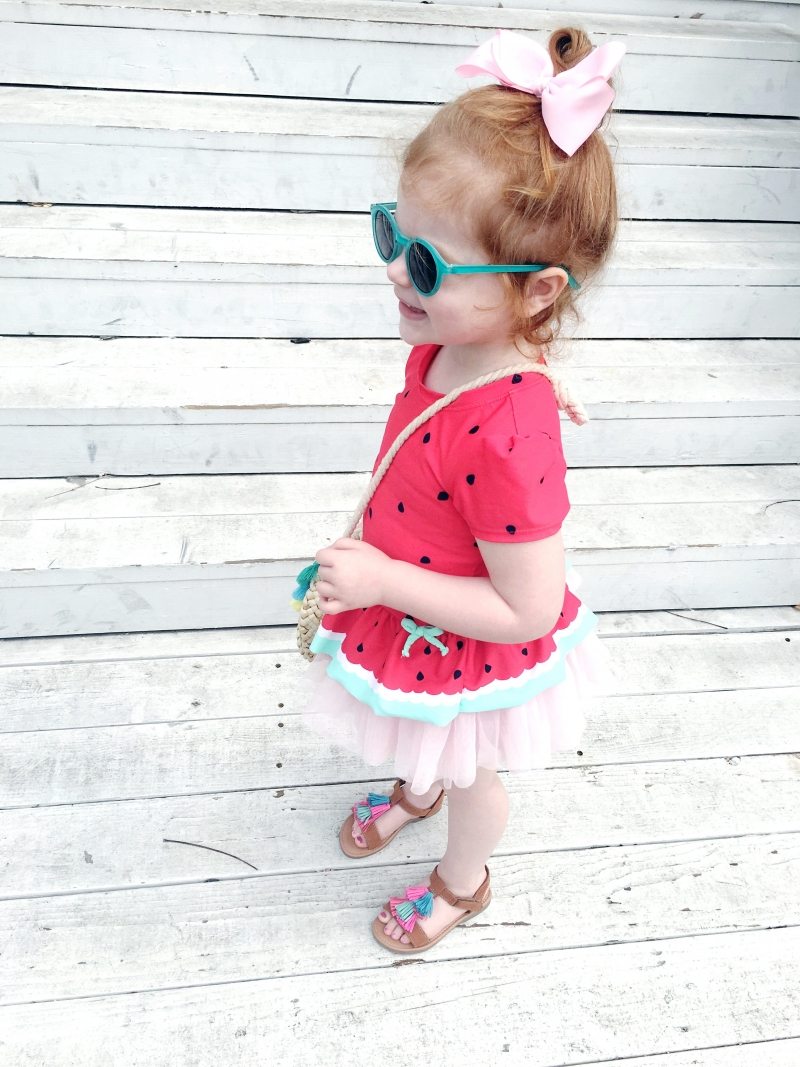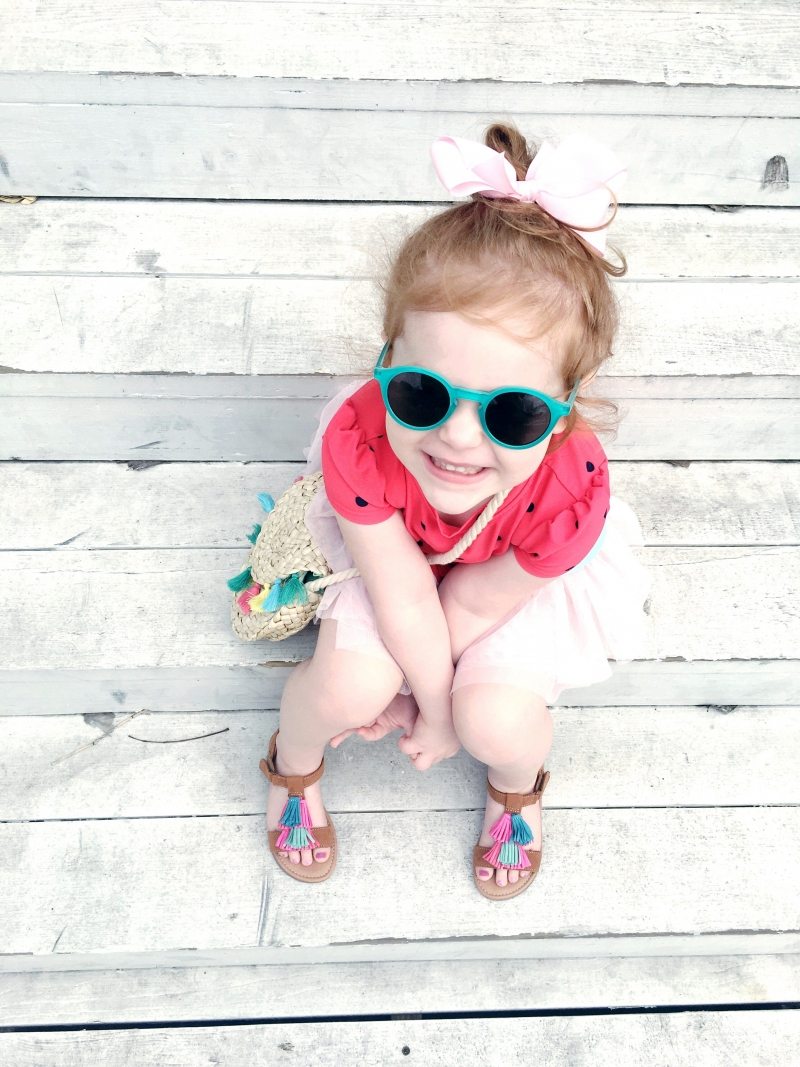 tassel sandals
I also got the cutest shoes for Lincoln and bows for Harper from Sweet N' Swag. The prices are super affordable and they're very nice quality!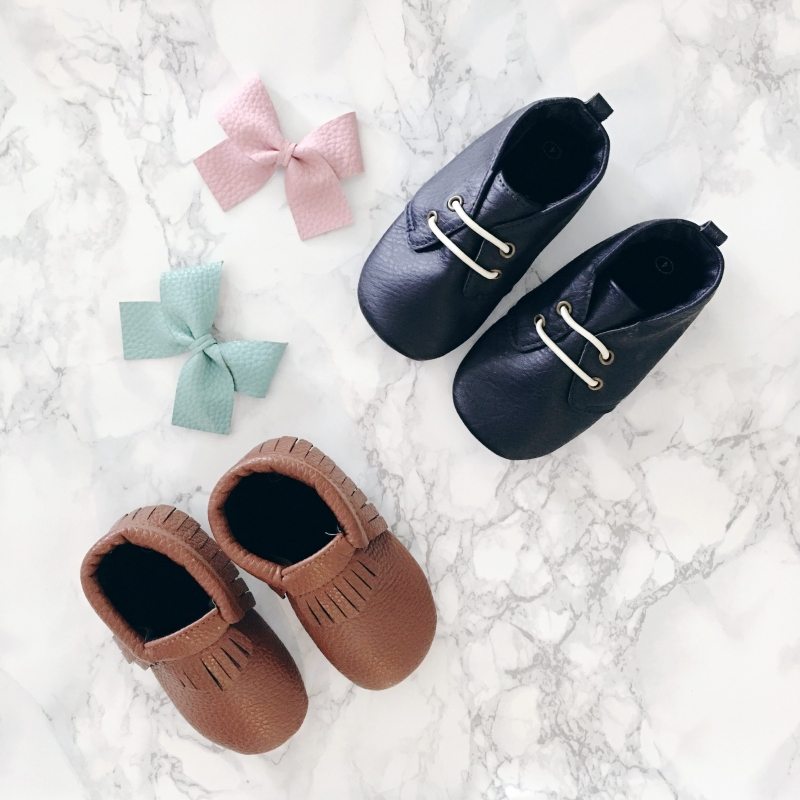 Lastly, I'm kind of obsessed with Marysia swimwear…and thinking of splurging on a suit for this summer…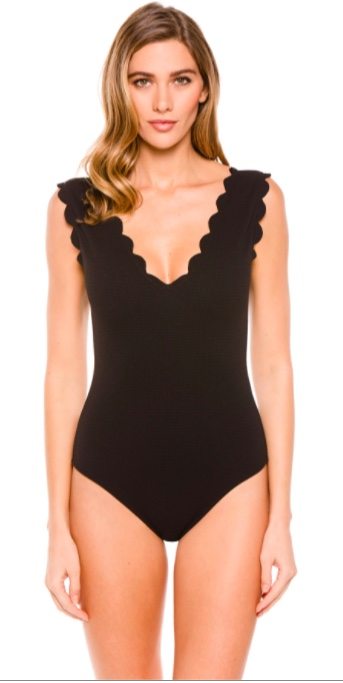 scalloped swimsuit |  more of my faves here
Isn't it gorgeous?! The back is scalloped too!
I hope your week is great so far— thanks for reading!