scalloped duvet cover  |  banana leaf print linen pillows 
It never fails that when I post photos of our home on social media, I get the "how do you have XYZ in your house with kids?!" comments. Recently I saw a blogging friend get a comment on her master bedroom, which had a white bedspread and light-colored headboard that read "how do you have a white bedroom with a toddler?!"
The amount of time our kids spend in our bedroom is so limited. I thought to myself— if ANY room in a house could have a lot of white- the master bedroom is IT! (I just ordered a white linen headboard too…)
I get it — kids + white anything conjures up visuals of all of the things getting covered in dirt, crayons and food.
I think most people are just curious and well-meaning, especially since the "white everything" trend is more recent. The comments about light spaces on social media gave me the idea to share a post about how we make light walls, white sheets and light furniture work for us (even with kids)…and some of my blogging friends are sharing their tips too!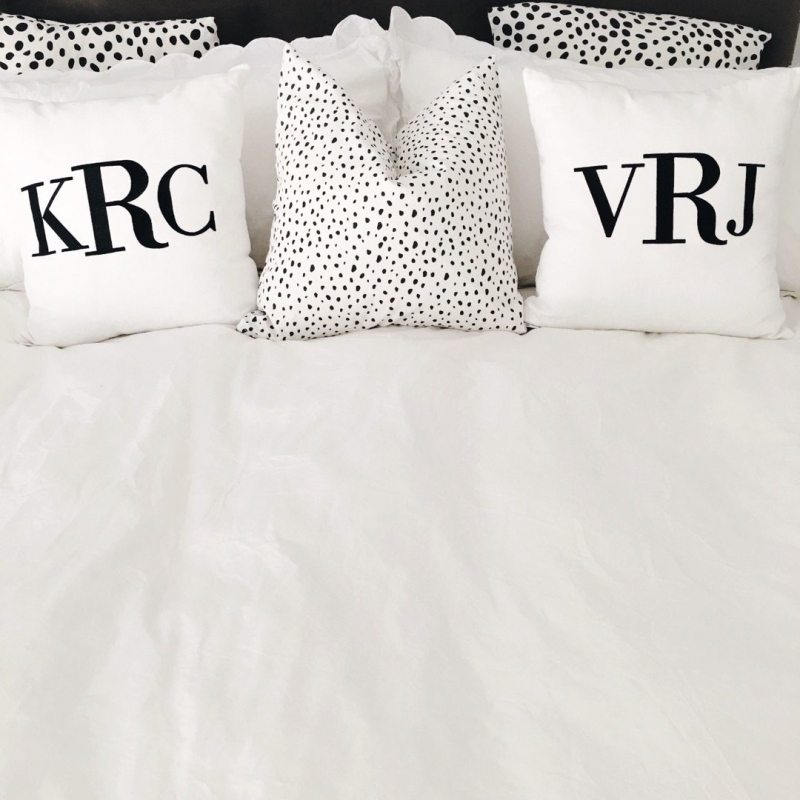 You've probably noticed that a lot of bloggers have homes that don't appear to be "kid friendly," that have "too much white" and would get "messed up" really easily. I assure you that there are plenty of times my home looks like a disaster because there are 20 loads of laundry to be put away and there are toys all over the floor, but overall, having kids and a home style you love (even if that means lots of white/light colors) are not mutually exclusive. It's kind of what you make of it. This is just what works for us, so take this post with that disclaimer in mind.
K I T C H E N
A lot of people have visceral reactions to white kitchens. Like face-cringing "doesn't your kitchen get SO dirty?!" reactions. One thing I'll tell you about white cabinets— is that dark cabinets are a thousand times worse. We had dark cabinets in our last house and even before we had kids, they looked terrible and showed every speck of dirt (just like our dark floors do now) and every water stain.  We've been in our house for a year and a half and our cabinets look fantastic. Crisp and bright, just like when we moved in. We wipe down the fronts, especially of the ones we open/close the most, but overall they're easy to care for.
Speaking of kitchens— we're a family that mostly eats in our kitchen. Occasionally the kids will have snacks like crackers, sliced apples or raisins in the living room, but for the most part, we eat in our kitchen. Sometimes I'll give the kids a non-messy snack in the playroom (I avoid things like yogurt or apple sauce that can spill everywhere). Not only does this help keep rooms clean and free of crumbs and other food messes, but I think it's a healthy habit to take the time to pause and eat a meal or snack instead of snacking or eating while distracted with something else.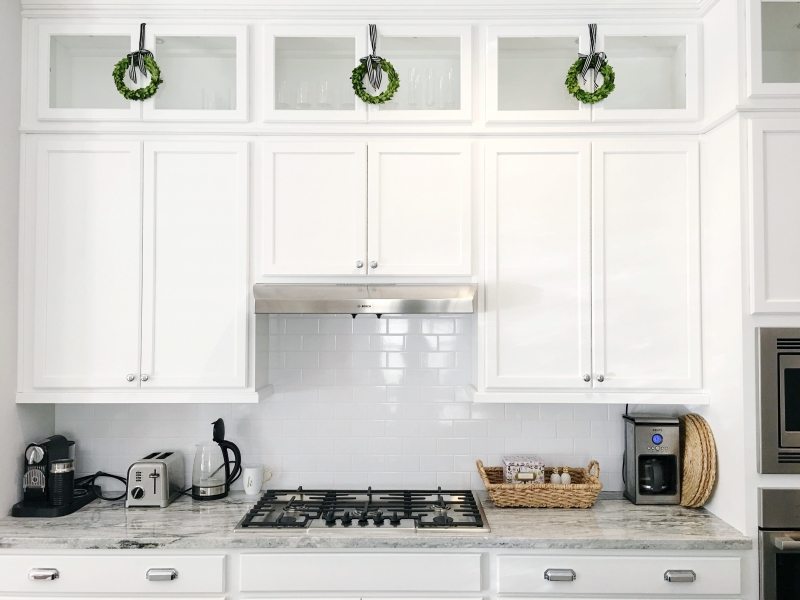 M A I N  L I V I N G  S P A C E
So, how do we keep our cabinets (and for that matter, everything else downstairs) as clean/stain-free as possible? We make it a habit to wash hands immediately after eating so when the kids are running wild in our open-concept living space, their sticky hands aren't getting all over everything. A few weeks ago we let Lincoln walk around eating a breakfast bar and of course his hand touched our off-white fabric accent chair— I was able to clean the stain, no big deal, but we don't make a habit of t.
We also don't keep crayons or markers in our main living space— they're all in the playroom. Lord knows we could turn our backs for a second and there'd be some new artwork on the walls and furniture, so that's not a risk I'm willing to take, haha! (In full disclosure, Lincoln totally scribbled on the playroom wall last week, so now we have some special artwork up there to go with the mint green walls).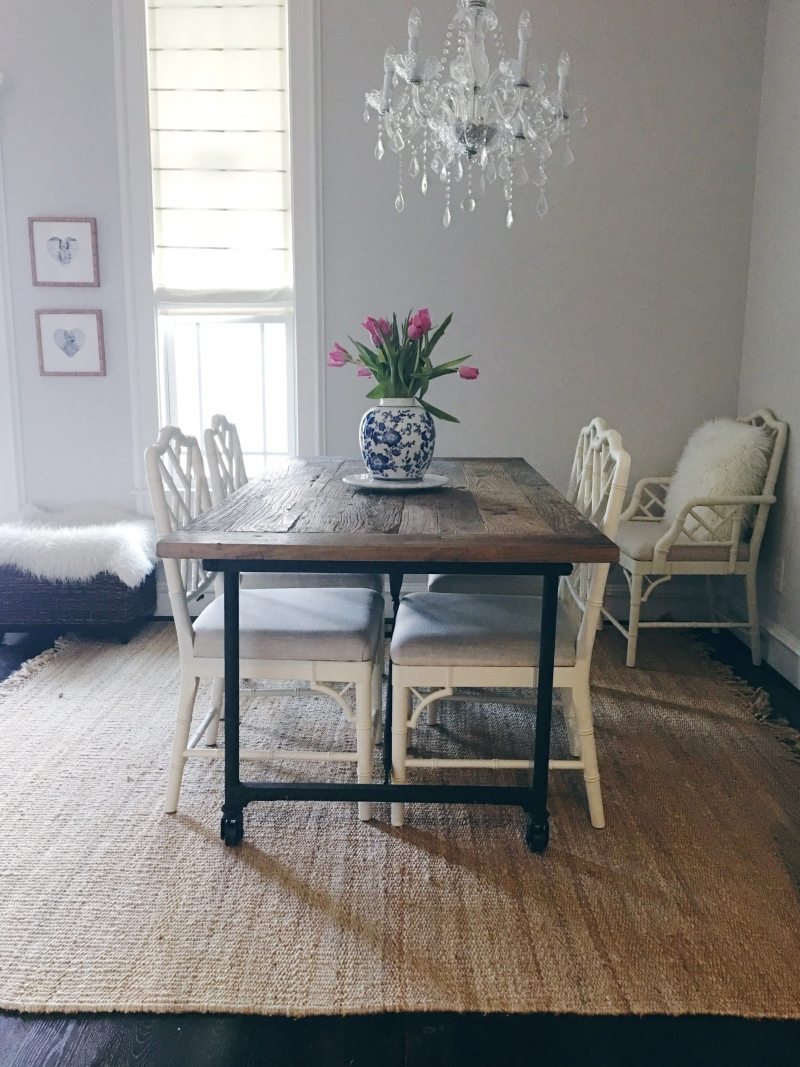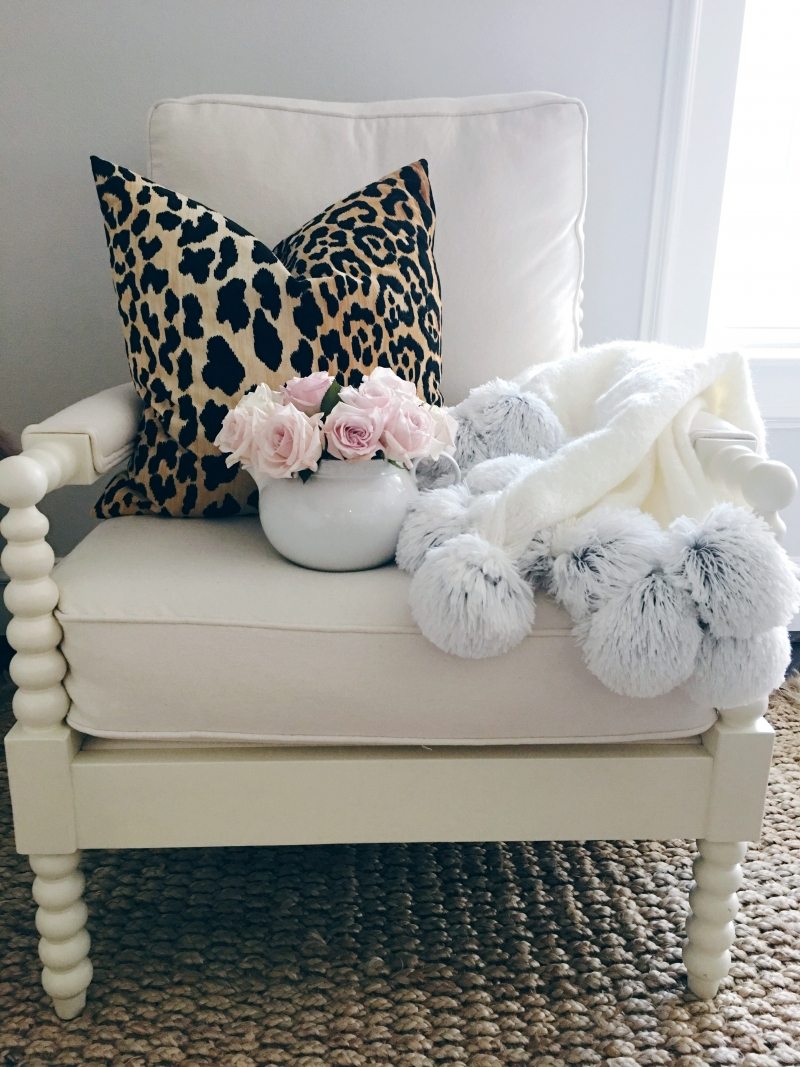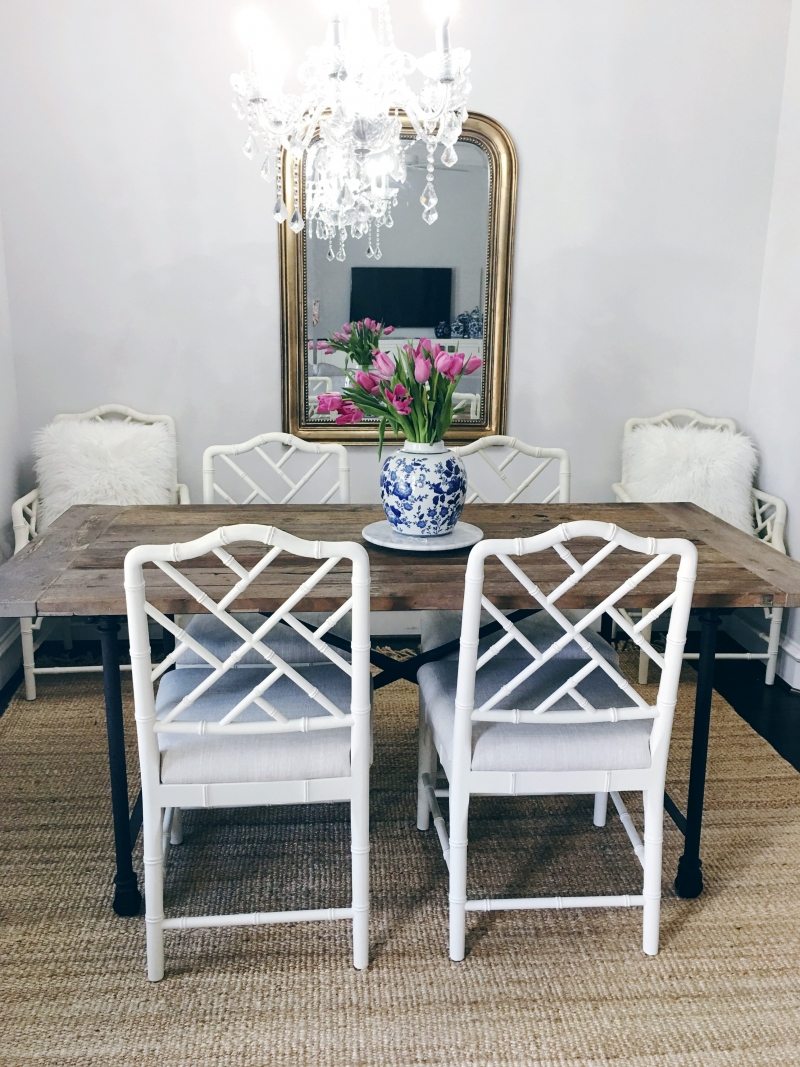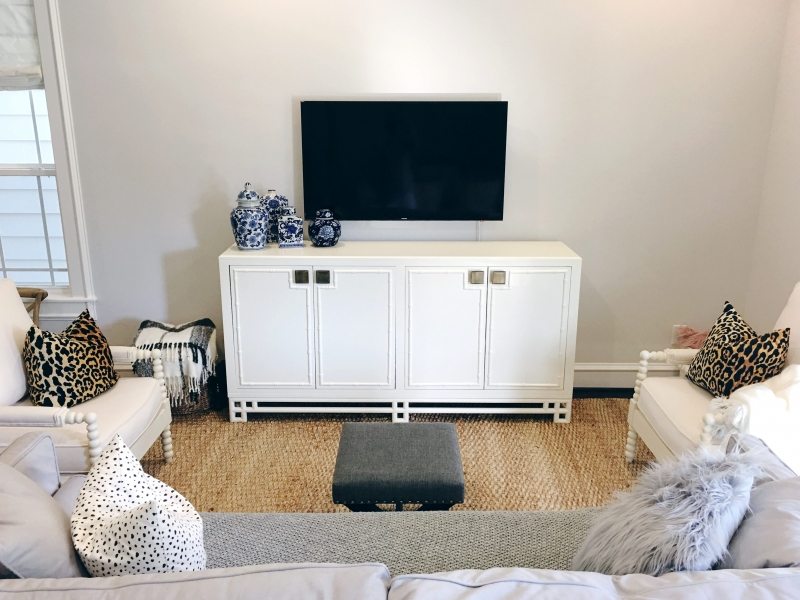 K I D S  R O O M S
I've gotten a lot of comments over the years about our children's rooms, especially when I revealed Harper's nursery. "Wait until they destroy those white sheets/curtains/dresser/crib" etc. I get it. You think of kids and light bedrooms and you immediately picture those Facebook memes of kids with crayon or lipstick all over themselves and the walls.
The truth is, our kids sleep in their rooms and that's about it. That's why I never understood the "your kid's rooms will be ruined!" comments. When my kids are in their rooms, they're sleeping 99 percent of the time. Sometimes Harper has "quiet time" in her room if she needs to wind down, and we keep some toys and books in her room for her to play with.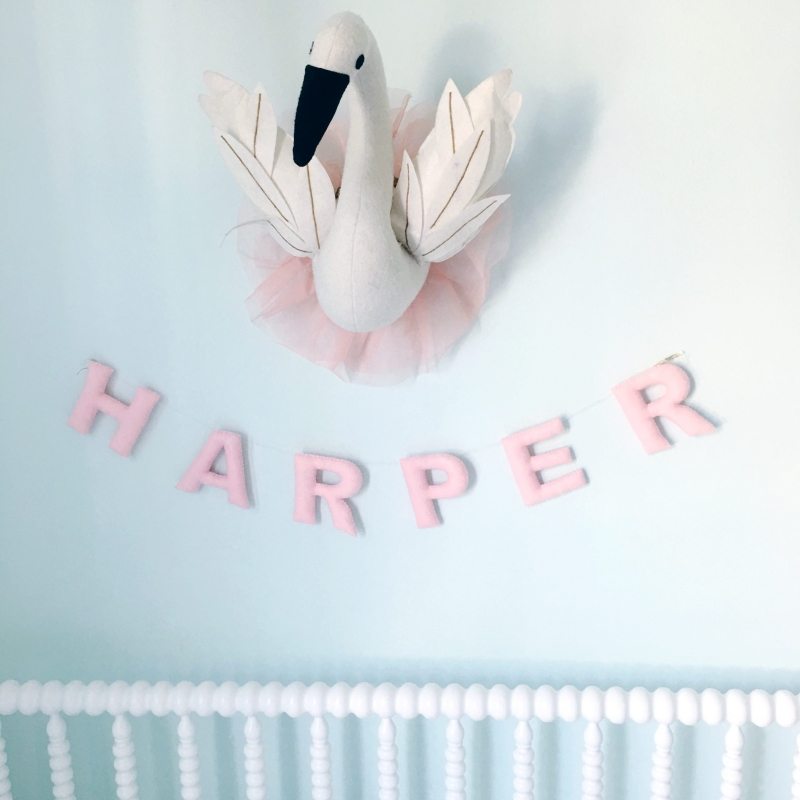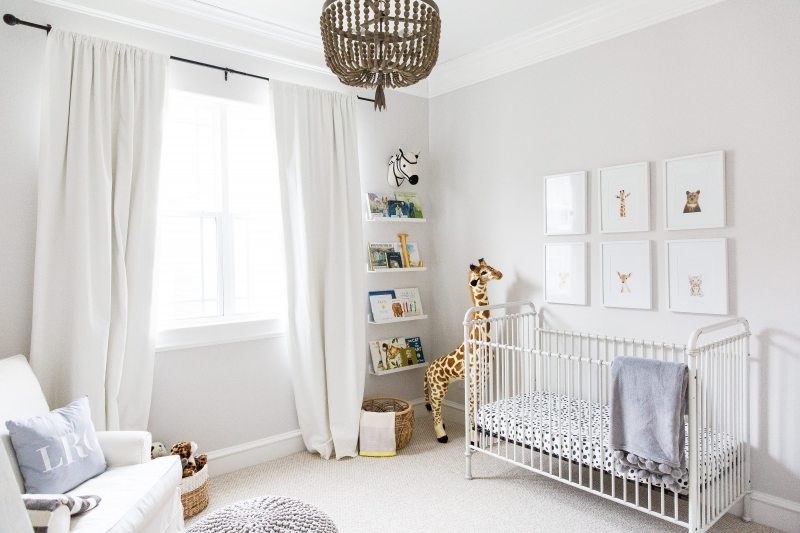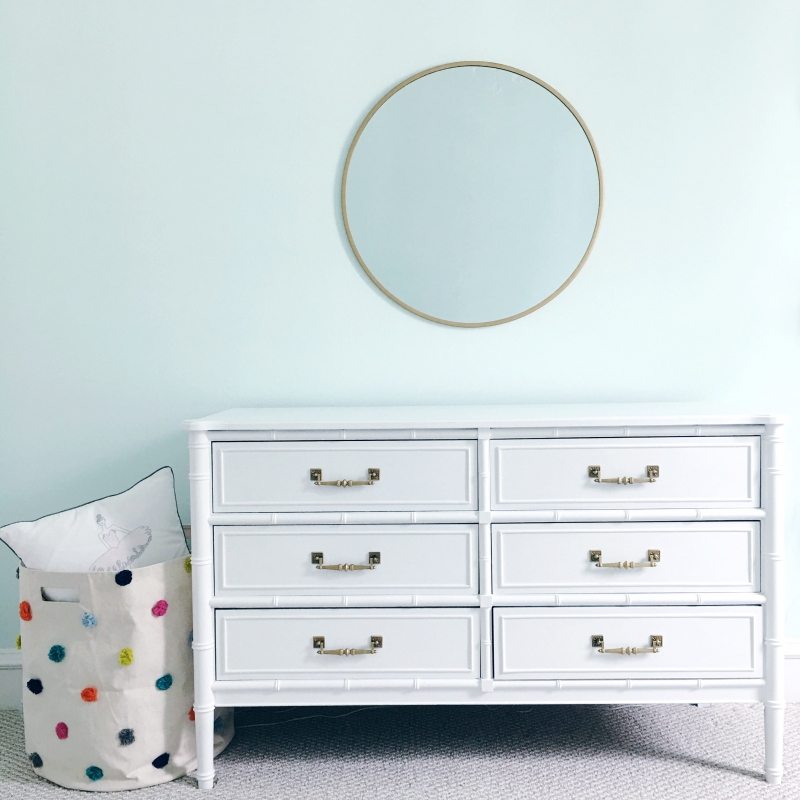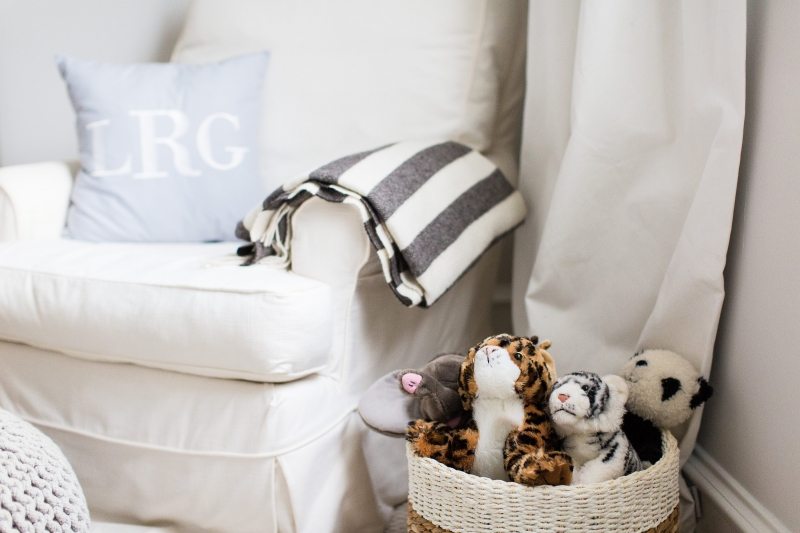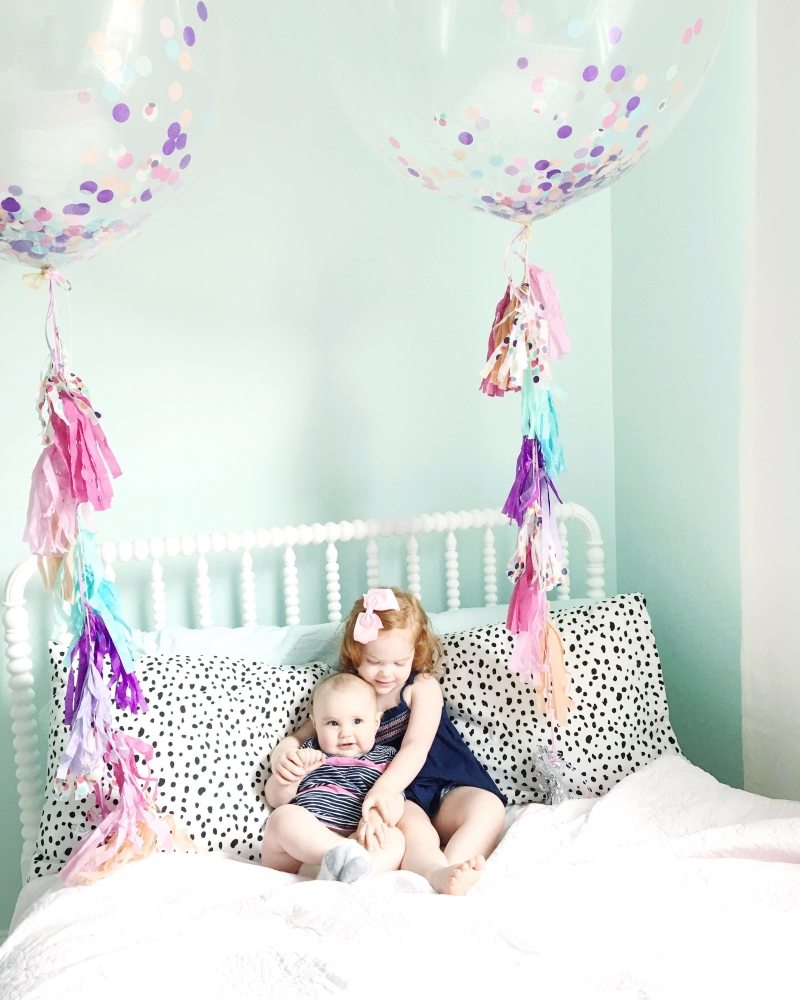 A  S P A C E  F O R  P L A Y 
I've said this a lot, but one of the reasons we purchased our current home is because it has a "game room" space on the third floor. It's a really large space (about 14 x 20), so there's plenty of room for a couch and our kallax toy storage units as well as a large floor area for free play.
Many of my friends have converted an office space or formal dining room into a playroom since it will get much more use that way, so it's something to consider. We're able to keep the rest of the house in pretty good shape because we have this dedicated play space.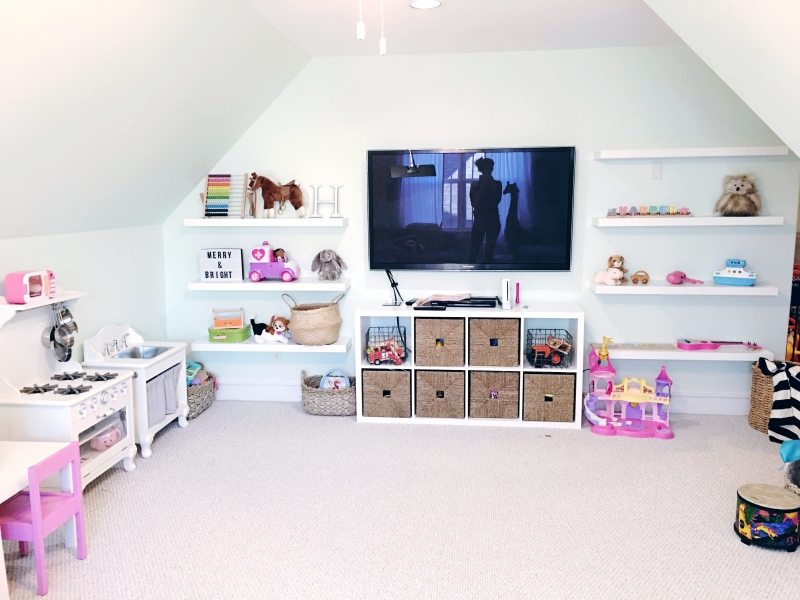 kids clothing rack
F A B R I C S
The fabric on our kitchen bar stools, dining chairs and living room accent chairs is light, and we scotchguard it.
For our couch, we selected a light gray fabric but it's slipcovered, so it's removable and can be dry cleaned. I have several friends that have the white IKEA sofa with slip covers and they're able to launder it themselves which is a great option.
Our living room accent chairs are the lightest fabric we have— an off-white. They're not used very often since we both favor the sofa when we're winding down for the night, so I'm not too worried. The cushions do have a zipper and can be removed if cleaning them became necessary.
B A T H R O O M S
Our bathroom title is white with a marble look to it. A lot of people thought we were crazy to have a white bathroom…people say "doesn't it get so dirty?" Well,  it gets about as dirty as any other bathroom and I actually like that you can see build-up in the shower and on the grout lines— because then it can be cleaned!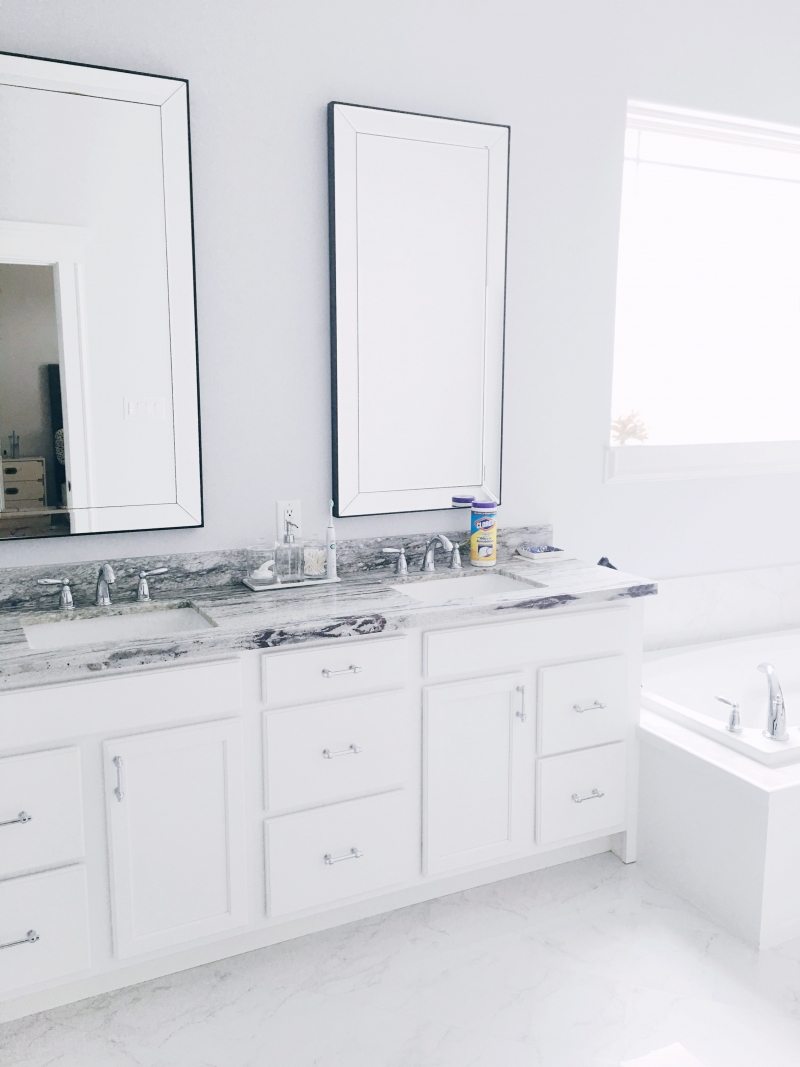 Several of my wonderful blogging friends shared their perspectives on having white in your home with kids as well…read on for more! The bottom line? If you love it, you can usually make it work, and accidents happen, but most of the time they can be easily fixed.
My advice is to buy slipcovered sofas. It's super easy and quick to wash them if anything spills on them. They're incredibly durable too.
– Courtney from Mrs. Coco Wyse
I try to look for white home décor options that can easily be cleaned or wiped down like my white desk and this easy to wash and lightweight quilt.  If it is something that can't be easily cleaned, I at least make sure it is VERY affordable so I can replace down the road, like this rug, or I opt for washable rugs!
-Laura from Walking in Memphis in High Heels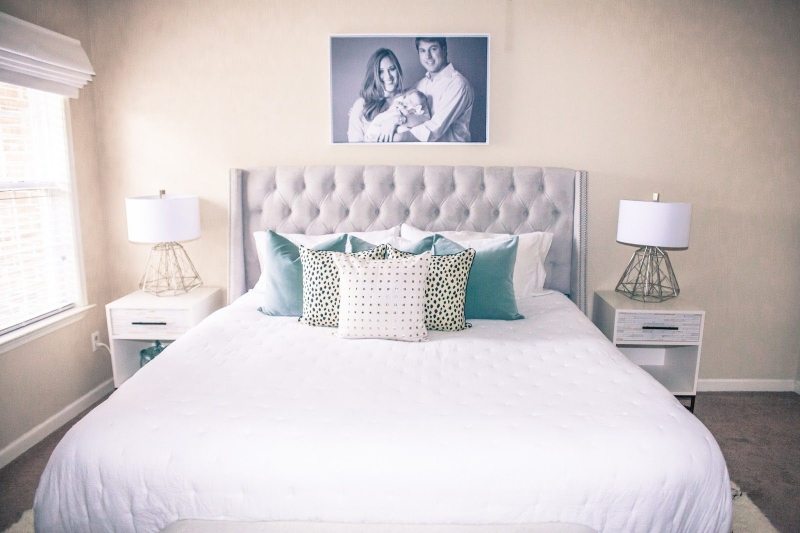 Bleach! Bleach is your friend, and makes it easy to remove any stains. Also, I've never found a mark a baby wipe or a Magic Eraser can't get out! White doesn't intimidate me at all with two kids and a 140lb dog. I'm cleaning all the time anyway, and white makes it easier to see exactly what needs a cleaning. We like the light and airy look of white too much to having cleaning be the reason to not use it. We have kids and a dog, cleaning is just a part of life!
-Lauren from Lauren McBride blog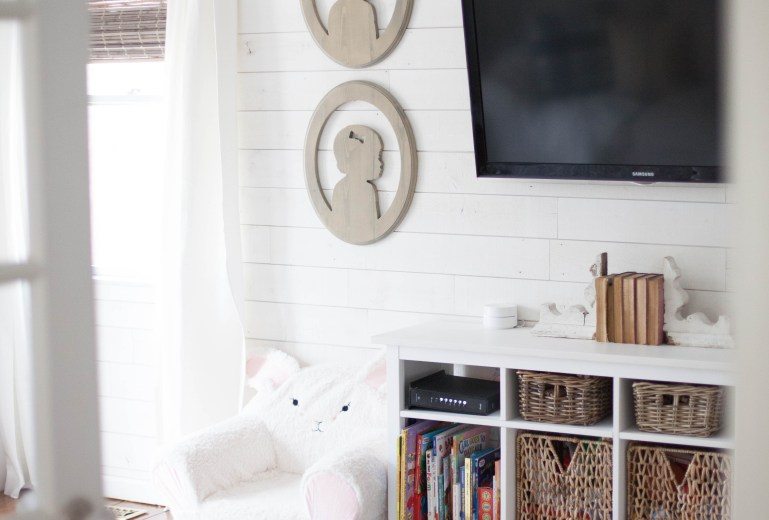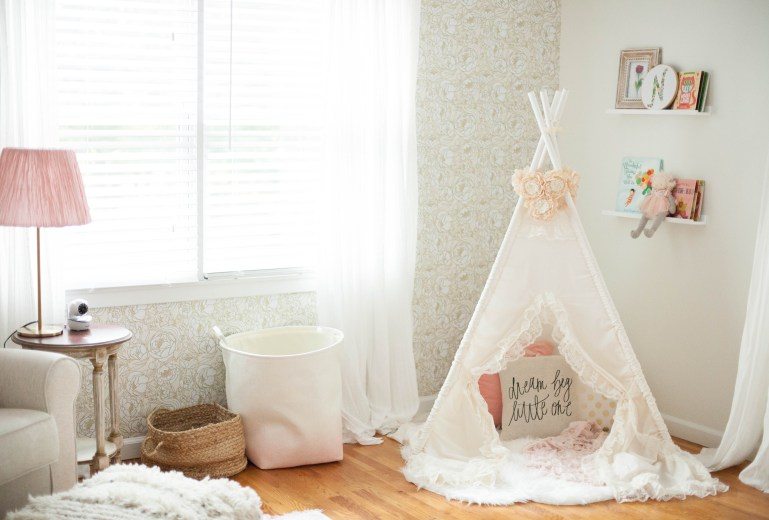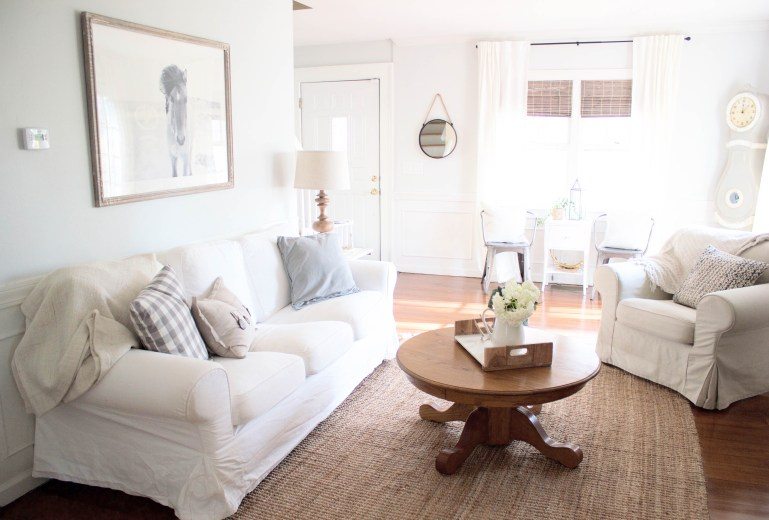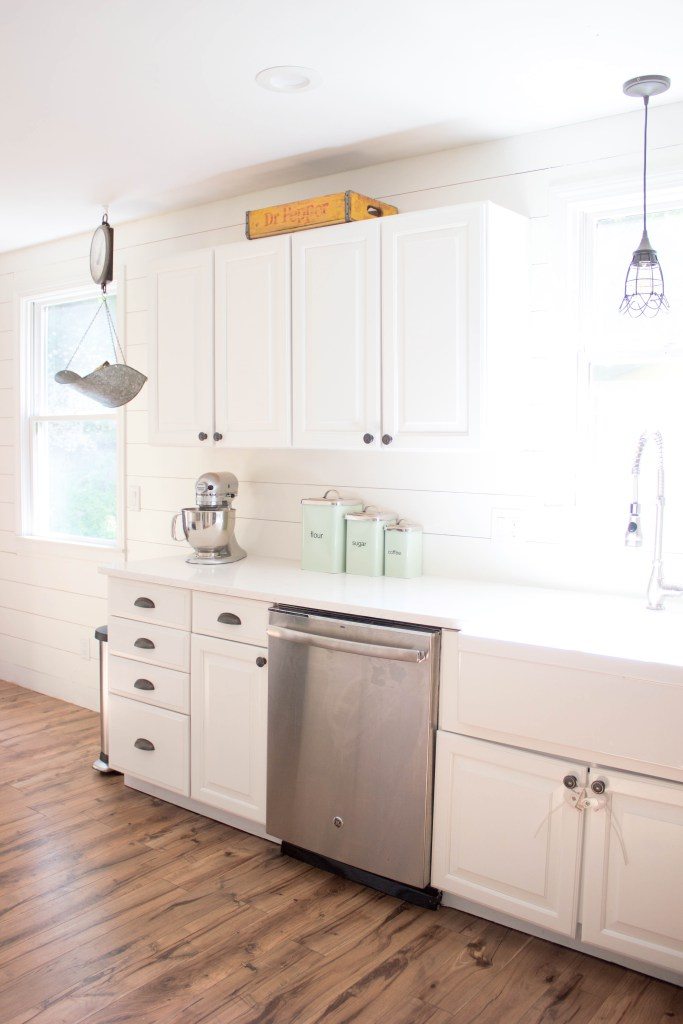 We have all white bedding and I love that we can throw it in the wash, with some bleach, and it's good to go! Plus, not to sound gross, but I'd rather see what's on my bed sheets than have it hidden with color or pattern! With two boys, a dog and a cat, you just never know!
-Natasha from Schue Love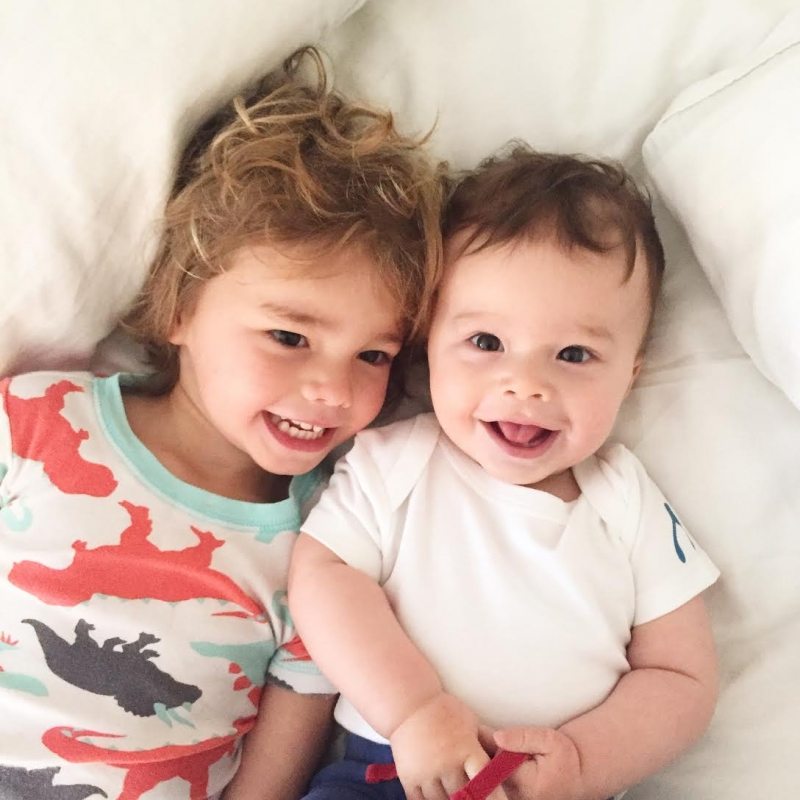 I love the idea of living in white… I swear, everyone thought we were nuts for wanting white everything and all sorts of mamas told me to "just wait…" Needless to say, we've survived and our white walls, cabinets, tile, counters and bedding still sparkle after 3.5 years and 2 kids.
Some of my tips… if you like something (white paint), go for it. We still wear shoes in our home, my son runs his 3-year-old fingers along the walls, drinks are spilled on our white bed… life happens. My biggest tip is selecting a white paint that doesn't go yellow.  Those undertones tend to look dirty over time. We went with a stark white that has an ice blue undertone. If a wall looks dirty, without even thinking, I just swipe a magic eraser along it. Bleach for the bedding and baths for the kiddo most nights.  If I spill coffee on the cabinets, I simply clean them just as I would if we had dark cabinets. I scotch guard our lighter furniture once a year.  It's not nearly as hard as I thought to keep it all clean.
– Lindsey from Lindsey Regan Thorne blog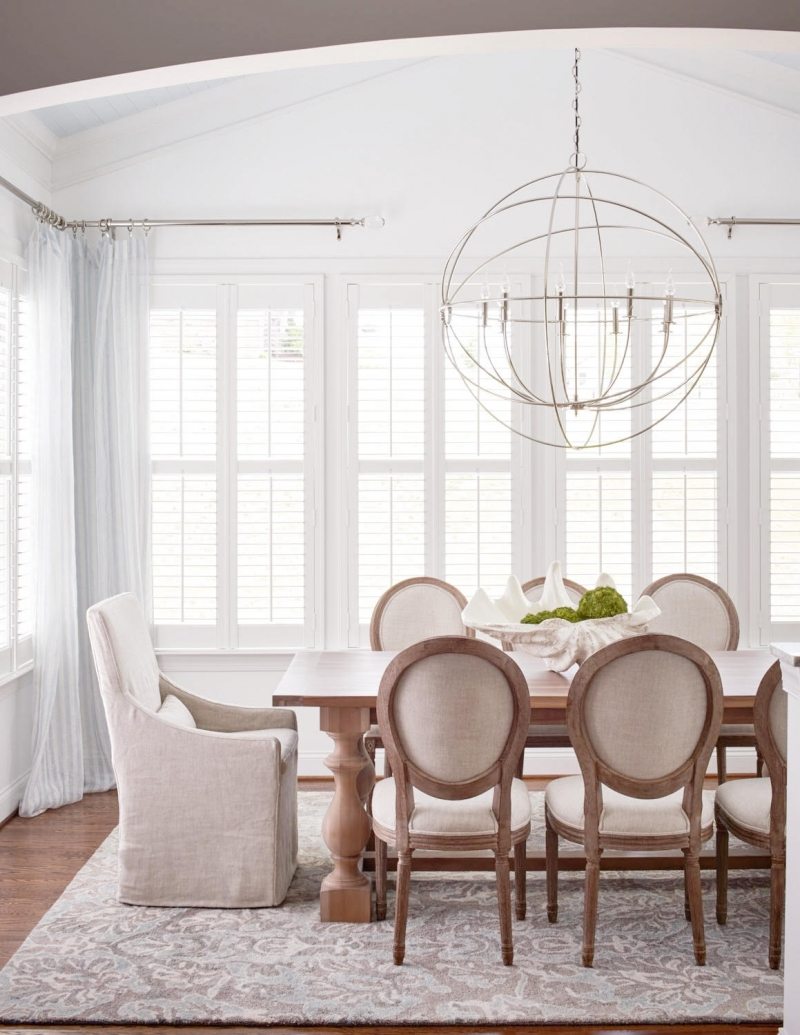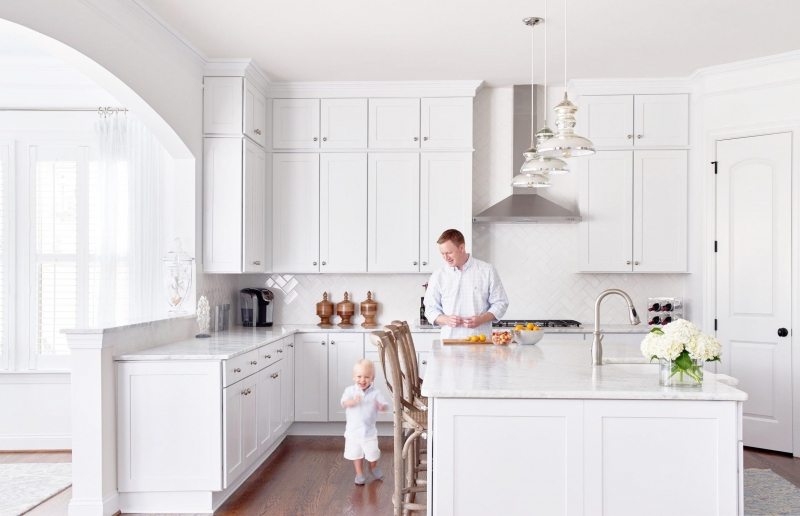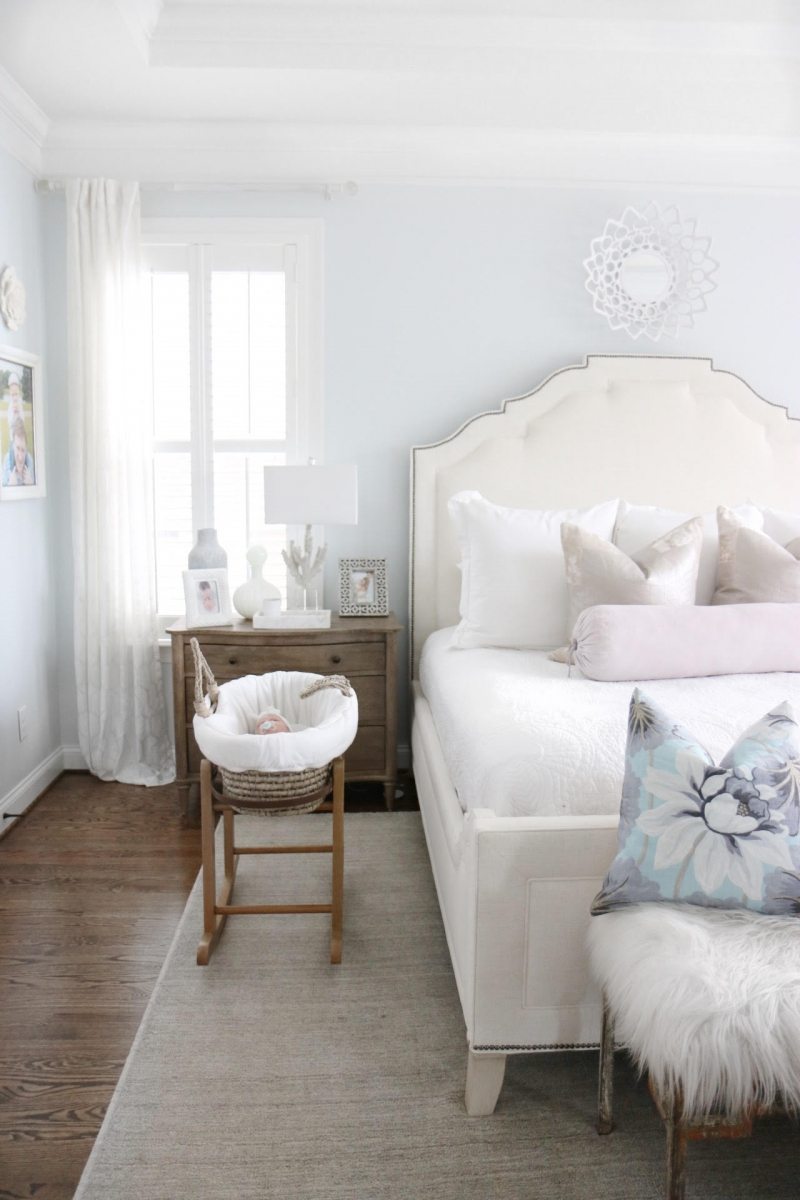 Every bed in our 3 bedroom home is covered in white. The guest bedroom? Check. The master? Of course! White is my favorite. Even the nursery has a white-covered bed that I use in lieu of a changing table. My secret? Bleach is my BFF. I pour extra bleach in the laundry like it's nobody's business. And, as crazy as it sounds, that pungent smell of bleach seeping from the laundry room when I wash our whites makes me think that everything is even cleaner than if were washing only with detergent!
– Elise from Her Heart and Home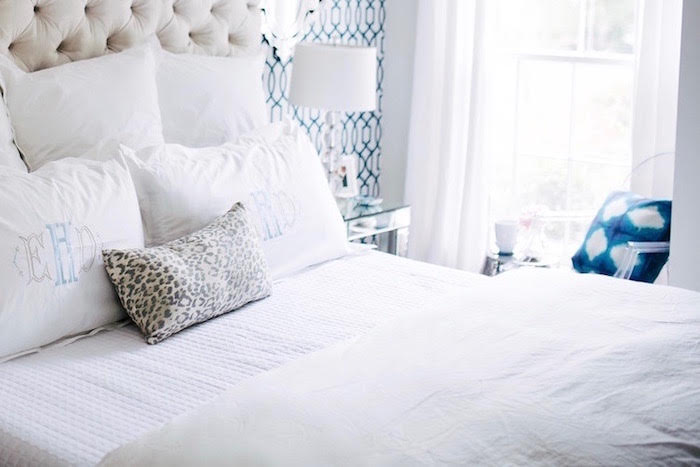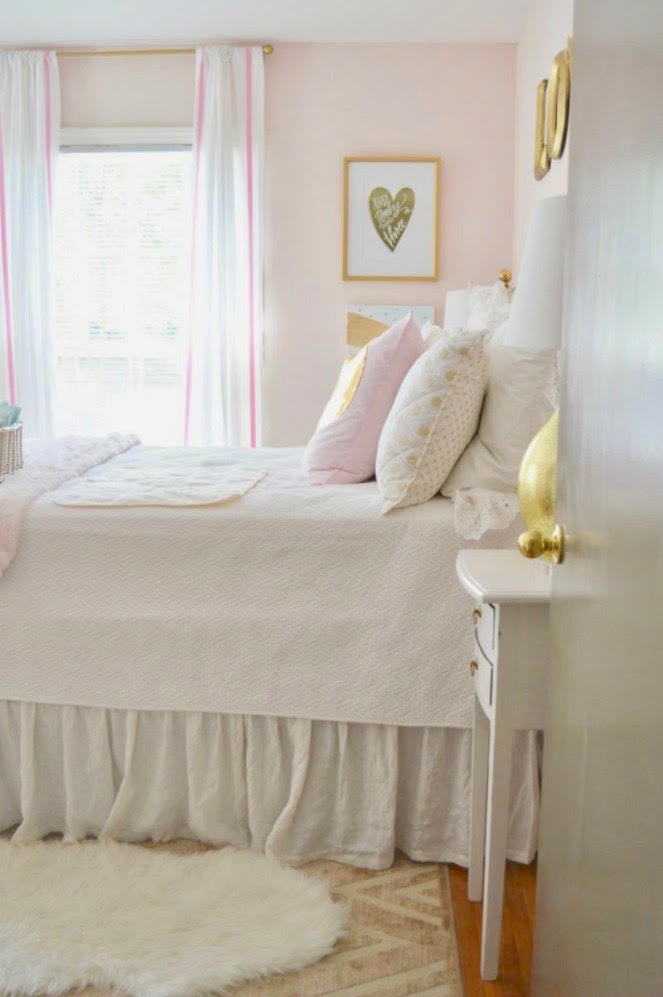 Buy furniture that has slip covers. We wash our couch covers often and most of the time that restores it to its vibrant color. For tough stains typically oxi clean will get everything out. I don't stress about the couch being ivory because we can wash it, but we do not allow the kids to have food the couch just to help minimize accidents. I try not to stress about the "ifs" when having white bedding. We've had white bedding for years and have been in the safe zone so far. Other than the monogram, the bedding was reasonable, so if something had to be replaced, thankfully it would be do-able. Our kids don't hang out in our room often, so that helps!
-Britt from Southern Mama Guide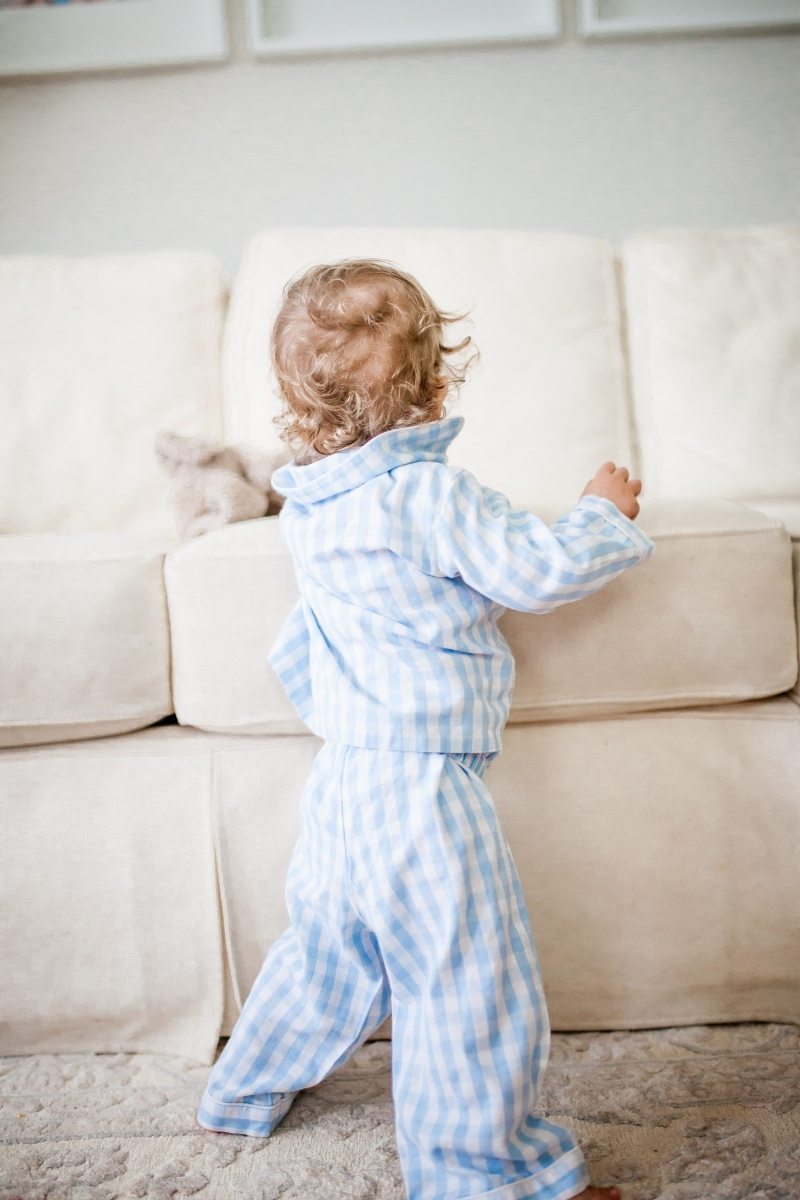 I love white furniture I think because it's so non-commital. It's the perfect neutral backdrop to transition through any style in your home. I'm currently into the modern bohemian look so lots of indigo blues and vintage fushias look perfect on the white. I also have small kids so day-to-day I cover my white couches and chairs with pretty fouta towels and it looks great!
-Liz from Pure Joy Home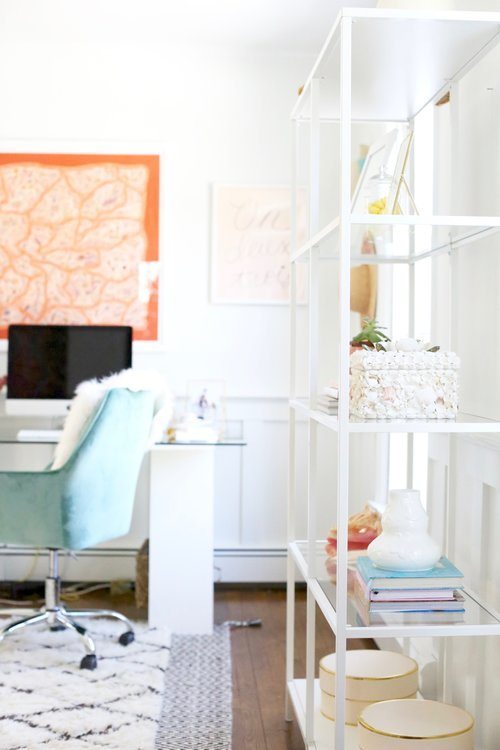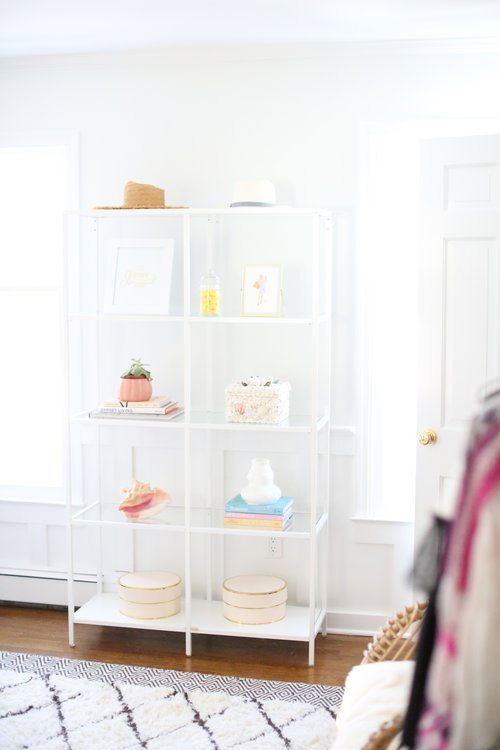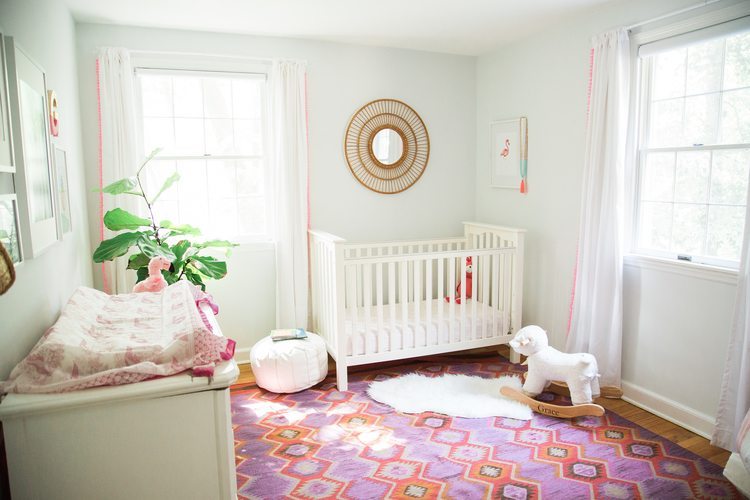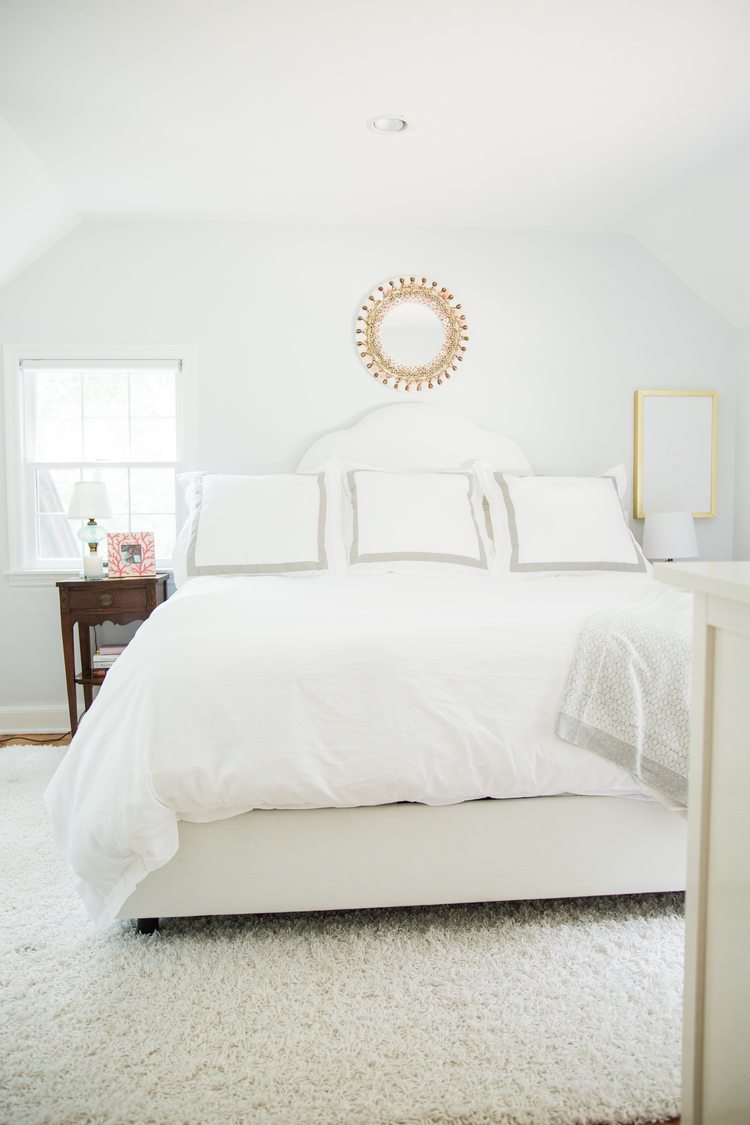 Our home doesn't have a lot of natural light, so adding white to our home helps a lot! I actually feel like having white makes us more likely to clean often too! It's also more obvious to the boys, so they are likely to clean up after themselves and/or let me know when something needs to cleaned or wiped down.  Usually the latter, lol!
– Bertha from Chic in Academia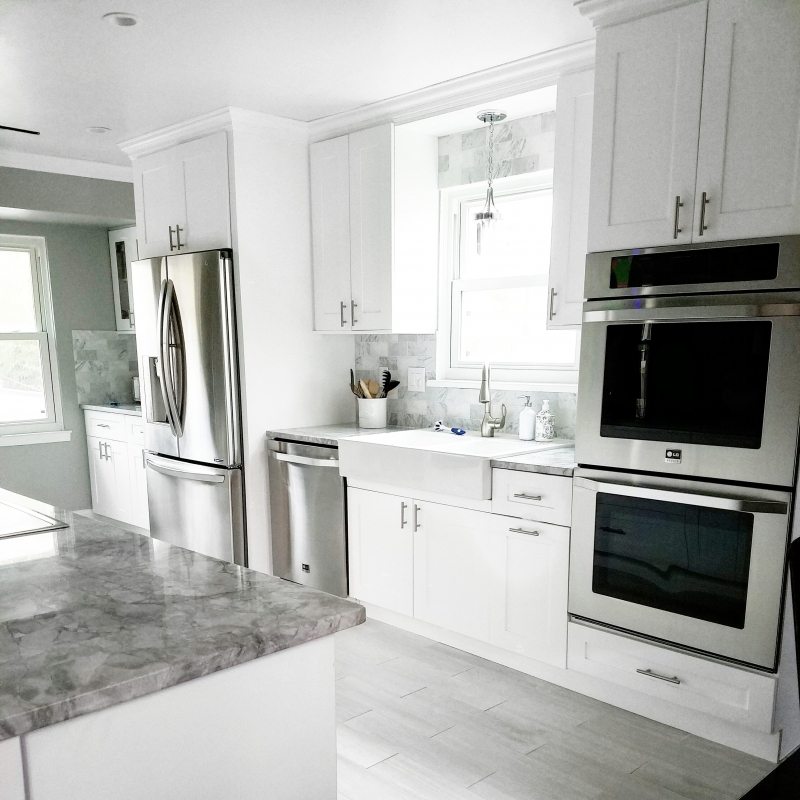 My greatest tip for having white decor in your home is getting a couch with slipcovers! We have the IKEA Ektorp in white and having the slip covers has saved us so many times! We also have rules such as no eating in the living room and only in the kitchen! I have to say that having white decor with children isn't as dangerous as it sounds 😉
-Lynzy from Lynzy & Co.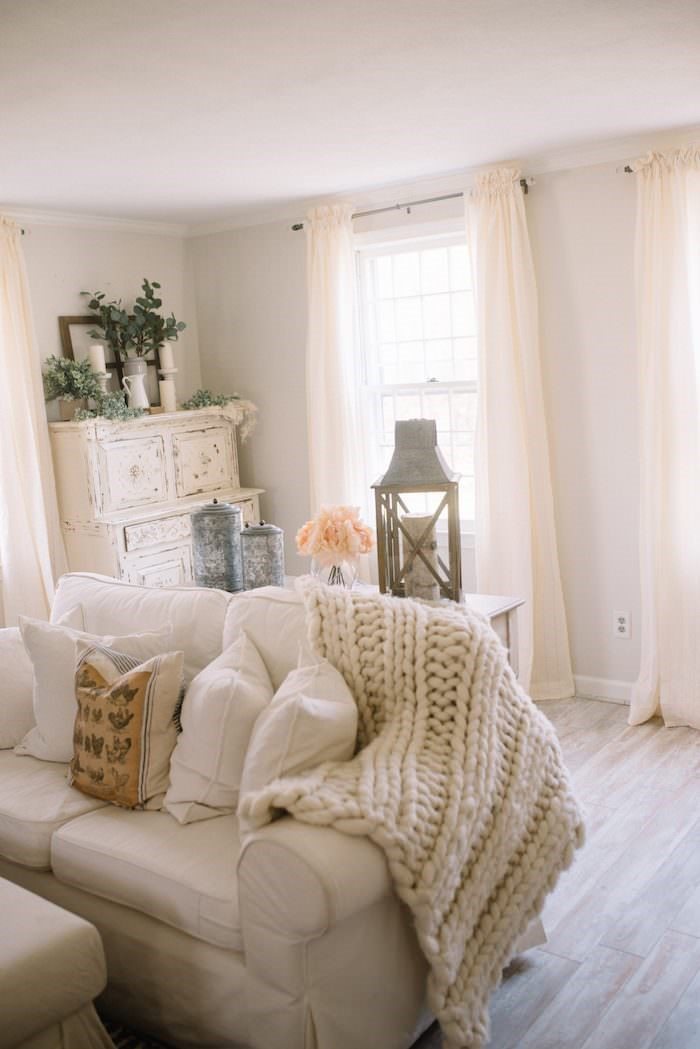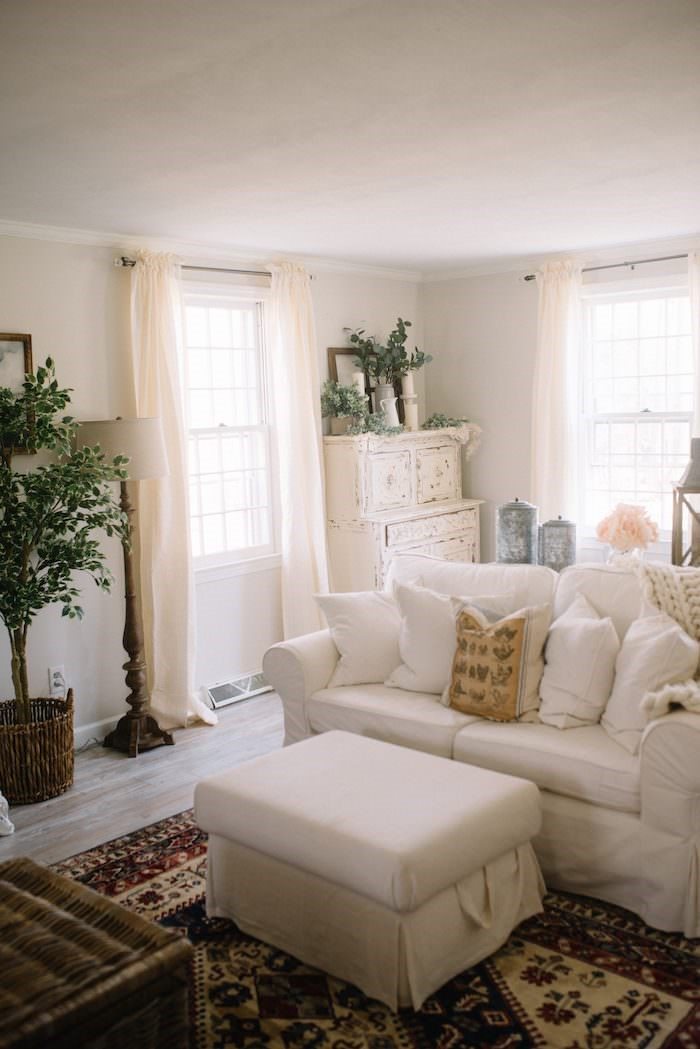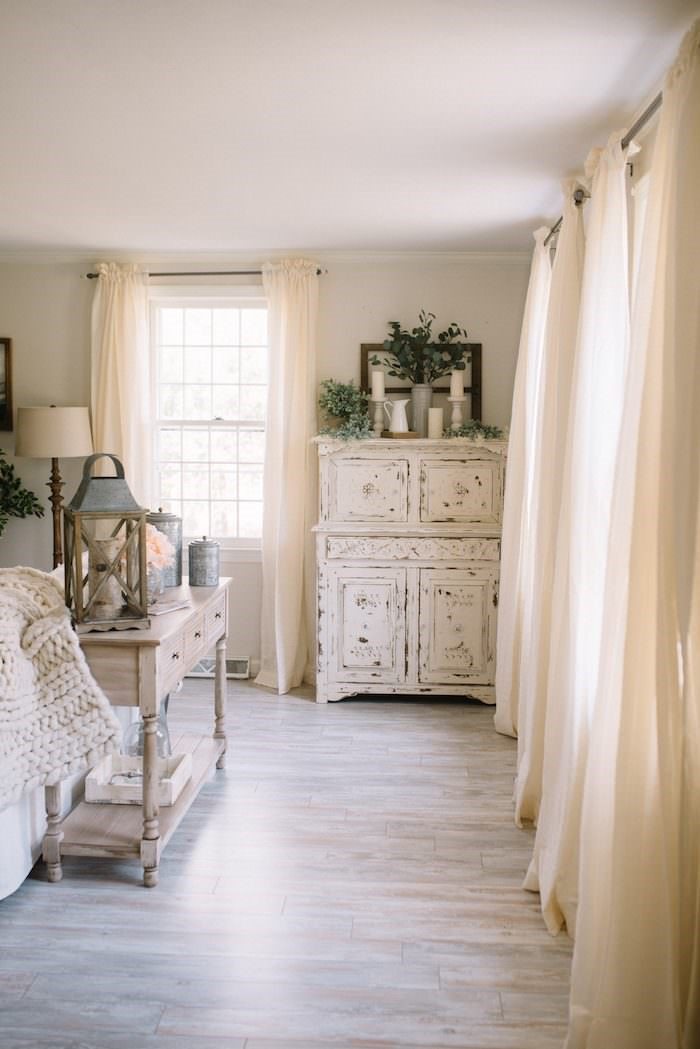 Do you have a lot of white/light colors in your home with kids? What are your best tips and tricks for keeping it clean?