A few years ago, I wrote a post about how to have light furniture in your home with kids (and not go crazy!) Some think it an impossible feat, but with house rules and habits in place (and performance fabrics), you might be surprised that a light and airy home with upholstered furniture is within reach, even with young children.
To re-cap some of the "best practices" for a home with lighter upholstery, rugs, carpet, etc:
Never wear shoes indoors – your home will stay cleaner and you don't have to worry about bringing outside dirt and germs into your rugs and upholstery.
Serve meals and snacks only at the kitchen island or dining/breakfast table (no eating on the couch, playroom, while walking around the house, etc.)
Have children wash hands immediately after their meal or snack (once you establish this practice, you won't even have to ask –they will naturally do this at the conclusion of their meal).
Have designated areas for messy art and creative projects (we use our kitchen island for play doh, kinetic sand and painting and an art table for coloring and crafting in a nook off of our family room).
Purchase upholstered furniture in performance/cyrpton fabrics and/or with slipcovers that can be laundered.
Talk to your children about the things in your home: kids don't know what's delicate or what they should and should't touch – you have to teach it.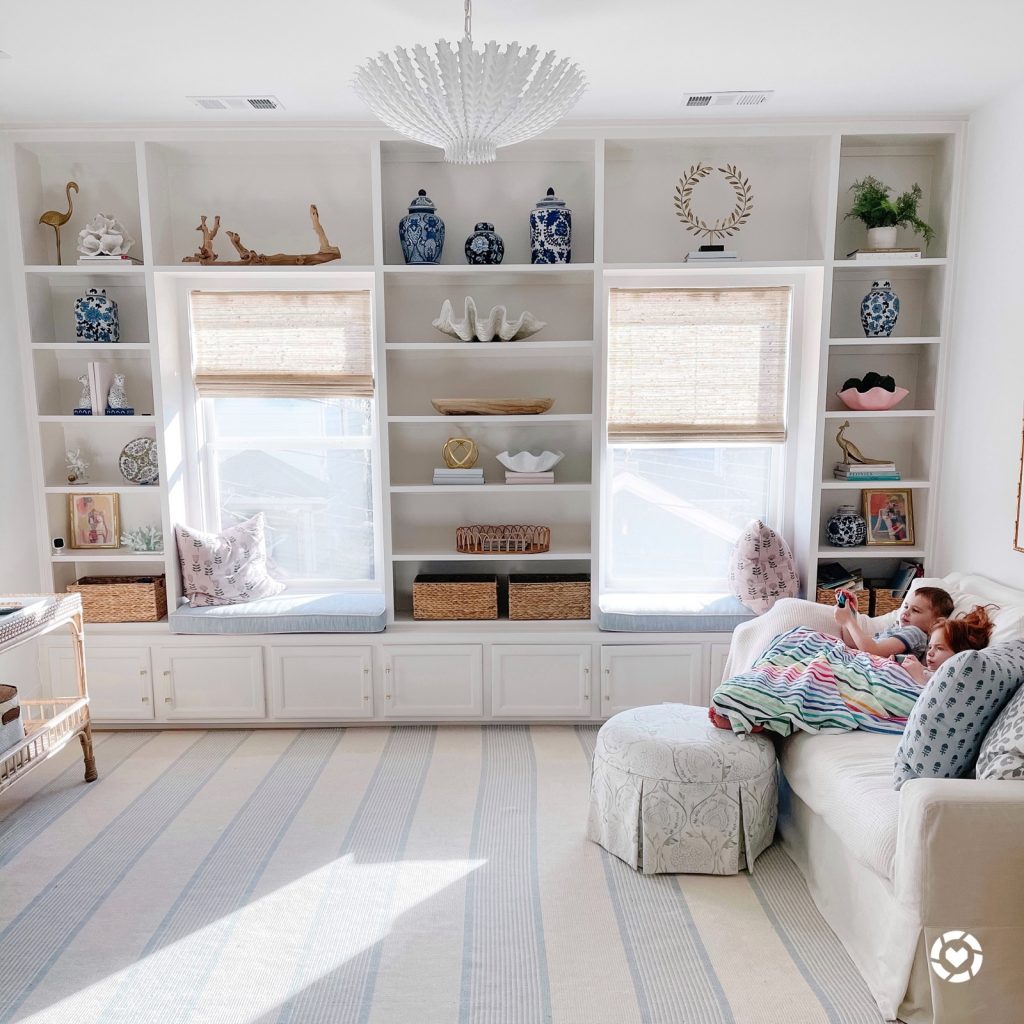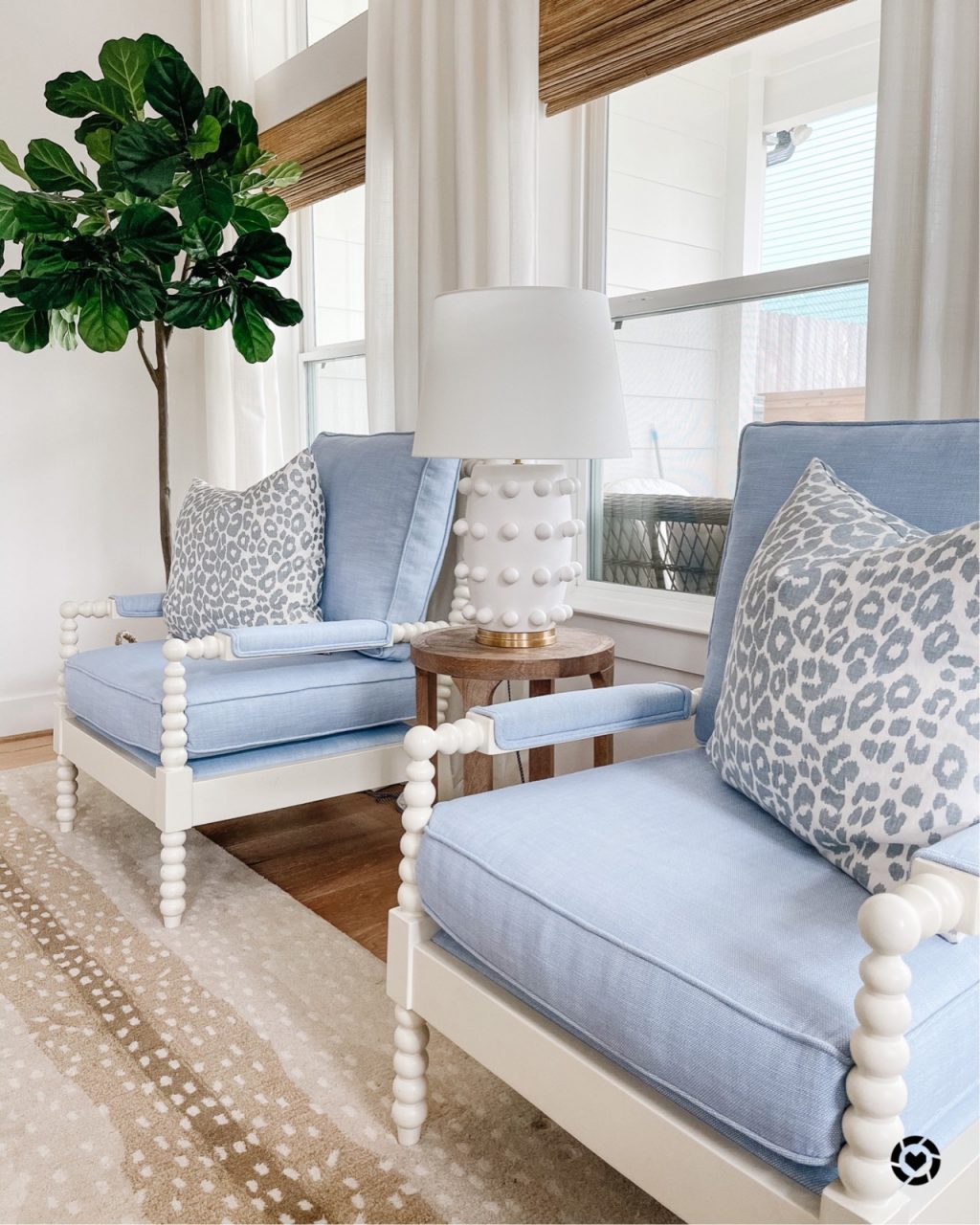 You can follow all of these best practices, but accidents are still bound to happen. Lord knows I've had my fair share of coffee and red pasta sauce spills (why it is always the red sauce?!) on our kitchen counter stools. We do use kitchen towels to cover the upholstery on our children's counter stools, but that doesn't mean you're 100% protected from stains. So, what to do when the inevitable happens?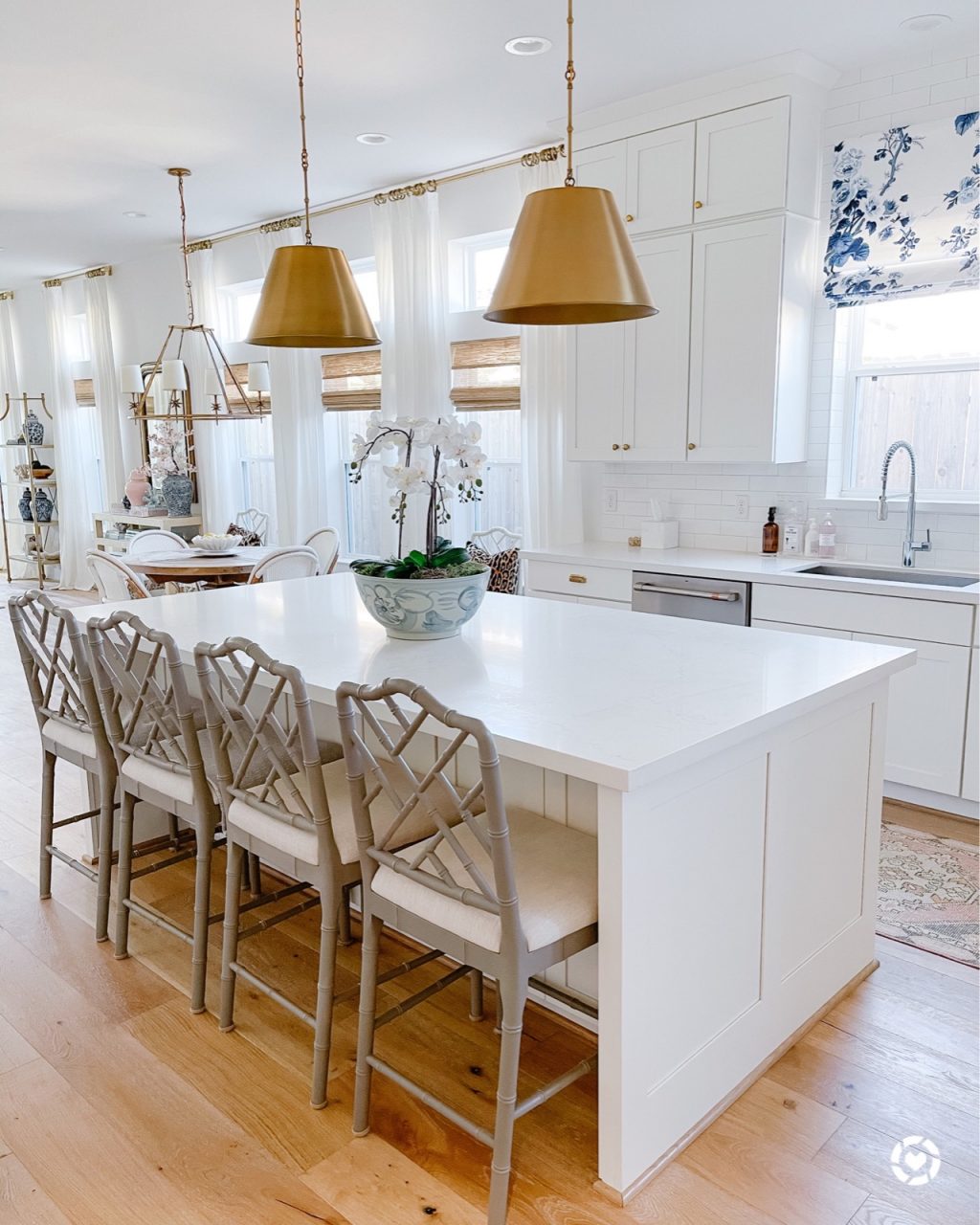 My favorite upholstery cleaners
I've been using Folex for a decade and in the last couple of years I also started using Mrs. Mouth's stain remover. Both are fantastic products, easy to use and most importantly – they work! There hasn't been a stain that these sprays haven't worked on. Sometimes I use both to treat the same stain. Follow the directions on the back of the bottle for best results.
I also recently purchased the Bissell spot cleaner to use to deep clean upholstery. I haven't used it yet so the verdict's still out, but I've seen a lot of the women I follow have great success with it and it's less expensive than having a professional service come out.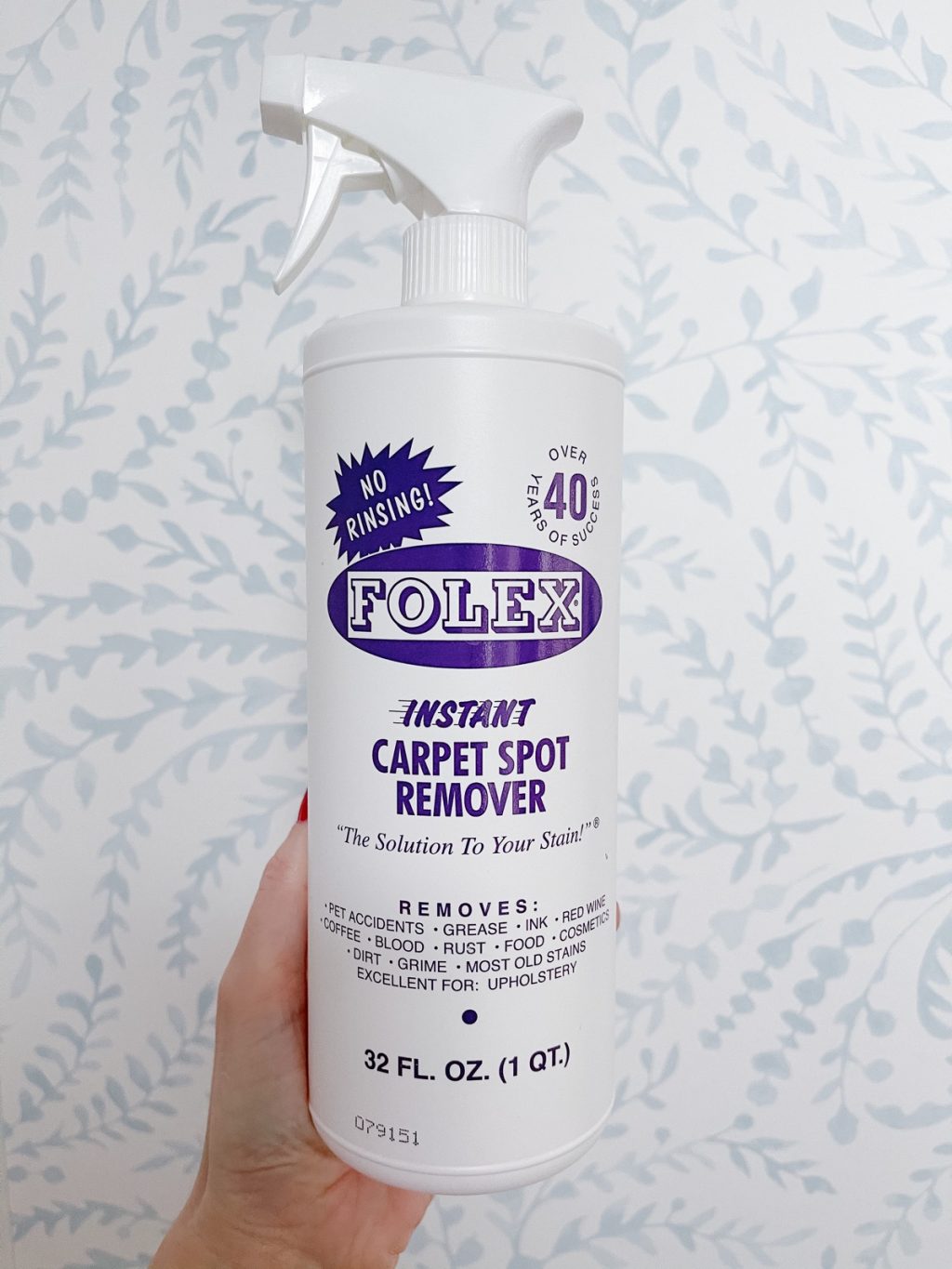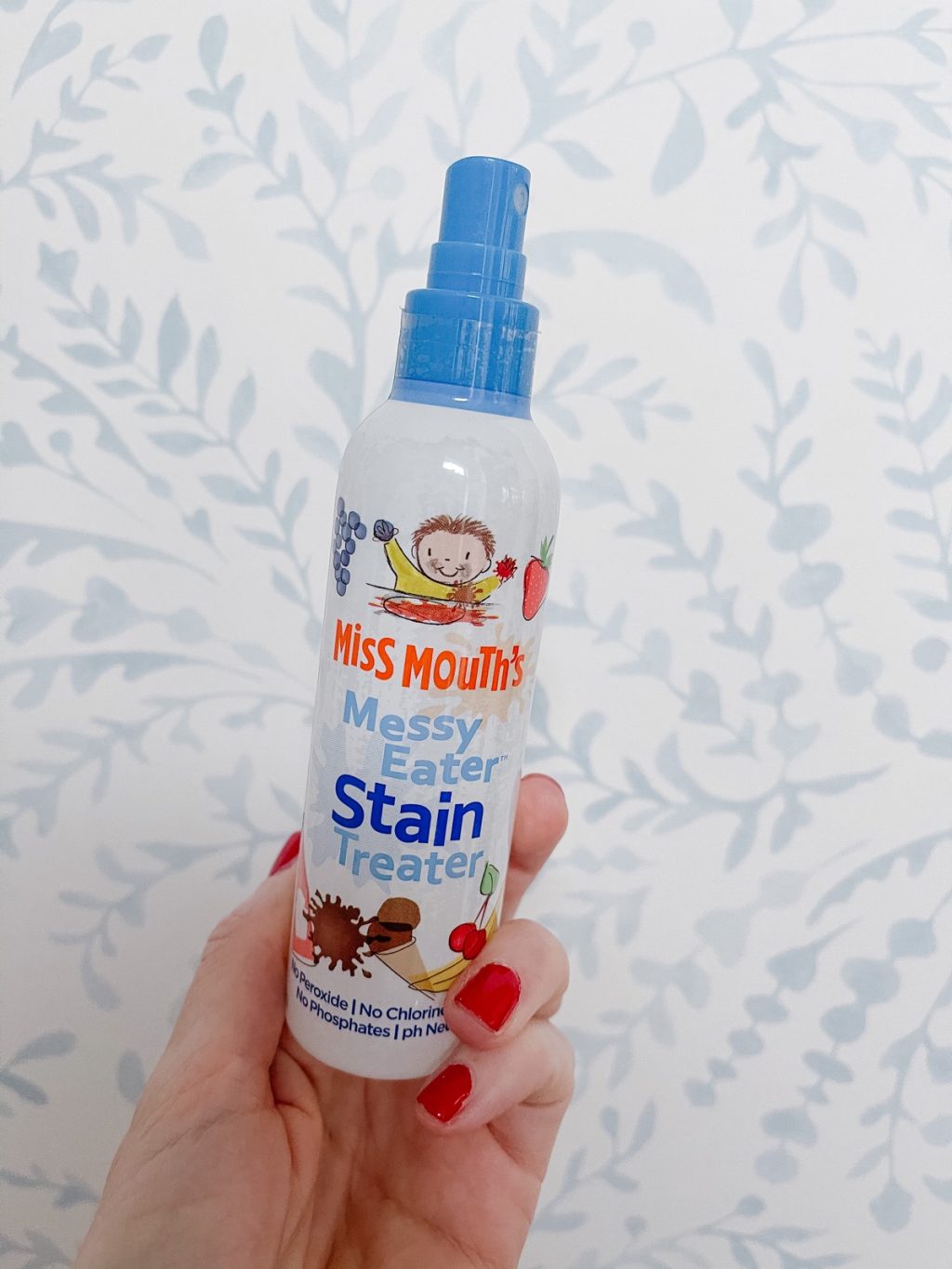 How do you keep your home clean and stain free? I'd love to hear your feedback on what has worked!