After the overwhelming response on my postpartum anxiety blog post, I decided that I wanted my blog to be a place of support and also a resource for other women going though the same thing. So, I reached out to Dr. Allison who I have followed for many years as we both started blogging in the early days. She's now a licensed clinical psychologist (her self-professed dream job since she was a young child) and helps people live healthy, meaningful lives.
I asked Dr. Allison to share some tips on reducing anxiety in your everyday life and I think you're going to love this post as much as I do. If you'd like to see more content like this on my blog, please leave me a comment here or on instagram!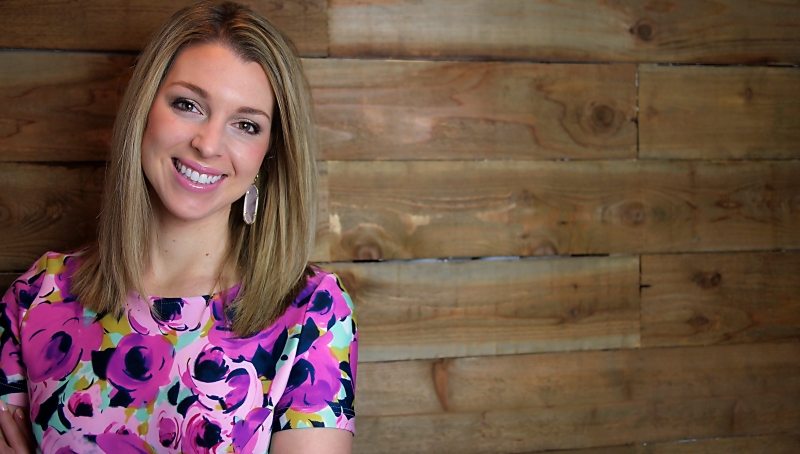 Anxiety is without a doubt one of the most common issues I get questions about on my website, Dr. Allison Answers, and it is also one of the primary reasons clients come to see me in my private practice. Fear, doubt, and worry are a normal part of life, yet these emotions can often cross a line and become overwhelming, and in many cases, paralyzing.  I think this is particularly true for women, as we feel an overwhelming pressure to "do it all."  Today, I'm thrilled to be sharing five proven tips for reducing your anxiety.  So let's jump in! 
Remember, your thoughts are not always accurate.
Anxiety can be sneaky, convincing us of some pretty major and untrue conclusions.  "This won't work; I don't know what I'm doing.  She's probably mad at me; I didn't make sense when I was communicating."  Our anxious thoughts can be so convincing, but they are rarely, if ever, true.  So when you find your anxious thoughts taking over, gently talk back, reminding yourself, "My thoughts are not always accurate."  You will probably have to repeat this a dozen times per day.  (Sidenote: I'm a psychologist and I use this phrase daily with my own thoughts!)
Breathe mindfully.
Deep breathing is one of the simplest and most effective ways to manage anxiety, yet I've found that 95 percent of people don't know how to do it!  It is not as simple as taking a big breath in and a big breath out.  I've got an entire video on mindful breathing, but here is the Cliffnotes version.  Take a slow, deep breath in through your nose and then hold your breath for a few seconds, and then slowly exhale through your mouth, taking a pause after you exhale.  Repeat slowly, focusing all of your attention and awareness on your breath, nothing else.  In just a few breaths, this act can reduce stress and increase clarity.  (Click here for the full video on mindful breathing.  It really does help!)
You don't have to figure it all out now; you can take one, small step at a time.
So many of us feel pressured to have steps A through Z figured out before we even start.  Not only is this unnecessary and unrealistic, this way of thinking keeps us totally stuck.  Think about how much time you have spent thinking about things that never even happened!  When you find yourself overthinking, focus on taking one, small step at a time, reevaluating and recalibrating as you go.
Think of all the possible ways things could play out.
Are you a worst-case scenario thinker?  You know, you predict that things will turn out poorly, before they've even happened?  The reason your boss asked to meet later?  You messed up on something; you're in trouble; she's upset; you're fired.  You know the cycle.  My tip for clients who predict the worst?  Ask yourself what are all the potential explanations for this.  Sure, your boss could have noticed a mistake.  Or perhaps she wants your input, wants to highlight a success, wants feedback, or wants you to train the newest team member.  There are probably 100 reasons for her to want to meet, so challenge your brain to name as many as you can, not just the worst-case scenario.
Accept that you can't do it all, all the time.
You know the idea that we can do it all?  Well, I'm not convinced.  In reality, when we talk about this idea of doing it all, I think we confuse that with doing it all, all of the time.  And that's just not humanly possible!  Yes, it is totally possible to be a great partner, a great mom, a great boss, and a great friend.  It's possible to eat healthy, work out, bake your kid's party treats from scratch, and wear delightfully put together outfits.  But not all together, all of the time.  You are a human, and that means you have a limited amount of resources.  So rather than trying to do it all every day, decide what is most important to you and what you're going to let go of for the day.
The theme across all of these tips and the countless other strategies I teach my clients is intention.  Balanced, healthy thinking is not second nature for most of us, and just like any other kind of health, it takes a fair amount of energy and effort.  But it is possible; your anxiety does not have to control your life!  If you want more tips for managing anxiety, tackling self-doubt, or enriching your relationships, head to my site, Dr. Allison Answers.  I'd love for you to pop by and say hi.
A special thanks to Veronika for inviting me to share my passion with y'all.  I've been a longtime reader of her blog, so it was a treat to be invited to her online home for the day!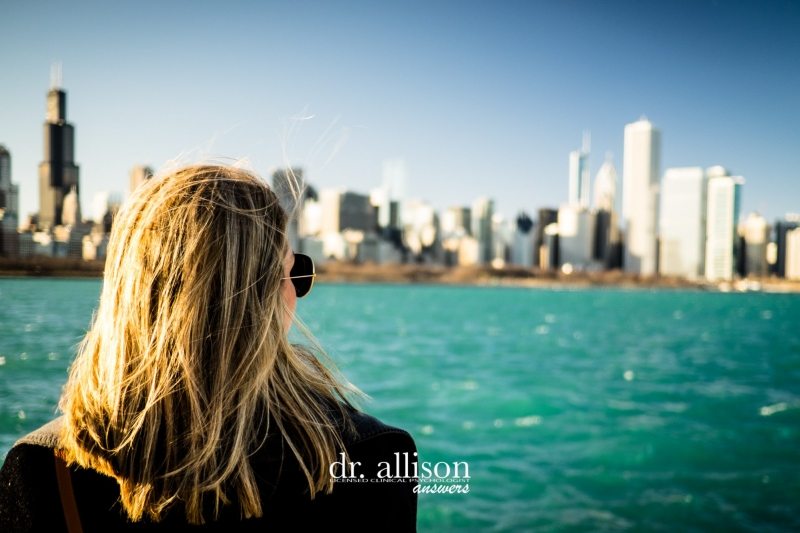 Dr. Allison is a licensed clinical psychologist and the founder of Dr. Allison Answers, a site designed to simplify psychology to help people live healthy and meaningful lives. Her favorite buzzwords include mindfulness, intentionality, gratitude, and authenticity, and her goal is to help people incorporate these buzzwords into their daily lives.  We don't always have a choice in what life throws our way, but Dr. Allison believes we absolutely have a choice in how we respond.