May is Maternal Mental Health awareness month, so I've decided to finally share my story and hit publish on this post that's been in my drafts for months. Thanks for your encouragement and support as I share this very personal post.
I remember the moment I was in a news studio, weeks after coming back to work from my maternity leave. I was sitting next to one of our doctors and her former patient. They were about to go on live TV to talk about postpartum depression. As I sat there in the newsroom, watching the interview unfold, I felt a lump in my throat.
I'm educated about the signs and symptoms of postpartum anxiety because of my job. I've read the studies. I've worked with postpartum depression experts. I've pitched stories on the topic to reporters. I knew so much, and yet I convinced myself for so long that it wasn't happening to me.
I'm a chronic worrier and have had anxiety since childhood, due in large part to the environment I was raised in. It's fair to say that being worried and anxious is my normal. So when I continued to have anxiety (that became worse after Lincoln was born) I convinced myself it was par for the course, even though deep down I knew my thoughts and behaviors were abnormal (which, in turn, made me even more anxious).
Reflecting back, I realize that though my PPA peaked as I was weaning from pumping, it had really been there from very early on. As a precursor to the rest of this post, I want to issue a warning, as I do discuss specific catastrophic thoughts I had which may be triggering if you are suffering or have suffered from PPA.
Lincoln's first year of life was, in a word, difficult. It was more overwhelming than I was prepared for, especially given that Harper had been such an easy baby. It started with a five-day hospital stay when he was born for high jaundice levels, followed a couple of weeks later by a diagnosis of MSPI and changing my entire diet to continue nursing.
Lincoln cried. A lot. He was uncomfortable and didn't sleep well. I couldn't understand why it was taking weeks to see an improvement in him when I had been eating so "perfectly."
On top of this, when I was 8 weeks postpartum, I started to hemmoraghe and had to have my second D&C surgery for placenta accreta. It was a terrifying experience. My therapist told me that all of this, combined with the fact that I already struggled with anxiety, was the "perfect storm" of events that might send even a non-anxious person into a tailspin.
After a few months, Lincoln's MSPI symptoms responded to my diet and he began to sleep a little better. I was back at work and the routine helped.
Then, I noticed he was missing some of his milestones. I told myself not to obsess since boys can meet milestones later than girls and every baby has their own timeline, but in my gut, I felt there was something wrong and that it wasn't just my anxiety getting to me.
I talked to our pediatrician at his 6 month appointment. At that time, he wasn't rolling over and would rarely let us stand him up on his feet and bear weight. Concerning signs, but I tried to have positive thoughts. We were refered to start physical therapy.
During our appointment, our pediatrician told me I should take him to have a blood draw to rule out Duchenne muscular dystrophy "as a precaution." I knew what that was since I used to support pediatric neurology at the hospital where I work, and immediately my heart dropped into my stomach, and I literally pictured my son dying as a young child and it consumed me for weeks, even after the testing was over.
Taking him for that blood test and subsequently, waiting for the results, can only be described as the worst day of my life. I spent my day praying, making "deals" with God and wondering what I would do if we lost our baby. It's still extremely triggering for me to write about this and I cry every time I think about this moment in time and every single time I read this sentence as I proofread this post.
His results, praise the Lord, came back in the normal range, but this sent me on a downward spiral I couldn't pull out of. We started physical therapy and I booked him an appointment with a neurologist when he began crawling abnormally, consistently using one side to drag himself forward.
Again, a myriad of the worst-case scenarios flooded my thoughts. It was common for me to spend hours each week googling, reading forums and trying to figure out "what was wrong." I used to have racing thoughts and spent abnormal amounts of time worrying about his health. My anxiety convinced me something was wrong and I was preoccupied with trying to find "answers." Now, I know this is a classic sign of PPA, but at the time, I felt I was being a responsible and proactive mother, which is how I justified my behavior.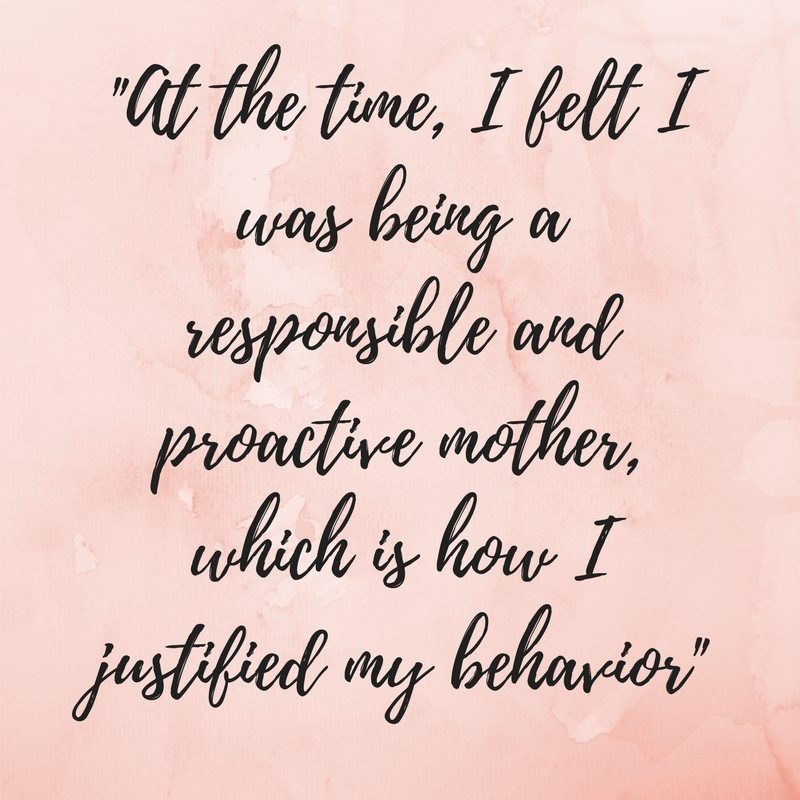 The neurologist evaluated him and could not find a reason for his abnormal crawl. Though I was relieved that "nothing was wrong" it didn't give me the peace of mind I had hoped for. I continued to worry about him and imagined worst-case scenarios.
When he started to improve in physical therapy, I became less worried and began to feel less preoccupied with catastrophic thoughts. In fact, I stopped googling all together and I started to feel like things were on the up and up.
An important thing I did when Lincoln was 6 months old (at the time we did the blood test for DMD) is that I stopped reading what people were saying about me online. It was becoming detrimental to my mental health to constantly read lies about myself and my family and people's unrelenting criticisms of me and my children. It's something I should have done a very long time ago, but it took being in the depths of my PPA to recognize that it was not healthy for me to read it, and I haven't since—it's been over a year! I treat that dark corner of the internet like it doesn't exist and I'm very proud of that because it was a tough habit for me to break. I now recognize how damaging it was to read those comments over the last few years, and will never again put myself in that position, because I deserve better. If one good thing came of this experience, it's this. I know so many bloggers struggle with this— believe me when I tell you there is nothing worthwhile there and by not reading it, you are relinquishing the ability for anyone to have any power over you whatsoever.
As Lincoln approached his first birthday and continued to progress in PT, I started to feel a little more like myself again. Then, I started to wean from pumping and that's when my world came crashing down again. Reflecting back, it was like the calm before the storm.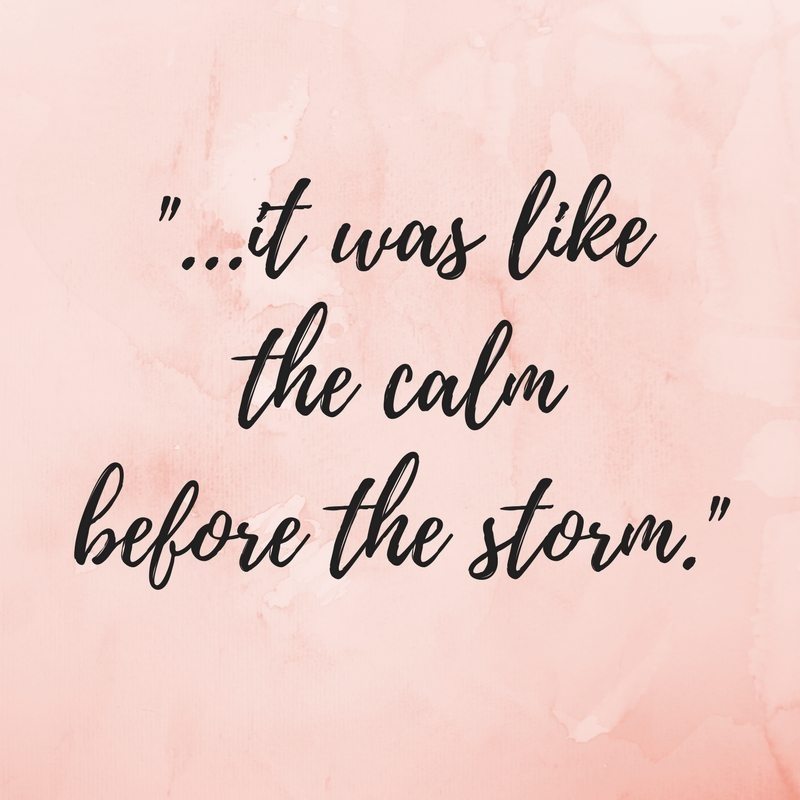 As I started to decrease the amount and length of my pumping sessions, thus producing less milk, I started to notice I was extremely irritable and my anxiety and worry began to reach maximum levels. It was not uncommon for me to constantly picture myself getting into car accidents with my kids in the car, and vividly imagining how those scenarios would unfold. I worried and had invasive thoughts frequently. I often had racing thoughts about our house being broken into at night, my children having tragic accidents at daycare or something tragic happening to Kevin or me. Sometimes the thoughts were fleeting, other times they consumed and distracted me. Even reading a news story or hearing about a patient in our hospital could trigger me to have worrisome thoughts about my own family's health.
During my weaning process, I also started to notice I felt angry. Little things like Harper not putting on her shoes when I asked or Lincoln crying because his bottle wasn't ready "fast enough" would send me into a frenzy. I would lose control of my emotions, feel totally helpless, and would sometimes yell in frustration, which, to this day, I am very ashamed of and continue to work through in therapy.
As an aside— I realize that all mothers "lose their cool" sometimes or raise their voices and that this is normal— but given my past history with both physical and emotional abuse as a child, I have had additional challenges forgiving myself for this kind of behavior, even when it is infrequent (and to clarify, I have never hit my children—we don't spank— I am referencing yelling/losing control of my emotions). As I progress in therapy, I'm learning to give myself much more grace because I know that I am actively working to be better.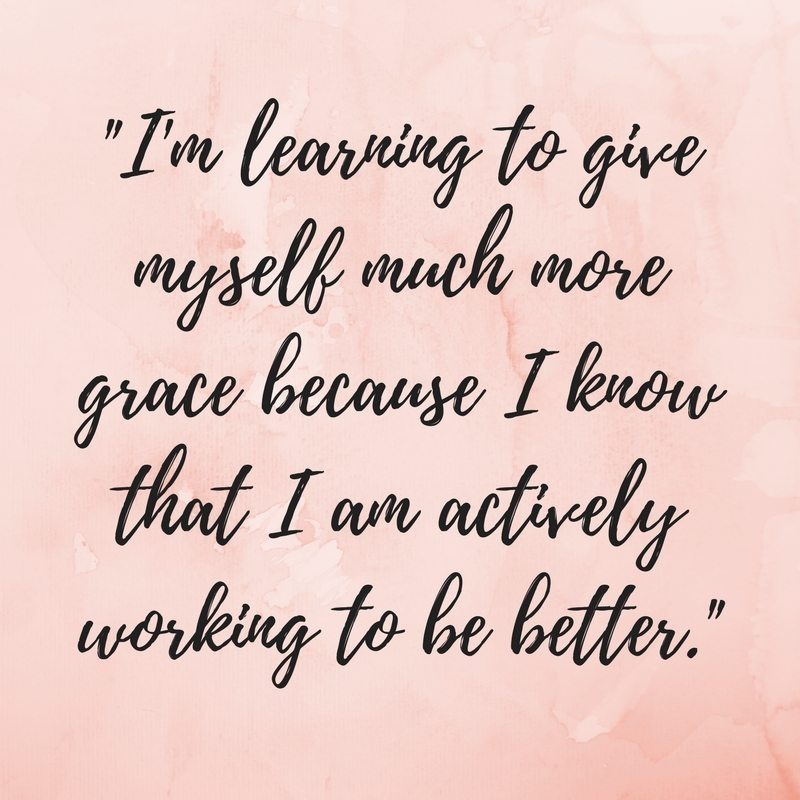 Once I was completely weaned from pumping and noticed the continuation of my anger/irritable behavior patterns, I had a talk with Kevin and he (gently) acknowledged that I hadn't been myself lately. Of course he reminded me I'm an amazing mom and do so much for our family, but he was supportive of me seeking help. The next morning, I reached out to my OB to get a referral to a PPA program and got an appointment shortly thereafter.
As a comparison, when I weaned from pumping with Harper, I had a two-week period where I felt a little blue, but after that, I was fine. I was still a worrier/anxious, but that was my "normal." I expected a hormone crash when I stopped pumping with Lincoln, but the outcome was much more severe than I ever imagined.
During my initial visits, I met with a psychiatrist who confirmed both PPA and GAD (generalized anxiety disorder). We talked about different treatment options, including trying medication and starting to exercise again.
After our first couple of sessions, she recommended that I start Cognitive Behavioral Therapy because it is considered a highly effective solution for GAD.  I have done talk therapy in the past, which was helpful, but CBT is a very specific type of therapy that is action-based and focuses on changing behaviors and developing coping strategies. My therapist had me purchase this book to guide my recovery process. I highly recommend it if you struggle with anxiety and worry.
I've been in therapy for over 6 months now, and so far, it's going really well. I see a psychologist every two weeks and we review the chapter we're working on and go through my written worry records and anxiety charts. As I mentioned, this program really involves a commitment to record-taking, so I have to write down all of my anxiety processes in order to learn what triggers me, how I deal with anxiety/anxious thoughts when they happen and learn my behavior patterns so that I can change them.
Ever since starting my exercise program (read more on that here) my anxiety levels have decreased dramatically, which motivates me to continue. I exercise four days per week at a training gym so my workouts are professionally guided and challenging. I'm seeing a huge difference in how often I worry, I'm learning to say "no" more often, and to break habits that cause me to experience anxiety. Exercise allowed me to forgo taking anxiety medication and I'm grateful it has been so effective for me. If you're struggling with PPA or PPD, medication can help and your doctor will talk to you about the different options.
Now that I've been in therapy for half a year, I can already see that it has made a tremendous difference for me. I don't feel angry anymore. I don't feel irritable all the time.  I don't worry and have catastrophic thoughts constantly. Do I still worry? Yes. CBT doesn't totally eliminate worry. Worry actually has some benefits and is normal— but I can cope better now. I can more quickly recognize when I have a thought or habit that isn't productive.
I will continue to share updates about my journey through this. I feel incredibly empowered and relieved to have gotten help. Knowing that I've already broken the cycle just by getting help is a powerful feeling.
I want to thank all of you for your incredible support during this time, especially those of you that have shared your own struggles. I also want to acknowledge that you can never really know someone's life, so be kind to those you encounter. It's easy to look at someone's Instagram feed and think they have a lovely life full of new outfits, a nice home and "perfect family"— but the reality is that those squares share just a tiny part of someone's story. The real story has too many layers, highs and lows, and complexities to ever fully be represented in those tiny squares.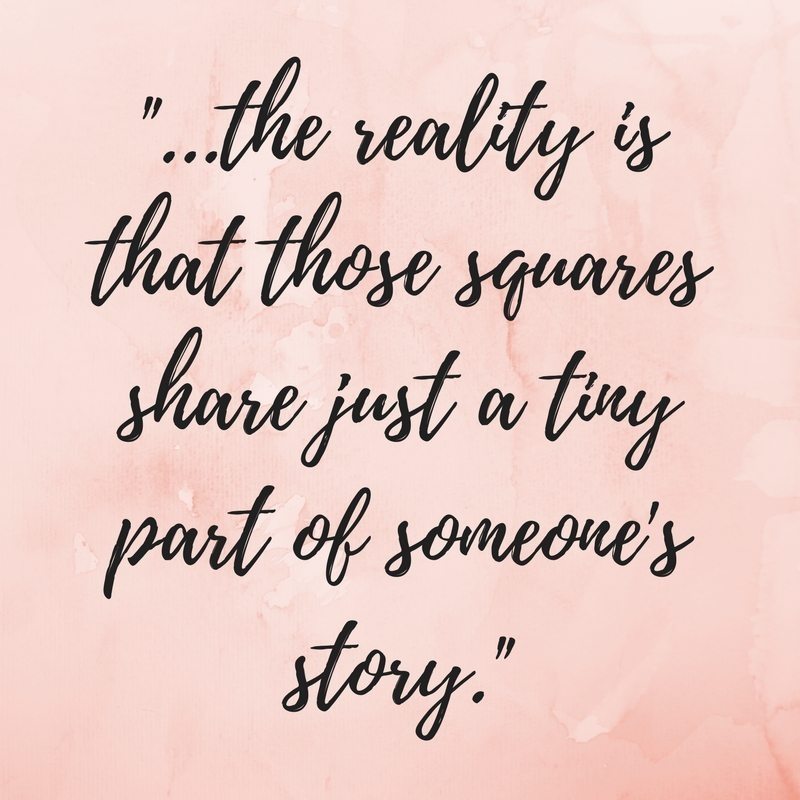 If you think you have PPA, PPD or another postpartum mood disorder, check out this website for more information and support. If you are struggling, know that this isn't forever— you can and will be the mother, partner and friend that you want to be.
Shop the Post