I loved all of your responses to last week's Friday Five: Motherhood Edition. I really appreciate the feedback and interaction on that post – thank you! This week's Friday Five focuses on nutrition, fitness and a few great sales you shouldn't miss! Have a great weekend and Happy Easter if you celebrate!
O N E
I recently started listening to the Nutrition Matters Podcast. It's hosted by a registered dietician, Paige Smathers, and I think it has a lot of great guests and insights into topics like body image/acceptance, kids and nutrition, body positivity, mindful eating, exercise, gut health, disordered eating, intuitive eating, etc. This podcast has 108 episodes, so I've been selecting episodes that interest me and love the value and insights I gain from each episode. I highly recommend subscribing to this one – great array of topics and issues covered.
T W O
I have just one week left of BBG 1.0 and I can't believe that at the end of this I'll have completed all 12 weeks – wow! It's hard to stick to any workout program, let alone one you do at home, and I'm really proud of myself for remaining consistent.
A lot of people have asked what I'll do after BBG – I'm going to start over! I'm planning to do another round of BBG 1.0 (12 weeks) so that I can continue to get stronger and reap the myriad of benefits exercise brings. I'll share some progress photos once I complete the program, but so far I'm down nearly 15 lbs. from my heaviest weight. Other than when I was pregnant, I had never weighed that much in my life, so I'm glad to be at a weight that I'm comfortable at again. My clothes fit better and I feel better — likely because I totally overhauled my diet. I'm still eating the same – lean protein, veggies, fiber, some cheats here and there and limiting processed foods (btw, I still eat dark chocolate almost every night). I purchased the F Factor diet book to get some recipe ideas for meals that are fiber-rich so they keep you full. Though I don't follow this diet as described in the book, I do try to eat fiber and protein at every meal and it's working!
READ ALL OF MY BBG POSTS, HERE.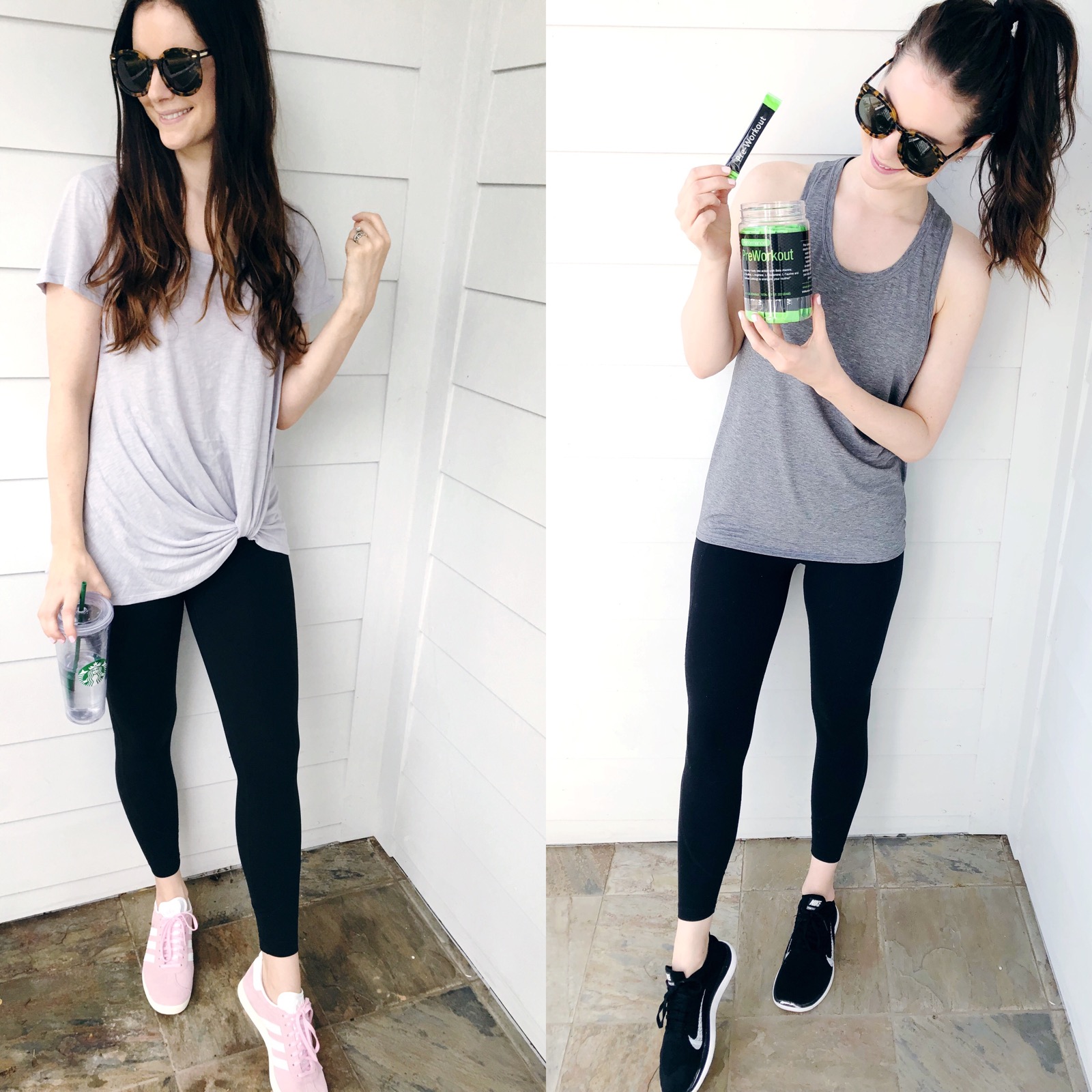 (left photo from August 2017 | right photo from March 2018 after 11 weeks of BBG and eating better)
T H R E E
I shared a preworkout supplement I'm using on Instagram this week by WM Nutrition. The preworkout powder comes in individual packs and requires no water– they're super portable and you can simply consume the powder directly from the package about 10-20 minutes prior to your workout. Preworkout helps give you an energy boost and helps with muscle fatigue so you can push through your workout (which you definitely need with BBG because those workouts are, in a word, intense). The WM Nutrition preworkout comes in 3 flavors and you can use code VERO50 for 50% off of your order. Let me know how you like it!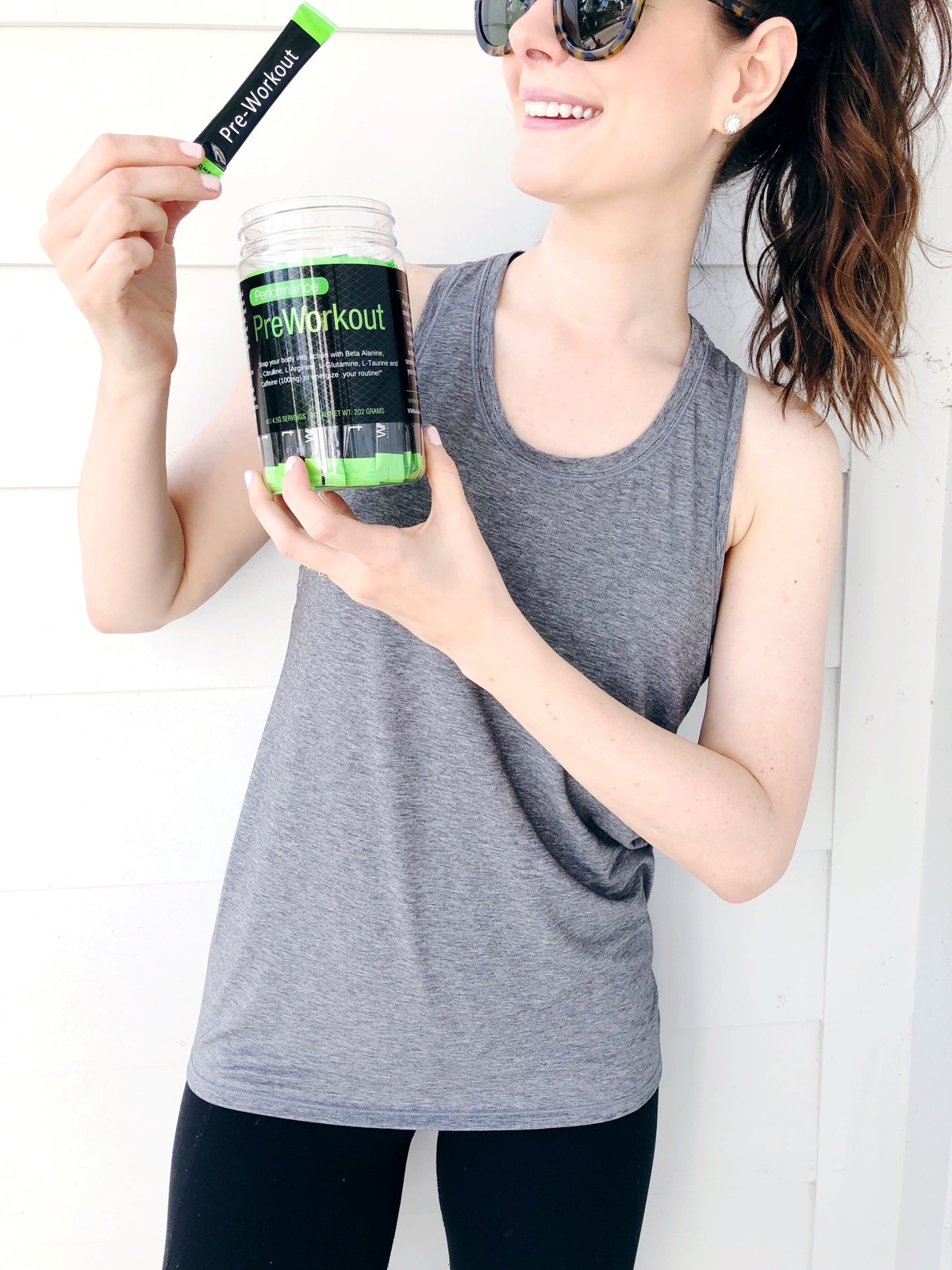 F O U R
LOFT is having a 40% off of your entire purchase sale! The items I think you'll love (and that I personally own) are the following: covered button cami | swiss dot top | black striped top | scalloped chambray shorts | eyelet bell sleeve top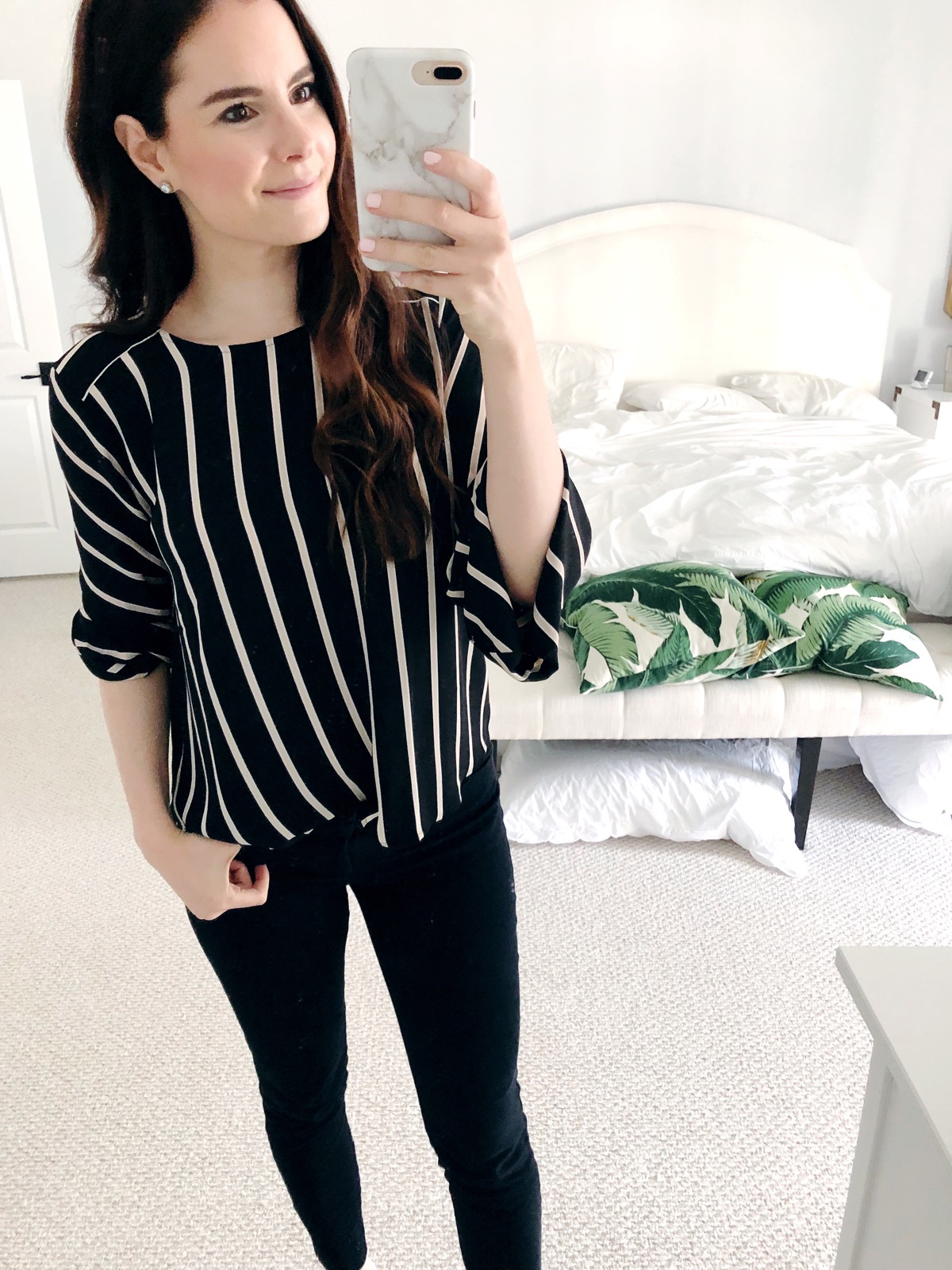 black striped top (size small)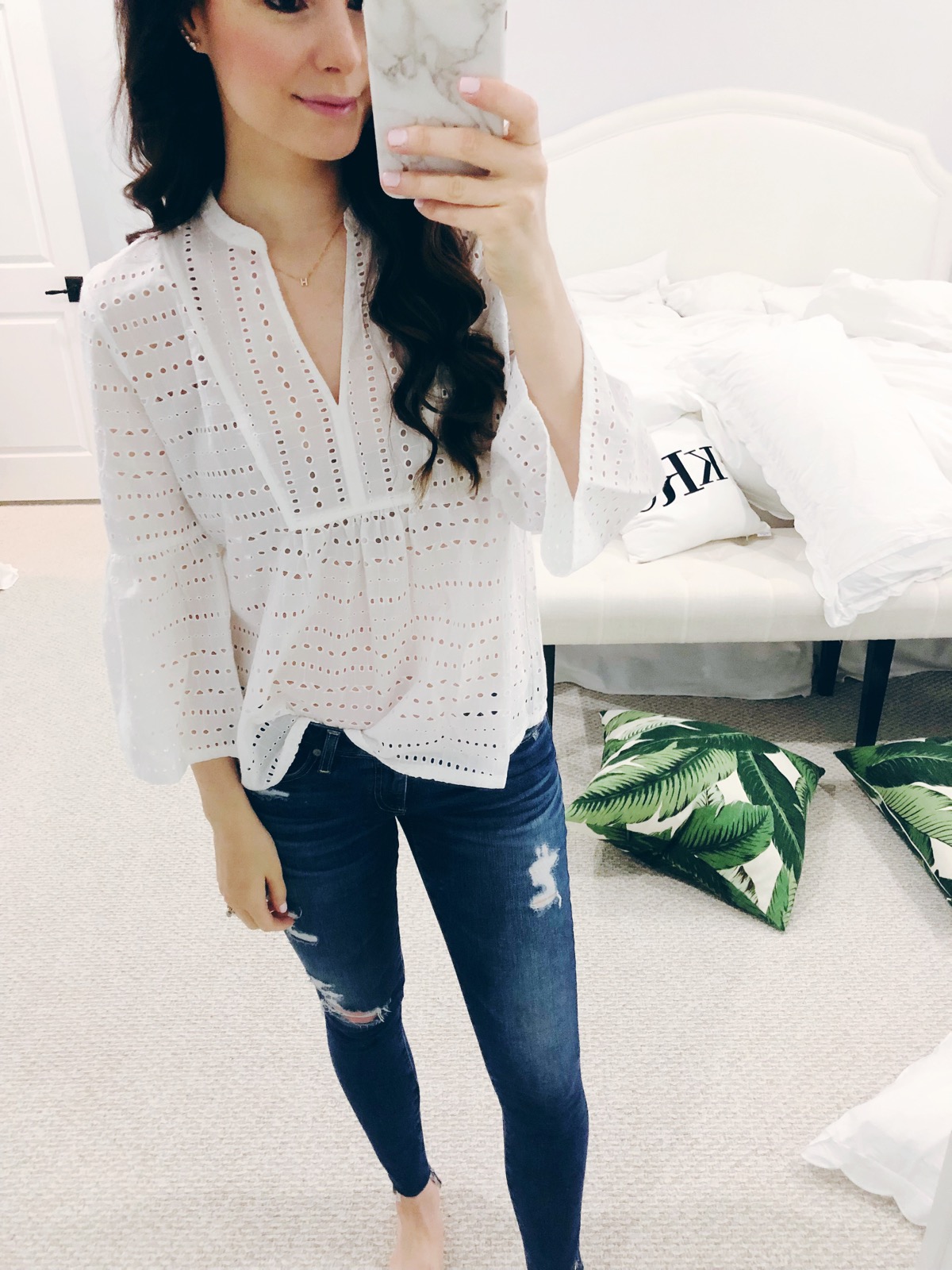 eyelet bell sleeve top (size small)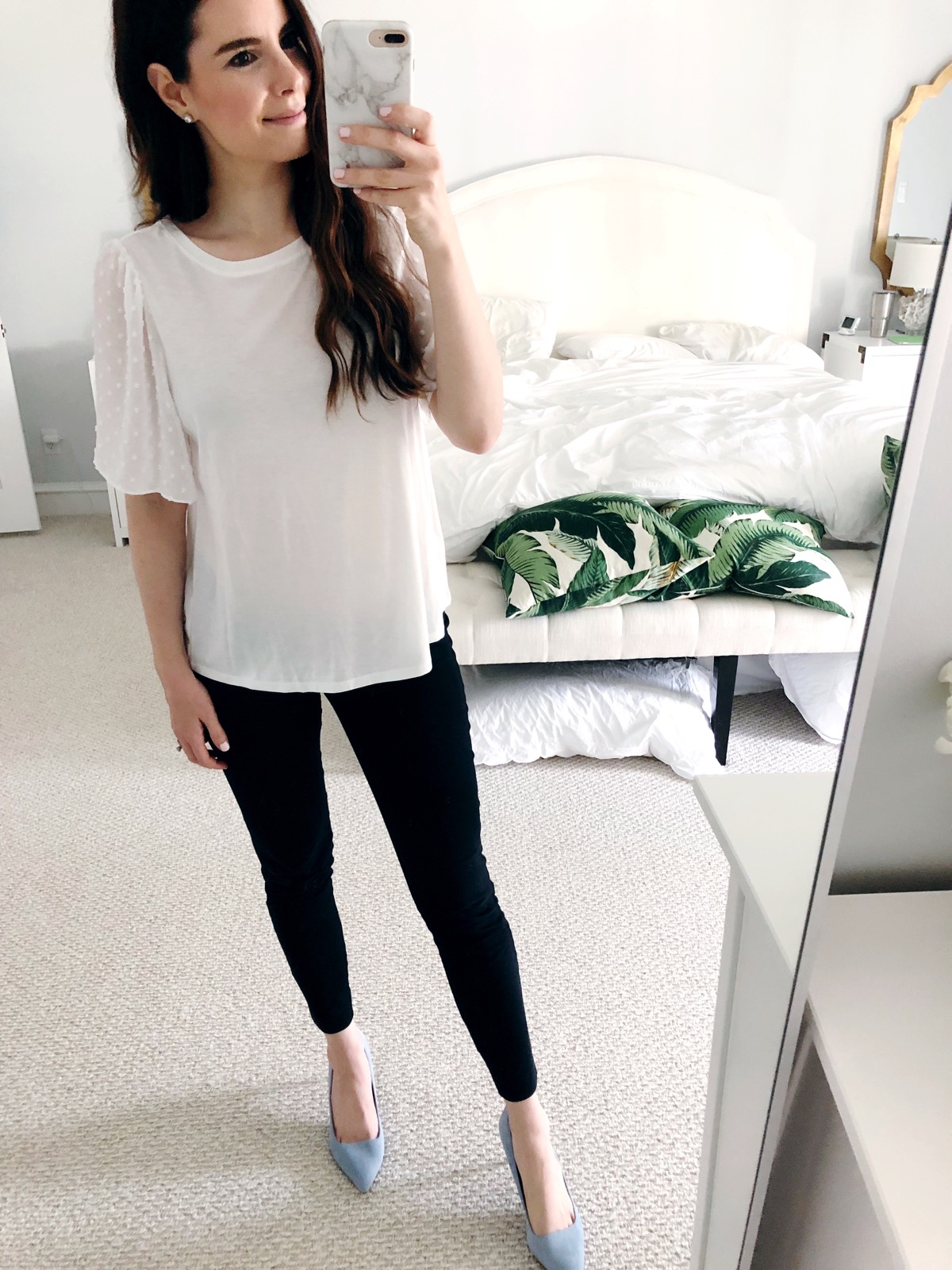 swiss dot top (size medium)
I also ordered this top and this top and adore them (the first is a small the second is a medium). The first tank is great for the office too with a cardigan or blazer on top! See more FP tops here.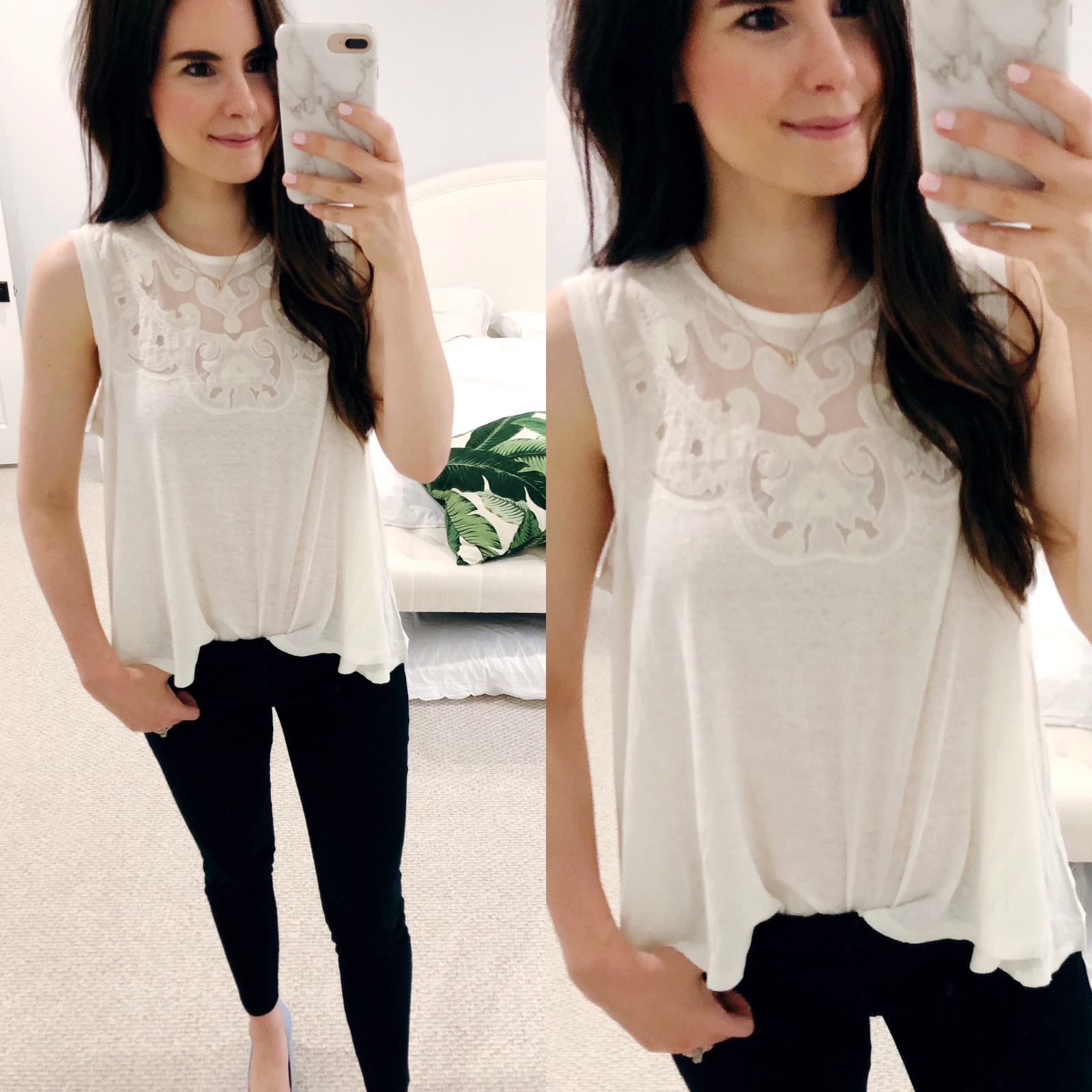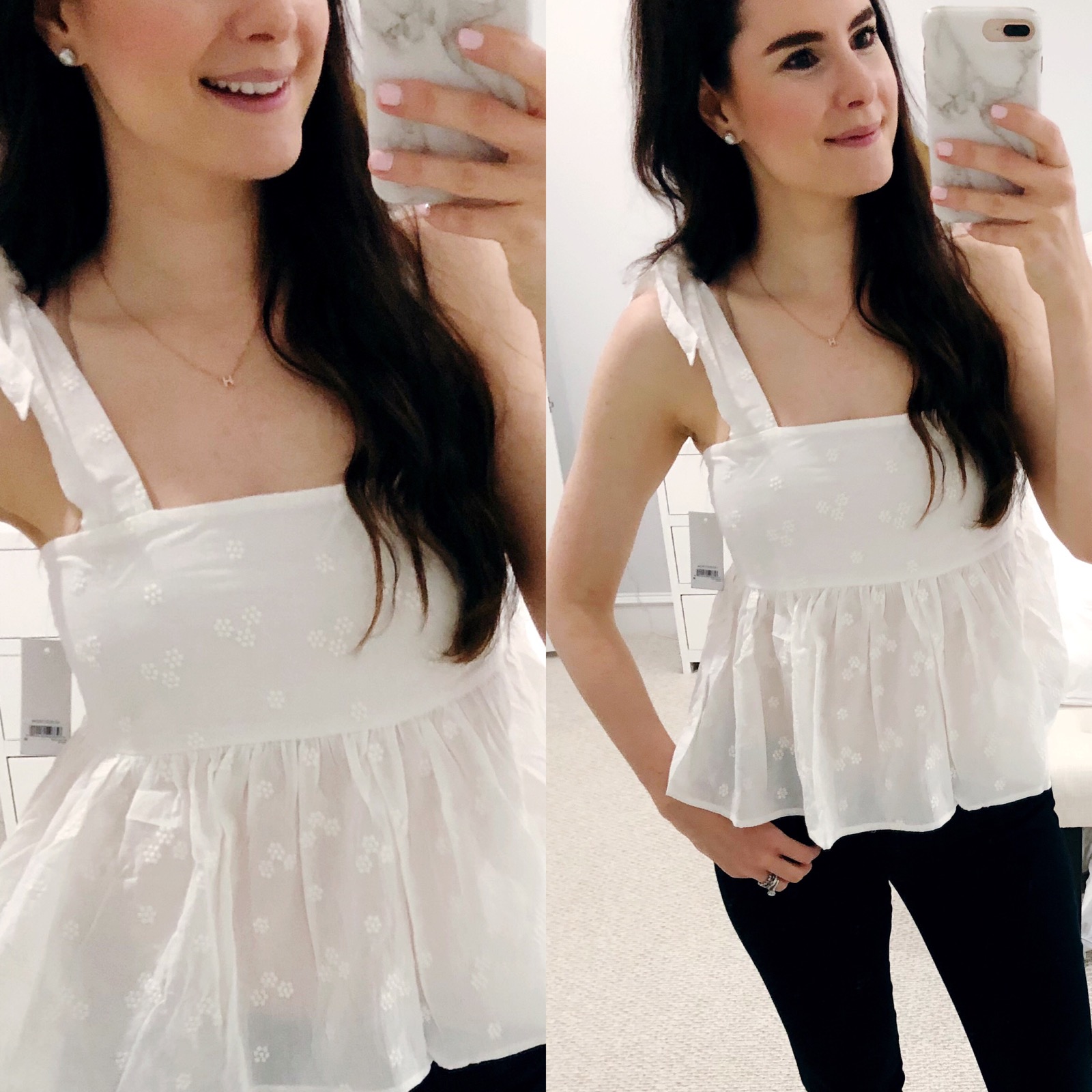 F I V E
The New York Times is reporting that Adnan Syed, whose case was covered on the Serial Podcast is getting a new trial. WOW! If you haven't listened to season 1 of Serial, you really, really should.
Speaking of the news, check out a story I worked on with WIRED magazine recently, here.
Before I go, one of my readers found an amazing lower cost option for my earrings I wear every day for $19.99! You can buy them here. They have a 4 star overall rating!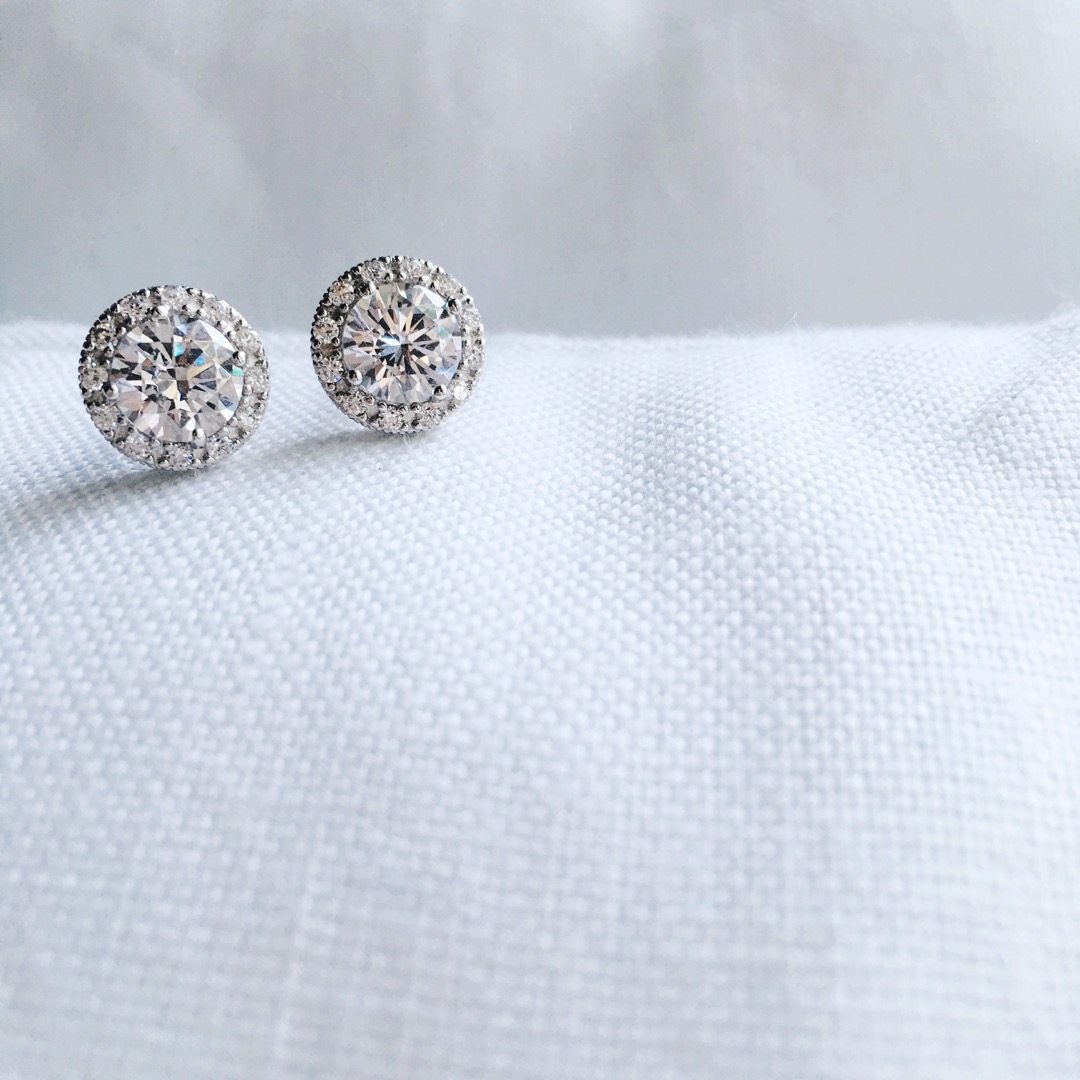 S H O P T H E P O S T


Shop the Post