This post is in partnership with eBay. All opinions and product selections are my own.
Did you know you can buy makeup, hair and skin care product on eBay for less? If you've never considered eBay to replenish your beauty drawer favorites, that may change today! Until recently, I had no idea that eBay offered competitive prices on a ton of my favorite hair, skin care and makeup brands and that 81% of products on eBay have the "buy it now" option.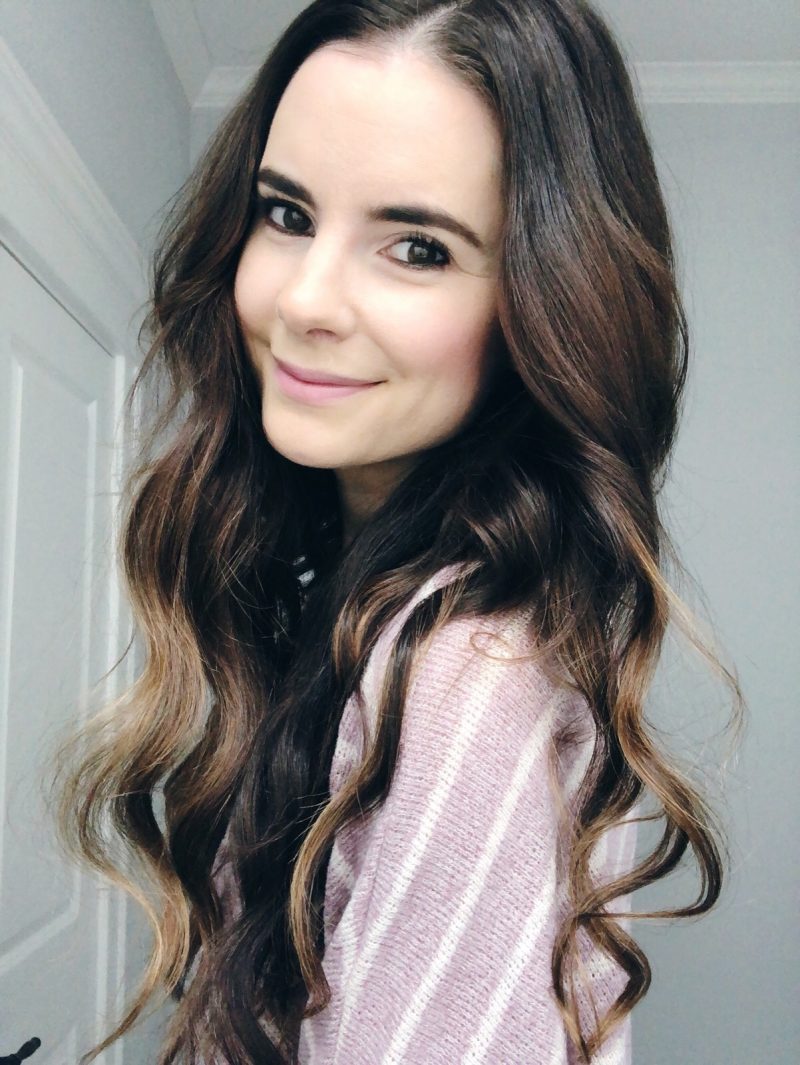 Today I'm sharing the makeup, hair care and skin care products I love and re-purchase constantly. Y'all know I opt for a very streamlined/signature look makeup routine and these are the products that help me get that look and that I've used and trusted for years. There are a few newer ones on this list, but most are tried-and-true favorites I've used for a decade.
Let's start with some eye makeup favorites…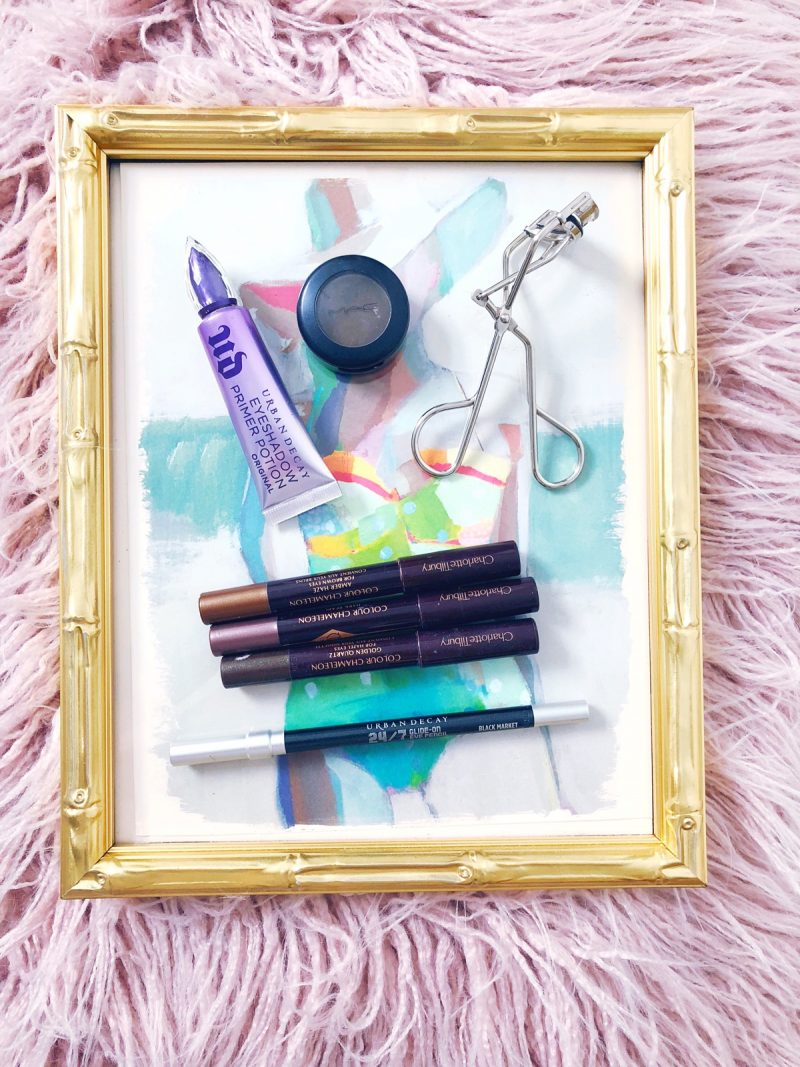 charlotte tilbury color chameleon eye pencil
I have sung the praises of these pencils ad nauseum, so forgive me for discussing them yet again, but I haven't used eye shadow to line my lower lash line since these incredible pencils came into my life. Here's what sets them apart – they're meant to enhance your eye color.
Shu Uemura eyelash curler
I don't leave my house without curling my lashes – they're stick straight – but this lash curler (I heat it up for a few seconds with my hair dryer) makes my lashes perfect. I've tried others and nothing compares to this curler.
Urban Decay 24/7 glide-on pencil
I've been using this eyeliner for almost a decade and it's the best for your waterline. It lasts, the color is very dark and rich. It also goes on smoothly and doesn't tug on your water line – it's truly the perfect formula.
Urban Decay primer potion
I've been using this eyelid primer for over five years, if not longer. I don't wear eye shadow on my lids, but using this keeps my lids matte and evens out any discoloration. I don't ever skip this step in my makeup routine.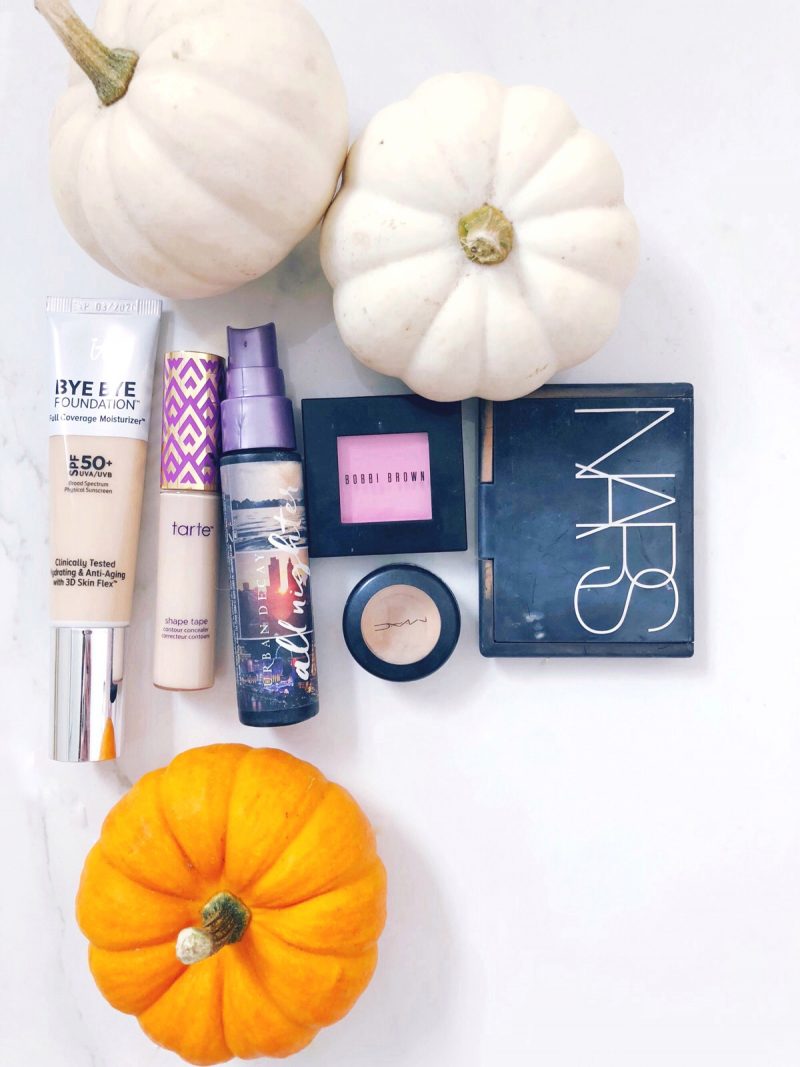 It Cosmetics Bye Bye Foundation
I've been using this foundation and the IT CC cream for over a year now and I've tried other foundations and always go back to this one. It provides amazing coverage that's buildable, it lasts and overall makes my skin look and feel its best. I can't rave enough about it!
Tarte Shape Tape
I was really into pink toned under eye brightening concealers for years and I tried shape tape this year and was blown away by how it worked as an under-eye brightening concealer. I gave up my pink toned concealers and use this exclusively now.
MAC studio finish concealer
I get redness around my nose, the corners of my mouth and if I have a blemish. I have been using the MAC studio finish concealer for more than a decade and I use it daily to address these areas. You only need a tiny bit and it really has staying power and good coverage – make sure to set your makeup with a finishing powder.
Urban Decay All Nighter Makeup setting spray
This tried and true setting spray truly works – use it to make your makeup last all day or for a special night out to keep makeup looking fresh. It's a staple. I prefer the travel size.
Bobbi Brown Blush – Peony
If they ever discontinue this blush, I'm going to have a day of mourning. I've been wearing it for a decade and it's the only blush I wear. I've tried other ones here and there – but this specific pink shade is one-of-a-kind.
NARS Laguna bronzer
Bronzer is something I use every single day to give my fair skin a little warmth and the best one I've found is NARS Laguna. I bought my first compact of it about a decade ago and though I've tried other bronzers here and there, I repurchase this one several times a year (every time I hit pan). The color makes your skin glow without shimmer.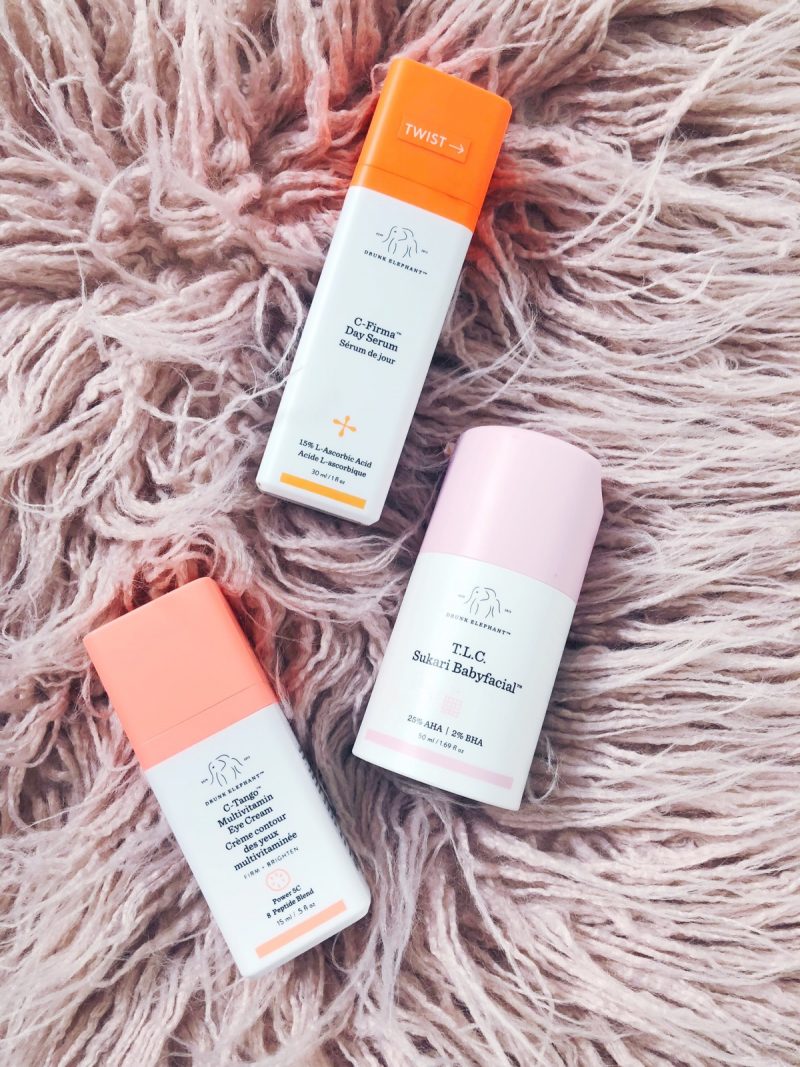 Drunk Elephant Skincare
Though this is a skin care brand I only started using in 2018, many of their products have reached holy grail status for me and I've continued to repurchase them. The first is their TLC Sakuri Babyfacial treatment mask which makes skin so bright and smooth, it's a weekly treat and the results are immediate. The second product I love is Drunk Elephant's Vitamin C serum – not a day goes by where I don't wear it under my makeup. It helps improve the look of the skin and fade dark spots. Every woman should use a high-quality vitamin C serum. Lastly, their C-Tango eye cream is the only eye cream I've ever finished. I've used eye cream on and off for years, but this is the one I actually finished a full bottle of because I love the texture and that it's focused on brightening and firming. Speaking of treatment masks, Tata Harper's resurfacing mask is still a favorite of mine and I throw it into the weekly rotation often.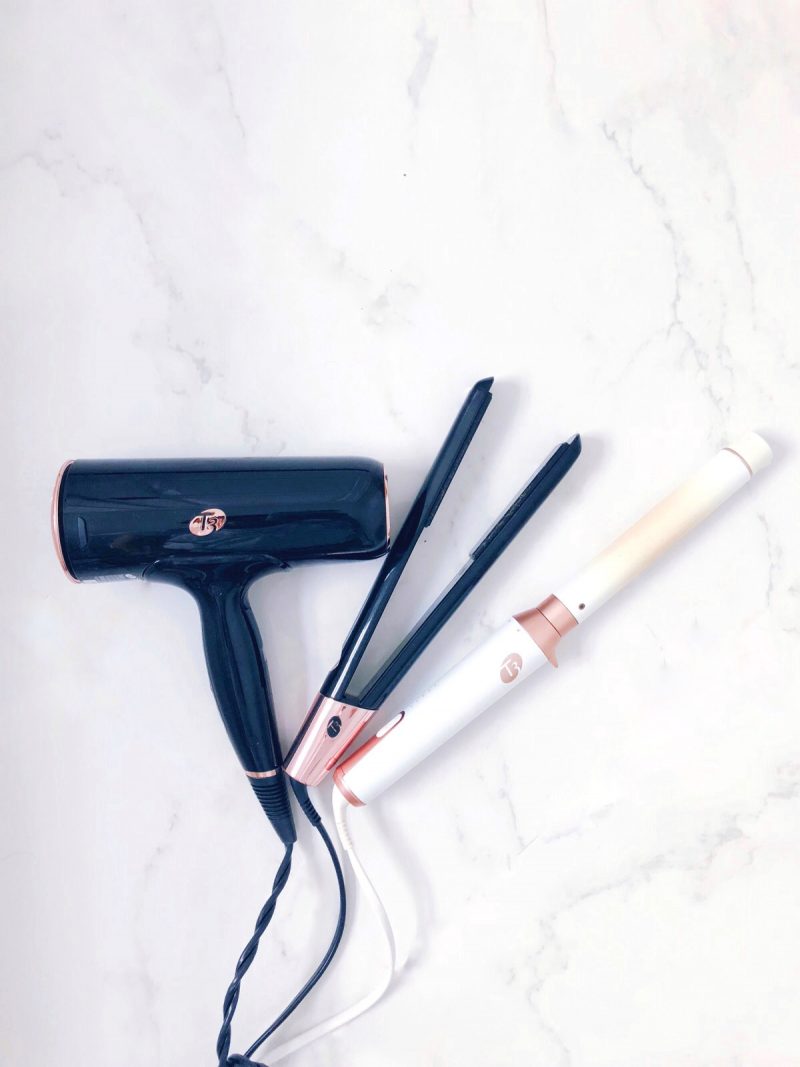 T3 Styling Tools
When it comes to styling my hair, T3 takes the prize. Their styling tools, though on the pricey side, are absolutely worth the extra cost. My favorite hair tool by far is their whirl trio wand – it creates the most perfect waves. In fact, I haven't used my clip curling iron once since the day I got the T3 wand. The wand gives your hair those perfect waves that I haven't ever been able to achieve with a regular curling iron – the smallest attachment it comes with (the regular one, not the tapered wand) is the one I use and it creates long-lasting, perfectly shaped and defined curls that then relax into perfect, piecey waves. To keep the top of my hair smooth and when I want to wear it straight, I use the T3 singlepass flat iron and it makes my hair incredibly smooth and sleek. Lastly, the T3 Cura luxe hair dryer is another HG. It dries hair quickly, has a volume blast button and five temperature options. I've also heard great things about the Dyson hair dryer and am eager to try it out one of these days – eBay sells it for the best prices I've seen. You can get a rufurbished one for much less than what it sells for elsewhere (our Dyson stick vacuum is refurbished and you'd never know it).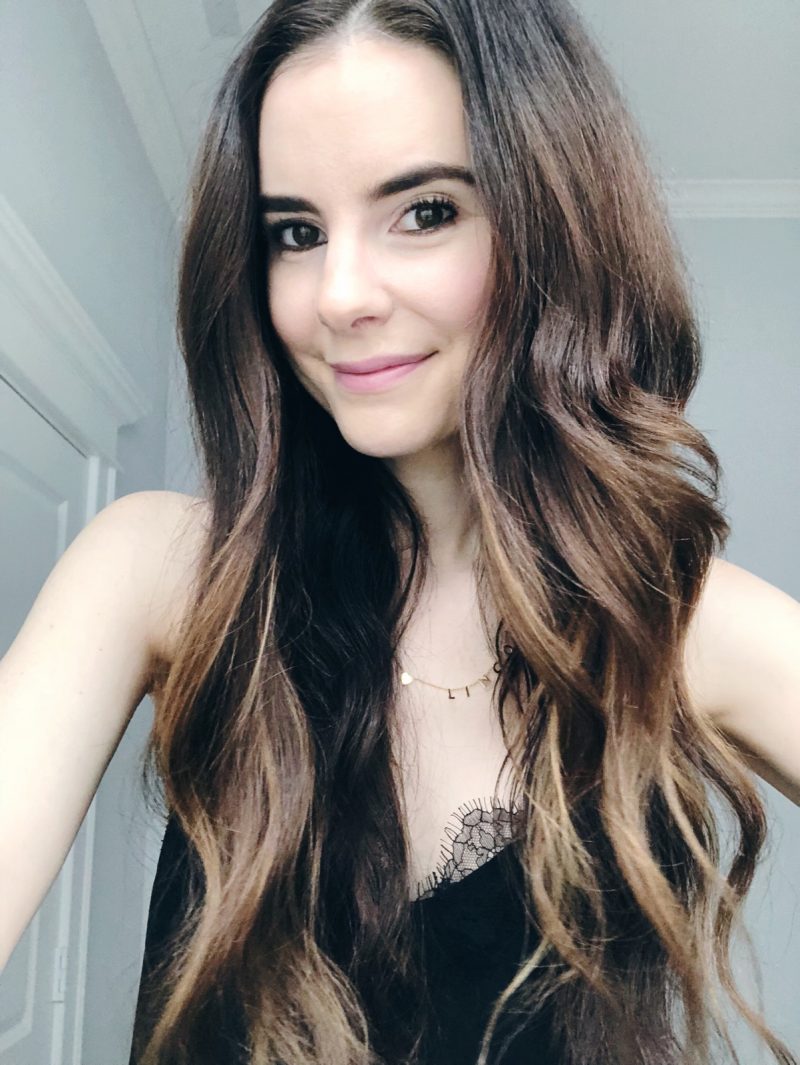 Styling Products
When I open my hair product drawer, several products stand out to me as ones I've used and loved for years – and they're by Oribe, Aveda and Living Proof. The products I continue to repurchase constantly are Oribe's styling cream (one tube has lasted me over a year now), Aveda dry shampoo (I love that it's a powder and I can switch it up) and Living Proof's perfect hair day dry shampoo.
Essie + OPI
If I had to pick my favorite nail colors of all time, they'd be the following: OPI mod about you, OPI Lincoln park after dark, OPI cajun shrimp, essie minimalistic, essie wicked, essie go ginza, CND cake pop and Orly cake pop.
Lips
I've owned MAC's snob lipstick for years now – it's my favorite bright/light pink color with a slight lilac undertone. I also love Urban Decay's "backtalk" lipstick which is a perfect neutral mauve/pink.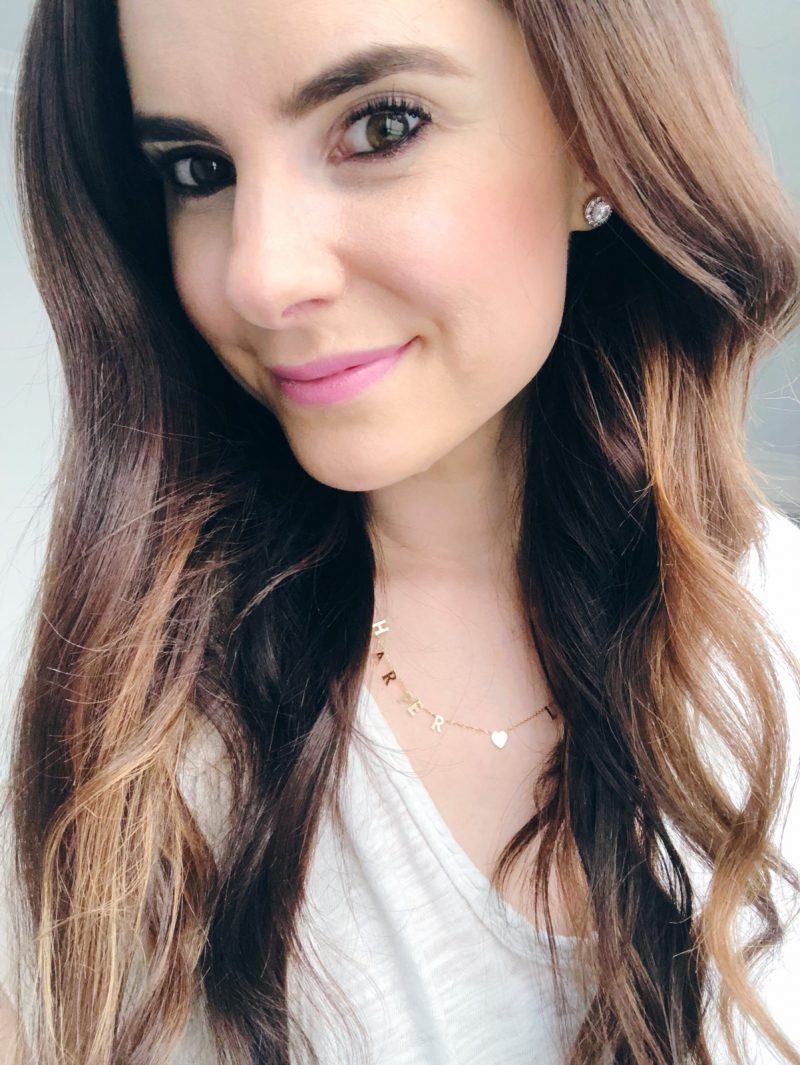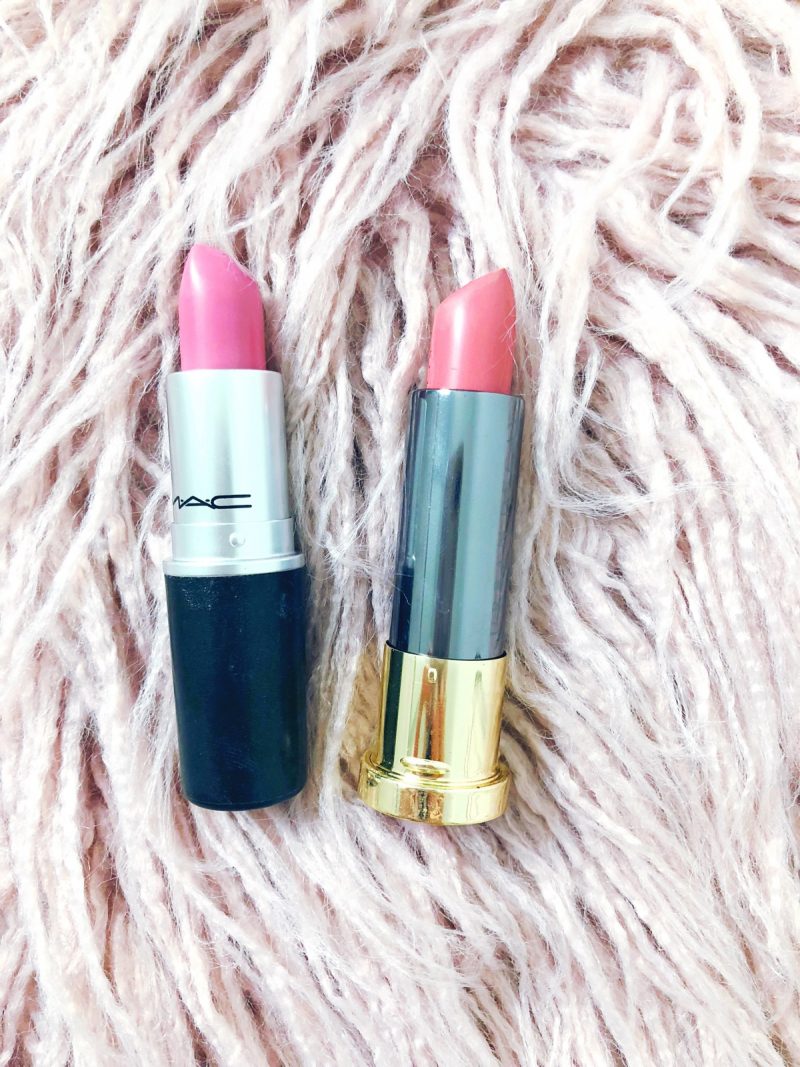 I hope you enjoyed this post! Let me know if you have any questions about the products!
SHOP THE POST:

Shop the Post