A few weeks ago, our kids got some awesome sensory kits as a favor at a friend's birthday party – and our kids quickly grew obsessed with them! They're quite pricey, so I wanted to try a DIY version at home so I could add whatever I liked based on the theme I wanted for each child.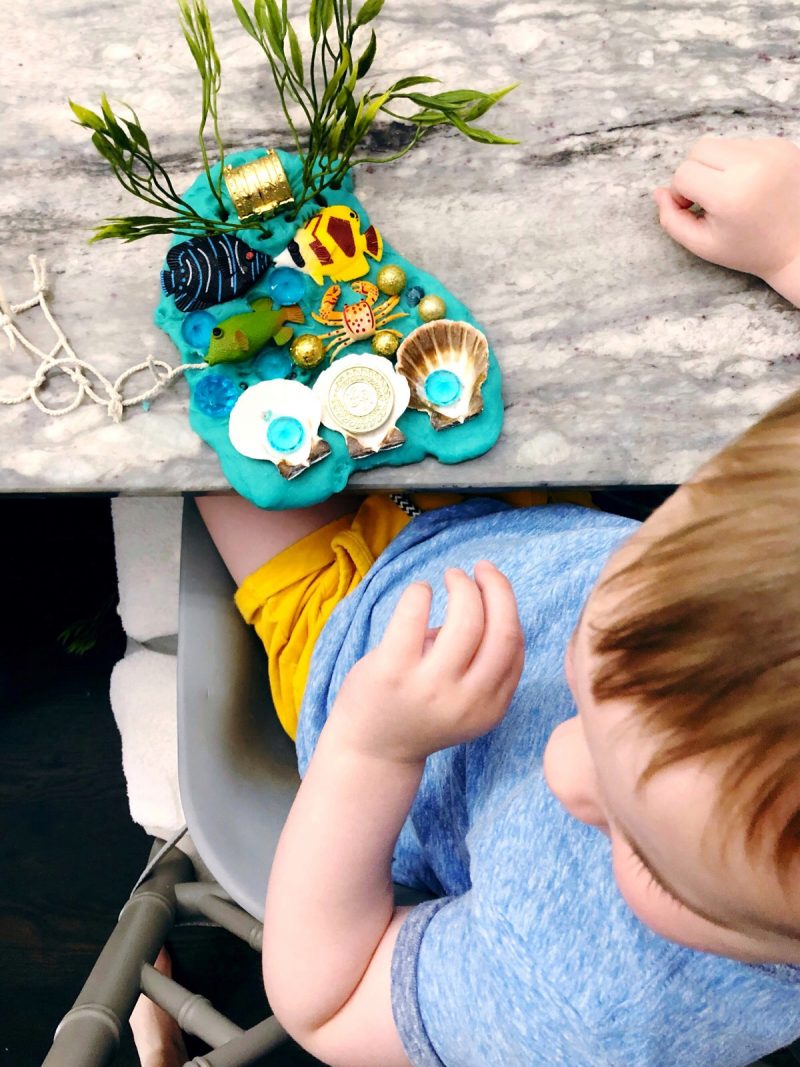 Our kids seriously play with these for an hour or longer. They don't nap on weekends anymore, so we like to break these out for quiet time – the kids play with their kits at our kitchen island while we sip coffee and get things done around the house. They get super creative – I love seeing the setups they make with their kits and they're always so proud to show us. These kits have limitless possibilities and you can do ANY theme your child is into! I have so many ideas for future kits for the kids. I'd like to go to a craft store to try to source some items for some of the kits I have in mind – I'd like to do unicorns, flower garden, farm animals, jungle animals, construction site, etc. They make great gifts too -for your own children or for birthday parties you attend.
No desire to DIY? You can find kits for sale online! Click the photos below to shop!


I was able to use some items we already had like a rolling-pin and some cookie cutters and the rest I ordered on Amazon. Here are the kits I made the kids for Easter, plus all of the sources!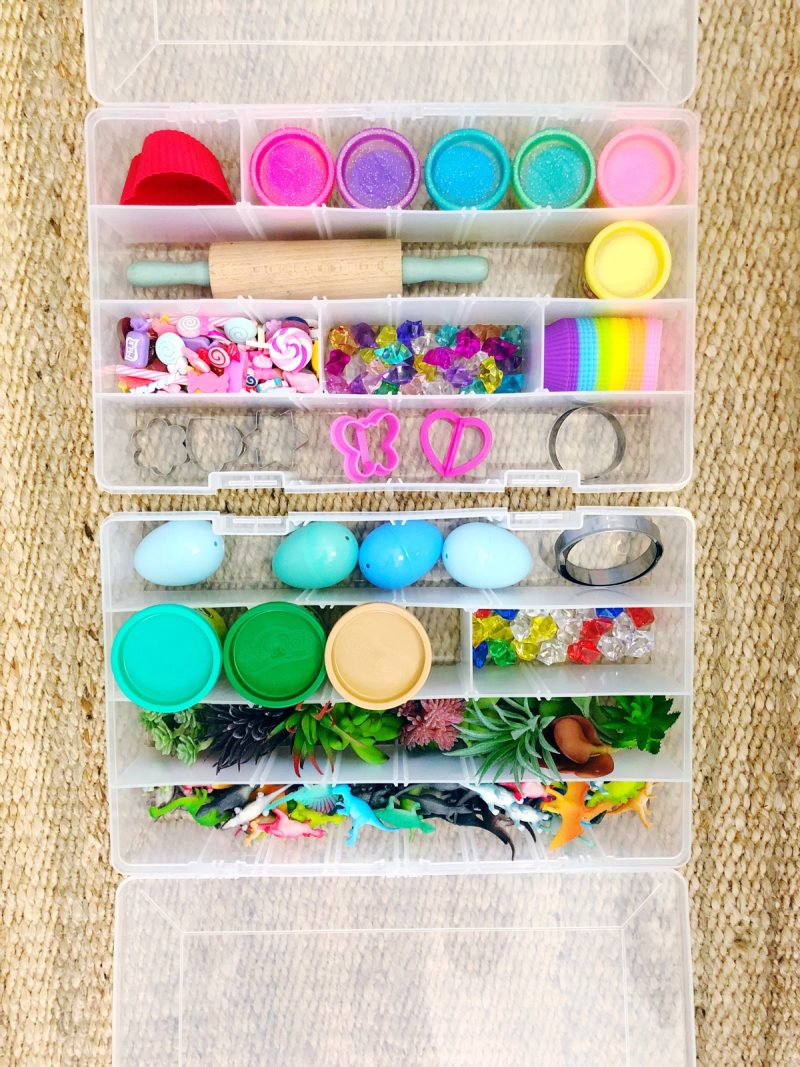 HARPER'S SENSORY KIT THEME: BAKING
Harper LOVES to bake, so this felt like the perfect kit for her – she can create all kinds of cakes, cupcakes, candies, cookies, etc.
Sources: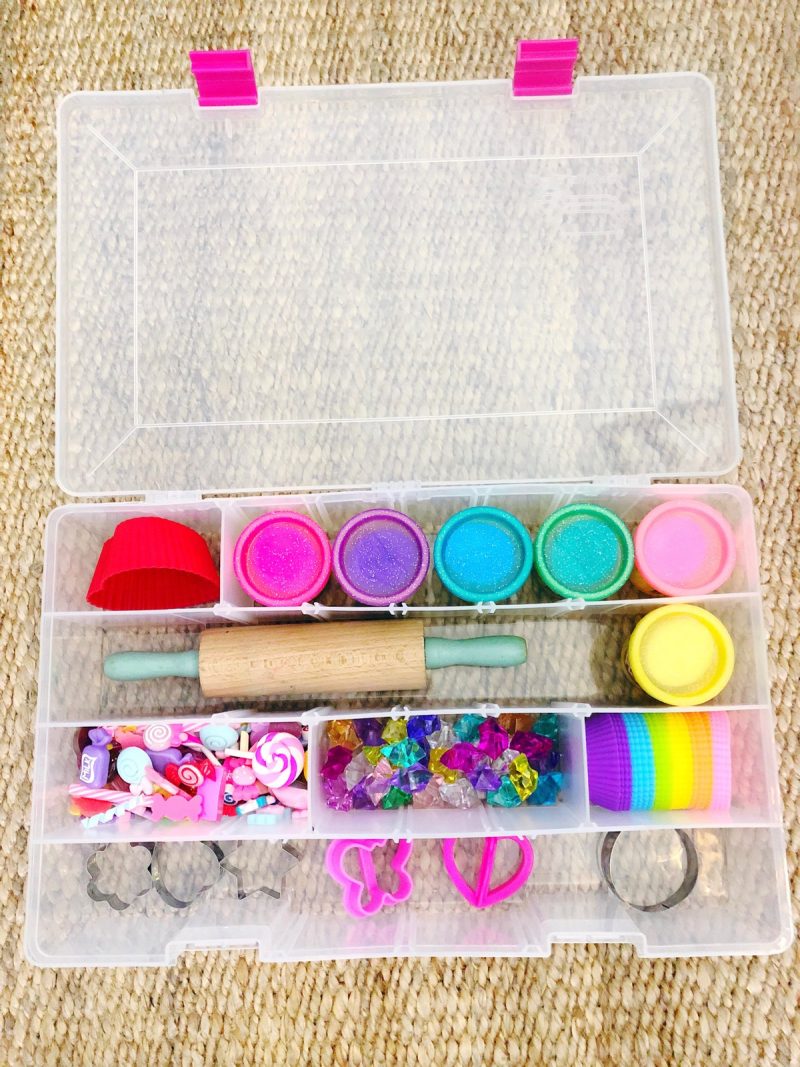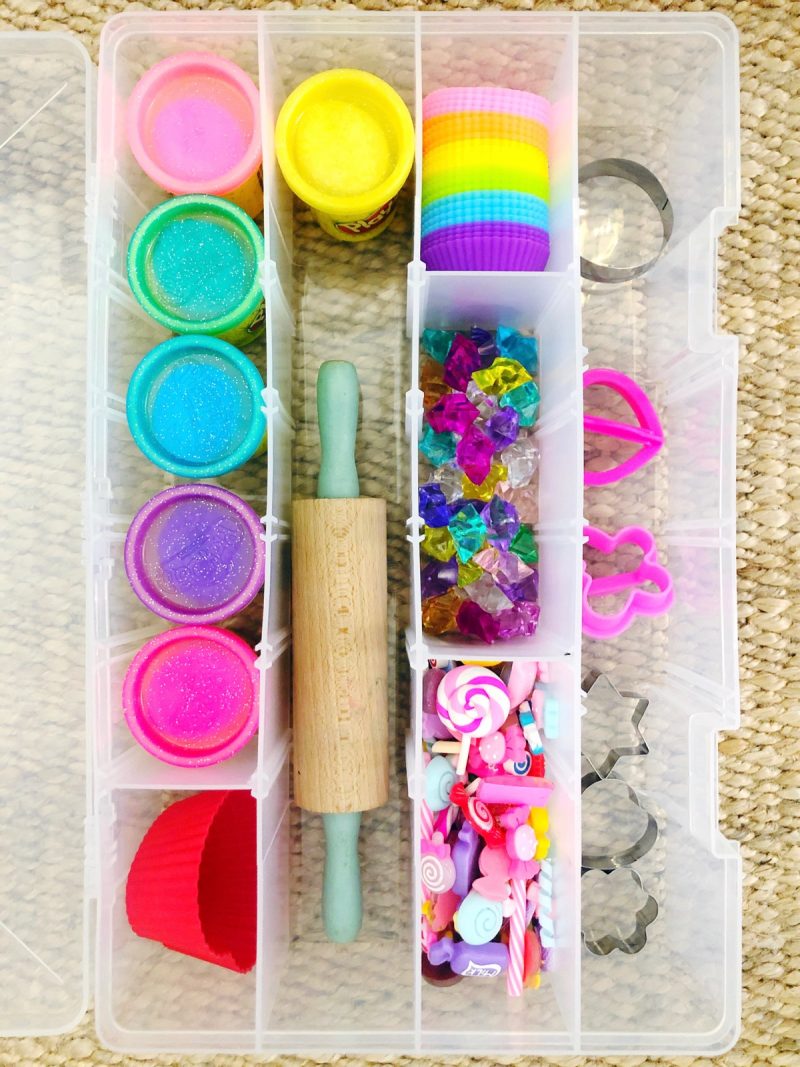 LINCOLN'S SENSORY KIT THEME: DINOSAURS
Lincoln is learning about dinosaurs at school and I thought it would be a fun theme for him since he has so many cars and trucks already – I know he will adore it!
Sources:
Faux succulent plants (to create a dinosaur "habitat")
Plastic Easter eggs (used as "dinosaur eggs")
I'd like to add some rocks (I may just find some outside and wash them) and possibly some branches or something like that!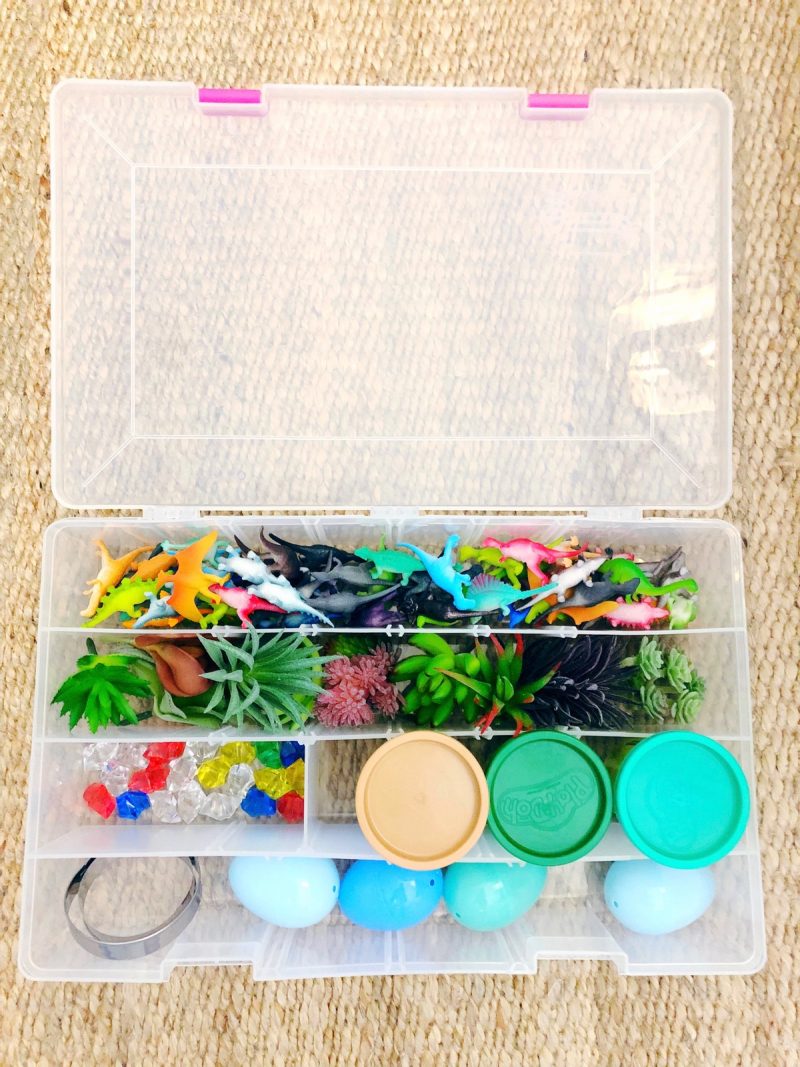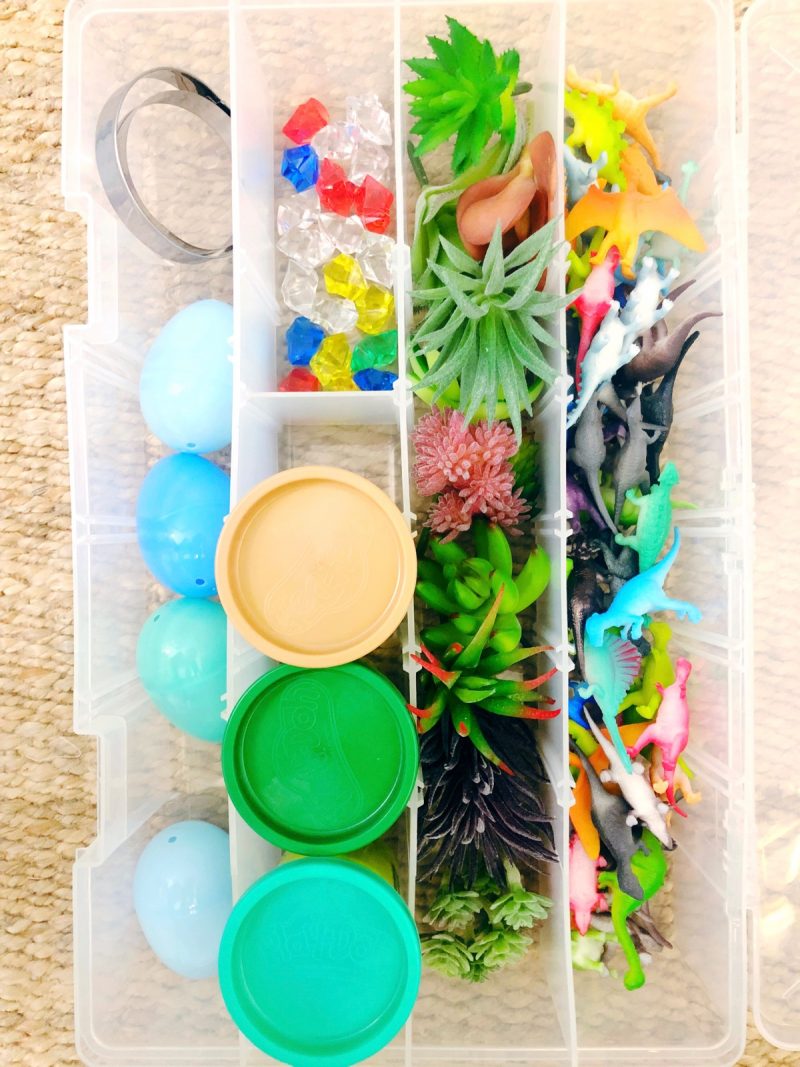 I can't wait to give these kits to the kids in their Easter baskets this year – eeekkk! So excited to see their reactions – and also, to have an hour of glorious quiet time while they build and create!
SHOP THIS POST:



Shop the Post