I LOVE putting Easter baskets together for the kids each year – it's fun finding a few small games, toys and crafts/activities they'll like and surprising them on Easter Sunday. Last year we did lots of outdoor toys like bubbles and sidewalk chalk and a few toys, games and some spring clothing since the weather starts to warm up again around this time.
One year, I even made DIY sensory boxes for the kids – I'll link the tutorial, here!
During the pandemic, we did an egg hunt in our backyard and it was really sweet to watch them collect their eggs in their baskets. H's is from The Bow Next Door and L's is from PBK!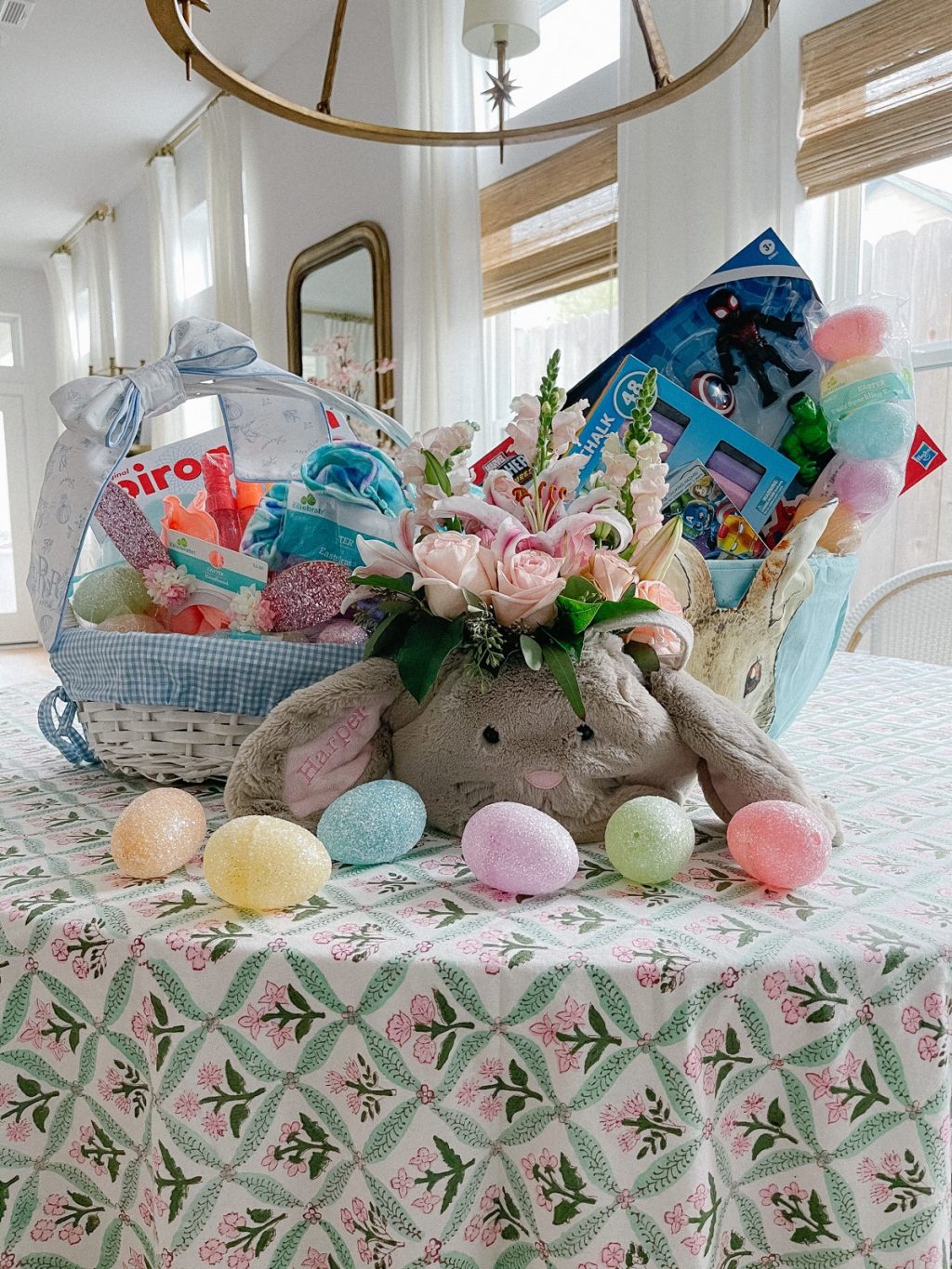 I put together an edit of Easter baskets at all price points, starting with really cute options I found on amazon!
lilac seersucker | brown bunny | pink drawstring bunny ear bag | pink fuzzy bunny | blue seersucker | mint seersucker | white polka dot ear bunny | pink tutu basket | plush bunny basket | woven bunny ear basket | fuzzy blue bunny | knitted easter basket with bunny ears | pink seersucker basket | fuzzy purple bunny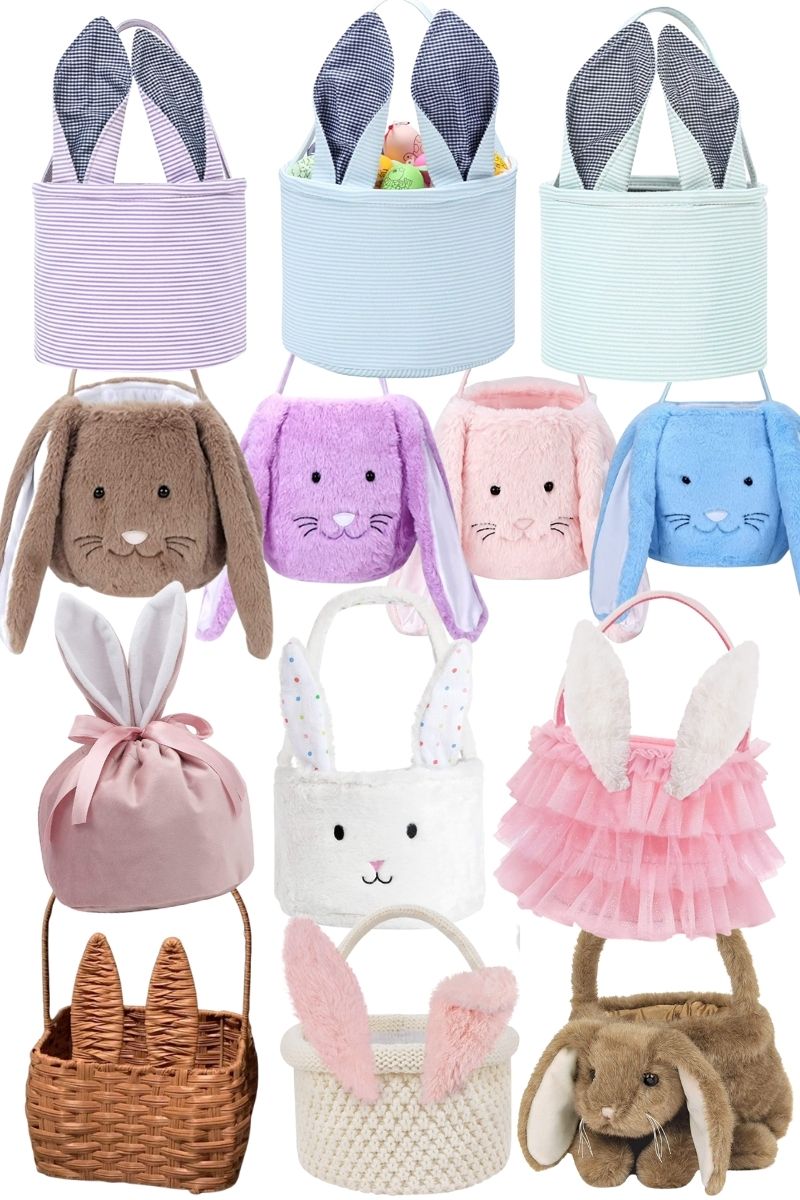 lilac seersucker | brown bunny | pink drawstring bunny ear bag | pink fuzzy bunny | blue seersucker | mint seersucker | white polka dot ear bunny | pink tutu basket | plush bunny basket | woven bunny ear basket | fuzzy blue bunny | knitted easter basket with bunny ears | pink seersucker basket | fuzzy purple bunny
The options below, from various retailers, are all shoppable here, or via clicking the images below: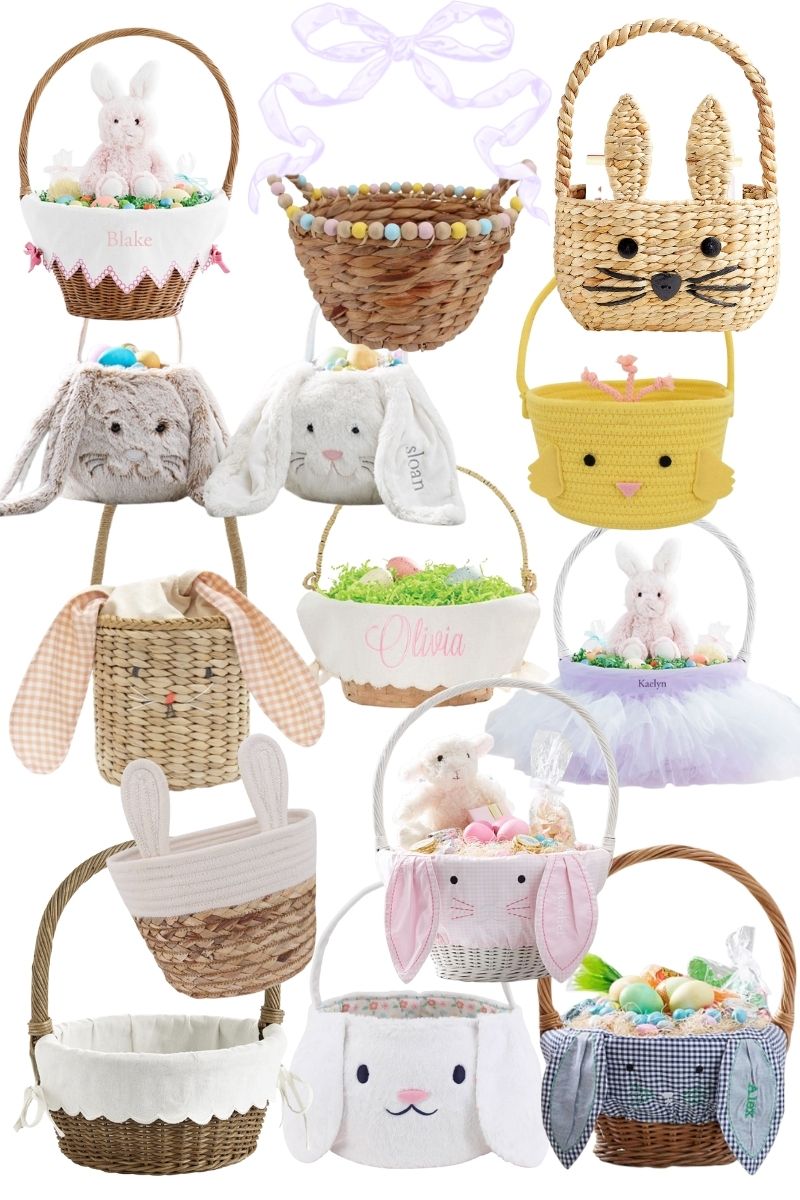 Happy hopping 😉
Shop the Post