Whether you work in a more formal or business casual environment, I combed though my favorite retailer's sites and put together this post with lots of options for all types of workplaces. A lot of these blouses and tops work well on their own as well as under a cardigan and/or blazer. They also all pair well with my best-ever work pants (read about them here!)
NORDSTROM:
I have this black top with eyelet sleeve detail – and it's so beautiful! The sleeves really make a statement and are more substantial than I thought they would be! I wear a small and it's perfect.
More NORDSTROM options for the office:

J.CREW:
I have this long sleeve ruffle neck top in white and wear it to work a lot! I love it in the yellow and navy, updated for fall.
More J.CREW options for the office:

LOFT:
I wore this white puff sleeve tee to work today and love the sleeve style and texture. I call white tees like this "an elevated white tee" because the details make it feel more office and less "lounging at home."
The leopard top also has the puff style sleeves (maybe a nod to our Anne? DM me if you get this reference 😉 ) It is a thicker material and so flattering – I got several compliments when I wore it to work this week!
More LOFT options for the office: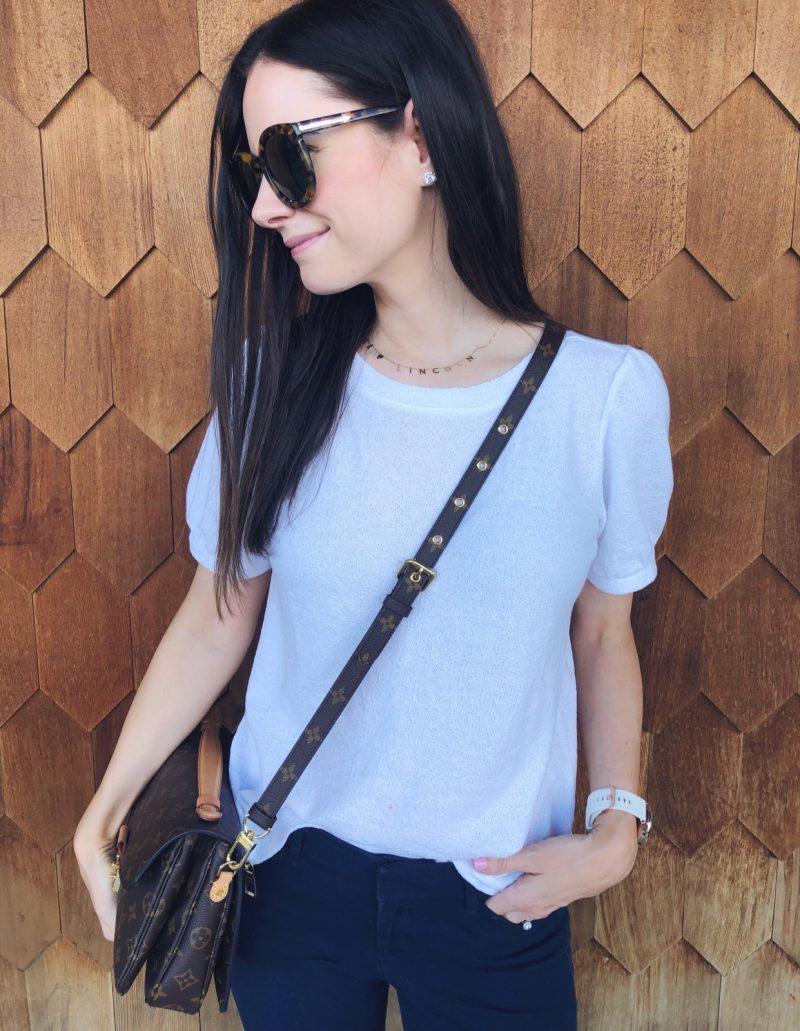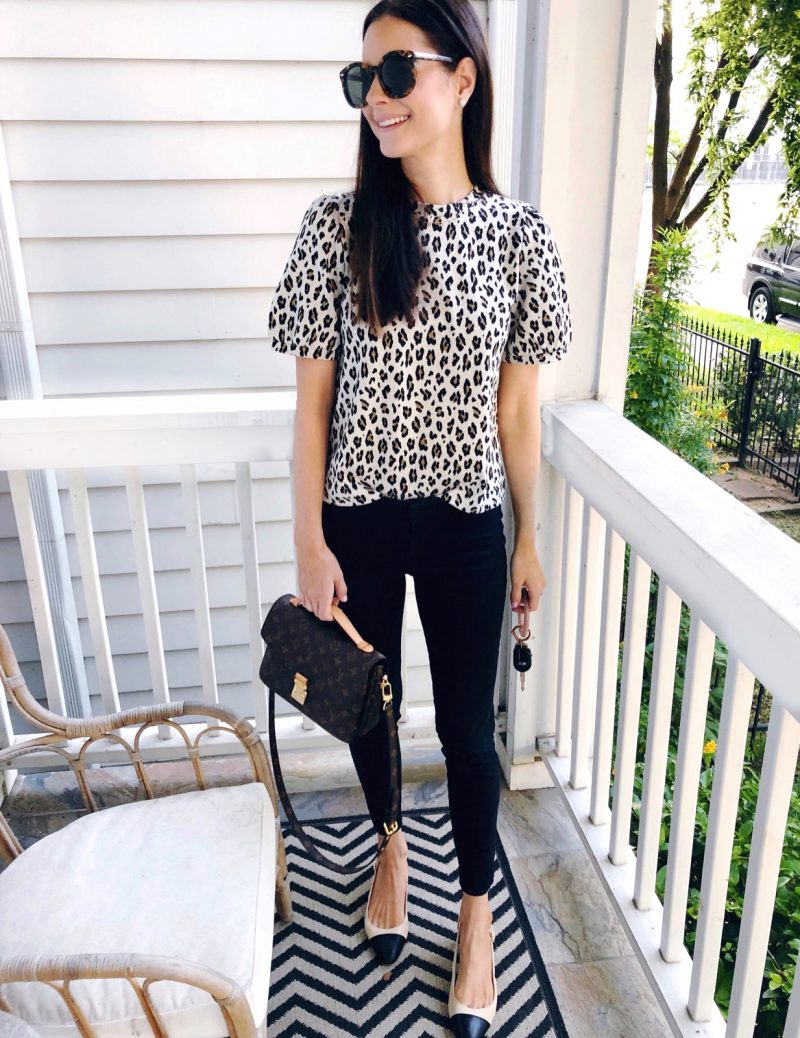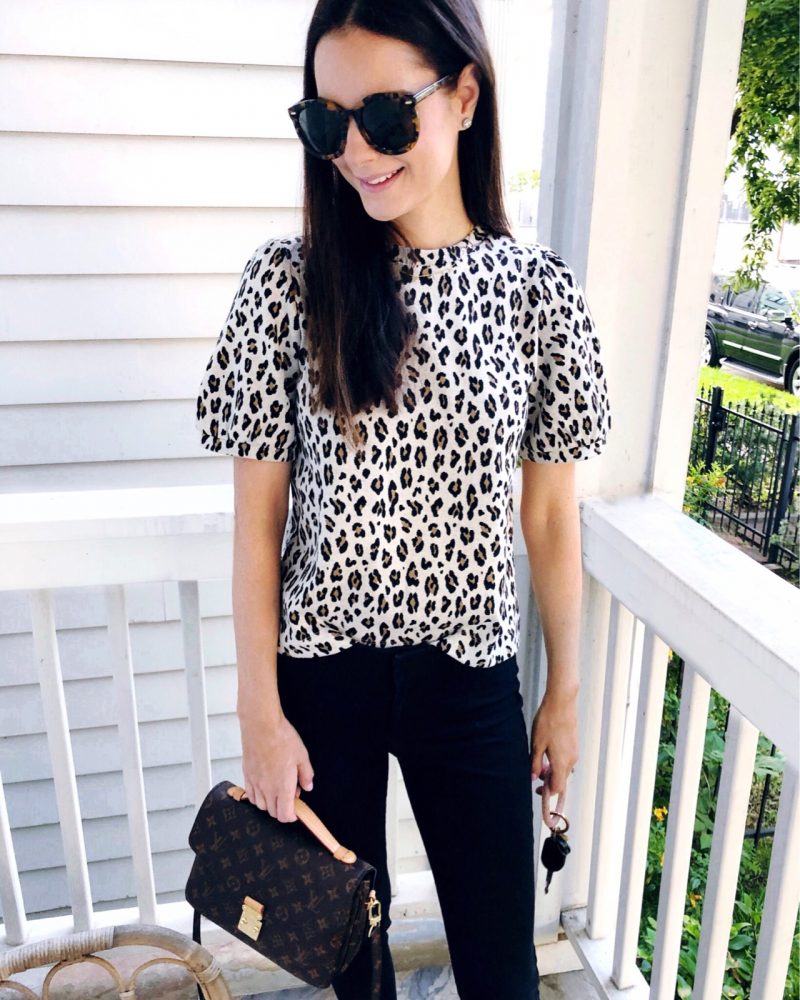 Eyelet peplum top – size small
I have way too many eyelet tops so I had to pass on this one, but I love the style, size and fit!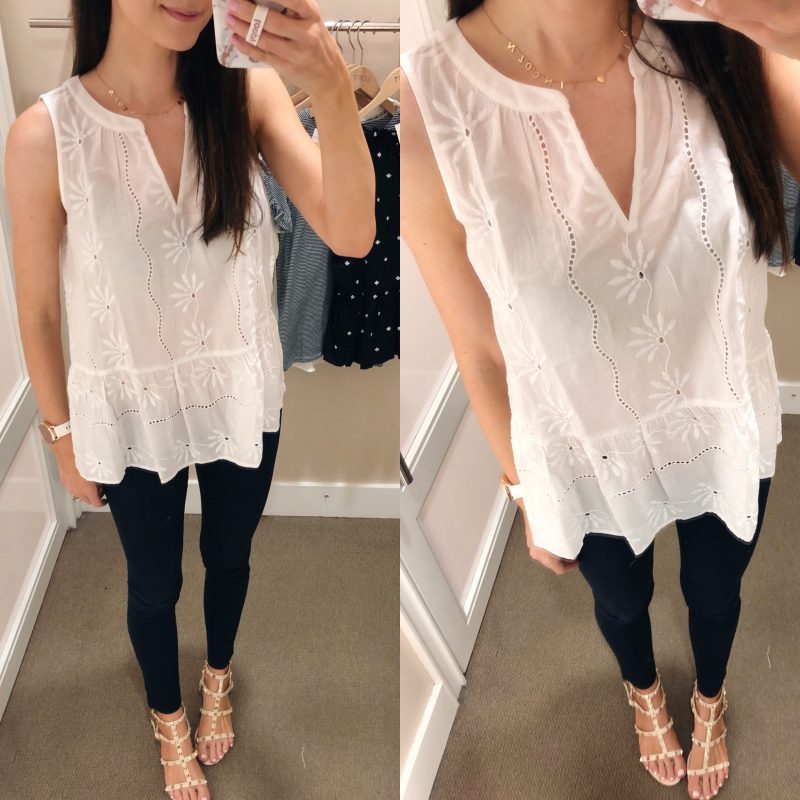 Floral dotted cutout blouse – size small
I have a really similar Loft top from last year and this one is so gorgeous – highly recommend it – the style and fit is wonderful and the details are so pretty!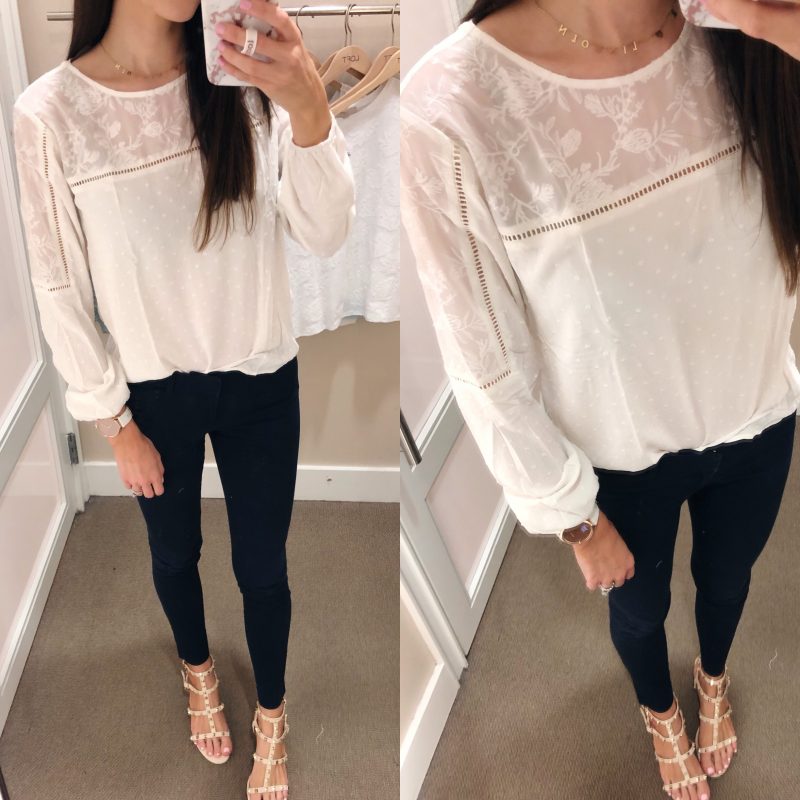 Floral textured tee – size XS
I'm still kicking myself for not buying this. It has a ruffle in the back too – so good! I love the way it fits and the texture, it was just so similar to this Loft top I have, that I couldn't justify it.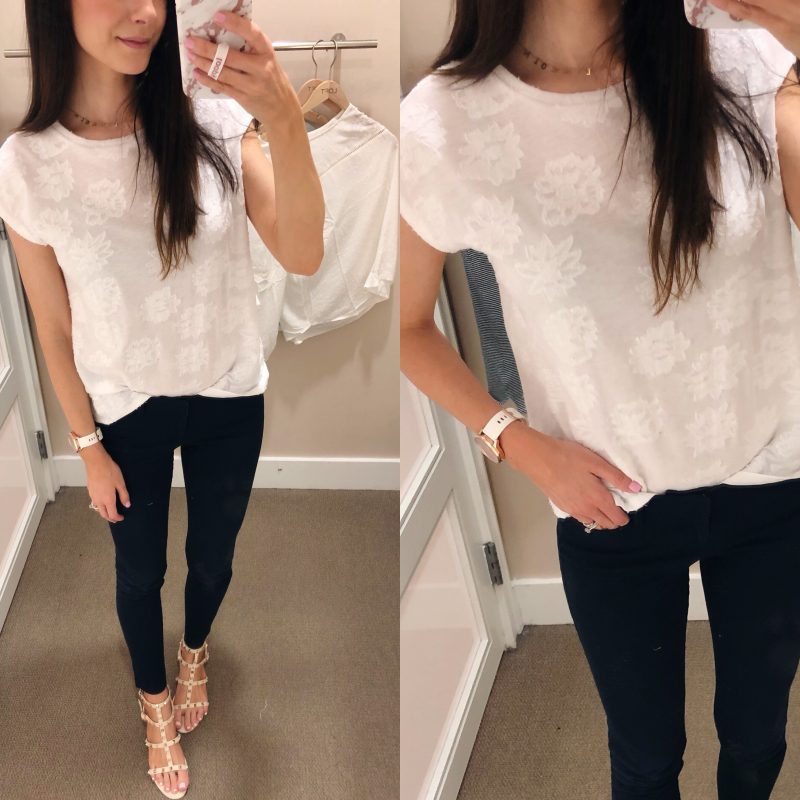 Embroidered halter peplum top – size small
I was drawn to this top the moment I saw it on a mannequin. They pulled one from the back for me because they only had a few left. It's SO pretty and such a unique neckline – I don't own anything like it!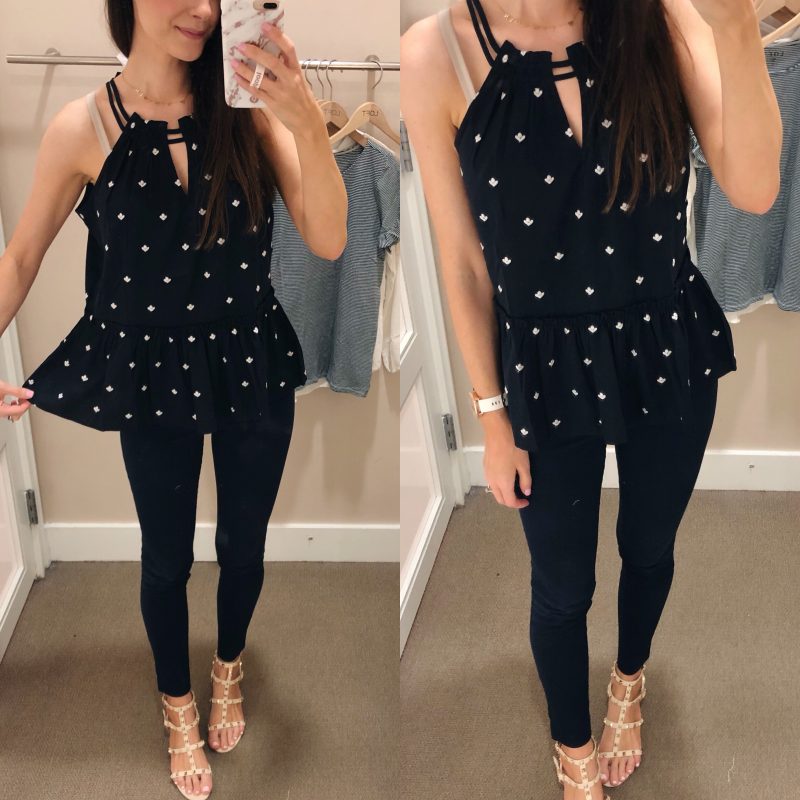 Lou & Gray sweater top and eyelet mint top
I didn't love the fit of the eyelet and the sweater top was too sheer, IMO. I don't recommend these.
Happy shopping!
Shop the Post