Thank you Nordstrom for sponsoring this post!

I love sharing new makeup products I love with y'all and boy do I have some good ones in this month's beauty post! All of the products featured in this post are available at Nordstrom – one of my favorite destinations for beauty, makeup and skin care. Nordstrom offers free shipping and returns (so if for any reason something doesn't work out- no worries!) and they have great beauty promotions each month – I've noted which products in this post are on sale.
You might remember my extensive review of Tom Ford's Soleil Glow SPF 30 foundation a couple of months ago – I still wear it every single day and to-date, it's my most holy grail status foundation. I was so enthralled in my love for the Tom Ford foundation, that I decided to splurge on one of the Gloss Lux Moisturizing Lip Glosses and it did.not.dissapoint. But more on that in a minute. First, I want to talk about the most important part of your beauty routine – your foundation/concealer/powder. Your skin truly sets the tone for your makeup and appearance, so getting it right is key.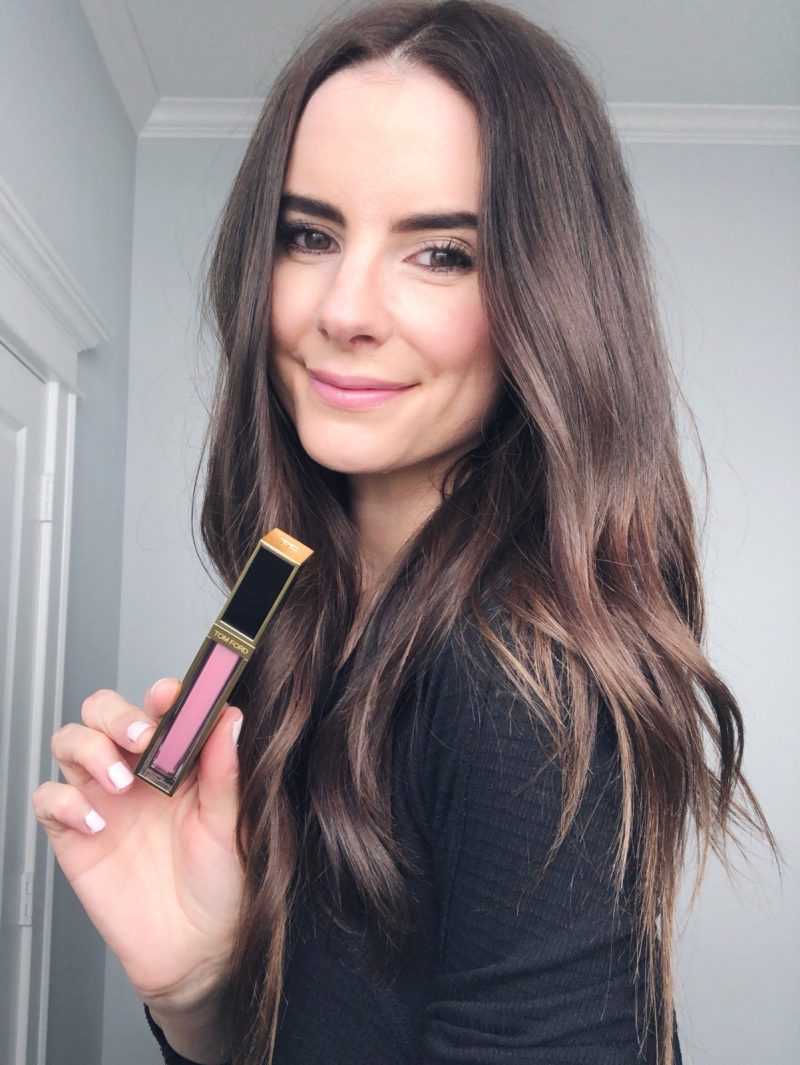 BUILDING A PERFECT CANVAS
After applying my skin care, the first makeup that touches my skin is Tom Ford's Soleil Glow SPF 30 foundation. It's literally the most incredible foundation I've ever used – it makes your skin glow, with zero oiliness whatsoever and is a medium (but buildable) coverage. I can't quite explain it – but it just makes skin look amazing. You can read my full review here. I wear the color 2.0 "buff," and it's a perfect match. As far as foundations go, it's undeniably a splurge, but I did want to let y'all know that it's currently on sale, so now is a great time to try it if you've been curious. Several of y'all have DM'd me on Instagram to let me know you tried it after my initial review and are thrilled with how it looks and feels on your skin! I'm ordering a new bottle during this sale myself. It has a glass dropper as the applicator and you don't need to use a lot of product. I bought my first bottle in May and am still using it (and I wear it seven days a week).
After applying the Tom Ford Soleil Glow foundation, I use MAC's SPF 35 studio finish concealer on the sides of my nose, corners of my mouth and on the scar above my lip. I also use it if I have a blemish. I have been using this concealer for about 15 years (wowza!) and it's still my holy grail concealer for covering redness. Not a day goes by where I don't use it in some capacity. It lasts me a very long time – a little goes a long way! The one in these photos is a new one, but I've hit pan on my other pot and ordered one while it was on sale. I wear the color NC20, for reference.
After my foundation and concealer, I set everything with translucent powder. I recently started using Charlotte Tilbury's Genius Magic Powder to finish off my makeup before starting on my eyes. This powder is described as a soft-focusing, light-diffusing loose powder designed for use under your eyes and on your face. It gives skin an airbrushed look and absorbs excess oil. So many of my friends are obsessed with this powder that I finally decided to try it. One thing I love about this powder is that the packaging only lets out a little product at a time, so you don't end up with mountains of powder/using too much. It's a pricier setting powder, so I appreciate that it doesn't spill out all over the place. But the best thing about it is that it does what it says it will – my skin feels soft, smooth, silky and looks airbrushed. It's such a finely milled powder and it really does give that soft focused appearance to the skin (kind of like the pretty filter on IG, but in real life, haha). I find that my skin stays more matte (while still looking glowy, somehow) when I set my foundation with this powder. I highly recommend it, and would repurchase.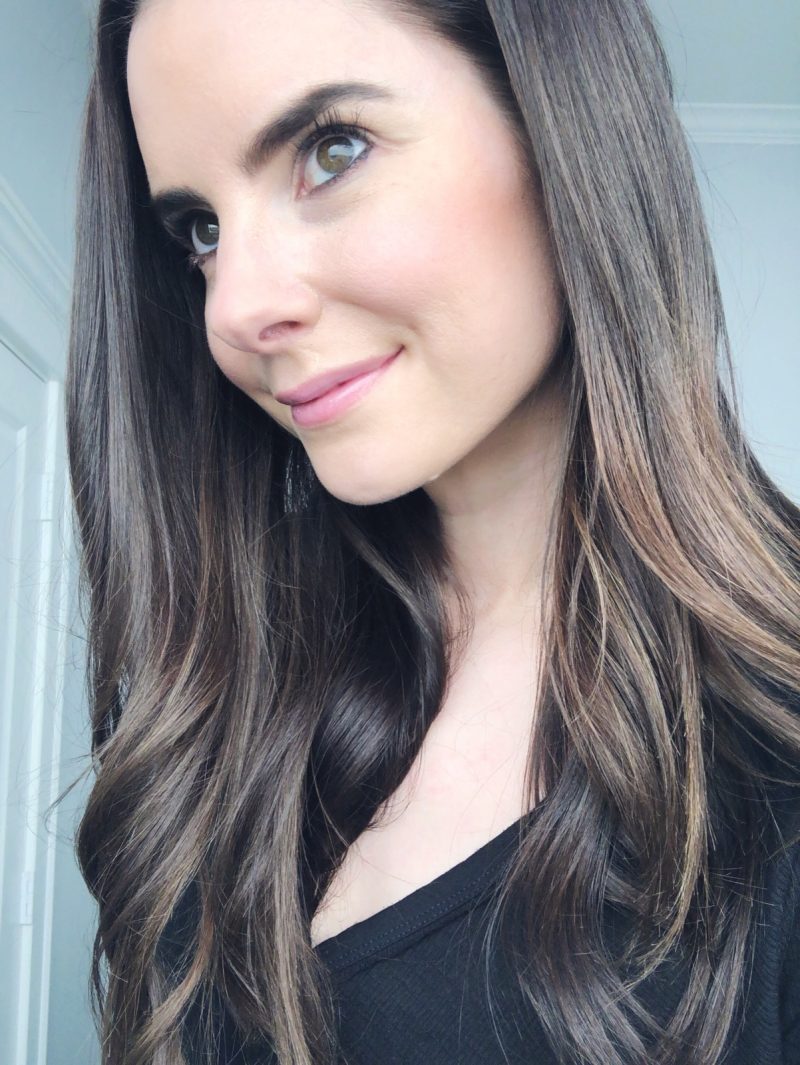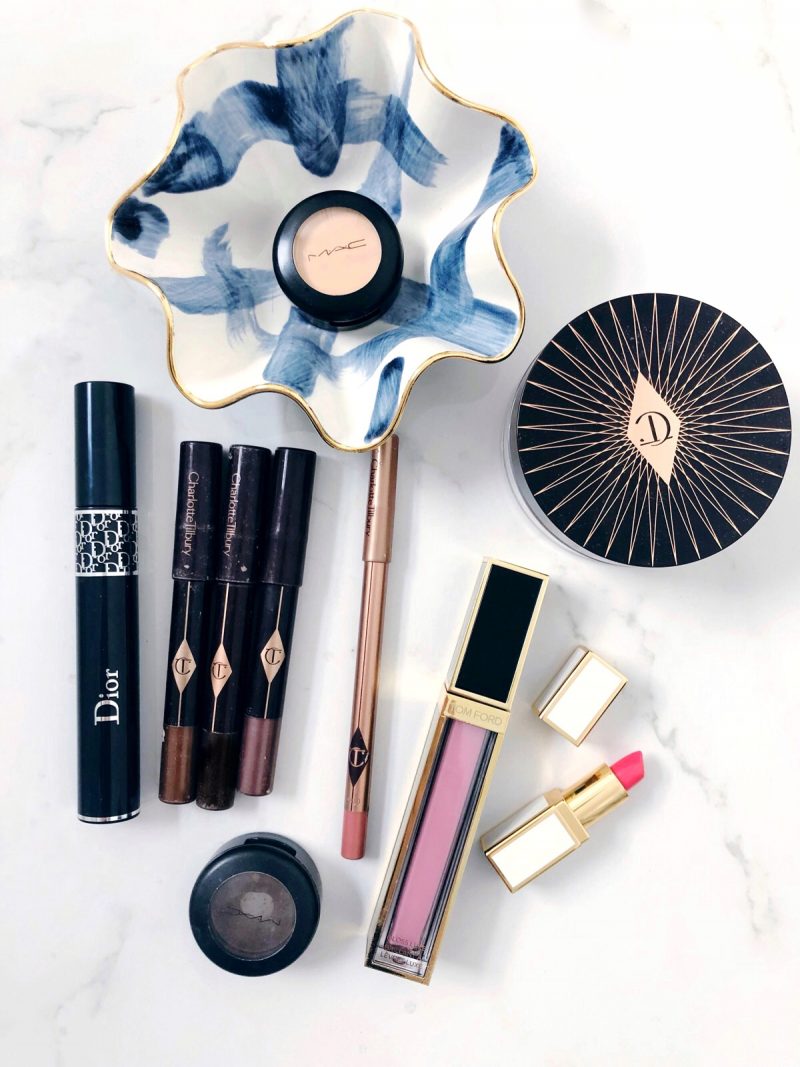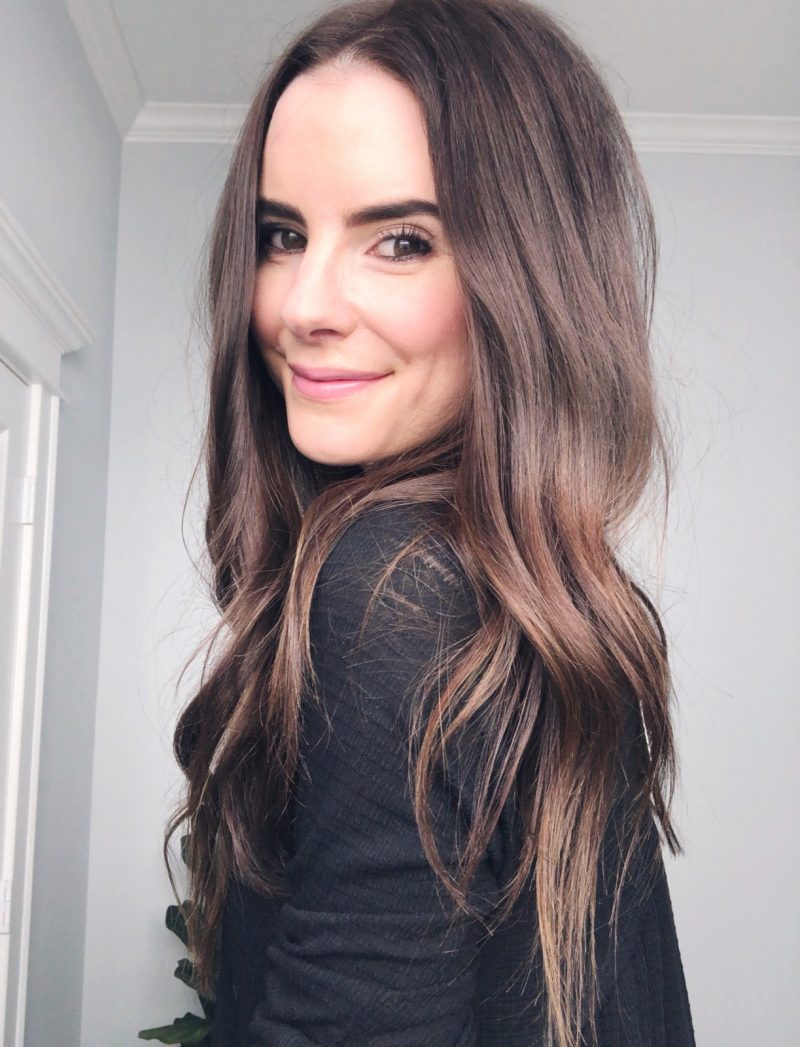 IT'S ALL IN THE EYES
I'm all about a very simple eye makeup look – one, because I don't have the time for a fussy look that requires a lot of colors and blending and two, because I simply love the way it looks.
I start with lining my lower lash line with Charlotte Tilbury's color chameleon eye shadow pencil. I feel like I could write a love song about this eye pencil. It's kind of got a metallic sheen to it and is meant to enhance your eye color (mine are hazel) – these pencils just make eyes sparkle! I literally haven't used any other product in over a year to line my lower lash line since discovering these. I have the color dark pearl (my favorite of the three), amber haze and golden quartz. I cannot recommend these enough – I prefer them to powder eye shadow for lining the lower lash line – the color stays put, lasts all day (and night!) and truly gives a different level of dimension to your eyes than shadow.
After using the color chameleon eye shadow pencil, I apply MAC's eyeshadow in the color "brun" to my upper lash line, very subtly. You almost can't even tell my upper lash line is lined, but adding that super thin line of dark shadow at the base of my lashes helps them look fuller and defines my eyes a little more.
My last step in my eye makeup routine is lashes, of course! I've long been obsessed with thick, feathery lashes, and mine are quite long now from the growth serum I use. I first purchased DiorShow waterproof mascara almost a decade ago, and it continues to be one of the few higher end mascaras I purchase again and again. I love the huge brush and how it makes lashes hold their curl and stay in place. It doesn't flake or smudge and it also works incredibly well layered over or under other mascaras.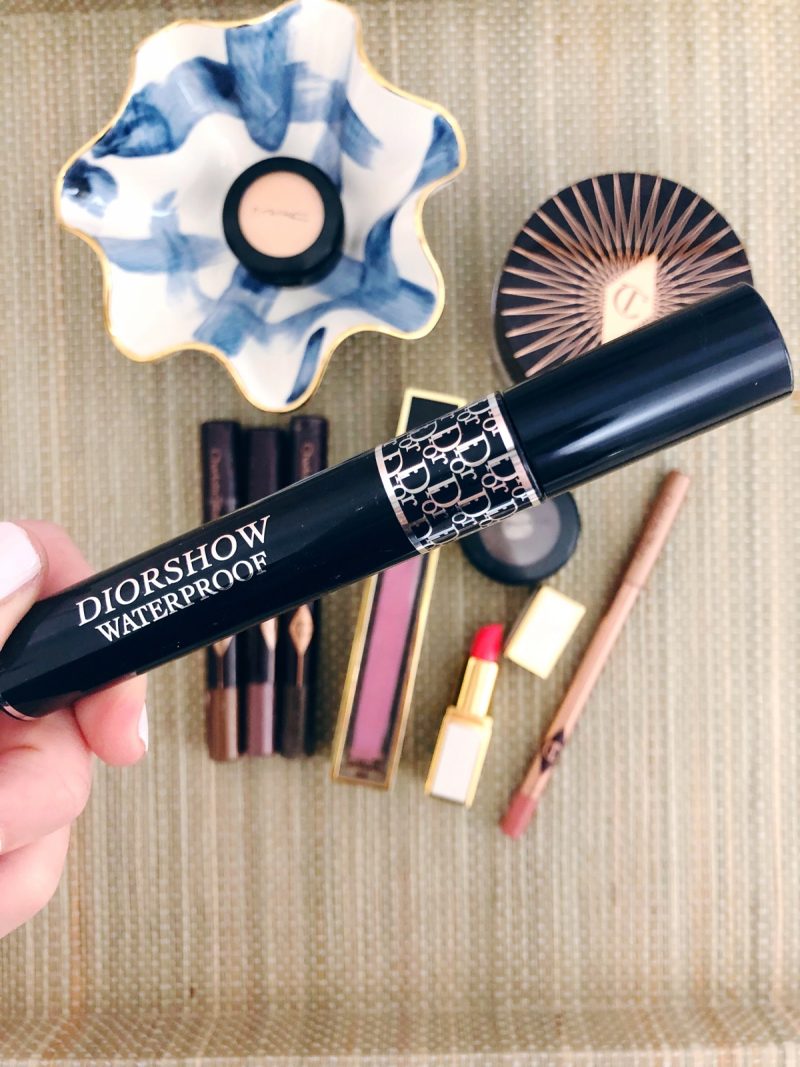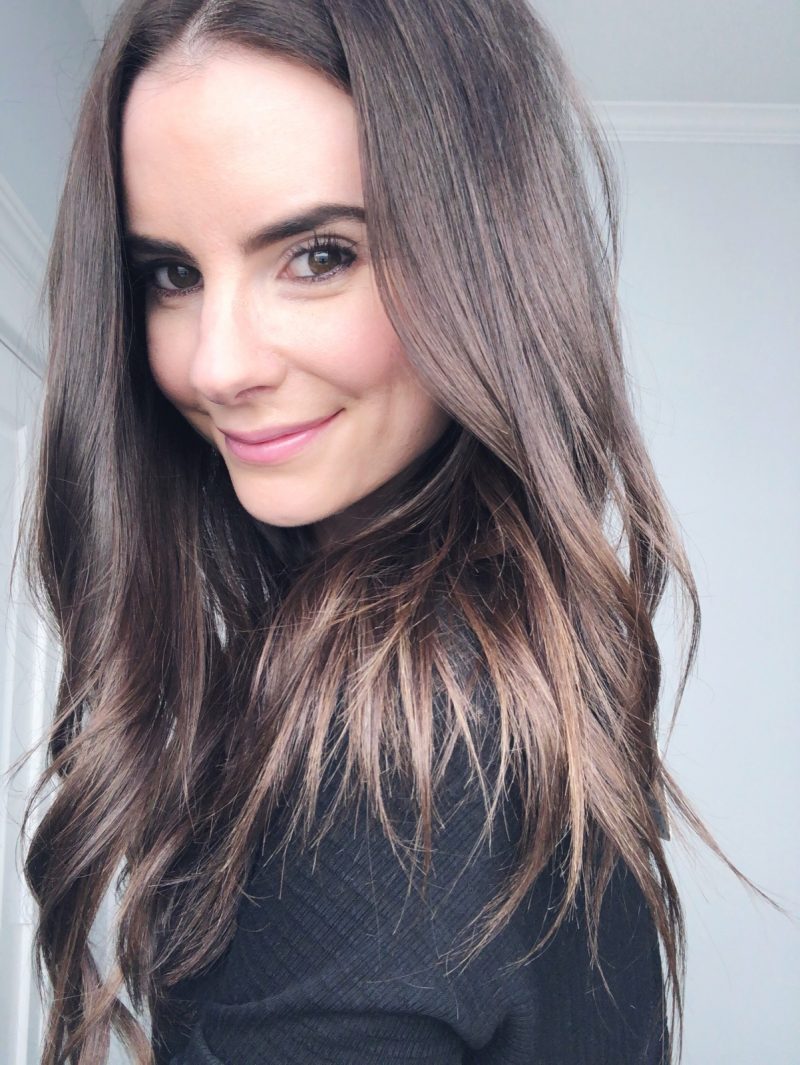 GLOSSY PINK LIPS
It will be no surprise to anyone that I've found yet another amazing cool-toned pink gloss to add to my collection. Tom Ford's Gloss Lux Moisturizing Lip Gloss is luxurious from the time you open the packaging (as it should be, for the price!) It felt super heavy in the box, to the point I almost thought that I ordered the wrong item! The packaging is so gorgeous – like something you want to leave out on your counter. But it's what's on the inside, of course, that counts, and it's SO GOOD. It's the perfect cool-toned pink and truly feels amazing on my lips (and it's on sale right now!) I got the color Love Lust, for reference. This gloss is infused with avocado, olive and jojoba oils to hydrate lips without feeling heavy. It has a creamy, satin finish and is free of a ton of harsh ingredients like alcohol, sulfates, mineral oil, etc. (I should also note – it's made in Canada!) It has a super generous doe foot applicator – I adore it and would repurchase since it's a gloss I wear daily and not just once in a while. It is not sticky at all and lasts quite a while. I wear it on its own, but it also layers beautifully over any lipstick.
Prior to applying the gloss, I've been using Charlotte Tilbury's pillow talk lip cheat lip liner every day for the last couple of months. I've actually owned the lip pencil for about a year, but I didn't use it daily until recently. I noticed that as I'm aging, my lips look really pale, and lining them before applying gloss or lipstick with a neutral pencil helps define their shape a little more and makes my lips pop. It takes just a few seconds and the extra step is well worth it. Pillowtalk is one of CT's most popular and best-selling colors and I can see why – it's the perfect your lips but better neutral and flattering no matter what your natural. lip color. Charlotte Tilbury's pillow talk lip cheat lip liner is kind of my new secret weapon for my lips – it just adds a little something extra!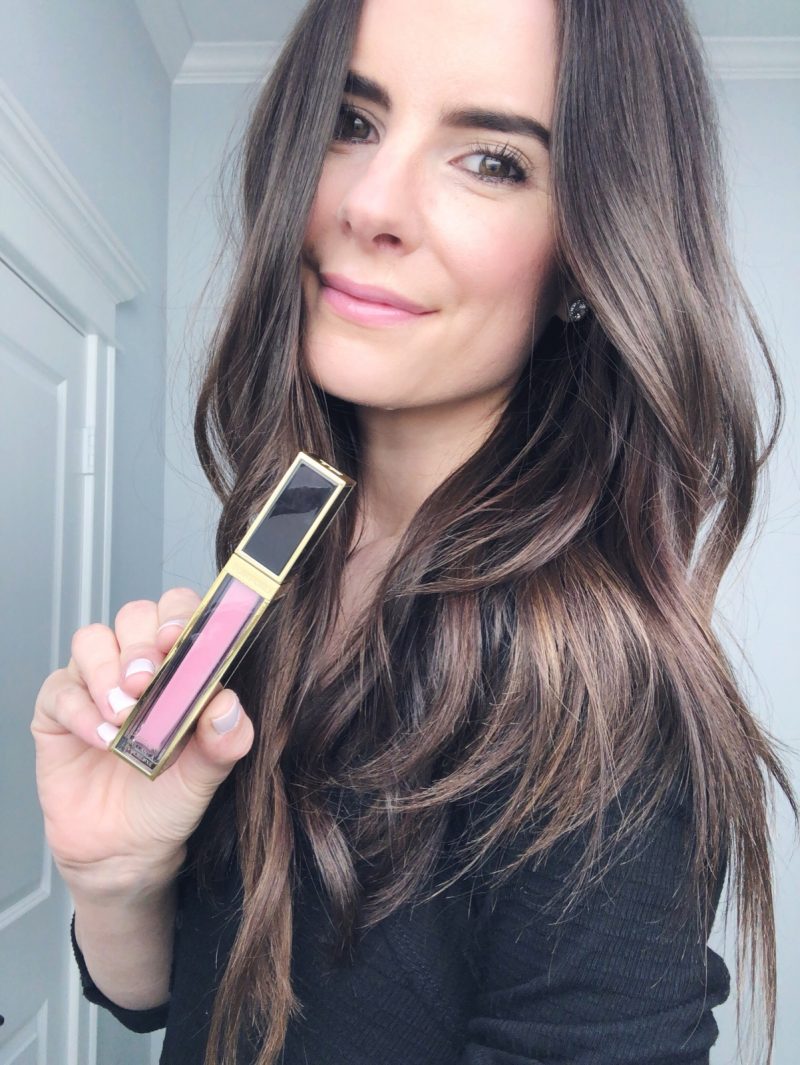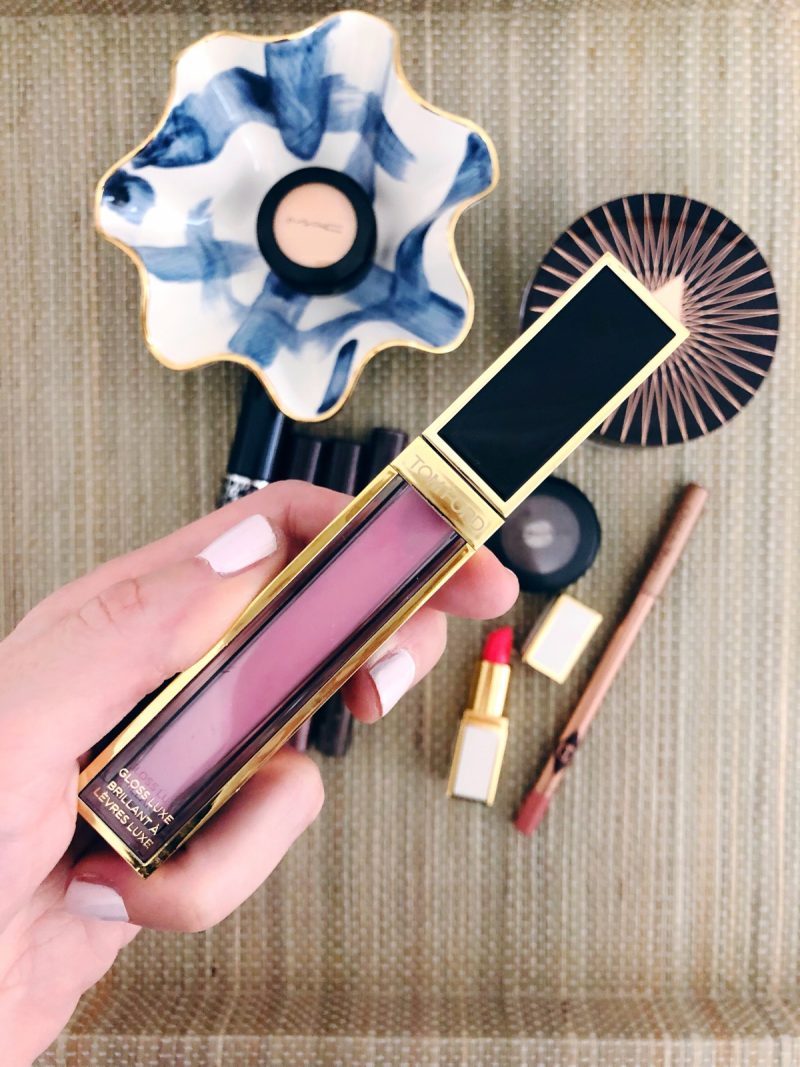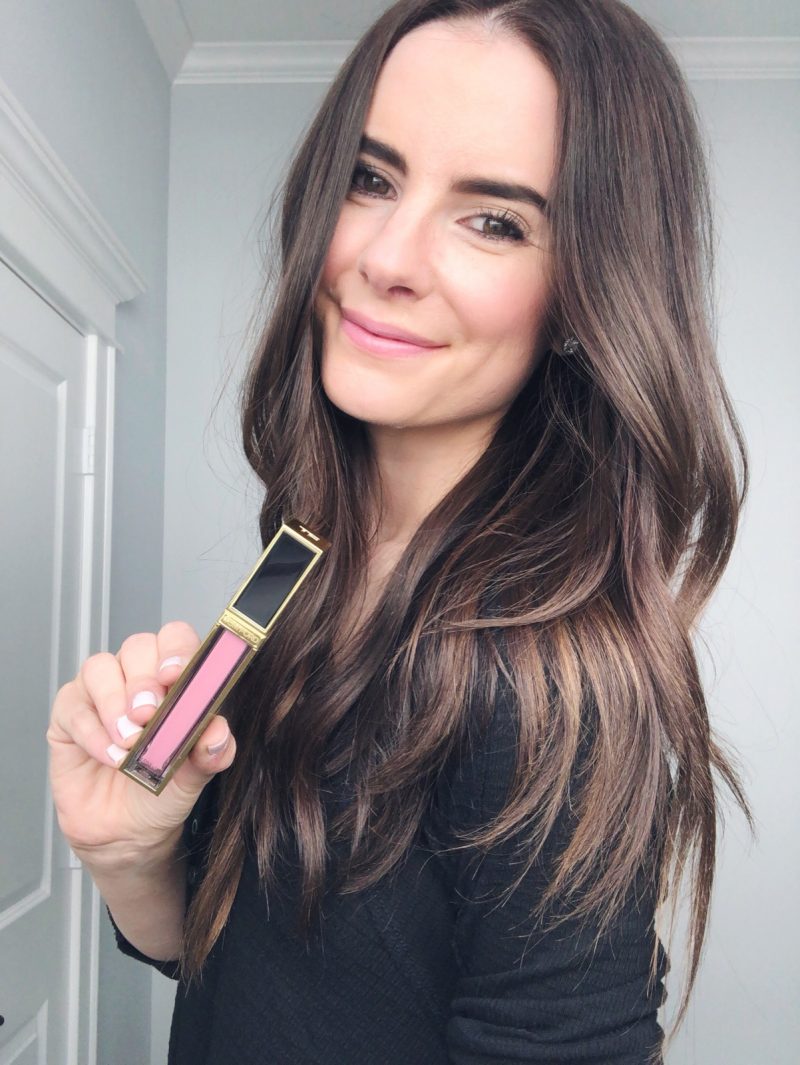 Speaking of lip color, I got this amazing gift with purchase with my Tom Ford lip gloss – how gorgeous is this bright pinky/coral color? Yes please! The mini size is also perfect for your purse!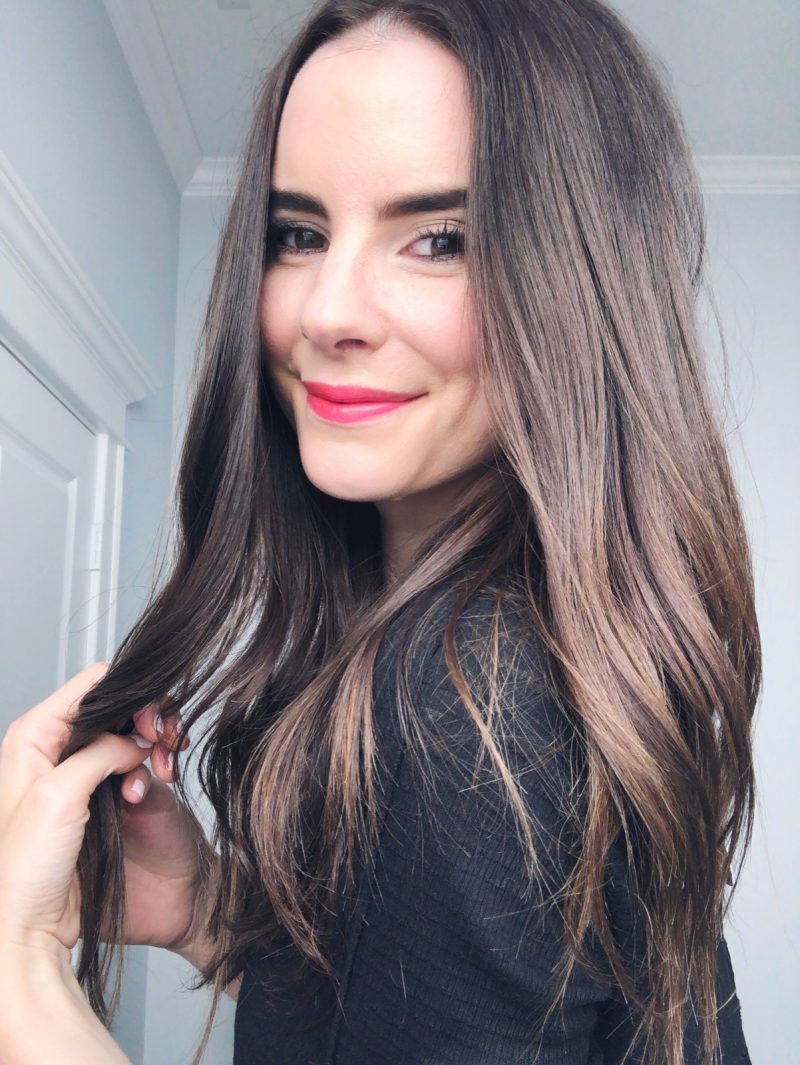 I hope you enjoyed this post and that you've found some new beauty items to add to your collection! If you've used any of these products, I'd love to hear your feedback! Happy shopping!
SHOP THE POST:


What I'm wearing in this post: similar top | earrings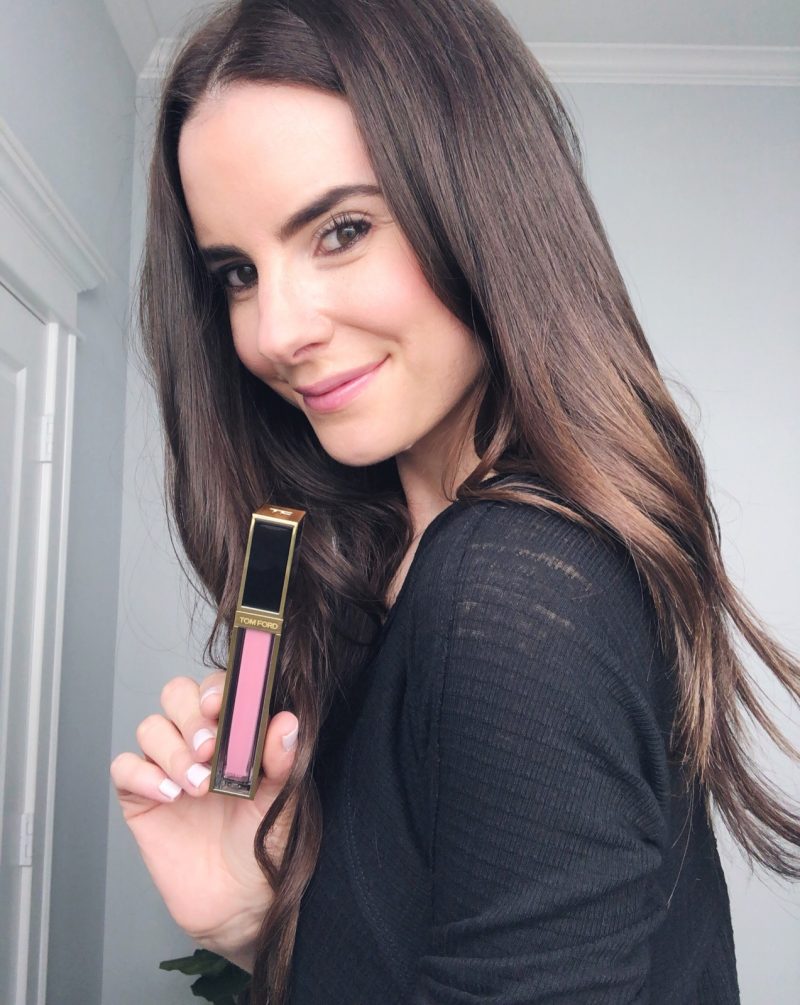 Shop the Post