One of the most asked about items in our home is the Kerra Sideboard we purchased from Ballard Designs. I got it during one of their 30% off sales and it's truly one of my favorite pieces of furniture.
I love its bamboo detailing on the cabinet fronts and the unique design on the legs – it also holds a ton on the inside, which is particularly fantastic if you use it in a dining room. We store things like laptops, cameras, wrapping paper and other random items in it since we use it under our TV.
Our home layout is such that the living room is the first thing you walk into, so I wanted a piece with substantial weight to anchor that space. The challenge of an open-concept home is making each space feel like its own, while still having the space feel cohesive. Ballard's Kerra Sideboard is the perfect size for that space – it really made it feel more balanced than the previous piece we'd had there (a vintage Henry Link Bali Hali dresser which is now in Harper's room – and we love it there!)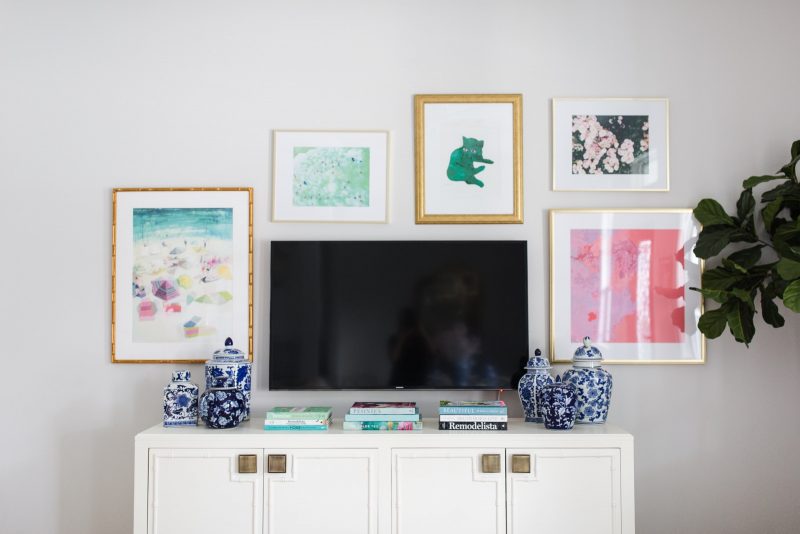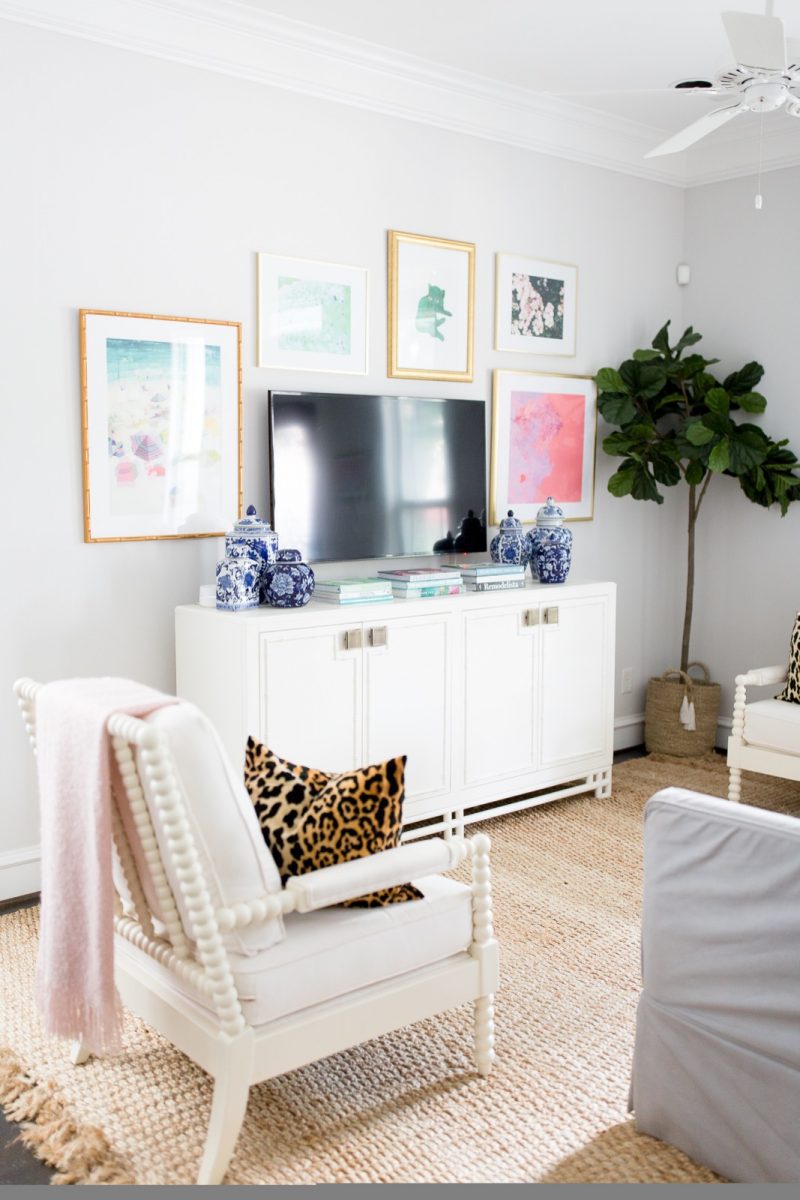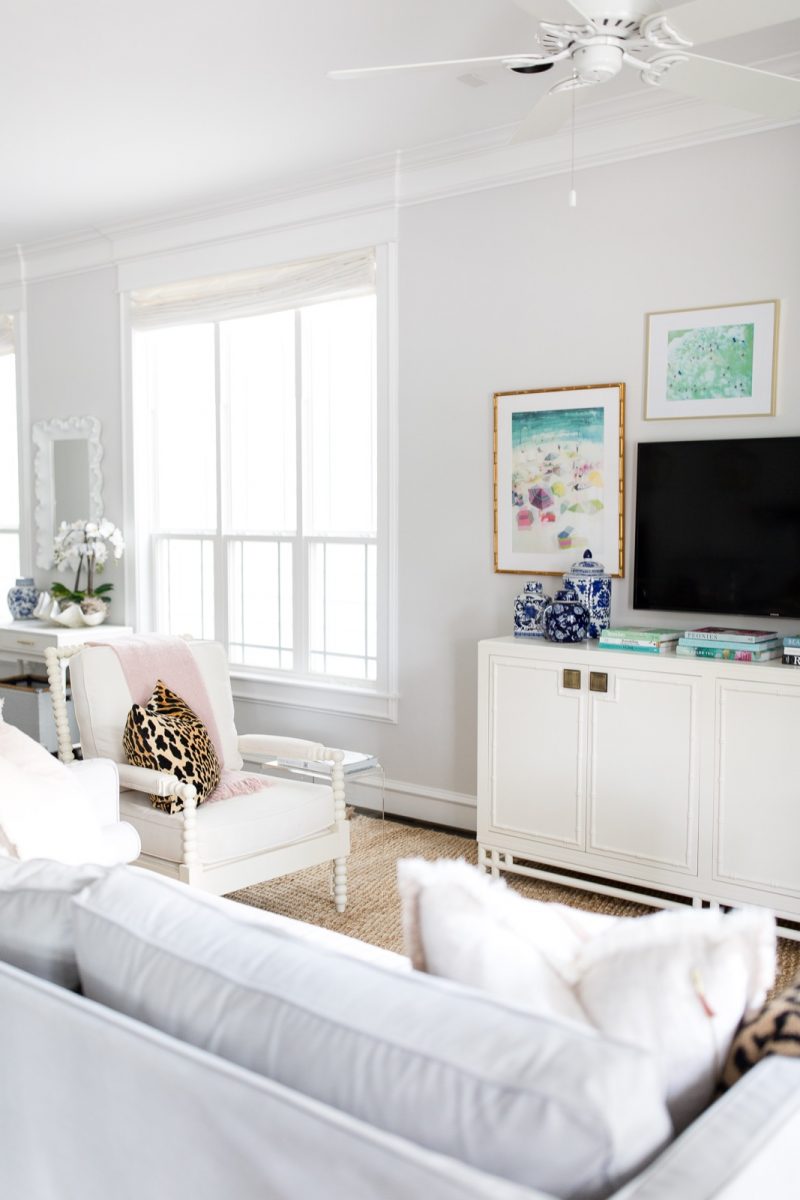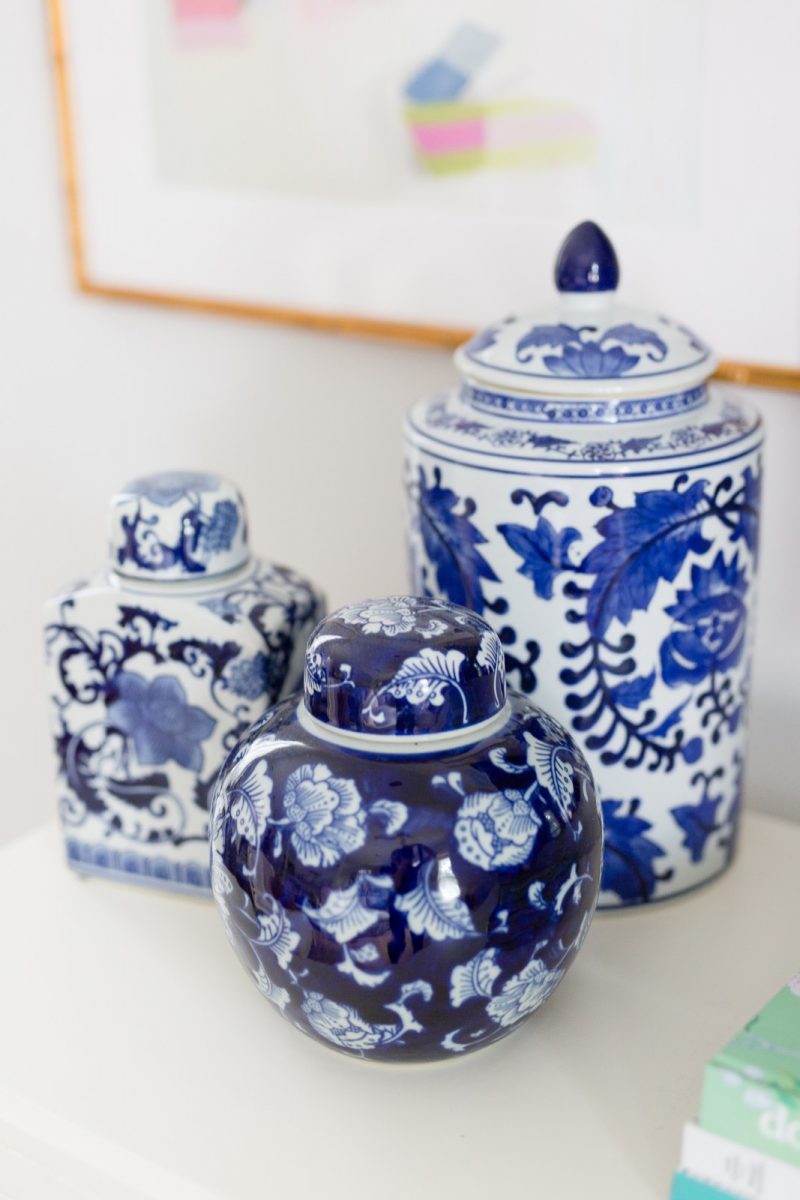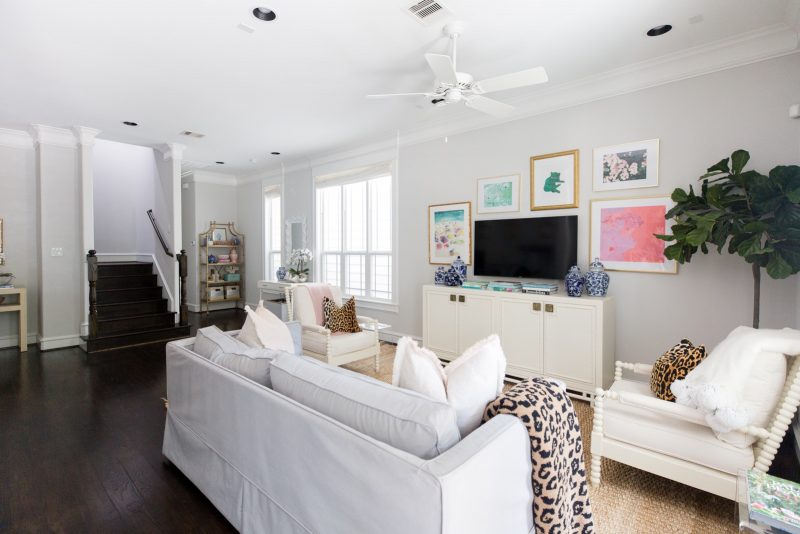 One design rule I've always heard is to avoid purchasing small furniture just because a space is smaller and it's amazing what a difference this larger piece has made for the overall look and feel of our living room (btw, I love the Ballard Designs Podcast "How to Decorate" for decor advice and interviews with well-known interior decorators, designers and architects).
The Kerra Sideboard has three shelves on each side and is a warm, creamy color – which looked nice with our similarly cream spindle chairs. Once we had the sideboard in, I knew I wanted to create a gallery wall of art around our TV as well as display some of my favorite coffee table books and ginger jars (we don't have a coffee table, so it was a fun way to bring some color into the space).
I highly recommend this piece as a dining room sideboard or media console. It's a high-quality piece of furniture with classic bamboo details and beautiful brass hardware. It would truly look incredible in so many spaces – I can picture it in a large entryway with a brass mirror above it as well – it would work perfectly for shoe storage in that setting also!
If you have any questions about this piece, please let me know!
Photos by Nicole Young.
L I V I N G R O O M S O U R C E S:
Couch: a local store that is no longer
beach art – teil duncan
SHOP THE POST:


Shop the Post