With four moves under our belt, I've learned a thing or two about getting your home ready for selling and showings. While I'm not an expert or home stager, we have always sold our homes in under 25 days and these are the tips that I feel helped us get our home ready to sell and looking its best.
(click here for our third home house tour & all decor and furniture sources)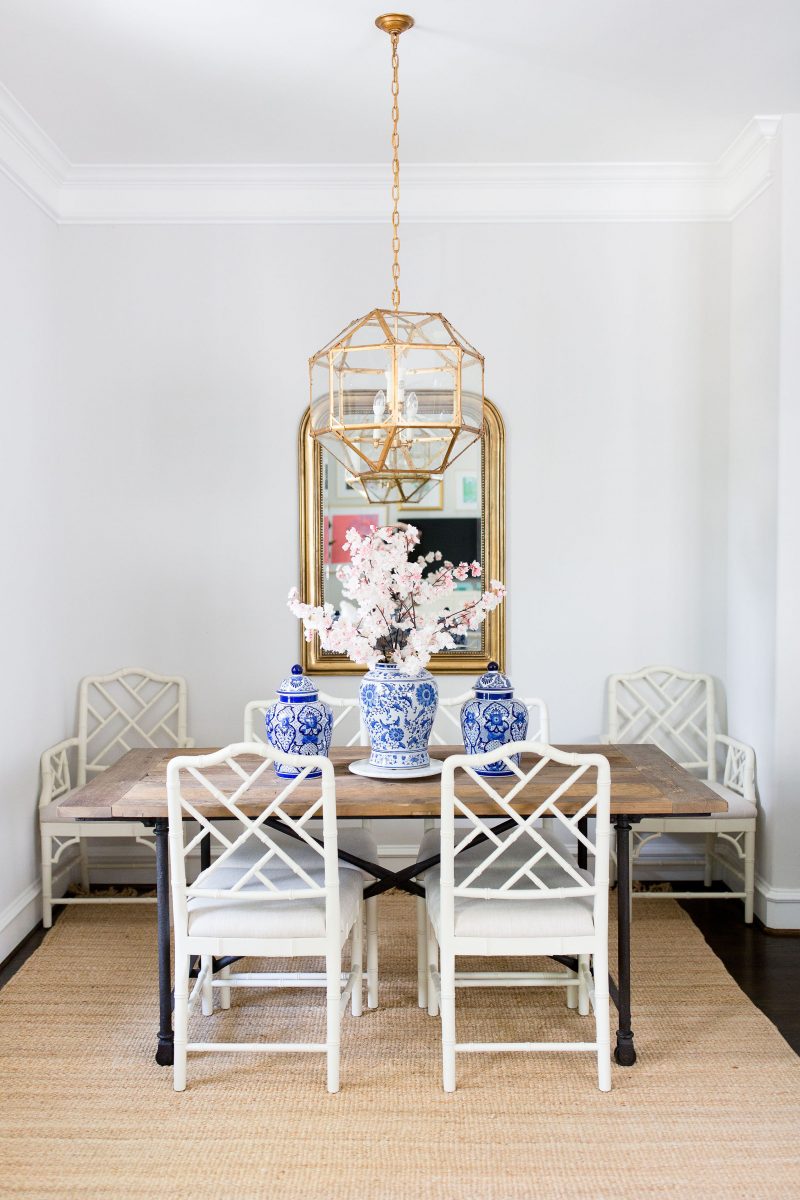 We sold our third home after 23 days on the market. We had a ton of showings and one open house (our realtor told us ours was his busiest listing that month – woo hoo!) All of the feedback we got from potential buyers was that the house showed extremely well and was well-maintained (granted it's only four years old, but we put a lot into it and did maintain it to the best of our abilities).
The family that purchased our home wrote us a wonderful letter along with their offer that specifically mentioned design aspects of the home they loved. They noted the hardware in the kitchen, the light fixtures, finishes etc.– all things I selected myself! They wrote that they thought they'd have to purchase a new build to get what they want – until they saw our home – and that they wouldn't change a thing! That seriously warmed my heart because I really enjoy making a house a home and seeing my design choices come to life. To have another family recognize and love those choices was such a great feeling!
Putting your house on the market can seem totally overwhelming – it's hard to even know where to start! Below, I put together my tips for preparing your home for selling – I hope this post is helpful to you!
Purge as much as you can before listing
This is truly the most important step. We donated/sold a ton of toys, clothes and home items before listing the house. Getting rid of that clutter was a relief and also made it easier to maintain our home. Stuffed closets and storage spaces can make a potential buyer feel that a house doesn't have enough storage. It's also a great idea to visually de-clutter what you can – for example, we stowed away one of our coffee makers and our toaster for listing photos and open houses to make the counter space look as large as possible.
Don't totally de-personalize your home
I know this is controversial and most people say to remove family photos or really bold art, but I disagree completely and it has never been an issue with selling any of our homes (we have sold every home we've owned within 2-4 weeks of being on the market). Having said that, our family gallery wall had a very "clean" aesthetic with its grid formation and uniform frames and was located in an upstairs hallway, not a main living space. I might feel differently about a wall of family photos in a living room.
We also left up all of the art we had around our TV. I feel like the colors and beautiful gold frames enhanced the space, and all of the fantastic feedback we got from our showings/open house confirmed to me that it was the right move. It's a very small living room and leaving the art up (IMO) showed what the space could be.
We kept a wedding photo on our nightstand and all of our art and mirrors on the walls. We also toured a ton of homes during our house hunt that had family photos up and to be honest, I kind of liked seeing a snapshot of the family that lived there. It did not in any way take away from the home. The caveat to all of this is that it really comes down to personal preference. I've never had an issue "being able to picture my family in the home" when there were another family's photos and art around. My being able to picture myself living in a home had so much more to do with the layout and even things like cabinets and countertops. I know art and photos will be removed – but it's very expensive to change a kitchen. Also, no one is NOT going to buy a home because there is a gallery wall. It's just that simple.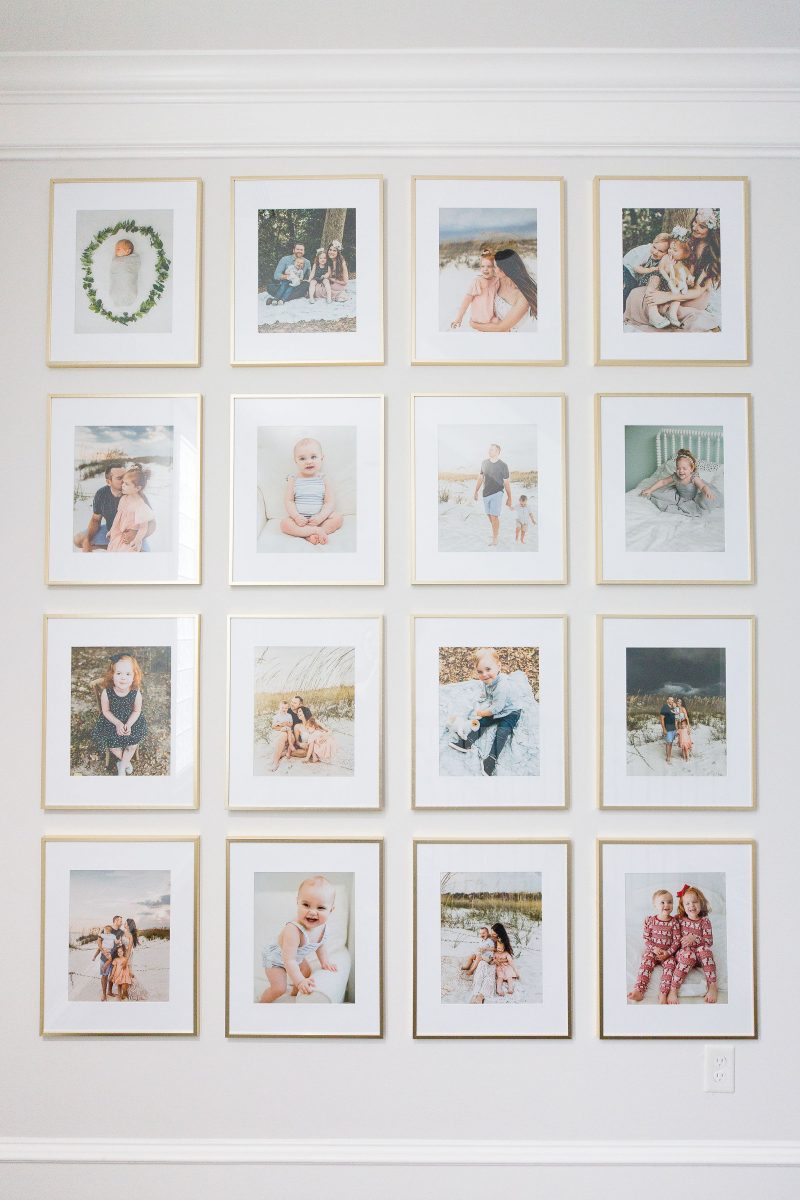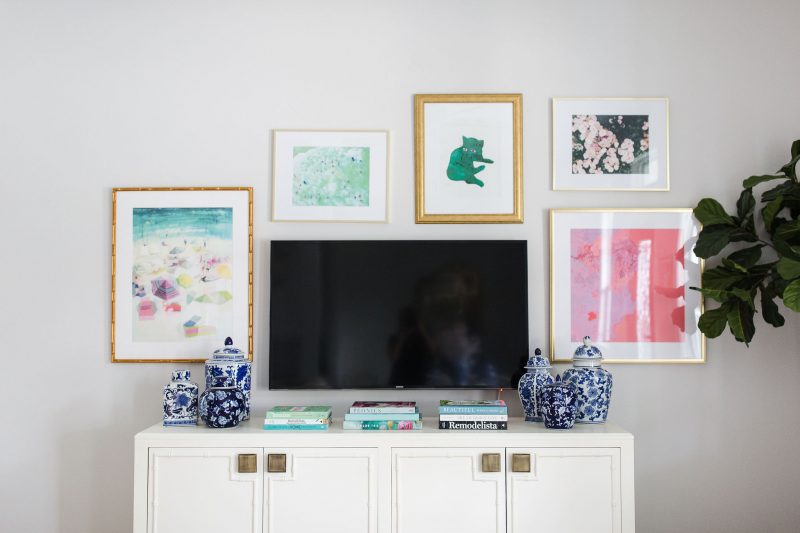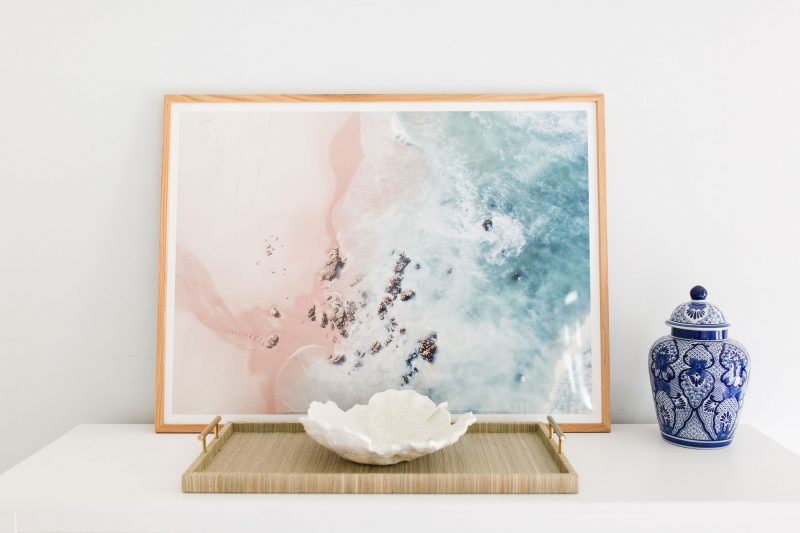 Listing photos that shine
A lot of realtors use the same photographers for their listing photos…but I asked mine to hire one of my favorite photographers, Nicole Young. Nicole's photos are always bright and airy – just how I wanted our home to show. Listing photos are so critical – it's the first thing a potential buyer sees and they're what gets eyes on your listing. You can use google to find photographers that specialize in interiors or ask your realtor to see examples of other listings their usual photographer has shot. I've seen some BAD listing photos and it's truly worth it to spend a little more to get ones that make your property look its best.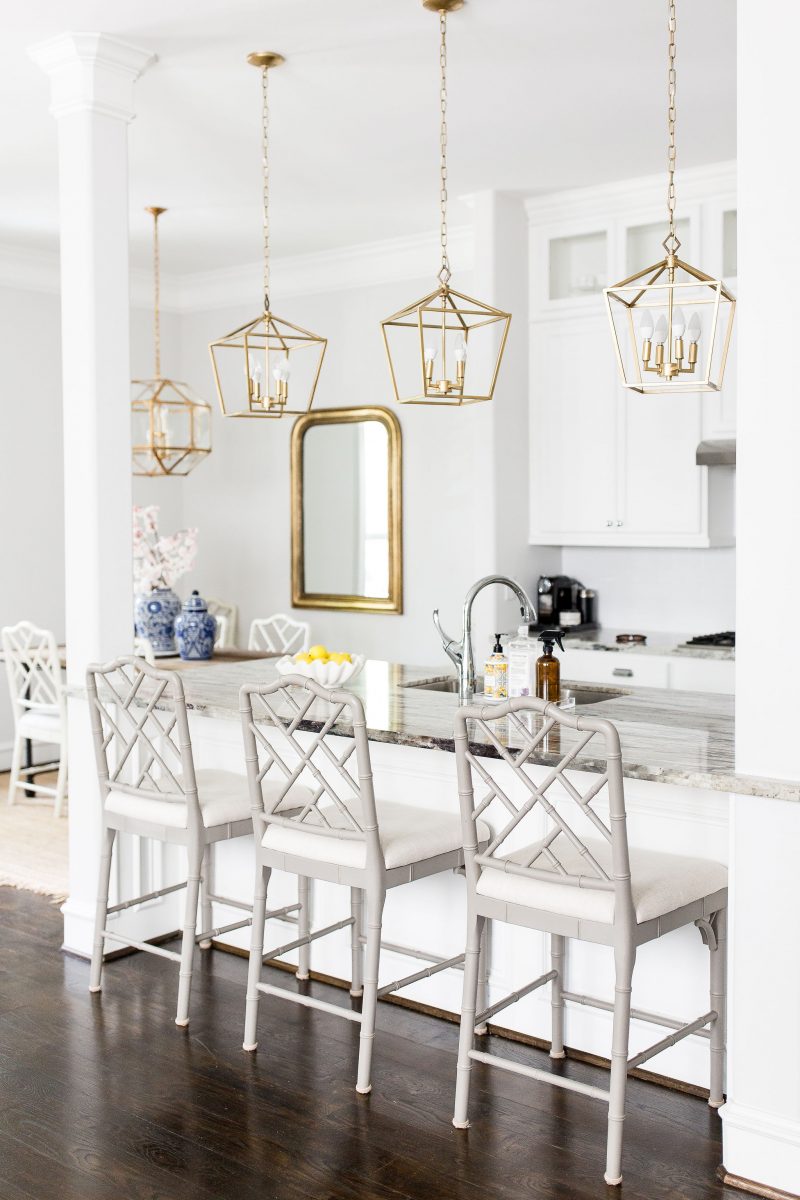 Power wash your exterior
We power-washed our porches, walkway and siding before listing. Instant curb appeal and shows potential buyers that your home is well-kept!
Set your alarm early
Making all of the beds every morning was the bane of our existence while our house was on the market. I truly dreaded it. But, I set my alarm a little bit earlier to do things like make beds, wipe down counters and, if needed, a quick Dyson session. We had showings pop up on random days/times and it was worth the extra effort to make sure the house was show-ready.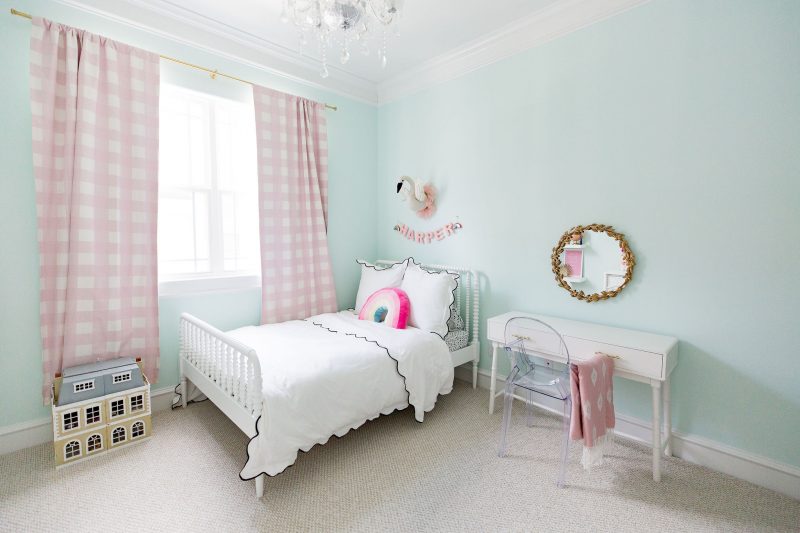 Don't drive yourself crazy
I organized the kids closets a bit before we listed, but they weren't perfect. We toured a lot of homes that had kids' stuff stowed in random closets and as fellow parents, we get it. As long as the actual rooms are clutter-free, I think buyers totally get that a family still lives there.
Have your carpets professionally cleaned
In our second home, we got a lot of feedback from potential buyers that the carpet looked "dirty" and "needed to be replaced." One of the reasons I hated that carpet so much is because it showed demarcation lines just from walking on it and it did look dirty, even when it wasn't (we had only lived there for 3 years at that point and it was a new build and we has had it cleaned professionally). We had the carpet in our third home professionally cleaned about six months or so before we listed the house and it really made them look their best. Our last home had light Berber carpet, so it really brightened them up and removed any minor stains that had happened over the four years we lived in that home.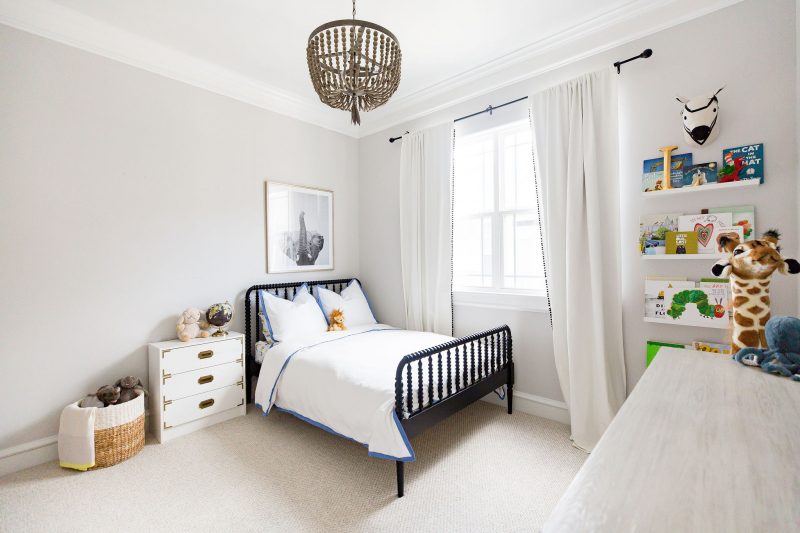 Try charcoal for scents
We toured a few homes during our house hunt where the smell when you walked in (from either pets or other things) was so distracting, that it made it hard to imagine living there, knowing we'd likely never rid the home completely of that scent. I always advise against masking scents with air freshners or plug-ins as they can sometimes make things worse. You can try charcoal – I like this brand – to help absorb unpleasant scents in your home. I used some in the closet where we kept shoes in our last home – shoes get stinky over time and when they're all together in a confined space, it can be, well, kinda gross. The charcoal can help improve the scent of your home in a natural way.
Make small repairs before listing
If you have home repair projects you never quite got around to doing, now is the time! You don't want potential buyers to be distracted by things you can fix pretty easily. Some things are also items that may come up during a home inspection, so it may be easier to address them proactively (unless it's something costly – then I'd wait until you're negotiating which repairs you'll make after you get an offer).
Deep clean your home
Prior to an open house, it's a good idea to have your home deep cleaned. We left it to the professionals – Merry Maids deep cleaned our home and had it looking its best. Once we sold our home, we had Merry Maids deep-clean the home again as a courtesy to the new owners, a couple of days before they moved in.
Merry Maids' deep cleans include things like hand-washing baseboards, cleaning the insides of drawers, etc. Basically all of the detail work that really makes a home shine! If you're in Houston, check out Merry Maids for deep cleaning services – when you move out of your previous home and when you move into a new one – they're always on time, professional and do a fantastic job! They also send texts when they're on their way to your home – so convenient!
You can find Merry Maid's specials here (for discounts like $100 off your first five cleanings and more) and you can use the code "Veronika40" when booking for $40 off ANY service, whether it's a one time or recurring service.
(*this is not a sponsored post, but Merry Maids provided us with a complimentary deep clean of our home).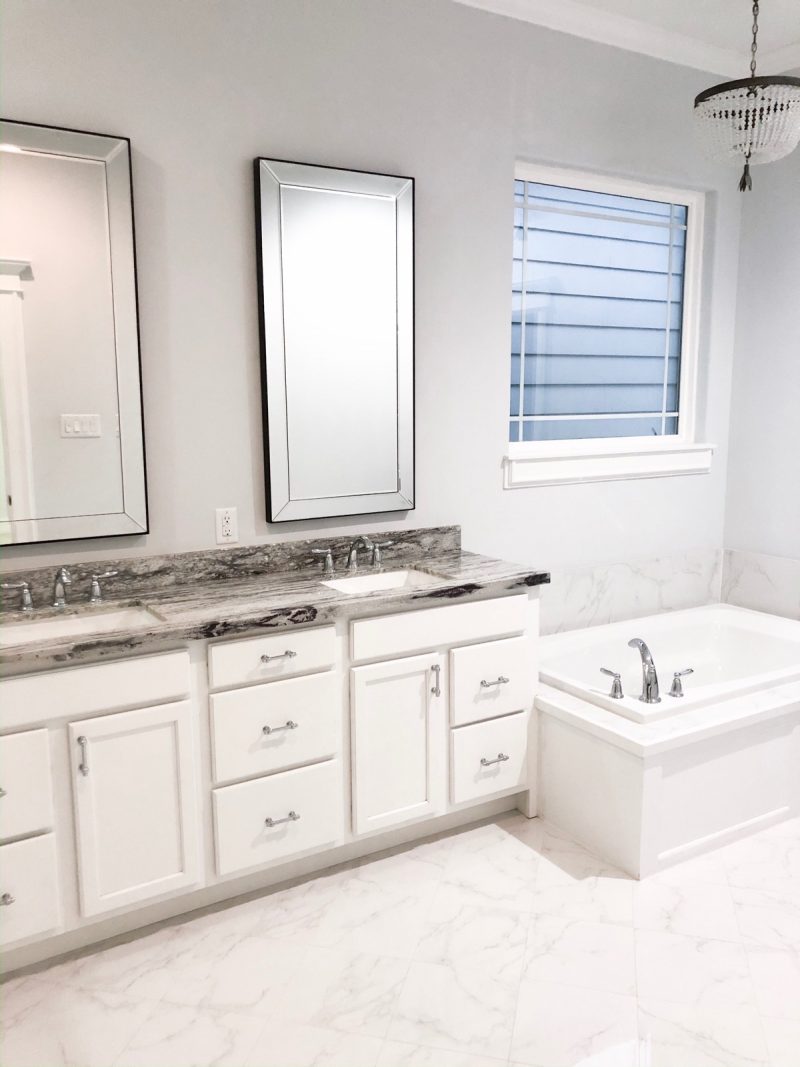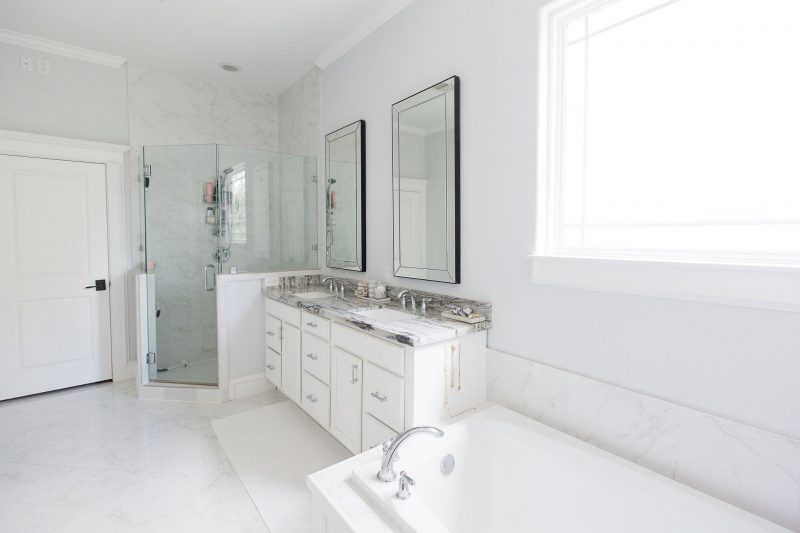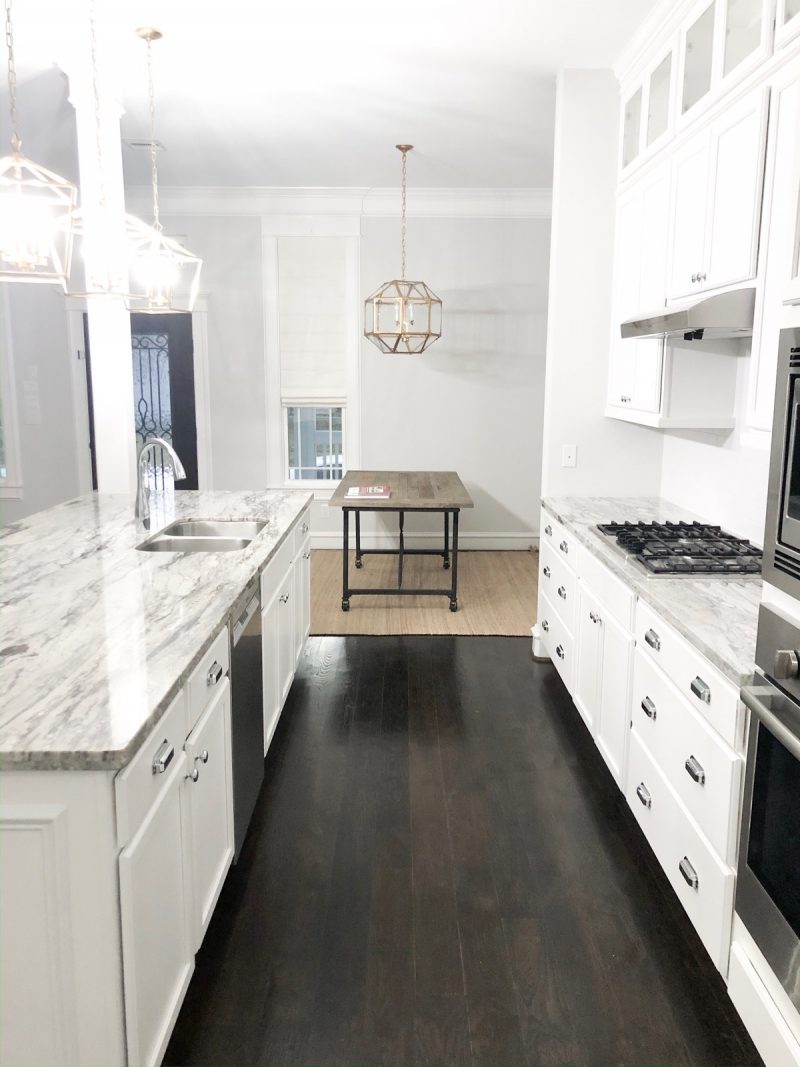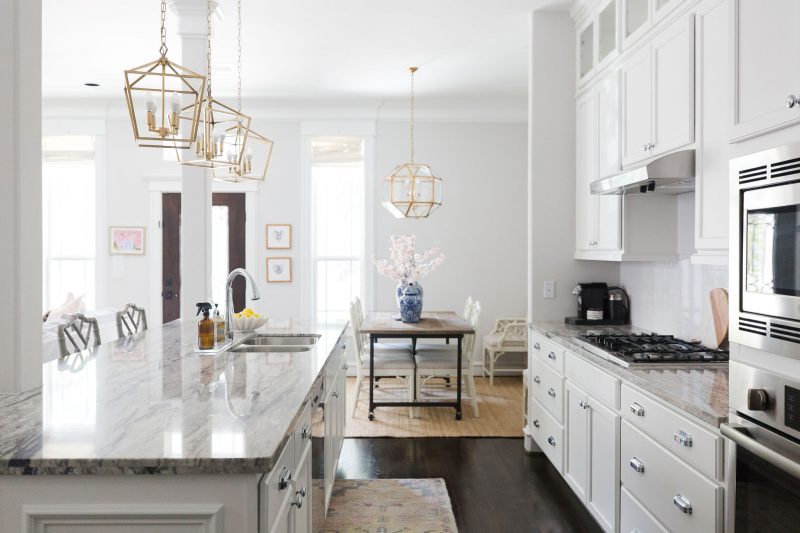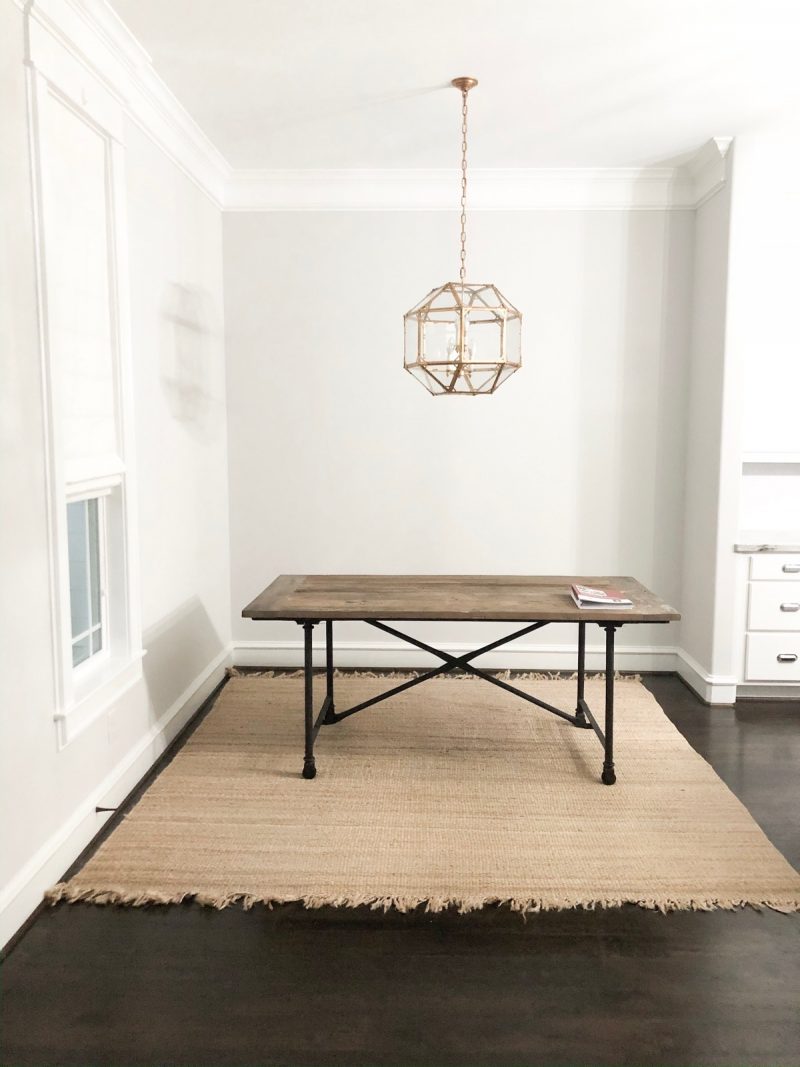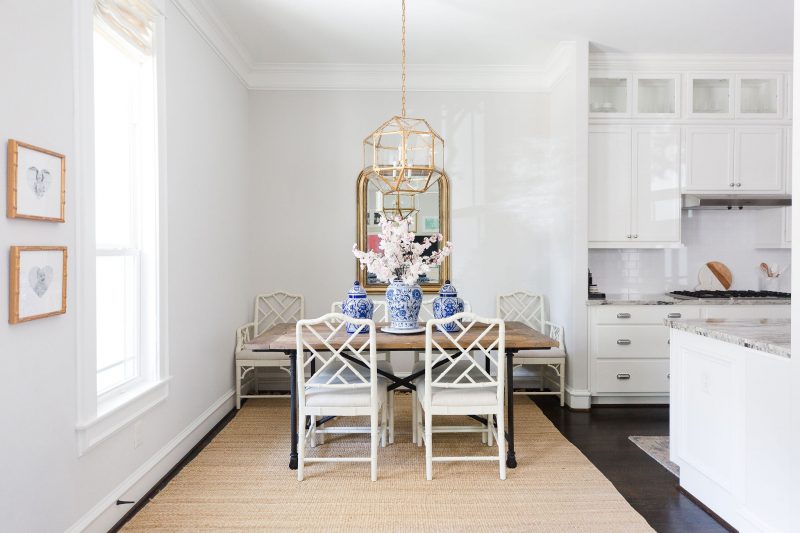 Buy the St. Joseph statue
Yes, really. We've done it every time. It doesn't hurt if it aligns with your beliefs. Here is the one we purchased.
Be very explicit in your exclusions list
We listed out all of our exclusions in a very detailed addendum in our seller's disclosure. For example, we said a certain light fixture was excluded, but that we'd replace it with a ceiling fan. We also excluded a bathroom mirror and some curtains – don't forget to do this because those are items that typically stay. One other thing we did is replace a brass towel holder from Anthroplogie with a cheaper one from Home Depot. I knew I wanted to use the Anthro one in our new home, so I replaced it before we listed.
We left our buyers the sofa, TV and all of the toy storage and shelving in our game room as part of the home – but not the curtains in that room. Be very specific so you don't get unhappy buyers in the end. Our buyers also purchased our dining table and the gold mirrors that flanked the bed in our master – it's a good idea to list these in the disclosure and offer them for sale if you have items that you'd like to sell. It saved me from having to list them on Facebook and the buyers already know those items perfectly fit the space!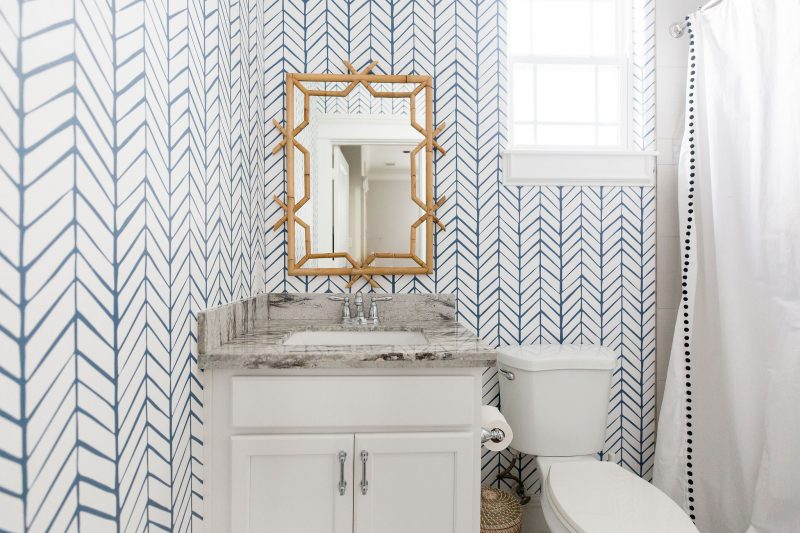 I hope this post is helpful if you are selling your home any time soon! Good luck and if you have any additional tips, please leave them the comments!