Last week, I asked you on IG stories about your favorite red nail polishes. I wore red polish pretty much exclusively for the last couple months and am kind of addicted now, so I'm always looking to expand my collection. You can read about how I paint my nails at home, here.
THE BEST RED NAIL POLISHES:
I should also note that I always use a topcoat over my nail polish – lately my favorite is this one by CND and I also love this one by Essie.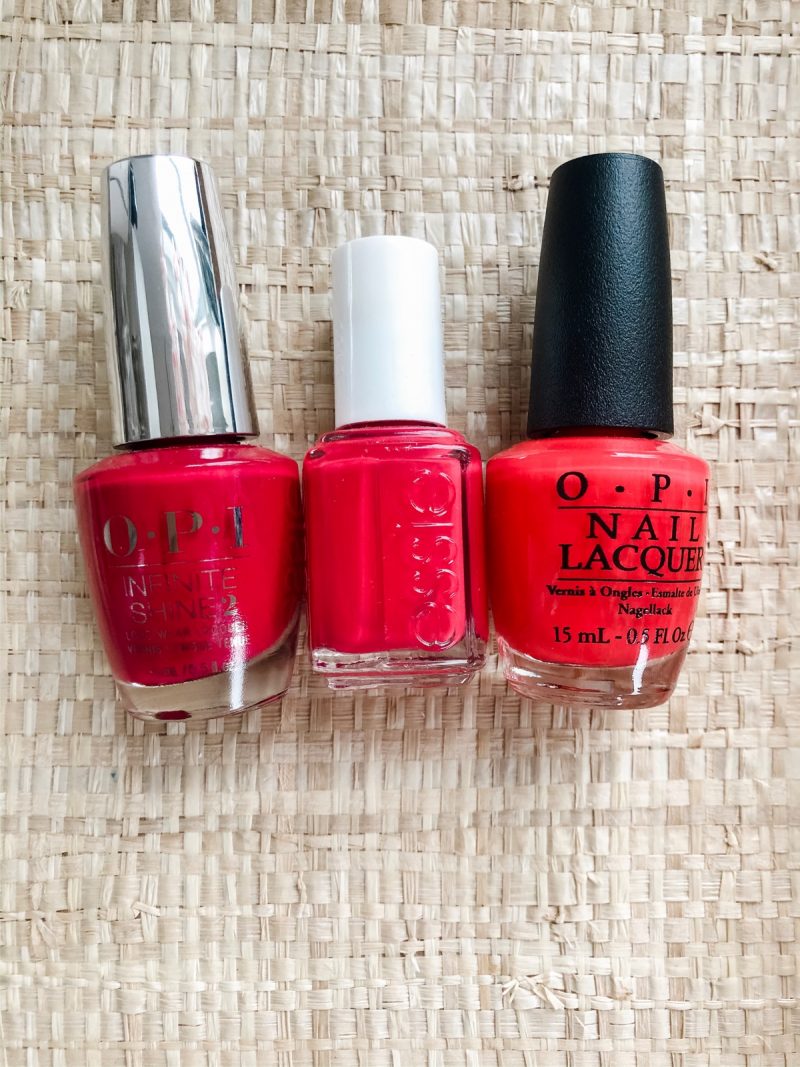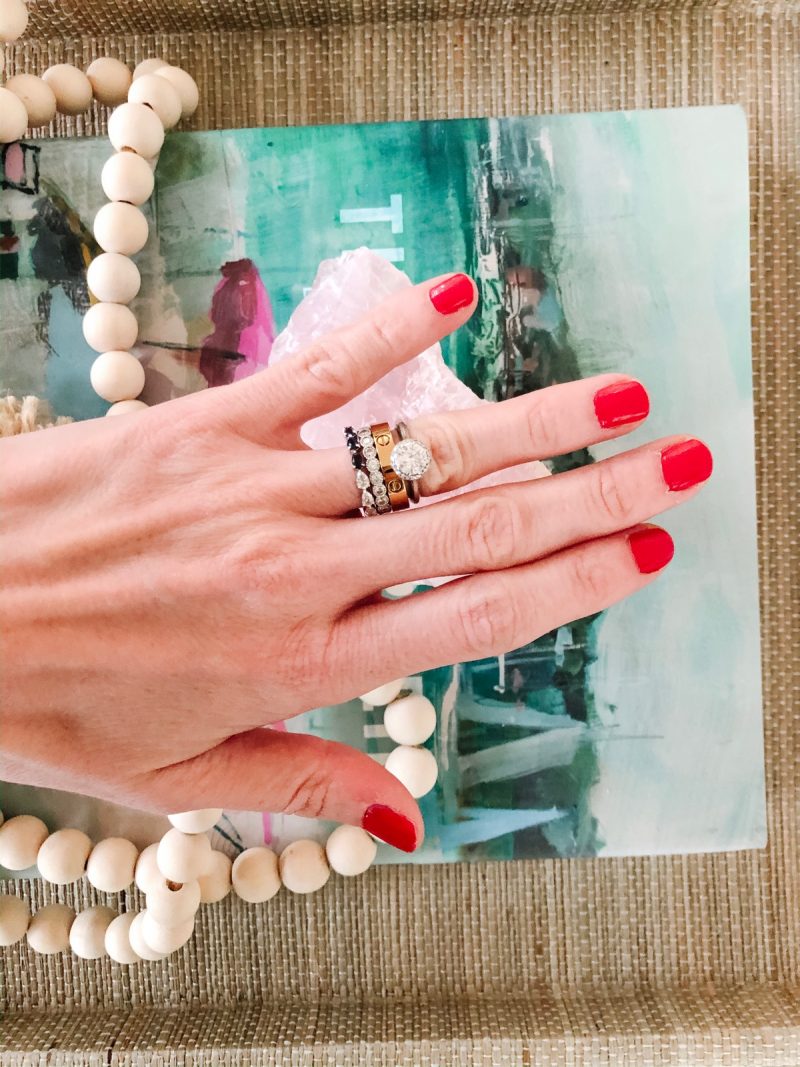 Here is a list of YOUR favorite red nail polishes from my IG stories survey:
Chanel 500 Rouge Essential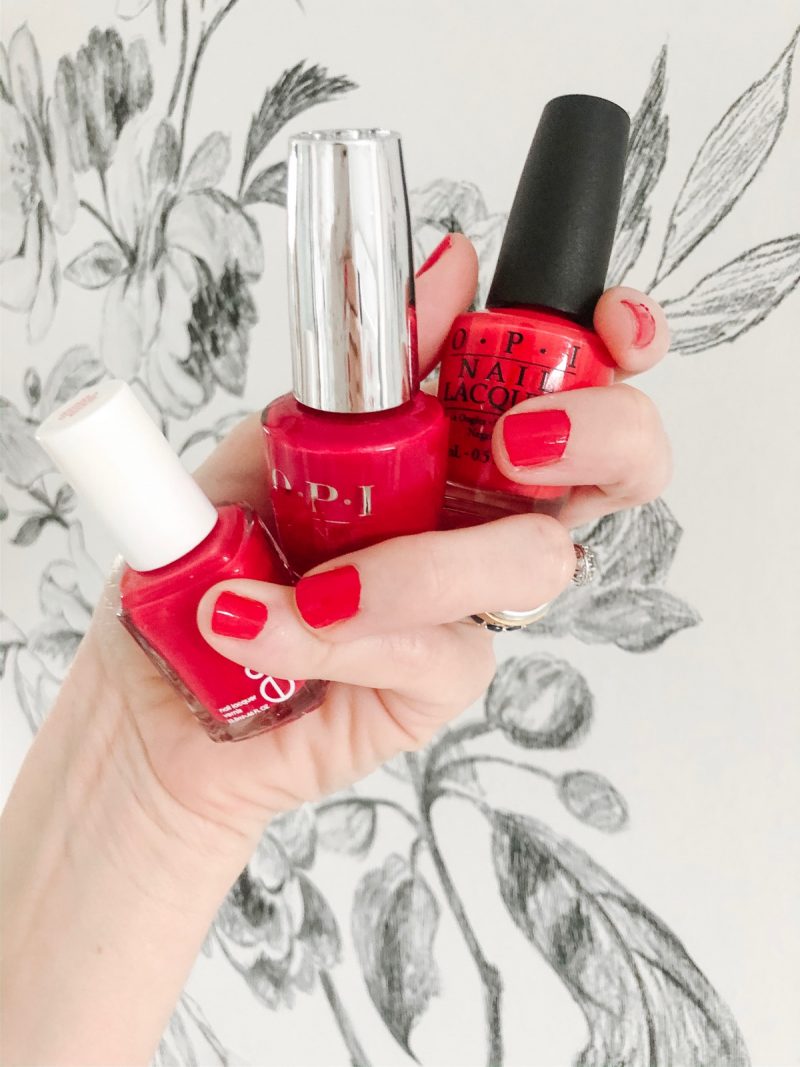 SHOP THE POST:

Shop the Post