I very rarely get my nails done professionally, and since the pandemic started, I've only had a professional pedicure once.
I find that even when I've gotten my nails done at a salon (gel or normal polish), it doesn't last longer than a week. For this reason and the cost/time investment (I know it's supposed to be relaxing, but between driving there and sitting there for an hour or longer it's a long time!), I prefer to do my own nails at home and have actually gotten pretty good at it!
The game-changer for me was when I started to use a cuticle remover and push back my cuticles. It just makes a manicure look more clean and professional.
I've painted my nails red 99% of the time for the last 2.5 years – crazy, right? I can't seem to paint them any other color and when I try, I always go back to red. The color I'm wearing in the photo below is called red eye.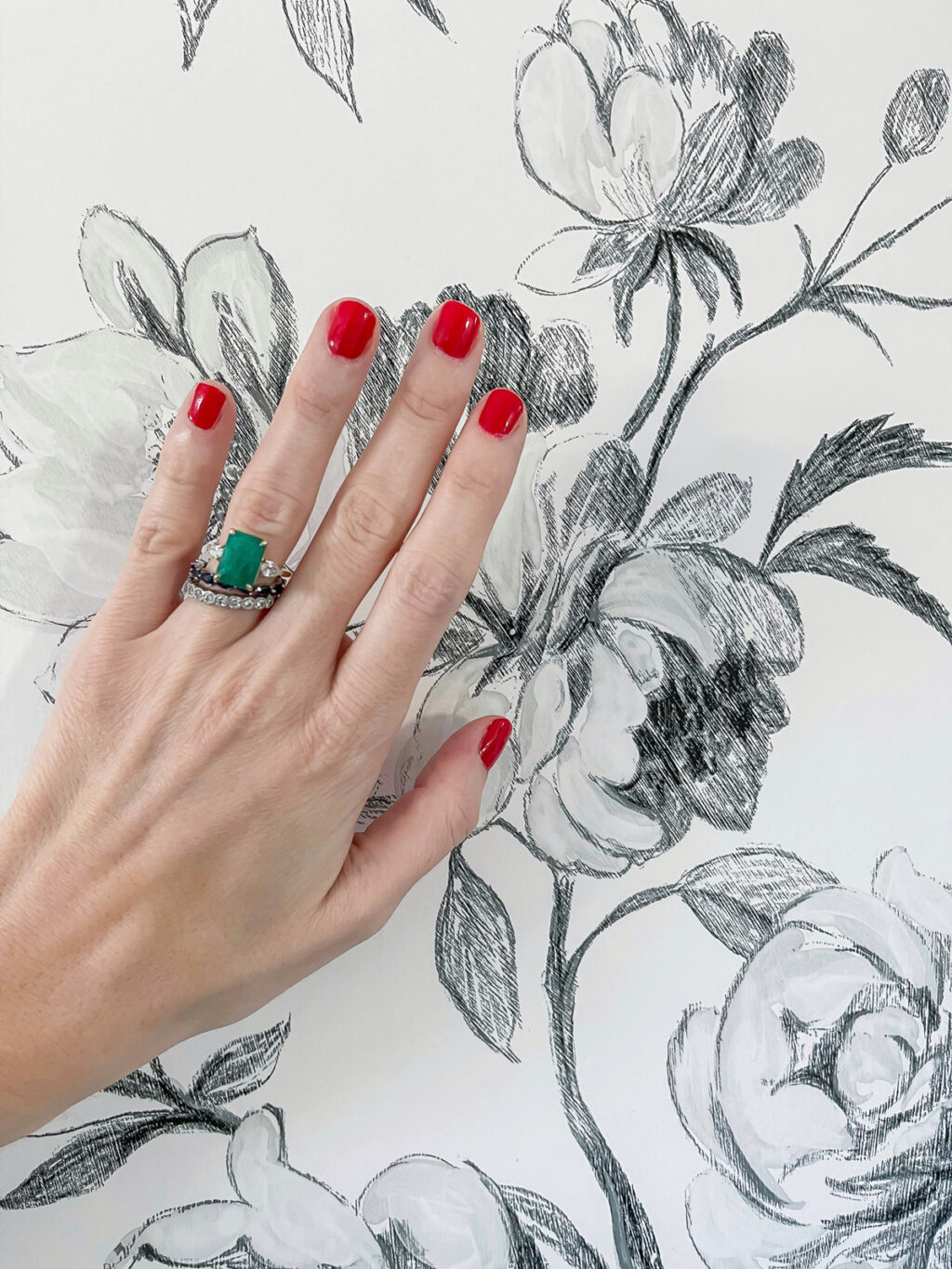 Here are the exact steps & products I use to do my nails at home: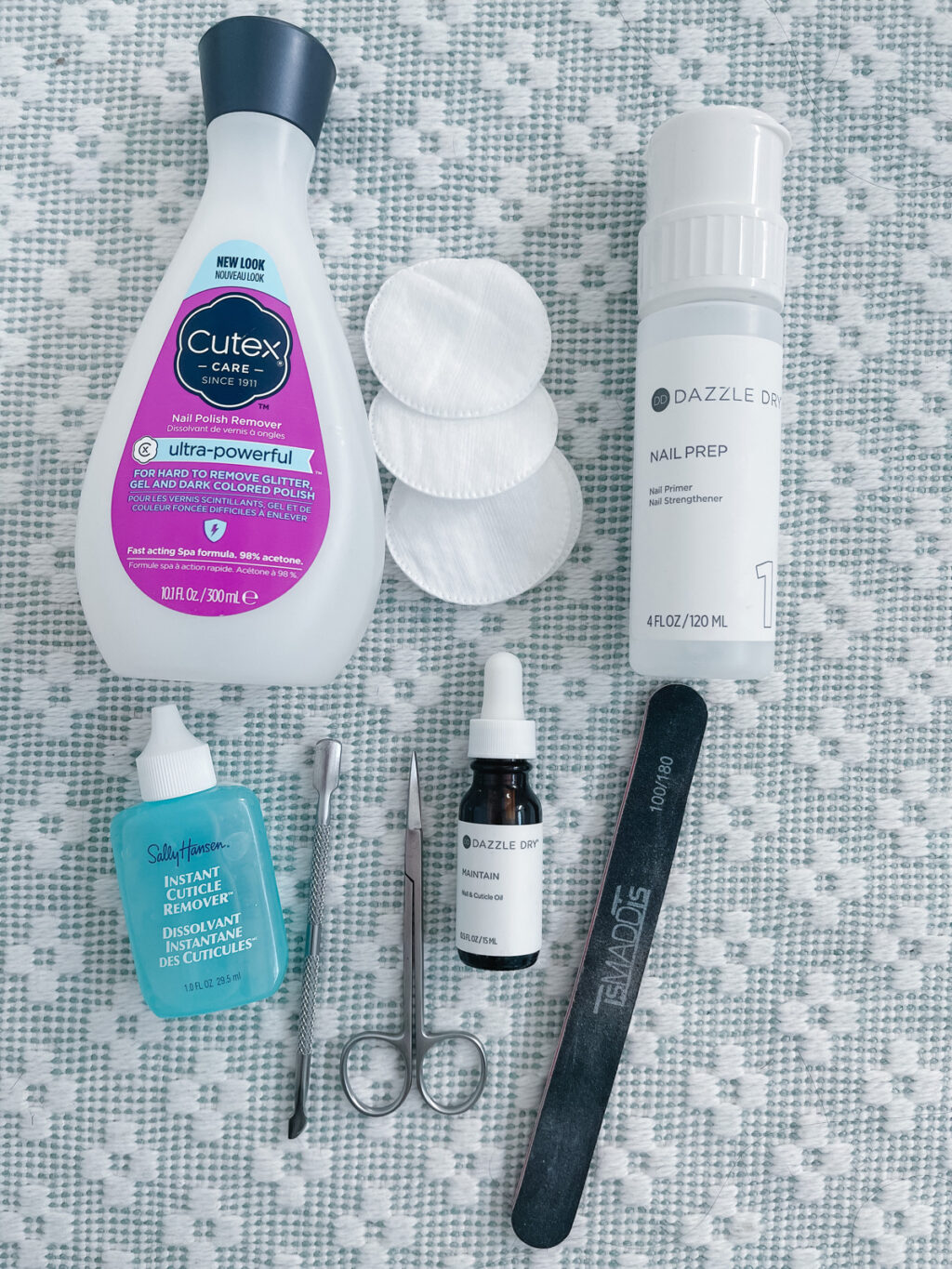 Favorite Red Nail Polishes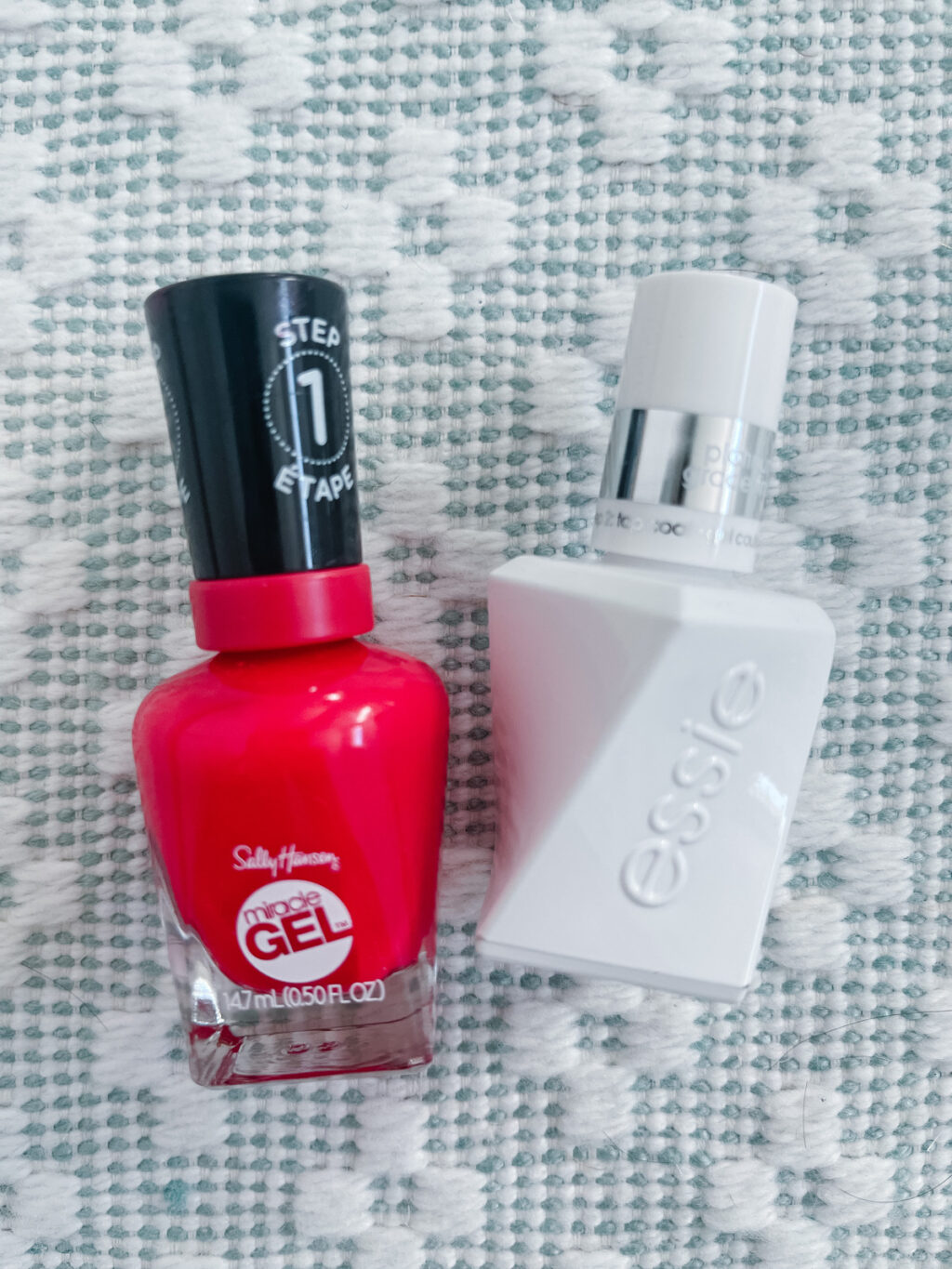 I also have more of my favorite red nail polishes linked here.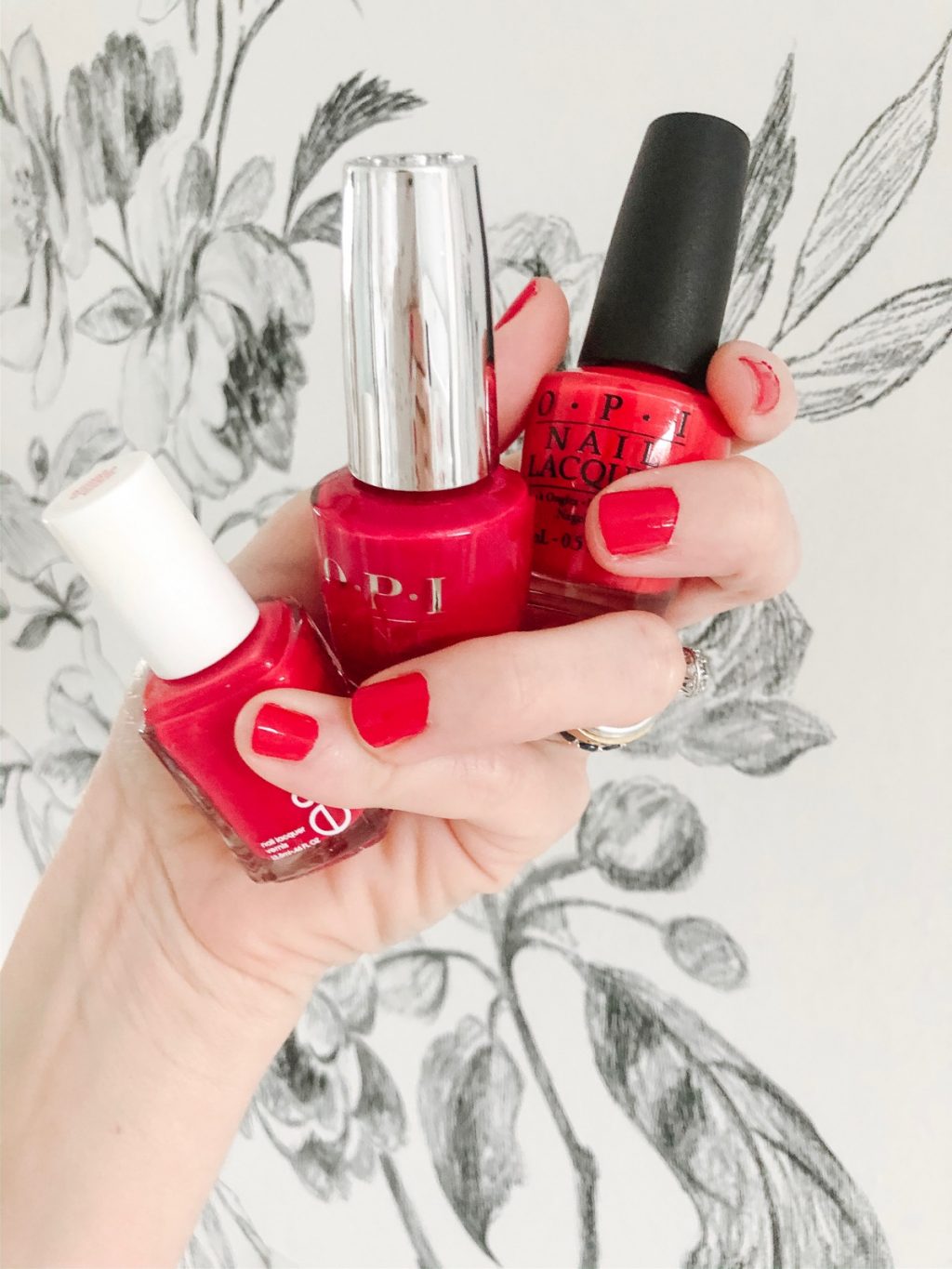 I hope this post was helpful!