We've moved four times and 12 years and each move got more and more complex as we grew our family and accumulated more things. I shared about how to prep your home for selling in a recent blog post and today's post will focus on moving tips. I asked professional organizer Amy Vance of Eco Modern Concierge to share her best moving tips because she's the ultimate pro. She helps clients move, unpack and organize their homes on the regular.
My favorite tip of Amy's is color-coding your moving boxes. This was such a game-changer and something I hadn't done in previous moves, but did for this one. I purchased different color Duck Tape for each room of our home and in addition to labeling what was inside of the box with these heavy-duty Sharpies, I added a strip of tape in a certain color to each box. The tape was a quick visual way for the movers to know which boxes went in each room. I created a legend, but to be honest, it was easier to just vocalize it when we arrived at our new home and soon, each room had a box with a color tape and the movers could easily know which boxes went where.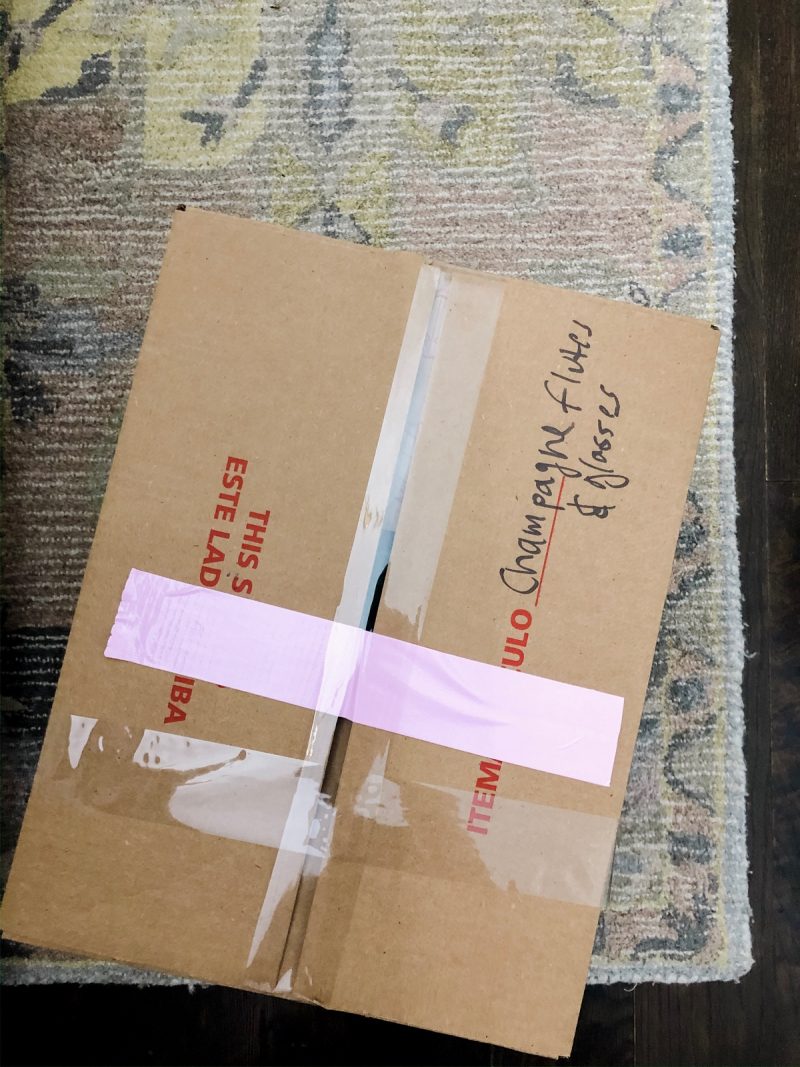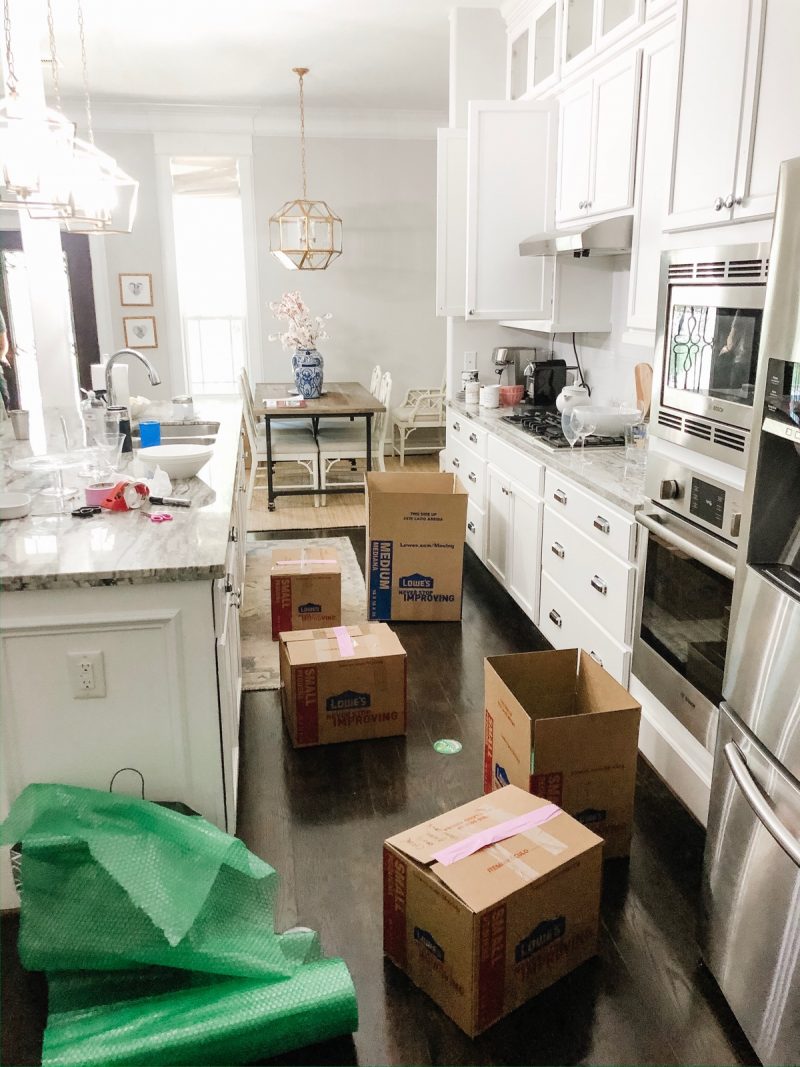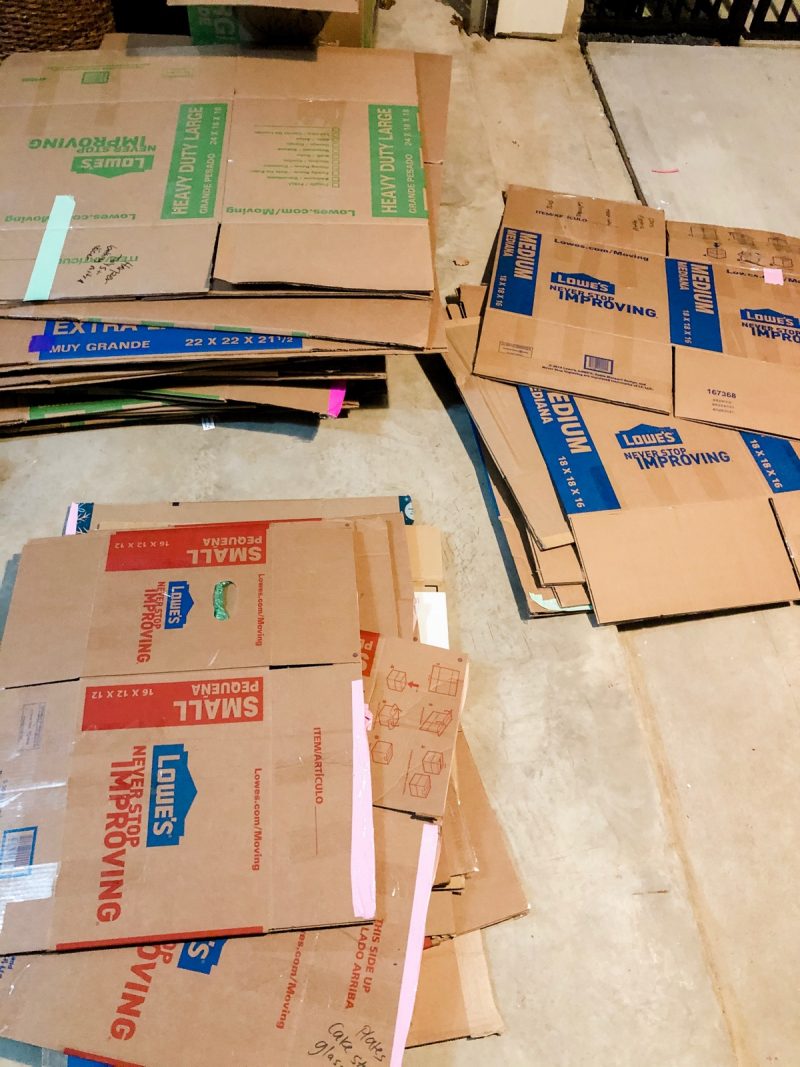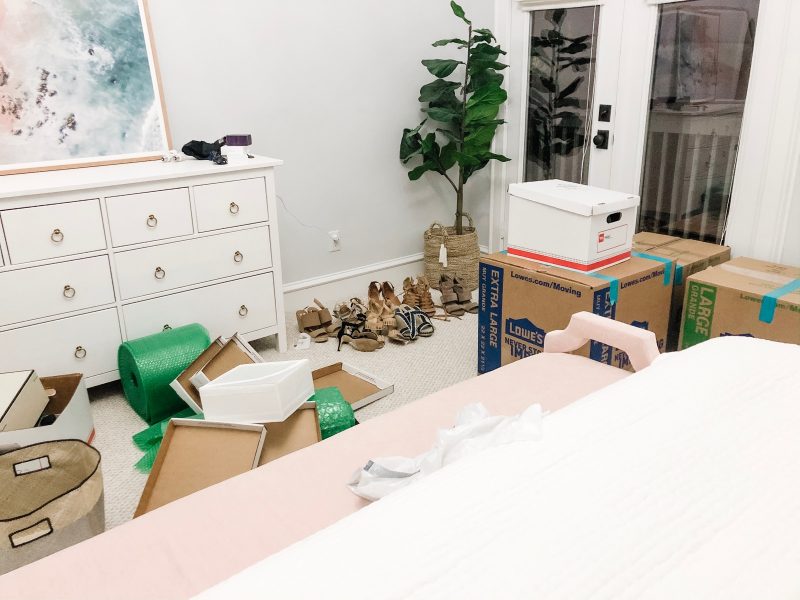 Thank you to Amy Vance of Eco Modern Concierge for contributing this post! Here are Amy's top tips for a stress-free move that goes smoothly.
KEEP A BINDER
What it should contain:
photos (new & old place)
inventory lists
receipts
mover information
calendar of important dates
service companies information
furniture placement
school records
notes
house inspiration (magazine cut outs, photos, etc.)
sticky notes
USE REUSABLE CRATES.
An eco alternative to cardboard boxes is reusable crates. If you are in Houston we love Clean Moving Crates.
HIRE MOVERS.
It is so worth it in the end. There are so many moving companies with various price points in Houston. Some charge by the hour and some have a flat rate.
DECLUTTER, SORT AND PURGE.
Get rid of things you don't want or need before you move.
ARRANGE FOR DONATION PICK UP.
Especially if you have larger items. Call local charities and see if you can arrange for a pick up before the movers come.
MAKE HOME REPAIRS.
Before you move into the new place, if you have the funds and time, have the place professionally cleaned, handle small repairs, do renovations, paint, line kitchen shelves, etc.
COLOR CODE BOXES.
Use colored labels to coordinate what part of the house items will go in. Example: green=kitchen / red=master bath/ etc.
INVENTORY EVERY BOX.
Inventory everything you have in each box. This makes it so much easier to find what you need after you move.
LABEL EACH ROOM OF THE NEW PLACE.
This way movers know where boxes should go. Consider making a legend if you color code the boxes.
USE SUITCASES AND CONTAINERS TO PACK ITEMS.
Pack heavier items in the suitcases and use towels as extra padding to wrap items.
CHANGE YOUR ADDRESS.
Be sure to change your address on utilities, medical, schools, magazines, etc.
EAT WHAT YOU HAVE.
If you have a lot of food you need to get rid of start eating what you have so you don't have to move as much. Don't buy groceries 2 weeks before the move.
PACK YOUR SENTIMENTAL ITEMS SEPARATELY.
If you have sentimental, important or valuable items pack them separately so they don't get lost or misplaced. Transport them yourself to the new place.
PACK A SUITCASE.
Keep a few days' worth of clothing and toiletries in there.
FIND A SITTER FOR THE KIDS AND/OR PETS.
Before you move arrange for the kids and/or pets to be somewhere else so it is one less thing you need to worry about the day of the move.
PUT SCREWS AND FURNITURE PARTS IN SEPARATE BAGS.
As you disassemble items make sure to keep parts in separate bags and label the bags.
KEEP ELECTRONICS, THEIR PARTS AND CORDS ALL TOGETHER.
This will make it so much easier when you hook everything back up again. Take a photo of how electronics were connected. It makes it easier when setting up things in the new house.
BOOK A MASSAGE OR REFLEXOLOGY APPOINTMENT.
This will feel amazing after you have been on your feet for several hours straight.
HIRE AN ORGANIZER!
To help you declutter & get organized before or after the move.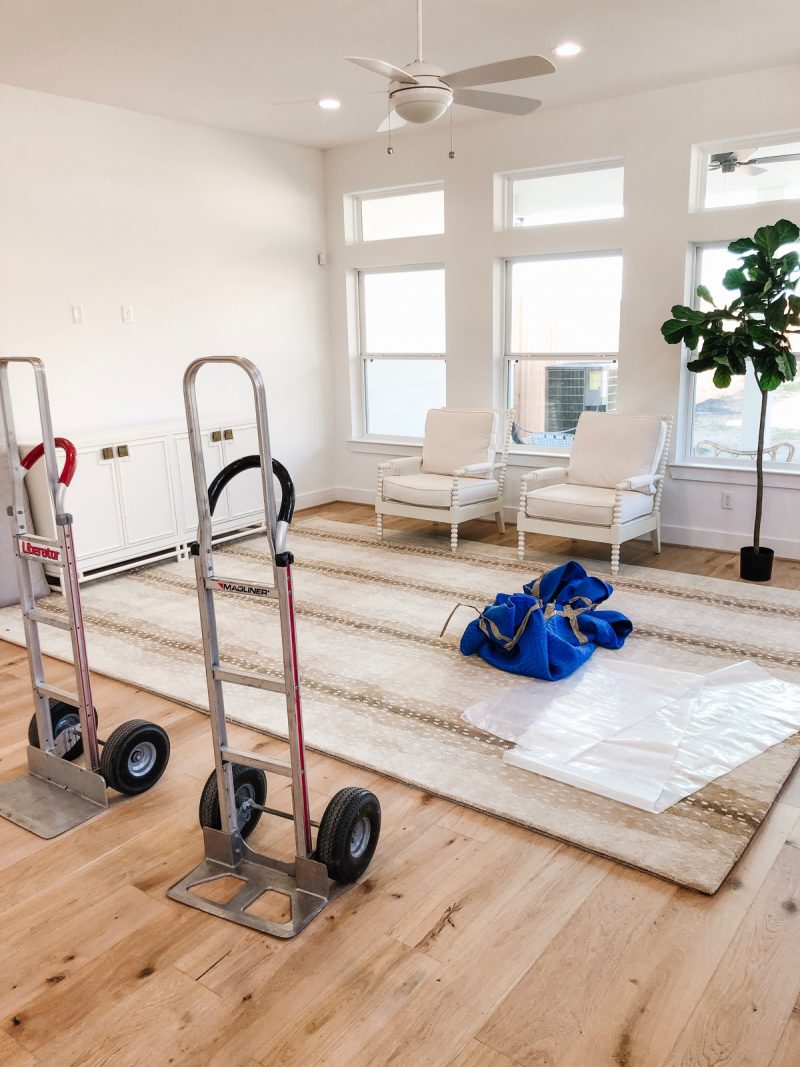 One thing we did the day after our move was take down all of our photos and art and wrap them in bubble wrap so we could transport it all to our new home. We didn't want to risk moving it in the moving truck with the rest of our items. Our movers were careful, but since we still had our home for a few weeks, we decided to do this after the "big move." We didn't have one broken piece – it was worth it! I still can't believe how much we had on our walls (and this doesn't include our larger mirrors!)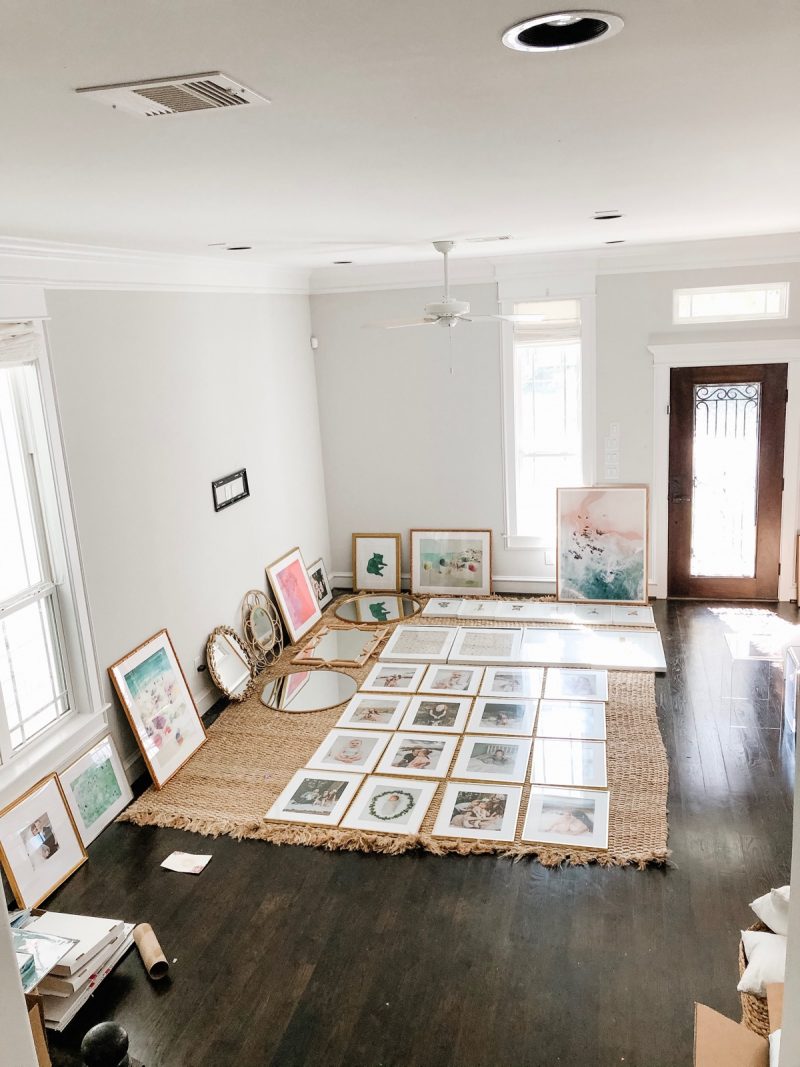 I hope this post was helpful and that your next move is a success!