Laundry is something we all need to do and though I love actually putting the laundry in the washer and dryer, separating it all and putting it away is another story. I have quite a large assortment of laundry detergents, so I thought I'd put together a post of my favorites – and how and why I use them.
Rolling laundry basket
We keep ours in our master bedroom, but I can't recommend a rolling laundry basket enough. I also love divided ones like this (and this)so each kind of laundry can be separated.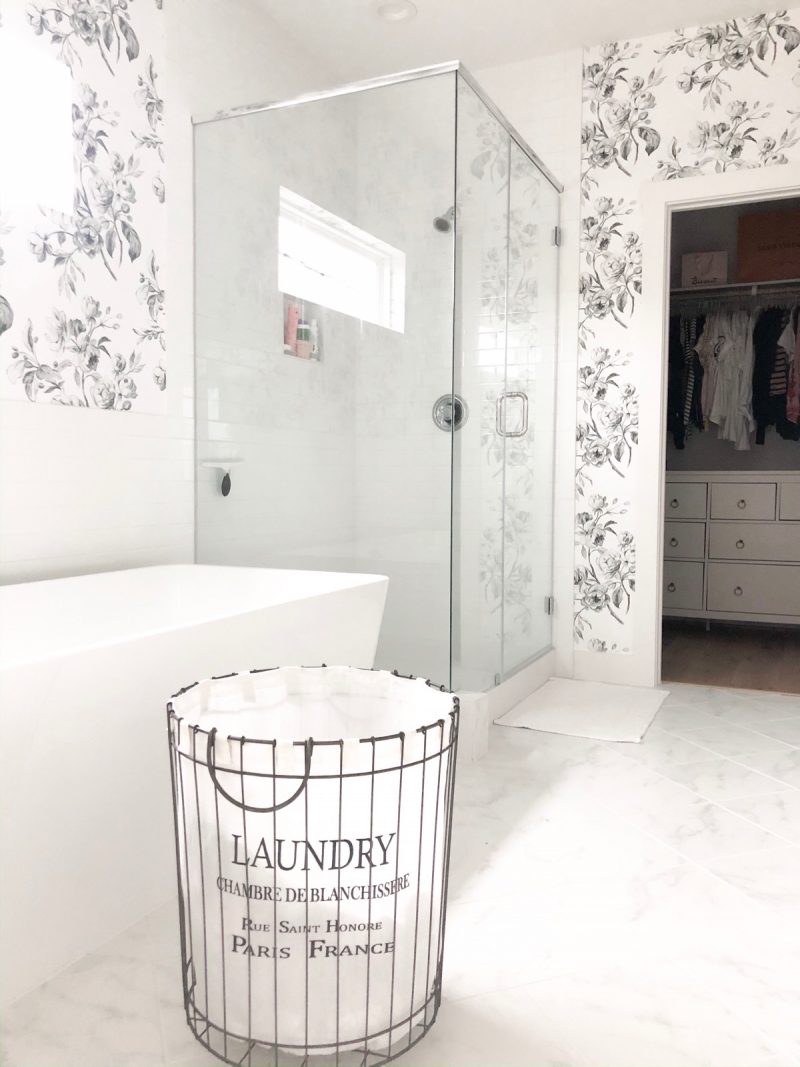 Clean laundry baskets
These stunning blue and white floral laundry baskets are perfect for sorting laundry and also for linen closet storage. They're large, so I use one for each family member when I divide out the clean laundry. It makes it so much easier to sort when you have dedicated baskets for each person.
Wool dryer balls
These XL wool dryer balls have been a game-changer for my dryer. They help ensure that sheets and towels are less tangled and dry more quickly and evenly.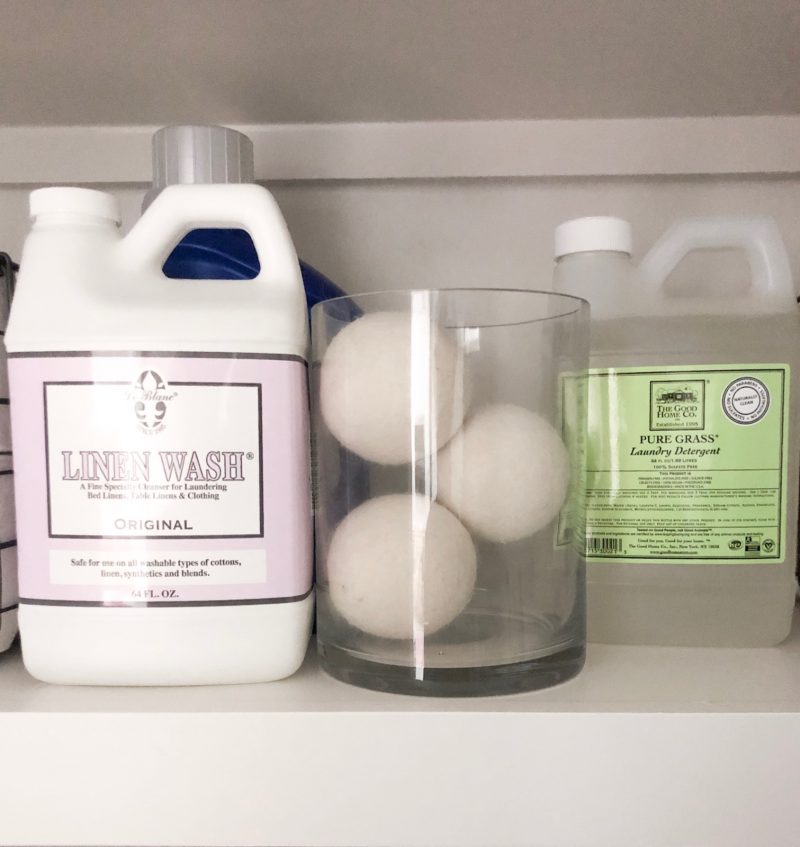 Le Blanc Original Linen wash
I wish they made a perfume in this scent because I love it so much. There is simply no way to describe it, other than that it is divine. I only use this for sheets and small towel loads so I don't use it up too quickly, but man, this scent is everything. I just noticed they also have this original scent in a linen water, so it's in my cart now.
The Good Home Laundry Detergent (Pure Grass)
Aryn introduced me to this detergent and although I'm sensitive to scents, this one is soft, sweet and subtle and I love using it on sheets and towels. It is just the most incredible fresh yet sweet scent. I adored Gap's "grass" perfume in my teen years (can they bring that back, please?) so this grassy scent is right up my alley.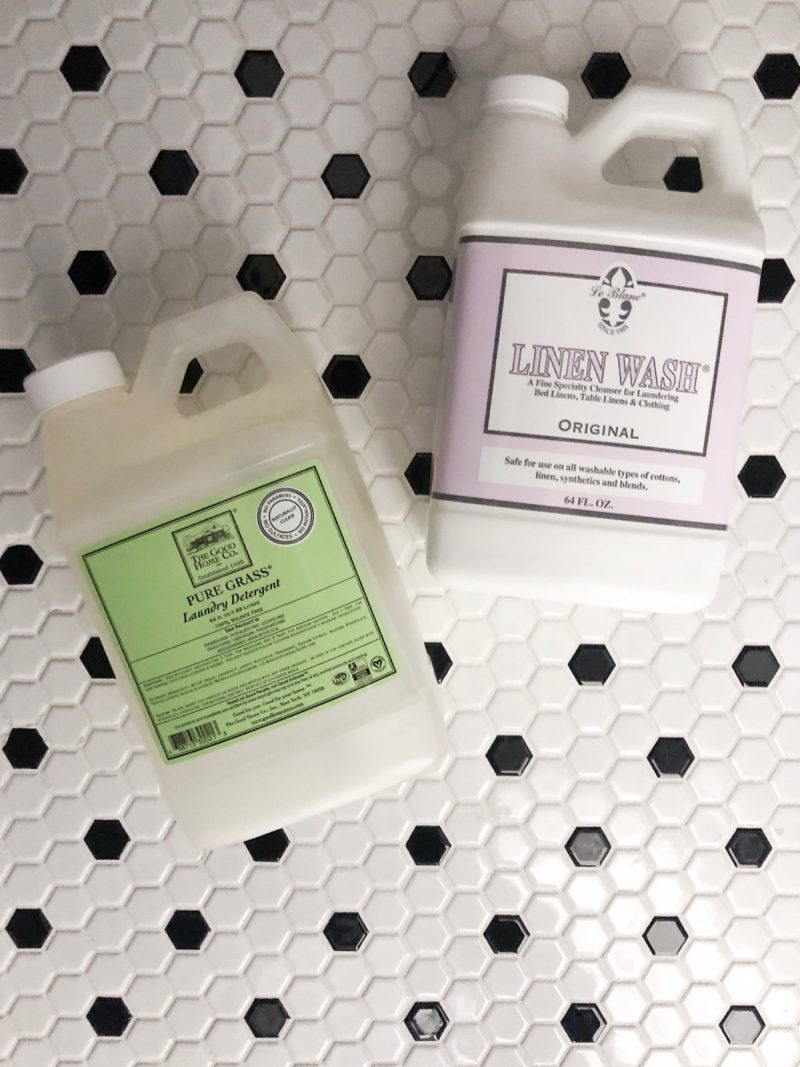 OxyClean Free & Clear detergent
I usually use Tide Free & Gentle for our laundry, but for towels, I like this detergent because it helps make whites brighter. I also use the OxyClean White Revive as needed, since we primarily use white towels.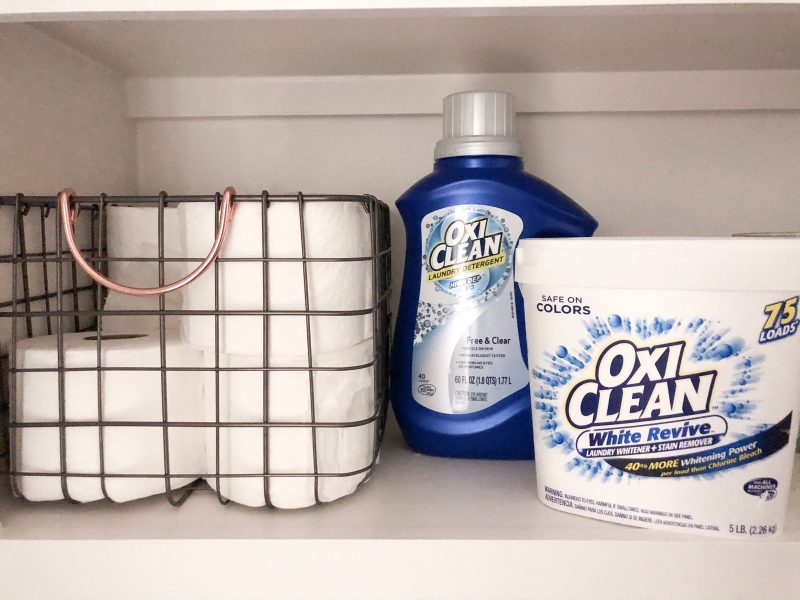 Smelly Towel Wash
I shared this a few weeks ago, but this magical powder saved my face towels. I use a new face towel morning and night – morning to dry my face after cleansing and to use for things like wiping makeup brushes, drying hands after washing, etc. At night, I use another clean face towel after cleansing my skin. They get pretty wet and I often just throw them into the laundry basket, where they may sit for a few days. Well, it finally caught up to me and my towels started to smell mildew-y (gross, I know!) So I did a little googling and found this gem. I washed the towels ONCE with this powder and they never smell anymore!
Do you have any special detergents or laundry products you love? Share them in the comments!
SHOP THIS POST:


Shop the Post