This post is in partnership with Serena & Lily, one of my favorite home decor brands.
Our game room/play room/family room has really come together over the last month! The space finally feels close to complete – and the timing couldn't be better with our family at home for the foreseeable future. This is a room we use for so many things: the kids toys are here, they watch TV here on weekend mornings and it's where we have family time after dinner on weeknights when they're in school. My vision for this multi-purpose room was to create a comfortable space with plenty of floor area to play and with a coastal vibe overall.
I love decorating with natural fibers and textures throughout our home. They add so much beauty to any space – we have these Riveria dining chairs in our breakfast area, made from lightweight rattan and plastic (yay for wipeable chairs – perfect for homes with kids!) and I recently added this South Seas console and this Venice rattan chair to our family room. These rattan pieces were the perfect way to add a modern coastal vibe to our space and they complement the other pieces like our ivory linen sofa and striped rug, beautifully. I also added this West Beach pillow cover to add more texture to the room and another pop of blue (can you tell it's one of my favorite colors to decorate with?!)
This space gets so much use in our home and I'm thrilled to have another piece of seating in it! Harper sometimes sits in the Venice rattan chair when she reads and we love to move it around the space based on where we need it.
Here are some more of my favorite natural seating options from Serena & Lily: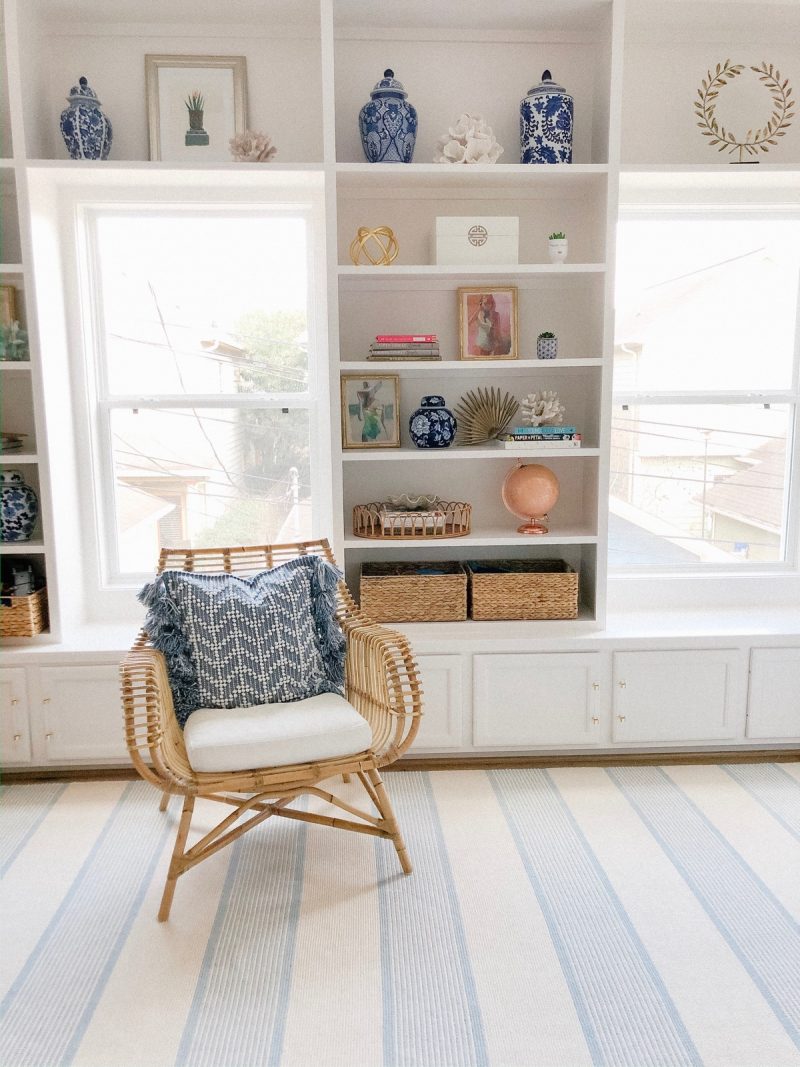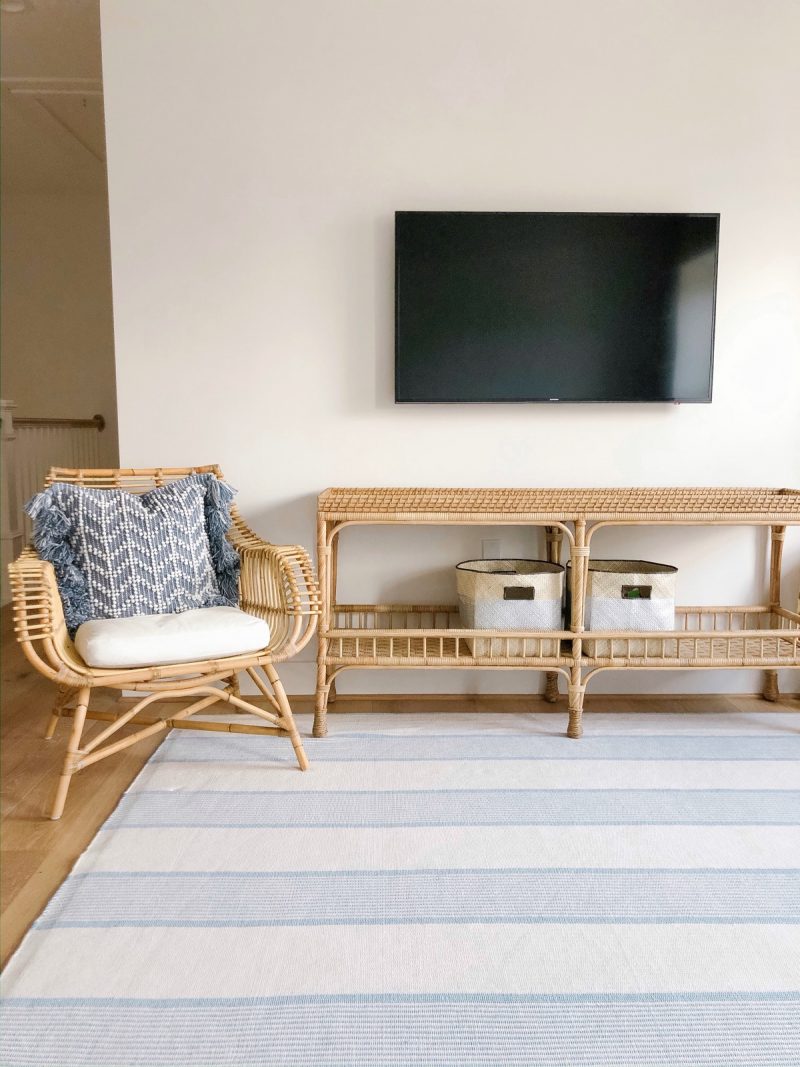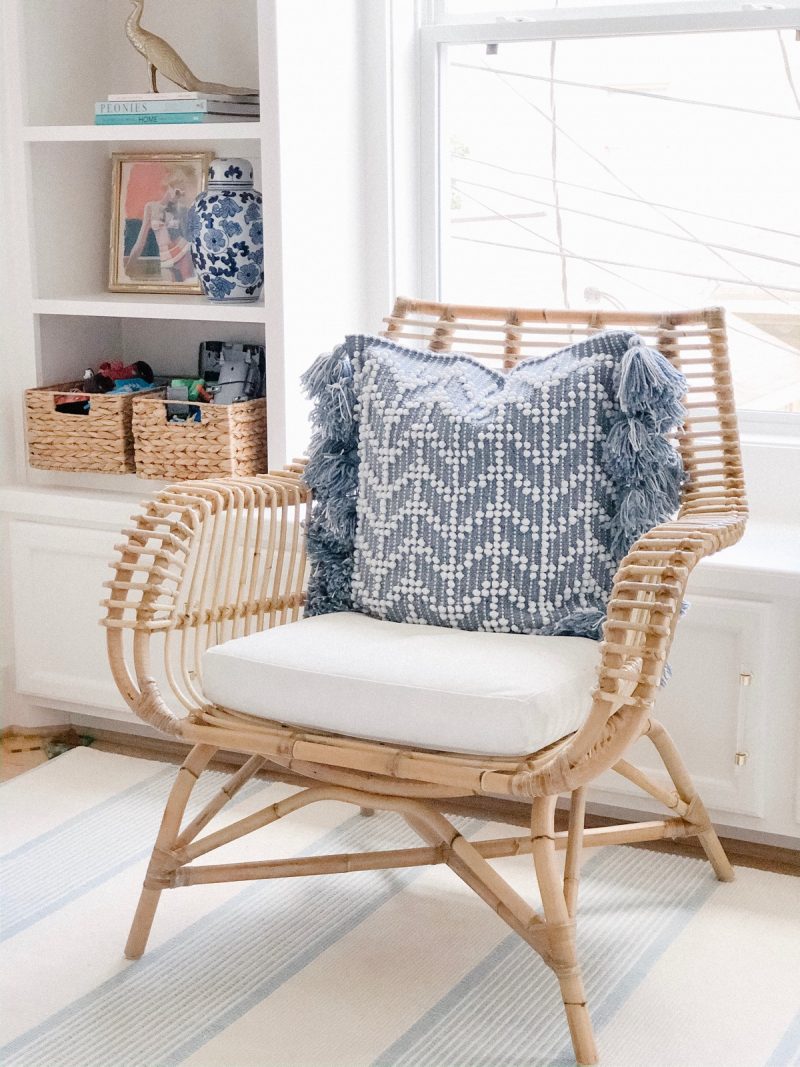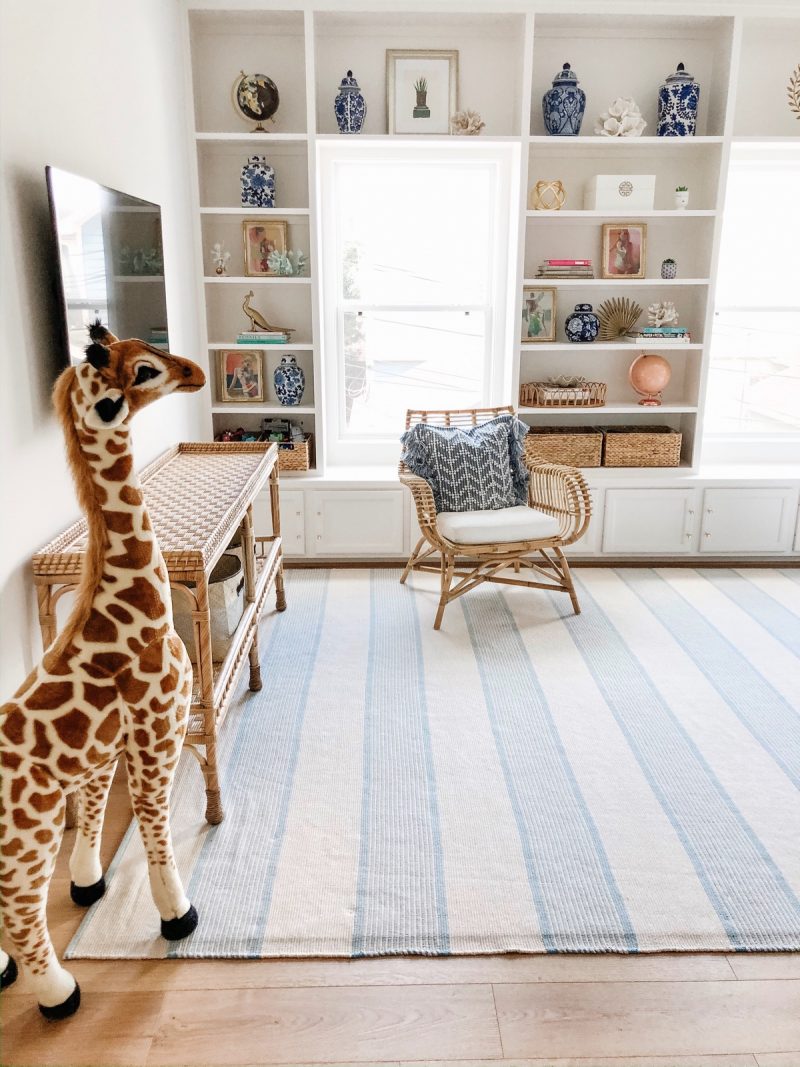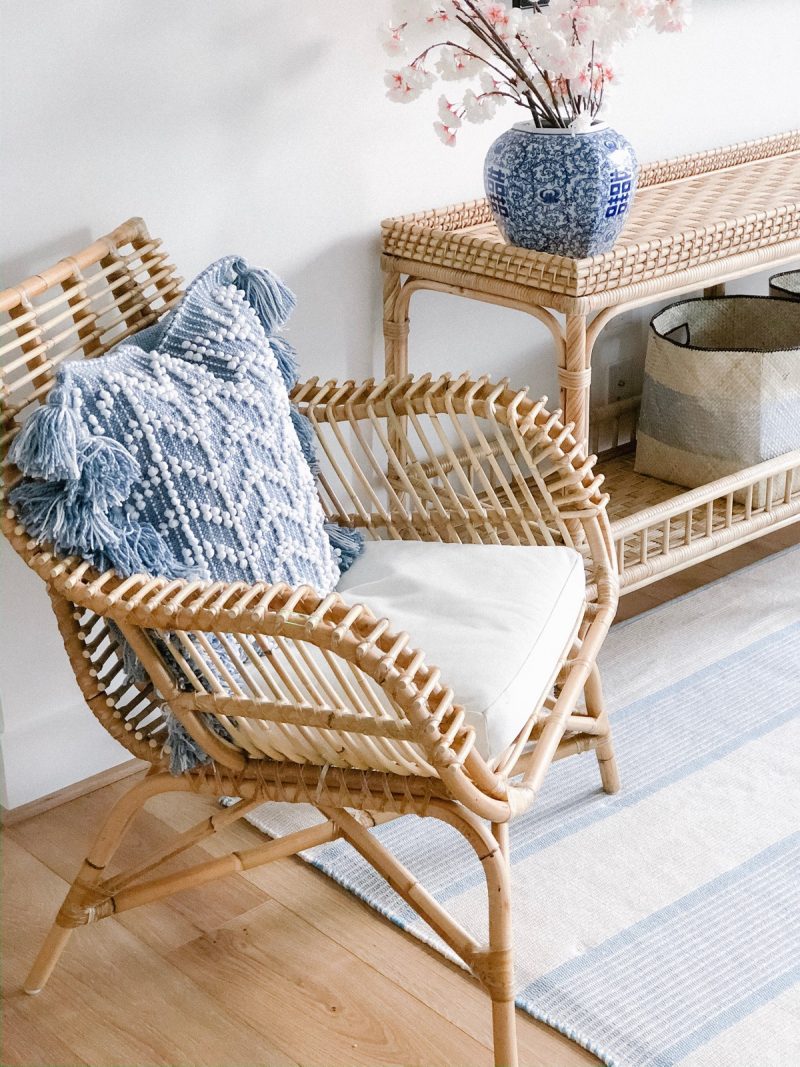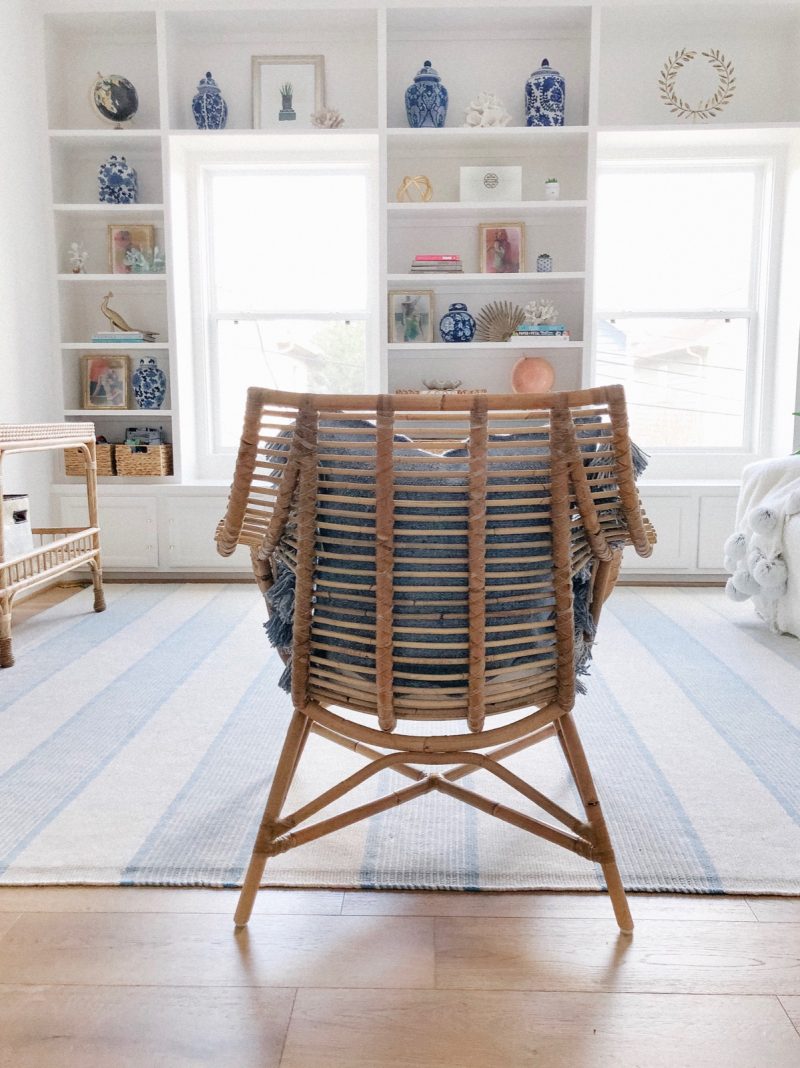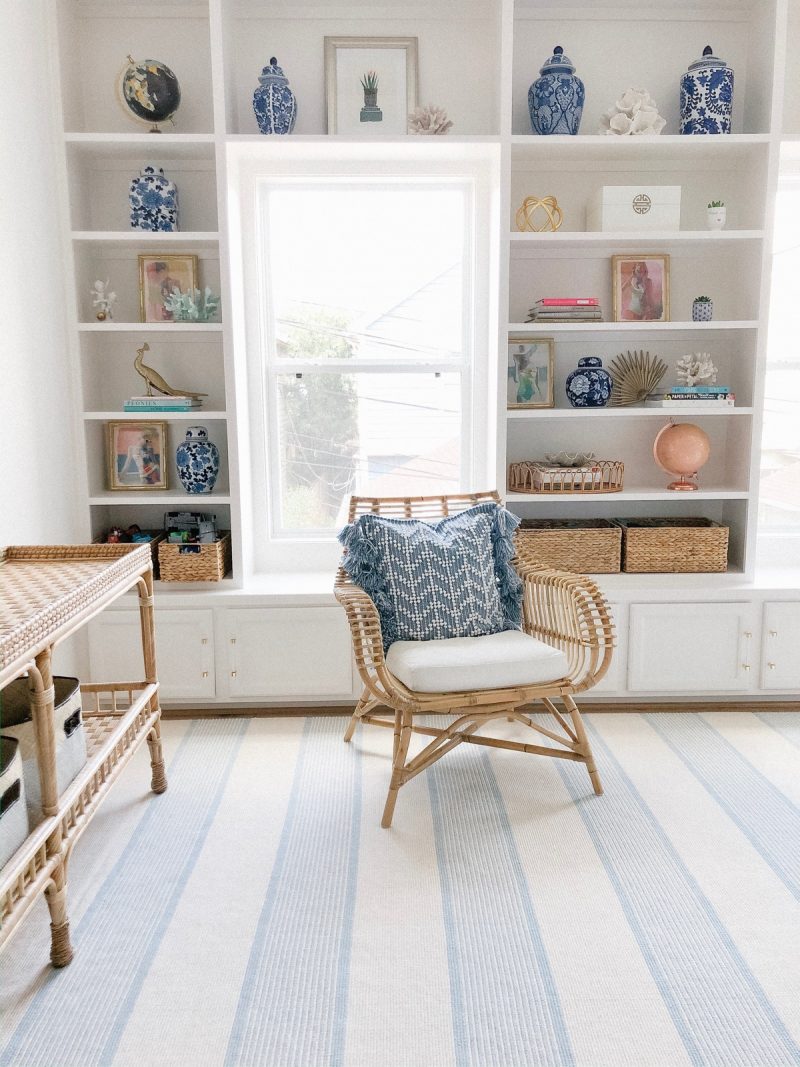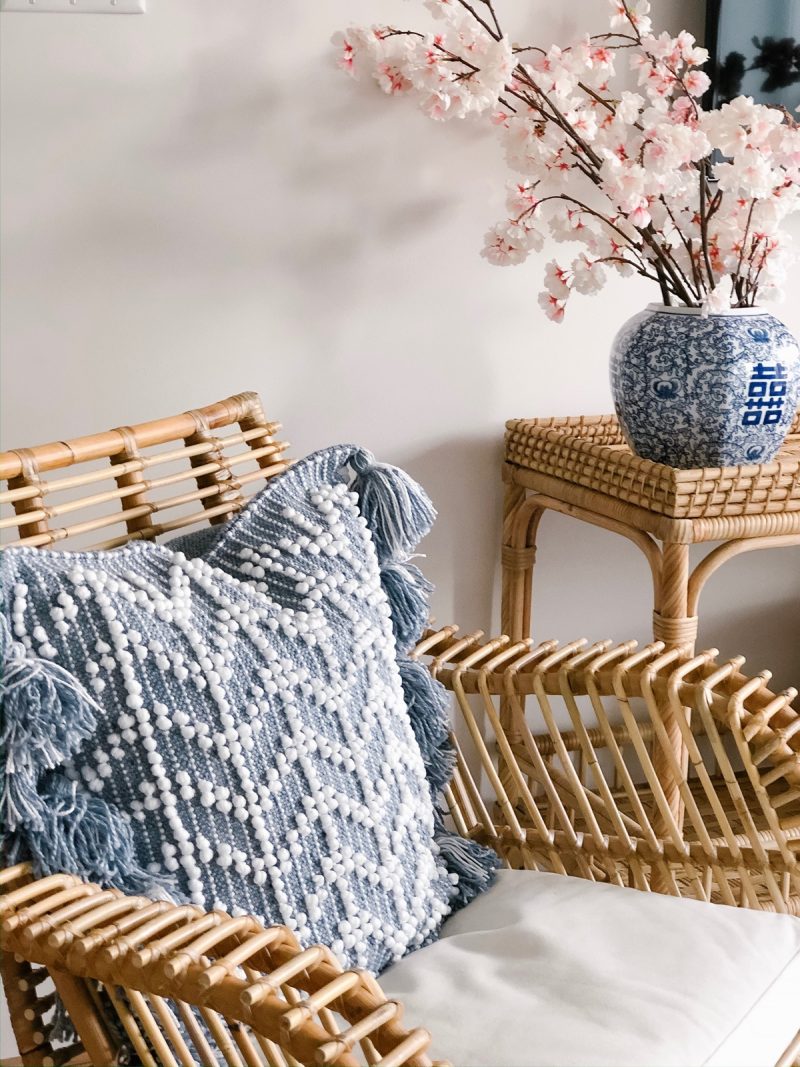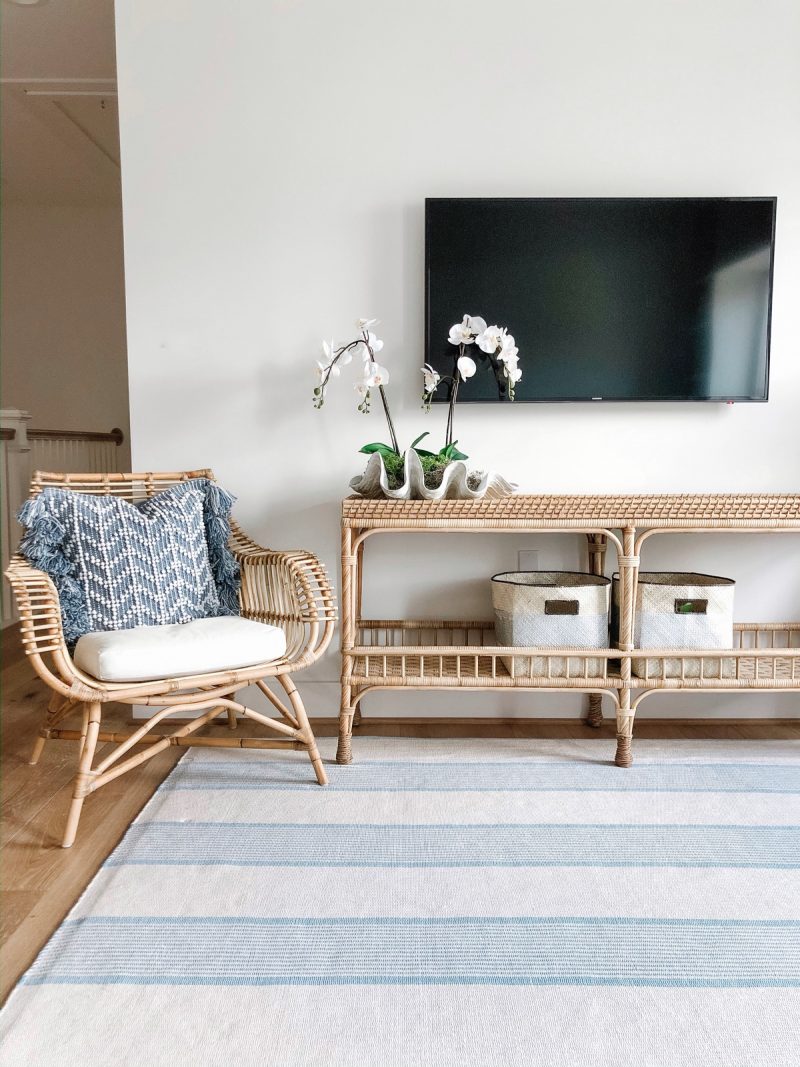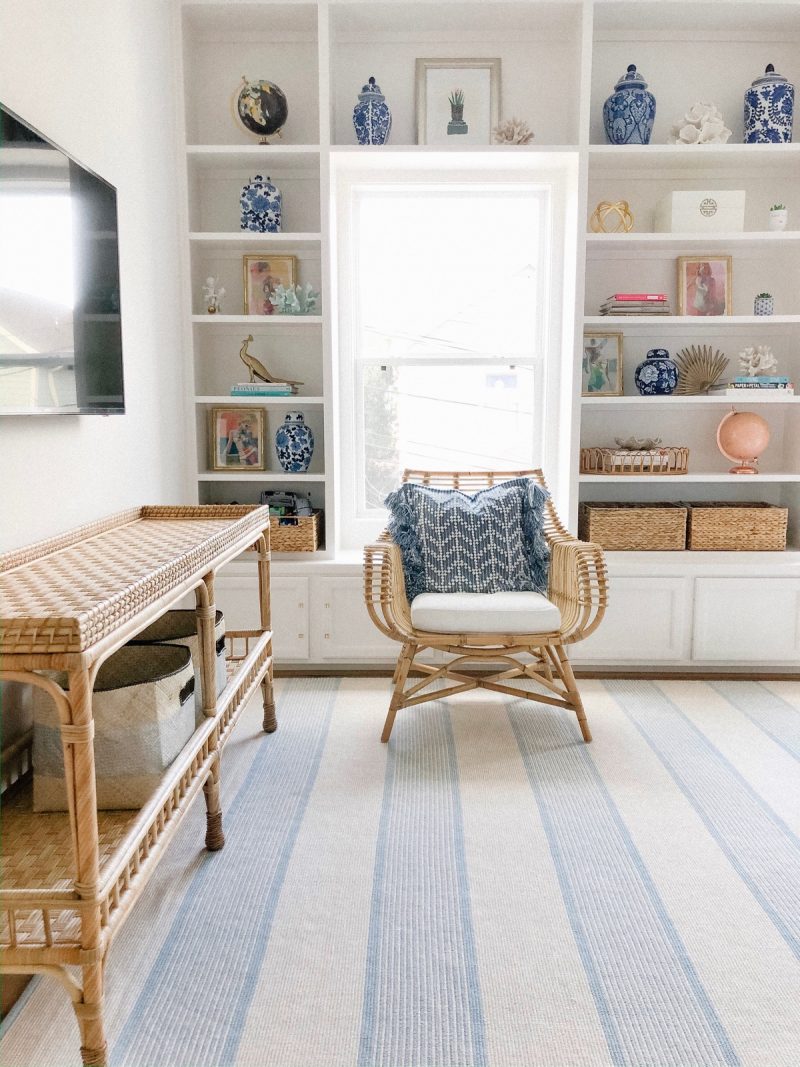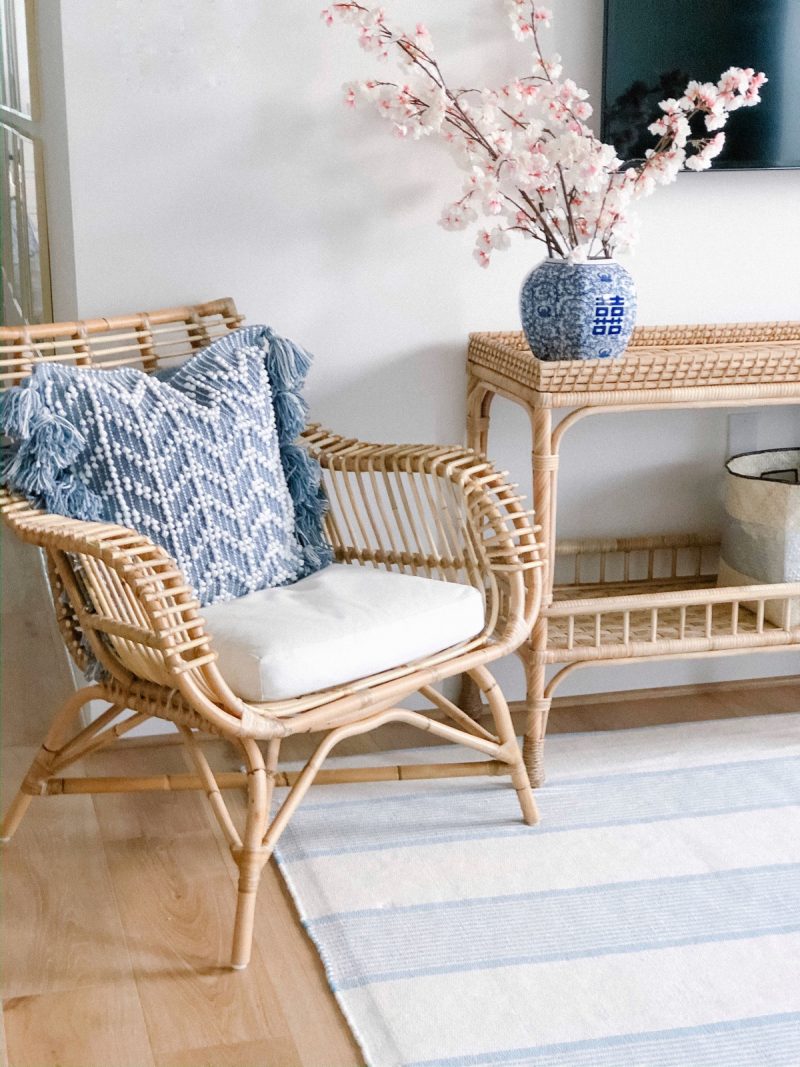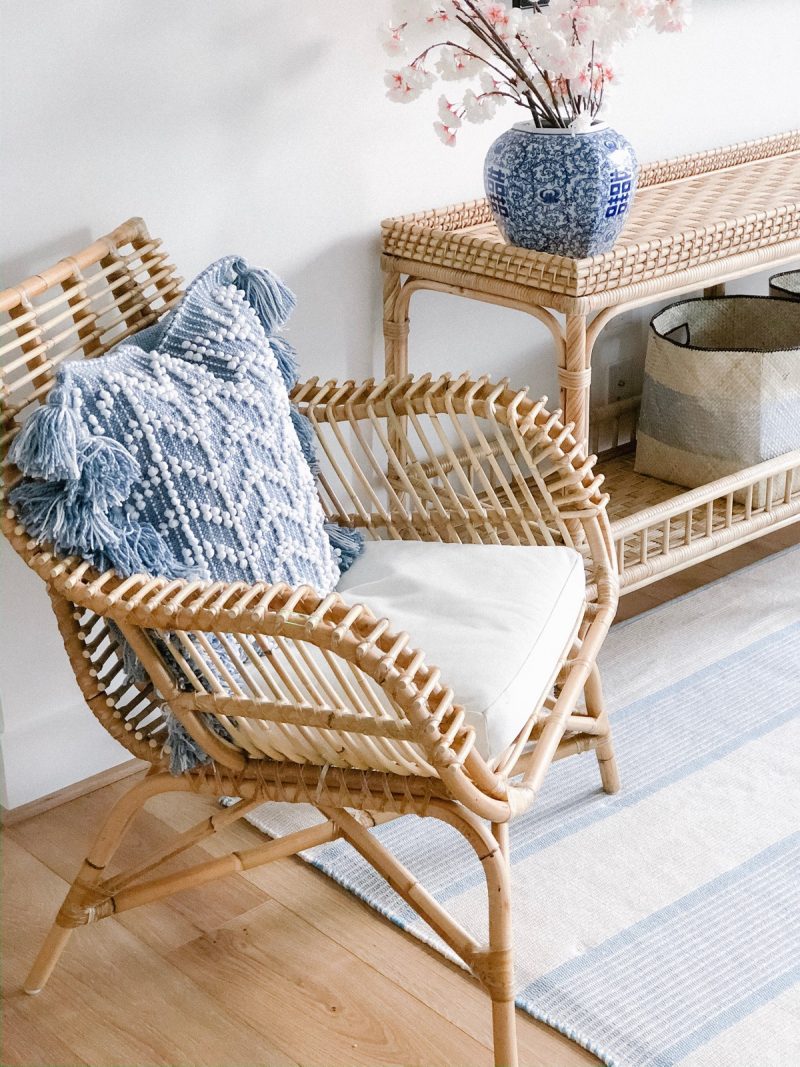 What do you think of our family room/game room?! Next up, we will add some art work, mirrors and window treatments – plus some bench seat cushions under the windows where the built-ins are!
SHOP THE POST:

Shop the Post