As someone who works in healthcare, albeit not in a patient care role, I feel it's my duty to reinforce just how critical social distancing is in order to flatten the curve/trajectory of COVID-19. If you'd like to learn more about social distancing, I'm linking some articles below (also, please don't be like these people).
For those who are visual leaners, I found this graphic to be helpful: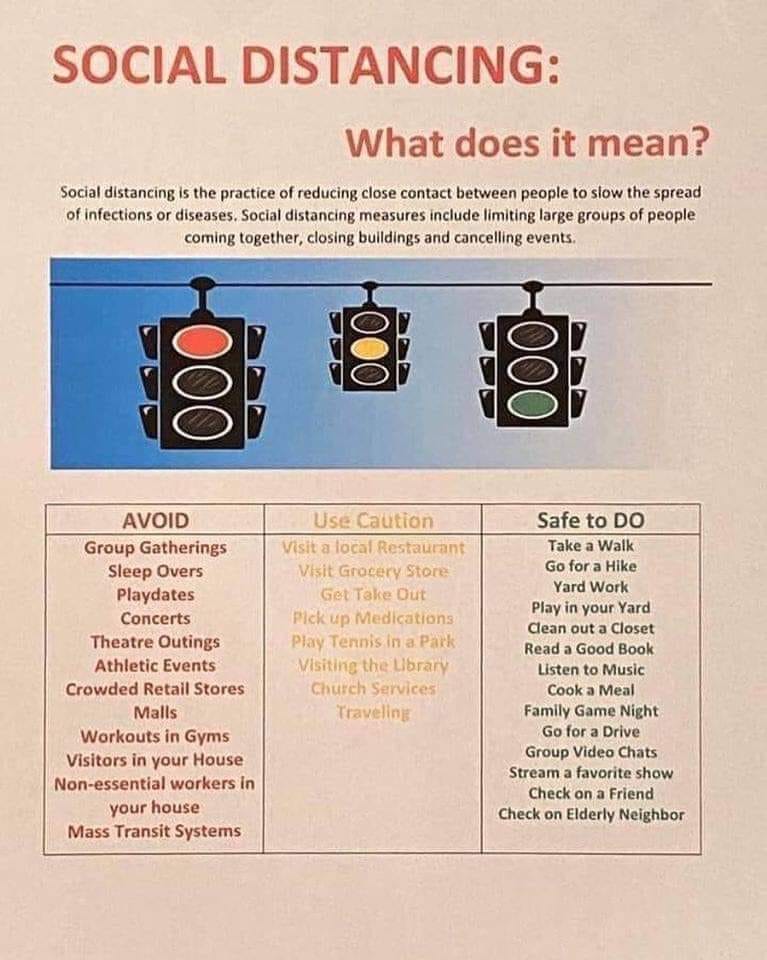 Staying at home all day and night is HARD – especially when you can't socialize with others. I get it! Our weekends are usually jam-packed with activities. However, because I'm considered "essential staff" at work, I have to continue to go to work and I regularly come into contact with doctors, nurses, patients and visitors at our hospital. My husband is able to work remotely and has been encouraged to do so by the company he works for, but I'm still coming and going everyday. For this reason and many, many others, including caring immensely about the health of the vulnerable people in our community, we are practicing social distancing until the recommendations are lifted.
My anxiety has been at peak levels throughout all of this, but we're trying to find ways to keep the kids engaged. I've found that crafting is something that really brings me peace + calm, so that has been a huge focus for me: using things we already have in our home to craft once per day. So far we've painted faux Easter eggs and made little bunnies out of faux eggs. I will continue to share our projects on my IG stories – I hope they give you some ideas!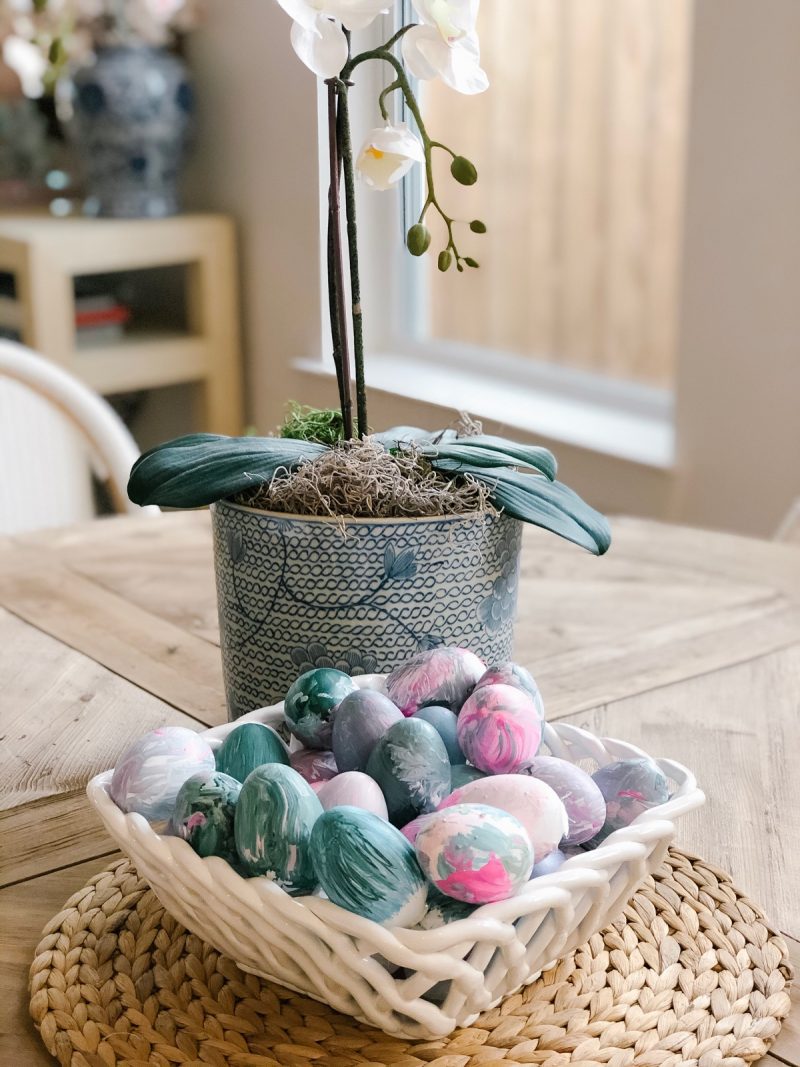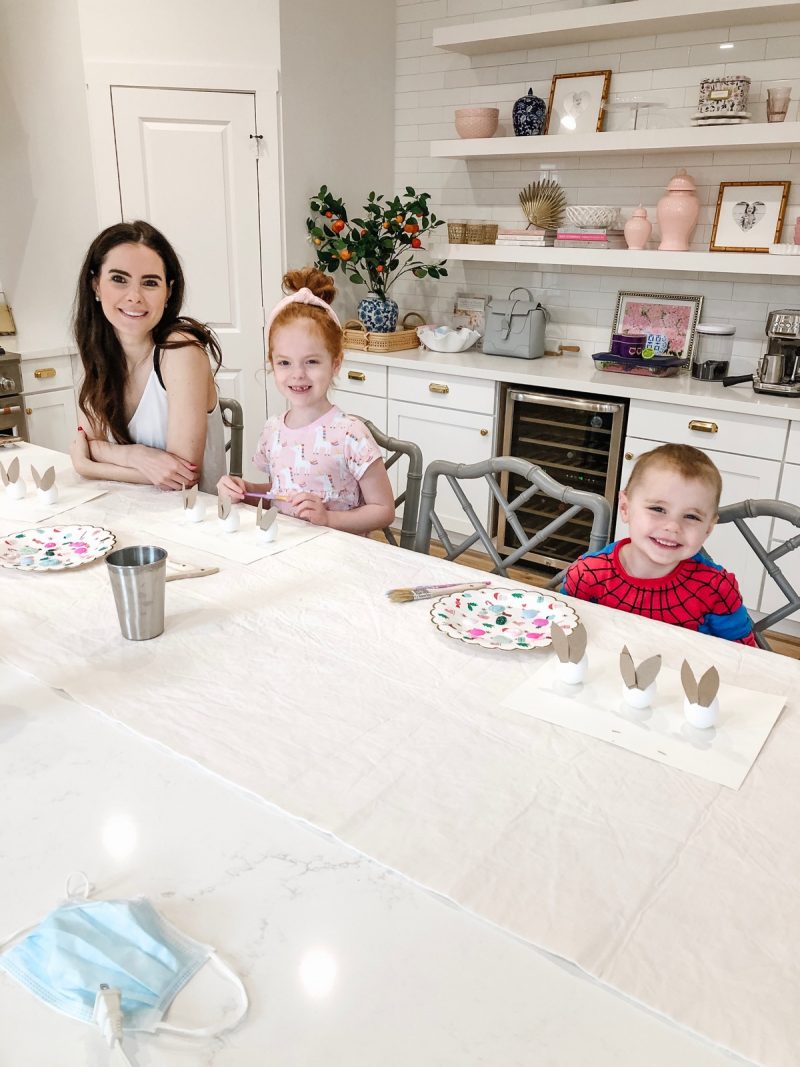 (PS – please ignore the face mask – I had left it out on the counter after using it while spray painting my wavy bowls the other day – we are NOT wearing masks at home. These are old masks we purchased a couple of years ago and still had a few left. I wanted to make this clarification because none of us are sick, nor do we wear masks at home).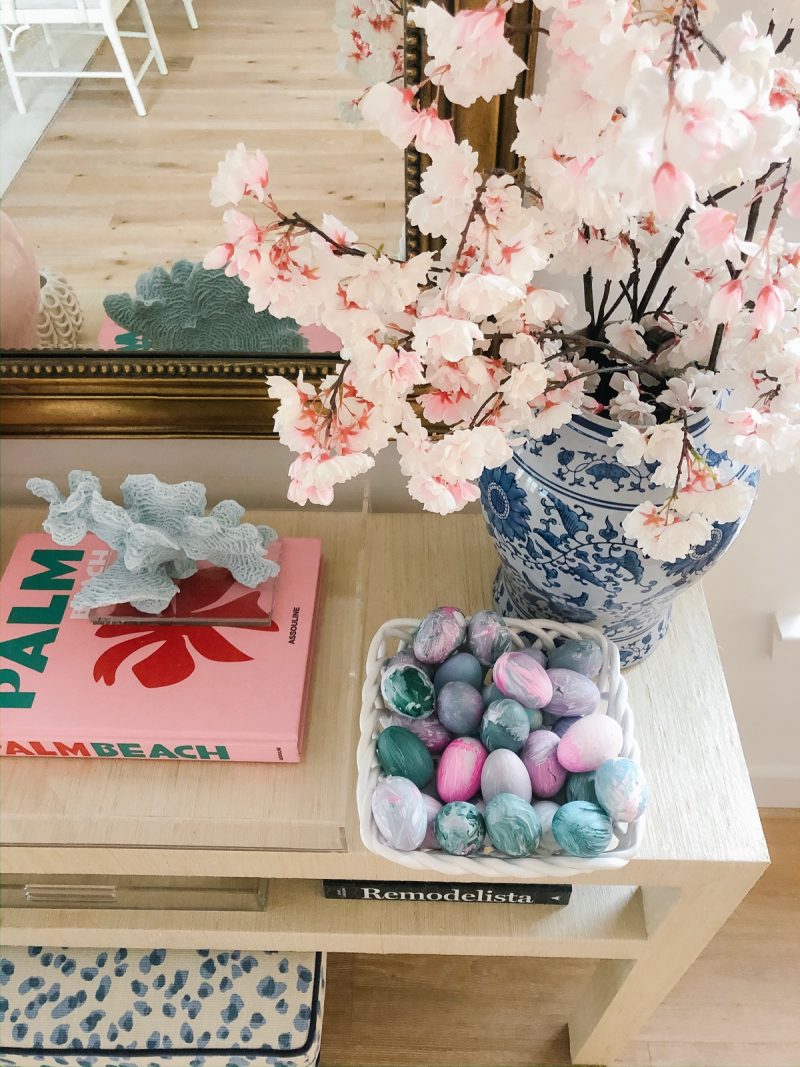 (shop the above image here)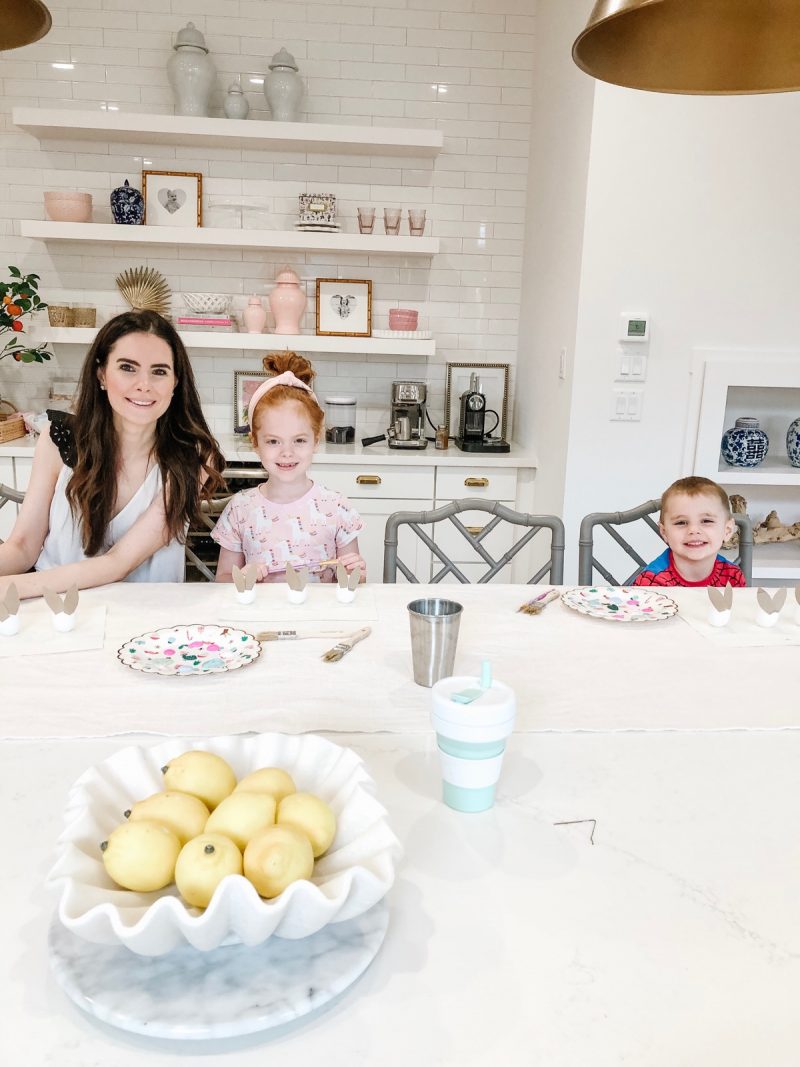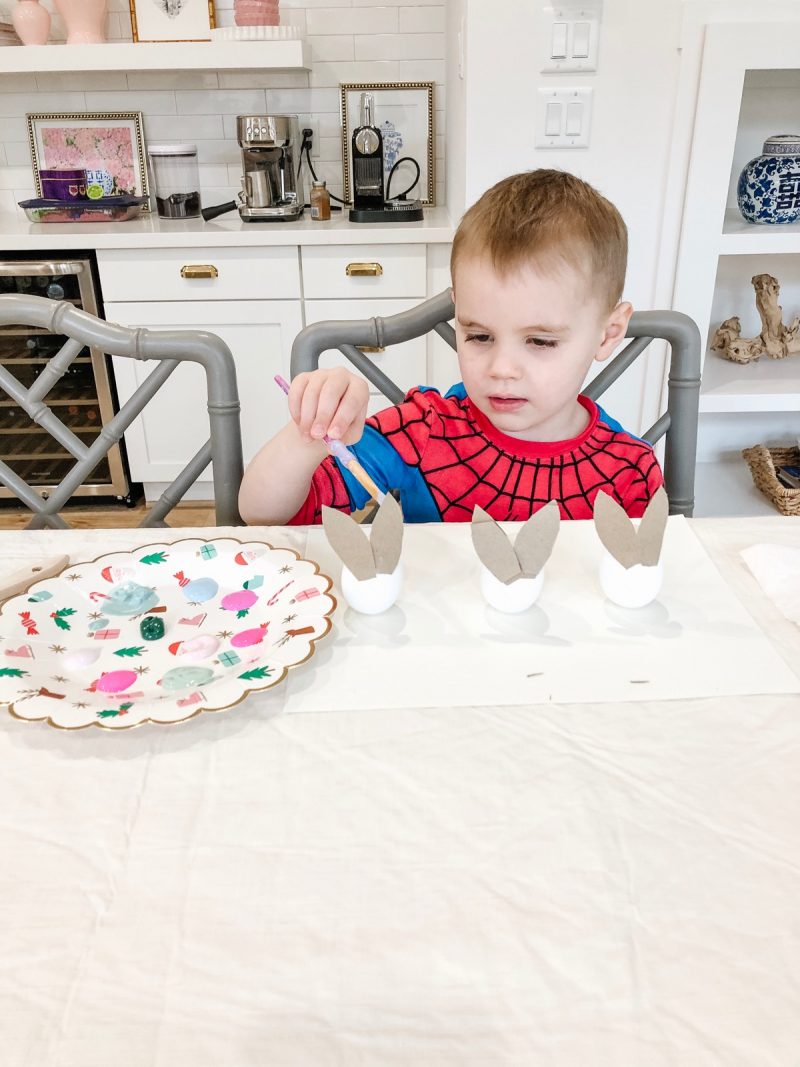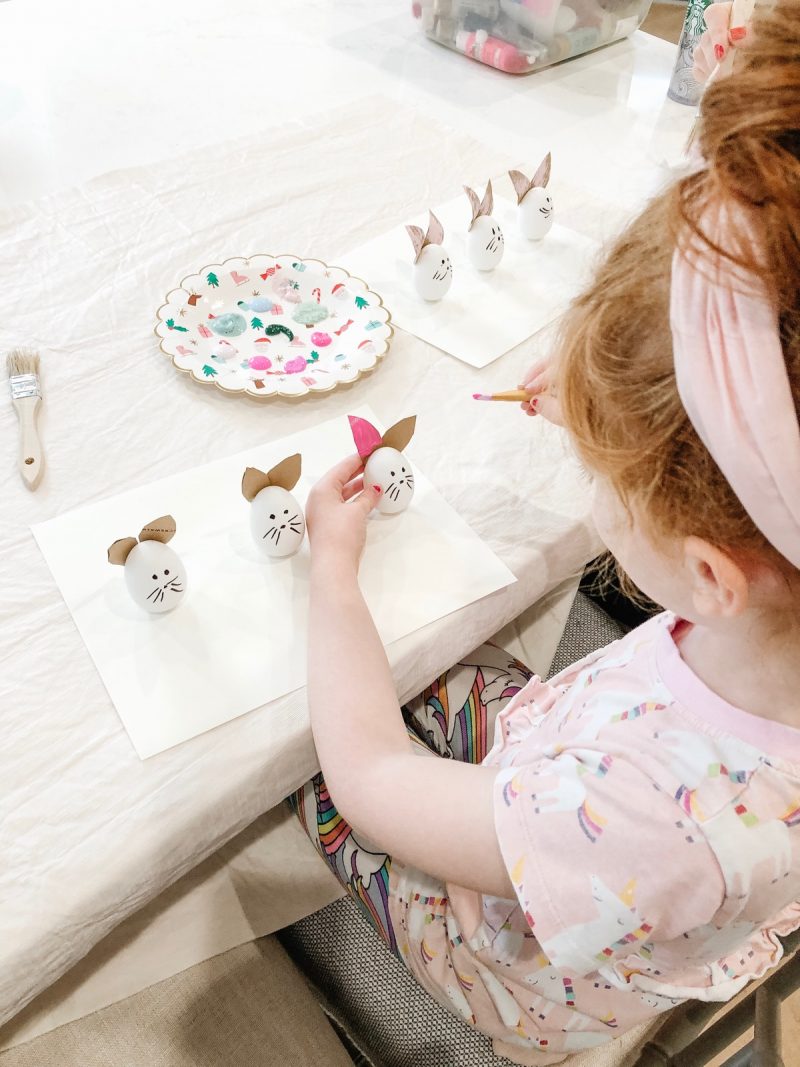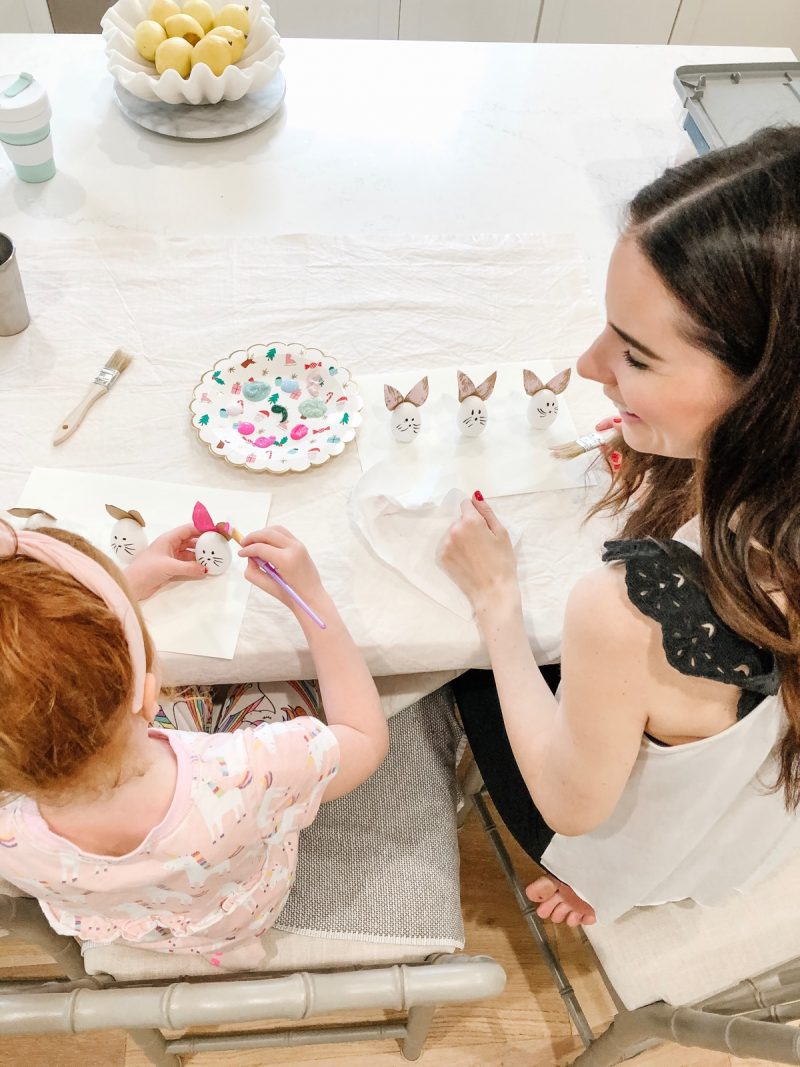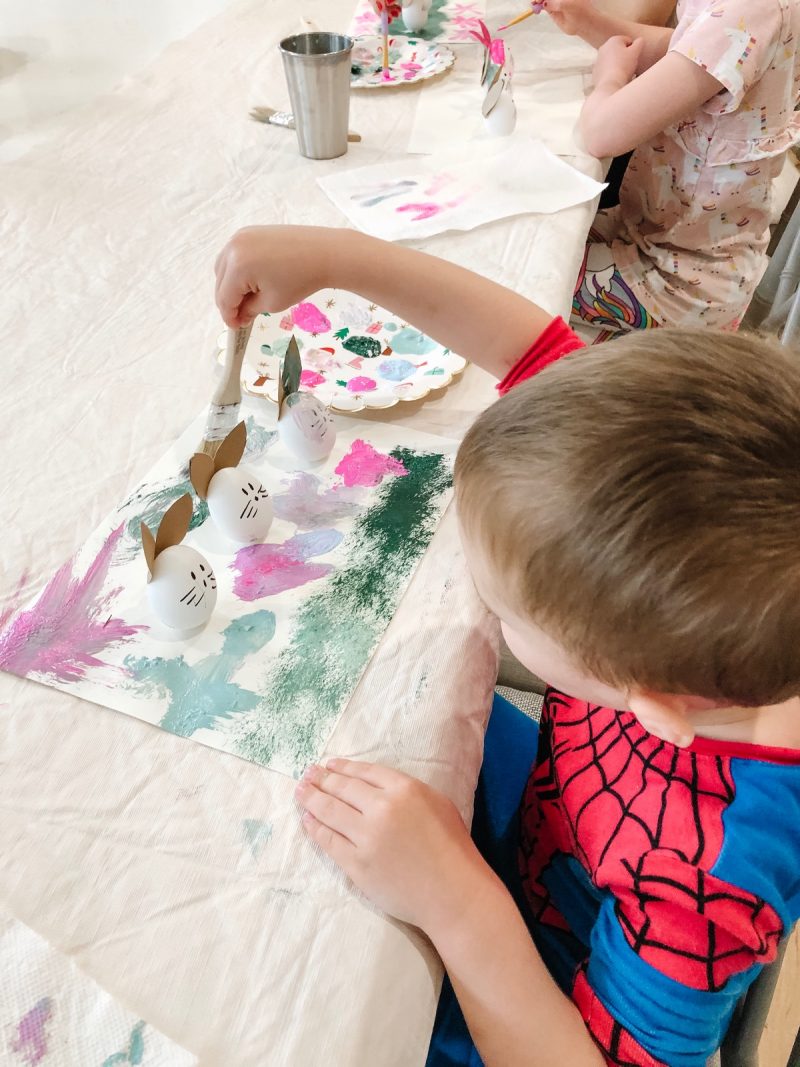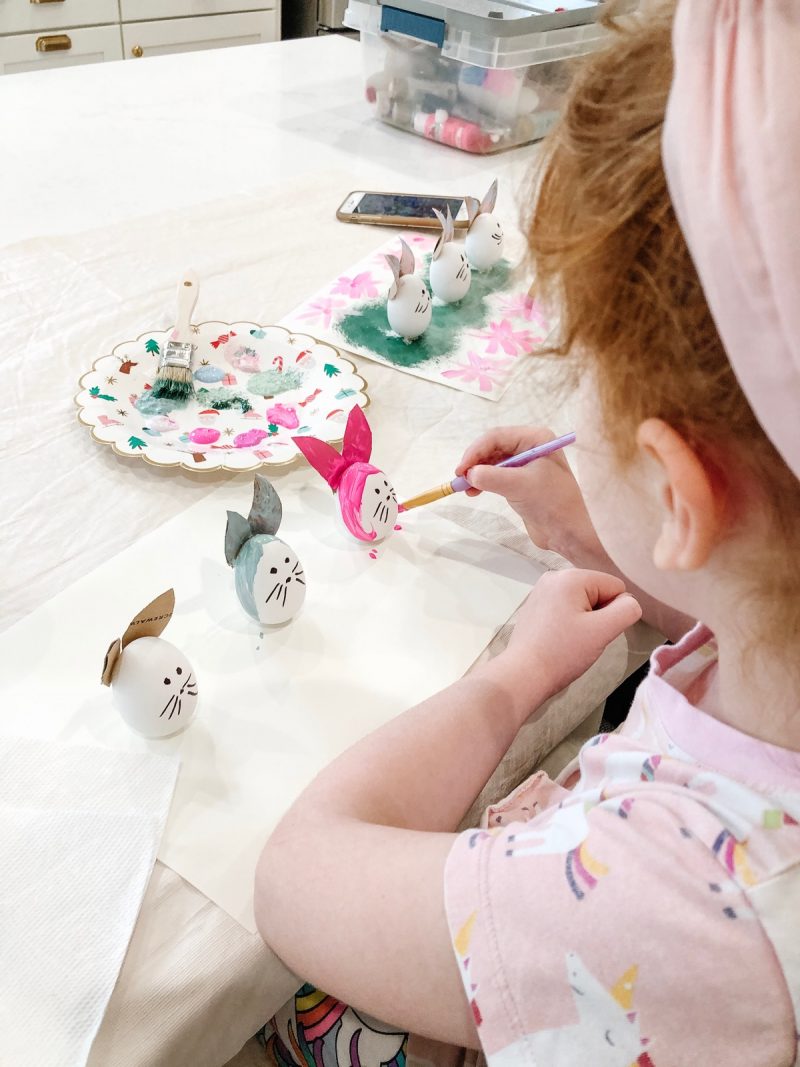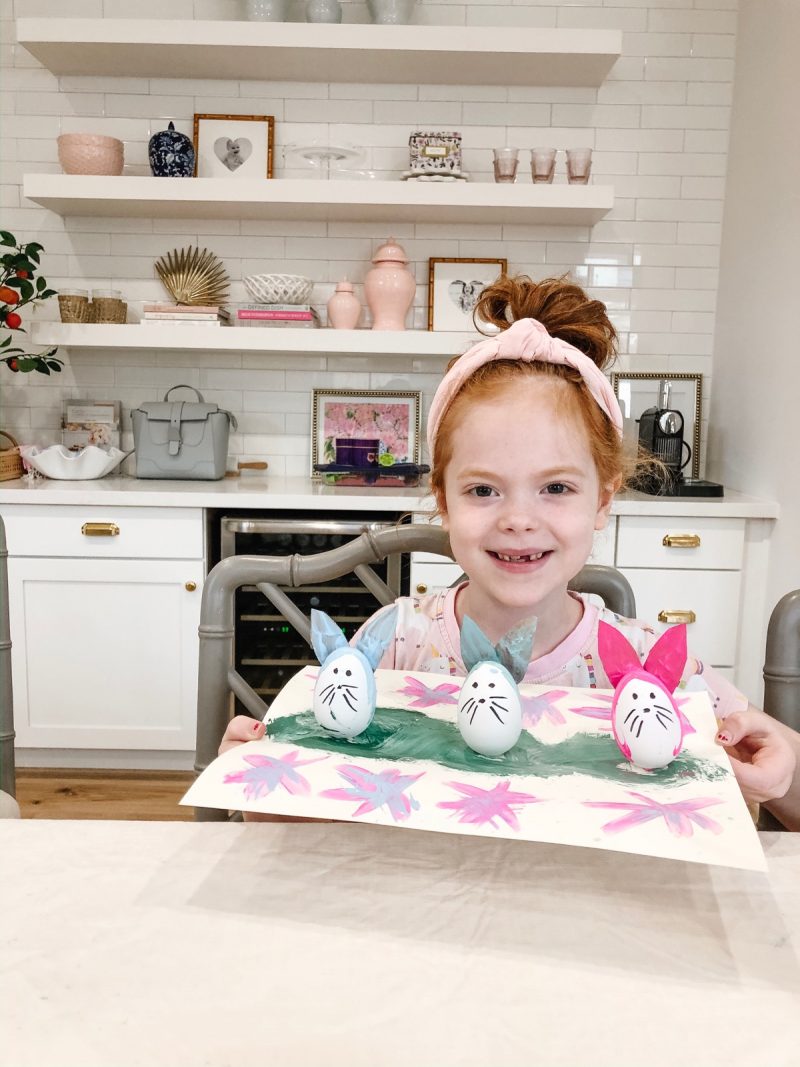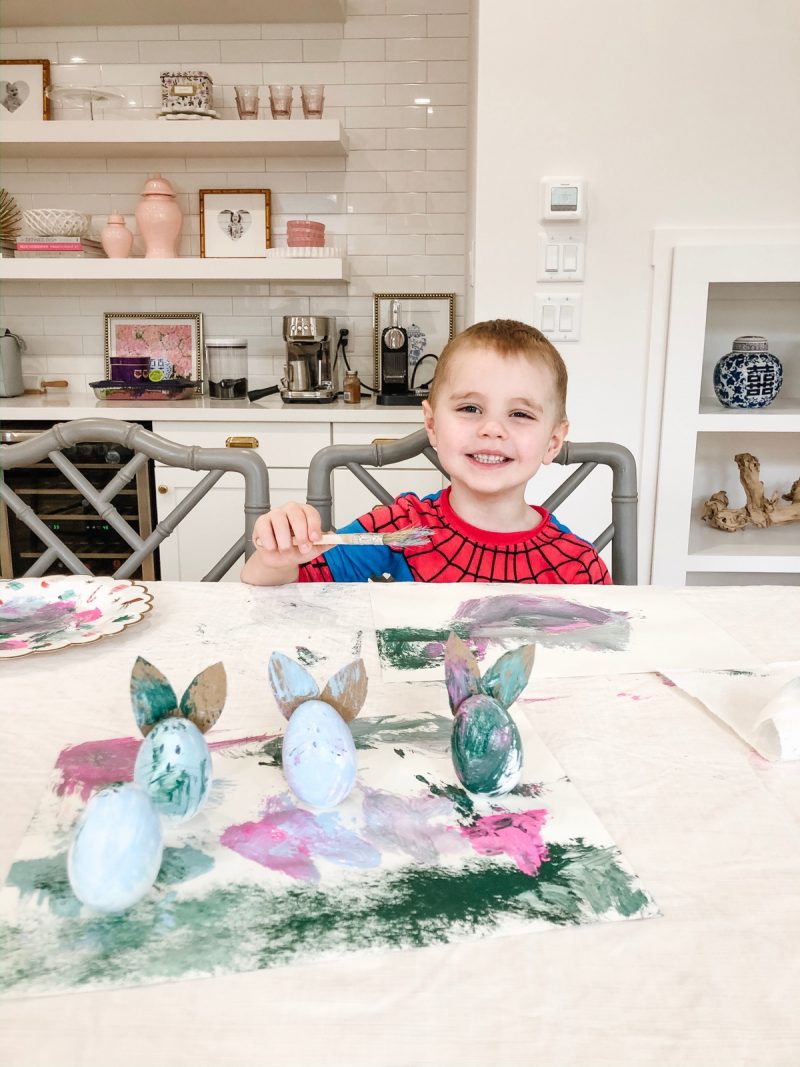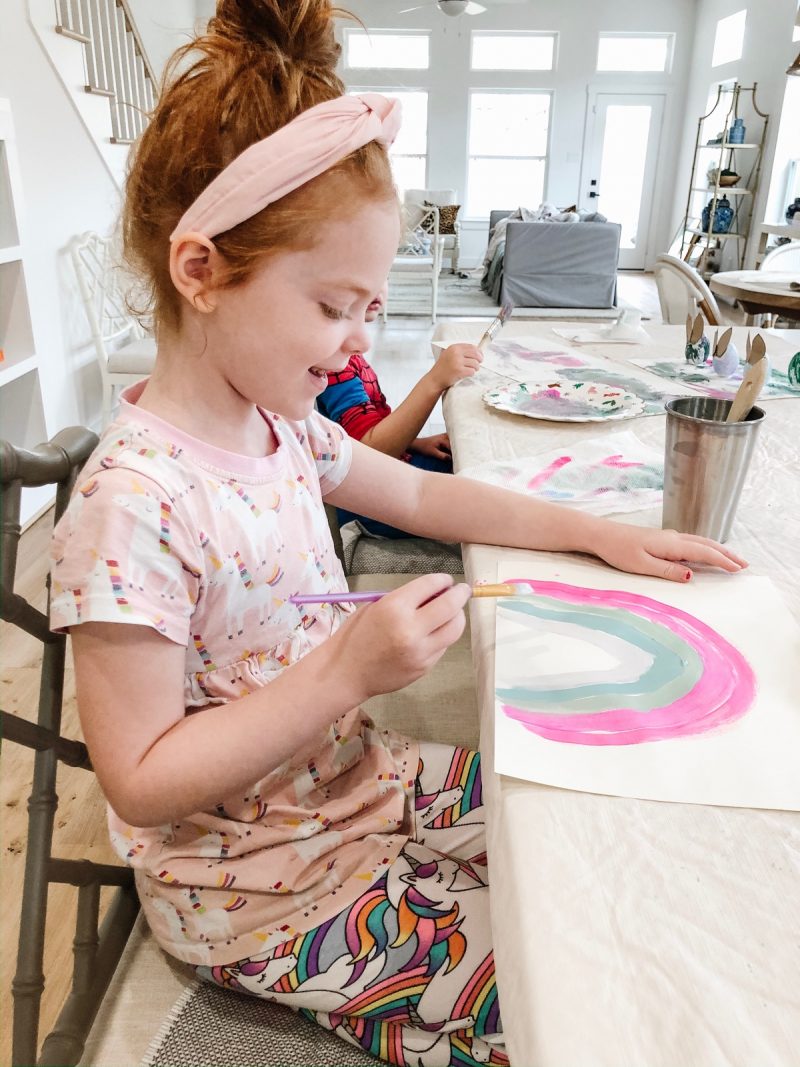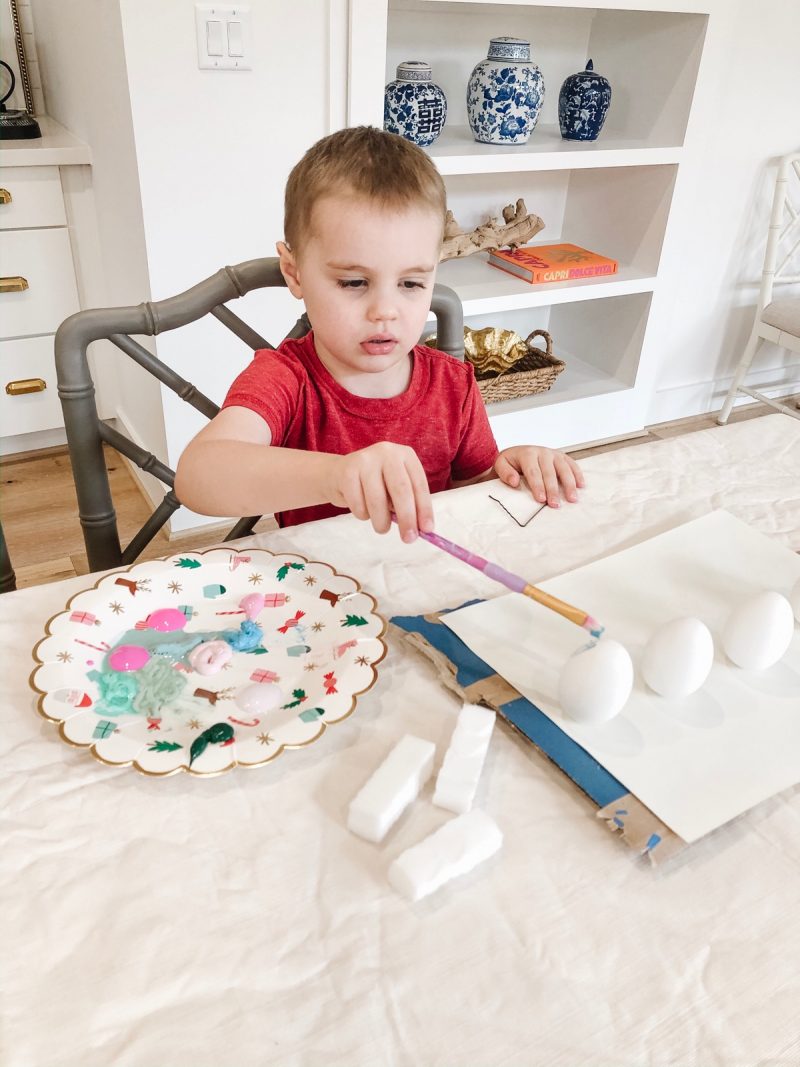 The other thing we've purchased is a bounce house so our kids can get their energy out. We also have their bicycles and scooters in our yard and a basketball hoop. Going to parks is not advised, but a bicycle ride down the street is fine.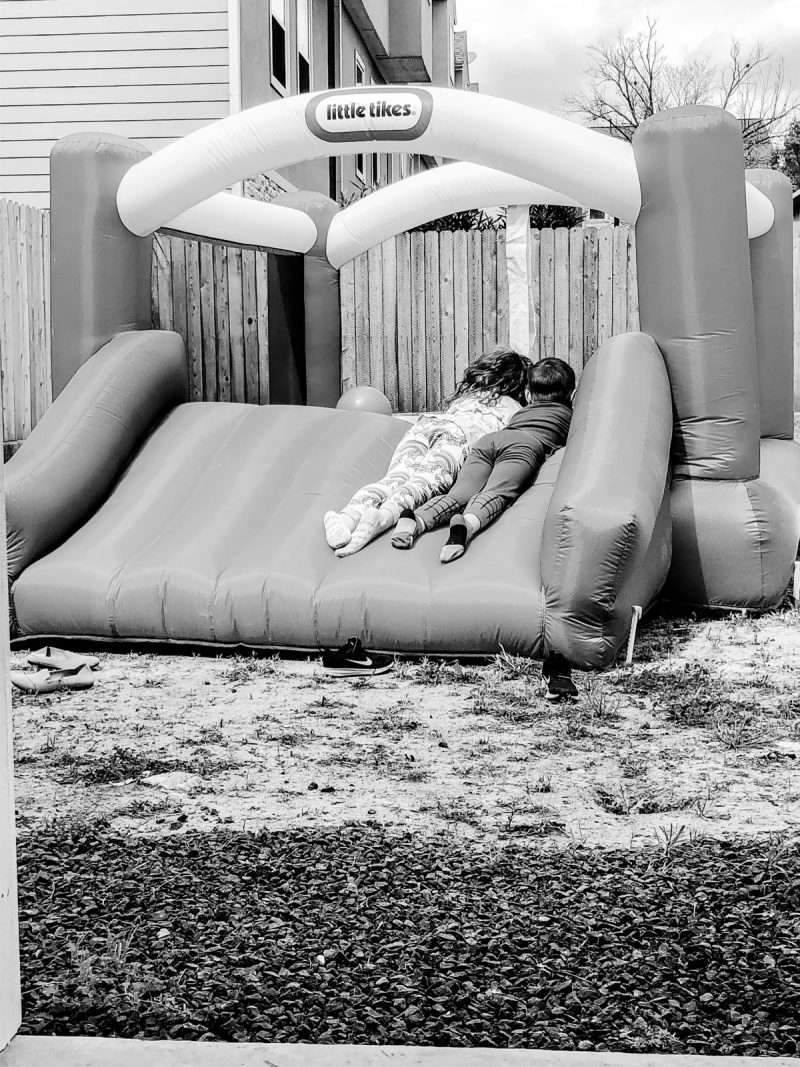 Below are some suggested at-home activities for kids from all of YOU, my awesome readers! I tried to link whatever I could find on amazon as well as the YouTube channels. Thank you for all of your fun contributions!
Set up a grocery store around your home and give kids Monopoly money
Kids car wash for cozy coupes and bikes
10-minute cleanups with Alexa timer and music on
Write/sight words/letters/shapes
Fuse Beads art
Art for Kids hub on YouTube
Use paint to make art with kids handprints
Cooking or baking together
LEGO – you could even make it a "challenge" like building a certain thing
Golf net in backyard for baseball
Draw pictures and write letters for nursing home residents who can't have visitors right now
Start a garden
Hot wheels car wash/doll hair salon
Meal planning and prep- have kids help
FaceTime family and friends
Easter egg hunt at home
Freeze toys in a big bag and then have kids use a "chisel" to get them out
Hide a toy and have the kids hunt for it
Paint rocks
Online museum tours (they're free!)
Take a mid-day bath
Build forts
Rice table/sensory play
Have a dance-off