I purchased a shower speaker last July so I could listen to podcasts and audiobooks while I did my longer night time routine (AKA the nights I wash my hair) but I find myself using it every night now (I always take a shower before bed).
I love listening to a book or podcast as I shower, do my skincare routine and wind down for the night, so this speaker has definitely made that routine more enjoyable!
The speaker is (obviously) waterproof and attaches to your shower glass securely with a suction cup. It connects to your phone via bluetooth, so whatever you're playing on your phone when you turn the speaker on is what you'll hear.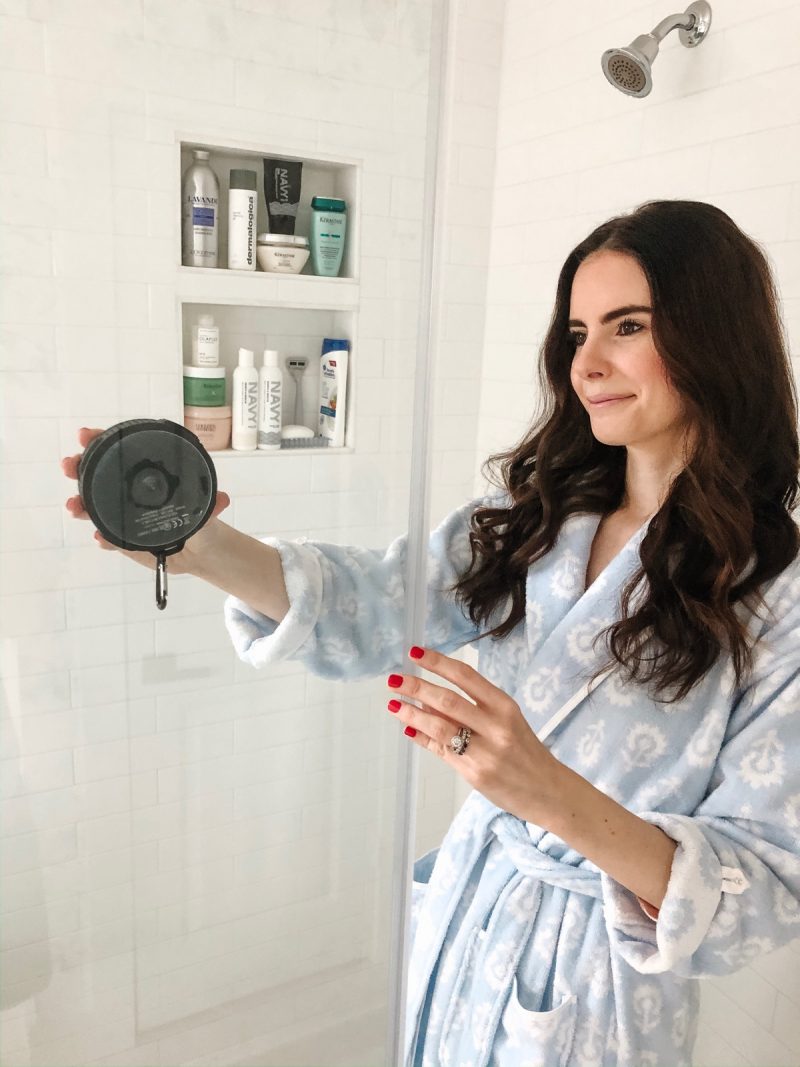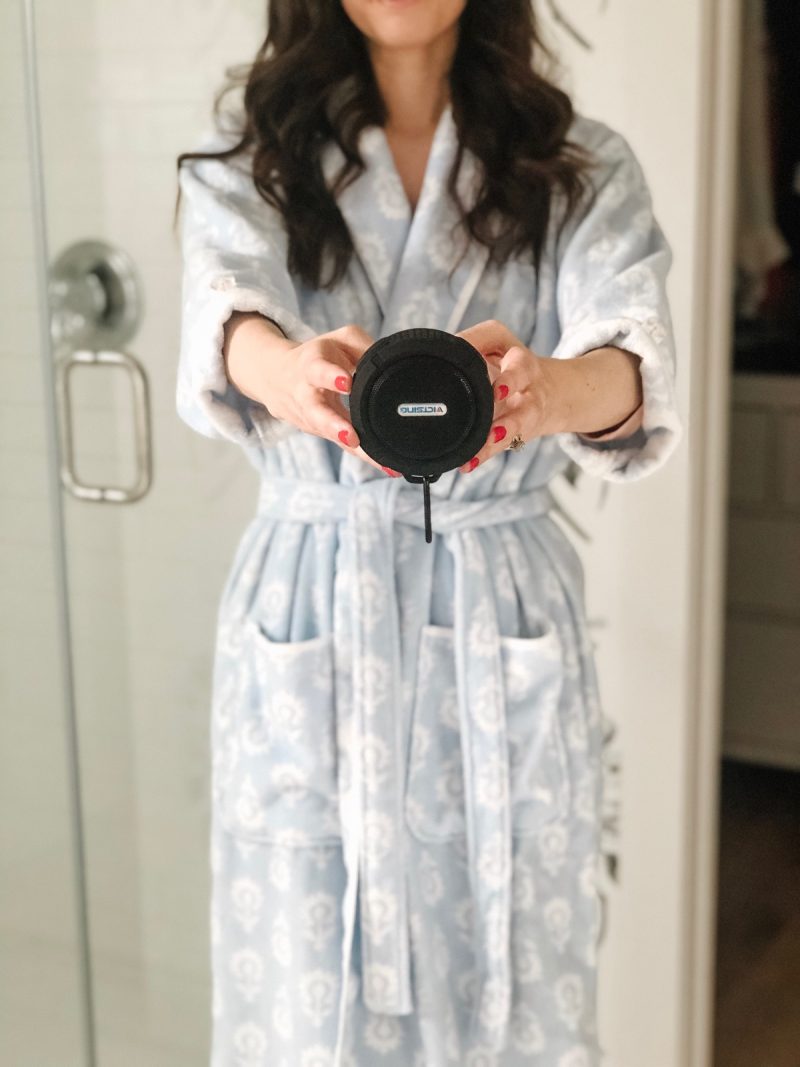 I know it seems a little "extra," but the sound quality is fantastic. I used to try to just put my phone on my counter at full volume, but between the running water and the bathroom fan going (I always use the fan when I shower for moisture/steam control), I could hardly hear my book or podcast.
If you're someone who love Podcasts and audiobooks, I highly recommend investing in this affordable gadget. It re-charges via a USB connector and the charge lasts a long time since you tend to use the speaker for shorter bursts of time anyway.
Speaking of Podcasts and audiobooks, here are some of my favorites: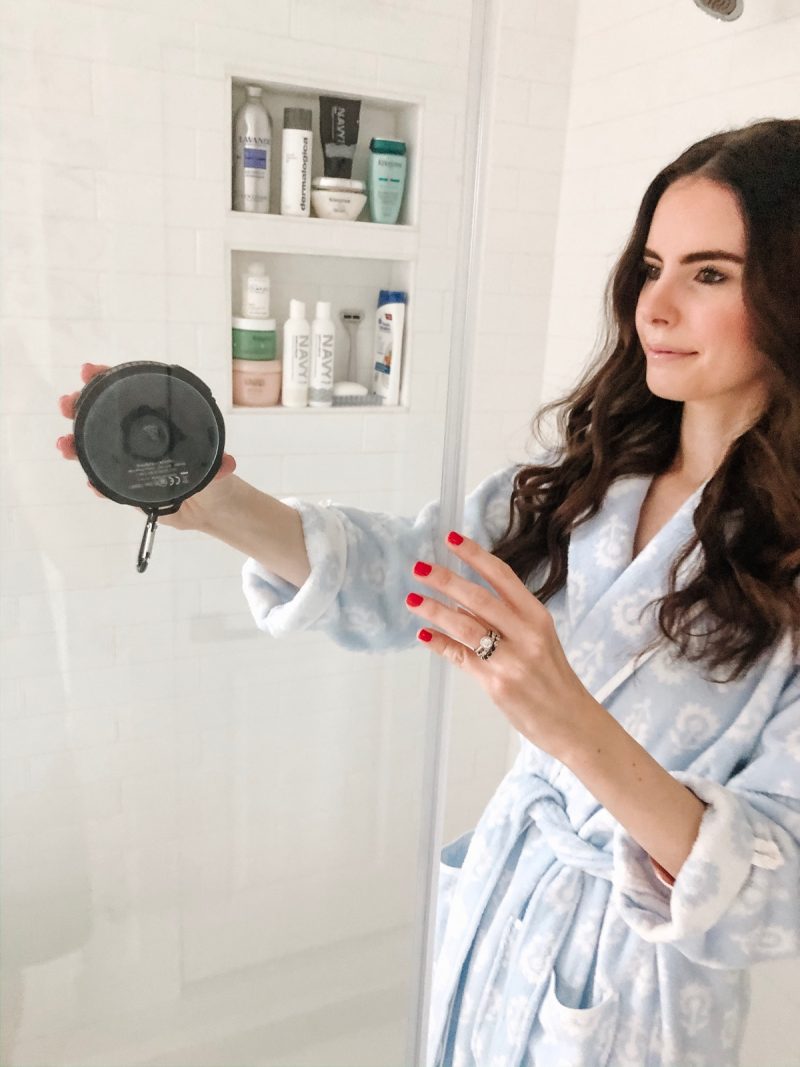 Have you tried a shower speaker? Let me know!
Shop the Post