Today, Aryn Guillory, interior designer and founder of her design firm, Oyster Creek Studios, is sharing all things window treatments as part of our Design at Home series.
Window treatments are definitely something I had to do a lot of research about before I figured out what I love. In our last home, we did off white roman shades (which I loved!) and for our current home, I opted for bamboo woven shades that I'll pair with curtains. I just can't resist the extra texture the bamboo shades add!
Our previous home didn't get a ton of light with the way it was situated, so I think opting for white roman shades was a wonderful option for that space. With all of the windows we have, the natural light that pours in and our white walls, I wanted our new home to have some added texture in the window treatments, so the wovens were a perfect fit!
Here are some of my favorite drapery & hardware sources: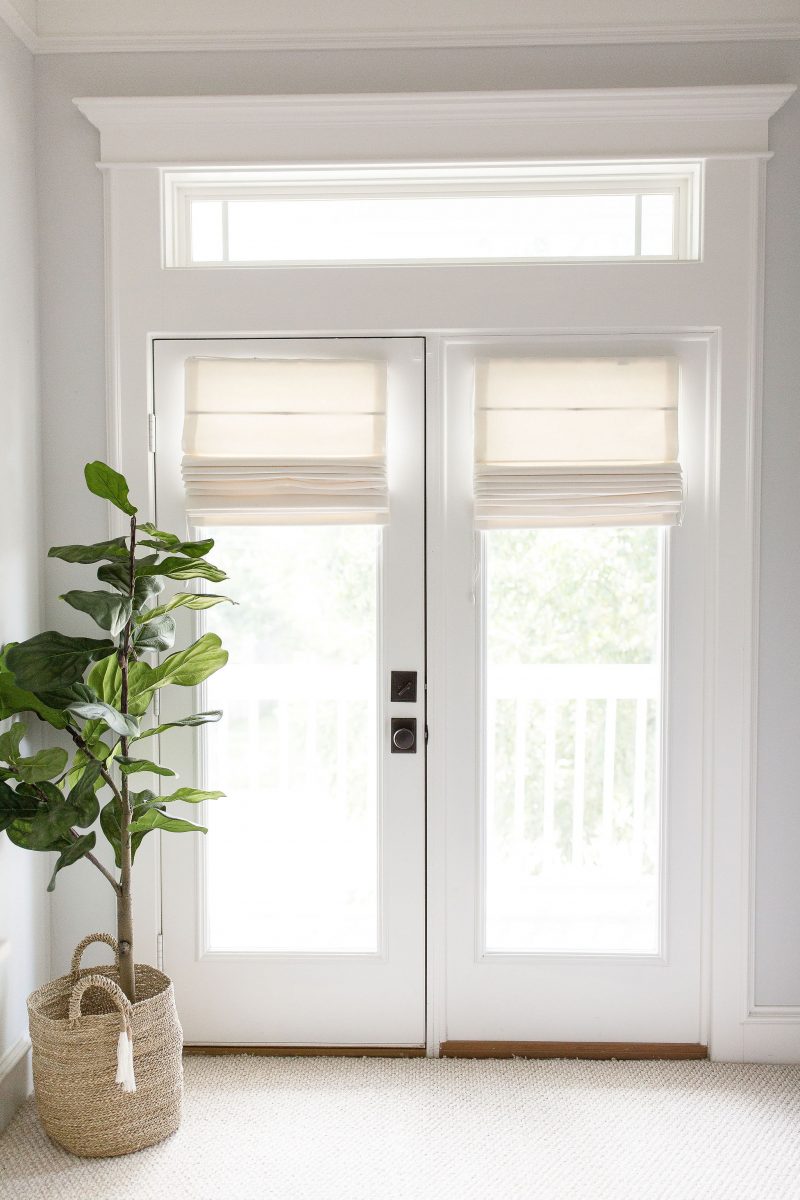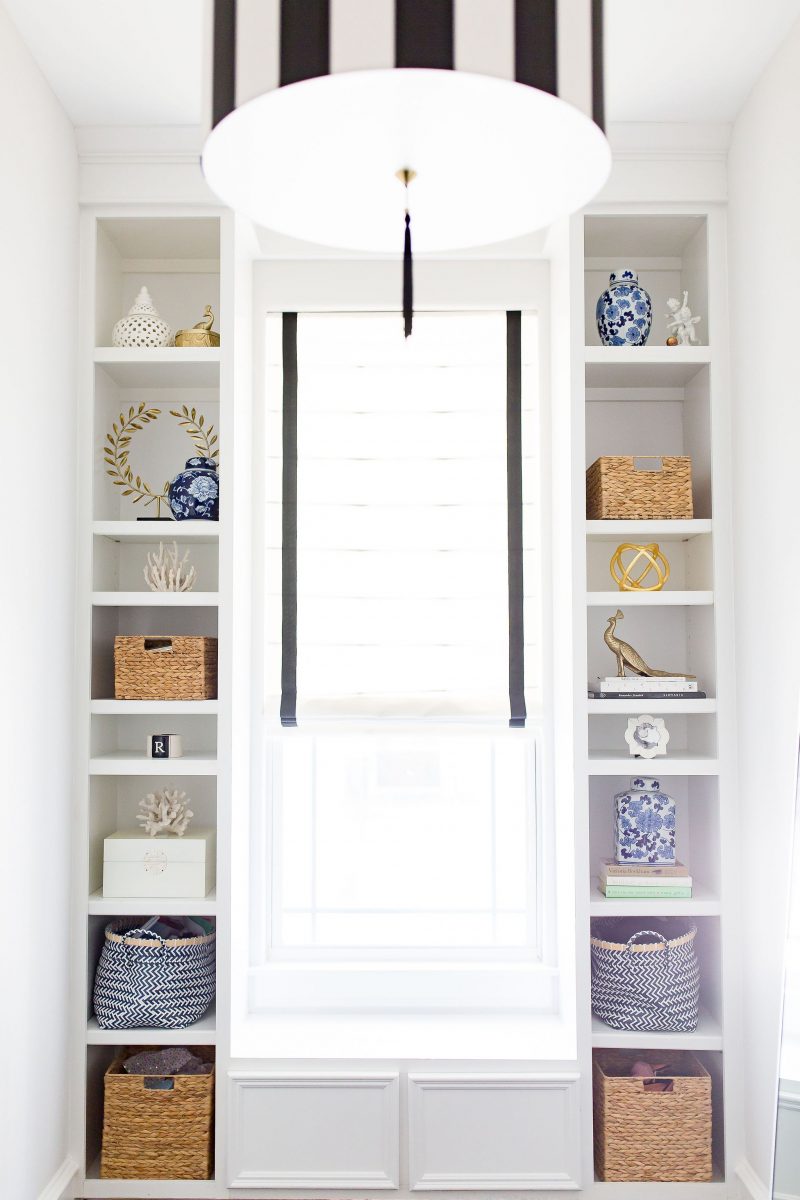 We did use blackout curtains in both kid's rooms.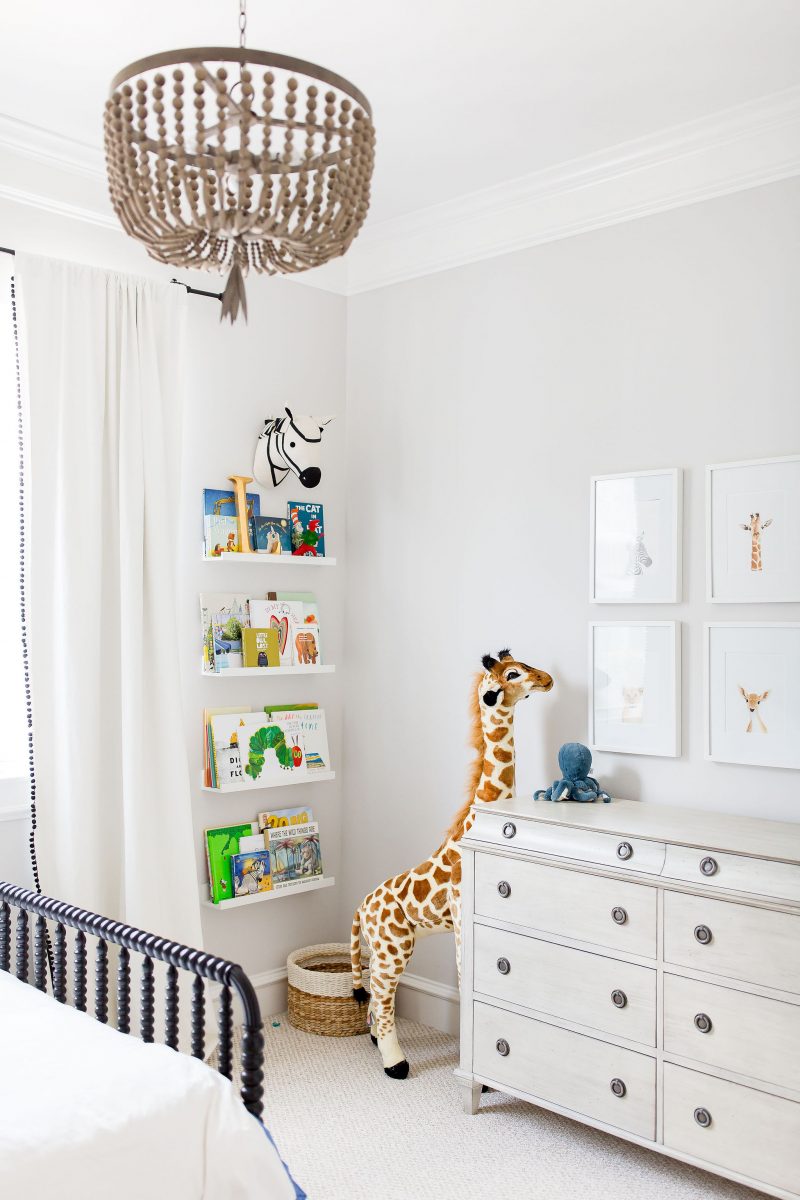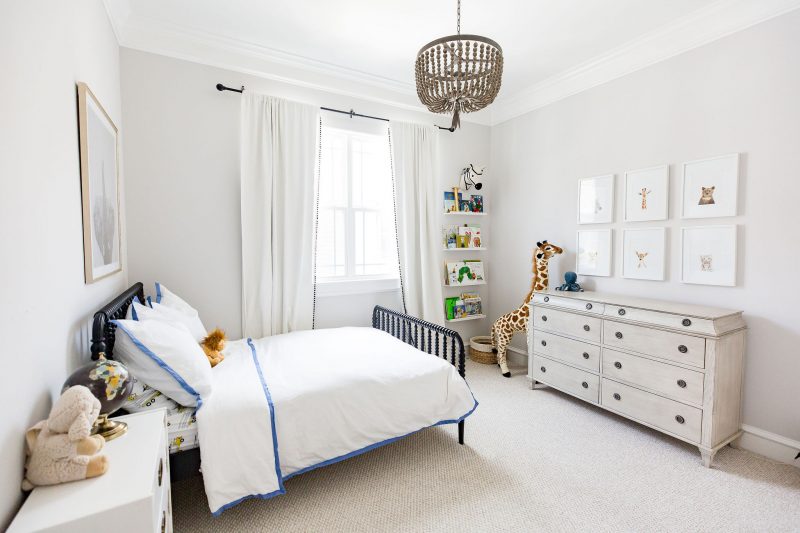 We are going for more of a layered look in our current home and will pair the wovens with curtains for a more custom look.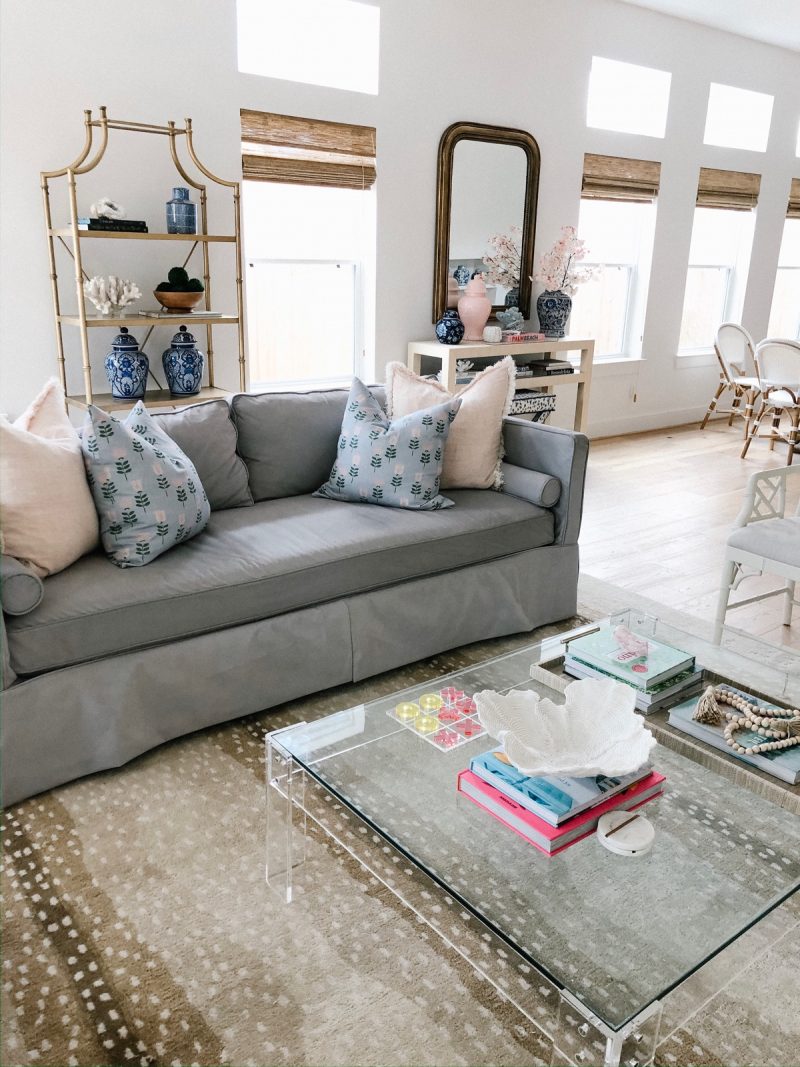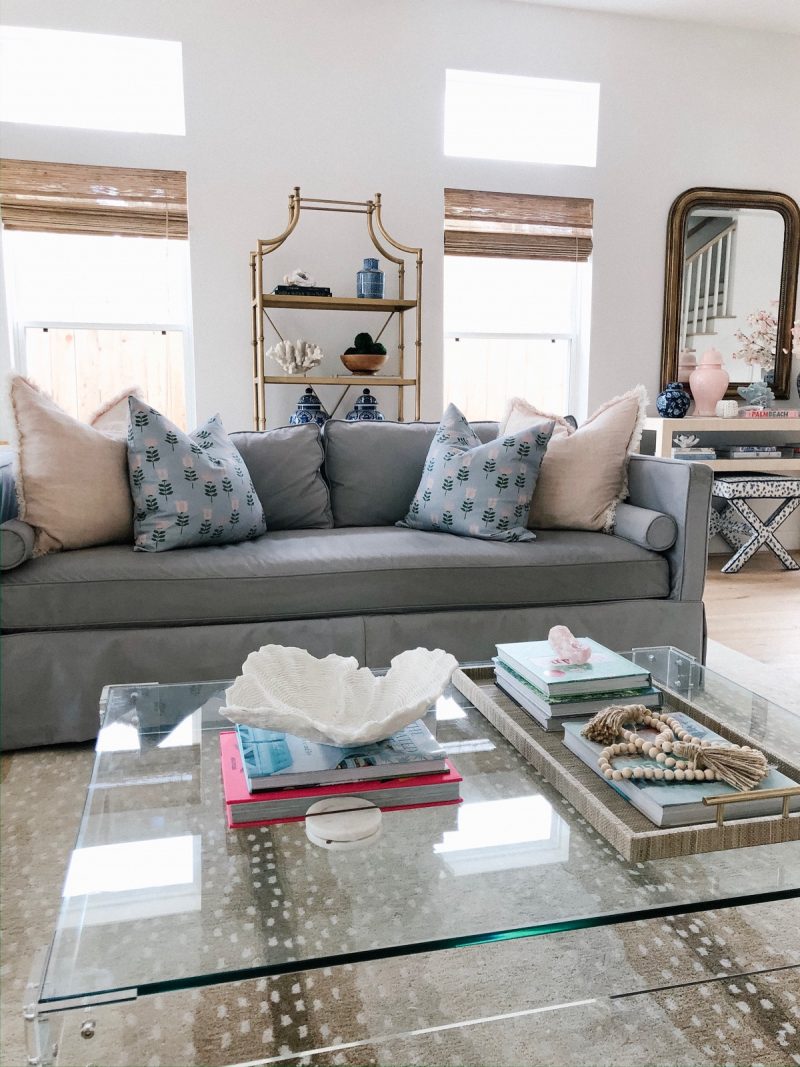 WINDOW TREATMENTS 101 WITH OYSTER CREEK STUDIOS
Window treatments can make or break your room. There are so many different types of window treatments we can discuss, but today, we are primarily giving our opinions on drapes/panels and shades. We love how drapery (panels and shades) elevates a room and polishes off the space.
Panels and/or shades also just make a room cozy! There are so many options out there when it comes to deciding on the best window treatments. Panels (both functional and non-functional), roman shades, blinds, motorized panels and shutters are all different types of window treatments we use in our client's homes.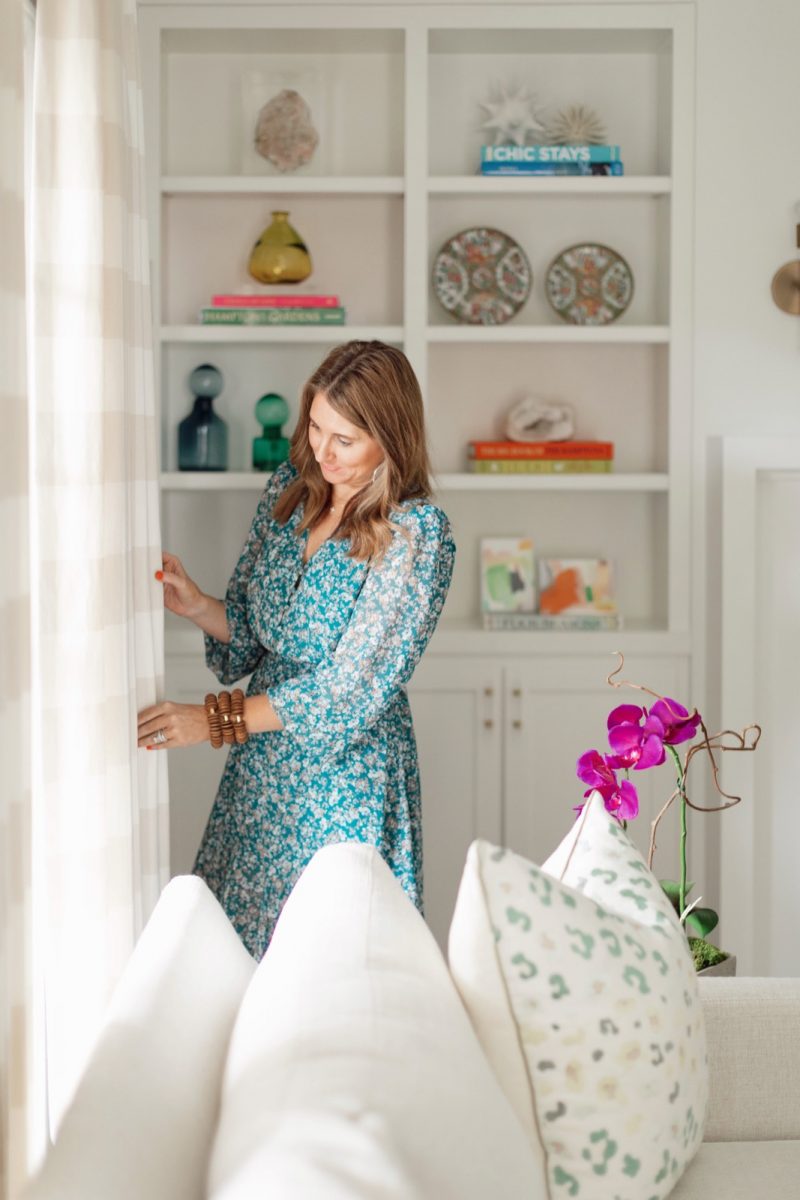 Note: All of the window treatments you see in our client's homes are all custom made panels and shades. Once you have had custom window treatments, it's hard to go back to ready-made drapery. Custom drapery is definitely an investment, but we believe it truly makes the room. However, we know everyone has different budgets/styles and there are some great options for ready-made drapery. Whether you have custom or non-custom drapes, there are some general dos and don'ts so take note!
Make sure the bottom of the drapery panels "kiss" the floor. Do NOT allow your drapes to hang above the floor. When they stop a couple of inches above the floor, it can make the ceilings look lower. Some people prefer a "puddle" which means the fabric puddles on the floor, but at Oyster Creek Studios, our preference is for the drapery to "kiss" the floor.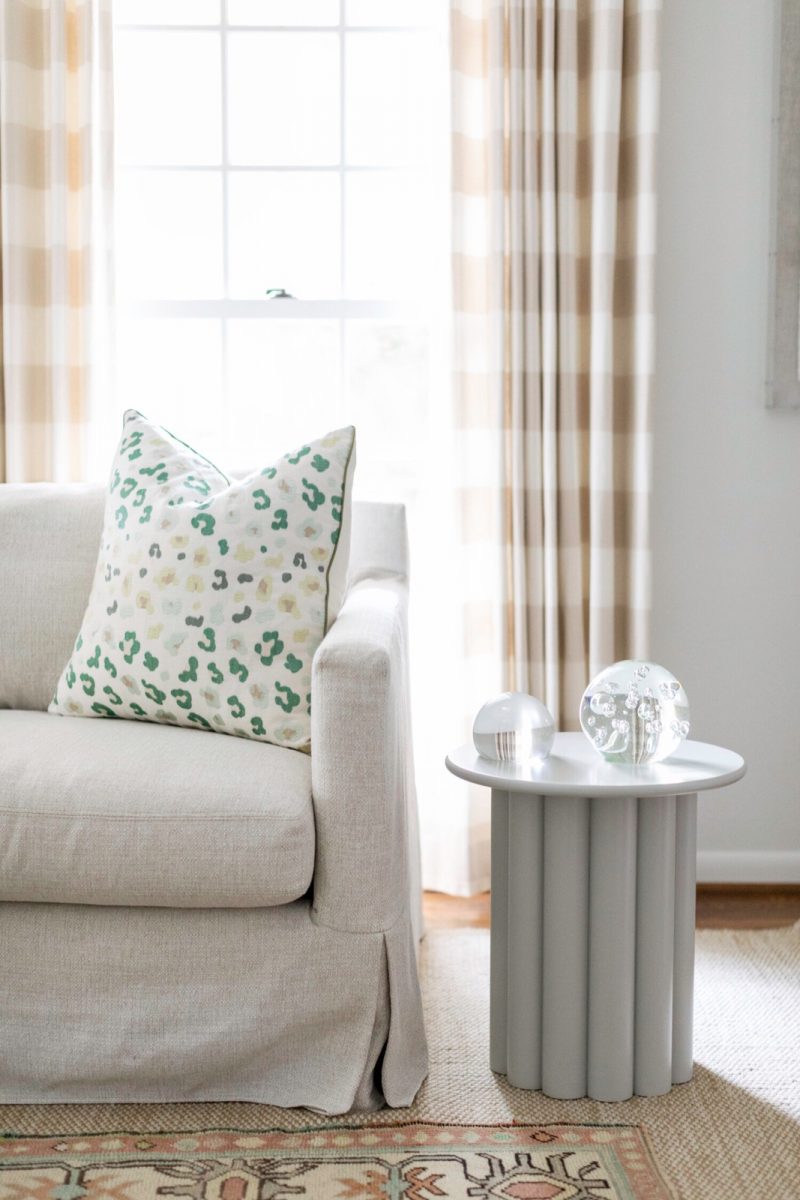 Hang curtains HIGH and WIDE. To create the illusion of height, mount the drapery rods close to the ceiling. This is particularly important to do if the room has low ceilings. We typically put our rods almost as close to the ceiling as possible. Do NOT put the hardware just right above the window. Go as high up as you can!
The panels should have a combined width of at least double the width of the window. If you have two panels, each one should equal the width of the window.
To create the illusion of a wider window, extend the rod up to 10 inches beyond the window's frame (left to right). At a minimum, we typically go out at least 6 inches (left to right) of the window frame.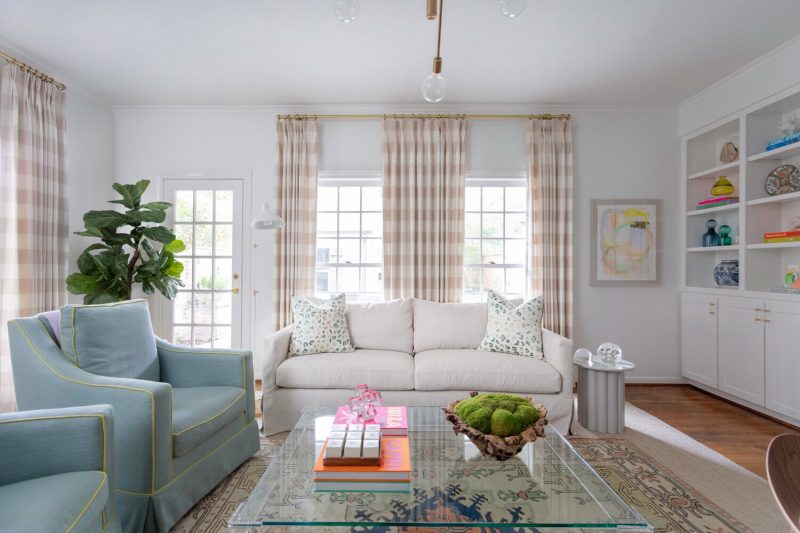 The hardware should complement the room. We typically go with brass hardware in our spaces we design but we love to use black and lucite hardware too. We do not prefer to use silver hardware.
If you have brass lighting, it's okay to use black drapery hardware. The hardware does not have to always match the metals in your space.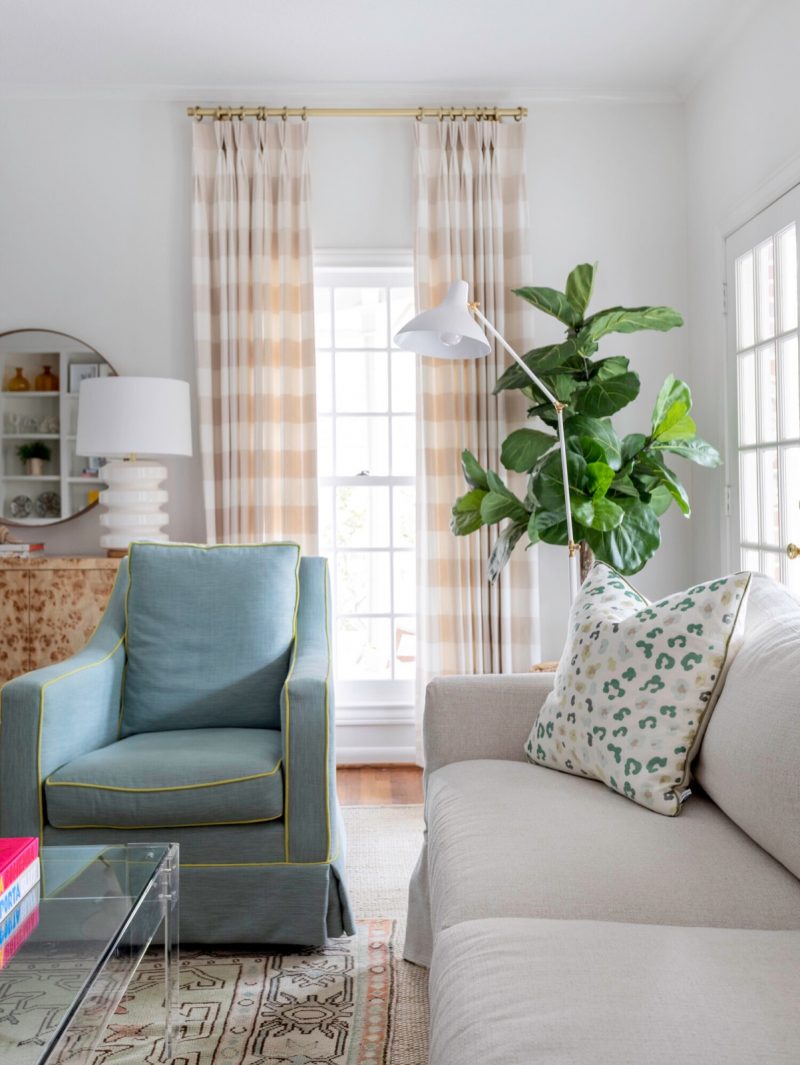 If you are using ready-made drapes, always go with ring hardware instead of sliding the rod through drapery. Rings give it a more "custom" look.
We like to use simple/basic finials at each end of the curtain rod. Finials are the decorative accents that "cap" the ends of the rod. We usually "beef up" the finials if the curtains are in a two-story room.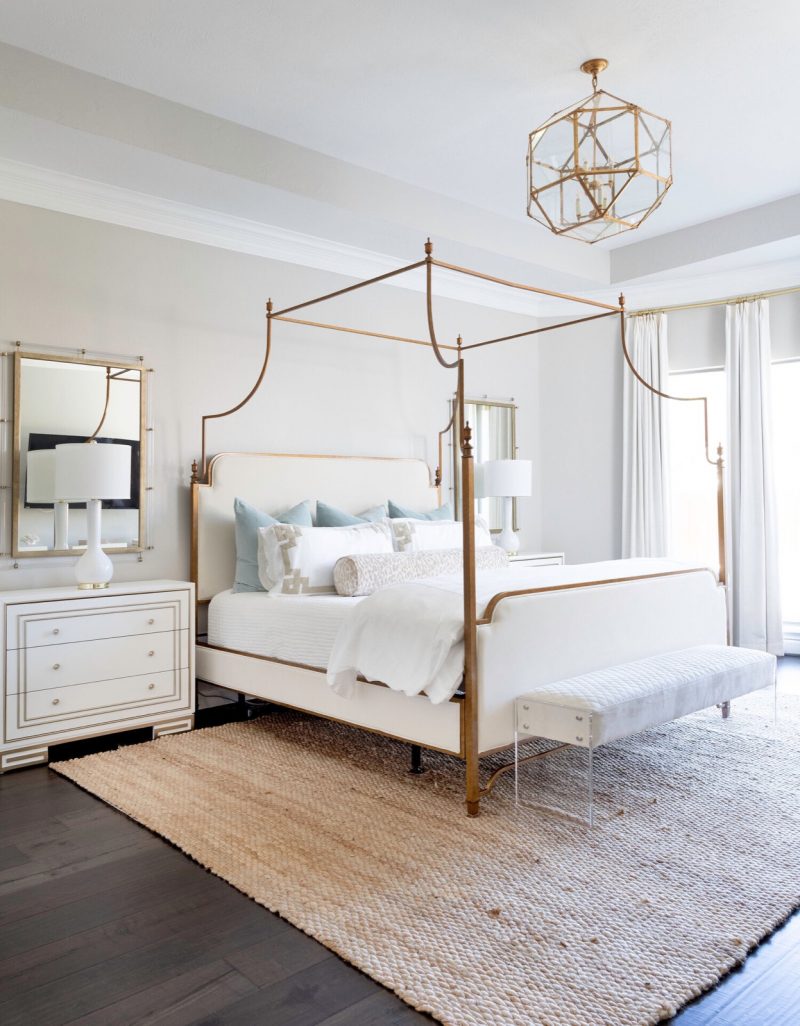 We love to layer shades with panels. For example, we love to use bamboo shades mounted inside the window and then layer it with drapery panels.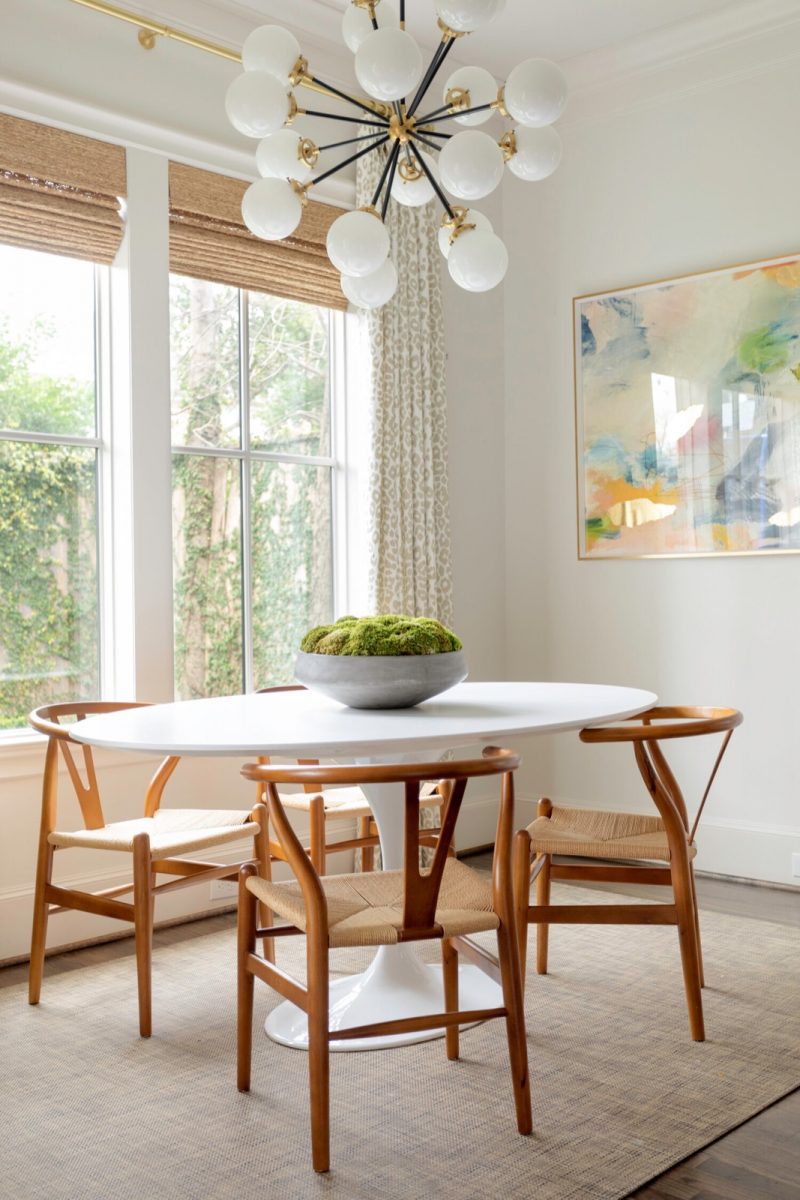 We do NOT prefer any sort of blinds. We prefer either a shade or panels.
Don't be afraid to add panels over plantation shutters. Adding panels over planation shutters adds so much texture and visual interest to the space. Just make sure the drapery is hung at the proper height!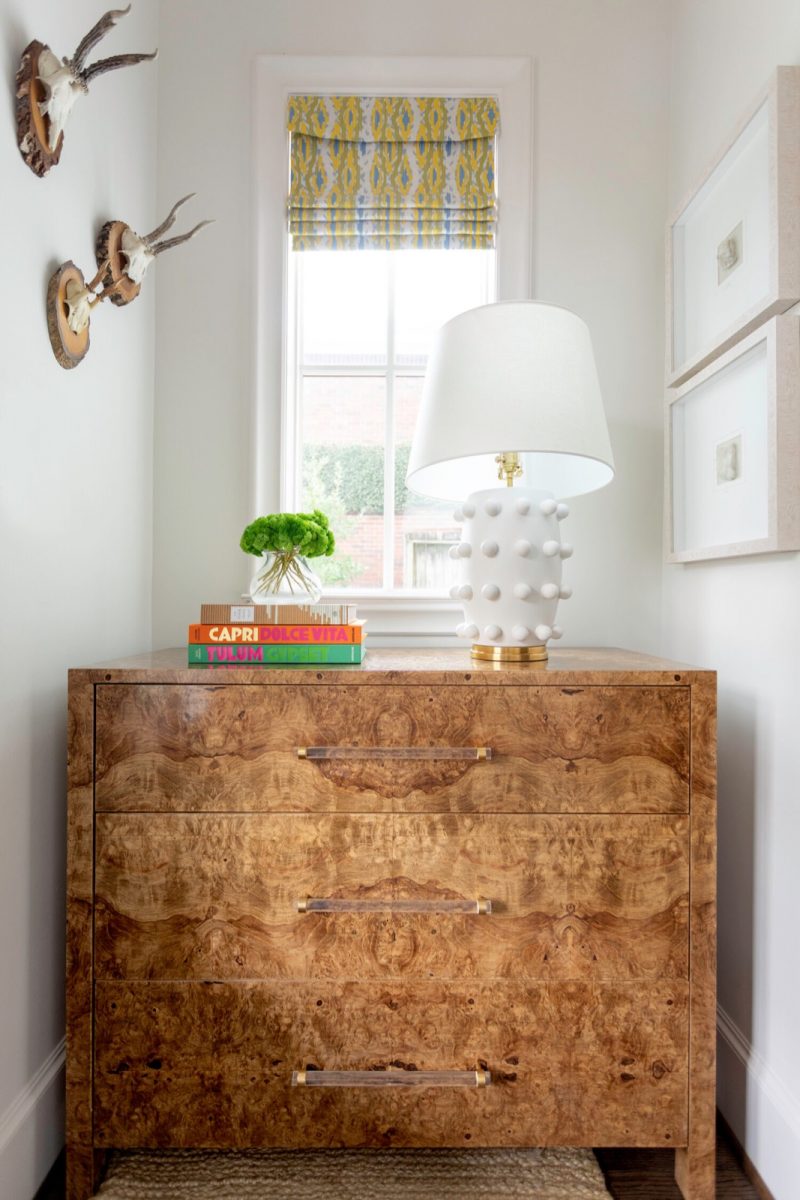 To add interest, we love to add trim detail to the edge of our panels. We love a pretty fringe, pom-pom, or a color greek key trim. There are thousands of trim options out there. Don't be afraid to use them if your budget allows. Also, you can easily add trim to ready-made drapes.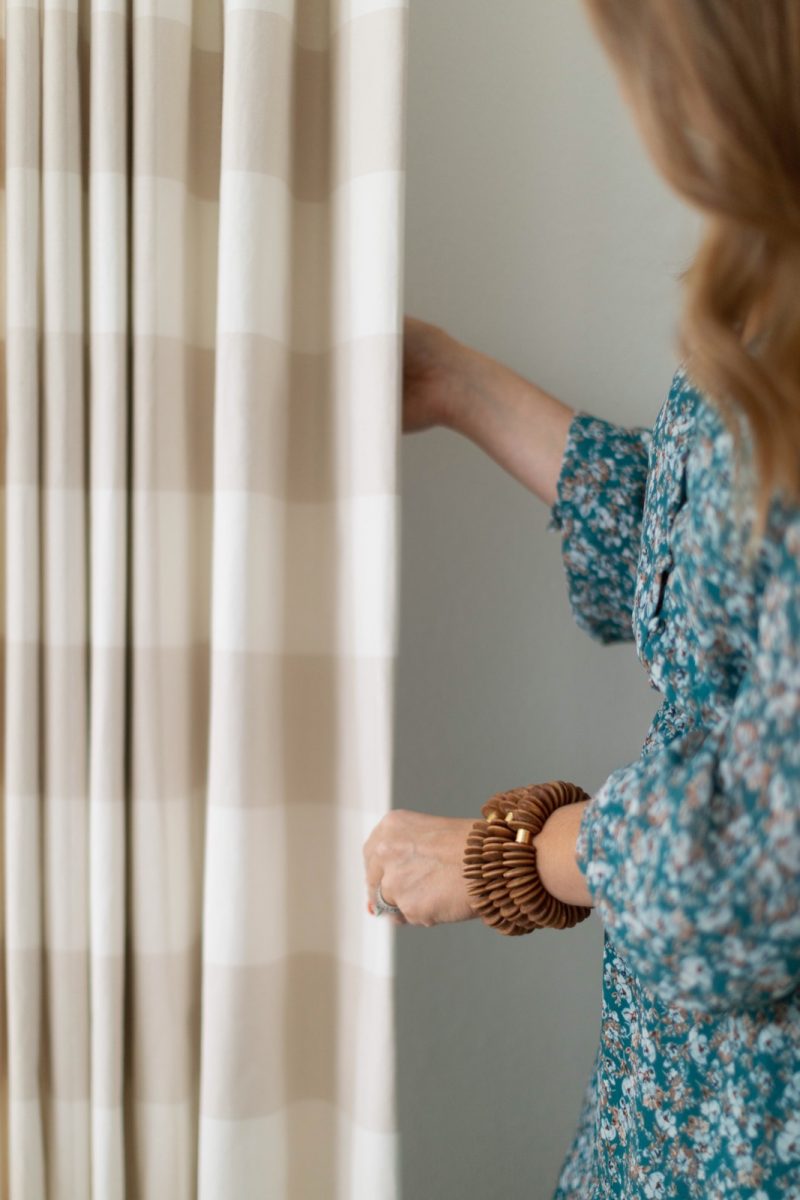 Installing roman shades above a kitchen sink or a breakfast room window or above a bath tub always "completes" the room. We love to use a fun print on roman shades!
We typically go with a solid white or cream fabric for drapery panels just because the look is classic and will never go out of style. But don't be afraid to use a fun print or a buffalo check fabric for drapery panels too! Just know, you need to LOVE the print if you go this direction.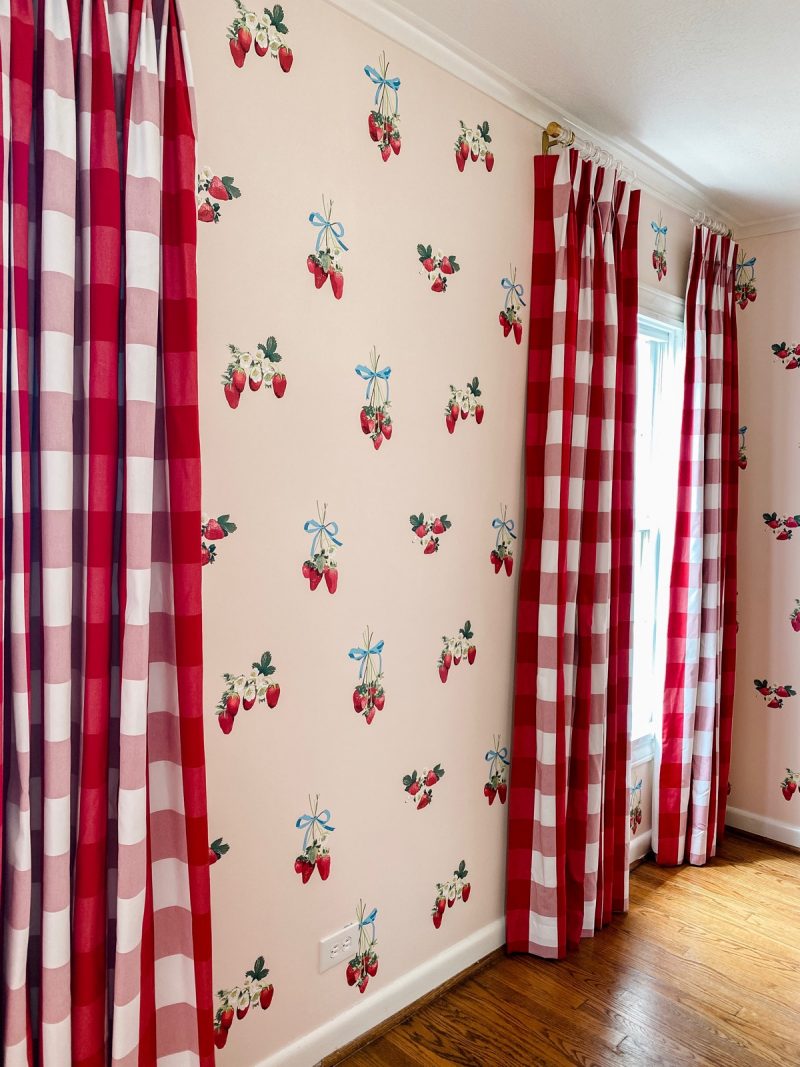 If you have a two-story living room, we love to use stationary panels. Stationary means they will not move along the hardware. The drapery is there just for looks.
In general, we love the look of drapery regardless if they are custom or ready-made. The main take-away today from our opinions about drapery is to go HIGH AND WIDE! Don't let your drapes be "high-waters" in the room. All images in this post are by Harlow & May Studios. Thank you Aryn for all of these tips + ticks! Come back to the blog next Monday for a new Design at Home post!
Shop the Post