I wanted to share a gift guide of my favorite things – if you're looking to treat yourself or want to give a not so subtle hint to a loved one – this post is for you! These are the things I use, wear and love most, plus a few new items I've treated myself to.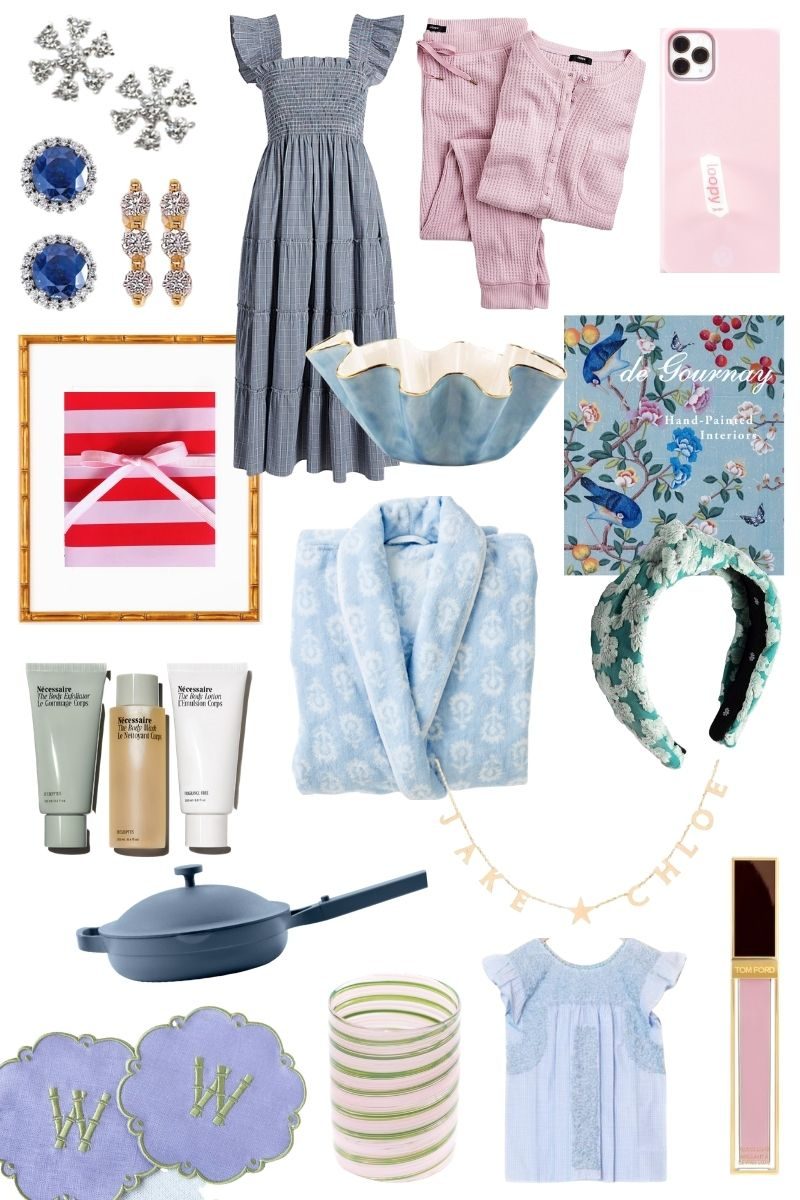 Lindsey Leigh small diamond flower studs | I got my first pair of diamond earrings to mark a blogging business milestone for myself. I'd been planning on getting them for some time and I'm so glad I finally did – they're darling! I already have a few others on my wishlist including these dainty diamond bar studs. So if anyone would like to get those for me, thank you!
Hill House nap dress | The nap dress is a modern-day delight. Is it a dress? Is it a nightgown? Does it really even matter? Wear this here, there or anywhere. It's comfortable and chic, with smocking and ruffles, which makes it a win in my eyes, no matter where its worn.
Audible subscription | I've been an Audible subscriber for years now and I can truly say audiobooks have significantly impacted and improved my life and wellbeing. I adore listening to books while I do practically anything – get ready in the morning, driving, folding laundry, organizing my pantry, the list goes on. I may not have countless hours available to sit and read a book, but I can listen while doing so many other things. I love listening to a story being told and each character having their own voice in the story (voice actors for the win!) I was a bookworm for my entire life, but adulthood doesn't always allow for unlimited reading hours, so I turn to Audible, where I can multitask and still enjoy so many books.
J. Crew pajamas | I love the way these look and feel – they're high waisted and have pockets! I recommend sizing down in these – I wear an XS.
Always Pan | Do I love to cook? No. But I've gotten better at it recently and less intimidated. I don't know if the pan or the desire to cook more came first, but this nonstick, nontoxic pan makes cooking easy and perhaps more fun? I love the colors they come in and don't even put mine away. I just clean it, and back on the range it goes in all its lavender beauty.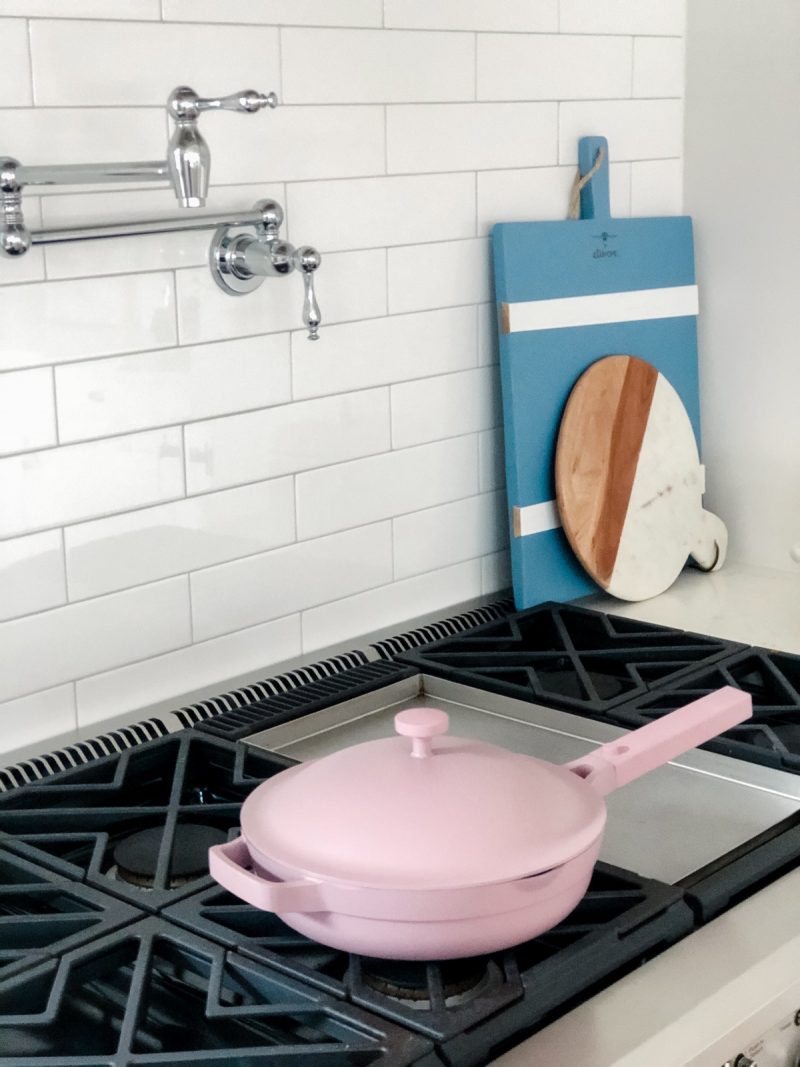 Loopy Case (use code veronabrit for 10% off) | A practical gift is always a good one – and this is the phone case that will make you wonder why you even bothered at all with any other case, ever. It's because it has a silicone strap built into the case, which makes it less likely that you'll drop your phone. I literally take my phone into the ocean when we (used to) travel to take photos of the kids playing and splashing because I'm that confident that it won't drop – and it hasn't. Slip your fingers through the loop and watch your phone dropping anxieties melt away.
Framebridge giftcard | I am a difficult person to shop for because I'm picky and prefer to just buy what I want myself (perhaps that's hard to say, but old habits die hard). One thing I would always welcome through is a Framebridge gift card. There is always art to frame and I can't get enough of their Mandalay frame (and many other beautiful styles).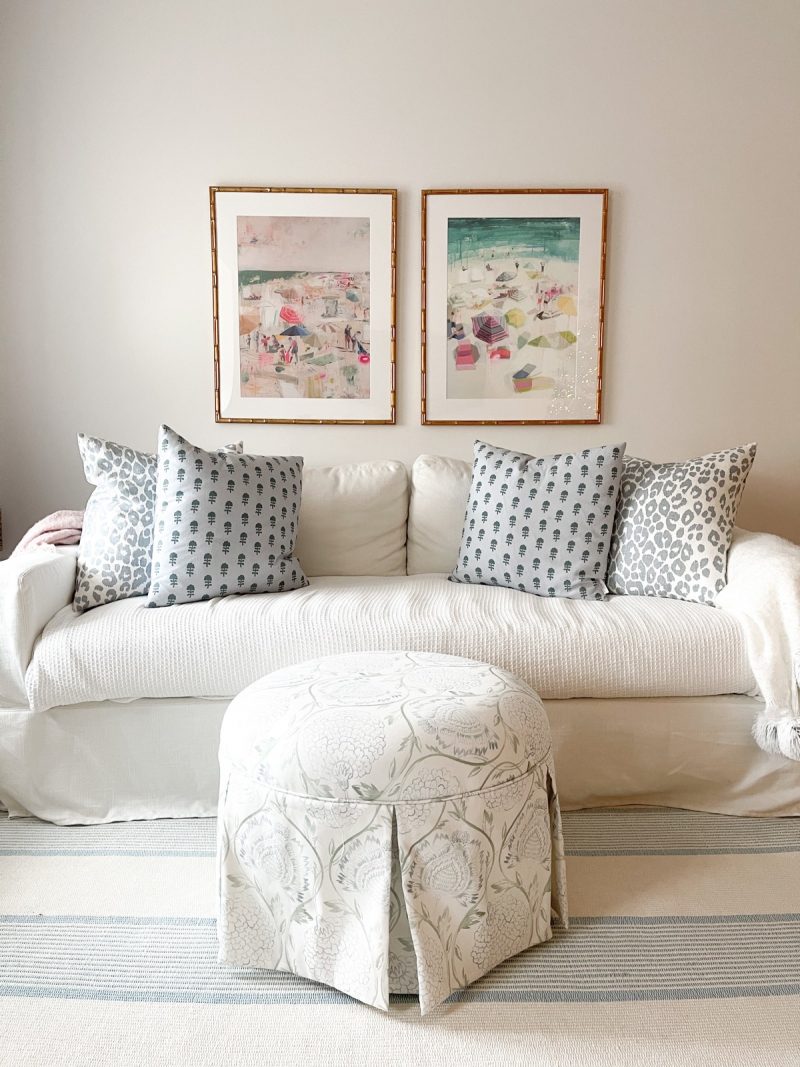 Weezie Towels robe | This robe is a splurge indeed, but I love it. You can read my full review here, but it's a towel material robe, so you can actually dry off with it, if you so desire.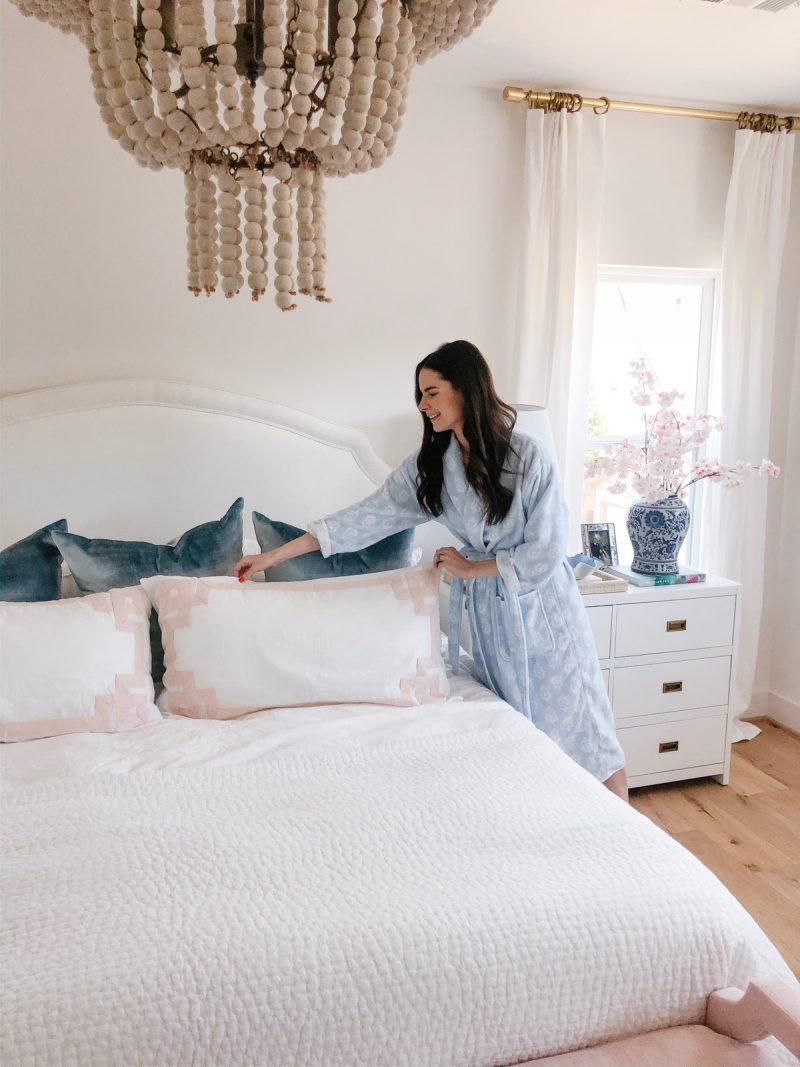 Neccesaire body wash + lotion | I was sent a set of these products recently and did not expect to enjoy them as much as I do. They're clean, skincare grade body wash and lotion products and they even have a fragrance-free hyaluronic acid body serum. Yes, a serum for your body. Does it sound extra? Yes. Do I love it? Yes. I have the eucalyptus and sandalwood body washes and scrubs. I like both scents but would choose eucalyptus if I had to pick between the two. I love that the lotions are unscented and they feel amazing on – not sticky, not thick. Just easy to apply. They earned a spot on my countertop tray, which says a lot. Only my most-used products get a coveted spot on that tray.
Emilia collection top | I'm obsessed with these tops, handmade by artisans in Mexico. The beautiful embroidery and feminine ruffle details – YES.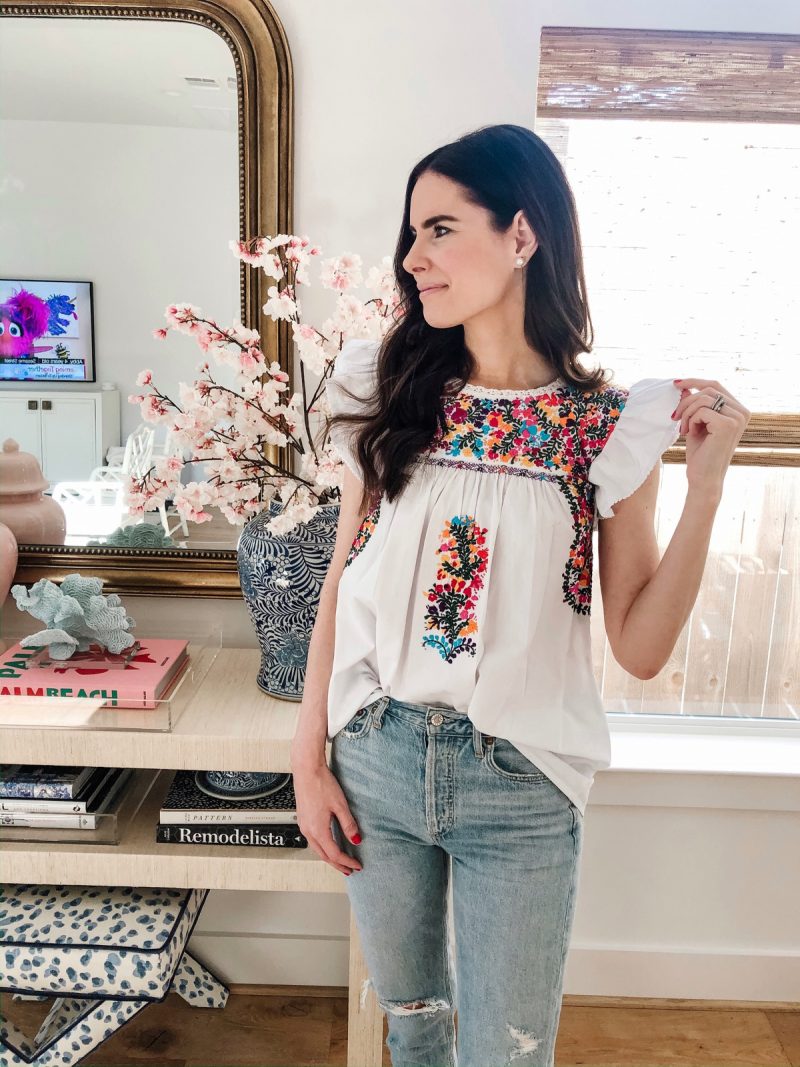 coffee table books (any from this list or this one) | I basically collect coffee table books – I love flipping through them and also that they make for beautiful decor.
Lele Sadoughi headbands + masks | I love my mint lace headband from Lele Sadoughi so much – I think it may be my all time favorite! The fact that it comes with a matching mask is icing on the cake.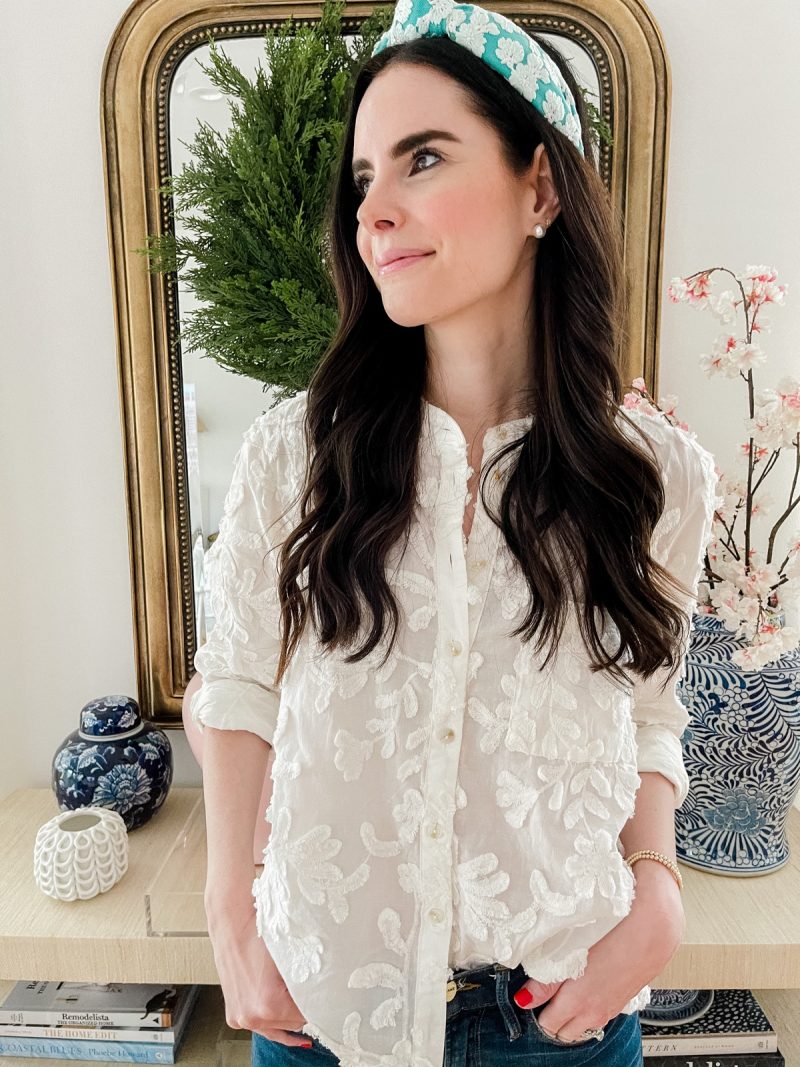 Susan Gordon pottery wavy bowl | I literally cannot imagine a person who would not enjoy this bowl as a gift. Whether you use it for decorative purposes, to store fruit or serve food, this wavy bowl is delightful, beautiful and handmade. I even use the small one to hold my most-worn jewelry on my bathroom counter. Basically, you cannot go wrong with this gift.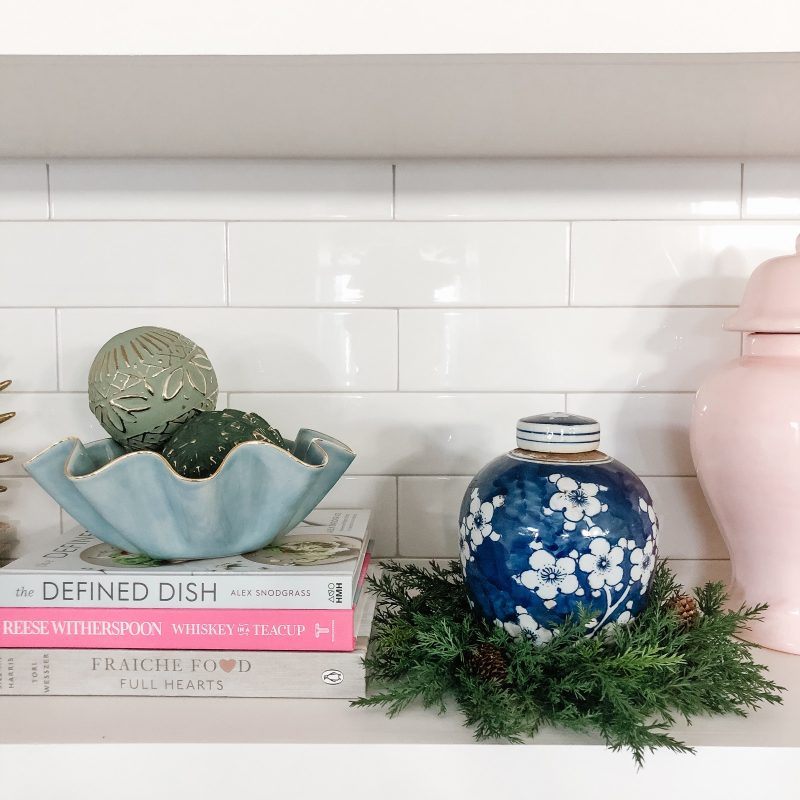 Anything from the "Live" section of The Avenue | Lyndsey Zorich curates this entire site and if anyone has a handle on how to set a table or decorate a house, it's her. Her #makemealsmemories hashtag has me wanting to buy all the linens and fancy cups and pretty plates. I just love everything she offers and there's also a brick and mortar store here in Houston if you're local!
Jacquelyn Reese Linens | I love everything Vanessa makes – from placemats to napkins to pillows and more – you can customize and monogram anything to meet your needs.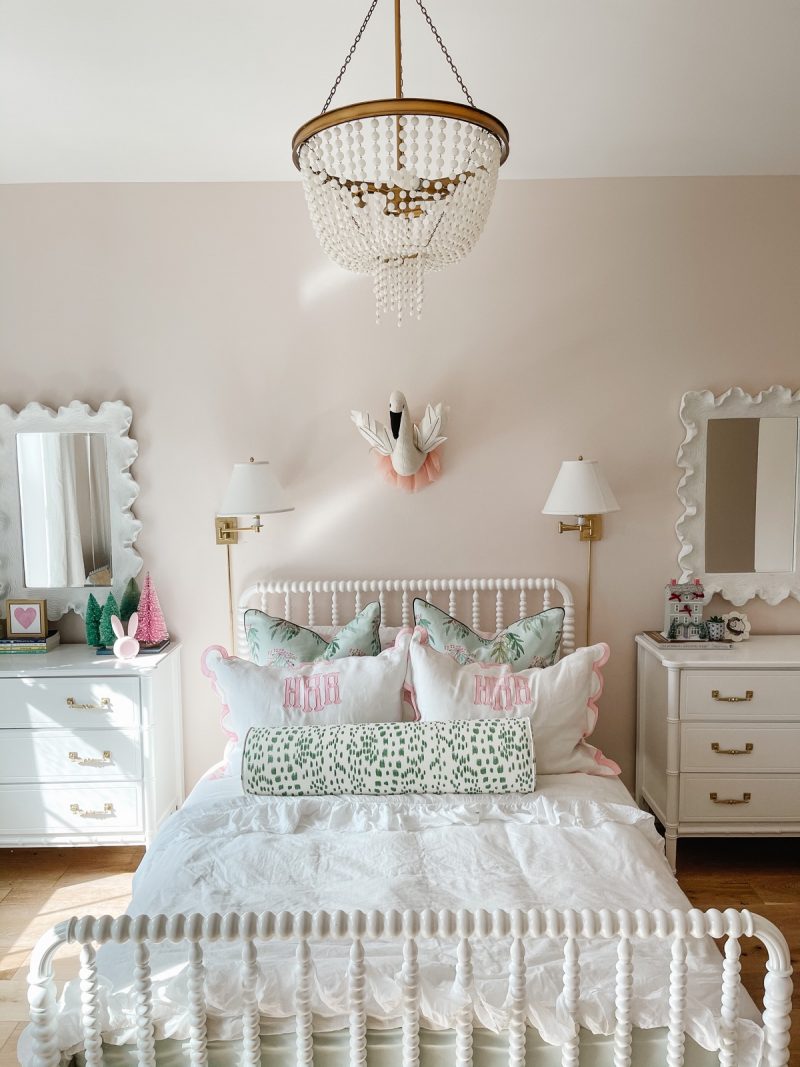 Lola James necklace | I've owned this necklace for several years and it's my most-worn necklace to date. It has both of my children's named spelled out in full which was a splurge, but since I wear it so often, it really has been worth it.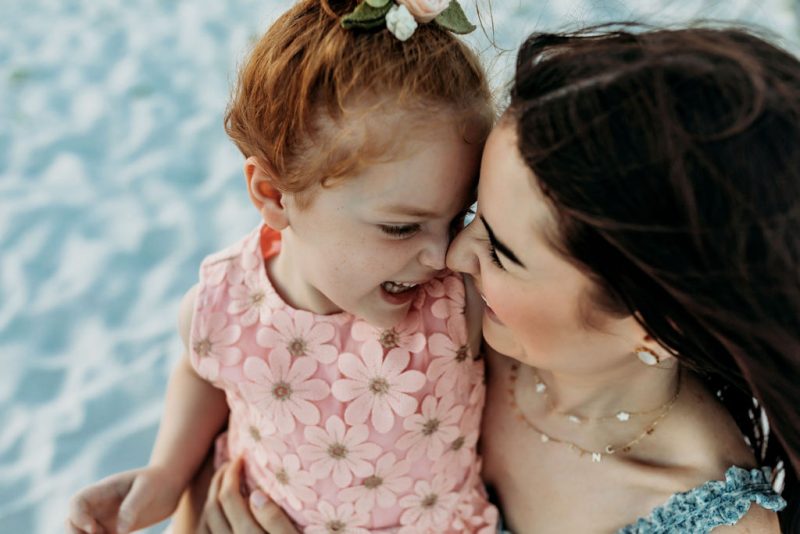 Tom Ford lipgloss (love lust) | If there's any time to splurge on a lipgloss, it might be during the holidays. I panic-purchased a second tube of this because I thought it was going to be discontinued, but it looks like it's still sold here! It's truly the best cool toned pink. Not that anyone sees my lips right now in person, but I still use it for days I'm taking photos 🙂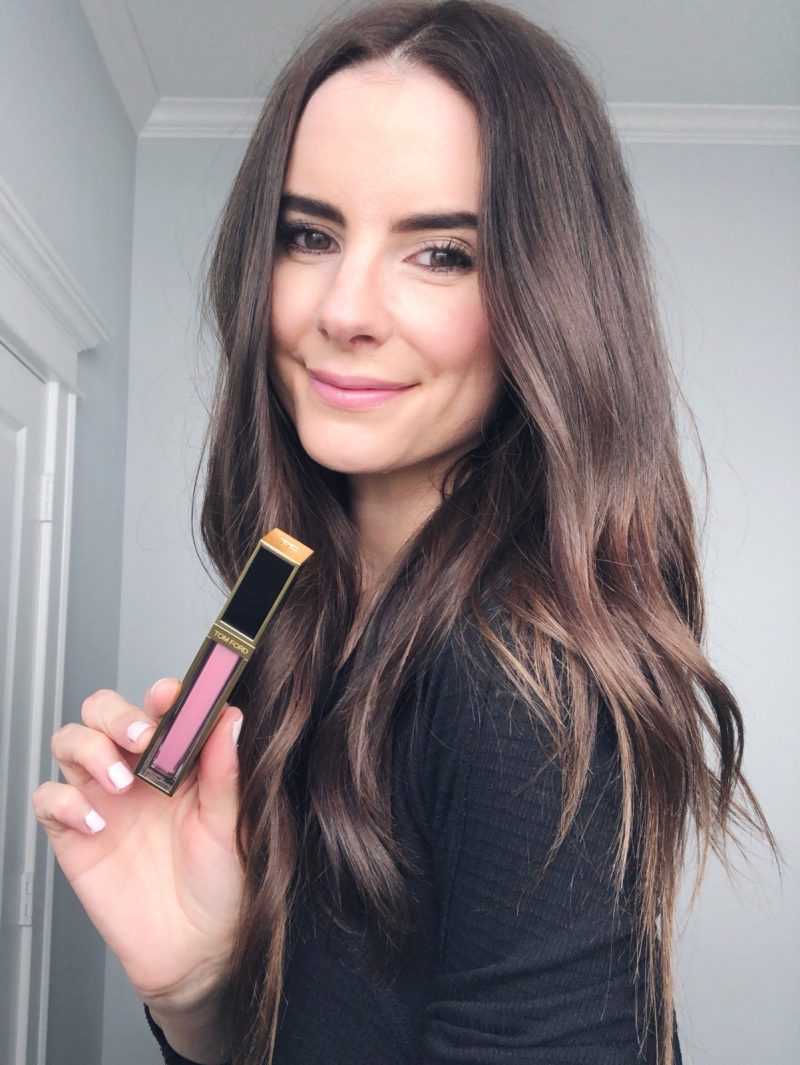 I hope this list gives you some ideas for your own wish list!